Phuket Lifestyle: Eye to eye contact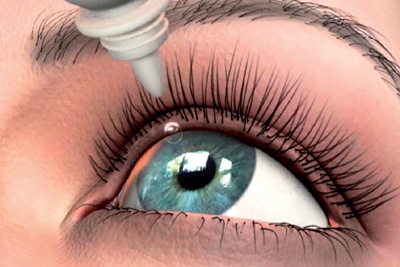 Doctor Captain Wiriyaluppain is launching a series of articles to help educate
Phuket
Gazette
readers about eye health and what to be beware of. The articles will also explain advances in eye treatment technologies. Here is the first in the series.
PHUKET: As an eye doctor who has practiced in Phuket for many years, I have found that the patient base is unique because of the diversity of nationalities that reside on the island.
My patients are from various countries and I have learned that there is a huge difference in the ability to access healthcare services around the world. In some countries it is difficult to see specialist doctors – you need a referral from your family doctor before meeting with a specialist. If your condition isn't urgent or is considered an elective condition, you will join a long waiting list.
In Phuket, the situation is considerably easier because you can visit a hospital and request an appointment directly with a specialist. The appointment will usually be set within one or two days (especially in private hospitals). In my opinion, this is a good opportunity for anyone to improve healthcare.
Eyes, as with other organs in the human body, keep changing over time, but they are unlike other organs because the changes generally occur in stages and are almost the same for everyone. For example, as people approach the age of 60 they face the increasing risk of conditions and diseases such as cataracts, glaucoma or macular degeneration.
A misconception that many people have is that their eyes are healthy because they see well. This idea is totally wrong because human vision is maintained by the "healthy part compensating for the bad part". Serious diseases such as glaucoma can confirm this fact because the disease will not affect your vision until 40 per cent of the eye nerve has already died.
If a patient waits until vision is affected, it most likely means a condition that has already progressed too far. I can say that most serious eye diseases that are difficult to treat have happened in this way.
Because of this, all eye care professionals have agreed that everyone should have a regular and comprehensive eye examination. A simple vision screening test at a spectacle shop is not enough.
What to expect during an eye examination.
Comprehensive eye examinations include a set or series of eye tests (click here for table of suggested frequencies for eye examinations), that determine your eye health status and estimate the patient's risk for contracting various diseases.
The complete eye examination varies from 30 minutes to two hours. The amount of information gathered from the examination and the cost of the examination will mostly depend on how well the hospital is equipped with advanced instruments.
The following are eye and vision tests that you are likely to encounter during a routine comprehensive eye exam:
Vision test:
This is the first and most basic test where the patient reads a visual acuity chart. The test will let the doctor know how well you can see and will determine if your vision is in normal range or not.
Refraction test:
This test will tell give the patient's eye prescription and determine if you need glasses to improve your vision or not.
Slit-lamp examination:
The Slit-lamp (or bio-microscope) allows the doctor to see a highly magnified structure of the front part of the eye. Corneal problems or cataracts can be detected with this test.
Glaucoma test:
Glaucoma refers to a group of diseases that are often associated with abnormally high pressure inside the eye which can cause damage to the optic nerve. Glaucoma is the leading cause of poor vision in the elderly and the risk increases with age. The glaucoma test consists of:
Eye nerve analysis
Eye pressure measurement
Visual field testing. The test measures peripheral vision and is straightforward, painless, and will identify vision damage caused by glaucoma.
Retina examination:
The retina is a nerve membrane that lines the back of the eye. Cells in the retina transfer signals from your eye to your brain which allows you to see. The central part of the retina is called the "macular". It is a focus point and is responsible for central vision.
To obtain a better view of the eye's internal structure and examine the retina, your doctor will apply dilating drops to enlarge the pupils. This is called a pupil dilation examination. Dilating drops usually take about 20 to 30 minutes to start working.
When pupils are dilated, sensitivity to light and blurred vision will occur for three to four hours, requiring the patient to be assisted home after the procedure.
Pupil dilation examination may be inconvenient, but is very important because it allows for the most thorough evaluation of eye health and helps with the detection and risk of various retinal and macular diseases.
Macular (focus point) scanning:
This examination will let the doctor analyze the focus point of the eye in great detail. This is a very advanced procedure and the instrument required to conduct this examination may not be available in every hospital.
Now that you know you need to have a regular comprehensive eye check up, the next questions are: When? How often? Which examination?
The most widely accepted recommendation is shown in the table at the link above.
You can see that an annual eye check-up is recommended for normal people whose are over 60. Why? Because your eyes will change very rapidly from the age of 60 on, and the risk of disease will increase significantly.
No matter who you are, regular eye exams are important and can provide early detection or prevention of many serious eye diseases.
Be happy with your vision.
Doctor Captain Wiriyaluppa now works as Ophthalmologist, Retinal specialist consultant and medical director at the Eye Center, Bangkok Phuket Hospital.
— Dr Captain Wiriyaluppain
Thong Dee, the Kathu Brasserie loved by foodies and Phuket locals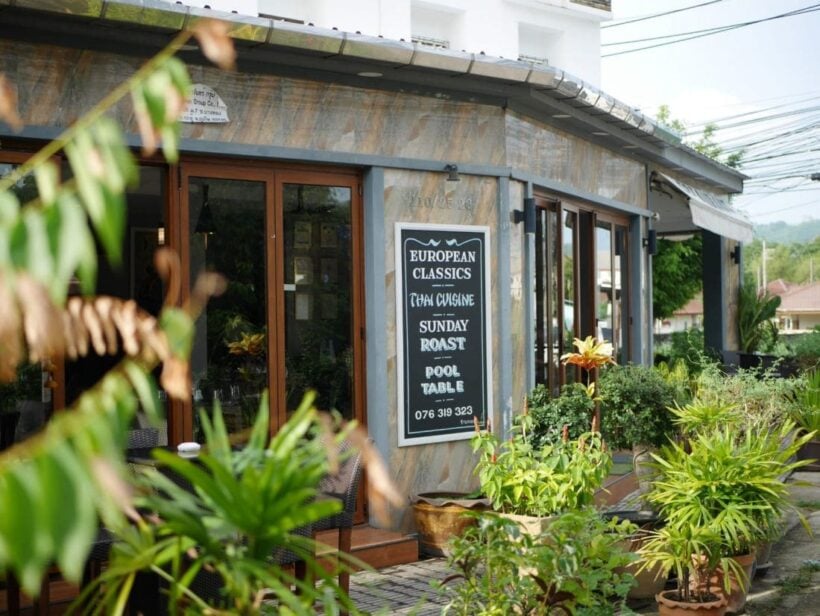 The Thaiger was invited to a special 'taster' at one of our favourite restaurants on the island of Phuket, Thong Dee. As usual, the food spoke for itself – no fuss, classy, so so tasty, eclectic. The Thaiger was a guest of the hosts Patrik and Ponchan for the evening.
Thong Dee – The Kathu Brasserie, located in Kathu in a quiet soi less than 15 min drive from Patong or Phuket Town has become a popular go-to foodie destination, away from the hustle and bustle of Phuket. The atmosphere at Thong Dee is certainly friendly and relaxed but also chic and stylish. The restaurant offers open-air dining where locals and visitors comfortably sit and watch the tiny world of Kathu go by.
The restaurant is currently ranked #1 on TripAdvisor (April 2019), undoubtedly a favourite for foodies looking for quality in a breezy brasserie which doesn't burn their wallets. But the journey to finding this perfect balance was certainly not a smooth one.
Established on the 25th December 2010, married couple Patrik Lundgren, from Sweden, and Phonchan Chiarram, originally from the Buriram province, opened "Thong Dee Restaurant & Bar", literally meaning "Good Gold" in Thai, a colloquial expression that better translates as "Good Quality".
Thong Dee began as only a dream for the two. Phonchan already owned her own bar at only 21 and Patrik always considered himself a devout foodie. He was the one to make the bold decision to become restaurateurs. With the help of Patrik's mother, the couple, with their love for F&B and strong entrepreneurial spirit, made that dream into reality.
"I consider myself a genuine foodie and always had a huge passion for food. I rather have a big bill from a fabulous restaurant then a trendy nightclub" – Patrik
Phonchan never had any formal training as a Chef but with Patrik's belief in her skills and Patrik's mother's training, Phonchan started in her own restaurant as the cook. Here she not only had the opportunity to develop her delicious family recipes but began experimenting with Western and European cuisine.
The menu opened with 80 % percent Thai food until Patrik realised it was an already over-saturated market. "We had to be different from that "green curry" you can eat anywhere in Phuket". Over the next 6 years the restaurant went through huge changes, both in layout and in menu.
Through the first stages, they enlisted the talents of André, a young chef who worked in France & Scandinavia at Michelin fine dining establishments, most notably, at Restaurant Kiin Kiin in Copenhagen. It was from him that Phonchan learned the fundamentals of fine dining, such as mise en place and creating stocks and sauces.
"He also taught me about the art of plating and classic dishes from French cuisine as well as fusion creations" – Phonchan
In 2016 they partnered up with an experienced Irish chef, from whom they learned about the strict operations of running a restaurant and creating a positive flow in the kitchen.
"He also taught me a lot form the European and English kitchen, such as the Sunday roasts, chicken liver parfait and desserts" – Phonchan.
The couple found their groove through their own culinary explorations, research and development combined with the knowledge of experienced chefs.
"…almost all of the dishes on our menu are different from how I learned from the start, both in Thai cuisine and European. I discovered in the world of cooking, all dishes can be made from the chef's own interpretation." – Phonchan
Patrik describes the cuisine at Thong Dee in detail as – "European with French, English & Swedish influences in addition to authentic Thai dishes with premium main ingredients."
You will find Patrik at the front of house being the charismatic host, paying close attention to detail and customers' every need. Thong Dee's client's range from local expat families and friends looking for a taste of home, and tourists looking for finer Thai food and good wines to match. Thong Dee has also become a favourite spot for local F&B industry management staff.
People flock from around the Island and even globally to experience Phonchan's signature Thai duck dishes, even stews and Swedish meatballs. The also offer ever-changing weekly specials. Their Sunday Roast is also a drawcard, that attracts playful groups and families looking for a wide variety of succulent roast meats.
In the future, Thong Dee are considering to expand into Phuket Town, where the offering will be much more focused on classic European Brasserie cuisine, with starters, salads and steaks and a high value wine list and of course, the same friendly service in a stylish and relaxed atmosphere.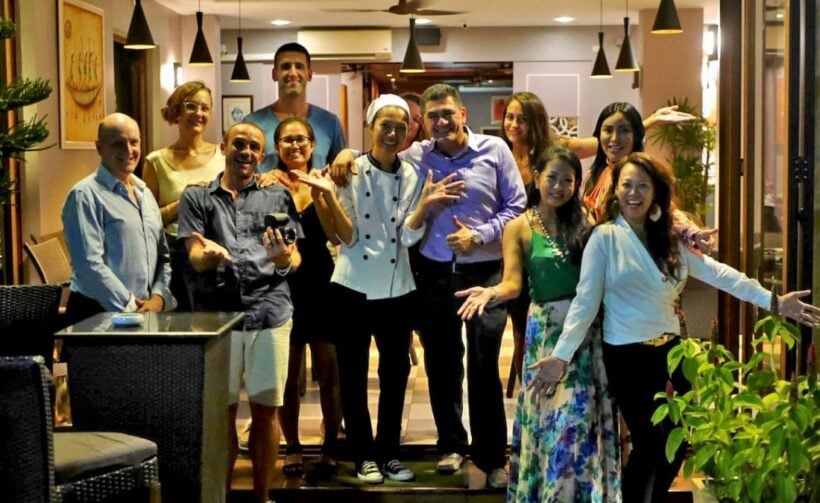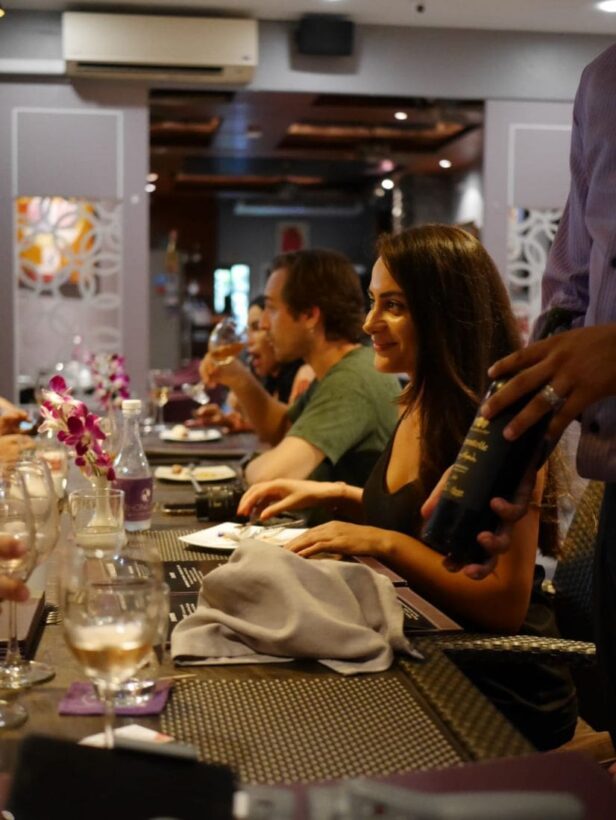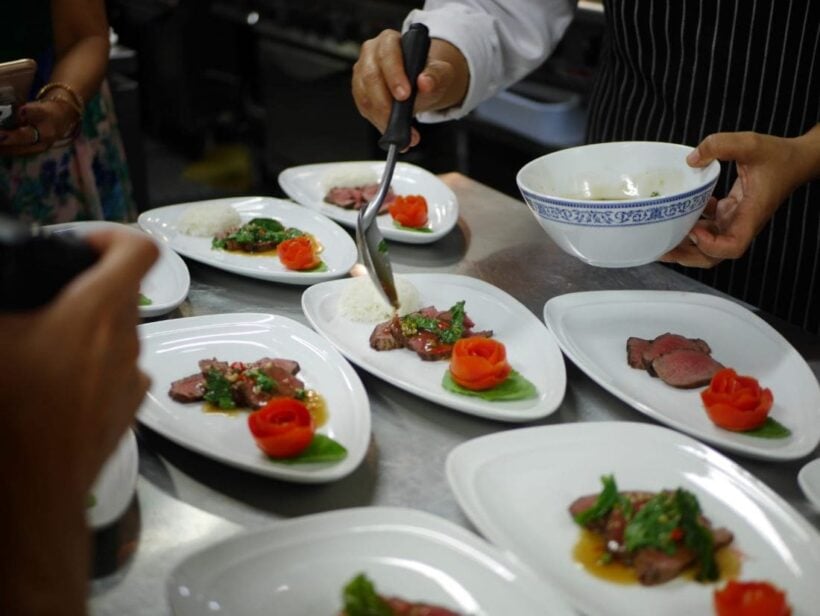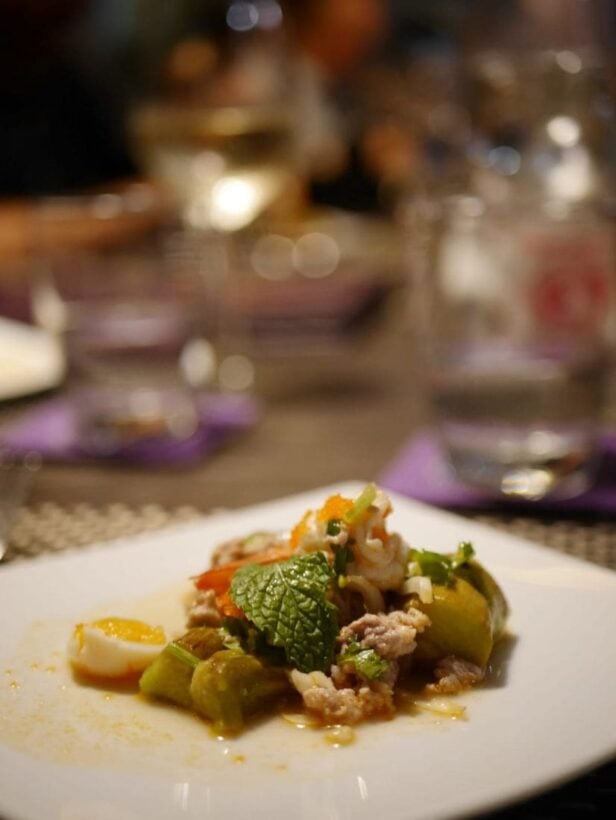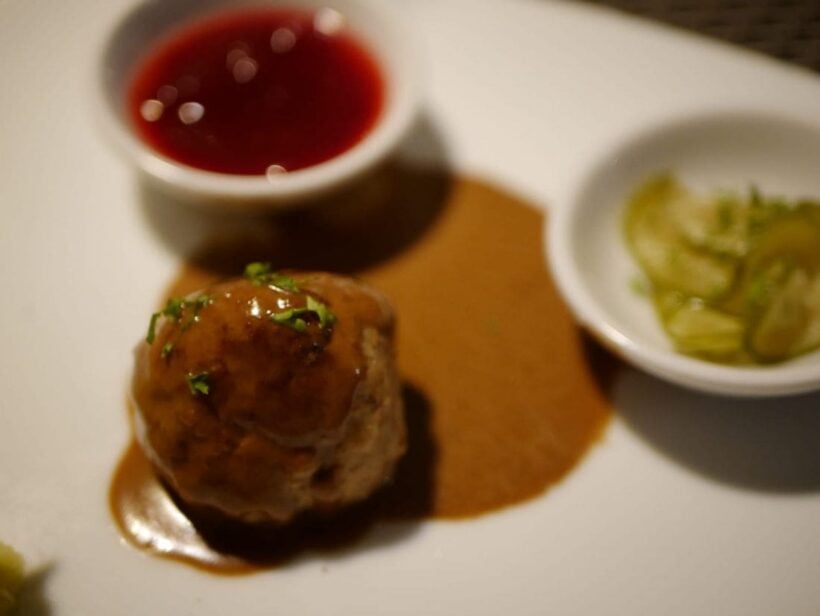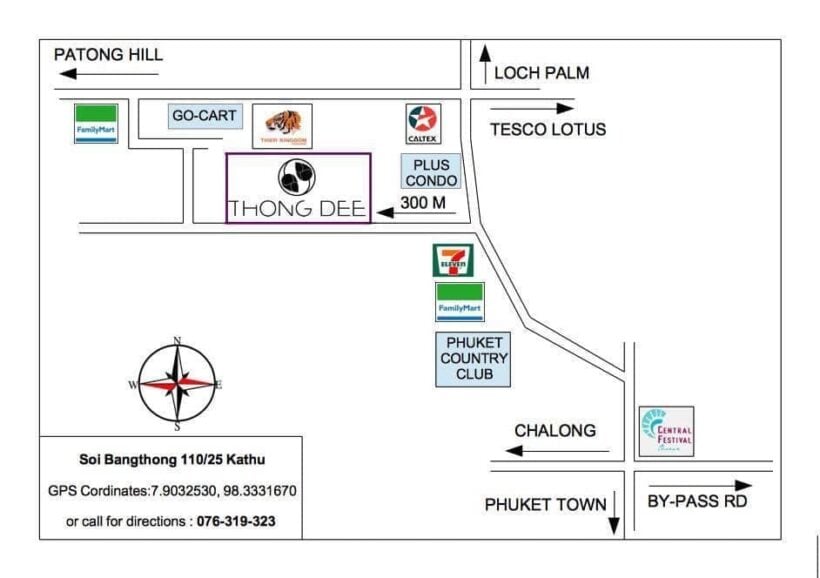 Reservations now open for 'Twinpalms MontAzure' with enticing promotions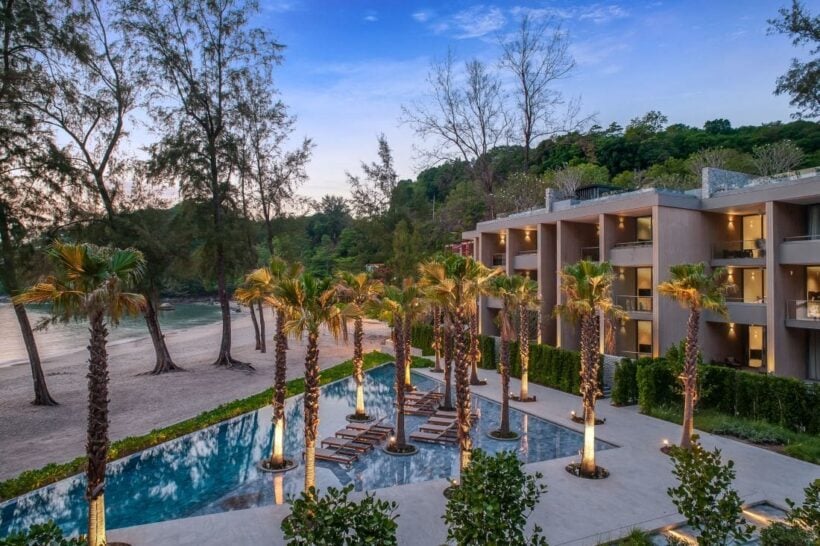 Celebrate the grand opening of Phuket's newest beachside hotel by booking now to snap up fantastic deals. Twinpalms MontAzure in Kamala is offering irresistible packages ideal for both short and long-haul getaways for those who book directly from their website.
Guests may choose to enjoy three nights and pay for just two and for those who are looking to book a longer holiday, stay for six nights and pay only three on all Penthouses and Suite types. Guests may book from now until November 30, 2019, for stays from July 1 to 19 December 2019.
The latest addition to the Twinpalms Hotels & Resorts portfolio is set directly on Kamala Beach, on Phuket's popular west coast and will welcome its first guests in July 2019. A member of Small Luxury Hotels of the World, the boutique beach hotel offers beautifully appointed Penthouses and Private Pool Suites and a collection of stunning Suites.
Suites range in size from 70m2 to splendid Penthouses with private pools and sea views boasting large living spaces of up to 300m2. Guests will also enjoy using a lap pool or an infinity pool offering views of the Andaman sea.
Adding to the collection of fantastic places to be on Phuket, Twinpalms MontAzure will launch its beachside restaurant and lounge, 'Shimmer', with uninterrupted sea views. Shimmer restaurant will serve vibrant and tasty food with an Asian focus, delicious and creative cocktails, and a great wine list, all served with the customary gusto and flair expected from the Twinpalms brand.
Designed by Martin Palleros, following the original Twinpalms concept and style, of utilising Phuket's beautiful landscape, Martin has allowed the design to maximise the sea views from most of the Suites and areas within the buildings, whilst also ensuring the preservation of the views of the mountainside from other perspectives.
Guests of Twinpalms MontAzure also have access by complimentary transport to the brand's other dining and entertainment destinations, taking full advantage of the three beautiful beaches Twinpalms has a presence on.
HQ Beach Lounge, a few steps away on Kamala Beach, Catch Beach Club, Catch Junior and Palm Seaside, located on Bang Tao Beach and of course, the flagship resort, Twinpalms Phuket is just a few steps from Surin Beach.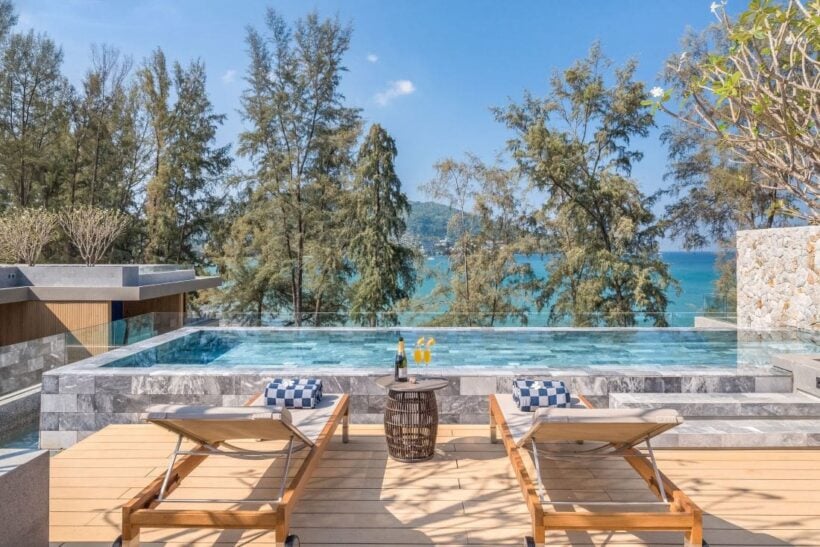 Third runway for Suvarnabhumi Airport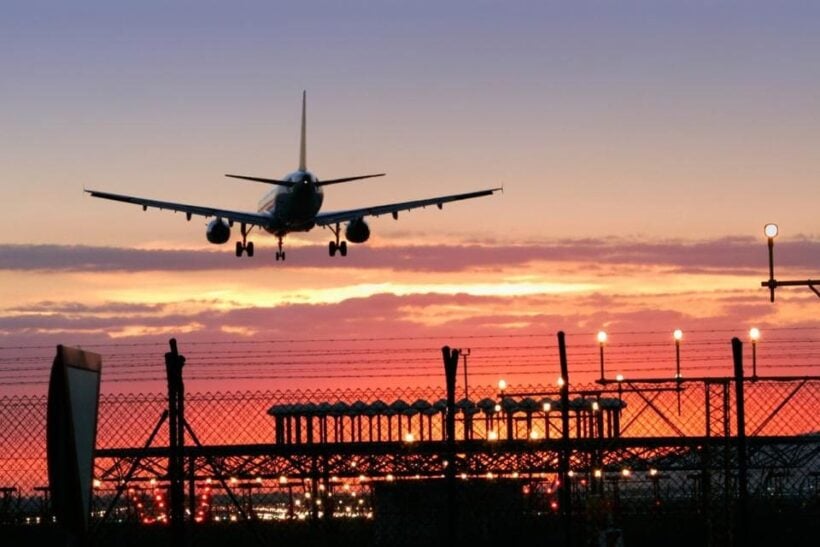 The Thai cabinet yesterday approved the construction of a third runway at Suvarnabhumi International Airport as part of the country's ambition to become the aviation hub of ASEAN.
The 21.7 billion baht project will increase the combined capacity of Suvarnabhumi international airport's runways to 94 arrivals and departures per hour from the current 64, said Lt-Gen Weerachon Sukonthapatipak, deputy government spokesman.
Suvarnabhumi Airport (aka. BKK) was opened in 2006 as Bangkok's second airport. Initially it replaced the tired Don Mueang Airport but Don Mueang was later revamped as a low-coast airport to service the growing traffic demands.
Meanwhile Suvarnabhumi Airport was, and still is, operating above its designed capacity. An earlier bid to build a third terminal has been mired in controversy and is currently shelved pending a new brief from Airports of Thailand with a new round of design bids called for in the future.