Thai Life
Phuket International Boat Show draws crowds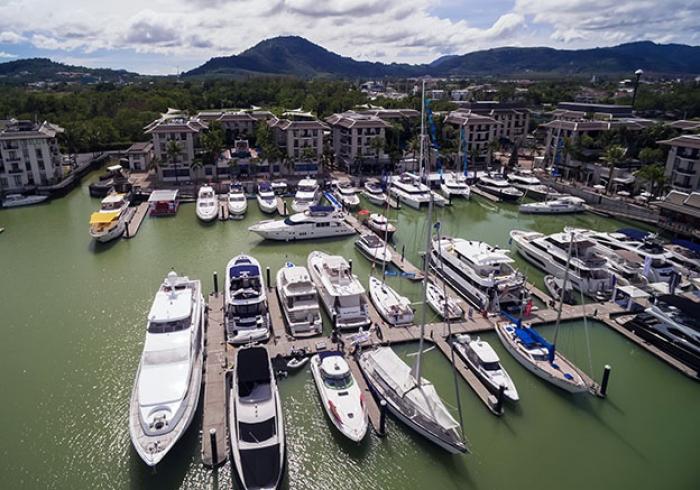 PHUKET: The 2017 Phuket International Boat Show (PIMEX) presented by Thailand Elite was held from January 5-8 and aimed to impress with an abundance of action in the marina and waterside Exhibition Hall – and a busy boardwalk at host venue Royal Phuket Marina. Despite the unexpected rainy weather on the last two days, visitor turnout was strong, with a record over the opening days and positive exhibitor feedback.
"It was very much a Phuket International Boat Show of two halves this year. The first two days were exceptional. Visitor traffic was higher than in any of the past 13 editions and exhibitor feedback was excellent. We welcomed close to 3,000 audited visitors over the first two days, and despite the heavy rain on the last two days, brokers were still hosting qualified visitors on tours and exhibitors in the Hall were transacting business," said Andy Dowden, Managing Director of Andaman Marine Consultants, organizer of the Phuket International Boat Show.
"In addition to the excellent exhibitor feedback, it was encouraging to see the large number of international visitors – approximately 50 per cent of the total. This is the reason we host the show during the island's peak season, when most wealthy visitors come to Phuket, as these are a key target market for the majority of our exhibitors."
The water display boasted 40 boats, with representation from top international brands from around the world. From small day boats up to large luxurious powerboats, one of the stand out features this year was the growth in the number of sailing yachts on display – approximately 20 per cent of the total.
One hundred businesses exhibited, and in addition to the boats on display, a mix of marine products and ancillary services, luxury properties, super bikes and more showed their wares in the exhibition hall.
The next edition of the Phuket International Boat Show will take place from January 5-8, 2018 at Royal Phuket Marina.