Phuket health: Signs you can't afford to ignore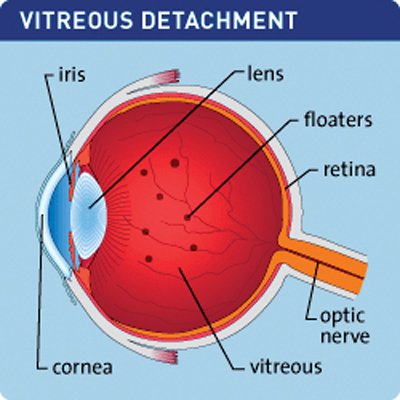 PHUKET: We tend to think that if it doesn't hurt it must be fine, but ignoring irregular eye symptoms is a big mistake. Why? Because there are no pain receptors in the eye, so if you're seeing things but feel no pain it doesn't mean you're okay.
Today, we will talk about "floaters and flashing". These two are important warning signs which can lead to serious eye diseases. Floaters are tiny black spots, specks, flecks or cobwebs which drift aimlessly in your field of vision. Although they can be annoying, ordinary eye floaters are common and usually aren't cause for concern. In contrast, flashing, which is the sensation of flickering light or "lighting" triggered by eye movement, will require medical attention.
THE CAUSES
First we should understand the basic anatomy of our eyes. I usually tell my patients to think of their eye as a ball filled with gel. In medical terms we call this gel vitreous, which is mainly water and accounts for about 60 per cent of the eye's total mass, giving it form and shape. Lining the inner wall of the eye, like wallpaper, is the nerve tissue membrane called the retina.
As we age the vitreous consistency will liquefy somewhat, contracting and moving the form of the vitreous. It is as the vitreous liquefies which can cause the effect of floaters.
These changes are considered normal with age, and as much as we would like to help; eye professionals can't help you
stop aging.
FLASHES AND LIGHTNING
In most cases the process described will cause no medical problems. In a small amount of cases, the contracted vitreous can generate a pulling effect on the retina, similar to the resistance of pulling wallpaper from a wall.
This pulling will send electrical impulses to the brain and will be interpreted as flickers or light and cause the person to see flashes, like lightning. When the tugging force is too strong, the retina can tear and blood vessels inside can start bleeding. In this extreme case, the person will see many floaters at the same time.
If you do not consult with your medical professional immediately, the vitreous can pass through the retinal tear and start ripping the retina from the inner-eye wall. If retinal detachment happens then the person's vision will be seriously impaired.
If left untreated, retinal detachment can lead to permanent blindness in a matter of days or weeks.
THE SOLUTION
Retinal tears can be successfully treated with the help of laser treatment applied to the retina to seal the tear and prevent the progression of disease.
If the condition has gone too far and the retina has already detached, surgery will be required to push the retina back into its original position. The retinal detachment surgery is one of the most complicated eye procedures and requires a retinal sub-specialist ophthalmologist to perform the surgery. It is important to note, that not every patient who receives surgery after a detached retina can regain their full vision.
A study in the Journal of the American Medical Association in late 2009 found that the sudden presence of eye floaters and flashes means that one in seven people with these symptoms will have a retinal tear or detachment. About 50 per cent of people with a retinal tear will have a subsequent detachment.
When should you consult a medical professional?
• If you begin to see floaters in your vision.
• If the number of floaters in your vision significantly increases fast, immediately consult your doctor.
• If you see flashes in your field of vision.
• If black spots obscure your field of vision.

Doctor Captain Wiriyaluppa is an ophthalmologist and retinal consultant in Phuket.
— Dr Captain Wiriyaluppa
Keep in contact with The Thaiger by following our
Facebook page
.
Tax on salt content being considered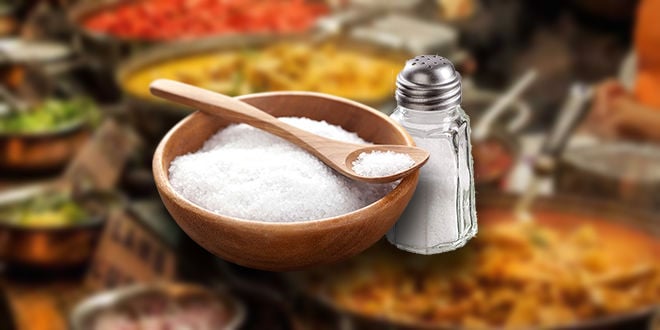 The Excise Department is considering imposing a tax on the salt content of food to encourage food producers to reduce the sodium content of snacks, instant noodles and seasoning cubes.
The director of the Office of Tax Planning said that the department is discussing a limit on the amount of sodium food can contain, in line with the standard set by the World Health Organization (WHO), which is 2,000 milligrams of salt per day.
In reality, Thai people consume an average of 1,000 milligrams per meal, making their daily intake well above WHO guidelines, according to the director.
He said any tax imposed would be at a level which would encourage food producers to reduce the sodium in their processed food without being punitive, adding that the proposal isn't intended to generate more tax revenue, but to help protect the health of consumers. Excessive sodium in the diet can lead to high blood pressure and kidney disease.
Fish sauce, soy sauce and salt would not be taxed.
SOURCE: thaipbsworld.com
Keep in contact with The Thaiger by following our
Facebook page
.
Water shortage warnings in 22 provinces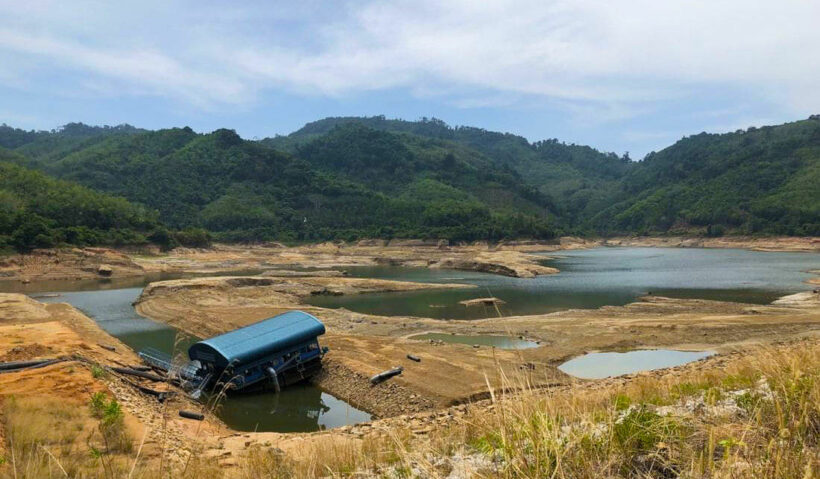 People living in 22 Thai provinces are being warned to prepare for shortages of drinking water during the upcoming dry season, due to start on November 1st.
The warning was issued by the National Water Resources Office, citing low levels in reservoirs, which are the main sources for tap water production waterworks in 22 provinces.
Areas at risk identified by the office are in northern, north-eastern, eastern and southern provinces.
Measures have been adopted by agencies charged with dealing with water shortages. including dredging water channels to allow greater volumes of water to flow into reservoirs, drilling underground wells, enlarging storage ponds and the purchase of water to supply to those in urgent need.
The Royal Irrigation Department has announced that people should use water sparingly.
There are currently about 6 billion cubic metres of usable water in reservoirs in the affected provinces, with 5 billion cubic metres reserved for consumption and ecological preservation, leaving only 1 billion cubic metres for use in agriculture.
This means farmers in the Chao Phraya river basin may not be able to grow a second crop of rice this year.
SOURCE: thaipbsworld.com
Keep in contact with The Thaiger by following our
Facebook page
.
Green Day heading back to BKK in 2020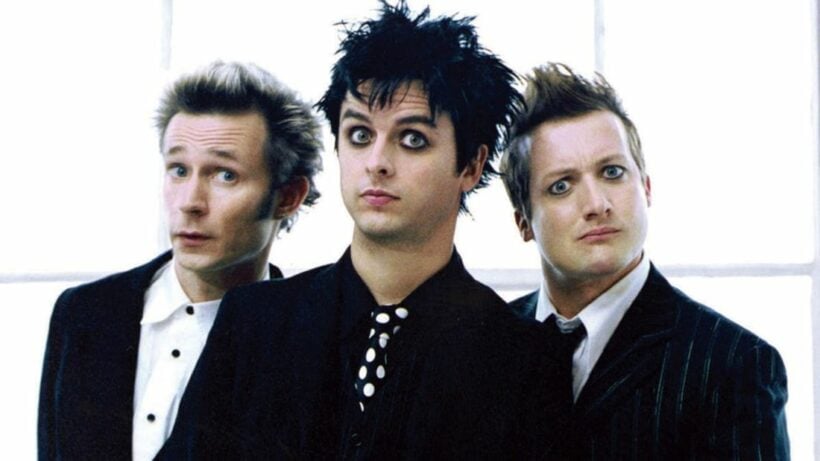 Green Day, five-time Grammy Award winners, are embarking on a global tour in 2020, including a stop-over in Bangkok during March. The rock 'n' roll Hall of Fame inductees will perform a series of concerts throughout Europe, UK, North America and Asia.
"Green Day Live in Bangkok" takes place on March 11, 2020 at Impact Arena, Muang Thong Thani. But it's not their first time. Green Day sold out concerts in their last Thai live gigs in 1996 and 2010.
Formed in 1986 in Berkeley, California, Green Day is one of the world's best-selling bands of all time, with more than 70 million records sold worldwide and 10 billion cumulative online streams of their music and performances. Their 1994 breakout album "Dookie" is widely credited with popularising and reviving mainstream interest in punk rock, catapulting a career-long run of No 1 hit singles.
In 2004, Green Day released the rock opera "American Idiot", selling more than 7 million copies in the US alone and taking home the Grammy Award for Best Rock Album. In 2010, a stage adaptation of "American Idiot" debuted on Broadway to critical and commercial acclaim. Entertainment Weekly called Green Day, "The most influential band of their generation," while Rolling Stone said, "Green Day have inspired more young bands to start than any act this side of KISS, and that doesn't seem to be changing."
Green Day Live in Bangkok 2020 is on March 11, 2020 at Impact Arena, Muang Thong Thani.
Ticket prices start at 2,000 baht and tickets go on sale on November 2 at all ThaiTicketMajor outlets via www.livenation.co.th or www.thaiticketmajor.com or call: 02 262 3838 for more information.
SOURCE: The Nation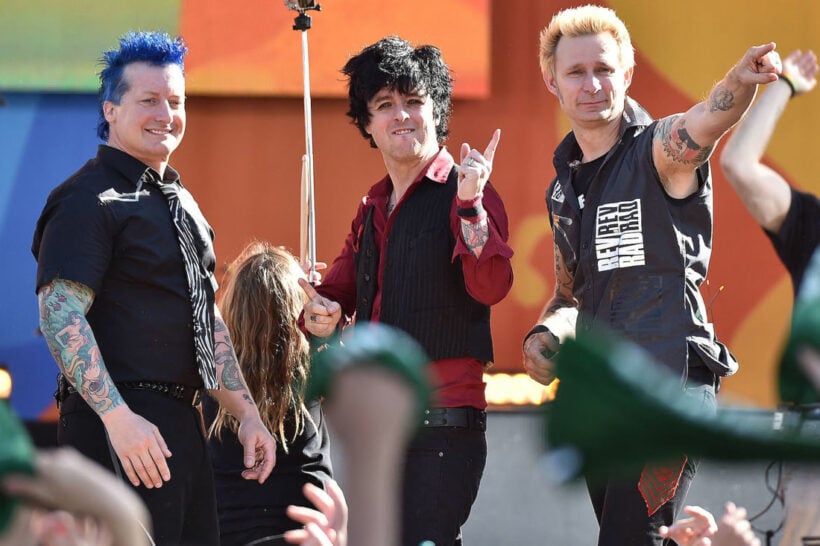 Keep in contact with The Thaiger by following our
Facebook page
.