Phuket business: Inflated eats; Flower sales bloom; Kata – Karon branded green; Taiwan bar raised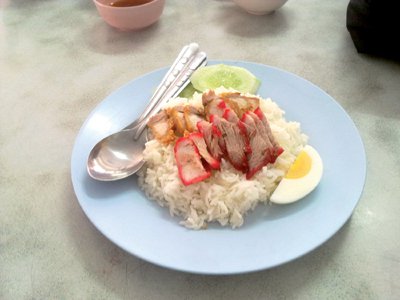 PHUKET: In light of the continuously rising cost of living, accounting books of rice and noodle vendors across Phuket and Thailand could become subject to increased audits this year.
As of yesterday the Department of Internal Trade (DIT) issued official price cap suggestions for 10 common Thai menu items to be priced under 35 baht.
These include rice dishes served with omelet, curry, boiled egg, pork leg, basil stir fried or fried rice (with pork or chicken), as well as several common noodle dishes – with and without soup.
Price suggestions for such items will be divided into three categories depending on vendor type.
Blue Flag ("Tong Fa") government certified vendors will be expected to charge as low as 15 baht for a basic rice and omelet dish and up to 30 baht for other items, while general food centers will be asked to charge 25 to 30 baht and as much as 35 baht inside shopping and business centers.
The move is a response by the Ministry of Commerce to a wave of complaints from consumers who have been dissatisfied with recent menu markups, despite costs for many base items such as eggs and palm oil actually decreasing.
Confirming that the price suggestions will affect the island, Phuket Internal Trade Office Chief Supatcha Boonpalit told the Phuket Gazette, "These will not be strict price controls, just suggestions. There are many factors we [authorities and auditors] will need to consider as to whether prices exceeding the government suggestions are justified or not," she said.
It's broad measure, aiming to guide the market, not control it, she emphasized
Nonetheless, food vendors nationwide will be asked to comply with the price suggestions, when possible, or else face the possibility of being audited.
An announcement on the Office of Commercial Affairs Phuket website states that vendors who refuse to comply with the price suggestions, and are suspected of unnecessarily maintaining high menu prices, would be subject to auditing by the Revenue Department.
Such audits would require vendors to provide detailed documentation of their expenses and tax records.
Anyone found in violation of the Prices of Goods and Services Act, B.E. 2542 (1999) may be subject to a maximum penalty of seven years in prison and/or a fine of 14,000 baht, the announcement also stated.
Flower sales bloom
As expected, flower shops' revenues blossomed in Phuket on Valentine's Day.
Many flower shops reported record orders for floral arrangements, from both inside Phuket and off-island. Classic red roses were the most popular items among the adults, while teddy bears and chocolates were increasingly popular among teenagers.
Flower shops in Phuket Town had displayed special flower arrangements in shopfronts in order to lure in customers seeking to buy flowers for loved ones.
Pran Suppasri, owner of the "Flowers by Metha" flower shop, said business began picking up at his shop the day before the day of love.
"We ordered most of our red roses from China. We already received 40 to 50 orders of 1,000 baht each. We also received 30 to 40 orders for carnation arrangements that start at 500 baht. Most of the people ordering flowers from us are adults," said Mr Pran.
"Even though flower prices went up by 20 to 30%, it hasn't affected demand. We still received a lot of orders yesterday [Monday] and expect more throughout Valentine's day," he added.
Another Phuket Town shop called "I am Flower" reported "very good" sales, with orders gushing in from Phuket and off-island.
"We arrange the flowers into bouquets at prices starting at 600 baht. We received 50 to 60 orders yesterday, and more continue to pour in today. Our customers are both Thai and foreigners, and about 10% of orders are placed from Bangkok," said shop assistant Chayatrid Gurtsripeng.
"Red roses are the most popular flower here, with 90% of our customers ordering them. White roses and lilies are also popular. I think sales are stronger than Valentine's Day last year," he said.
Flowers are not the only popular items for the Valentine's Day. While most adults enjoy roses, youngsters tend to prefer some sweets for their sweeties. Some flower shops are expanding their product lines accordingly.
The owner of the Buppha Flower Shop in Phuket Town said, "We began receiving an increased number of orders yesterday [Monday], but not as much as last year. Most adults order flowers, but the teenagers have been buying teddy bears and chocolates that we have made available as another option for our customers," he said.
Kata – Karon branded green
Thanks to the charitable initiative, if not clever product placement marketing, of Kasikorn Bank (K Bank), Kata and Karon beaches will be branded 'green', but not necessarily in the name of the environment.
K Bank, or the Thai Farmers' Bank, last week donated 3,000 beach umbrellas and 50 beach tents to the Karon municipality.
All of the new umbrellas and tents are green and branded with the K Bank logo, and will replace the old and damaged ones.
The tents and umbrellas were presented by K Bank's Executive Vice President Vasin Vanichvoranun, during a donation ceremony held on February 9.
Mr Vasin said that the new umbrellas and tents will be utilized by beach chair and umbrella groups, as well as beach massage groups operating along Kata and Karon beaches.
"Since most of the existing umbrellas and tents were in deteriorating condition, the scenery wasn't beautiful and the beach wasn't orderly. In order to make it [the beach] beautiful and orderly with umbrellas all of the same color, Kasikorn bank has made this donation to the Karon municipality to be used by operators from now on."
Karon Mayor Thawee Tongcham accepted the donations on behalf of the members, and agreed to distribute them to beach operators.
"The old ones made the beach less beautiful and needed to be replaced," he said.
Taiwan bar raised
Tourism operators have increased expectations for the Taiwanese tourist market following a recent tourism promotion "road show" trip to Taiwan.
A number of Phuket senior officials and tourism business operators negotiated deals in Taiwan from February 7 to 11, focusing on markets in two Taiwan cities: the country's capital Taipei, and its third largest city, Taichung.
Leading the entourage was Phuket Governor Tri Augaradacha, Phuket OrBorJor President Paiboon Upatising, Phuket Tourist Association President Somboon Jirayus and Bangonrat Shinaprayoon, the director of the TAT regional office in Phuket.
Speaking about the bigger picture of the Taiwanese tourist market, Somboon commented, "Before, Taiwanese arrivals on Phuket were as much as 200,000, but declined sharply after the tsunami.
However in the last two to three years, the numbers are showing good signs and there are now three more direct flights from Taiwan to Phuket."
Mr Paiboon agreed and went on to outline the significance of Phuket tourism road show trips.
"Phuket's tourism sector has benefited from the success of previous road shows, such as those in China, Hong Kong, Malaysia, Singapore, Indonesia, Dubai, Qatar and Australia. The success shows in the number of new direct flights from each of these markets, and we have the same expectations for Taiwan."
"China Airlines now flies directly to Phuket and tour agents [in Phuket and Taiwan] have responded that [Taiwanese supply of] tourists will increase," he said.

Keep in contact with The Thaiger by following our Facebook page.
Never miss out on future posts by following The Thaiger.
Turbulence ahead for Thailand's aviation industry | VIDEO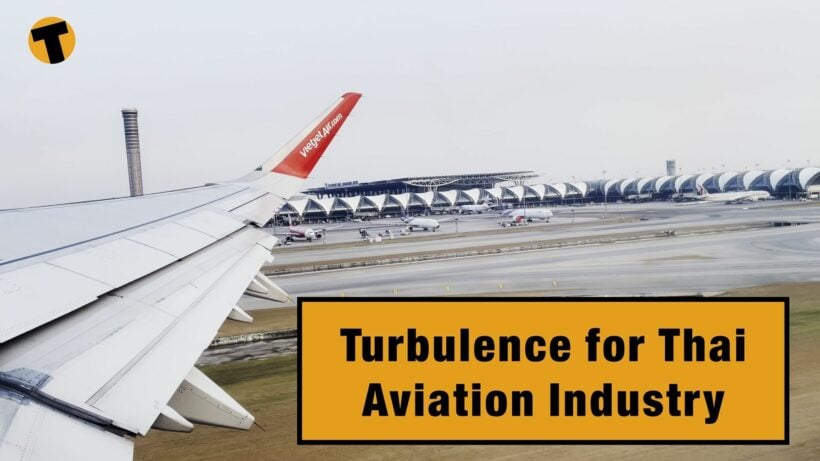 When the airlines, in particular, were asking the government to put their hands in their pockets for some relief funding in August last year, it was genuinely thought that international tourists would be coming back for the high season in December and January. At the very least local tourists and expats would head back to the skies over the traditional holiday break. And surely the Chinese would be back for Chinese New Year?
As we know now, none of that happened. A resurge in cases started just south of Bangkok on December 20 last year, just before Christmas, kicking off another round of restrictions, pretty much killing off any possibility of a high season 'bump' for the tourist industry. Airlines slashed flights from their schedule, and hotels, which had dusted off their reception desks for the surge of tourists, shut their doors again.
Domestically, the hotel business saw 6 million room nights in the government's latest stimulus campaign fully redeemed. But the air ticket quota of 2 million seats still has over 1.3 million seats unused. Local tourists mostly skipped flights and opted for destinations within driving distance of their homes.
As for international tourism… well that still seems months or years away, even now.
Keep in contact with The Thaiger by following our Facebook page.
Never miss out on future posts by following The Thaiger.
Domestic air passenger numbers double those of January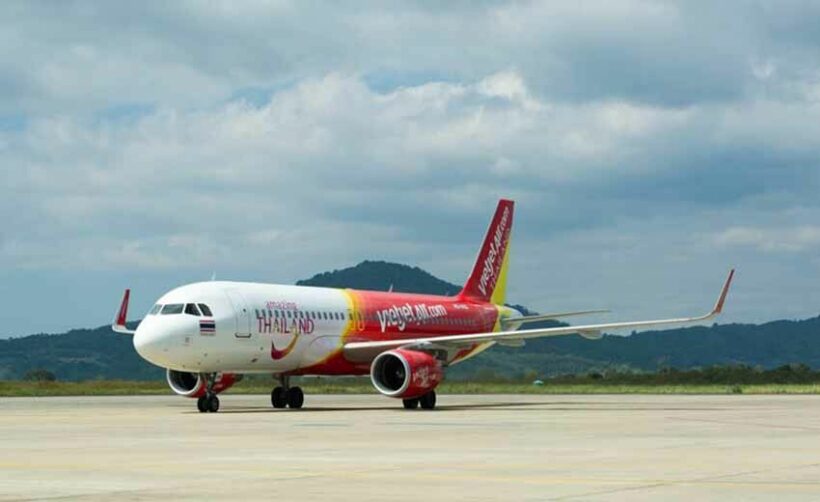 Passenger numbers on domestic flights within Thailand have doubled within a month, rising from 4,000 in January to over 10,000 this month. Having nearly recovered to pre-pandemic levels, domestic travel plummeted once more when Covid-19 resurfaced late last year.
Apirat Chaiwongnoi from the Department of Airports says 15 of Thailand's 29 airports are now operating domestic flights, with more expected to follow. He believes the aviation sector will continue to recover further in the coming 6 months, bolstered by the national vaccine rollout.
Around 120 domestic flights a day are now operating, which is twice the number that were operating at the lowest point in the crisis. Prior to the resurgence of the virus in December, domestic passenger numbers had recovered to 30,000 – 40,000 a day, around 80% of pre-pandemic numbers.
The DoA says airports must continue to adhere to the Covid-19 hygiene measures put in place by the Health Ministry and the Civil Aviation Authority of Thailand.
SOURCE: Bangkok Post
Keep in contact with The Thaiger by following our Facebook page.
Never miss out on future posts by following The Thaiger.
Samut Sakhon's shrimp market to remain closed until February 15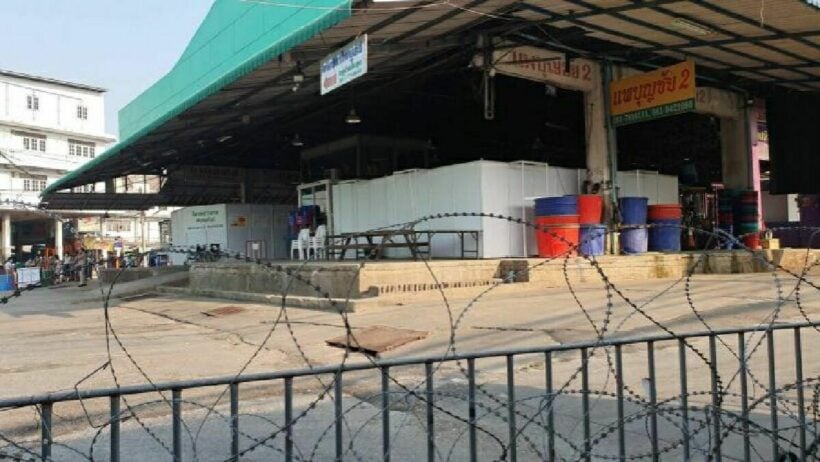 Samut Sakhon's Central Shrimp Market, the epicentre of Thailand's recent wave of Covid-19, will remain closed until February 15. The market can reopen once the overall hygiene situation at the market and surrounding area has improved, according to the province's disease control committee.
Local officials say the shrimp market needs to remain closed until the market structure and nearby residential facilities are inspected. People who violate the order face up to a year in prison and a fine up to 100,000 baht.
More than 12,000 people in the province have tested positive for Covid-19. The increasing number of infections is a result from the active case finding to contain the spread of the virus.
SOURCE: Thai PBS World | Thairath Online
Keep in contact with The Thaiger by following our Facebook page.
Never miss out on future posts by following The Thaiger.