Phuket business: Inflated eats; Flower sales bloom; Kata – Karon branded green; Taiwan bar raised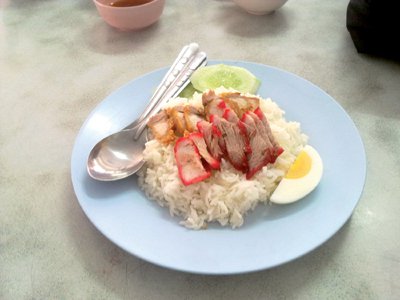 PHUKET: In light of the continuously rising cost of living, accounting books of rice and noodle vendors across Phuket and Thailand could become subject to increased audits this year.
As of yesterday the Department of Internal Trade (DIT) issued official price cap suggestions for 10 common Thai menu items to be priced under 35 baht.
These include rice dishes served with omelet, curry, boiled egg, pork leg, basil stir fried or fried rice (with pork or chicken), as well as several common noodle dishes – with and without soup.
Price suggestions for such items will be divided into three categories depending on vendor type.
Blue Flag ("Tong Fa") government certified vendors will be expected to charge as low as 15 baht for a basic rice and omelet dish and up to 30 baht for other items, while general food centers will be asked to charge 25 to 30 baht and as much as 35 baht inside shopping and business centers.
The move is a response by the Ministry of Commerce to a wave of complaints from consumers who have been dissatisfied with recent menu markups, despite costs for many base items such as eggs and palm oil actually decreasing.
Confirming that the price suggestions will affect the island, Phuket Internal Trade Office Chief Supatcha Boonpalit told the Phuket Gazette, "These will not be strict price controls, just suggestions. There are many factors we [authorities and auditors] will need to consider as to whether prices exceeding the government suggestions are justified or not," she said.
It's broad measure, aiming to guide the market, not control it, she emphasized
Nonetheless, food vendors nationwide will be asked to comply with the price suggestions, when possible, or else face the possibility of being audited.
An announcement on the Office of Commercial Affairs Phuket website states that vendors who refuse to comply with the price suggestions, and are suspected of unnecessarily maintaining high menu prices, would be subject to auditing by the Revenue Department.
Such audits would require vendors to provide detailed documentation of their expenses and tax records.
Anyone found in violation of the Prices of Goods and Services Act, B.E. 2542 (1999) may be subject to a maximum penalty of seven years in prison and/or a fine of 14,000 baht, the announcement also stated.
Flower sales bloom
As expected, flower shops' revenues blossomed in Phuket on Valentine's Day.
Many flower shops reported record orders for floral arrangements, from both inside Phuket and off-island. Classic red roses were the most popular items among the adults, while teddy bears and chocolates were increasingly popular among teenagers.
Flower shops in Phuket Town had displayed special flower arrangements in shopfronts in order to lure in customers seeking to buy flowers for loved ones.
Pran Suppasri, owner of the "Flowers by Metha" flower shop, said business began picking up at his shop the day before the day of love.
"We ordered most of our red roses from China. We already received 40 to 50 orders of 1,000 baht each. We also received 30 to 40 orders for carnation arrangements that start at 500 baht. Most of the people ordering flowers from us are adults," said Mr Pran.
"Even though flower prices went up by 20 to 30%, it hasn't affected demand. We still received a lot of orders yesterday [Monday] and expect more throughout Valentine's day," he added.
Another Phuket Town shop called "I am Flower" reported "very good" sales, with orders gushing in from Phuket and off-island.
"We arrange the flowers into bouquets at prices starting at 600 baht. We received 50 to 60 orders yesterday, and more continue to pour in today. Our customers are both Thai and foreigners, and about 10% of orders are placed from Bangkok," said shop assistant Chayatrid Gurtsripeng.
"Red roses are the most popular flower here, with 90% of our customers ordering them. White roses and lilies are also popular. I think sales are stronger than Valentine's Day last year," he said.
Flowers are not the only popular items for the Valentine's Day. While most adults enjoy roses, youngsters tend to prefer some sweets for their sweeties. Some flower shops are expanding their product lines accordingly.
The owner of the Buppha Flower Shop in Phuket Town said, "We began receiving an increased number of orders yesterday [Monday], but not as much as last year. Most adults order flowers, but the teenagers have been buying teddy bears and chocolates that we have made available as another option for our customers," he said.
Kata – Karon branded green
Thanks to the charitable initiative, if not clever product placement marketing, of Kasikorn Bank (K Bank), Kata and Karon beaches will be branded 'green', but not necessarily in the name of the environment.
K Bank, or the Thai Farmers' Bank, last week donated 3,000 beach umbrellas and 50 beach tents to the Karon municipality.
All of the new umbrellas and tents are green and branded with the K Bank logo, and will replace the old and damaged ones.
The tents and umbrellas were presented by K Bank's Executive Vice President Vasin Vanichvoranun, during a donation ceremony held on February 9.
Mr Vasin said that the new umbrellas and tents will be utilized by beach chair and umbrella groups, as well as beach massage groups operating along Kata and Karon beaches.
"Since most of the existing umbrellas and tents were in deteriorating condition, the scenery wasn't beautiful and the beach wasn't orderly. In order to make it [the beach] beautiful and orderly with umbrellas all of the same color, Kasikorn bank has made this donation to the Karon municipality to be used by operators from now on."
Karon Mayor Thawee Tongcham accepted the donations on behalf of the members, and agreed to distribute them to beach operators.
"The old ones made the beach less beautiful and needed to be replaced," he said.
Taiwan bar raised
Tourism operators have increased expectations for the Taiwanese tourist market following a recent tourism promotion "road show" trip to Taiwan.
A number of Phuket senior officials and tourism business operators negotiated deals in Taiwan from February 7 to 11, focusing on markets in two Taiwan cities: the country's capital Taipei, and its third largest city, Taichung.
Leading the entourage was Phuket Governor Tri Augaradacha, Phuket OrBorJor President Paiboon Upatising, Phuket Tourist Association President Somboon Jirayus and Bangonrat Shinaprayoon, the director of the TAT regional office in Phuket.
Speaking about the bigger picture of the Taiwanese tourist market, Somboon commented, "Before, Taiwanese arrivals on Phuket were as much as 200,000, but declined sharply after the tsunami.
However in the last two to three years, the numbers are showing good signs and there are now three more direct flights from Taiwan to Phuket."
Mr Paiboon agreed and went on to outline the significance of Phuket tourism road show trips.
"Phuket's tourism sector has benefited from the success of previous road shows, such as those in China, Hong Kong, Malaysia, Singapore, Indonesia, Dubai, Qatar and Australia. The success shows in the number of new direct flights from each of these markets, and we have the same expectations for Taiwan."
"China Airlines now flies directly to Phuket and tour agents [in Phuket and Taiwan] have responded that [Taiwanese supply of] tourists will increase," he said.

Keep in contact with The Thaiger by following our
Facebook page
.


Do you need help with your business? Are you searching for a new job? Or an employer looking to hire? Try JobCute today.

500 people own 36% of equity in Thai companies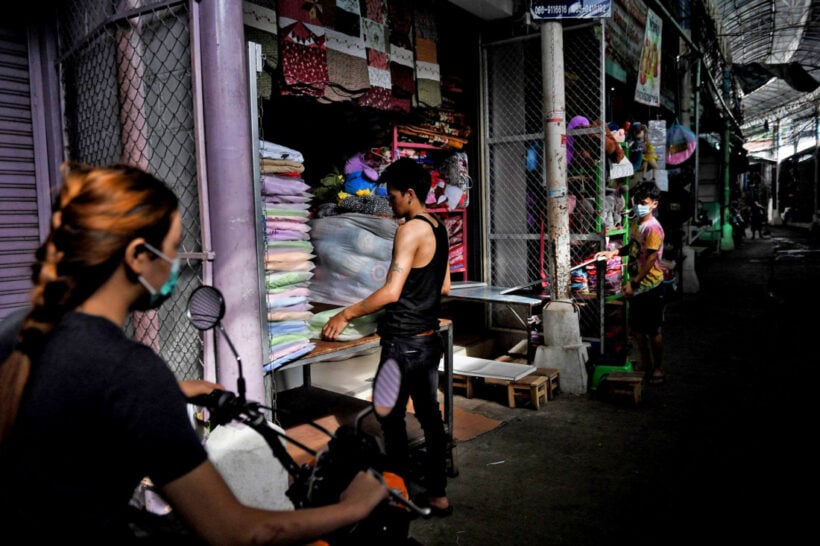 Roughly 36% of Thailand's corporate equity is held by just 500 people, highlighting wealth inequality in the Kingdom, according to a study released by the Bank of Thailand's research institute.
Each of these 500 amass some 3.1 billion baht (102 million USD) per year in company profits, according to the report from the Puey Ungphakorn Institute for Economic Research. In contrast, average yearly household income in Thailand is around 10,000 USD.
A report out this week from the Economic and Business Research Centre for Reform at Thailand's Rangsit University also pointed to divisive and polarised politics being another root cause of the economic divide.
Thailand's private sector is dominated by tycoons running sprawling conglomerates. According to the World Bank, the gap between the mega-wealthy and the rest of the Thai population of 69 million is among the many economic challenges for Thailand. According to Bloomberg, the perception of a divide, exacerbated by an economic slowdown, is a major political fault line.
"Magnates arise in Thailand from institutional factors that privilege certain businesses," said the executive director of PIER, author of the study.
The institute said Thailand needs to promote competitiveness to reduce profits from monopoly power and bolster entrepreneurship to create a more equitable distribution of corporate wealth.
The research is based on analysis of 2017 Commerce Ministry data on the 2.1 million shareholders in Thai firms, and was funded by the University of California San Diego.
SOURCE: Bangkok Post
Keep in contact with The Thaiger by following our
Facebook page
.
Thai Airways must modify rehabilitation plan to survive: Airline President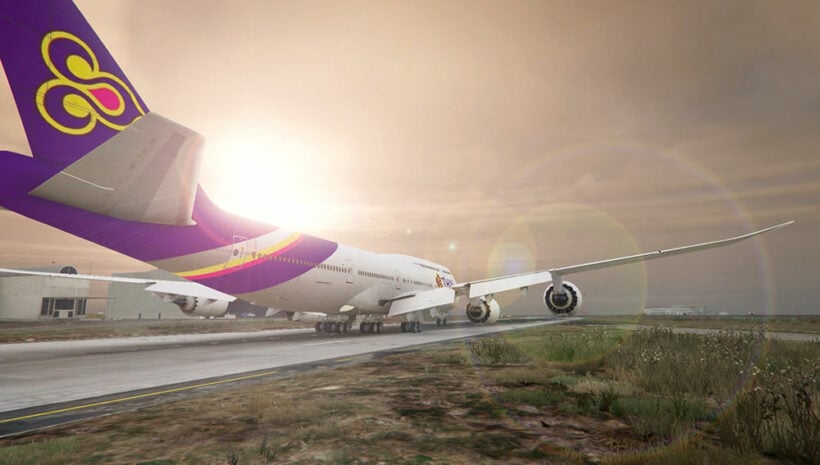 PHOTO: gta5-mods.com
"Thai Airways will have to modify its rehabilitation plans to survive in the face of tight competition." This frank admission by the airline's president Sumet Damrongchaith.
The national carrier is now carrying a total debt of over 2.45 billion baht and losses of more than 20 billion, despite being able to reduce its debts by 48 billion baht over the past five years.
Sumet says the first step will be to restructure the airline's management and finances as well as reconsider its plan to spend 1.5 billion baht on 38 new aircraft. He admits the biggest problem is that Thai Airways has low capital but a high debt-to-equity ratio of eight times.
In order to maintain its competitiveness, the carrier will have to reduce its debts versus assets and boost its working capital with support from the ministries of Transport and Finance. Hence, it plans to borrow approximately 3.2 billion baht in fiscal 2020 in line with the budget limit set by the Office of Public Debt Management.
This loan will be taken to support the airline's investments as well as for its working capital, to update equipment and maintain existing aircraft, but will not be used to repay old debts.
The Nation also reports that the airline is also concerned about maintaining its liquidity because at the end of June this year, its revolving credit line stood at 13.4% of the total revenue forecast for 2019.
Sumet admits that, though the original rehabilitation plan has a set framework, the situation has now changed due to the appreciation of the baht, so in order to achieve goals, the work method has to be redesigned, such as finding a way to procure more passengers.
"We are now in the process of analysing new markets."
Meanwhile, Thai Aiways' board chairman Aek-Niti Nitithan-Praphas says the board is reconsidering plans to procure a new fleet taking into consideration the state of the global and domestic economies as well as the US-China trade war.
"The growth of the tourism industry and the airlines' financial status needs to be reviewed in line with strong competition and routes that are no longer popular. It's better to carefully revise the plan instead of exposing the airline to greater risk. The target should be reduce expenses by 20%."
Meanwhile, Thai Airways aims to boost the sale of tickets, find ways of increasing online shopping of duty-free goods and reducing unnecessary expenses by 10%without affecting the quality of service in the last three months of 2019.
The airline is also negotiating the option of cutting down overtime expenses and is looking into curbing losses incurred by it's semi-budget offshoot Thai Smile by increasing its flying hours to 10.5 hours daily. These steps are expected to help the airline reach breakeven point in the short term.
The airline is also considering long-term goals such roping in more passengers by offering greater benefits to Royal Orchid Plus members, focusing on digital marketing, retiring non-performing assets as well as increasing revenue from related businesses such as kitchens and aircraft repair centres.
SOURCE: The Nation
Keep in contact with The Thaiger by following our
Facebook page
.
Singha grabs a 90% stake in Thailand's Santa Fe restaurant chain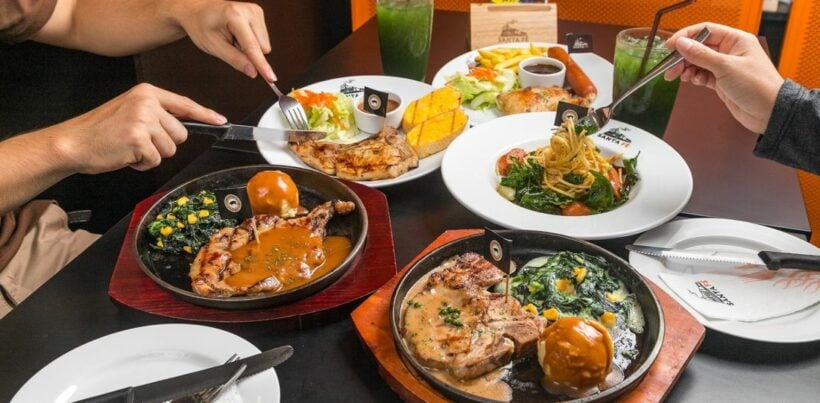 (…or is that a 90% 'steak'?)
PHOTOS: Wongnai
DealStreetAsia, an investor news site reporting on Asian business, confirms that Singha Corporation has purchased a majority stake in the Thai restaurant chain, Santa Fe. It's understood that Singha purchased the shares held by Lakeshore Capital for approximately US$50 million or 1.53 billion baht, giving it a 90% stake in the chain seen in most Thai shopping centres.
The Nation reports that Singha will now oversee over 110 restaurants across Thailand in one of the country's biggest food industry deals of the year. The company first turned its attention to the food industry two years ago, launching Food Factors Company under the Boon Rawd Brewery group.
WongnaiFood Factors aims to make 5 billion baht over 3 years under the stewardship of Piti Bhirombhakdi. The company has an ambitious long-term target of 10 billion baht a year, along with plans to be listed on the stock exchange.
The Santa Fe chain was established in 2003 by Surachai Charn-Anudet's KT Restaurant Company, with the aim of becoming a major competitor to Sizzler, the American chain brought to Thailand by Minor Food.
SOURCE: The Nation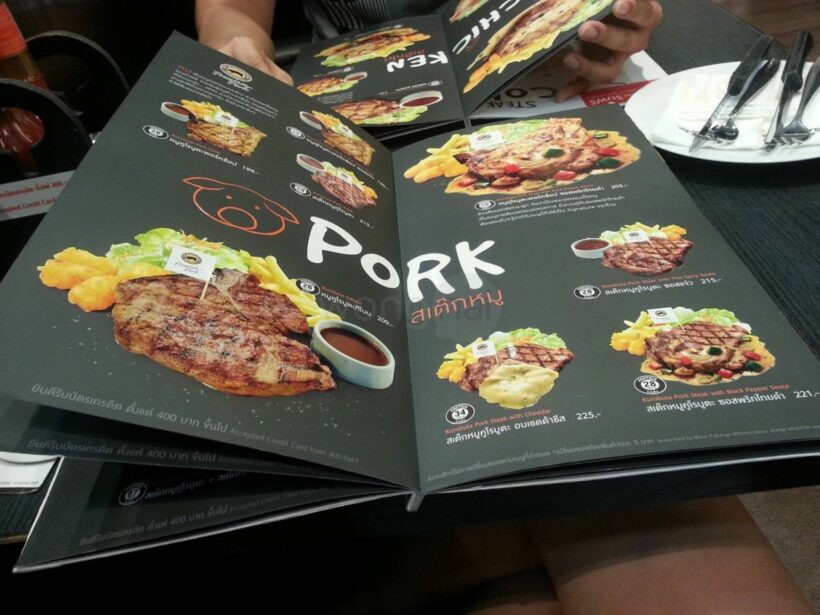 Keep in contact with The Thaiger by following our
Facebook page
.