Phuket Gardening – Thriving in stormy weather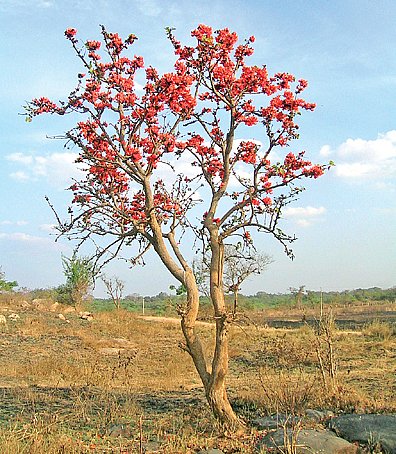 PHUKET: Recently I enjoyed a visit to a Phuket spa with a South African couple who had come to live on the island. They pointed out that while many of the flowering shrubs are the same as in Cape Town or Johannesburg, they seem to be much less colorful in Phuket.
There are reasons for this relative dearth of blooming. As we all know, the rainy season has been unnaturally prolonged; consequently, there has been much less sunshine than normal. The surplus of precipitation has encouraged plants to grow more leaves than is usually the case, partly as a way of avoiding sodden root systems by increasing transpiration, but also to delay flowering and fruiting until the ripening sun returns. Many tropical shrubs will not bloom unless they receive their due ration of sunlight.
But there is another reason which has nothing to do with climatic aberration. It resides in Phuket's tropical pattern of alternating hot, dry 'winters' with hot moist monsoons. The key word here is 'hot": the temperature here rarely drops below 25 degrees, and the nights are warm and humid. Plants used to Mediterranean, or even subtropical conditions will not readily tolerate year-round heat and humidity. They need a cool period when they can rest and recuperate.
Although the climate may hinder or prevent some trees from blooming in Phuket, Butea monosperma (thong-gwao in Thai) is perfectly at home and flourishes in both tropical and subtropical regions. It may be a bit large for the average garden, but as an Indian native – where it's heralded as a harbinger of spring – it has the great advantage of being both drought and salt-resistant.
A deciduous and leguminous tree, it's related to last week's choice, the Brownea. Usually growing in a less than orderly way with a somewhat crooked trunk, it atones for this asymmetry by producing flaming orange red flowers which are borne on leafless branches in dense, short spikes, usually clustered in panicles. They put on a truly spectacular show of blossoms.
The large individual, beak-shaped flowers betray a clear resemblance to other members of the pea or bean family – to which the Butea or 'flame of the forest' belongs. This fact helps to explain its other common name of 'parrot tree'. Predictably, its fruit are flattened, bean-like pods. The pinnate leaves, which consist of three leaflets, are large (10 to 20 cms) and leathery. They only appear after flowering.
Butea monosperma is a slow grower, so it won't take over your garden, and will tolerate some pruning. Although it's not easy to find here in garden centers, it's a great choice if you can track one down. If a friend has a tree, try propagating Butea from seed.
The Butea has a peculiar way of handling mosquitoes. The female, attracted by the color and smell, lays her eggs in the water that collects in the center of the flower. Yet, happily, the eggs never hatch.
Phuket gardening tip of the week
At last the rains seem to have relented – at least for time being. The garden is lush and green, but some plants definitely haven't enjoyed the deluge. Adenium, for example, are desert plants that enjoy dry conditions. For that reason they are an excellent choice for containers where, in theory, moisture levels can be managed.
Sadly, some of mine got too much water, and the result is root rot and spongy stems that suggest an imminent demise. In such rainy conditions, it is better not to hand-water at all, unless the plant is showing evident signs of distress.
Plumeria are also liable to fall foul of the over-moist conditions, as are Euphorbias and potted cacti.
On the other hand, plants that can't get too much water are thriving. Canna lilies, the ginger brigade, Sambucus (southern elder) and Heliconia are all reveling in the current soggy conditions.
Phuket Gardening is Phuket Gazette columnist Patrick Campbell's feature of all things flora.
If you have a garden that you would like featured on this page, please email Patrick by clicking here.
Keep checking our online Phuket Lifestyle pages for regular gardening features and tips.
— Patrick Campbell
Keep in contact with The Thaiger by following our
Facebook page
.
Tax on salt content being considered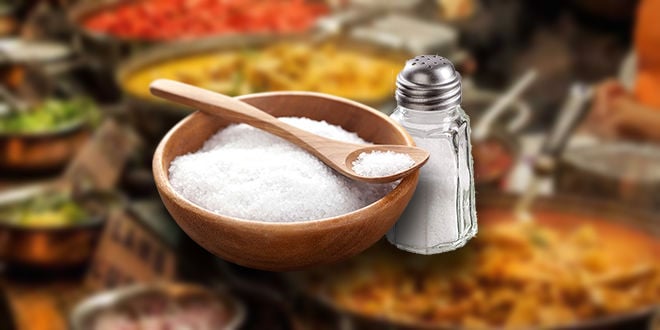 The Excise Department is considering imposing a tax on the salt content of food to encourage food producers to reduce the sodium content of snacks, instant noodles and seasoning cubes.
The director of the Office of Tax Planning said that the department is discussing a limit on the amount of sodium food can contain, in line with the standard set by the World Health Organization (WHO), which is 2,000 milligrams of salt per day.
In reality, Thai people consume an average of 1,000 milligrams per meal, making their daily intake well above WHO guidelines, according to the director.
He said any tax imposed would be at a level which would encourage food producers to reduce the sodium in their processed food without being punitive, adding that the proposal isn't intended to generate more tax revenue, but to help protect the health of consumers. Excessive sodium in the diet can lead to high blood pressure and kidney disease.
Fish sauce, soy sauce and salt would not be taxed.
SOURCE: thaipbsworld.com
Keep in contact with The Thaiger by following our
Facebook page
.
Water shortage warnings in 22 provinces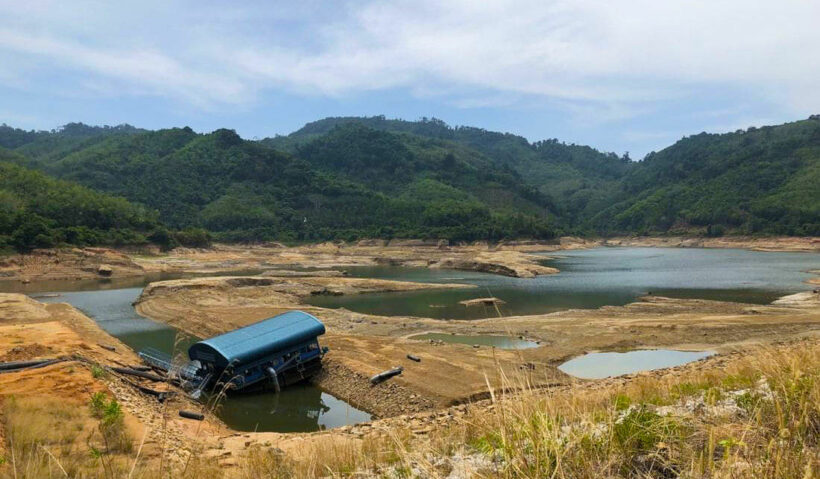 People living in 22 Thai provinces are being warned to prepare for shortages of drinking water during the upcoming dry season, due to start on November 1st.
The warning was issued by the National Water Resources Office, citing low levels in reservoirs, which are the main sources for tap water production waterworks in 22 provinces.
Areas at risk identified by the office are in northern, north-eastern, eastern and southern provinces.
Measures have been adopted by agencies charged with dealing with water shortages. including dredging water channels to allow greater volumes of water to flow into reservoirs, drilling underground wells, enlarging storage ponds and the purchase of water to supply to those in urgent need.
The Royal Irrigation Department has announced that people should use water sparingly.
There are currently about 6 billion cubic metres of usable water in reservoirs in the affected provinces, with 5 billion cubic metres reserved for consumption and ecological preservation, leaving only 1 billion cubic metres for use in agriculture.
This means farmers in the Chao Phraya river basin may not be able to grow a second crop of rice this year.
SOURCE: thaipbsworld.com
Keep in contact with The Thaiger by following our
Facebook page
.
Green Day heading back to BKK in 2020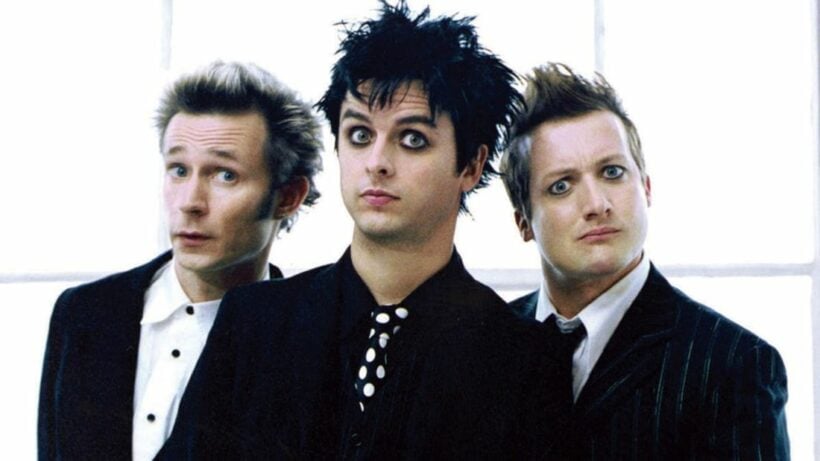 Green Day, five-time Grammy Award winners, are embarking on a global tour in 2020, including a stop-over in Bangkok during March. The rock 'n' roll Hall of Fame inductees will perform a series of concerts throughout Europe, UK, North America and Asia.
"Green Day Live in Bangkok" takes place on March 11, 2020 at Impact Arena, Muang Thong Thani. But it's not their first time. Green Day sold out concerts in their last Thai live gigs in 1996 and 2010.
Formed in 1986 in Berkeley, California, Green Day is one of the world's best-selling bands of all time, with more than 70 million records sold worldwide and 10 billion cumulative online streams of their music and performances. Their 1994 breakout album "Dookie" is widely credited with popularising and reviving mainstream interest in punk rock, catapulting a career-long run of No 1 hit singles.
In 2004, Green Day released the rock opera "American Idiot", selling more than 7 million copies in the US alone and taking home the Grammy Award for Best Rock Album. In 2010, a stage adaptation of "American Idiot" debuted on Broadway to critical and commercial acclaim. Entertainment Weekly called Green Day, "The most influential band of their generation," while Rolling Stone said, "Green Day have inspired more young bands to start than any act this side of KISS, and that doesn't seem to be changing."
Green Day Live in Bangkok 2020 is on March 11, 2020 at Impact Arena, Muang Thong Thani.
Ticket prices start at 2,000 baht and tickets go on sale on November 2 at all ThaiTicketMajor outlets via www.livenation.co.th or www.thaiticketmajor.com or call: 02 262 3838 for more information.
SOURCE: The Nation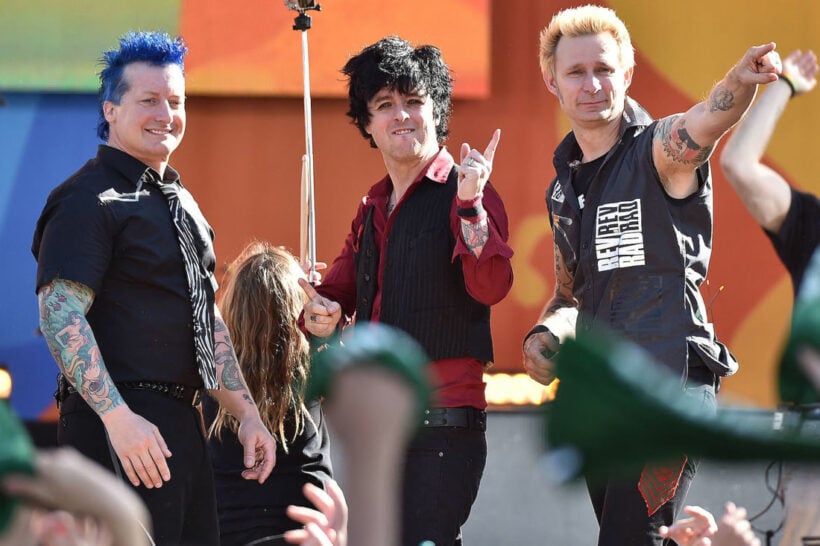 Keep in contact with The Thaiger by following our
Facebook page
.