Phuket Gardening – Keeping the flies at bay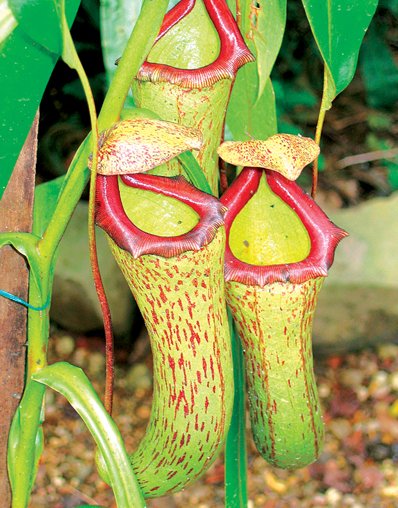 PHUKET: As gardeners, we are all susceptible to mosquito bites every morning and evening in Phuket. Unfortunately, there are few entirely effective natural repellents against the dreaded mosquito bite of Aedes aegyptiae, the mosquito that can spread dengue fever and other maladies.
DEET, the chemical ingredient in most sprays, certainly is effective. A high intake of garlic may also help.
As for plant remedies, opinions vary. But most readers will agree that the following plants stave off insects: lemongrass, thyme, peppermint and pennyroyal, basil, rosemary and cinnamon.
Borders of Geranium, African marigold or Lantana may also discourage the critters.
If you want to try something really different, try the pitcher plant. It drowns insects such as mosquitoes in its cupped flowers, then slowly dissolves and ingests them.
Some authorities believe that lavender flowers, with their intense fragrance, are effective mosquito repellents. After all, mosquitoes have an incredibly sensitive sense of smell and Lavender has an intense fragrance.
Lavender is quintessentially a Mediterranean shrub. But the question is: "Will it survive in Phuket?". In a recent email, Joseph Survetnick asked: "I wish to plant Lavender. Where would you recommend purchasing the plants and soil? Are potted plants available? What instructions can you provide for growing this plant here in Phuket?
In Thailand, it's successfully cultivated near Chiang Mai but I've never come across it in any of the local plant nurseries.
Searching the internet for 'Asian lavender' will result in numerous hits for bistros and bars – but none on the Lavender plant itself. Yet its range includes southern India and southwest Asia, so some varieties should be able to survive here.
In my Andalusian garden in southern Spain, Lavender was a real star – it grew into a thick, fragrant hedge. It flourished there as Lavender loves dry, gravelly conditions and dislikes wet, organic soil. In fact, soil that is consistently moist and rich in humus will likely produce root rot.
If you can find some potted plants, look for the stoechas varieties, sometimes known as Spanish, Mexican or French Lavender. These varieties are better at withstanding remorseless sunshine than Angustifolia, or English lavender.
Angustifolia, has longer, bluish or lavender spikes which tend to flower at the same time. In both species, the flowers rise well above attractive, narrow leaves. The tiny leaves are sometimes toothed, and can vary from the traditional blue-gray to bright green. In maturity, it forms a dense and distinctive bush.
If you cannot find Lavender plants on the island, consider growing it from seed. Lavender can be grown this way, in theory, but it's not easy. Germinating seeds need almost no water, and a sandy potting mix. Surprisingly, there is no guarantee that seedlings will be the same as the parent. Propagation and maturation is slow – it may take up to three years before you have a well established Lavender border. But it's well worth the effort.
Lavender has other useful features as well. For example, lavender oil has proven to have antiseptic and anti-inflammatory powers, so it can be used to treat insect bites. It is also grown commercially for the perfume industry in southern France – there are huge fields of Lavender in Provence.
Phuket gardening tip of the week
A microclimate can be created by many factors: rainfall patterns certainly, but also by humidity, evaporation, wind, and temperature. The affected area is, of course, small – such as a park, a valley, or even a section of your garden.
Your garden may have different soil types, and variations in the density of its shrubs or shaded areas. Areas under large trees are not only shadier, but also drier on account of the water taken up by thirsty tree roots. Walls and paved areas absorb heat and re-radiate the heat at night, thus elevating nighttime temperatures.
Sandy and shallow areas lose moisture more rapidly, so think about planting desert dwellers. Carpets of low-growing spiderwort or Wedelia help increase water vapor through transpiration and can insulate the ground beneath.
Phuket Gardening is Phuket Gazette columnist Patrick Campbell's feature of all things flora.
If you have a garden that you would like featured on this page, please email Patrick by clicking here.
Keep checking our online Phuket Lifestyle pages for regular gardening features and tips.
— Patrick Campbell
How many tourists visit the real Thailand?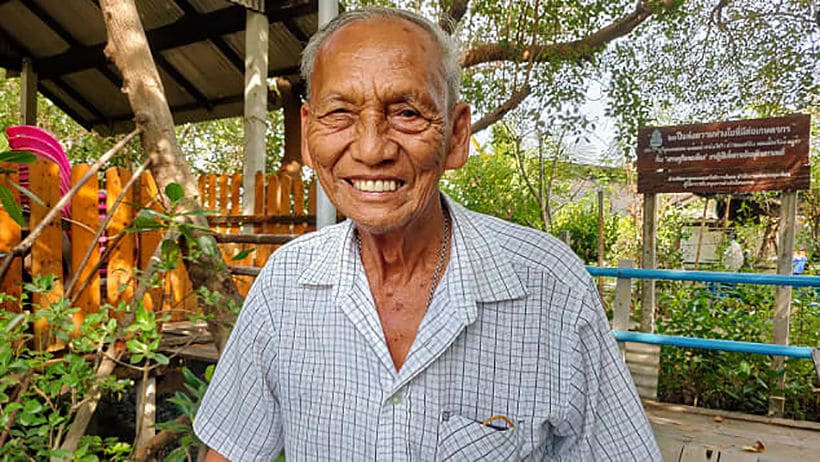 PHOTO: Sarah Lazarus – CNN
Thailand is best known for its beaches, astonishing street food, markets and diverse south-east Asian culture. But how many people get out of the cities and tourist traps and get to experience the real Thailand? How many expats, living in Thailand, even get to experience the real Thailand?
Thailand is the fourth most popular holiday destination in the world and the country received a record 38.3 million tourists in 2018 and collected $62 billion in tourism revenue.
Chan Kaithong lives in Bangkok's largest slum. Near the city's port, but just a stone's throw from luxury shopping malls and hotels, the Khlong Toei district is home to 100,000 people.
But the attraction of the well-trodden tourist hot spots often hides the real Thailand experience for tourists to the Land of Smiles. In 2012 Somsak Boonsam established Local Alike, a company which promotes "community-based tourism." Via its online platform, Local Alike offers tourists the chance to leave the resorts and visit over 100 communities, from hill tribes to fishing villages.
Tourists, who visit for the day to relax, enjoy a seafood lunch and try their hand at shellfish farming, have no problem catching the cockles, which swim free in the water, but the prawns are another matter!
His aim was to address the situation by funneling tourism dollars "to the people who need it most," while giving tourists the chance to "have new experiences and make personal connections with local people."
CNN set out to visit three Local Alike community guides to hear their stories…
Read about their experiences HERE.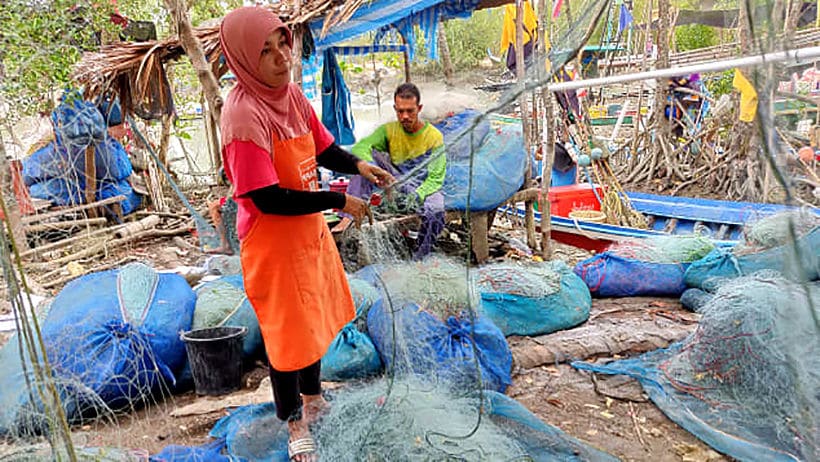 Nattaporn needs you help – nine year old Thai amputee wants a prosthetic leg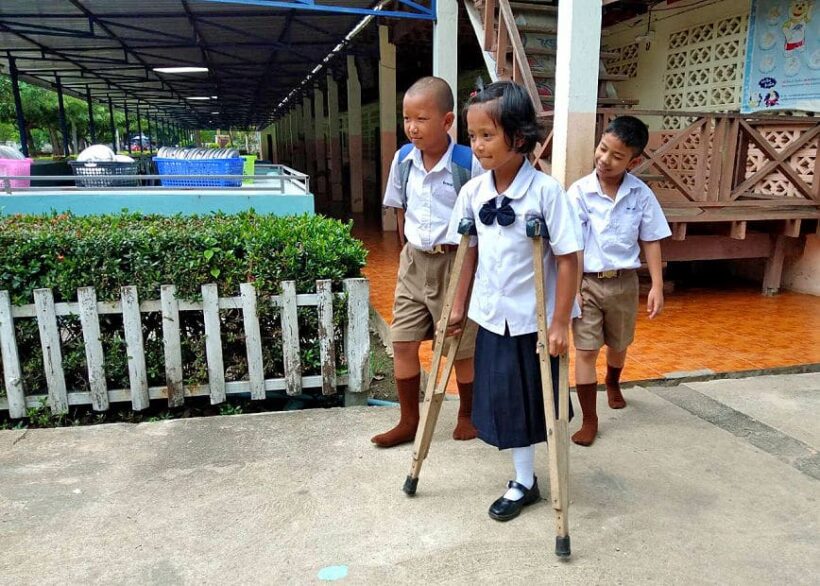 The mother of a young amputee in Phichit, who lost her left leg two years ago because of cancer, is asking for help to get her daughter a prosthetic leg for better mobility.
The mother, Plubpueng Butrnoi, says doctors had to amputate the left leg of her 9 year old daughter Nattaporn two years ago to save her life. Phichit is in central Thailand.
After Nattaporn fell and broke her left leg, doctors diagnosed bone cancer and recommended the amputation as a precaution to help prevent a future reoccurrence of the cancer.
The mother says her daughter made her own decision to amputate, did not give up, and has ever since tried to live her life normally. The family lives in Tambon Ban Noi in Phichit's Pho Thale district, and the girl is now studying in the fourth grade of Ban Noi School.
Pranee Puengchai, one of the girl's teachers, says the girl is a good student and has remained active despite the amputation. The mother says the girl must see doctors regularly and needs a new crutch.
Since the family is poor, the mother says she would welcome assistance for the medical expenses, a new crutch and perhaps a prosthetic leg for the girl.
The mother's phone number is 06 5010 1825.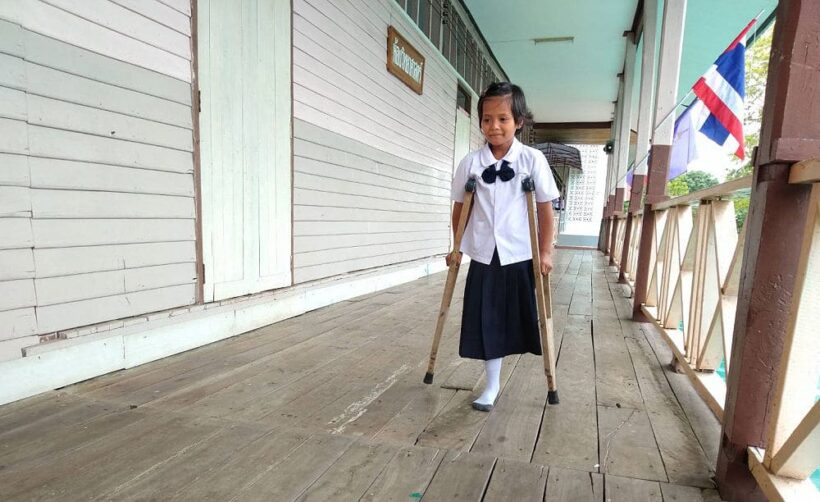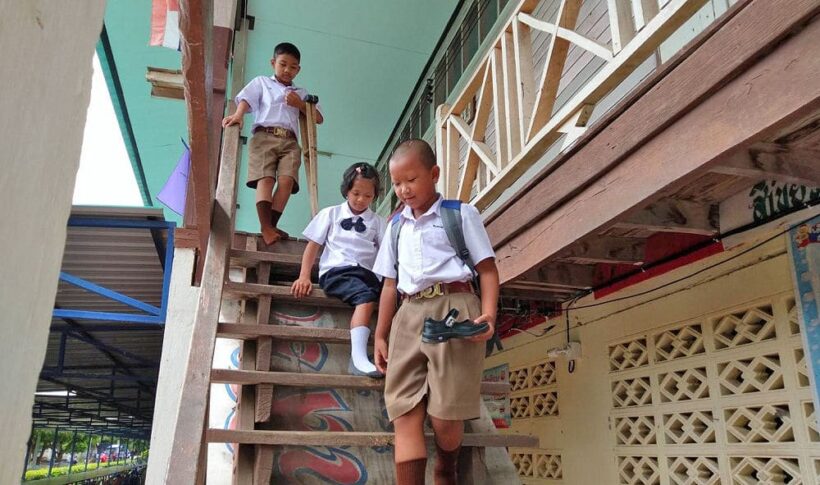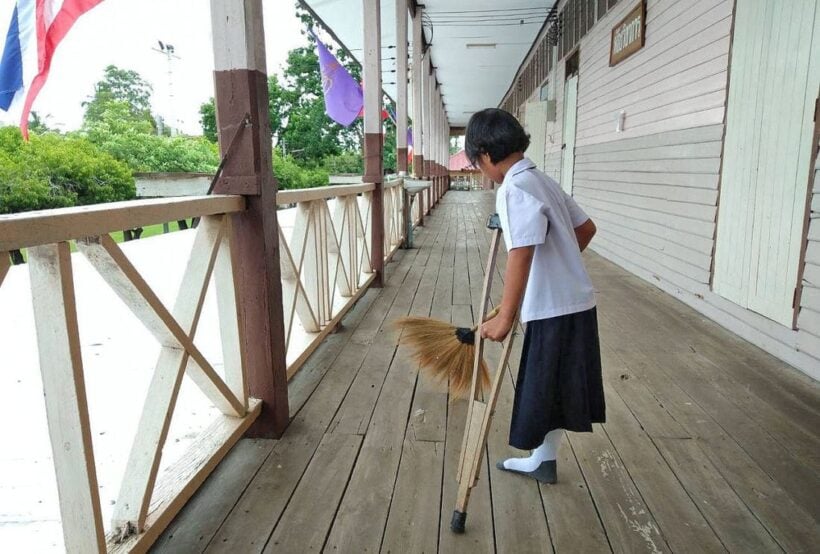 And the winner of Miss Mom Phuket 2019 is…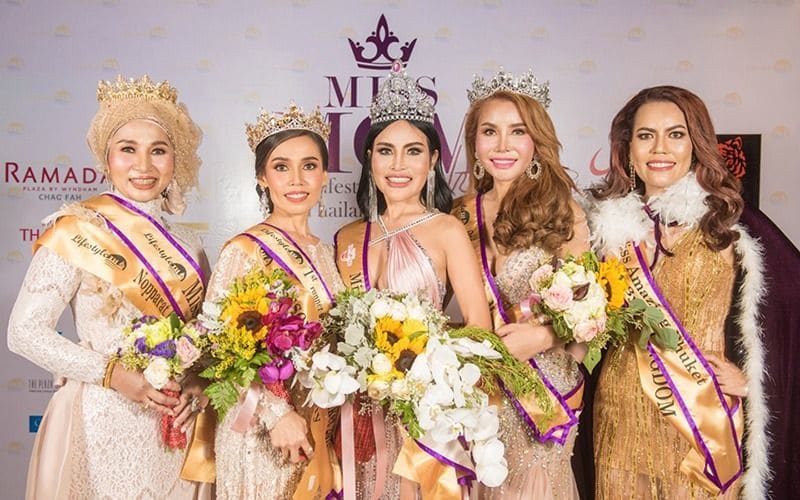 The annual beauty pageant run by Lifestyle in Thailand, Miss Mom Phuket 2019, officially celebrated its winner this year – K. Sangjan Modnok, the owner of Royal Thai Villas, who also won Miss Angel Lifestyle by the Tourism Authority of Thailand (TAT).

The first runner-up title was bestowed upon K. Sakunya Suthaharuetai and the second runner-up went to K. Arista Chakchai, the owner of Baan Ping Yang. Two other distinctions were also given that evening. The first one, Miss Amazing Phuket, went to K. Chadarat Taodaeng, from Tiger Kingdom, and the second one, Miss Lifestyle in Thailand, also known as Miss Popular Vote, went to K. Nopparat Jommuang, the owner of Nopparat Elephant Trekking Camp in Kathu.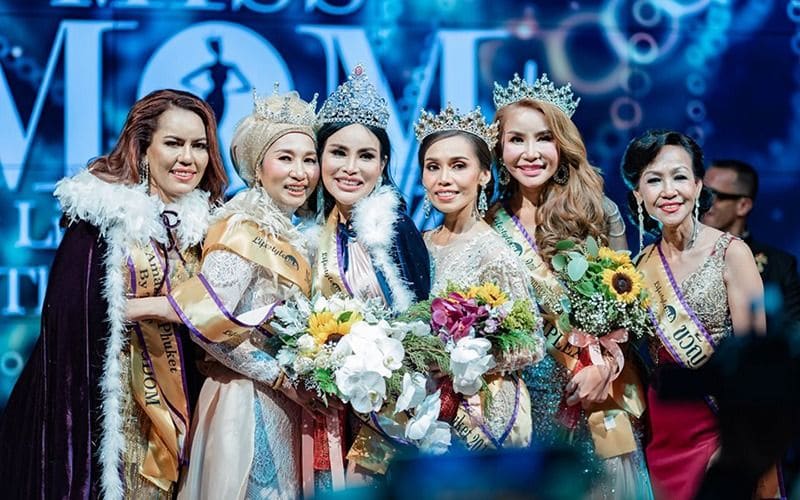 The competition was held in the evening of June 15, 2019 at the Ramada Plaza Chaofa Phuket hotel and was chaired by K. Anchalee Wanich Thepabutr, the President of Woman Development Committee, who gave a speech at the opening of the event.
Miss Mom Phuket 2019 was attended by 17 beautiful, talented and successful mothers, aged 40 or more. This beauty pageant started in 2016 with the original name "Miss Grand Mom", and aimed to recognise the beauty and savvy expertise of leading business women in Phuket and the neighboring provinces, tightening up relationships in the process while allowing them to show their potential and to join charity activities together.
The revenue from the contest, minus the incurred expenses, will be donated to charities across Phuket and the nearby provinces.
STORY BY: Phuketify