Phuket Dog Whisperer: Canine separation anxiety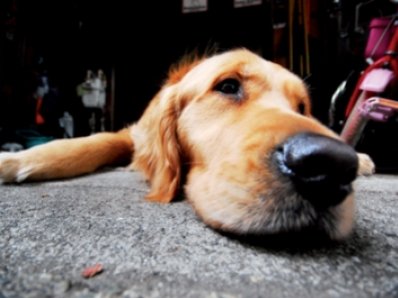 PHUKET: In part one of our look at Canine Separation Anxiety we identified some of the many reasons and symptoms for its onset, so here in part two, we'll look at various ways of treating it.
However, it's important to note that you should always consult a canine behaviorist first so that problem behavior can be correctly identified prior to implementing a modification program. There's no point trying to modify separation anxiety if that's not really the issue.
Now separation anxiety, can be tricky and in truth, can be annoying. To add insult to injury, many owners want to yell at or punish their dog for the excessive vocalization, or other behavior associated with the anxiety, but this can make the problem worse by increasing the dog's need for social contact developing what's called Learned Helplessness.
Feeling nervous? Okay, here's the science bit: The nervous system is responsible for behavior and is divided into two sections: the central nervous system (brain and spinal cord) and the peripheral nervous system (nerves and some sensory organs). The nervous system works closely with the endocrine system, which is responsible for chemical coordination in the body.
The nervous system conveys information from one place to another by neurons or nerve cells. Chemical secretions called neurotransmitters travel from one cell to another. They contain and convey information. Some of the more important neurotransmitters are dopamine, norepinephrine and serotonin. Got that?
Dopamine is involved in motor coordination and reaction time. A deficiency can cause inability to learn, irritability, anxiety and a decline in endorphins (a dog's natural pain killer). Dopamine influences the brain's pleasure center and a decline in this neurotransmitter can result in a diminished positive feeling.
Norepinephrine is related to adrenaline. It is responsible for your dog's energy level. A depletion of this can cause your dog to shut down and display signs of lethargy and depression.
Serotonin regulates mood, pain and arousal levels. Low levels of serotonin can result in aggression, impaired learning, anxiety and obsessive behavior.
Now, when a dog becomes overstressed the nervous system releases norepinephrine and dopamine, which causes a suspension of the part of the brain responsible for learning and higher thought process, previous learning, impulse control and social inhibition. Previously learned coping mechanisms may become inaccessible which can provoke species-typical coping mechanisms (chewing, digging, urinating/defecating, vocalizing).
Addressing the problem
There are a number of ways to treat separation or isolation anxiety, and in many cases it's largely a combination of a number of them – but remember, all dogs are different so consult a canine behaviorist first.
Pharmacology:
A major contribution to the treatment of separation anxiety is a drug called clomicalm, which helps by increasing the serotonin levels in the brain which in turn decreases the level of fear, stress and anxiety experienced by the dog. But lots of people aren't keen on taking anti-depressants themselves, let alone giving it to their dogs.
Nutritional Intervention:
Stress puts greater nutritional demands on your dog so if your dog is not currently eating a high quality dog food then you could consider a change. Lower quality dog foods frequently contain a large quantity of corn which is also thought to decrease the level of serotonin in the brain (although I'm not a nutritionist, so don't quote me.)
Mental Stimulation:
Possibly the best way to help your dog, is to encourage active participation and focused enjoyment of something. You can increase mental stimulation in your dog by feeding part of his meal in a fun ball or hide portions of his meal around the house when you leave. One of the best ways to stimulate your dog mentally, is obedience training.
Physical Stimulation:
A tired dog is a well behaved dog. Exercise stimulates the production of serotonin and is a way for your dog to release all of his energy appropriately. When you start exercising your dog start out slow and increase the amount of time and the level of the exercise. You know your dog, so you'll know what's too much and what's not enough, but it is a good idea to have your dog examined by a veterinarian first to make sure there are no issues that may have an impact on your exercise program such as obesity, arthritis, hip dysplasia, etc.
Second Dog Syndrome:
Dogs are social animals and are generally happiest when in the presence of other dogs. Many people believe that getting another dog will treat the current dog's anxiety, but that often backfires and can actually increase the stress on your current dog. In many separation anxiety cases, the dog has developed a hyper-attachment to humans, so another dog makes no difference.
Scent Item:
Providing your dog with a soft item that smells like the attachment object or person can sometimes help in minor cases. The best way to accomplish this is by wearing a t-shirt to bed and leaving it with your dog in the morning when you leave.
Here one minute, gone the next:
For the first 15-20 minutes after you arrive home or before you leave completely ignore your dog. This means no eye contact, no speaking, and no fast, noisy activity. The goal is to reduce the contrast between your presence and absence. If there is damage or mess in the house, ignore the dog and simply go about cleaning up. Do not punish your dog!
Remember, this is not your dog's fault and he is not acting this way to get back at you for leaving him. Treatment for Separation or Isolation Anxiety takes time, patience and lots of work but you can make a difference.
For more information on Canine Separation Anxiety, or to inquire about training classes contact the Thailand Canine Academy on T: 089 588 4050, E: mailto:canineworld@me.comor check out W: tk9a.com.
— Russell D Russell
Keep in contact with The Thaiger by following our
Facebook page
.
Tax on salt content being considered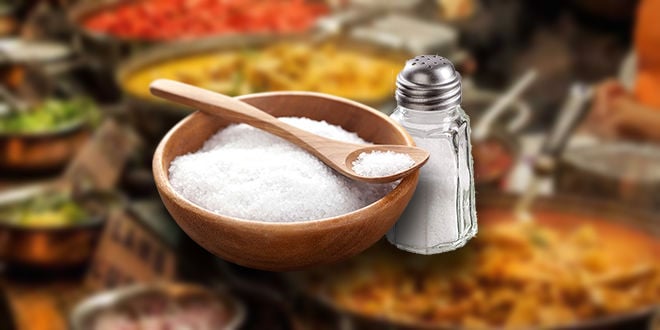 The Excise Department is considering imposing a tax on the salt content of food to encourage food producers to reduce the sodium content of snacks, instant noodles and seasoning cubes.
The director of the Office of Tax Planning said that the department is discussing a limit on the amount of sodium food can contain, in line with the standard set by the World Health Organization (WHO), which is 2,000 milligrams of salt per day.
In reality, Thai people consume an average of 1,000 milligrams per meal, making their daily intake well above WHO guidelines, according to the director.
He said any tax imposed would be at a level which would encourage food producers to reduce the sodium in their processed food without being punitive, adding that the proposal isn't intended to generate more tax revenue, but to help protect the health of consumers. Excessive sodium in the diet can lead to high blood pressure and kidney disease.
Fish sauce, soy sauce and salt would not be taxed.
SOURCE: thaipbsworld.com
Keep in contact with The Thaiger by following our
Facebook page
.
Water shortage warnings in 22 provinces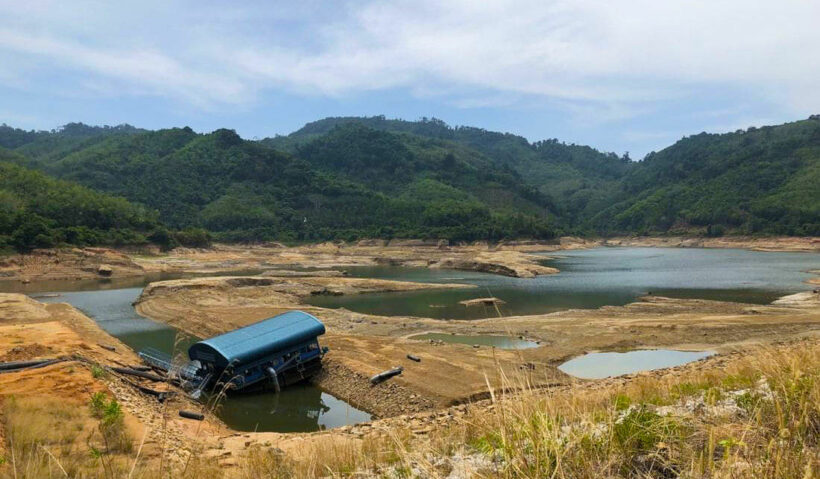 People living in 22 Thai provinces are being warned to prepare for shortages of drinking water during the upcoming dry season, due to start on November 1st.
The warning was issued by the National Water Resources Office, citing low levels in reservoirs, which are the main sources for tap water production waterworks in 22 provinces.
Areas at risk identified by the office are in northern, north-eastern, eastern and southern provinces.
Measures have been adopted by agencies charged with dealing with water shortages. including dredging water channels to allow greater volumes of water to flow into reservoirs, drilling underground wells, enlarging storage ponds and the purchase of water to supply to those in urgent need.
The Royal Irrigation Department has announced that people should use water sparingly.
There are currently about 6 billion cubic metres of usable water in reservoirs in the affected provinces, with 5 billion cubic metres reserved for consumption and ecological preservation, leaving only 1 billion cubic metres for use in agriculture.
This means farmers in the Chao Phraya river basin may not be able to grow a second crop of rice this year.
SOURCE: thaipbsworld.com
Keep in contact with The Thaiger by following our
Facebook page
.
Green Day heading back to BKK in 2020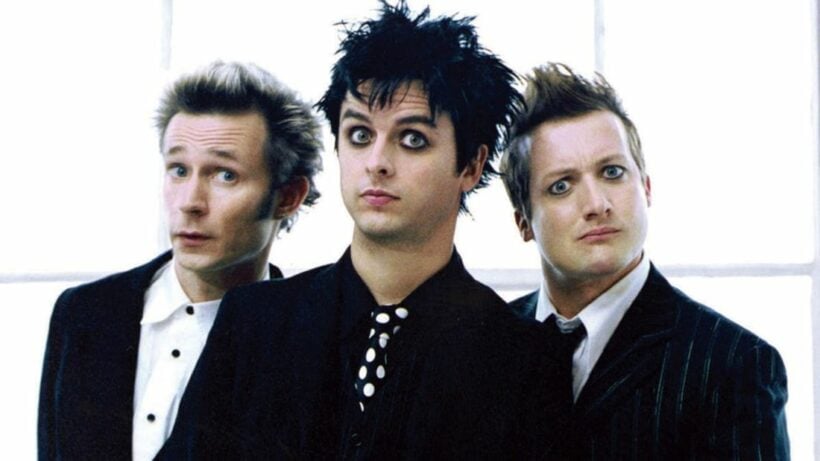 Green Day, five-time Grammy Award winners, are embarking on a global tour in 2020, including a stop-over in Bangkok during March. The rock 'n' roll Hall of Fame inductees will perform a series of concerts throughout Europe, UK, North America and Asia.
"Green Day Live in Bangkok" takes place on March 11, 2020 at Impact Arena, Muang Thong Thani. But it's not their first time. Green Day sold out concerts in their last Thai live gigs in 1996 and 2010.
Formed in 1986 in Berkeley, California, Green Day is one of the world's best-selling bands of all time, with more than 70 million records sold worldwide and 10 billion cumulative online streams of their music and performances. Their 1994 breakout album "Dookie" is widely credited with popularising and reviving mainstream interest in punk rock, catapulting a career-long run of No 1 hit singles.
In 2004, Green Day released the rock opera "American Idiot", selling more than 7 million copies in the US alone and taking home the Grammy Award for Best Rock Album. In 2010, a stage adaptation of "American Idiot" debuted on Broadway to critical and commercial acclaim. Entertainment Weekly called Green Day, "The most influential band of their generation," while Rolling Stone said, "Green Day have inspired more young bands to start than any act this side of KISS, and that doesn't seem to be changing."
Green Day Live in Bangkok 2020 is on March 11, 2020 at Impact Arena, Muang Thong Thani.
Ticket prices start at 2,000 baht and tickets go on sale on November 2 at all ThaiTicketMajor outlets via www.livenation.co.th or www.thaiticketmajor.com or call: 02 262 3838 for more information.
SOURCE: The Nation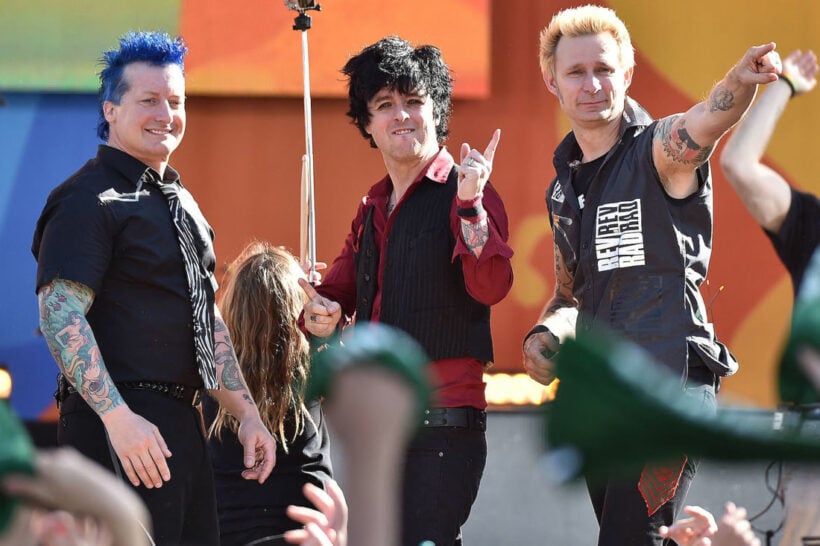 Keep in contact with The Thaiger by following our
Facebook page
.