Phuket dog hero wins top award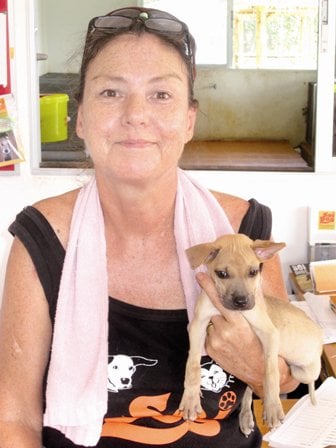 PHUKET: THE valiant efforts of Gill Dalley, co-founder of Phuket's Soi Dog Foundation (SDF), were recognized earlier this month when she was named the first Asia Pacific Canine Hero at The SPCA Canine Welfare Awards ceremony in Chengdu, China.
The award was established to recognize significant contributions for the betterment of canine welfare in Asia. Gill was singled out among organizations and representatives from 86 countries and awarded US$10,000 for her "tireless efforts in dog rescue, rehabilitation and adoption in Phuket," the SPCA says.
But Gill doesn't feel like a hero.
"I get embarrassed by these things because I'm just Gill, and I do what I do because I want to. I'm not one for shouting about it or blowing my own trumpet, though it is fantastic to receive," she says.
Gill, 52, and her husband John, 61, have spent the past eight years sterilizing more than 33,000 animals in Phuket and have built SDF into the largest animal welfare organization in Thailand, an effort that has required huge commitment, and sacrifice.
Holidays are not really an option for Gill, hobbies and projects have been shelved and even her mum thinks she's totally off her rocker and has run off to join a cult, Gill explains.
Gill lost both her legs to septicemia in 2004, which she contracted while rescuing a dog from a flooded water buffalo field.
The award ceremony acknowledged the hard work of Gill and SDF, and gave her a moment of reflection in the spotlight.
"I was very nervous…it surprised me because when they handed me the award I was a little emotional, which I didn't think I would be, but when everybody was clapping I felt proud for Soi Dog and all the members who help," she recalls.
But for Gill, the greatest reward is helping animals.
"I think I have seen everything possible that a human can do to an animal: petrol poured over them and set on fire, acid, machete attacks, jaws wired so they can't eat or drink and dogs that have been shot. We have even heard of a dog being raped repeatedly by a foreigner. I have seen a lot that man can do to an animal and it still upsets me," she says.
"Of course I have my good days and bad, but if you let yourself get too emotional then it becomes about you, but it's not about you, it's about the animals," she adds.
It's giving dogs a second chance that keeps Gill going.
She recounts the story of a dog called Pearl, who was brought to SDF recently after a violent attack where acid had been poured on it. The dog's flesh was burned off over a large part of its body, but with the help of SDF, the dog recovered and was re-homed in Denmark. The new owner sent photographs of Pearl and a letter to Gill recently.
"I cried when I saw the photos. It was beautiful. It's days like that keep you going and makes it all worthwhile because you have changed the life of an animal. In moments like that, we [SDF] are the richest people in the world," she says.
And that's not all the work gives her. Gill explains that instead of letting her disability get her down, it was getting back to SDF that motivated her to learn to walk with prosthetic legs.
"You can't turn back the clock. There was nobody to blame for what happened, it was just one of those things. I lost my legs, that's that and I worked very hard to walk again – it was the dogs that inspired me to do it."
When Gill finds time, she wants to set up a charity for disabled Thais, since prosthetics are not readily accessible to all here.
If these aren't the actions of a truly compassionate, selfless and heroic person, then it's hard to say what is, but Gill maintains she's no hero.
"I'm not a hero, I am just Gill doing what Gill wants to do."
— Alexandra Andersson
Keep in contact with The Thaiger by following our
Facebook page
.
Tax on salt content being considered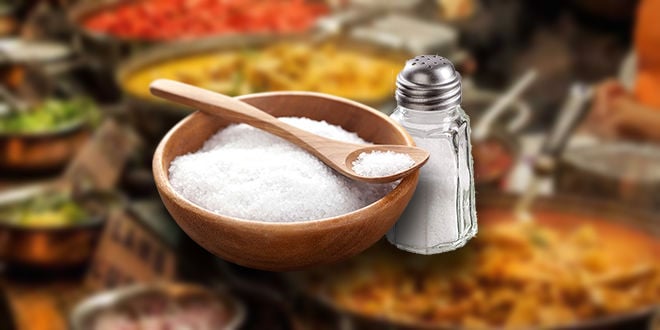 The Excise Department is considering imposing a tax on the salt content of food to encourage food producers to reduce the sodium content of snacks, instant noodles and seasoning cubes.
The director of the Office of Tax Planning said that the department is discussing a limit on the amount of sodium food can contain, in line with the standard set by the World Health Organization (WHO), which is 2,000 milligrams of salt per day.
In reality, Thai people consume an average of 1,000 milligrams per meal, making their daily intake well above WHO guidelines, according to the director.
He said any tax imposed would be at a level which would encourage food producers to reduce the sodium in their processed food without being punitive, adding that the proposal isn't intended to generate more tax revenue, but to help protect the health of consumers. Excessive sodium in the diet can lead to high blood pressure and kidney disease.
Fish sauce, soy sauce and salt would not be taxed.
SOURCE: thaipbsworld.com
Keep in contact with The Thaiger by following our
Facebook page
.
Water shortage warnings in 22 provinces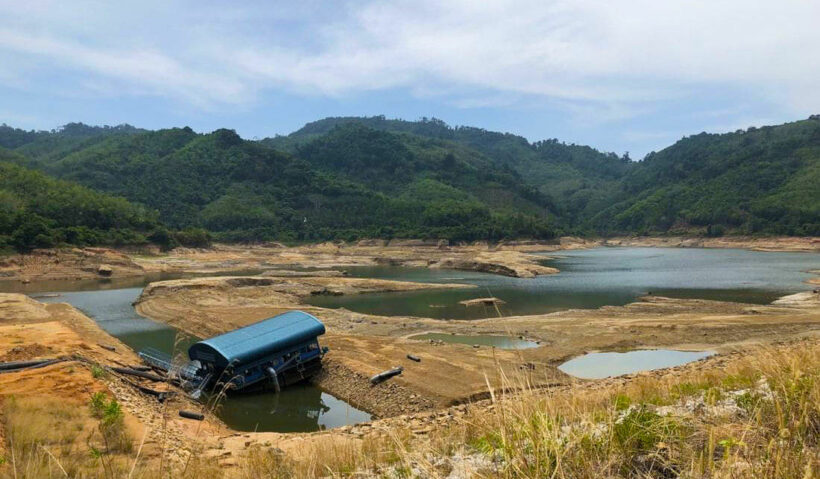 People living in 22 Thai provinces are being warned to prepare for shortages of drinking water during the upcoming dry season, due to start on November 1st.
The warning was issued by the National Water Resources Office, citing low levels in reservoirs, which are the main sources for tap water production waterworks in 22 provinces.
Areas at risk identified by the office are in northern, north-eastern, eastern and southern provinces.
Measures have been adopted by agencies charged with dealing with water shortages. including dredging water channels to allow greater volumes of water to flow into reservoirs, drilling underground wells, enlarging storage ponds and the purchase of water to supply to those in urgent need.
The Royal Irrigation Department has announced that people should use water sparingly.
There are currently about 6 billion cubic metres of usable water in reservoirs in the affected provinces, with 5 billion cubic metres reserved for consumption and ecological preservation, leaving only 1 billion cubic metres for use in agriculture.
This means farmers in the Chao Phraya river basin may not be able to grow a second crop of rice this year.
SOURCE: thaipbsworld.com
Keep in contact with The Thaiger by following our
Facebook page
.
Green Day heading back to BKK in 2020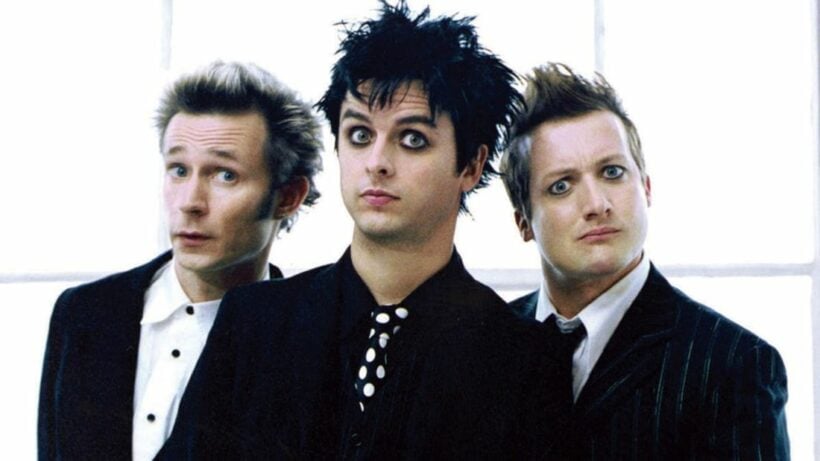 Green Day, five-time Grammy Award winners, are embarking on a global tour in 2020, including a stop-over in Bangkok during March. The rock 'n' roll Hall of Fame inductees will perform a series of concerts throughout Europe, UK, North America and Asia.
"Green Day Live in Bangkok" takes place on March 11, 2020 at Impact Arena, Muang Thong Thani. But it's not their first time. Green Day sold out concerts in their last Thai live gigs in 1996 and 2010.
Formed in 1986 in Berkeley, California, Green Day is one of the world's best-selling bands of all time, with more than 70 million records sold worldwide and 10 billion cumulative online streams of their music and performances. Their 1994 breakout album "Dookie" is widely credited with popularising and reviving mainstream interest in punk rock, catapulting a career-long run of No 1 hit singles.
In 2004, Green Day released the rock opera "American Idiot", selling more than 7 million copies in the US alone and taking home the Grammy Award for Best Rock Album. In 2010, a stage adaptation of "American Idiot" debuted on Broadway to critical and commercial acclaim. Entertainment Weekly called Green Day, "The most influential band of their generation," while Rolling Stone said, "Green Day have inspired more young bands to start than any act this side of KISS, and that doesn't seem to be changing."
Green Day Live in Bangkok 2020 is on March 11, 2020 at Impact Arena, Muang Thong Thani.
Ticket prices start at 2,000 baht and tickets go on sale on November 2 at all ThaiTicketMajor outlets via www.livenation.co.th or www.thaiticketmajor.com or call: 02 262 3838 for more information.
SOURCE: The Nation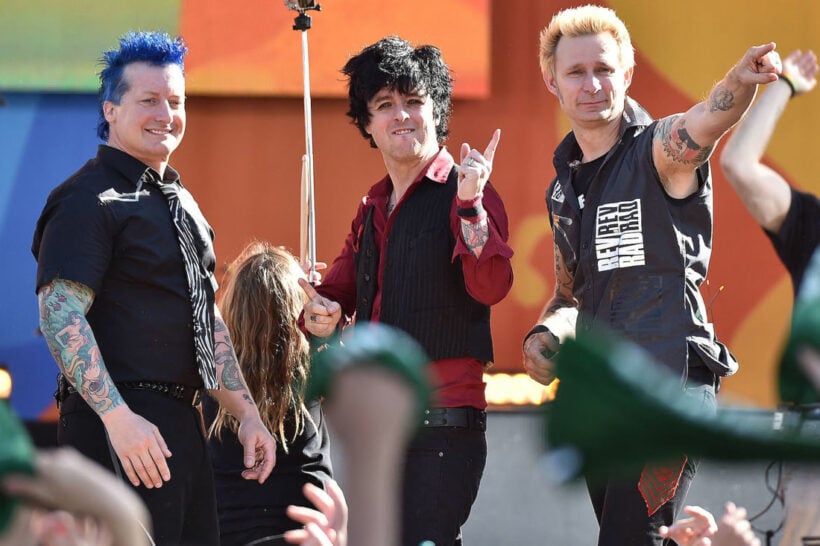 Keep in contact with The Thaiger by following our
Facebook page
.