Phuket Diving: The short tale of longtails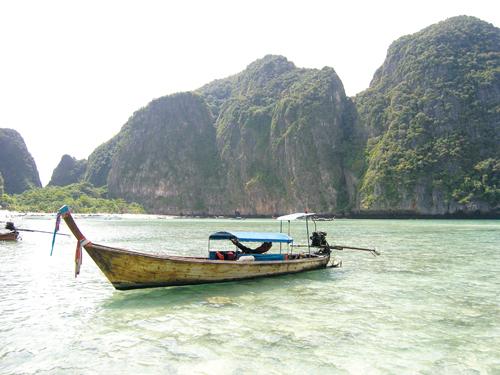 PHUKET: The roar of a well-oiled second-hand car motor destroys any hope of silence, despite there not being a road or traversable land for kilometers around us. Originating in and still dominating the waterways of Southeast Asia, longtail boats are the most unique way to reach a dive site from Phuket and other Andaman areas.
However, diving from a traditional Thai longtail boat is sadly overlooked by many holiday divers.
Falling into familiar patterns, we book trips on big boats heading out to the better known dive sites off Phuket, such as Anemone Reef, Shark Point, The King Cruiser or one of the Koh Rachas. Those with the money and desire for a more boutique experience charter smaller modern craft.
There is nothing wrong with getting to a dive site by either of these methods, and in many ways they are preferable. Most boats are comfortable, provide a healthy array of food and offer plenty of deck space for bronzing up between underwater explorations.
However, these boats are missing something unique, something that can in many ways create a dive experience that is nearly impossible to re-create outside of Southeast Asia.
With a foot on the tiller, our boatman swings the boat around the northern tip of Phi Phi Don, slicing through the calm water.
Sitting near the back, not far from the massive motor, it is impossible to talk.
Our wooden-hulled boat zips between the ancient uplifted coral reefs that were once part of the world's largest reef system, covering a great deal of central Thailand and stretching beyond the border of modern day China.
Well-worn through weathering and ocean erosion, what's left of the ancient system is now the classic karst towers of Krabi, most topped with little dangling toupees of dense green jungle.
In the boat, with our gear packed into the wooden bow, there is a buzz of excitement coming from the divers.
From our vantage point in the low lying craft – the wooden plank seat – we see the colorfully wrapped stemhead and salt water spray kicking up as the bow slaps into a small wave, and feel very much like we are part of a long-ago adventure.
No doubt the Moken and other Sea Gypsy populations who settled the Andaman waters hundreds of years ago were paddling similarly hulled crafts as they fished, traded and freedived off Phi Phi, Phuket and the rest of the coastline.
Unlike most dive trips, where the adventure doesn't begin until you splash in, ours is well underway.
The boat glides to a rocking stop not far from one of the limestone towers in Nui Bay. Masks pressed firmly against faces and regulators held in place, one by one members of the small dive team roll back off the wooden rail of the longtail and splash into the warm water.
A quick 'okay' sign to the boat boy and the team takes the plunge.
Although Barracuda and Shrimp Fish show up on the dive, as well as hundreds of mating Blue Dragon nudibranches – they are all icing on the cake.
— Isaac Stone Simonelli
Keep in contact with The Thaiger by following our
Facebook page
.
Tax on salt content being considered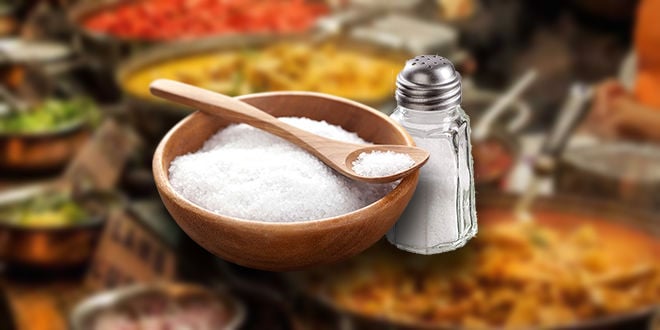 The Excise Department is considering imposing a tax on the salt content of food to encourage food producers to reduce the sodium content of snacks, instant noodles and seasoning cubes.
The director of the Office of Tax Planning said that the department is discussing a limit on the amount of sodium food can contain, in line with the standard set by the World Health Organization (WHO), which is 2,000 milligrams of salt per day.
In reality, Thai people consume an average of 1,000 milligrams per meal, making their daily intake well above WHO guidelines, according to the director.
He said any tax imposed would be at a level which would encourage food producers to reduce the sodium in their processed food without being punitive, adding that the proposal isn't intended to generate more tax revenue, but to help protect the health of consumers. Excessive sodium in the diet can lead to high blood pressure and kidney disease.
Fish sauce, soy sauce and salt would not be taxed.
SOURCE: thaipbsworld.com
Keep in contact with The Thaiger by following our
Facebook page
.
Water shortage warnings in 22 provinces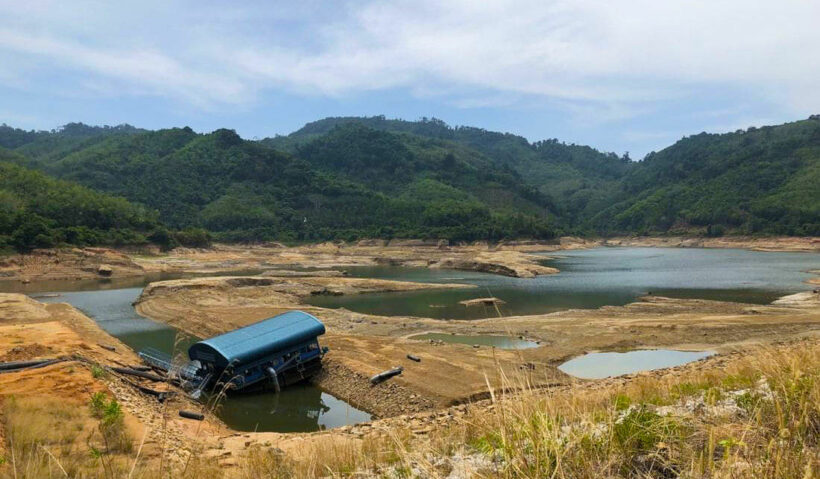 People living in 22 Thai provinces are being warned to prepare for shortages of drinking water during the upcoming dry season, due to start on November 1st.
The warning was issued by the National Water Resources Office, citing low levels in reservoirs, which are the main sources for tap water production waterworks in 22 provinces.
Areas at risk identified by the office are in northern, north-eastern, eastern and southern provinces.
Measures have been adopted by agencies charged with dealing with water shortages. including dredging water channels to allow greater volumes of water to flow into reservoirs, drilling underground wells, enlarging storage ponds and the purchase of water to supply to those in urgent need.
The Royal Irrigation Department has announced that people should use water sparingly.
There are currently about 6 billion cubic metres of usable water in reservoirs in the affected provinces, with 5 billion cubic metres reserved for consumption and ecological preservation, leaving only 1 billion cubic metres for use in agriculture.
This means farmers in the Chao Phraya river basin may not be able to grow a second crop of rice this year.
SOURCE: thaipbsworld.com
Keep in contact with The Thaiger by following our
Facebook page
.
Green Day heading back to BKK in 2020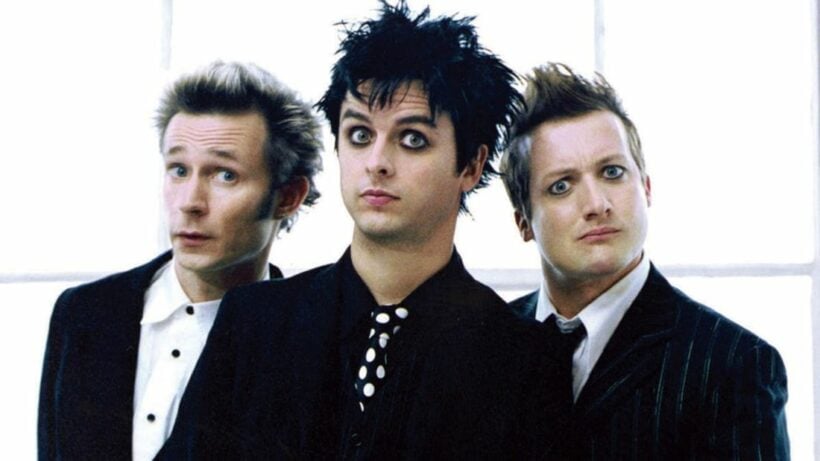 Green Day, five-time Grammy Award winners, are embarking on a global tour in 2020, including a stop-over in Bangkok during March. The rock 'n' roll Hall of Fame inductees will perform a series of concerts throughout Europe, UK, North America and Asia.
"Green Day Live in Bangkok" takes place on March 11, 2020 at Impact Arena, Muang Thong Thani. But it's not their first time. Green Day sold out concerts in their last Thai live gigs in 1996 and 2010.
Formed in 1986 in Berkeley, California, Green Day is one of the world's best-selling bands of all time, with more than 70 million records sold worldwide and 10 billion cumulative online streams of their music and performances. Their 1994 breakout album "Dookie" is widely credited with popularising and reviving mainstream interest in punk rock, catapulting a career-long run of No 1 hit singles.
In 2004, Green Day released the rock opera "American Idiot", selling more than 7 million copies in the US alone and taking home the Grammy Award for Best Rock Album. In 2010, a stage adaptation of "American Idiot" debuted on Broadway to critical and commercial acclaim. Entertainment Weekly called Green Day, "The most influential band of their generation," while Rolling Stone said, "Green Day have inspired more young bands to start than any act this side of KISS, and that doesn't seem to be changing."
Green Day Live in Bangkok 2020 is on March 11, 2020 at Impact Arena, Muang Thong Thani.
Ticket prices start at 2,000 baht and tickets go on sale on November 2 at all ThaiTicketMajor outlets via www.livenation.co.th or www.thaiticketmajor.com or call: 02 262 3838 for more information.
SOURCE: The Nation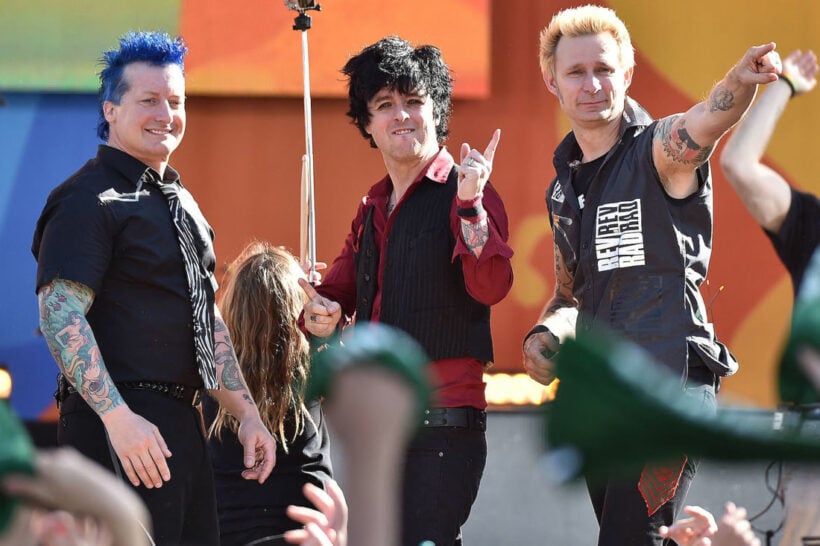 Keep in contact with The Thaiger by following our
Facebook page
.