Phuket Diving: The short tale of longtails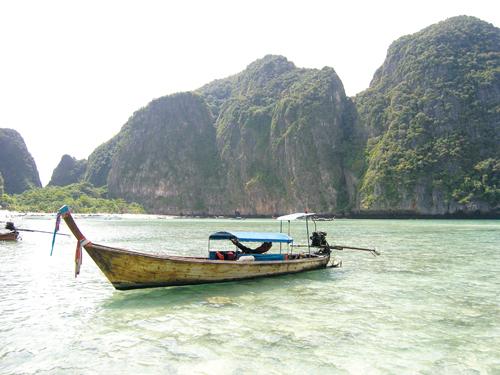 PHUKET: The roar of a well-oiled second-hand car motor destroys any hope of silence, despite there not being a road or traversable land for kilometers around us. Originating in and still dominating the waterways of Southeast Asia, longtail boats are the most unique way to reach a dive site from Phuket and other Andaman areas.
However, diving from a traditional Thai longtail boat is sadly overlooked by many holiday divers.
Falling into familiar patterns, we book trips on big boats heading out to the better known dive sites off Phuket, such as Anemone Reef, Shark Point, The King Cruiser or one of the Koh Rachas. Those with the money and desire for a more boutique experience charter smaller modern craft.
There is nothing wrong with getting to a dive site by either of these methods, and in many ways they are preferable. Most boats are comfortable, provide a healthy array of food and offer plenty of deck space for bronzing up between underwater explorations.
However, these boats are missing something unique, something that can in many ways create a dive experience that is nearly impossible to re-create outside of Southeast Asia.
With a foot on the tiller, our boatman swings the boat around the northern tip of Phi Phi Don, slicing through the calm water.
Sitting near the back, not far from the massive motor, it is impossible to talk.
Our wooden-hulled boat zips between the ancient uplifted coral reefs that were once part of the world's largest reef system, covering a great deal of central Thailand and stretching beyond the border of modern day China.
Well-worn through weathering and ocean erosion, what's left of the ancient system is now the classic karst towers of Krabi, most topped with little dangling toupees of dense green jungle.
In the boat, with our gear packed into the wooden bow, there is a buzz of excitement coming from the divers.
From our vantage point in the low lying craft – the wooden plank seat – we see the colorfully wrapped stemhead and salt water spray kicking up as the bow slaps into a small wave, and feel very much like we are part of a long-ago adventure.
No doubt the Moken and other Sea Gypsy populations who settled the Andaman waters hundreds of years ago were paddling similarly hulled crafts as they fished, traded and freedived off Phi Phi, Phuket and the rest of the coastline.
Unlike most dive trips, where the adventure doesn't begin until you splash in, ours is well underway.
The boat glides to a rocking stop not far from one of the limestone towers in Nui Bay. Masks pressed firmly against faces and regulators held in place, one by one members of the small dive team roll back off the wooden rail of the longtail and splash into the warm water.
A quick 'okay' sign to the boat boy and the team takes the plunge.
Although Barracuda and Shrimp Fish show up on the dive, as well as hundreds of mating Blue Dragon nudibranches – they are all icing on the cake.
— Isaac Stone Simonelli
Third runway for BKK Suvarnabhumi Airport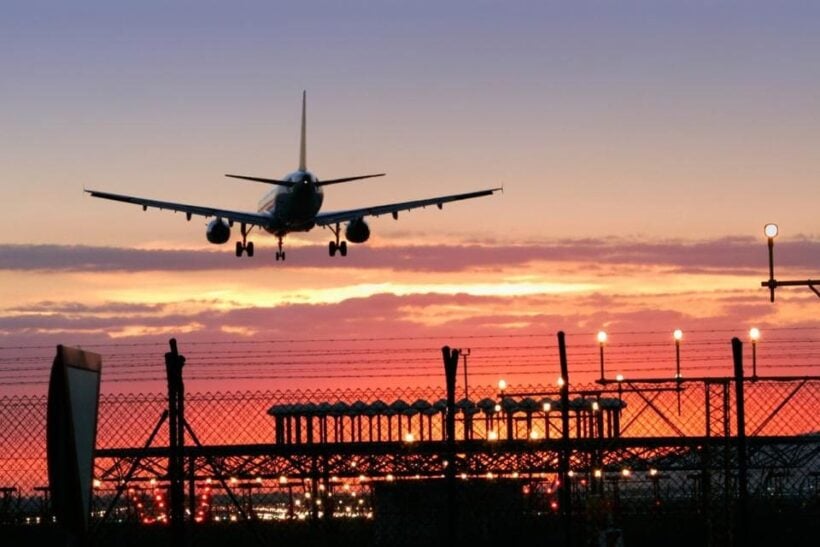 The Thai cabinet yesterday approved the construction of a third runway at Suvarnabhumi International Airport as part of the country's ambition to become the aviation hub of ASEAN.
The 21.7 billion baht project will increase the combined capacity of Suvarnabhumi international airport's runways to 94 arrivals and departures per hour from the current 64, said Lt-Gen Weerachon Sukonthapatipak, deputy government spokesman.
Suvarnabhumi Airport (aka. BKK) was opened in 2006 as Bangkok's second airport. Initially it replaced the tired Don Mueang Airport but Don Mueang was later revamped as a low-coast airport to service the growing traffic demands.
Meanwhile Suvarnabhumi Airport was, and still is, operating above its designed capacity. An earlier bid to build a third terminal has been mired in controversy and is currently shelved pending a new brief from Airports of Thailand with a new round of design bids called for in the future.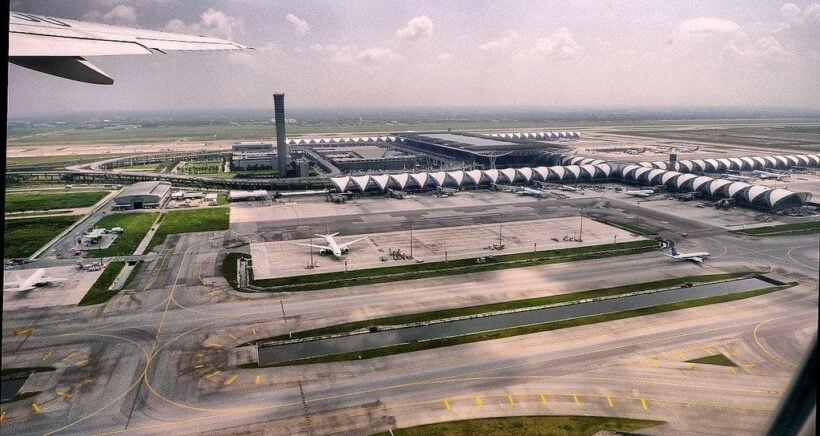 Patong's trash hero rewarded for collecting garbage in filthy canal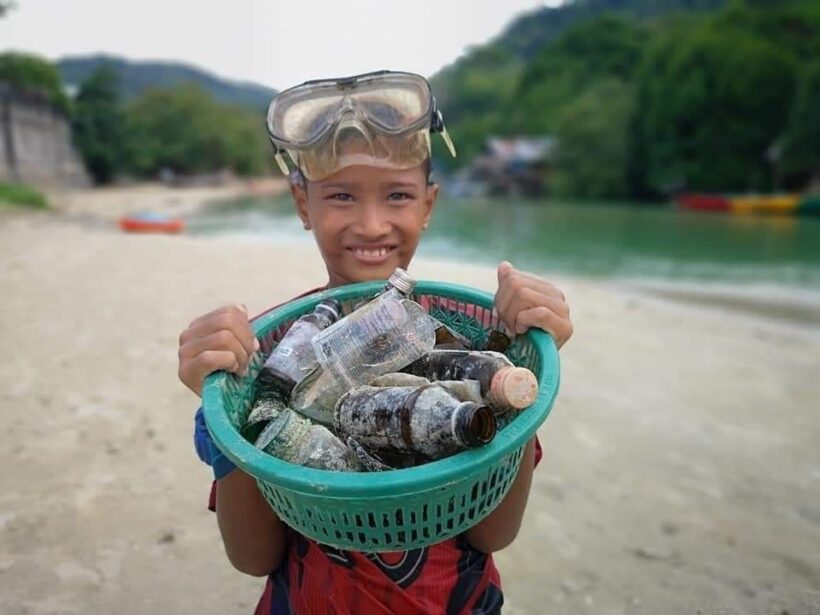 PHOTOS: Patong Police / Theeraphong Penmit / Newshawk Phuket
A Phuket boy has been rewarded after setting an excellent example for the rest of the Patong community.
8 year old Kosin Ta-ngam, who is studying at Sai Nam Yen School in Patong in Pratom Suksa Three, has been collecting garbage in the filthy Pak Bang Canal and along Patong Beach since the beginning of this year.
He lives with his grandmother and other relatives. His grandmother has been looking after Kosin since he was 10 months old.
A certificate, scholarship and life vest have been awarded to Kosin by the Patong Police Chief Col Anothai Jindamanee for displaying excellent citizen for the community as a youth volunteer and being an active part of keeping the city clean.
The Pak Bang Canal, running through the back of Patong into Patong Bay, has been a dark, dirty mess for decades. Many promises have been made to clean it up but it remains a disgraceful waterway flowing through Phuket's main tourist town.
The tiny eight year old seems to be able to achieve a lot more than the local municipality with all their money and machinery.
Kosin, you are the Thaiger hero for today and we salute you!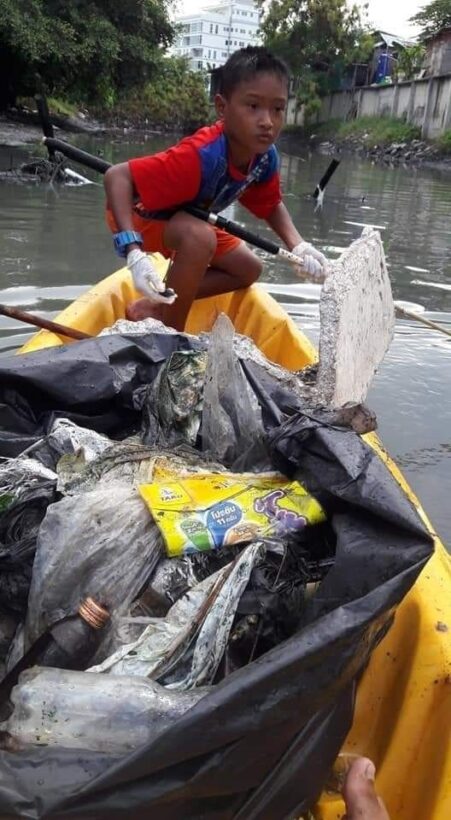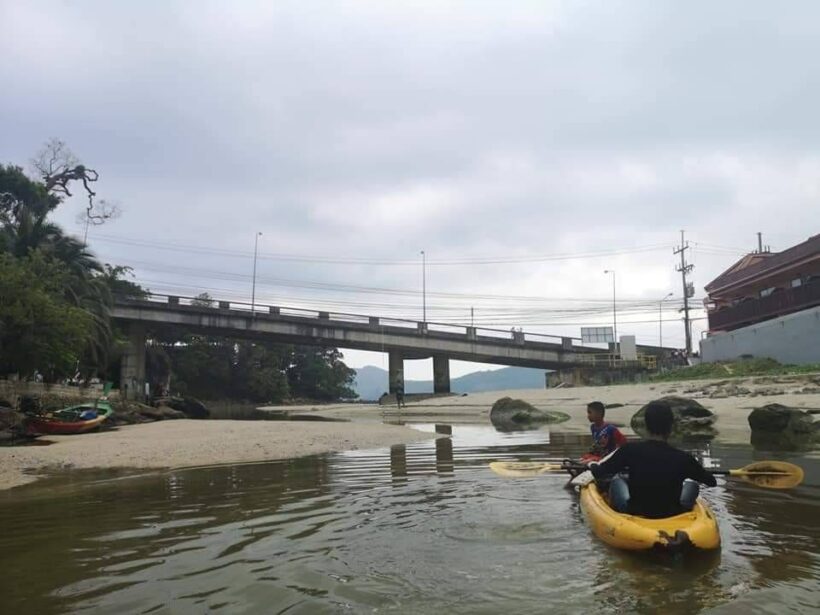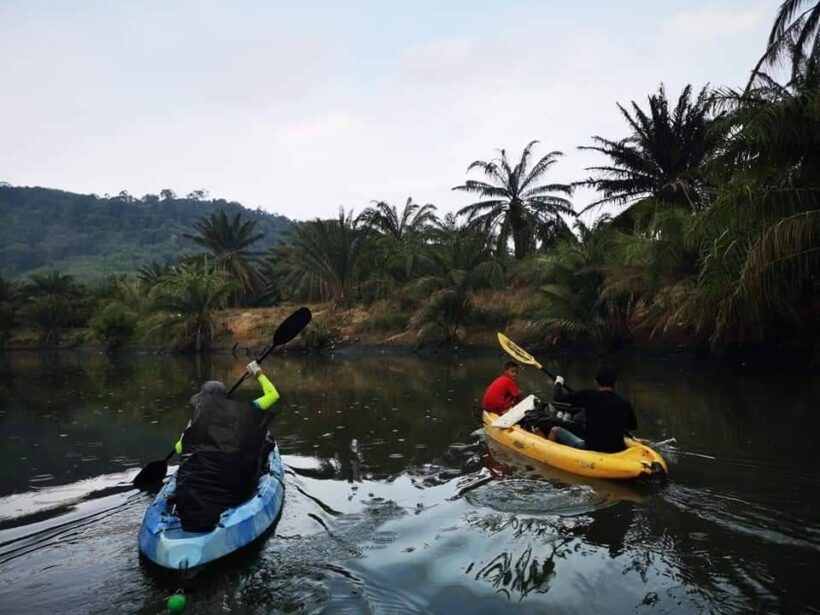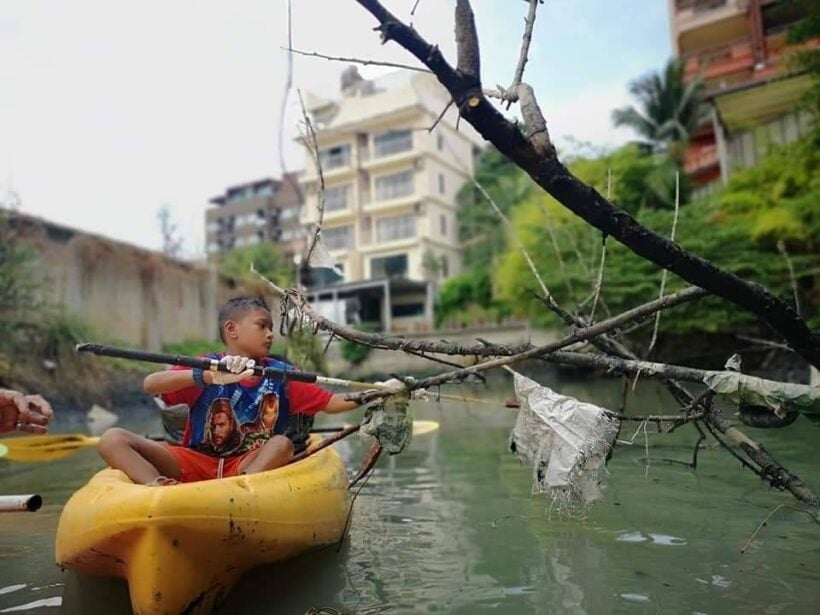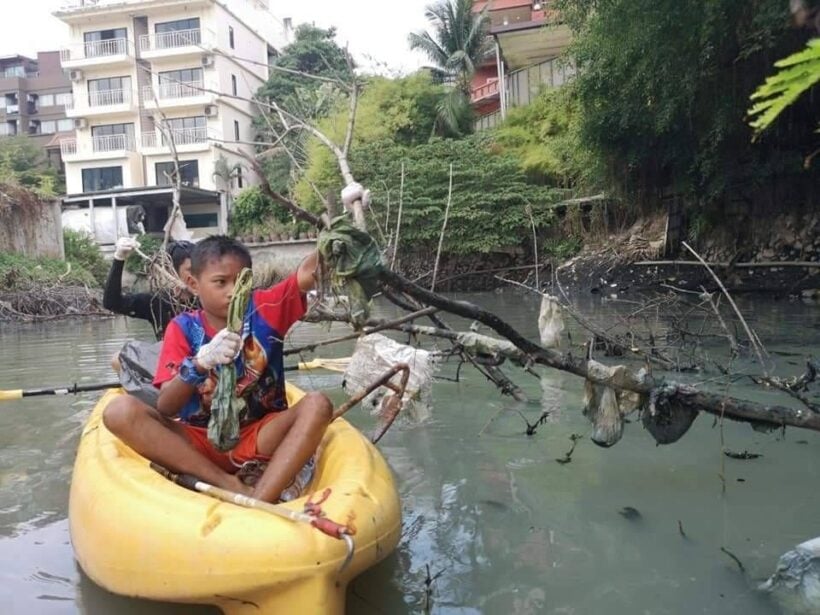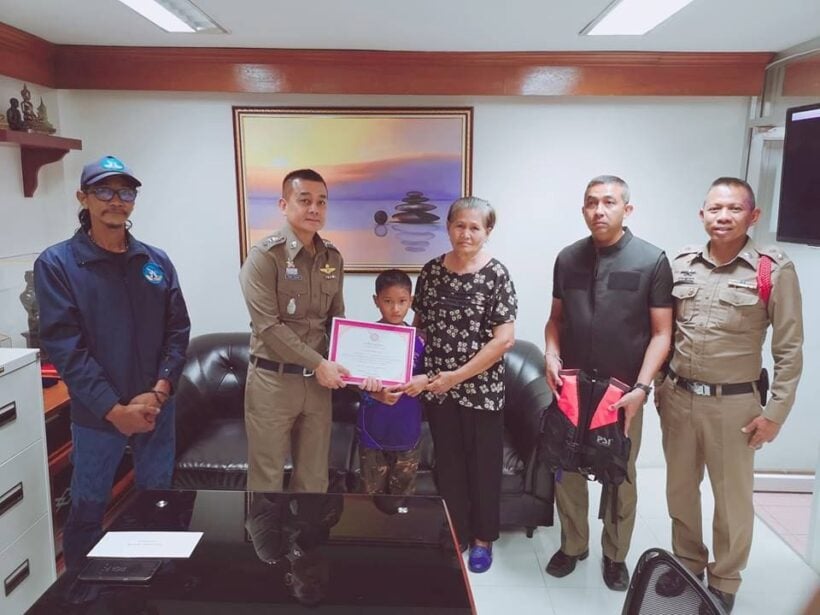 Mitsubishi testing their new regional jet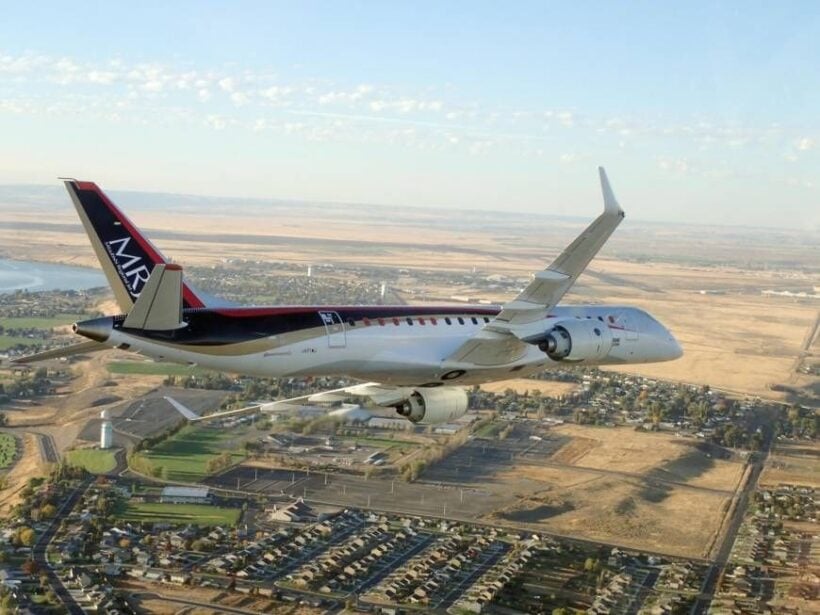 PHOTO: The Japan Times
Mitsubishi Heavy Industries' new 88-passenger Mitsubishi Regional Jet is testing the skies just as rivals Embraer and Bombardier are moving to sell off their manufacturing operations for jets with up to 160 seats to Boeing and Airbus.
At stake, particularly in the market for jets with fewer seats, is US$135 billion in sales in the two decades through 2037, according to industry group Japan Aircraft Development.
More cities in Asia and Europe are seeking to link up with each other and the Mitsubishi Regional Jet, the first airliner built in Japan since the 1960s, began certification flights last month in Moses Lake, Washington.
With fewer seats and smaller fuselages, regional jets are a different class of aircraft from larger narrow-body planes such as Boeing's 737 or Airbus's A320. The MRJ has a range of about 3,220 kilometres. The seating is 2+2 instead of 3+3 in a small Airbus or Boeing single-aisle jet.
After spending at least US$2 billion over more than a decade, the manufacturer is looking to get its jet certified and start deliveries to launch partner ANA Holdings.
Mitsubishi initially planned test flights in 2012 but blew past that deadline because of production difficulties. Now, the company, which makes ships, nuclear power plants and aerospace components, expects to have the plane ready for customers next year, a timetable that will test the company, said Mitsubishi Aircraft president Hisakazu Mizutani.
Mitsubishi Heavy is not the only Asian manufacturer betting that it can build aircraft cheaper and more efficiently. Commercial Aircraft of China (Comac) has a new regional jet in service, while Korea Aerospace Industries is studying whether to develop a 100-passenger aircraft.
"The aviation market in Asia is expected to grow further in the coming years and there will be demand for these aircraft," said analyst Lee Dong-heon at Daishin Securities in Seoul.
"The shift in the regional aviation segment we have seen over the last year or so has opened opportunities."
"The MRJ is fully capable of competing in the market."