'Deep Throat' porn star Harry Reems dies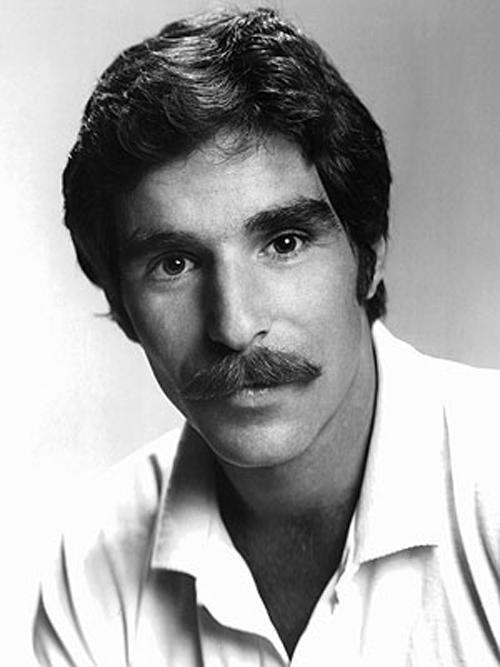 PHUKET MEDIA WATCH
– World news selected by Gazette editors for Phuket's international community
'Deep Throat' porn star Harry Reems dies at 65
Phuket Gazette / News Wires
PHUKET: Harry Reems, who earned just $100 to have sex with Linda Lovelace in the enormously successful 1972 hardcore pornography film "Deep Throat," died in Salt Lake City this week after a battle with cancer, his family said yesterday. He was 65 years old.
Reems died at around 2pm local time on Tuesday at the veterans' hospital in Salt Lake City, his long-time friend Don Schenk said. His health had been deteriorating in recent years due to peripheral neuropathy and emphysema, followed by a diagnosis of pancreatic cancer in the summer of 2012.
The actor rose to fame when he portrayed Dr. Young in the 1972 hardcore pornography film "Deep Throat," setting off legal controversies. In the movie, the physician discovers an unusual birth defect: Lovelace's clitoris is located in her throat, making her vastly prefer oral sex to intercourse.
The film is claimed to have grossed more than $600 million worldwide, making it the most successful pornographic movie of all time. The 62-minute film brought pornography to mainstream audiences, even though many theaters refused to show the film or were prevented from doing so by local officials.
Lovelace died in April 2002 after suffering massive trauma and internal injuries in a car crash in Denver, Colorado. She later claimed to have been forced into pornography by her husband Chuck Traynor, accusing him of beating her, rape, forced prostitution, and making private pornography with her. She later denounced porn and became a spokeswoman for the anti-pornography movement.
But despite "Deep Throat" being enormously successful, Reems revealed in an interview in 1976 that he was paid only $100 for his part. "I acted in a movie, 'Deep Throat', 1972, for a day, [and] was paid a minimal amount of money. One-hundred dollars," he said, responding to an interviewer's question.
The interview took place after Reems was convicted of obscenity for his part in the film and was facing up to five years in prison. The conviction was overturned on appeal after a number of celebrities came to his defense, but he remains the only American actor to have been tried under obscenity laws for taking part in a film.
"I think I was being used to set an example for other actors, other directors, people connected with the production angle end of a motion picture, to not experiment with sexuality as an avenue for creativity for fear of potential jail," Reems, whose real name was Herbert Streicher, said in the 1976 interview that was published by CBC News.
And while now famous for starring in the first adult film for mainstream audiences, Reems was not originally supposed to be in the film. He had been hired to handle the lighting on the set of "Deep Throat" but was asked by writer and director Gerard Damiano when the man hired to play the male star did not show up.
After the success of "Deep Throat," Reems went on to star in more than 80 other adult films, including "Angel's Revenge," "Backdoor Brides," "Club Ginger," "Devil in Miss Jones," "Talk Dirty to Me One More Time," and "Too Naughty to Say No." He left the porn industry in the mid-1980s.
"Eventually Harry became an active alcoholic," Schenk said on Wednesday. "Although he was clean and sober by the time I met him, he told me the lowest point in his life came when he was homeless, because of his addictions, and had to panhandle on Sunset Blvd. in Hollywood just to survive. There he was, a one-time famous actor, now on skid row."
As he tried to turn his life around he became a salesman for a time-share company, selling condos in Jamaica, before moving to Utah to become a Realtor. "In July 1989 he took his last drink, became sober, and hasn't had a drink since," Schenk said. He later found religion and helped others recover from alcohol addiction.
"A year or so after becoming sober, he had his first date with Jeannie, and he proposed marriage to her on their first date," Schenk explained. "She laughed, and told him if she was still dating him in a year, she might consider it. They eloped 4 months later, and have been totally devoted to each other for 22 years. He idolized her, and she him. It was the first marriage for each."
But his health deteriorated in recent years due to peripheral neuropathy and emphysema, forcing him to retire from real estate. He was then diagnosed with pancreatic cancer during a routine test in the summer of 2012 and went through months of chemo and radiation treatments.
Schenk said the former actor was hospitalized at the veterans' hospital in Salt Lake City on March 5 due to jaundice. "His liver was failing. Next his kidneys began to fail as his body started to shut down," he said. Reems slipped into a coma on Friday before he passed away on Tuesday afternoon.
"Harry went from living a bizarre lifestyle, through a 180 degree almost miraculous change to find a Higher Power he called God, and become a truly nice guy who cared for others, and helped a lot of people in Park City, Utah," his friend said. Reems had no children but is survived by his wife and a brother.
— Phuket Gazette Editors
Now you can study the success of K-pop band BTS – University of California, Berkeley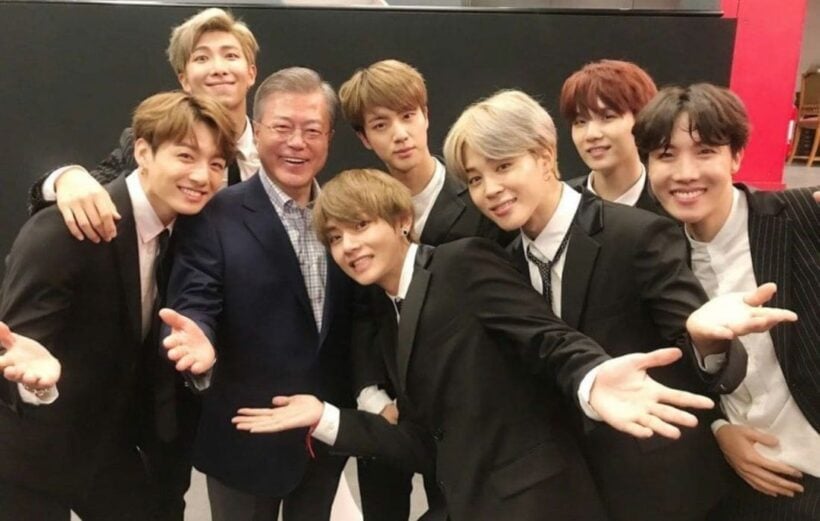 PHOTO: BTS members posing with South Korean President Moon Jae In
400 million views, 500 million, 600 million. Just scroll through the group's songbook on YouTube from the past five years and you will be watching music history in the making – a success built on a new pop genre, new 'music business' model and seven young South Koreans hell-bent on succeeding in the music world, beyond South Korea.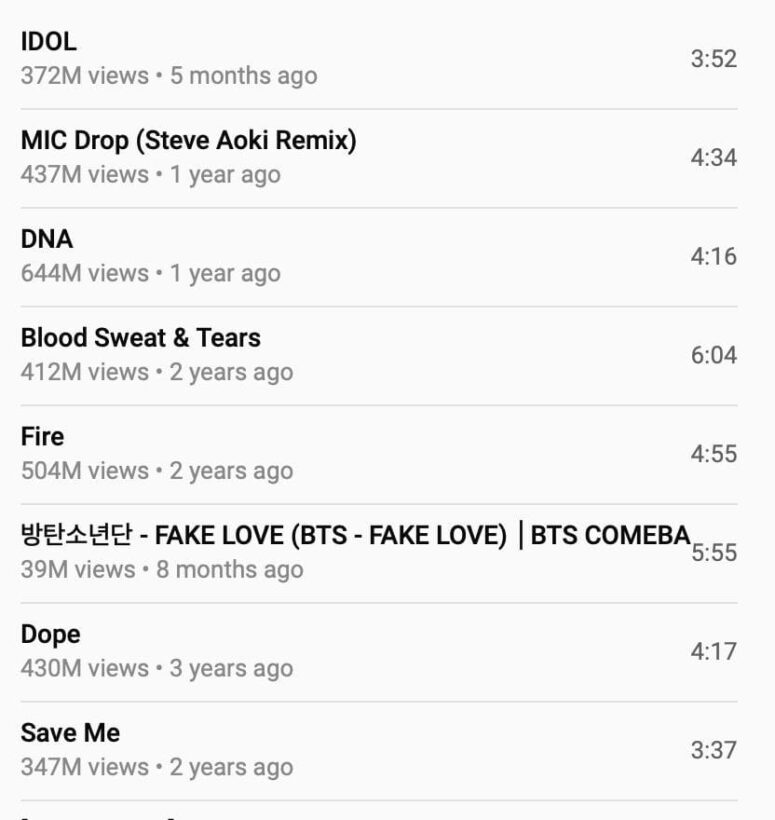 Now, the global success of K-pop act BTS lies at the core of an academic course launched at the University of California, Berkeley. The student-run course has been announced on the university's website as part of UC Berkeley's Democratic Education at Cal program.
The group – consisting RM, J-Hope, Suga, V, Jungkook, Jimin and Jin – have amassed a social media following (called ARMY), ignited live audiences with their happier sharp choreography and won international awards. It hasn't all been easy and their story, from seven teenagers living in one dorm in Seoul, to international music stars has lessons for all interested in modern pop music.
On the course "Next Generation Leaders: BTS" students will learn about the K-pop boy band's growing global impact, which led to their immense success.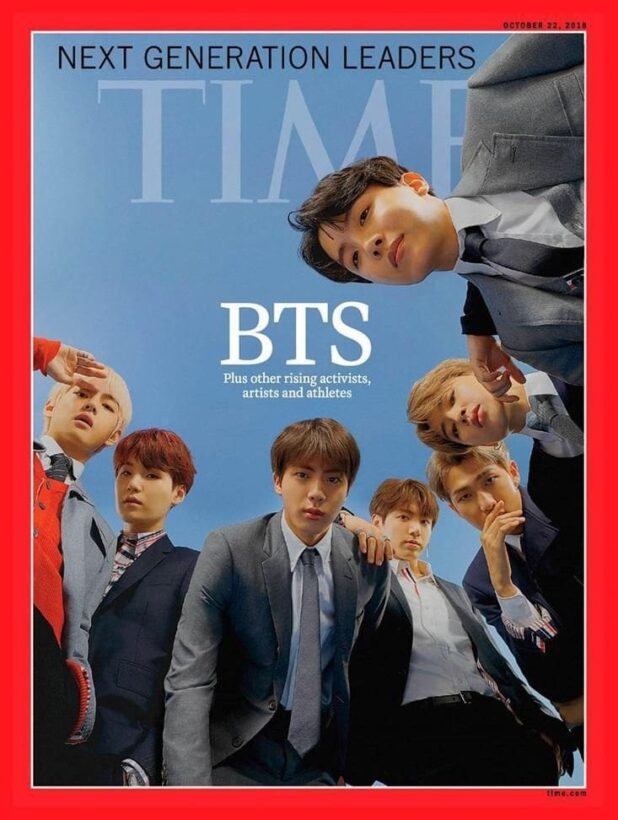 The DeCal program allows students to create and facilitate their own classes on a variety of subjects, as reported by Yonhap. The BTS class is an option for media students at UC Berkeley and will be offered for the first time in spring.
The course outline for "Next Generation Leaders: BTS" on the school's website reads: "This course will focus on Korean boy group BTS and their global impact. We will attempt to explore the group's history, artistry, philanthropy, and many other aspects in order to analyze their growing impact in society as well as their international success."
It would also dive into the intricate world known as 'Bangtan Universe' that the group has created through its album concepts and videos. Media articles and interviews would be utilized as well, and students would come up with theories about the group's success.
The orientation session for the course was held on Feb. 5, and a Twitter account has been dedicated to the course. A photo on Twitter showed the enrolled students watching a video of BTS' acclaimed speech during a United Nations General Assembly session in September. BTS fans expressed their support for the program on Twitter.
BTS attended this year's Grammy Awards in Los Angeles and made history as the first K-pop presenters at the event. The group's album Love yourself: Tearwas nominated in the Best Recording Package category. They made history in 2018 with two Number One albums on the Billboard Top 200 charts.
Flying into history, the mighty Airbus A380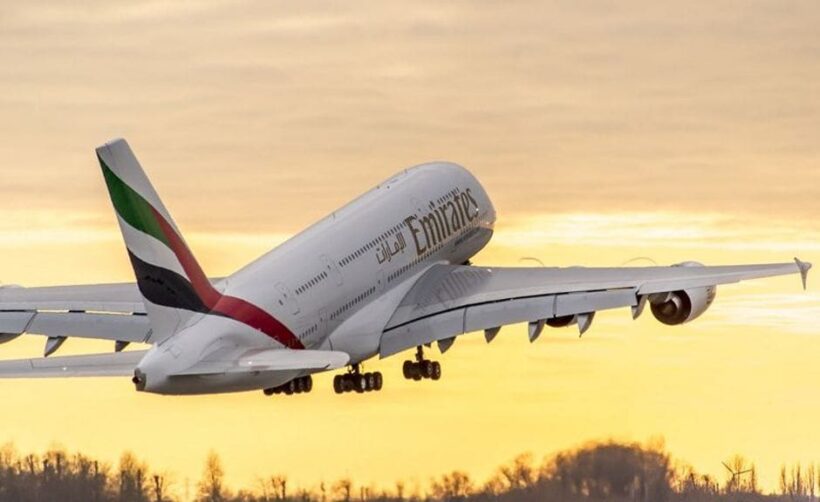 In an era where airlines are now run by accountants instead of pioneers, aviators or passionate flyers, it's no wonder we're seeing the passing of an important aviation milestone this week.
The Airbus A380, a passenger favourite, failed to ignite the interest it needed to sustain new orders and and a continuation of the program of building, selling and servicing the world's largest passenger aircraft. With its first flight in 2007, the demise of the program just 12 years later is a sad day for Airbus. Although they've largely paid for the enormous investment with the sales racked up to date, the company will fail to capitalise on the blood, sweat and tears of such an astonishing aviation engineering feat.
As of today, there are 313 firm orders from 16 customers for the passenger version of the A380-800. 234 have already been delivered to 13 customers as of last month (January 2019).
I recall seeing my first A380 at Melbourne "Tullamarine" Airport back in 2007 when early-adopter QANTAS toured their first A380 around the nation's airports. Compared to every other aircraft flying at the time, including the mighty 'Jumbo Jet', the Boeing 747 (the 747-400 was the popular model still flying at the time), the mega Airbus was a scene-stealer. It was enormous but also, as it limped off runways, a majestic beast that defied gravity.
To get such a mighty plane into the air, before it came to the end of existing runways, took a lot of refinement in wing design and new engines. But that was just the start – the things passengers wouldn't really notice.
Inside, the proportions were astonishing. If configured as all-economy seating they could carry up to 800 passengers. No airline decided to go in that direction, instead setting up three-class configurations on the two floors of seating. Most airlines were carrying 450-500 passengers.
Ironically, the month that Airbus Industries announced to the world the end of the A380 program, it was also the 50th anniversary of the launch of the first Boeing Jumbo 747, the aircraft Airbus was hoping to eclipse in size, economy and passenger-carrying capacity. The Jumbo, being sold now as the 747-800, is still being manufactured, outlasting its European competitor.
Commercially, the superjumbo's days are now numbered. The announcement from Airbus follows the cancellation of several orders by key airlines, principally the UAE Emirates and Japan's ANA.
But with Airbus' continuing mechanical and service support, the current A380s have potentially decades of flying ahead. We might still be able to enjoy their size, service and quietness into the 2040s, maybe beyond.
I flew on the A380 in Business, Premium Economy and Economy classes over a decade and thoroughly enjoyed the experience. Whist the seating was really nothing exciting (the accountants made sure they were still packing in the seat), there was a sense of space unknown on any other aircraft.
But, for passengers, the most commonly noted experience on the A380 was the quietness. You could have a normal-voice conversation where usually you had to talk over the dull roar of the engines in other aircraft.
(This is in contrast with the noisiest passenger plane I ever flew on in the late 1960s, the British-built Vickers VC10. Touted as the 'whisper jet' of course it was noisiest plane around, especially if you sat down the back where the pairs of engines, mounted either side of the tail, made any conversation impossible.)
As the flying leviathan would thunder along the runways you are pushed back into your seat but there was little fuss or drama sitting inside. Although you hoped it would lift its nose before it go the end of the runway, there was little sense that you were accelerating to take-off speed.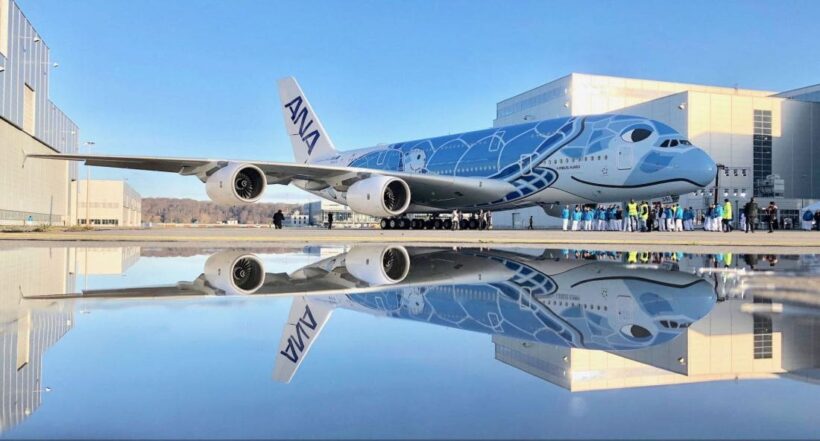 The promise of greater luxury in the sky was one of the selling points of the A380 for fliers used to the cramped conditions of smaller aircraft or tight seating configurations, even in bigger machines like the Boeing 747 and 777.
Beds, staterooms, bars, butlers, saunas – the start-up airlines trotted out the fancy configurations for first class customers. Of course 99.9% of flyers would, as usual, be crammed into the same same economy seats with the crying babies and queues at the toilets.
And, as memorable as a flight on the A380 would be, the food was always crap – all airline food is crap (has anyone actually chosen to fly one airline or another because they had better food?)
Whilst Airbus spent the last decade trying to convince world airlines that the A380 was the 'future of aviation', the designs were already on the drawing board for smaller, more flexible, nimble and economical aircraft before the first mega-Airbus got off the ground.
Boeing's 787 program, its updated 777 and even Airbus' own A350 were able to carry customers for lower cost-per-passenger than the A380. And that's ALL that matters now.
Whilst it remains an inspiring, even beautiful, plane, the days of passion in the skies are over. The Juan Tripps and Howard Hughes – early aviators and businessmen who were behind the 'ideas' of the great aircrafts of the 40s, 50, 60s and 70s – no longer exist. Running an airline now is a cut-throat numbers game where passenger needs and comfort are the lowest priority.
The wonder of aviation, the joy of flying, the excitement of travel, is now replaced by long immigration cues, hordes of other passengers, cramped seating and crap food (I know, it's just a bugbear of mine – I never touch the soggy rubbish served on planes).
So it's a sad farewell to this majestic plane but, like opera diva Dame Nellie Melba, the mega-jet will be making many more appearances despite announcements of her retirement.
I hope you get the chance to fly on an Airbus A380 if you haven't so far. And consider the dreams and skills that were employed to make this engineering marvel reach for the sky.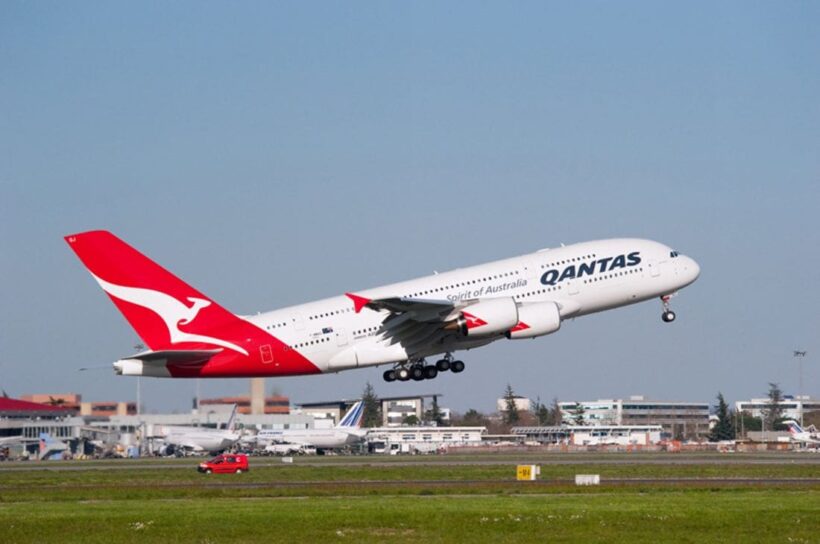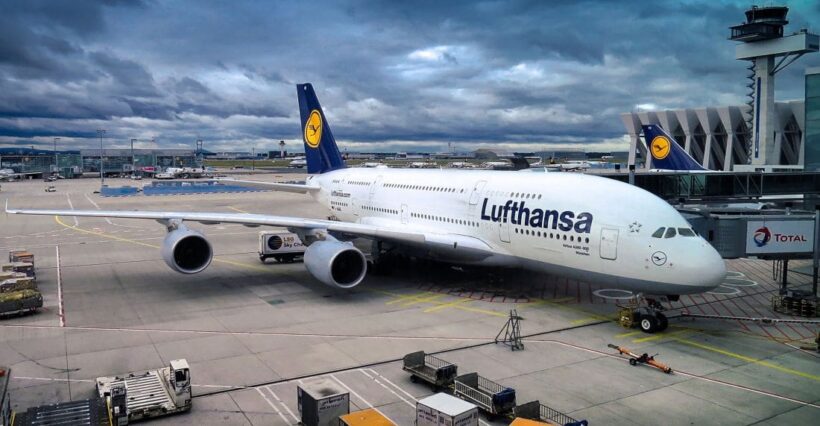 Airbus signals end to A380 production, end of an era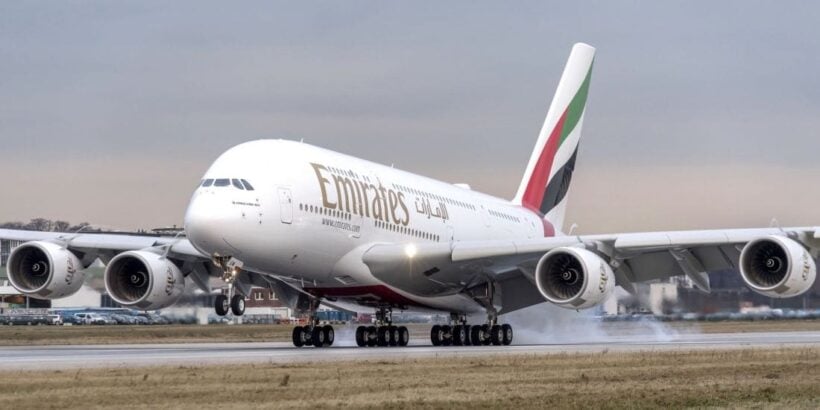 Emirates Airlines says it's reducing its Airbus A380 orders from 162 to 123 aircraft. They say this follows a review of its operations and developments in aircraft and engine technologies.
The A380 is the double-decker mega aircraft that was developed as a new-age rival to the successful Boeing 747 'Jumbo' jet. Whilst popular for passengers with its spacious size and very quiet operation, it wasn't popular for world airlines.
Emirates will take delivery of 14 more A380s over the next two years, the company says. As a consequence, and given the lack of order backlog with other airlines, Airbus says they will cease deliveries of the A380 in 2021.
Emirates has also decided to continue growing with Airbus' newest generation, flexible widebody aircraft, ordering 40 A330-900 and 30 A350-900 aircraft.
Airbus Chief Executive Officer Tom Enders, said: "As a result of this decision we have no substantial A380 backlog and hence no basis to sustain production, despite all our sales efforts with other airlines in recent years. This leads to the end of A380 deliveries in 2021.
"The consequences of this decision are largely embedded in our 2018 full year results.
"The A380 is not only an outstanding engineering and industrial achievement. Passengers all over the world love to fly on this great aircraft. Hence today's announcement is painful for us and the A380 communities worldwide. But, keep in mind that A380s will still roam the skies for many years to come and Airbus will of course continue to fully support the A380 operators.
Guillaume Faury, President of Airbus Commercial Aircraft and future Airbus CEO, said: "The A380 is Emirates' flagship and has contributed to the airline's success for more than ten years.
"As much as we regret the airline's position, selecting the A330 'neo' and A350 for its future growth is a great endorsement of our very competitive widebody aircraft family.
"Going forward, we are fully committed to deliver on the longstanding confidence Emirates is placing in Airbus."
Airbus will start discussions with its social partners in the next few weeks regarding the 3,000 to 3,500 positions potentially impacted over the next three years. However, the ongoing A320 ramp-up and the new widebody order from Emirates Airline will offer a significant number of internal mobility opportunities.