Phuket Boating: Excellence is served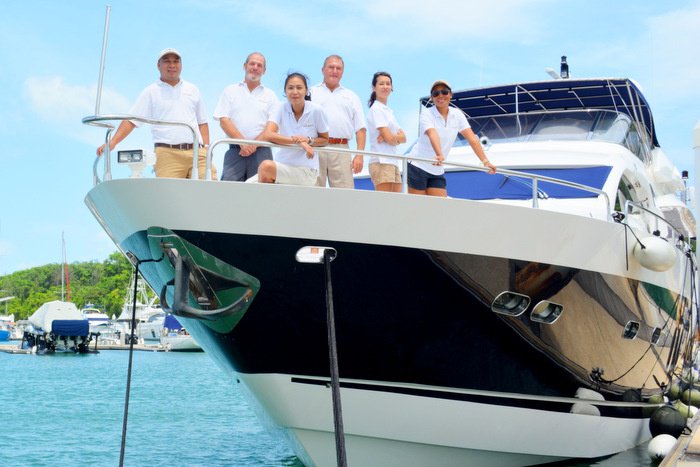 PHUKET has much to be proud of in terms of excellence provided in the island's marine and yachting industry, but taking excellence to the personal service level is the Galileo Yachting Superyacht Training Academy in Thalang.
At a secluded high-end villa hidden among rubber trees near Thanyapura Sports and Leisure Club, trainees undergo courses specifically tailored for careers onboard superyachts, whether they have their sights set on being stewards, deckhands or even chefs serving the millionaire and billionaire owners and guests.
Founded in 2012 by Brian Murray, a career chief engineer in the British Royal Navy and a superyacht
captain for 30 years, Galileo offers courses that twine skill sets from the upper echelon of the hospitality trade with requisite skills needed for working as superyacht crew.
"On superyachts, you need to be able to provide a particular service at the highest level and to be able to perform as an able crewman," explains Anthony Gould, director of the facility.
"Here, we replicate the conditions of living on a superyacht. The trainees live together in close quarters, and during the course they need to develop their own individual skill set and they must work together as a team in order to be effective."
The modules of the two main courses available – the Superyacht Deckhand Course and the Superyacht Stewardess Course – run the gamut from flower arrangement, housekeeping and bed making, laundry and garment care to Western and Thai cooking, table setting and silver service, wine and champagne appreciation, barista, bartending and mixology to yacht etiquette, tender driving to ropes and knots and basic navigation and seamanship.
The training is extensive, and even includes "forensic cleaning".
"That includes Q-Tips around the mirror", smiles Anthony. "When you step onto a superyacht that might be, say, 12 years old, you look at it and think it's not more than six months old – that's the standard set by the captain – that's the expectation from the owners.
"If the lady of the boat walks into the bathroom and it is not immaculate, heads will roll."
CAREER PATHS
But those who benefit the most from the courses are those who bring their own skills to the center, and look to develop them further or to hone them to specifically serve superyacht clientele, explains marketing manager Arisara "Sana" Pattaramalai.
"Some people are already skilled in one position on the boat, and want to broaden their skill set in order to redirect their careers or simply make more career opportunities available," she says.
Anthony points out that already excelling in a chosen field is no guarantee of a position on a superyacht.
"Some people ask, 'Why would I want to do a course that I am already skilled in?'," he poses. "We have had Cordon Bleu chefs ask this, and we can give them 18 good reasons why.
"
To add to the likelihood of success in placement, course graduates are also vetted before being approved to undertake a course at Galileo, Sana notes.
"Before accepting a candidate for our courses we look carefully at general health, presentation and career background as well as language skills before accepting an applicant for a course," she adds. "This helps avoid complications later when it comes to finding them a position on a superyacht."
Placement is key to the future of Galileo, notes Anthony. "There is no point in training superyacht crew if they cannot be placed," he states plainly.
Bill O'Leary, a long-term leading figure in Phuket's yachting industry and a shareholder at Galileo, adds that it is word of mouth which is vital to the academy's success.
"Our reputation of providing the right caliber staff is crucial. Once a captain hires a Galileo graduate, they call us back looking for other crew and make referrals to other superyacht captains," he explains.
"This is what makes our graduates highly sought-after."
This is music to the ears of Nirut Matchai, a student who just completed the March course and who hails from Ao Nang, Krabi, where his family lives and where he gained his entry to the hospitality trade.
Nirut plans to take his new skills out into the world.
"I'd like travel around the world. I already have years of experience working front desk at a high-end resort, and so I am pursuing a career as a steward. Ideally, I'd like to find a placement working in the Med," he explains.
Laureano Enrique Martinez, of Italian-Venezuelan parents and now living in France, is taking the deckhand course, and has his eyes on a career as superyacht captain.
"I work at a hotel in Nice, and I love water sports – jet-skis, boats, kayaks, name it," he says. "This could be the right start to end up on the bridge."
To that end, the courses at Galileo offer much more than the silver service training guide. The courses include firefighting and security awareness as components of the mandatory Standards of Training, Certification and Watchkeeping (STCW95) certification.
The STCW95 requires basic safety training in elementary first aid; fire prevention and firefighting; personal survival techniques; personal safety and social responsibilities; and now ship security awareness.
"You cannot work on any commercial boat without an STCW," explains Anthony. "Captains will not allow crew to join a ship if they don't have this. If there is an incident, then insurance would not cover them. You just can't afford to have anyone on your boat who is not qualified."
Tony Finlay, who served an entire career as a Royal Naval Petty Officer and now works as a ship security specialist with Princess Cruises, knows this well, and joined the final stages of the Galileo course last week just to acquire his up-to-date UK MCA STCW Certification.
"The firefighting training we did today is as good as you get in the Royal Navy," he says.
MCA Auditor Capt Tushar Jayvant Bijur, Maritime and Coastguard Agency Examiner of the UK's Department of Transport, will be the judge of that.
He was in Phuket last month to observe students completing the STCW units. Accreditation compliant with the UK's MCA will see the STWC95 training provided by Galileo as compliant with IMO standards, which are recognized worldwide.
But to Tony, the course had other benefits. "With accommodation and food included in the course price, it cost me less than renewing my STCW95 in Australia, and I get to have a holiday in Phuket at the same time," he laughs.
BEYOND THE TRAINING
The Galileo academy has achieved that quintessentially Phuket feat of keeping its locally-born familiarity while having far-reaching effects around the globe.
The center holds its barista training at the Life & Home Foundation center in Phang Nga, offering students at the center skills, career and life opportunity awareness.
"We get to offer world-class training in an elite field, and help people to develop careers to make their lives better, while doing this in Phuket. How good is that?" asks Bill.
Anthony explains that the original idea behind the academy was to develop a pool of Asian people who are talented and well-trained to work on superyachts.
"Thailand was chosen as the base as it is renowned for its culture of compassion and hospitality, the Land of Smiles and so on, and Phuket is the center of the yachting industry in this part of the world," he says.
"Phuket is where superyachts come to lay up to do their repairs and refits, take on crew, disembark crew and so on. We have four marinas here, and currently there are superyachts at three of them."
What happened, in practice, was that the attraction reached much farther abroad, he notes.
"We have people coming here from Europe, Australia, Scandinavia… from all over the world – and we're going to develop that aspect of the business even more."
For Laureano, connections at Galileo are already working their magic. He heard of a placement open on a superyacht in Antibes through a former graduate.
"I just emailed him, and it might work out," he smiles. "It's hard to believe it could be that easy."
"Yes, it can," assures Sana.
— Chris Husted
Keep in contact with The Thaiger by following our
Facebook page
.
Out of 37 countries, Thailand has the worst pension system, says Bloomberg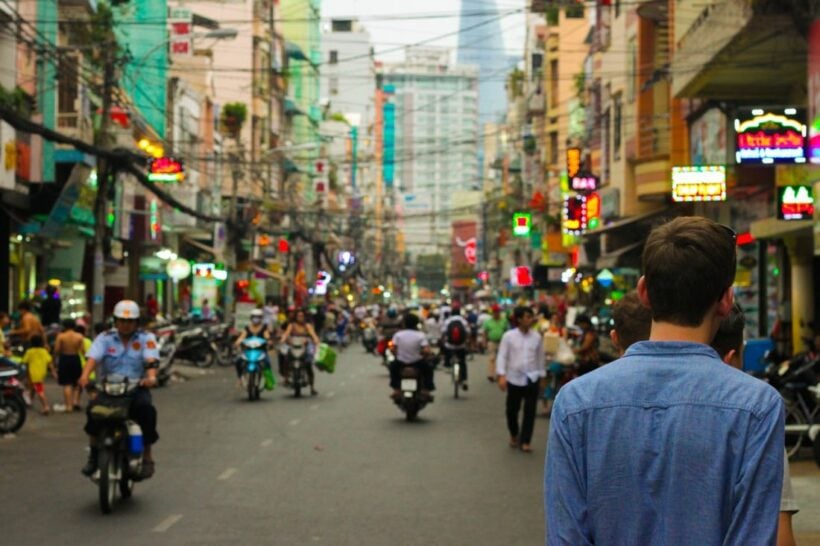 Thai Residents reports that on Sunday, Bloomberg published an article on the world's best pension systems, using information gathered from the 2019 Melbourne Mercer Global Pensions Index.
The survey looked at the pension systems of 37 countries with metrics including employee rights, savings, the number of homeowners, growth of assets, and growth of the economy. The purpose of the analysis was to determine what was needed to improve state pension systems and to gauge the level of confidence citizens had in their state pension system.
The Netherlands and Denmark were found to have the world's best state pensions, with Australia, Finland, Sweden, Norway, Singapore, New Zealand, Canada, and Chile next. Out of all 37 countries, Thailand finished last, with what the report described as an extremely ineffective and ambiguous system.
"Thailand was in the bottom slot and should introduce a minimum level of mandatory retirement savings and increase support for the poorest."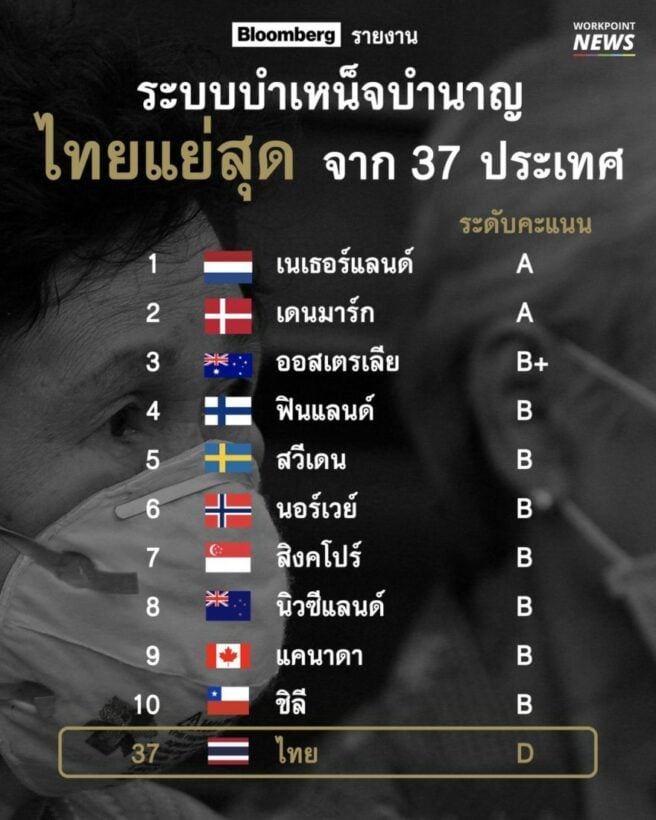 Photo: WorkpointNews
Thai Residents states that only those employed within the government system in Thailand are eligible for a pension based on salary. For most Thai citizens, pension amounts vary from 600 baht to 1,000 baht a month, depending on the recipient's age.
A report carried out by The Securities and Exchange Commission (SEC) advises Thai citizens to have at least 4 million baht saved by the time they retire, but Thai Residents reports that 60% of Thai retirees have less than 1 million baht in savings, with one in three citizens who have reached retirement age are forced to continue working in order to survive.
SOURCE: thairesidents.com
Keep in contact with The Thaiger by following our
Facebook page
.
Tax on salt content being considered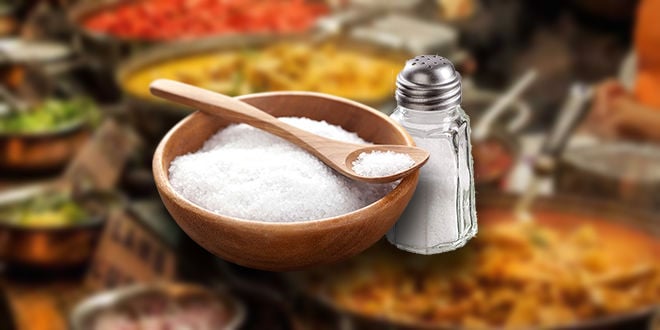 The Excise Department is considering imposing a tax on the salt content of food to encourage food producers to reduce the sodium content of snacks, instant noodles and seasoning cubes.
The director of the Office of Tax Planning said that the department is discussing a limit on the amount of sodium food can contain, in line with the standard set by the World Health Organization (WHO), which is 2,000 milligrams of salt per day.
In reality, Thai people consume an average of 1,000 milligrams per meal, making their daily intake well above WHO guidelines, according to the director.
He said any tax imposed would be at a level which would encourage food producers to reduce the sodium in their processed food without being punitive, adding that the proposal isn't intended to generate more tax revenue, but to help protect the health of consumers. Excessive sodium in the diet can lead to high blood pressure and kidney disease.
Fish sauce, soy sauce and salt would not be taxed.
SOURCE: thaipbsworld.com
Keep in contact with The Thaiger by following our
Facebook page
.
Water shortage warnings in 22 provinces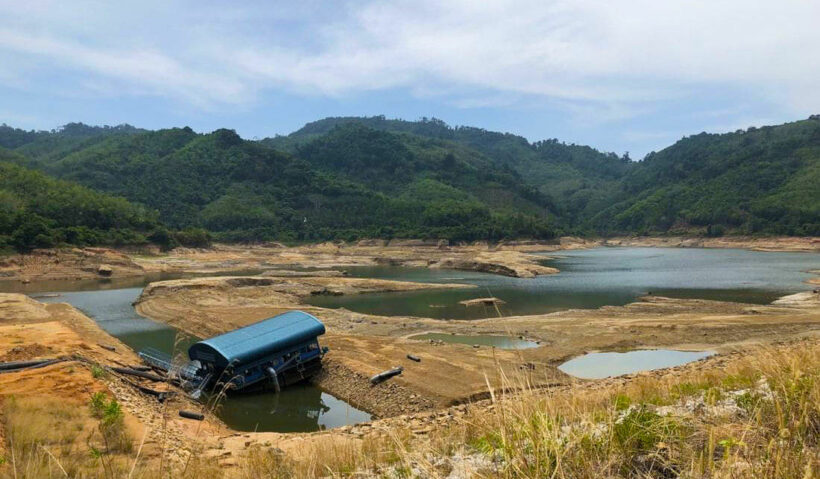 People living in 22 Thai provinces are being warned to prepare for shortages of drinking water during the upcoming dry season, due to start on November 1st.
The warning was issued by the National Water Resources Office, citing low levels in reservoirs, which are the main sources for tap water production waterworks in 22 provinces.
Areas at risk identified by the office are in northern, north-eastern, eastern and southern provinces.
Measures have been adopted by agencies charged with dealing with water shortages. including dredging water channels to allow greater volumes of water to flow into reservoirs, drilling underground wells, enlarging storage ponds and the purchase of water to supply to those in urgent need.
The Royal Irrigation Department has announced that people should use water sparingly.
There are currently about 6 billion cubic metres of usable water in reservoirs in the affected provinces, with 5 billion cubic metres reserved for consumption and ecological preservation, leaving only 1 billion cubic metres for use in agriculture.
This means farmers in the Chao Phraya river basin may not be able to grow a second crop of rice this year.
SOURCE: thaipbsworld.com
Keep in contact with The Thaiger by following our
Facebook page
.