Profile: DJ Kura draws crowds of thousands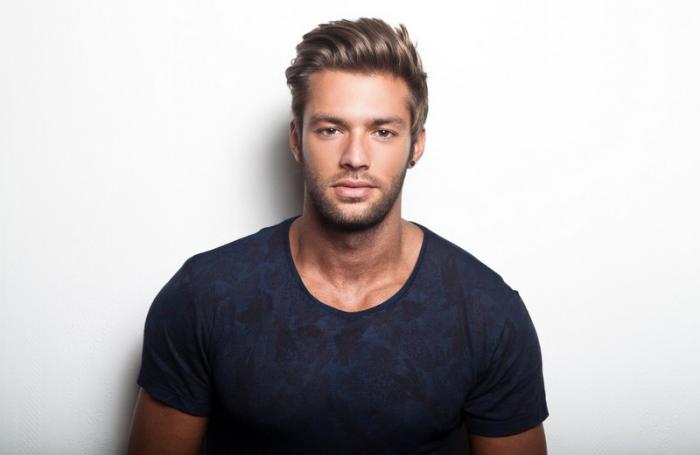 PHUKET: DJ Kura, named as the 51st most popular DJ in the world, according to DJ Mag's list of 'Top 100 DJs of 2016', performed for more than 3,800 partygoers at the Illuzion nightclub in Patong last night.
A DJ and producer, Kura was born on August 21, 1987 and has been DJing for 11 years now. He is originally from Portugal and currently travelling and performing at venues all over the world.
"I initially started DJing just for fun, but then I realized I liked it a lot more than I thought. I worked at a surf shop where they had a CDJ, so I started practicing on my own. I was into electronic dance music already, so I kept on practicing without a teacher. A couple of months after that, I started to perform at some small bars and clubs," DJ Kura told the Phuket Gazette in an exclusive interview.
Although he says he's always liked music, it was not his major in school, where he chose to study tourism instead.
"I've always liked music, but I never thought I'd be doing what I'm doing today. I feel incredibly honored to be able to travel the world, sharing the music I love. I hope to keep doing it for many years to come," he says.
DJ Kura doesn't remember his first performance as anything remarkable.
"It wasn't that good – it was at a small bar and at the time I didn't have much experience. But it was a good thing, as it contributed toward my learning curve. It was fun," he says.
One of his most remarkable memories of performing at any particular place is Tomorrowland, which is one of the largest and most notable music festivals in the world.
"Tomorrowland, where I played this summer, is an unforgettable experience. It is one of the best festivals in the world; the crowd is insane, and the whole experience is just fantastic. I'm very proud I was able to play there," he says.
However, he does not feel that any particular venue is his favorite to play.
"I can't really decide any one place as being my favorite. I love travelling the world to play at different venues. Each country and each club has its own characteristics and advantages – each is special in its own way. Being able to play every weekend all over the world is good enough for me. My favorite place is the DJ booth, so it doesn't really matter which club or country it's in. For me, it's a privilege every time," he says.
DJ Kura doesn't see DJing as 'work' in the traditional sense of the word.
"I don't really see it as job, because I have so much fun doing it. The opportunity to meet fans, other DJs and promoters, as well as learning about other countries and their cultures, makes me grow as a person and as an artist. It's a lifelong learning experience," he says.
"I can't really say what makes me popular as a DJ, perhaps that's something the fans can decide better. All I know is that I'm really passionate about what I do and I think everybody can sense that."
— Chutharat Plerin


Have something to say? Scroll down to leave a comment, or visit our Thaiger Thailand Q&A Forum to discuss people, events, to-do and more with the local community.
How to save $24,000 a year – the move to Chiang Mai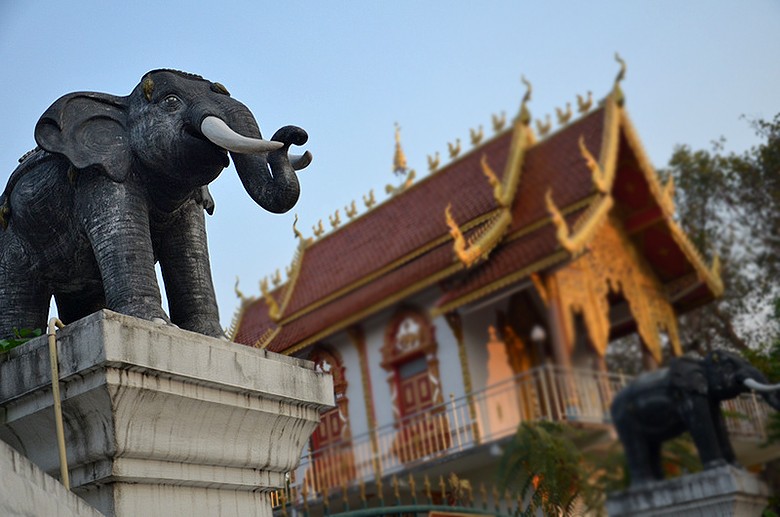 An Australian couple say they've saved almost $24,000 a year after a move from life in Melbourne to Chiang Mai.
Michelle and her fiance Jason moved from Melbourne in the southern state of Victoria to northern Thai 'capital' Chiang Mai at the start of 2018.
Freelance journalist Michelle has shared her savings and new lifestyle experiences in International Living.
"Before moving here, I knew Chiang Mai offered low-cost living and that the savings I'd make would mean I'd be in for a nice lifestyle upgrade. But I didn't realise just how good the value was."

Rent
Michelle says the couple now save more than $10,000 per year on rent, $5,000 on transport and $2,600 eating out compared to their previous expenses back in Melbourne, Australia.
"In Melbourne, my partner Jason and I paid $1,738 (plus bills) for a two-bedroom apartment in an old building with no amenities. This worked out to $400 a week, cheap by Melbourne standards.
"Compare this to our modern condo in the trendy Chiang Mai suburb of Nimman, which comes with a pool, gym, sauna, library, rooftop area and more. We now pay less than half what we were paying for rent in Melbourne."
But Michelle says you can save  lot more if you are content with older places a in slightly less-fashionable locations.
"Friends of ours rent a much older place, with no amenities, in the neighbouring area of Santitham for 7,000 baht ($290) per month," Michelle wrote.
Find a place to rent in Chiang Mai search HERE.
Travel
"Cars are expensive to run. Back in Melbourne, it cost me at least $50 a fortnight to fill up my Hyundai Elantra – that's $1,300 a year, just on petrol. Add to that the cost of insurance (in my case, $812 for comprehensive cover) and registration ($800), and you're looking at a total of $2,912.
"Multiply that by two (Jason's car expenses were roughly the same as mine) and the grand total is an eyewatering $5,824."
In Chiang Mai the couple no longer need a car, as many places are within walking distance or they just use the Grab ride hailing app – on average about 68 baht per trip.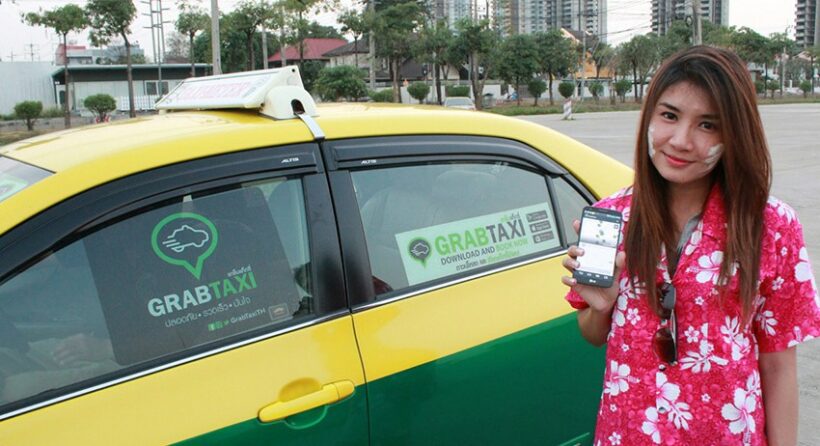 Hair and beauty
Michelle are that hair and beauty treatments are much cheaper in Chiang Mai than back in Melbourne.
Michelle say she sent $250 every six weeks for a cut, colour and blow-dry.
"I also used to treat myself to a pedicure ($30) every three months, which meant my beauty expenses – not including cosmetics – would set me back around $2,120 a year.
In Chiang Mai Michells says a cut, colour and blow-dry starts at around 2,850 baht ($118), while a pedicure is about 300 baht ($12) – an annual saving of $1,128."
"In Chiang Mai – a full-body, one-hour, oil massage for as little as 200 baht ($8). In Australia, that same massage would set you back at least $60."
Eating
"I estimate we spent at least $150 on either restaurant or takeaway food every week. Even takeaway Thai would cost about $40 for both of us".
But in Chiang Mai she says they make huge savings on food, despite eating out every night. She also says Chiang Mai is much cheaper when it comes to buying a beer compared to Melbourne.
"The other night, we spent 220 baht ($9) for two servings of pad Thai, a plate of pork ribs and two mango shakes,' Michelle added.
"We eat out every single night in Chiang Mai for about $100 per week. Compare this to our weekly restaurant/takeaway spend in Melbourne and we're saving about $2,600 a year on dining out."
"Back home, a beer would cost about $10.
"Here you can sip on a cold brew for as little as $2. Even if you only drank one beer a week, that's a saving of $416 a year", Michelle said.

You can read Michelle's full article about the couple's re-location and savings HERE.
Phuket expat re-invents the way sewing machines work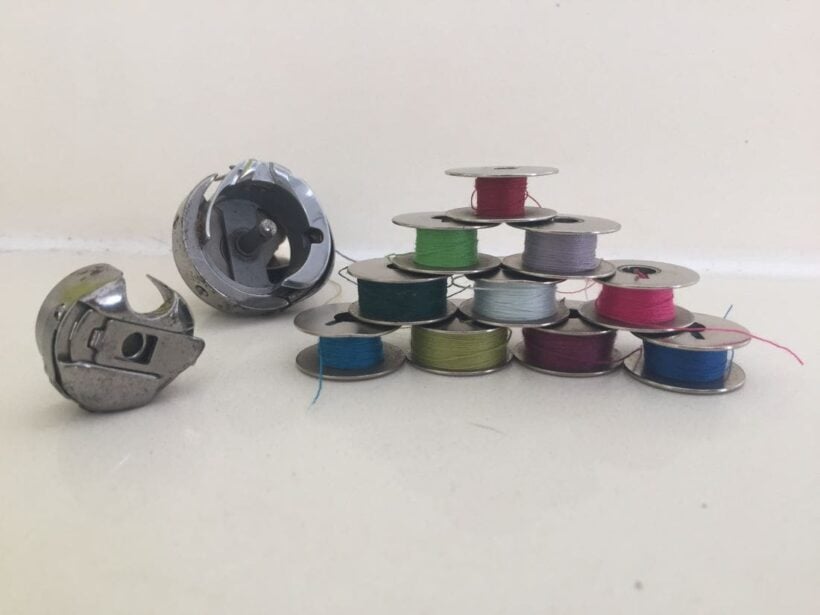 British inventor creates a new sewing system that eliminates the bobbin.
When you list the worlds top inventions the sewing machine is rarely included, it's lucky if it makes it into the top 50!
But there are very few moments in our daily life when we are not close to something that's been produced using a sewing machine.
Now a recent patent, developed by a Phuket expat, is set to bring the sewing machine back into the forefront. Templeton Hancock, a British sewing machine mechanic and former sewing machine demonstrator living in Rawai, has created a new Everlasting Bobbin Sewing (EBS) System that eliminates the need for constantly changing thread bobbins.
A bobbin is a spindle or cylinder, with or without flanges, on which wire, yarn, thread or film is wound. Bobbins are typically found in sewing machines, cameras, and within electronic equipment. In non-electrical applications the bobbin is used for tidy storage without tangles – Wikipedia
"The inception to create the EBS System came to me after a conversation I had with a customer who voiced her frustration with having to continually change the bobbin.  It made me question why no one had come up with a satisfactory solution to discard it."
"The EBS System offers huge benefits not just to manufactures but to everyone who regularly uses a sewing machine; it saves time, improves the quality and finish of garments, reduces waste and make the sewing machine more user-friendly and lessens the impact on the environment."
The first patented sewing machine was in 1790 to an Englishman, Thomas Saint. Over the next 60 years, the machine was modified and improved to something that is still mechanically recognisable in comparison to today's machines.
Since the 1980's there have been significant electronic advancements to the sewing machine, but the need for a refillable bobbin has always harkened back to its introduction in 1853.  Over the years, there have been many who have tried to solve this bobbin dilemma. The simple EBS System provides the solution.
So, how does it work?
With current technology, the needle and upper thread pass down into the machine bed.  As the needle draws back up, the upper thread is left behind, just slightly, but it is enough that a loop is formed.  Machines are timed so that a rotating hook underneath the machine, spinning off a centrally placed drive shaft, can catch this loop and pass it over the bobbin and bobbin case to create a locking stitch.
The EBS System is different.  The drive shaft is moved to one side and the hook is placed within a bearing which has drive teeth on its circumference. A void is now created within the bearing which allows for a thread feed tube to supply endless amounts of thread to freely pass without interruption from the rotating hook, eliminating the need for a bobbin.
The bobbin holds, on average for #40 weight thread, around 34.3m of thread.  In manufacturing this can equate to the bobbin running out on average, every 9-11 minutes. Methods of turn around to get the machine operational again can vary from 22 seconds to 3 minutes, cutting into the amount of hourly units produced and also increasing wastage/seconds garments for the item in production when the thread ran out. 
Analysis of Operation in manufacturing puts aside an average 20% of Standard Allocated Hours (SAH) for changing the bobbin, adjustments and staff rest breaks. By removing the need to refill the bobbin and using the EBS System, manufacturing can be increased by as much as 19%.
Realising the problem with the bobbin, many manufacturers have opted for using a chain stitch instead of a locking thread for seaming. The downside being that the chain stitch uses more thread, creates a bulkier seam and is not as strong as the lock stitch. 
By using the EBS System instead of a chain stitch, a factory making jeans (for example) could save an average of 8.9m of thread per unit produced (depending on method of manufacture), and at the same time produce a better quality garment with stronger and less bulky seams.  8.9 metres multiplied by the amount of units produced each day, week and month, equates to being considerable saving even before you add back in the garments that would usually be discarded as wastage/seconds which have now been mostly eliminated.
The EBS System is not just limited to clothing. Footwear, upholstery, luggage and automotive manufacturers are also to benefit from the lack of a bobbin.  When the bobbin thread runs out, holes have been made in the material and it takes a short time before the machine operator notices.
The precision of the fit and strength of the material has been compromised and a labour intensive task now begins to reinforce the stitch and try to match the holes already created in the material. 
A continuous stream of thread will reduce the amount of wastage of leather and vinyl products in the pursuit of perfection that is expected and demanded by consumers.
The EBS System is not just for industrial use.
The simplicity of the design makes it versatile to be used in the domestic market. The EBS System is a relief to home sewing enthusiasts whose interests are within home decor and quilting. No more will they suffer the frustration when the thread runs out in the middle of a project. 
The versatility of the EBS System is that it can also be used with the current refillable bobbin for those small repairs and quick fixes that would require a variety of short lengths of different coloured thread.
The EBS System also looks to the future. A.I. and automation is making advances into the sewing industry, but these machines still need to be carefully monitored as they still rely on the need for a refillable bobbin.  Using the EBS System machines will enable manufactures to run for 24 hours with very little supervision, with an endless flow of lower lockstitch thread.
US Patent #10156034  PCT#IB2019/050843
For further information contact Templeton Dean Hancock… templeton_dean@hotmail.com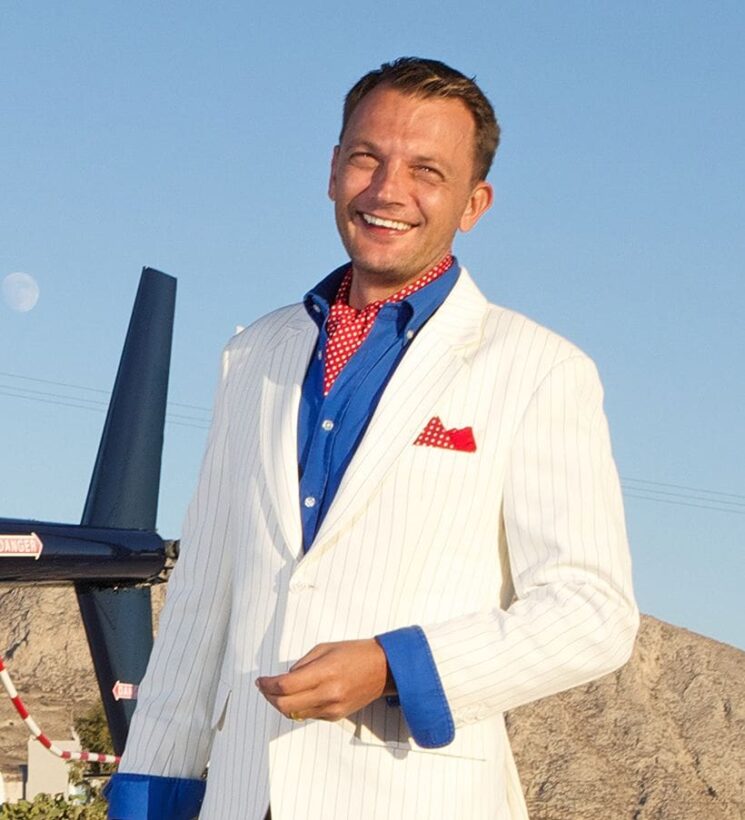 Templeton Hancock, Phuket-based seining machine mechanic and inventor
Surachate returns to 'clerical duties' at the PM's office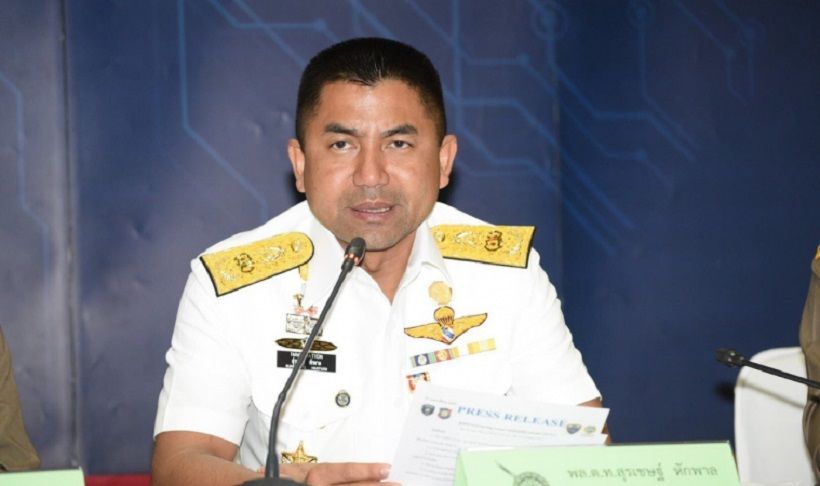 Welcome home Surachate.
"Big Joke" has returned from his 'break' in America. He has returned to resume desk duties in a 'special advisory role' in the Prime Minister's Office.
Pol.Lt. Col. Surachete Hakparn, former commander of the Immigration Bureau and in the news almost daily flying around the country fighting transnational crime, chasing down scams and illegal internet gangs, is now just a civil servant in the Office of the Permanent Secretary.
Surachate was in holiday in the United States according to informed sources.
On April 18 we reported that the former Immigration Chief and high-profile crime-buster had been laying low since being dramatically sidelined at the start of April, being demoted to 'office duties' at the Police HQ in Bangkok. There has still been no clue as to why he was pulled from active duty, pending an enquiry.
There was no news whether he had to wait very long in the immigration queues when he returned to Thailand.