Looking Back: The siege of Chantaburi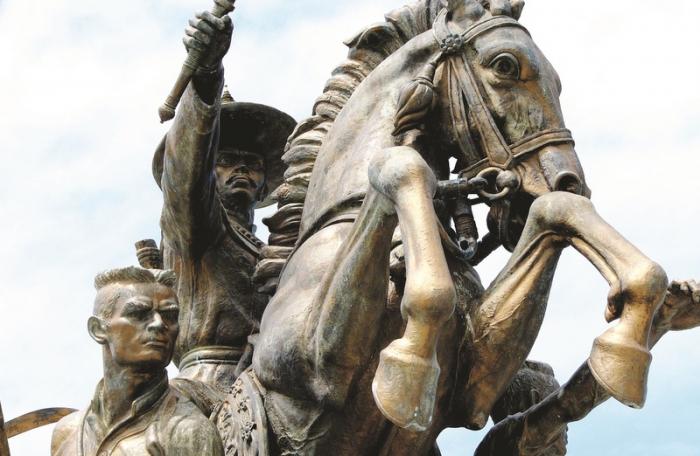 PHUKET: In the year 1767, the Burmese had laid siege to the ancient capital of Siam for many months. Eventually they were able to breach the city's walls. What followed was an orgy of violence and destruction as the invaders laid waste to the once magnificent city. Ayutthaya was torched, its treasures plundered and hundreds of thousands of its inhabitants either fled or were taken captive by the Burmese.
During one of the darkest times in Siamese history, General Taksin, former governor of Tak Province, knew that facing the bulk of the Burmese army on his own would have been fatal. His men numbered only a few hundred, while the Burmese had over 50,000 men at Ayutthaya. Shortly after the fall of Ayutthaya, General Taksin marched east instead. His plan was to secure the coastal towns to the east and establish a stronghold. After a few skirmishes with the Burmese, he finally reached Rayong. A few days later, the governor of Rayong sided with General Taksin and allowed him command of the city.
General Taksin stayed at Rayong for a while. All this time, news had spread of a young and brilliant general who had defied the Burmese invaders. Many Siamese men who could fight, flocked to Rayong to join Taksin's army.
It became apparent to Taksin that the town of Rayong was too small to serve as his stronghold. As his army grew, he set his sights further east, to the city of Chantaburi. General Taksin felt he needed the city's support in men and arms. Taksin sent his emissaries to Chantaburi to try and convince the governor to side with him.
Taksin and the governor of Chantaburi were childhood friends who had served together as royal pages. Upon receiving the emissary, the governor agreed to Taksin's request. In his reply, he welcomed the general to his city. Not long after, Taksin's army marched towards Chantaburi.
General Taksin was still on his way to Chantaburi when the advisers of the governor began to convince him that welcoming Taksin into the city would be a grave mistake. Up until that point, the eastern towns of Siam had been spared the carnage brought on by the Burmese. The Burmese would soon send the bulk of their army to get rid of Taksin. When that happened, the advisers warned, any town or city that harbored him would be sacked and torched like so many other cities that resisted them prior to the fall of Ayutthaya.
The governor was terrified and opted to change his mind. He sent a message to General Taksin saying that he was no longer welcome at Chantaburi and that he should go back the way he came. General Taksin was furious. His resolve was to win Chantaburi by diplomacy, but if that was not an option anymore, he was willing to go to war.
That night, Taksin called a meeting with his top commanders. He laid out his plans for attacking Chantaburi. When he finished, he ordered his men to break every pot, pan and cooking utensil that they had brought with them for preparing food. He then proclaimed in front of his men, "Our next meal will be in the city of Chantaburi. The alternative is to starve to death here in the wilderness".
At three o'clock in the morning, the attack was launched. Taksin rode atop his war elephant ahead of his army. The elephants battered the city's gates. Cannons fired at the walls. Phraya Pichai, one of Taksin's most trusted captains, led the frontal attack.
Once the city gates were broken, Phraya Pichai led his men into the city. The rest of Taksin's army followed suit and entered the city.
Chantaburi's army was completely overwhelmed. Many of the men quickly surrendered. The governor of Chantaburi, realizing that he had lost, quickly fled with his family in a small boat down the river. By the time the sun rose, Chantaburi was subjugated.
Taksin stayed at Chantaburi for three months while his troops recovered from battle. It was during this time that Taksin received reports of the destruction and carnage that the Burmese had inflicted on Siam. He learned that Ayutthaya had been completely destroyed. The Siamese king was found dead. His brother, Prince Uthumphon and other surviving members of the royal family were taken back to Burma and resettled there, so that in their lifetime, they would never become a rallying point for Siamese loyalists to stage a rebellion.
Ayutthaya was an ancient city and capital of a large empire that endured for centuries. It was home to 33 kings. The city was a glittering metropolis with a population of nearly a million people at the peak of its glory. When it suddenly fell, it created a power vacuum and political chaos that broke Siam like a shattered mirror. Many cities that were part of Siam under Ayutthaya, such as Sawankhalok, Phimai, Nakhon si Thammarat and Pattani, took this opportunity to declare their independence. The governors answered to no one.
In the face of political turmoil, Taksin vowed to drive the Burmese out of Siam and restore the kingdom to its former glory. Now that he had secured the eastern towns, it was time to march west again.
— Anand Singh
📱 Download our app on Android or iOS
👋 Have your say on our Thailand forums
🔔 Subscribe to our daily email newsletter
📺 Subscribe / Join YouTube for daily shows
👍 Like/Follow us on Facebook
🐦 FOLLOW us on Twitter
📷 FOLLOW us on Instagram

Join the conversation and have your say on Thailand news published on The Thaiger.
Thaiger Talk is our new Thaiger Community where you can join the discussion on everything happening in Thailand right now.
Please note that articles are not posted to the forum instantly and can take up to 20 min before being visible. Click for more information and the Thaiger Talk Guidelines.