PHUKET: The island's ever-expanding traffic makes cycling trips off Phuket all the more enticing. This week, we join Amazing Bike Tours for their three-day adventure to get away from it all by "Krawling Around Krabi".

Amazing Bike Tours is an innovative company that lives up to its inspirational name by providing exciting, well-managed and good value group cycling tours, not only around Phuket itself but into the less turbulent cycling territories around the region.

It was already heating up to be a blistering hot March morning when their big white people-mover hove into view, emblazoned with its hugely-visible advertising for an Amazing Bike Tour.

Big white vans are about as common in Phuket as men wearing stilettos, but this one was immediately recognizable because of the array of swaying mountain bikes perched precariously on its roof.

Loading my own trusty and slightly rusty wheeled steed onto the roof, we were soon away up the island, collecting a motley crew of Lycra-clad cycling enthusiasts of varying nationalities and vintages along the way.

At Bang Rong's east coast pier, our bikes were man-handled onto the waiting longtail boat ferry and in a trice we blasted off into the heat haze for the hour's crossing to the Koh Yao islands.

Koh Yao Noi is a parallel universe of quietude, laid back Muslim villages and steamy rubber tree groves surrounded by stunning views across Phang Nga Bay's karst topography. James Hembrow, the MD of Amazing Bike Tours, told us that if we saw ten cars during our day's ride around the quiet island roads, we'd had a "busy day." We saw eight!

Our first night's billet was at excellent beachside cottages on the island's east coast, where, after wolfing down seafood and cold beers, we ended up swinging in hammocks on the beach watching the squid boat lights dance on the horizon until bed claimed us at 10pm.

Day two began with a hectic post-breakfast ride to catch a 9am longtail ferry across the rest of Phang Nag Bay to a little pier north of Krabi Town. There we were picked up by our white people-mover with bike rack, which had magically re-appeared to meet us. We drove about an hour to the signposted turning off the main Trang Highway 4, which led via a 20 kilometer ride along quiet back roads through the Sra Morakot sub-district east of Klong Thom, to the Emerald Lake.

This dazzlingly green freshwater pool was reached by a hike through the hot woods along a wooden walkway that follows and then bridges the cascading stream. During the walk you might spot the rare Pitta Gurney birds thought to be extinct until they were discovered solely in this forest 15 years ago.

Arriving poolside there were plenty of tourists on hand, plus a coterie of venerable Thai ladies taking the waters, and so we dispensed with our sweaty Lycra and plunged into the refreshing pool to join them for an hour's frolic followed by a Thai lunch nearby.

Mid-afternoon saw us rather reluctantly creaking along further steamy back roads to the Klong Thom hot waterfalls, which we reached via another short forest hike through the national park.

Here there were several levels to the falls with attendant pools in which to soak in the 37 to 39 degree waters of the mineral-laden spring. It was a perfect hydrotherapy bath and had the amazing effect of removing every bodily ache and pain from our day's riding. After a huge seafood dinner and a few cold ones near our hotel in Ao Nang that evening, it was perhaps no surprise that the 'arms of Morpheus' again claimed us by about 10pm.

Day three of our adventure started with some not particular pleasant main road riding out of Ao Nang up to Highway 4 and south-east towards Krabi Town itself. We stopped at the huge reclining roadside Buddha at Wat Sai Thai for a drinks break and then things became more interesting as the cliff-top temple of Wat Tham Sua (the famous Tiger Temple) hove into view near Ban Phanumat.

After a few more kilometers we reached our prize – Wat Tham Sua – one of the most famous temples in Southern Thailand. It is located on top of a rocky limestone karst about eight kilometers northeast of the Krabi Town.

As we walked into the temple compound, we spotted the huge stupa on the right with steps leading up inside, but this was NOT the Tiger Temple!

This was at the top of a near vertical mountain some 300 meters up a vertiginous cliff. There is a stairway with some 1,237 steps, which one has to climb in order to see a tiger's footprint within the Buddhist monument on the top. After the morning's cycling, this of course offered us the opportunity for a sensational burst of masochism, which we exuberantly seized.

Forty minutes later we breasted the apex and were rewarded with stunning 360 degree views of the region we had cycled through in a fitting climax to our amazing Krabi adventure.
— Baz Daniels
Keep in contact with The Thaiger by following our
Facebook page
.
Tax on salt content being considered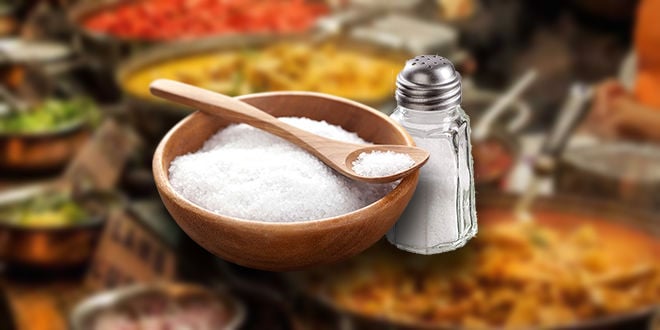 The Excise Department is considering imposing a tax on the salt content of food to encourage food producers to reduce the sodium content of snacks, instant noodles and seasoning cubes.
The director of the Office of Tax Planning said that the department is discussing a limit on the amount of sodium food can contain, in line with the standard set by the World Health Organization (WHO), which is 2,000 milligrams of salt per day.
In reality, Thai people consume an average of 1,000 milligrams per meal, making their daily intake well above WHO guidelines, according to the director.
He said any tax imposed would be at a level which would encourage food producers to reduce the sodium in their processed food without being punitive, adding that the proposal isn't intended to generate more tax revenue, but to help protect the health of consumers. Excessive sodium in the diet can lead to high blood pressure and kidney disease.
Fish sauce, soy sauce and salt would not be taxed.
SOURCE: thaipbsworld.com
Keep in contact with The Thaiger by following our
Facebook page
.
Water shortage warnings in 22 provinces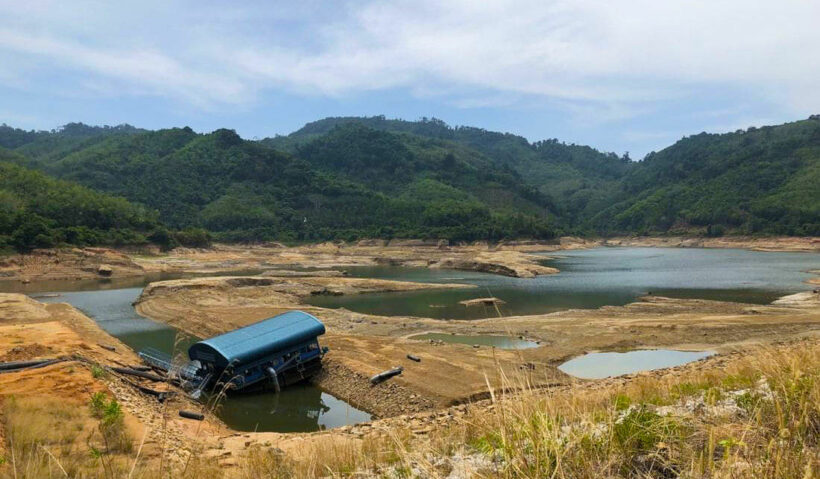 People living in 22 Thai provinces are being warned to prepare for shortages of drinking water during the upcoming dry season, due to start on November 1st.
The warning was issued by the National Water Resources Office, citing low levels in reservoirs, which are the main sources for tap water production waterworks in 22 provinces.
Areas at risk identified by the office are in northern, north-eastern, eastern and southern provinces.
Measures have been adopted by agencies charged with dealing with water shortages. including dredging water channels to allow greater volumes of water to flow into reservoirs, drilling underground wells, enlarging storage ponds and the purchase of water to supply to those in urgent need.
The Royal Irrigation Department has announced that people should use water sparingly.
There are currently about 6 billion cubic metres of usable water in reservoirs in the affected provinces, with 5 billion cubic metres reserved for consumption and ecological preservation, leaving only 1 billion cubic metres for use in agriculture.
This means farmers in the Chao Phraya river basin may not be able to grow a second crop of rice this year.
SOURCE: thaipbsworld.com
Keep in contact with The Thaiger by following our
Facebook page
.
Green Day heading back to BKK in 2020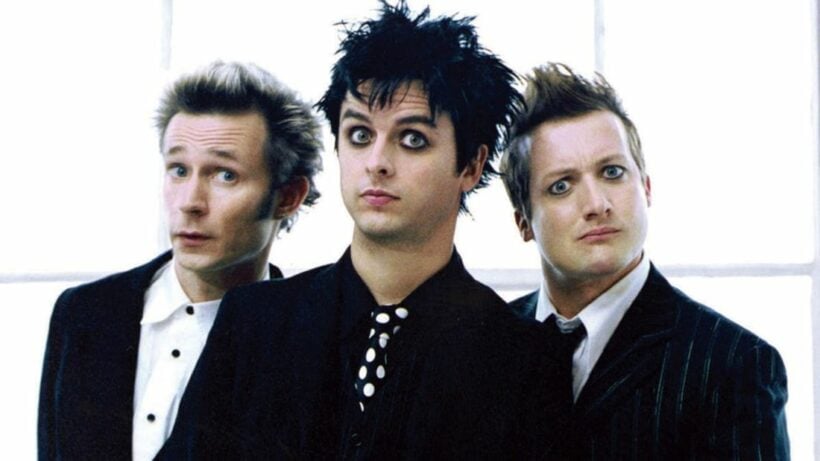 Green Day, five-time Grammy Award winners, are embarking on a global tour in 2020, including a stop-over in Bangkok during March. The rock 'n' roll Hall of Fame inductees will perform a series of concerts throughout Europe, UK, North America and Asia.
"Green Day Live in Bangkok" takes place on March 11, 2020 at Impact Arena, Muang Thong Thani. But it's not their first time. Green Day sold out concerts in their last Thai live gigs in 1996 and 2010.
Formed in 1986 in Berkeley, California, Green Day is one of the world's best-selling bands of all time, with more than 70 million records sold worldwide and 10 billion cumulative online streams of their music and performances. Their 1994 breakout album "Dookie" is widely credited with popularising and reviving mainstream interest in punk rock, catapulting a career-long run of No 1 hit singles.
In 2004, Green Day released the rock opera "American Idiot", selling more than 7 million copies in the US alone and taking home the Grammy Award for Best Rock Album. In 2010, a stage adaptation of "American Idiot" debuted on Broadway to critical and commercial acclaim. Entertainment Weekly called Green Day, "The most influential band of their generation," while Rolling Stone said, "Green Day have inspired more young bands to start than any act this side of KISS, and that doesn't seem to be changing."
Green Day Live in Bangkok 2020 is on March 11, 2020 at Impact Arena, Muang Thong Thani.
Ticket prices start at 2,000 baht and tickets go on sale on November 2 at all ThaiTicketMajor outlets via www.livenation.co.th or www.thaiticketmajor.com or call: 02 262 3838 for more information.
SOURCE: The Nation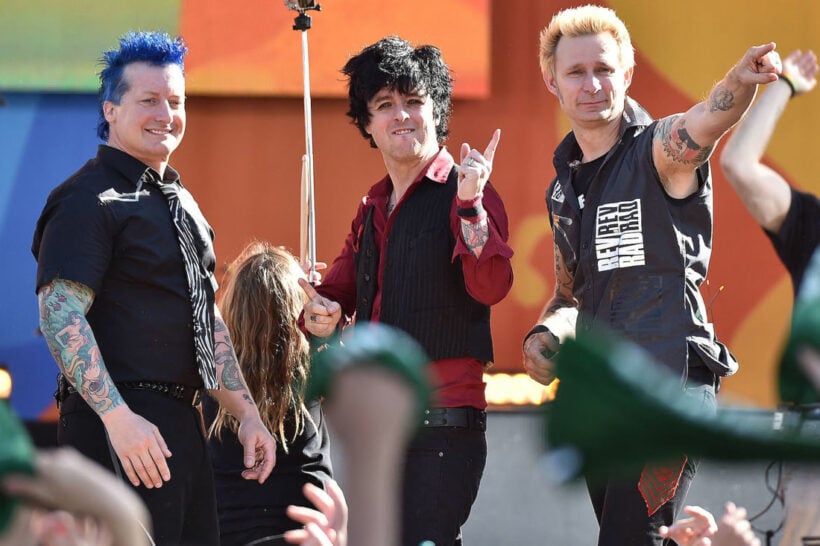 Keep in contact with The Thaiger by following our
Facebook page
.