Island Fever: I Drove All Night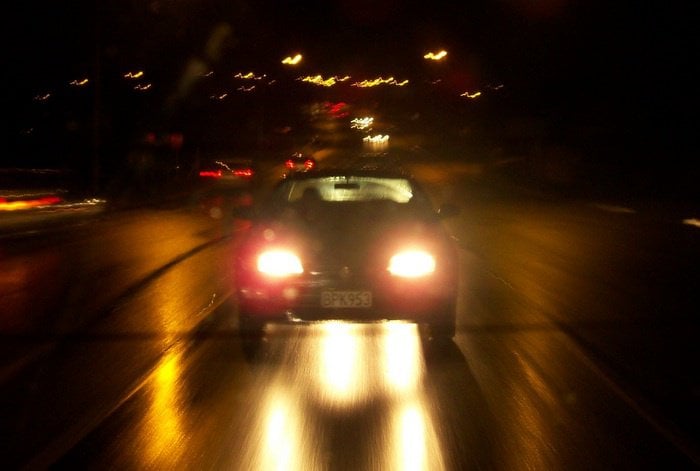 PHUKET: Here we go again, some 38,000 feet up in the heavens, headed for Seoul and beyond. My noise-canceling headphones are weathering sonic booms and the chainsaw buzz of Iggy Pop. The "Ig" has become a man for all ages. Instead of dying young in a pool of blood up there on stage, he's made it through to the other side – alive.
The journey of time and space through the rabbit hole isn't an easy one, although once you miraculously make it past 50, things become a little clearer. Still, the fog hasn't entirely dissipated, more probably, it's the same as a misty morning when the haze is starting to lift and the white lines in the middle of the road start to become recognizable.
I've done my share of all-nighters and driven through the pitch-black dark more times than I care to remember. But one thing was a constant and a given – the omnipresent soundtrack. In other words, music. It wasn't always rock and roll, or old jazz – or even the Top 40 that constantly haunted me – but the beat I can hear in my head… even after the music has stopped.
There remains a deep connection between music and the moment, whether it be past or present. All too often I hear a song, which has me closing my eyes and I'm suddenly transported on a magic carpet to another place and another time. Life and death are far too complex to contemplate, as are politics, religion, science and philosophy. It's all too much, and the insane urge to stick my head in a filing cabinet and just keep pushing into the dingy recesses of storage is tempting.
But the connection to that song, album or melody remains a living testimony to magic in the world. Dial in and dial out to sadness, pain or sheer absolute joy.
I can remember my first time, as a kid, riding in a convertible car across the landscape at an insane speed. Or the mad crazy love I had in my heart for a woman whom I couldn't get enough of:
I Drove All Night, but the music lasted long after she was gone.
My road trips continue to this day, and the teenage days of hitchhiking cross country with only a handful of money and a transistor radio to keep me company between rides seem like only yesterday. Yes, there was a downside, stuck in conservative West Texas, long hair blowing in the wind and two days of waiting to get out of the God-forsaken desert. Or riding on a freight train through the mountains in a lightning storm with massive raindrops falling from Heaven. Finally, as the morning came, the stars shone dimly above and it as another day and another song.
While I do have my guilty pleasures, ranging from Metal bands, to a few shameful pop acts, the one musical act that I could never accept is Kenny G. I know there are those amongst us who may use the Sax Man as a portal to their own personal happy place, but not me – only thoughts of pure hatred bubble to the surface when the annoying Kenny starts blowing. I even have a hard time being convivial towards men named Ken or Kenneth.
One thing is for certain; my connection with music is neither special nor unique. Yet still the moments that ebb and flow like the tide down at Bang Tao Beach could not be more vivid or passionate. The past is gone and all too fast, but the reality is it's always there – sitting next to us in that speeding convertible with the top down, the accelerator on the floor and the music way up loud. Can you hear it? I can.
— Bill Barnett
Keep in contact with The Thaiger by following our
Facebook page
.
Out of 37 countries, Thailand has the worst pension system, says Bloomberg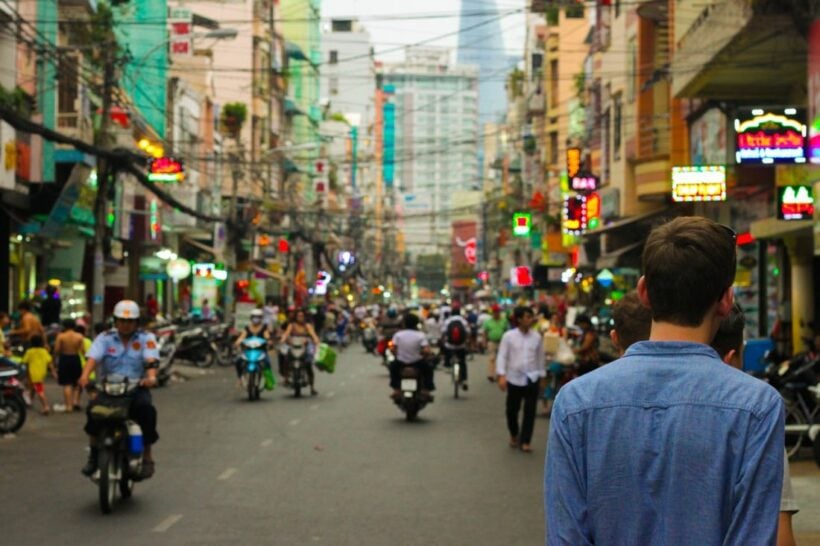 Thai Residents reports that on Sunday, Bloomberg published an article on the world's best pension systems, using information gathered from the 2019 Melbourne Mercer Global Pensions Index.
The survey looked at the pension systems of 37 countries with metrics including employee rights, savings, the number of homeowners, growth of assets, and growth of the economy. The purpose of the analysis was to determine what was needed to improve state pension systems and to gauge the level of confidence citizens had in their state pension system.
The Netherlands and Denmark were found to have the world's best state pensions, with Australia, Finland, Sweden, Norway, Singapore, New Zealand, Canada, and Chile next. Out of all 37 countries, Thailand finished last, with what the report described as an extremely ineffective and ambiguous system.
"Thailand was in the bottom slot and should introduce a minimum level of mandatory retirement savings and increase support for the poorest."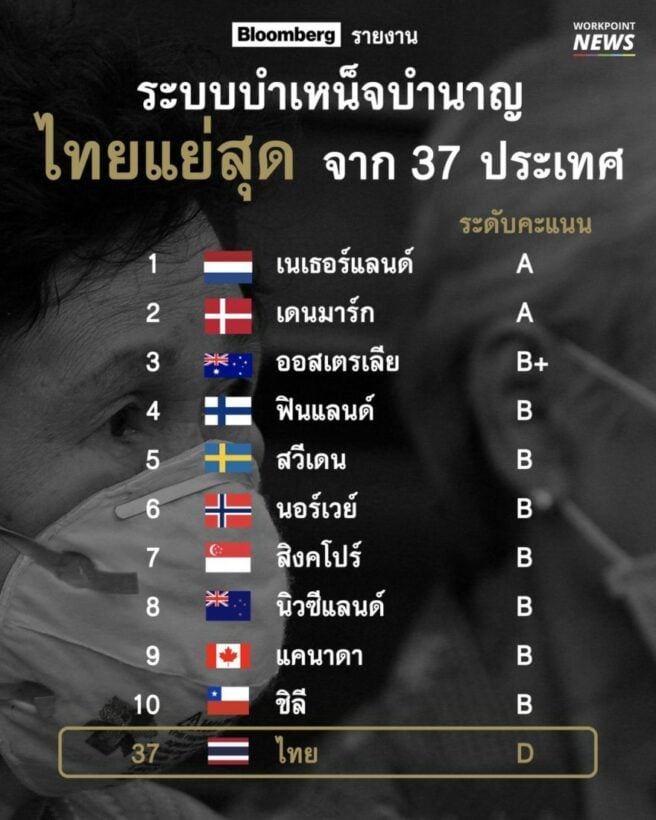 Photo: WorkpointNews
Thai Residents states that only those employed within the government system in Thailand are eligible for a pension based on salary. For most Thai citizens, pension amounts vary from 600 baht to 1,000 baht a month, depending on the recipient's age.
A report carried out by The Securities and Exchange Commission (SEC) advises Thai citizens to have at least 4 million baht saved by the time they retire, but Thai Residents reports that 60% of Thai retirees have less than 1 million baht in savings, with one in three citizens who have reached retirement age are forced to continue working in order to survive.
SOURCE: thairesidents.com
Keep in contact with The Thaiger by following our
Facebook page
.
Tax on salt content being considered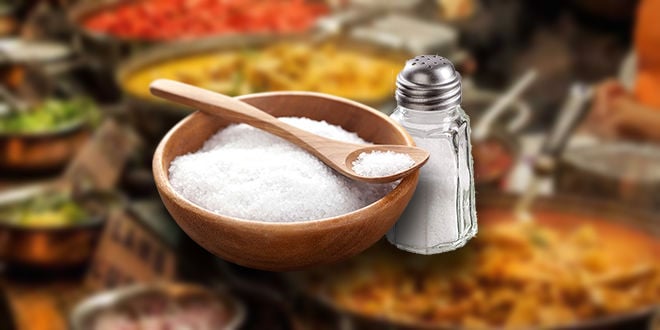 The Excise Department is considering imposing a tax on the salt content of food to encourage food producers to reduce the sodium content of snacks, instant noodles and seasoning cubes.
The director of the Office of Tax Planning said that the department is discussing a limit on the amount of sodium food can contain, in line with the standard set by the World Health Organization (WHO), which is 2,000 milligrams of salt per day.
In reality, Thai people consume an average of 1,000 milligrams per meal, making their daily intake well above WHO guidelines, according to the director.
He said any tax imposed would be at a level which would encourage food producers to reduce the sodium in their processed food without being punitive, adding that the proposal isn't intended to generate more tax revenue, but to help protect the health of consumers. Excessive sodium in the diet can lead to high blood pressure and kidney disease.
Fish sauce, soy sauce and salt would not be taxed.
SOURCE: thaipbsworld.com
Keep in contact with The Thaiger by following our
Facebook page
.
Water shortage warnings in 22 provinces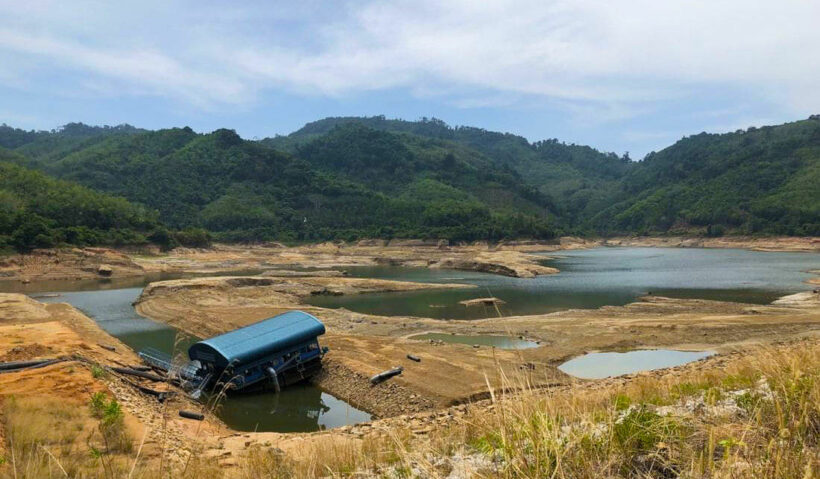 People living in 22 Thai provinces are being warned to prepare for shortages of drinking water during the upcoming dry season, due to start on November 1st.
The warning was issued by the National Water Resources Office, citing low levels in reservoirs, which are the main sources for tap water production waterworks in 22 provinces.
Areas at risk identified by the office are in northern, north-eastern, eastern and southern provinces.
Measures have been adopted by agencies charged with dealing with water shortages. including dredging water channels to allow greater volumes of water to flow into reservoirs, drilling underground wells, enlarging storage ponds and the purchase of water to supply to those in urgent need.
The Royal Irrigation Department has announced that people should use water sparingly.
There are currently about 6 billion cubic metres of usable water in reservoirs in the affected provinces, with 5 billion cubic metres reserved for consumption and ecological preservation, leaving only 1 billion cubic metres for use in agriculture.
This means farmers in the Chao Phraya river basin may not be able to grow a second crop of rice this year.
SOURCE: thaipbsworld.com
Keep in contact with The Thaiger by following our
Facebook page
.