If you can't play big don't even bother playing small!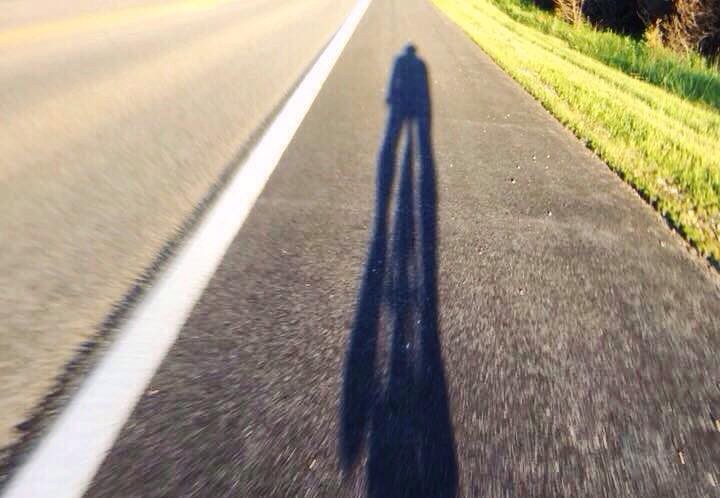 by Darren Scherbain
Steven approached me almost two years ago to help him with his assault on Ironman Wisconsin 2017. A torn meniscus last summer put a damper on last year's race, but didnt stop Steve from refocussing on Ironman Wisconsin  2018. A delay is never a denial.
It's been a long reconditioning process; Steve has made a ferocious commitment to himself and the process. It was at times a brutal painfully slow process that required a lot of faith and trust. A great thing about doubt is that it is a prerequisite for faith.
We chatted last Wednesday and collaborated on a race strategy for yesterday's race – a 1/2 Iron-man distance race that would really test his grit and resolve. The run was really going to be a challenge and a tough mental game.
PATIENCE, PATIENCE and PATIENCE …..
Well Steve pulled off an unbelievable execution and he is going to be in optimal position for September 9 in Wisconsin.
What made the hairs on my arms stand up is not his grit and resolve; but what happened in yesterday's race. Instead of being completely absorbed in himself and being ME centred. Steve stopped on the bike and helped someone with a flat who was having a tough "shitty"day.
How many of us would have the BALLS and humility to help another person with their flat?
WE CENTRED vs. ME CENTERED….. when you are racing hard and in the middle of kicking the shit out of your goals you tend to not be distracted by the tiny details. Goals have this tendency to become all-consuming and all-encompassing.
He didn't do it to cash in on karma. It was simply the right thing to do!
Success isn't something you get at the finish line; it's something your BRING!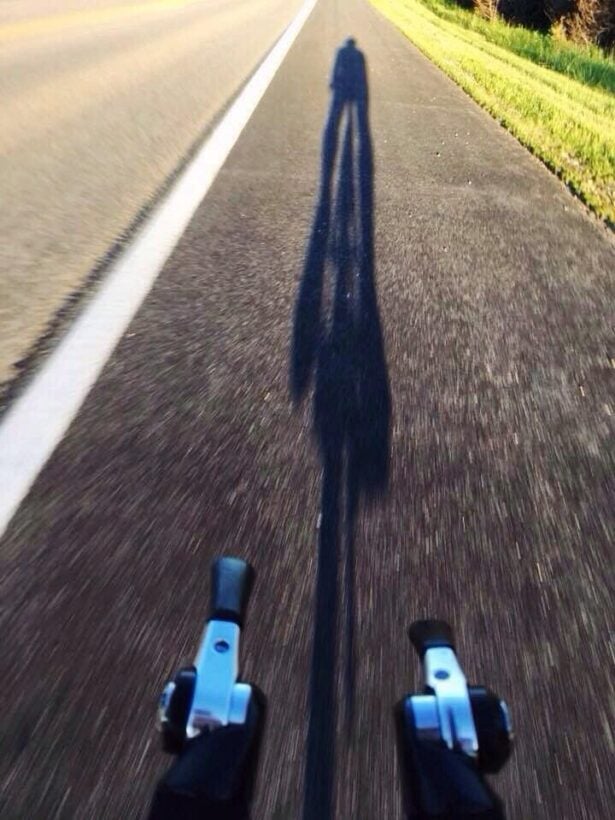 Are you considering a medical procedure abroad? With Thaiger Medical you can research hospitals and doctors, choose a destination in Thailand or abroad, and book an appointment today.
Experience the creative vibe during Bangkok Design Week with Airbnb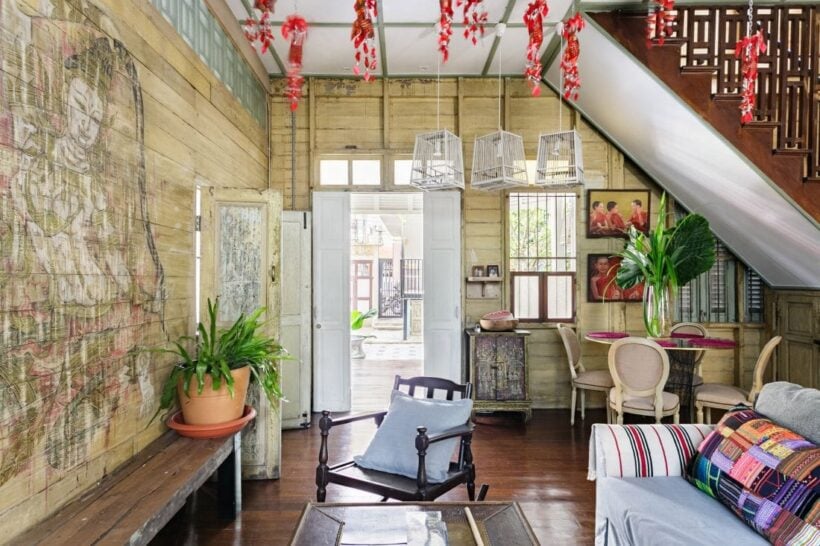 Thailand is a hub of creativity; a country filled with artisanal culinary gems and art galleries that boasts creativity and innovation allowing cultural tradition to sit comfortably alongside the embrace of new ideas. Thailand never tires, and Bangkok remains popular, with Airbnb seeing an influx of guests during festivals and events such as Bangkok Design Week, which returns for its second year from January 26 – February 3.
The creative economy is thriving worldwide and in Thailand Airbnb have seen a clear synergy between the creative and sharing economies with recent Airbnb data showing there are 2,000 passionate Airbnb Hosts in Thailand who work in the creative industry.
Airbnb's global digital platform helps creative entrepreneurs to support themselves, fund their passions and in many cases, showcase their creative work, in turn promoting local culture and authentic travel experiences to international and domestic travellers alike.
Held in the Bang Rak district of Bangkok – known for its creativity and centering around Charoen Kung Road, Bangkok's oldest road – the second edition of Bangkok Design Week is held under the theme "Fusing Forward" and looks to build on its first year of success.
With almost 10,000 Airbnb travellers expected in Bangkok each day of design week, and almost a quarter of all creative Airbnb hosts in Thailand being based in Bangkok, we share some unique Homes across the city, ideal for those looking to enjoy Bangkok's creative vibe.Between waking up from the comforts of a creatively designed home to attending hosted talks, travellers and locals alike are finding inspiration in this ever evolving golden city. Airbnb has also recently launched Airbnb Plus, which are a selection of homes intended for guests looking for one-of-a-kind, thoughtfully designed, beautiful homes with exceptional hosts.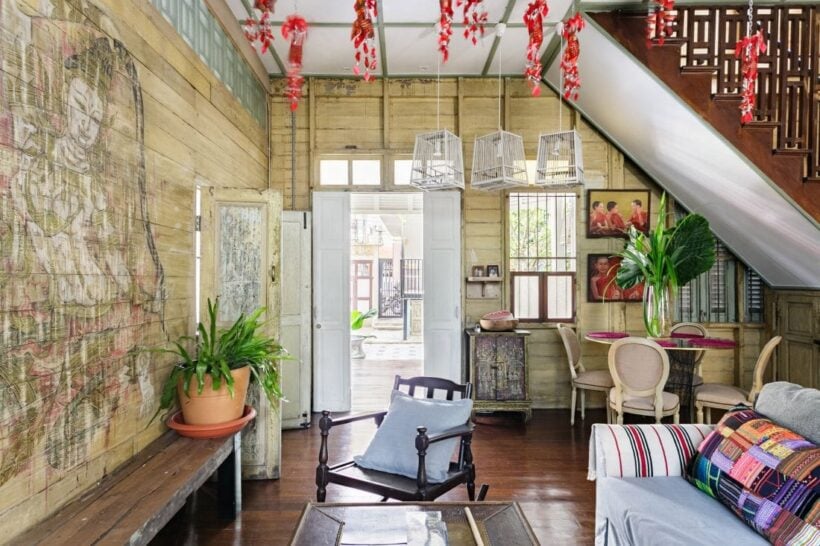 1) Anonymous Heritage Home
This rare and unique Thai house built at the turn of the 20th century, is made from golden teak wood and features antique objects, artworks, and high ceilings. Located in Silom area, the creative district is a short stroll away and the river boat for the old town and temples are minutes away.

A renovated 40-year old shophouse in the vibrant China Town area of Bangkok, Bā hào offers  Thai-contemporary inspired accommodation on the third and fourth floors with a shared living space on the second and an eclectic Oriental-style bar on the first floor.

Minimalist and zen-like, this townhouse is located in the heart of the city yet offers a laid back feel away from the hustle. With five bedrooms, it's ideal for a group looking to explore the city's creative nooks and crannies.

4) Design house near Chatuchak Market and Ari
This architect-designed house is in a lovely neighborhood with many local street foods nearby, and easy access to Bangkok's most popular creative hotspot Chatuchak Market, tourist spots and shopping malls.

This family-owned, antique design B&B is located between the old city and the new, and offers a truly unique accommodation experience located just 300m from the nearest BTS station and 600m from the nearest Chao Phraya River pier.
Airbnb is also supporting a new wave of creative entrepreneurs, where we see more creatives becoming Airbnb hosts. Meet local artists and spend the afternoon with them through Airbnb Experiences.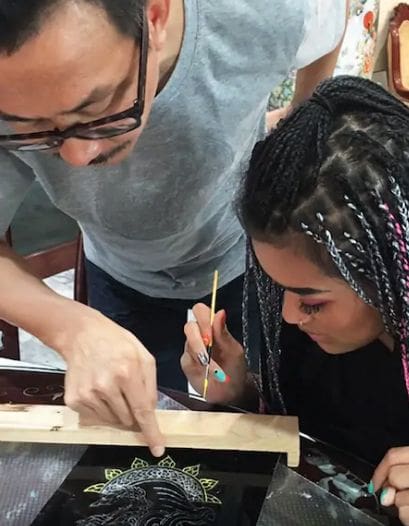 6) Lai Rod Num: Thai crafts gold workshop
Lai Rod Num is an ancient Thai craft using gold leaf and black lacquer painting which is often used in the decoration of temples or palaces pillars, window and door panels, ceremonial bowls, jewelry boxes, and much more. You will learn more about the craft and in the workshop using an adapted modern technique have the chance to create your own craft piece which you can take home.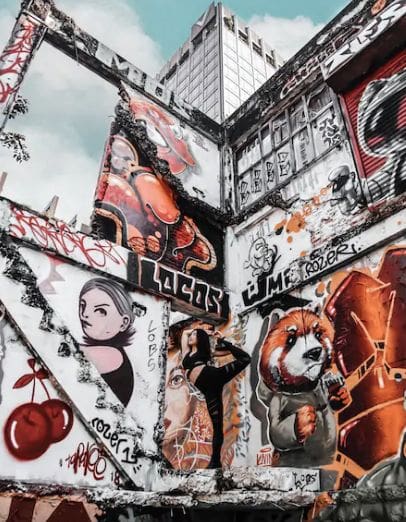 7) 1970's photo shooting with blogger
Blogger and photographer Tommy will show three completely different faces of Bangkok, in three different neighborhoods, highlighting Bangkok's diversity and the most beautiful points of the city. Guests will experience classic Bangkok architecture as well as the 'hipster' side of Bangkok with its hidden graffiti, street art and how local people live, and amazing Bangkok views.
Bangkok Airways celebrates the arrival of its 40th aircraft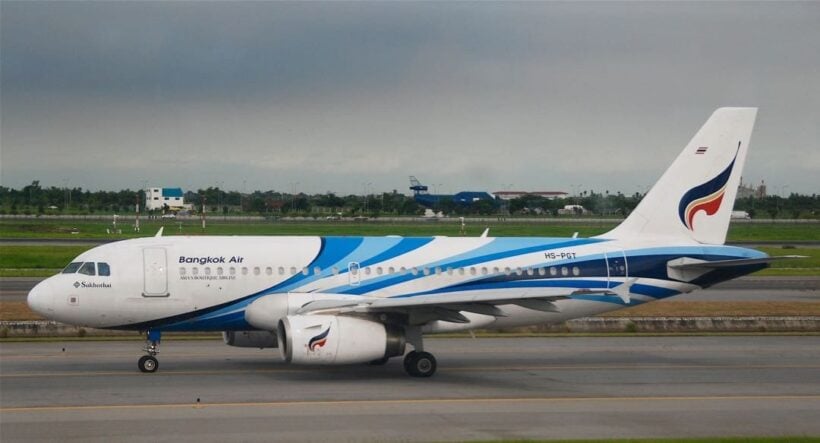 Bangkok Airways has welcome the latest Airbus A319 as the local airline's 40th aircraft when it arrived at Suvarnabhumi Airport.
The event was led by Dechit Chareonwong, vice president of Flight Operations and joined by Nijjapat Piyapant, vice president of Ground Operations.
This aircraft type, the latest incarnation of the short-haul A320, consists of 144 economy class seats and will serve popular domestic and international routes such as Chiang Mai, Phuket, Samui, Krabi, Myanmar (Yangon, Mandalay), Cambodia (Siem Reap, Phnom Penh), India (Mumbai) and Vietnam (Danang).
The airline is adding Vietnaese city of Cam Ranh as a new route starting January 25.
Currently, Bangkok Airways' fleet consists of 4 ATR 72-500s, 11 ATR 72-600s, 16 Airbus A319s and 9 Airbus A320s.

International Hip Hop sensation at Sugar Club Phuket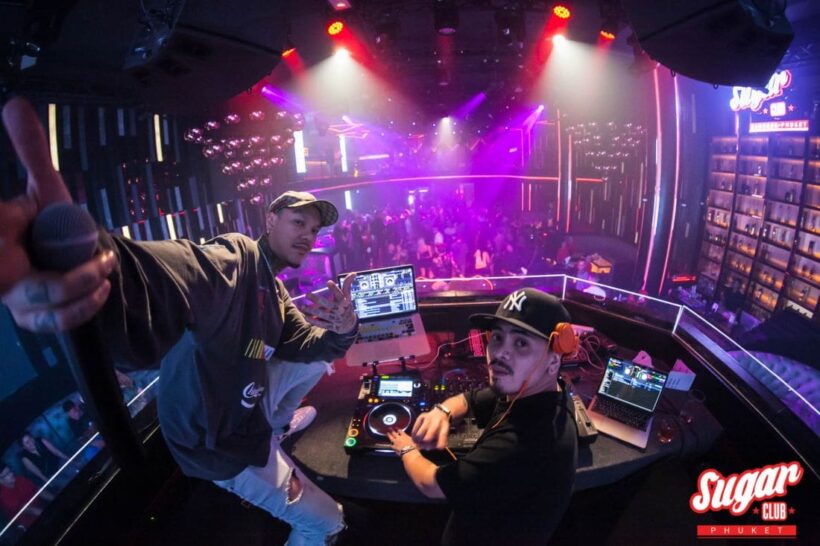 Sugar Club Phuket is hyped to host the Thailand premier of US Hip Hop sensation Rae Sremmurd, live on Tuesday, January 22.
Ever since Rae Sremmurd exploded onto the scene with SremmLife bangers "No Flex Zone", "Unlock the Swag" & "No Type", Hip Hop parties just haven't been the same. Brothers Swae Lee and Slim Jxmmi may be relative new-kids on the block, but they've already build massive success, notably since their Gucci Mane-featuring SremmLife 2 single "Black Beatles," and the accompanying online Mannequin Challenge rocketed them onto the international circuit.
More recently, their viral fanbase was gifted a fist-full of freshness when the trio of LPs on SR3MM arrived last year. A stand-out album with guest features from the likes of The Weeknd, Travis Scott and Future was always expected. But the inclusion of a strong pair of solo albums from Swae (the smooth ride of 'Swaecation') and Jxmmi (the trappier 'Jxmtro' with a stunning rap from Zoë Kravitz) proved the duo's star quality beyond question.
To quote Swae Lee: "We gonna be in one of the Hall of Fames; it doesn't matter if it's the hip-hop, the opera, or whatever, we're going down in history for something. There's gonna be statues of us. We gonna go hard while we're here. We're going to make classic, timeless music and make a mark on these motherfuckers."
Witness the rise of a legend at Rae Sremmurd's first show ever in Thailand, only at Sugar Club Phuket – live on Tuesday, January 22.
Facebook Event​ HERE
Email​: ​[email protected]
Phone​: +66 98 889 8590