How to save $24,000 a year – the move to Chiang Mai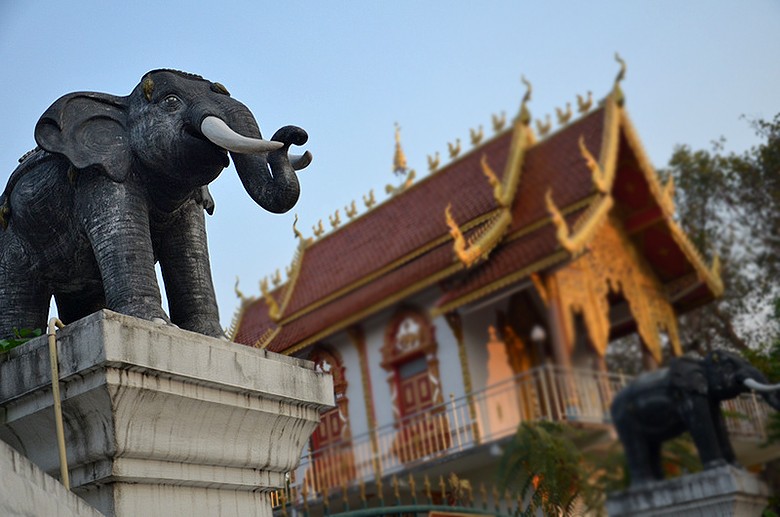 An Australian couple say they've saved almost $24,000 a year after a move from life in Melbourne to Chiang Mai.
Michelle and her fiance Jason moved from Melbourne in the southern state of Victoria to northern Thai 'capital' Chiang Mai at the start of 2018.
Freelance journalist Michelle has shared her savings and new lifestyle experiences in International Living.
"Before moving here, I knew Chiang Mai offered low-cost living and that the savings I'd make would mean I'd be in for a nice lifestyle upgrade. But I didn't realise just how good the value was."

Rent
Michelle says the couple now save more than $10,000 per year on rent, $5,000 on transport and $2,600 eating out compared to their previous expenses back in Melbourne, Australia.
"In Melbourne, my partner Jason and I paid $1,738 (plus bills) for a two-bedroom apartment in an old building with no amenities. This worked out to $400 a week, cheap by Melbourne standards.
"Compare this to our modern condo in the trendy Chiang Mai suburb of Nimman, which comes with a pool, gym, sauna, library, rooftop area and more. We now pay less than half what we were paying for rent in Melbourne."
But Michelle says you can save lot more if you are content with older places a in slightly less-fashionable locations.
"Friends of ours rent a much older place, with no amenities, in the neighbouring area of Santitham for 7,000 baht ($290) per month," Michelle wrote.
Find a place to rent in Chiang Mai search HERE.
Travel
"Cars are expensive to run. Back in Melbourne, it cost me at least $50 a fortnight to fill up my Hyundai Elantra – that's $1,300 a year, just on petrol. Add to that the cost of insurance (in my case, $812 for comprehensive cover) and registration ($800), and you're looking at a total of $2,912.
"Multiply that by two (Jason's car expenses were roughly the same as mine) and the grand total is an eyewatering $5,824."
In Chiang Mai the couple no longer need a car, as many places are within walking distance or they just use the Grab ride hailing app – on average about 68 baht per trip.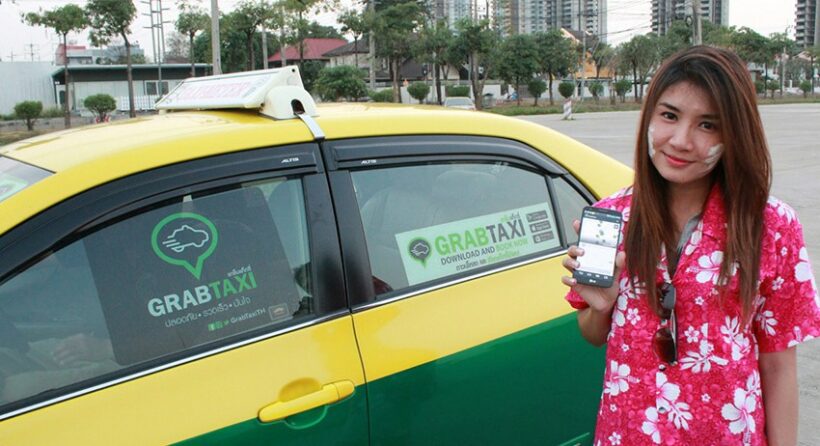 Hair and beauty
Michelle are that hair and beauty treatments are much cheaper in Chiang Mai than back in Melbourne.
Michelle say she sent $250 every six weeks for a cut, colour and blow-dry.
"I also used to treat myself to a pedicure ($30) every three months, which meant my beauty expenses – not including cosmetics – would set me back around $2,120 a year.
In Chiang Mai Michells says a cut, colour and blow-dry starts at around 2,850 baht ($118), while a pedicure is about 300 baht ($12) – an annual saving of $1,128."
"In Chiang Mai – a full-body, one-hour, oil massage for as little as 200 baht ($8). In Australia, that same massage would set you back at least $60."
Eating
"I estimate we spent at least $150 on either restaurant or takeaway food every week. Even takeaway Thai would cost about $40 for both of us".
But in Chiang Mai she says they make huge savings on food, despite eating out every night. She also says Chiang Mai is much cheaper when it comes to buying a beer compared to Melbourne.
"The other night, we spent 220 baht ($9) for two servings of pad Thai, a plate of pork ribs and two mango shakes,' Michelle added.
"We eat out every single night in Chiang Mai for about $100 per week. Compare this to our weekly restaurant/takeaway spend in Melbourne and we're saving about $2,600 a year on dining out."
"Back home, a beer would cost about $10.
"Here you can sip on a cold brew for as little as $2. Even if you only drank one beer a week, that's a saving of $416 a year", Michelle said.

You can read Michelle's full article about the couple's re-location and savings HERE.
Keep in contact with The Thaiger by following our
Facebook page
.


Have something to say? Scroll down to leave a comment, or visit our Thaiger Thailand Q&A Forum to discuss people, events, to-do and more with the local community.

Read more headlines, reports & breaking news in Chiang Mai. Or catch up on your Thailand news.

Earthquake could hit Chiang Mai and Chiang Rai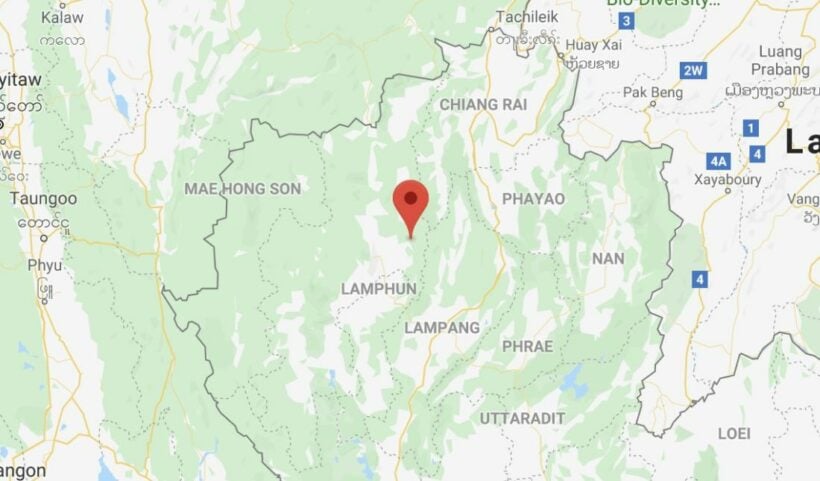 A magnitude 4.1 tremor shook seven districts of Chiang Mai and Chiang Rai on Friday night, prompting the Department of Mineral Resources to warn that the two northern provinces could face a magnitude 5 earthquake within ten years.
The prediction is based on analysis of movements in the Mae Tha fault lines, including the 5.1 ML quake in December 2006, centred under the Mae Rim district of Chiang Mai.
Geological studies in Ban Pong Samakkhi, Chiang Mai, indicate that the area experienced a 5.9 ML quake about 2,000 years ago.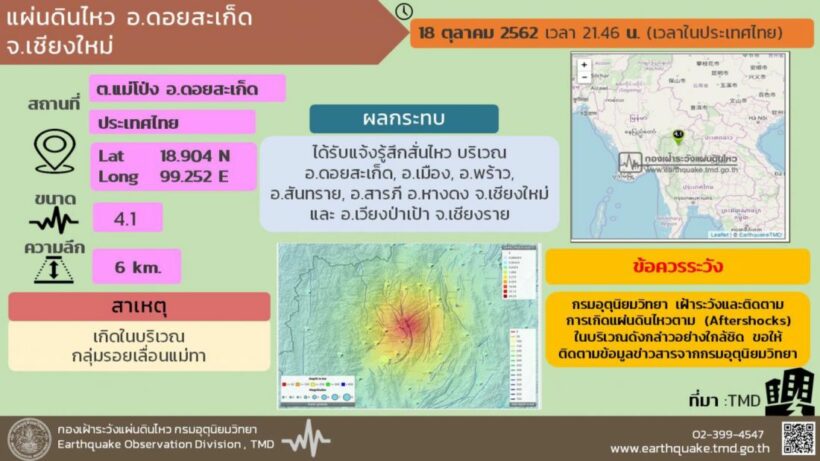 Photo : earthquake.tmd.go.th
Friday's temblor occurred at 9:46 pm, with its epicentre about six kilometres below the surface in Doi Saked district.
The tremor was felt in the Muang, Prao, San Sai, Doi Saket and Hang Dong districts of Chiang Mai and Wiang Papao district of Chiang Rai, though there have been no reports of casualties or property damage.
SOURCE: thaipbsworld.com
Keep in contact with The Thaiger by following our
Facebook page
.
Jump in national park visitor numbers as 'winter' arrives in northern Thailand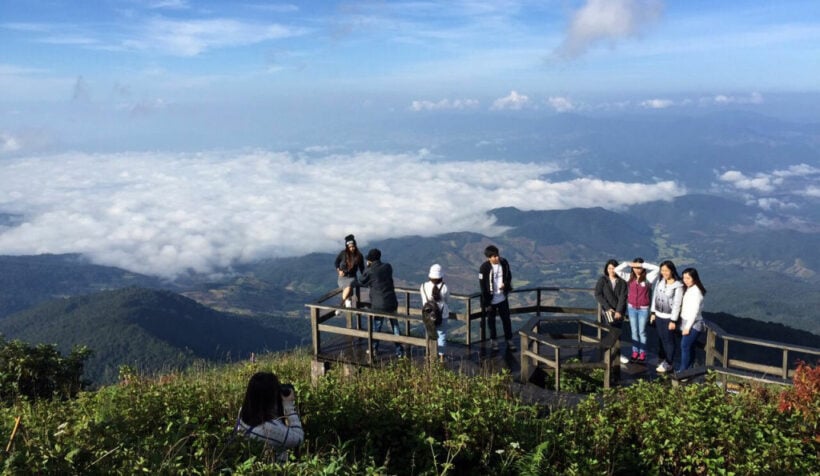 As northern Thailand moves into the 'cold season' (well, cold for Thailand) and temperatures drop, national park officials are reporting an increase in visitor numbers. Whilst the temperature is cooling down on the local northern mountain tops, the ground level temperatures are still around 30 (forecast below). But later in December the temperatures sometime reach as low as zero for places like Doi Inthanon.
The Bangkok Post is reporting that Kritsayam Khongsatri, Head of Doi Inthanon National Park in Chiang Mai says the park welcomed 21,994 visitors over the recent long weekend, over 7,000 a day.
Kritsayam says most of the visitors are Thais who enjoy camping in the colder weather, with average temperatures at the summit of Doi Inthanon, Thailand's highest mountain, being just 5-11 degrees Celsius.
Khao Yai National Park, north east of Bangkok, has also seen a significant increase in visitor numbers, with wild elephants coming out from the jungle to feel the warmth of the sun as temperatures dropped to below 20 Celsius yesterday.
"Visitors to the park are being asked to refrain from using car horns, or bright lights such as flashing cameras and full beam headlights to avoid disturbing the resident elephants."
Winter in northern Thailand typically sees a dip in temperatures and a decline in rainfall coupled with strengthening winds from the north.
SOURCE: Bangkok Post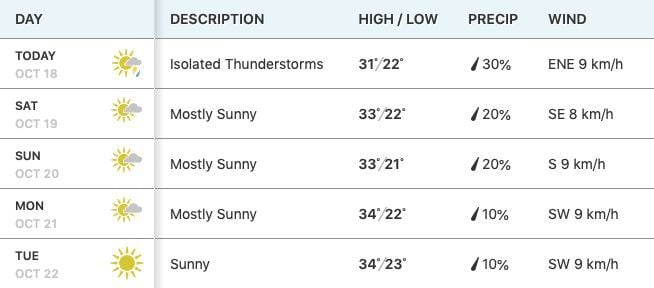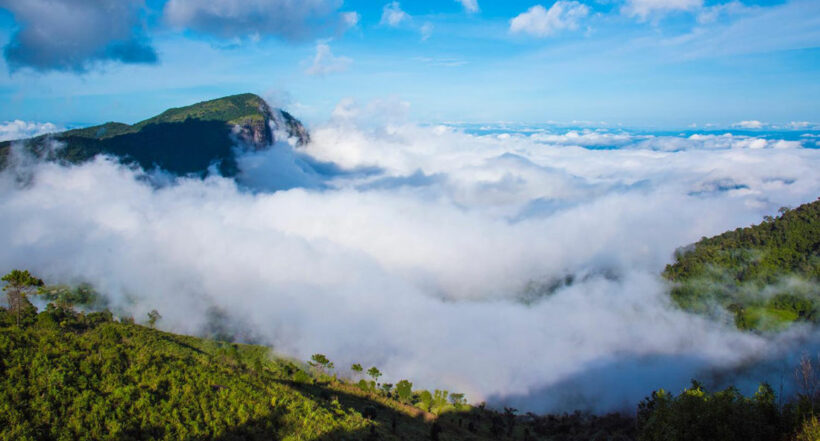 Keep in contact with The Thaiger by following our
Facebook page
.
Hostage drama in Chiang Mai – Man holds seven 7-Eleven employees hostage.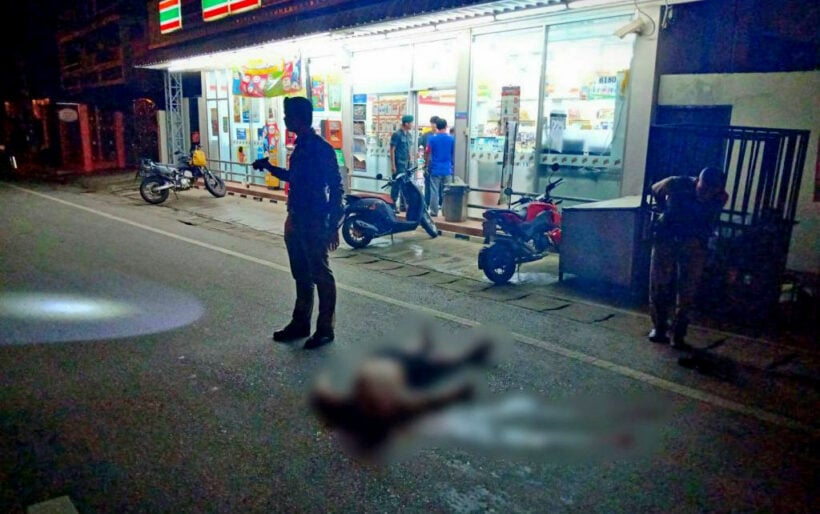 PHOTO: Chiang Mai City Life
A former Thai soldier has killed himself following a stand-off with police in Chiang Mai where he had taken seven 7-Eleven employees hostage. Eyewitnesses told Chiang Mai Citylife that a man with a gun arrived at the 7-Eleven in Mae Rim district on Chotana Road at around 5am yesterday and took one of the employees hostage.
The sergeant, who is described in reports as being "frantic and depressed", demanded that staff in the 7-Eleven live-stream the event on LINE, which they did.
Local police were called and were attempting to negotiate with the man when he shot himself in the head. Sergeant Punghong was rushed to Nakhon Ping Hospital where he later died from his injuries three hours later.
The dead man has been named as Sgt. Phongphan Kunhong, a 37 year old former soldier from Pha Mueang Force in the Chiang Rai district.
The soldier's superior confirmed to police that the man had been suffering from a depressive disorder. He died after several attempts to save him.
SOURCE: Chiang Mai City Life
Keep in contact with The Thaiger by following our
Facebook page
.