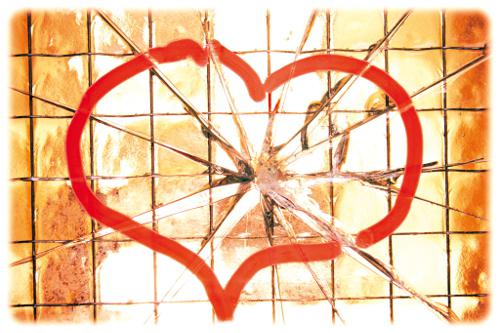 PHUKET: Not long ago, a close associate phoned to get a heavy burden off his chest. His parents in the UK were in need of help in moving to another state, but no other family members would help. "John" as we'll call him, complained to me that he really wanted to go back but that his Thai wife had spent everything he ever had so he couldn't afford to travel.
It's a very common scenario – foreigner comes to Thailand with money, falls in love/lust, stays, loses money, then either grins and bears it, becomes horribly miserable, commits suicide or somehow makes his way back home with bitter story to tell all who will listen.
After his money is gone, the foreigner is rightfully angry and worried, but to date has historically been of the mind that if it's over, then it's over, and nothing can be done. He thinks no money can be recovered, stolen property is lost forever, and there is absolutely no place to begin to set things right.
There are generally two types of personalities that find themselves dealing with this situation. The first is a passive, sometimes defeatist one that won't even try to do what it takes to recover what he is entitled to. He feels that it can't be done so trying would be useless.
The second type of personality is the one that decides to take action, come what may, to see how to make the best out of a bad situation. It is very easy to be defeatist because of what happened was bad enough, but add on top of that being a foreigner in a seemingly unfriendly or unsympathetic environment… you have prime ingredients for failure, even before success is considered.
Not everything in these situations need be lost forever – in many cases. While some things like documented evidence of fund transfers may not be easy to locate, or you never got a receipt from your wife for the money you gave her, or you can't even think about getting anything back because you have no place to live… don't give up.
Although most people, including Thais close at hand, may agree that nothing can be done, saying so doesn't make it so. Reward comes to those who seek it, and if you don't try then nothing will come to pass. If you have been ripped off by your (ex) Thai wife and want to get satisfaction, any money back, possession of at least some stolen property, the time to begin is now. Here's one tact to follow – with the caveat that this is not nor should it be considered legal advice:
1. Despite depression and possible other hardships, sit down and put together what you had, what she has, and where she got it – according to you.
2. Write down a brief but detailed account of your story – when and how you met your wife, the various dates and amounts of money transferred to Thailand from where, and dates your wife bought which items with the money you provided; marriage date and place; date major items, like car or house that was "bought" by her, and just how you provided the money for it.
3. In cases where the wife is an inveterate gambler and the big money has been lost through gambling, you are obviously not going to get any back. But you may be able to sue in civil court to recoup some property and whatever money may still be around or coming in as personal income.
4. To get organized on the road to meaningful action, it's best to talk with an attorney about your situation and show him whatever kind of evidence – record of events and documents, like bank transfer receipts that you have showing when, how and where you provided the money. You will probably be able to get some free legal advice up front as a lawyer who handles these cases will want you as a paying client and may be willing to try to solicit your interest by providing minimum guidance.
5. Because using someone else's money for wrongful reasons may also be a breach of the law, the aggrieved party may also consider filing a criminal complaint, first with the police, and then using a copy of that, with other documents and statements, working with a lawyer, to file a case with the public prosecutor's office.
6. In filing a formal civil case, several legal statutes are possibly applicable to the case of a foreigner faced with a common rip-off by a Thai wife (or even girlfriend). The client and lawyer should discuss which, but possible statutes including some of those in the contacts and family law sections of the Civil and Commercial Code. Property of Husband and Wife is covered under Statutes 1465-1493. In the Civil and Commercial Code, other sections may or may not apply. Chapter 1 under Title 6, Ownership-Acquisition of Ownership, beginning with statute number 1308, is instructive. Lawyers won't always identify which statutes apply for various reasons. Thais usually want to "get it over with" and don't like multiple filings.
The above is provided only for information and to illustrate that while you may be having hard times, and are rightfully depressed, doing something about it is possible, and frankly, can be another way of tiger-balming a sensitive wound. To what extent you will be successful depends on your individual case and the circumstances. In my experience, Thais have proven highly inventive in being unable to be found if hiding from someone trying to collect money from them. As well, police, when criminal charges are filed, are far from helpful in working with you to pursue locating the defendant. You will have to do a lot of the footwork yourself, go to various government agencies to obtain documents or complete filings. It takes a great deal of time, and results are seldom immediate.
For foreigners who have not yet run into the unfortunate circumstances described in this article but are certainly not immune from them, take heed and keep records.
Frank G Anderson is the Thailand representative of American Citizens Abroad. He was a US Peace Corps volunteer to Thailand from 1965-67, working in community development. A freelance writer and founder of Northeast Thailand's first local English language newspaper, the Korat Post (thekoratpost.com), he has spent over eight years in Thailand "embedded" with the local media.
He has an MBA in Information Management and an Associate Degree in Construction Technology.
— Frank G Anderson

Join the conversation and have your say on Thailand news published on The Thaiger.
Thaiger Talk is our new Thaiger Community where you can join the discussion on everything happening in Thailand right now.
Please note that articles are not posted to the forum instantly and can take up to 20 min before being visible. Click for more information and the Thaiger Talk Guidelines.