Excuse Buster: Moringa – The tree of life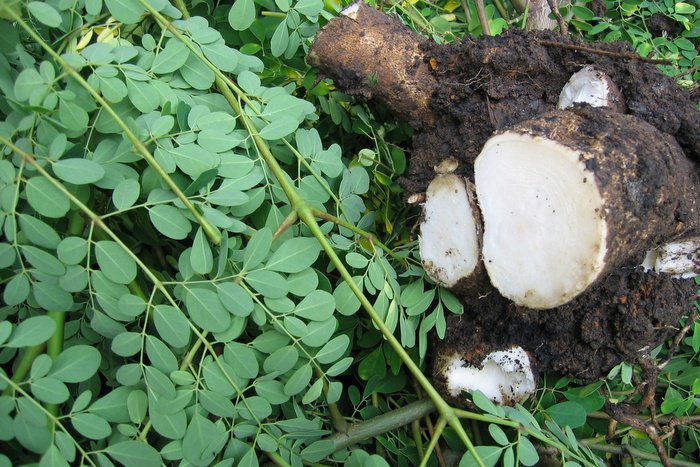 PHUKET: As we continue our superfood series, I should tell you about moringa – the tree of life.
This is not a title to be taken lightly. This nutrient-dense plant is one of the most powerful natural multi-vitamins around. It's a true superfood with a nutritional breakdown that includes: 92 nutrients, 46 antioxidants, 36 anti-inflammatories, 18 amino acids, 9 essential amino acids and 13 essential vitamins and minerals.
Here are six reasons why you should add moringa to your daily diet:
INCREASES ENERGY
Moringa is an excellent source of vitamin B6, calcium, iron, magnesium, phosphorus, riboflavin (B2) and a source of thiamine (B1) and niacin (B3), all essential vitamins and minerals that contribute to normal, energy-yielding metabolism.
ANTI-AGING
Damage from free radicals accelerates aging. One weapon to neutralize them is through the consumption of anti-oxidants.
Moringa has an exceptional antioxidant profile, with six times the antioxidant content of goji berries and more antioxidants than green tea, blueberries, acai and pomegranates.
The antioxidants, vitamin E, riboflavin and zinc in moringa contribute to the protection of cells from oxidative stress, which also helps in the battle against aging.

STRONG, HEALTHY IMMUNE SYSTEM
Vitamin C and zinc help support the normal functions of the immune system. Moringa is an excellent source of both.
REDUCES OF TIREDNESS, FATIGUE AND STRESS
Moringa is especially high in vitamin A [325% recommended dietary allowances (RDA) per 100g] and iron (468% RDA per 100g), which support the reduction of tiredness and fatigue.
The high-iron content also makes moringa ideal for vegans, vegetarians and those with iron-deficienciesVitamin A is needed for normal production of red blood cells and iron contributes to normal formation of red blood cells and hemoglobin, the substance in red blood cells that transports oxygen through the body.
Moringa is also an excellent source of Vitamin B6, magnesium and potassium and a source of niathin (B3) and thiamin (B1) – essential nutrients that contribute to the normal functioning of the nervous system.
DETOXIFYING
Detoxification is a natural process that allows the body to eliminate environmental and dietary toxins.
The liver plays a key role in the process and needs nutritional support in the form of vitamins, minerals and amino acids. Moringa is an excellent source of 13 essential vitamins and minerals which help to repair damage, as well as nine essential amino acids.

PROMOTES VIBRANT SKIN
Moringa is rich in antioxidants and skin-loving vitamins A, E, riboflavin (B2) and niacin (B3), as well as zinc, which all promote healthy, radiant skin. It also contains almost 25 per cent protein, which helps support the growth, repair and maintenance of healthy skin cells.
There are a few ways in which moringa can be consumed.
The leaves are a great addition to a salad. In regards to adding the leaves to cooked dishes, take caution, as excessive heat destroys some of the vitamins, and all of the enzymes.
The powder form has a spinach-like taste, so it is ideal for mixing into green smoothies or juices.
Moringa pods and seeds, however, will retain most of their nutrients, even if they are cooked.
We are blessed here in Phuket, as it is an ideal place find moringa. I know many people who have it growing in their backyards. You will also be able to find it in health foods stores as a loose powder or tea. Some local markets may even have the fresh leaves available.
Craig Burton is a nutritional expert with more than 15 years of experience at the forefront of the health and well-being field. He offers a high-level of his expertise in functional training and nutrition, focusing on detoxification, food intolerance and nutrient deficiency. For more information about Craig and his services, visit thevitruvianmethod.com
— Craig Burton
Keep in contact with The Thaiger by following our
Facebook page
.
Out of 37 countries, Thailand has the worst pension system, says Bloomberg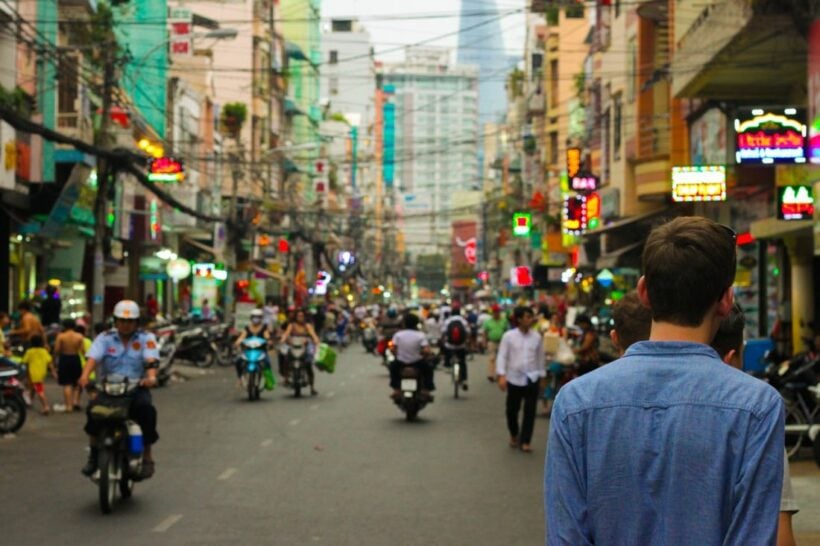 Thai Residents reports that on Sunday, Bloomberg published an article on the world's best pension systems, using information gathered from the 2019 Melbourne Mercer Global Pensions Index.
The survey looked at the pension systems of 37 countries with metrics including employee rights, savings, the number of homeowners, growth of assets, and growth of the economy. The purpose of the analysis was to determine what was needed to improve state pension systems and to gauge the level of confidence citizens had in their state pension system.
The Netherlands and Denmark were found to have the world's best state pensions, with Australia, Finland, Sweden, Norway, Singapore, New Zealand, Canada, and Chile next. Out of all 37 countries, Thailand finished last, with what the report described as an extremely ineffective and ambiguous system.
"Thailand was in the bottom slot and should introduce a minimum level of mandatory retirement savings and increase support for the poorest."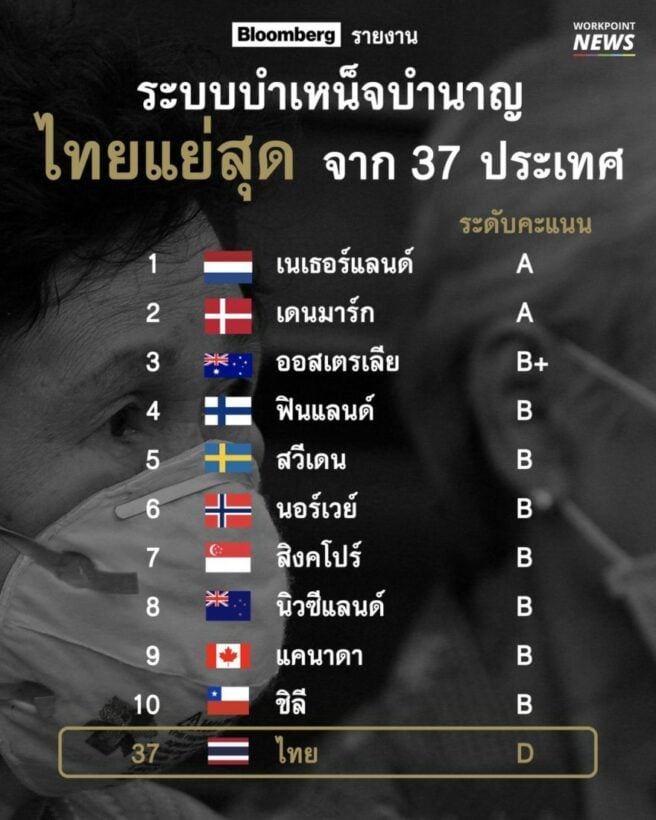 Photo: WorkpointNews
Thai Residents states that only those employed within the government system in Thailand are eligible for a pension based on salary. For most Thai citizens, pension amounts vary from 600 baht to 1,000 baht a month, depending on the recipient's age.
A report carried out by The Securities and Exchange Commission (SEC) advises Thai citizens to have at least 4 million baht saved by the time they retire, but Thai Residents reports that 60% of Thai retirees have less than 1 million baht in savings, with one in three citizens who have reached retirement age are forced to continue working in order to survive.
SOURCE: thairesidents.com
Keep in contact with The Thaiger by following our
Facebook page
.
Tax on salt content being considered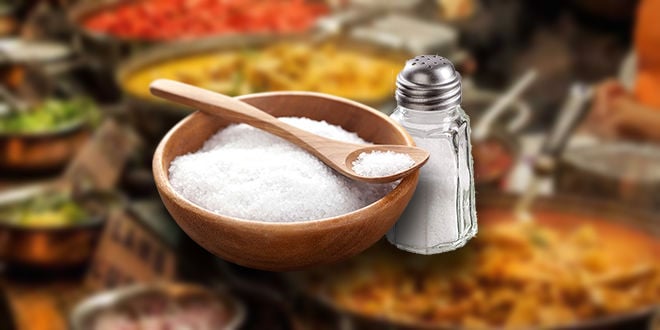 The Excise Department is considering imposing a tax on the salt content of food to encourage food producers to reduce the sodium content of snacks, instant noodles and seasoning cubes.
The director of the Office of Tax Planning said that the department is discussing a limit on the amount of sodium food can contain, in line with the standard set by the World Health Organization (WHO), which is 2,000 milligrams of salt per day.
In reality, Thai people consume an average of 1,000 milligrams per meal, making their daily intake well above WHO guidelines, according to the director.
He said any tax imposed would be at a level which would encourage food producers to reduce the sodium in their processed food without being punitive, adding that the proposal isn't intended to generate more tax revenue, but to help protect the health of consumers. Excessive sodium in the diet can lead to high blood pressure and kidney disease.
Fish sauce, soy sauce and salt would not be taxed.
SOURCE: thaipbsworld.com
Keep in contact with The Thaiger by following our
Facebook page
.
Water shortage warnings in 22 provinces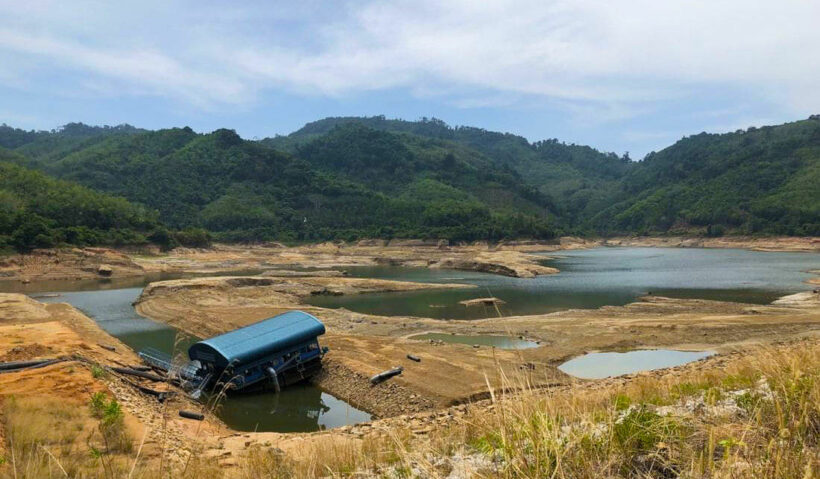 People living in 22 Thai provinces are being warned to prepare for shortages of drinking water during the upcoming dry season, due to start on November 1st.
The warning was issued by the National Water Resources Office, citing low levels in reservoirs, which are the main sources for tap water production waterworks in 22 provinces.
Areas at risk identified by the office are in northern, north-eastern, eastern and southern provinces.
Measures have been adopted by agencies charged with dealing with water shortages. including dredging water channels to allow greater volumes of water to flow into reservoirs, drilling underground wells, enlarging storage ponds and the purchase of water to supply to those in urgent need.
The Royal Irrigation Department has announced that people should use water sparingly.
There are currently about 6 billion cubic metres of usable water in reservoirs in the affected provinces, with 5 billion cubic metres reserved for consumption and ecological preservation, leaving only 1 billion cubic metres for use in agriculture.
This means farmers in the Chao Phraya river basin may not be able to grow a second crop of rice this year.
SOURCE: thaipbsworld.com
Keep in contact with The Thaiger by following our
Facebook page
.