Diving: Curate diving with kind words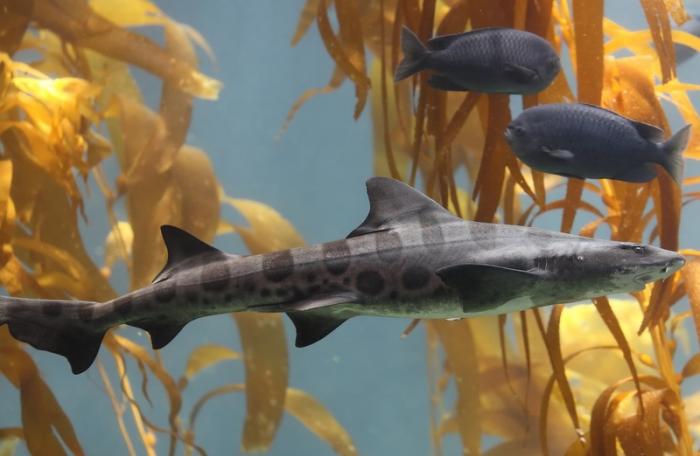 PHUKET: You're going to be hard pressed to find an easily accessible, warm water dive site anywhere in the world that wasn't more glorious ten, twenty years ago. However, shallow tropical water sites, which have been most heavily transformed from global warming and other human impacts, are still capable of inspiring, mesmerizing and filling a diver's heart and mind with awe.
Those of us in Phuket's dive industry keep forgetting these two key points. And though we seek to promote our diving to the outside world, the words we use when describing it within the community or even to loyal customers undermines that message – a message that I believe to my core is fair: diving in the Andaman from Kata Beach shore dives to liveaboards in Hin Daeng and Hin Muang is great diving.
Writing the Phuket Gazette dive columns for the last five years has been one of my greatest pleasures on the island, as it opened the doors to the wonders below the Andaman Sea's surface to me.
So, as I ink my final dive column for the Gazette, I ask that those in the industry attempt to see Shark Point, King Cruiser, Koh Dok Mai, even Racha Noi through the eyes of divers new to the region. More importantly, I ask that Dive Masters and Dive Instructors help curate a culture that leaves even divers with thousands of dives under their belt arriving at the surface after 45 minutes of bottom time with a smile on their face.
The best piece of advice I've ever had was from Nick of Scuba Nicks: "When I hit the surface after a dive, no matter how boring or bad it was, I smile and I say, "Wasn't that amazing?' And then I find something, anything, that was interesting and start talking about it."
I am, of course, paraphrasing.
That start to a dialogue re-focuses our clients or even our dive buddy on something positive. Even if what you saw was a fish trap on a coral reef, it opens up a conversation that engages the diver as he or she begins to understand his or her role as a custodian of the underwater world.
Vince Moy, who for a long time was working on the island with Kiwidiver, embodied this mentality to the point that grabbing a beer with him at Happy Days on Chalong Pier Road was always a pleasure. Without exception, no matter how tired and worn out, Vince was teeming with excitement about some nudibranch, species of sea horse or even a change in grass bed conditions that he witnessed on a recent dive.
Unconsciously, or possibly consciously, Vince was constantly nudging me and those around him to take better care of the ocean, to explore and to be inspired, because if you look hard enough, every dive can reveal something unique and beautiful.
In 2009, Richard Thaler published his book Nudge: Improving Decisions About Health, Wealth, and Happiness, where he explores Nudge Theory – a concept in behavioral science, political theory and economics which argues that positive reinforcement and indirect suggestions are capable of influencing the motives, incentives and decisions made by people and groups.
The use of verbal nudges within the dive industry to change our attitudes and the experiences of clients or even our dive buddies is essential to ensure the industry thrives in the region, especially as oceans and the wonders beneath it change.
Only the other day, in Chiang Mai of all places, I overheard a woman recounting her experience during a PADI Instructor Training Course where the director used the term 'tea bagging' on several occasions.
In the diving industry, tea bagging refers to taking 'Discover Scuba' divers and basically holding on to their tanks and dragging them around underwater before bringing them back to the surface. If I were taking my mum to a scuba shop to get her DSD, because I wanted to share the underwater world with her, I would not be happy to hear some arrogant dive instructor filling up tanks in the back going on about tea bagging clients.
To stop thinking about it as tea bagging, we need to stop calling it tea bagging.
Of course such language isn't for clients' ears. However, words we use impact the way we perceive them; it plays out on a larger scale and creates a culture – read Mr Thaler if you want to get the full argument about nudges.
In the same way, our constant whining about Shark Point no longer having sharks, or the corals not being the same in the shallows after the coral bleaching of 2010, is also creating a culture of despair. Yes, it was easier to collect a fat tip from a happy client when all you had to do was float around Shark Point to spot one or two Leopard Sharks. Those times are gone. And that's fine. Now, it's necessary to peer under small overhangs and go slow to find a Bamboo Shark or perhaps a couple of colorful nudibranchs. And there is always the chance you will cross paths with the iconic spotted shark.
If my dive instructor hits the surface and starts rattling on about how cool it was to see a Mantis Shrimp because they punch so fast that they create an air bubble, which kills its prey with sound waves as the bubble collapses, I'm going to be pumped about having seen a Mantis Shrimp. So, why not share some insights and inspire your dive buddies and clients?
However, by changing the language we use, we don't have to ignore the problems we are facing. Divers are serious stakeholders and custodians of the underwater world and we have a responsibility to fulfill those roles. Getting students involved with dive site cleanups and programs such as Shark Guardian, Spot the Leopard Shark, or Manta Trust, or even looking at coral nurseries off Phi Phi Don, is an important part of helping those students to develop as responsible members of our community. These are also great ways to engage more experienced divers who might yawn in your face when you start talking about Mantis Shrimps.
Scuba is a tool. It's a tool to explore our world and understand it. Though we need to show our students that the underwater world is changing and that it does need us to step up our efforts, we have to remember that it is still a wondrous place, even if it's changed from what we remember when we first went beyond our comfort zone, strapped on a tank and began to explore below the surface of the Andaman.
— Isaac Stone Simonelli
Thai Air Asia pulling the plug on its Chiang Rai-Singapore service?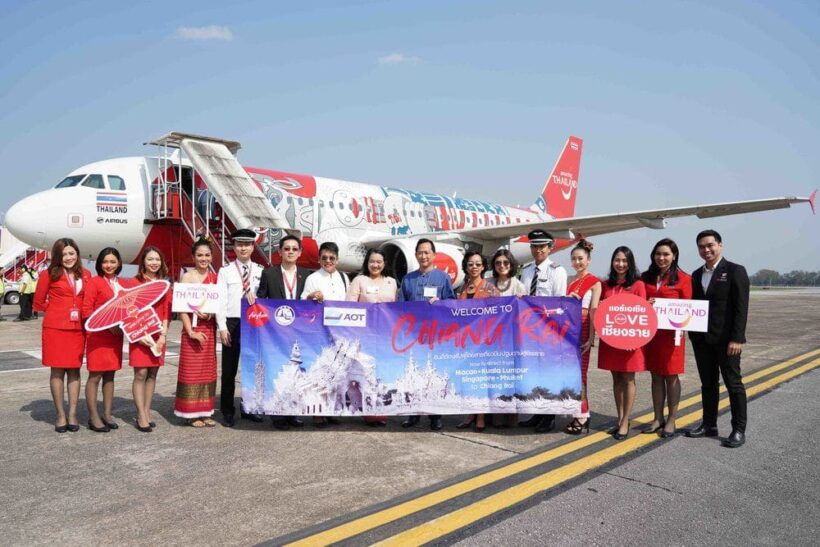 from ttrweekly.com
The Thai AirAsia's direct flight between Chiang Rai and Singapore is unlikely to survive. That's the outlook of travel website ttrweekly.com
Launched early 2019 with little fanfare, the new international route was one of four direct services that use Chiang Rai as a hub. The others were direct flights to Kuala Lumpur, Macau and Phuket.
So what's gone wrong? Apart from the 4,000-6,000 baht return fare compared with the connecting flight route through Bangkok (costing around 12,000 baht), you'll be in Singapore tucking into your first King Prawn at the Newton Food Centre while the others are still transiting in Bangkok.
The three weekly direct flights depart Chiang Rai on Tuesdays, Thursdays, Saturdays at 7am and arrive in Singapore by 11am. But the writer, Don Ross, is bemoaning the 50 to 60 passengers on board the 180 seat Airbus. He says he's taken the flight six times so far and ponders the low passenger load.
Don believes there is only a slim chance of this flight surviving. Checking the Air Asia website the direct flights disappears after October 29 on the booking page.
Don believes that one obvious reason for the failure of attracting full plane loads was the health-threatening smog that covered northern Thailand for two months earlier this year. And then it was the wet season. He also ponders AirAsia's over-reliance on its BIG Loyalty program and enthusiastic social media users to promote flights instead of spending on any local advertising.
Don has further analysis of the failure of the Chiang Rai-Singapore route this year to ignite passenger bookings. You can read his full story HERE.
Suvarnabhumi's 'fast track' scam exposed – AoT crackdown on Thailand's biggest airport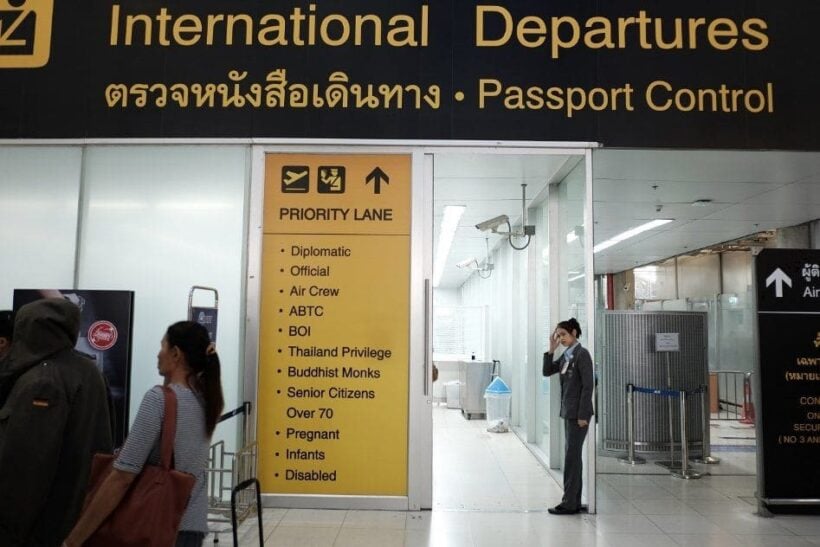 After allegations of massive fraud in the use of Thailand's largest airport's Premium Lanes at immigration, Airports of Thailand (AoT) are cracking down on the use of the so-called 'fast lanes' and the hawkers profiting from the reselling of the service.
Only first and business class passengers, plus passengers with special needs, will be permitted to use the Premium Lane services at Suvarnabhumi International Airport from July 1, according to Manager Online.
The story describes the system as a "major scam" and was netting alleged "airport mafia" amounts totalling millions of baht. The Fast track tickets were also being hawked online on a number of sites checked by The Thaiger today (below).
The so-called 'Fast Track' tickets, sold by Thai Immigration and handled by a company called VFS Global Group, were getting into the hands of tour groups and other people on-selling the tickets with huge mark-ups.
Airports of Thailand's Sutheerawat Suwannawat says that his personnel will be keeping an eye on the use of the Airport's Premium Lanes from July 1 saying that only first and business class passengers and other passengers with special needs will be able to access the fast track lanes from then on. It's also expected that expats on the Elite Visa program will still be able to access premium services at Immigration.
Tickets were being sold to unsuspecting passengers for upwards of 1,000 baht.
SOURCE: Manager Online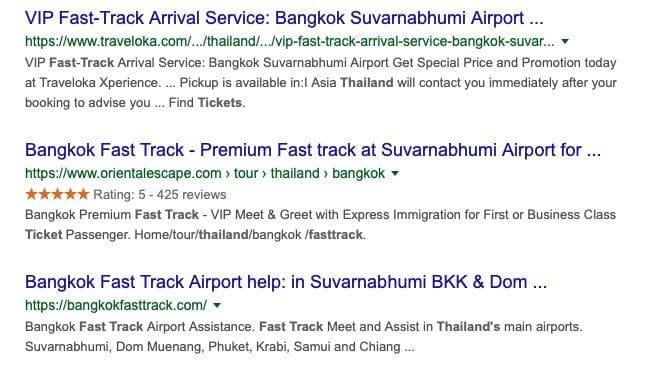 New 'no smoking law' is not banning smoking in homes – Thai health official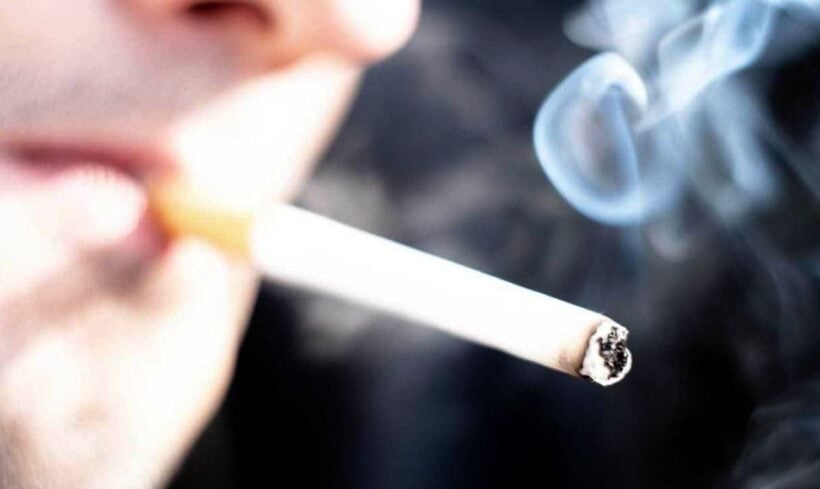 Health official Lertpanya Buranabanthit has been forced to clarify the situation about the so called 'ban' on smoking in Thai homes reported over the weekend. He has hit back at claims on social media that the new law is trying to stop people smoking in their own houses.
Read the story HERE.
Thai social media has made the story the top-trending topic over the weekend – some in favour, many not, and most misunderstanding the actual proposed new law.
Lertpanya, head of the Department of Women's Affairs and Family Development, explained that the law does not seek to ban smoking in people's homes. He said that the laws have simply been brought about to protect children and other vulnerable people from the negative health effects of second hand smoke inside homes where the smoker is inflicting their habit on other residents or family members.
The new law comes into effect in Thailand from August 20.
Many posters slammed the invasion on their civil liberties, others said the new law would be impossible to enforce, other thought it was a good idea to protect vulnerable people in homes from being exposed to other residents' smoke. Others scoffed at the idea that smoking around children was tantamount to 'child abuse', as mentioned by some health officials.
SOURCE: Sanook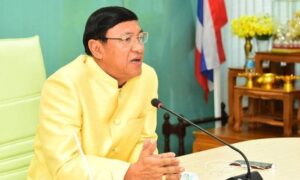 Lertpanya, head of the Department of Women's Affairs and Family Development