Diving: Curate diving with kind words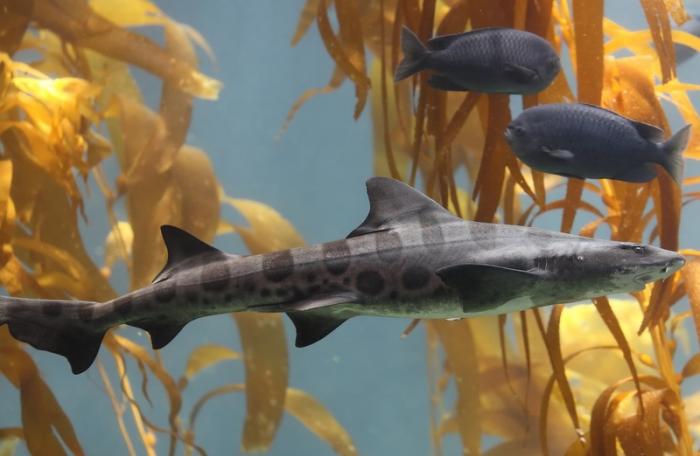 PHUKET: You're going to be hard pressed to find an easily accessible, warm water dive site anywhere in the world that wasn't more glorious ten, twenty years ago. However, shallow tropical water sites, which have been most heavily transformed from global warming and other human impacts, are still capable of inspiring, mesmerizing and filling a diver's heart and mind with awe.
Those of us in Phuket's dive industry keep forgetting these two key points. And though we seek to promote our diving to the outside world, the words we use when describing it within the community or even to loyal customers undermines that message – a message that I believe to my core is fair: diving in the Andaman from Kata Beach shore dives to liveaboards in Hin Daeng and Hin Muang is great diving.
Writing the Phuket Gazette dive columns for the last five years has been one of my greatest pleasures on the island, as it opened the doors to the wonders below the Andaman Sea's surface to me.
So, as I ink my final dive column for the Gazette, I ask that those in the industry attempt to see Shark Point, King Cruiser, Koh Dok Mai, even Racha Noi through the eyes of divers new to the region. More importantly, I ask that Dive Masters and Dive Instructors help curate a culture that leaves even divers with thousands of dives under their belt arriving at the surface after 45 minutes of bottom time with a smile on their face.
The best piece of advice I've ever had was from Nick of Scuba Nicks: "When I hit the surface after a dive, no matter how boring or bad it was, I smile and I say, "Wasn't that amazing?' And then I find something, anything, that was interesting and start talking about it."
I am, of course, paraphrasing.
That start to a dialogue re-focuses our clients or even our dive buddy on something positive. Even if what you saw was a fish trap on a coral reef, it opens up a conversation that engages the diver as he or she begins to understand his or her role as a custodian of the underwater world.
Vince Moy, who for a long time was working on the island with Kiwidiver, embodied this mentality to the point that grabbing a beer with him at Happy Days on Chalong Pier Road was always a pleasure. Without exception, no matter how tired and worn out, Vince was teeming with excitement about some nudibranch, species of sea horse or even a change in grass bed conditions that he witnessed on a recent dive.
Unconsciously, or possibly consciously, Vince was constantly nudging me and those around him to take better care of the ocean, to explore and to be inspired, because if you look hard enough, every dive can reveal something unique and beautiful.
In 2009, Richard Thaler published his book Nudge: Improving Decisions About Health, Wealth, and Happiness, where he explores Nudge Theory – a concept in behavioral science, political theory and economics which argues that positive reinforcement and indirect suggestions are capable of influencing the motives, incentives and decisions made by people and groups.
The use of verbal nudges within the dive industry to change our attitudes and the experiences of clients or even our dive buddies is essential to ensure the industry thrives in the region, especially as oceans and the wonders beneath it change.
Only the other day, in Chiang Mai of all places, I overheard a woman recounting her experience during a PADI Instructor Training Course where the director used the term 'tea bagging' on several occasions.
In the diving industry, tea bagging refers to taking 'Discover Scuba' divers and basically holding on to their tanks and dragging them around underwater before bringing them back to the surface. If I were taking my mum to a scuba shop to get her DSD, because I wanted to share the underwater world with her, I would not be happy to hear some arrogant dive instructor filling up tanks in the back going on about tea bagging clients.
To stop thinking about it as tea bagging, we need to stop calling it tea bagging.
Of course such language isn't for clients' ears. However, words we use impact the way we perceive them; it plays out on a larger scale and creates a culture – read Mr Thaler if you want to get the full argument about nudges.
In the same way, our constant whining about Shark Point no longer having sharks, or the corals not being the same in the shallows after the coral bleaching of 2010, is also creating a culture of despair. Yes, it was easier to collect a fat tip from a happy client when all you had to do was float around Shark Point to spot one or two Leopard Sharks. Those times are gone. And that's fine. Now, it's necessary to peer under small overhangs and go slow to find a Bamboo Shark or perhaps a couple of colorful nudibranchs. And there is always the chance you will cross paths with the iconic spotted shark.
If my dive instructor hits the surface and starts rattling on about how cool it was to see a Mantis Shrimp because they punch so fast that they create an air bubble, which kills its prey with sound waves as the bubble collapses, I'm going to be pumped about having seen a Mantis Shrimp. So, why not share some insights and inspire your dive buddies and clients?
However, by changing the language we use, we don't have to ignore the problems we are facing. Divers are serious stakeholders and custodians of the underwater world and we have a responsibility to fulfill those roles. Getting students involved with dive site cleanups and programs such as Shark Guardian, Spot the Leopard Shark, or Manta Trust, or even looking at coral nurseries off Phi Phi Don, is an important part of helping those students to develop as responsible members of our community. These are also great ways to engage more experienced divers who might yawn in your face when you start talking about Mantis Shrimps.
Scuba is a tool. It's a tool to explore our world and understand it. Though we need to show our students that the underwater world is changing and that it does need us to step up our efforts, we have to remember that it is still a wondrous place, even if it's changed from what we remember when we first went beyond our comfort zone, strapped on a tank and began to explore below the surface of the Andaman.
— Isaac Stone Simonelli

Thai Life

Join the conversation and have your say on Thailand news published on The Thaiger.
Thaiger Talk is our new Thaiger Community where you can join the discussion on everything happening in Thailand right now.
Please note that articles are not posted to the forum instantly and can take up to 20 min before being visible. Click for more information and the Thaiger Talk Guidelines.