'Brand Phuket' boosted by northern resort alliance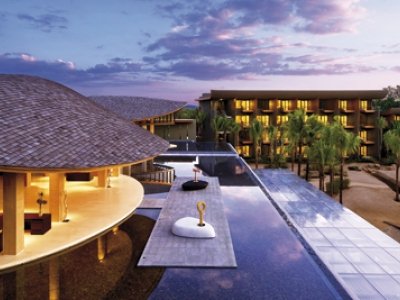 PHUKET: Dissecting the term 'destination marketing' has proved an enlightening experience.
Wikipedia describes it as: "A proactive, strategic, visitor-centered approach to the economic and cultural development of a location, which balances and integrates the interests of visitors, service providers, and the community."
Despite its wordiness, this pretty much sums up what destination marketing is all about.
For those not in the business (or perhaps slightly hungover) I implore you to take a moment to read it over again… very slowly.
Modern language dictates the use of acronyms, so with this in mind, destination marketing organizations can be readily referred to as 'DMOs'. Now, isn't that nicer and tidier? (And almost worthy of a rap group name?)
Looking north – not to Alaska or the North Pole, but up to Mai Khao Beach – we can see a DMO beginning to take shape.
It's here that four of the island's leading hotels – JW Marriott, Anantara, Renaissance and Sala Phuket – have teamed up for a joint-venture marketing initiative.
Screaming the hackneyed mantra "location, location, location" from the rooftops, these hotels are intent on drawing tourists to one of Phuket's emerging tourist destinations.
It's a bit like the island's economic engine, tourism itself, humming away while a rugby scrum evolves for those looking to increase tourist numbers to their resorts.
Perhaps those clever people at Laguna Phuket, K.P. Ho and former Managing Director James Batt, were ahead of their time when setting up a destination marketing outfit several years ago.
At Laguna, Debbie Dionysius and her team have done the island proud with marquee events, including the annual triathlon and recent Ironman 70.3.
Of course big business is not a charity and Laguna has many rooms to fill, so the synergy surrounding these events increases the commercial opportunities involved for the hosts.
Taking a step back from our angst-filled lives, highlighted by petty jealousy, personal conflict and business wars, for a moment, it cannot be denied that these big events benefit Phuket on a much broader scale than just the organizers' own self interests.
'Brand Phuket' remains a large fish still to be reeled in, and sometimes the voyage home takes the co-operation of different parties to land a trophy.
Recently the four leading hotels in Phuket's north undertook the mammoth task of presenting a Culinary Arts Festival. Their general managers – Robert Lohrmann, Mark Hehir, Jason Nuell and John Ashenden – threw a big party for an entire weekend, with good results.
It was also a signal of intent and a confirmation, sent south to Laguna, Kata/Karon and even over to Cape Panwa, that event-based tourism remains a team game.
The fact remains that it's the private sector that must be brand champions for Phuket's tourism market.
The task of drawing visitors to the island, entertaining them and inspiring them to return, is not an easy one. And the new northern resort group have set the bar just a bit higher – and hopefully more events will find a home in Phuket.
This article was contributed by Bill Barnett, Managing Director of Phuket's c9 Hotelworks. He can be contacted through www.c9hotelworks.com.
— Bill Barnett
BTS match long-standing Beatles' record and reach the Top 6 in 26 countries with new album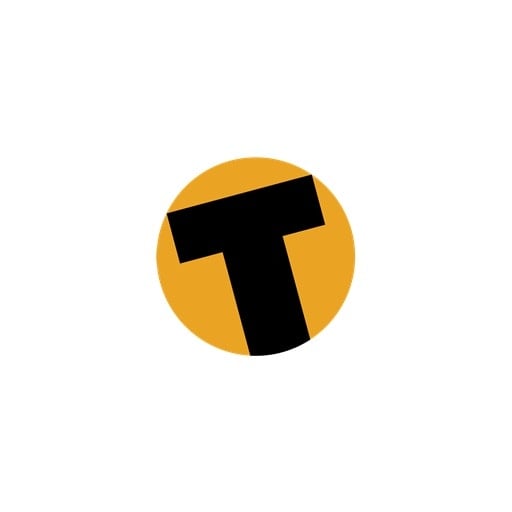 South Korean band BTS is making waves across music charts around the world. Their new album 'Map of the Soul – Persona' has matched a long-standing Beatles record of having three number one albums on the US Billboard chart in one year. The all-male band comprises RM, Jin, Suga, J-Hope, Jimin, V and Jungkook, all aged between 22 and 27 years old. They debuted in 2013 amid the highly competitive K-Pop industry but have been able to break free and become international superstars selling out stadiums around the world, singing mostly in Korean.
BTS visited Bangkok in at the start of April filling the Rajamangala Stadium for two nights, the only band that has ever achieved two sell-out concerts in the massive sports stadium.
At the same time the seven-member band has reached the number one position in the Billboard Top 100 Artists and their candy-coated new single 'Boy With Luv', with US singer Halsey, has debuted at #8 (this week) in the Billboard Top 100 with most music pundits predicting it will hit the number one spot in the next few weeks. The single is in the Top 30 of 35 world music charts this week.
In the 24 hours following the single's release, 'Boy With Luv' broke the YouTube record for the most views in 24 hours, beating out fellow South Korean K-Pop band BlackPink. 'Boy With Luv' was viewed 74 million times in 24 hours!
The band has been flipping between the US and Asia actively promoting their new album and single which was released on April 12, including their much-discussed live performance on Saturday Night Live. Accused of being just another music 'fad' BTS continue to break music records and break down stereotypes in the 'white-washed' world music industry.
Thai Cabinet extends waiver of Visa On Arrival fees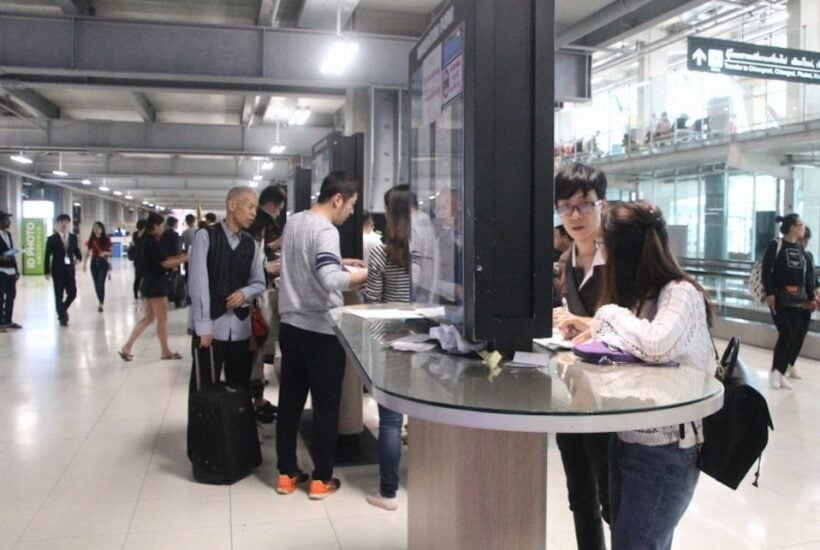 Thailand's Cabinet has extended the waiver of the fees for 'visa on arrival' for some foreign tourists to Thailand. The waiver of the 2,000 baht VOA fee will be extended to at least October 31.
The fee had previously been waived until January 14 this year in a bid to boost tourism. It was then extended until April 30 and has now been extended again. According to the Ministry of Sports and Tourism, waiving the VOA fee had helped support the increase of foreign visitor numbers.
Between November 15, 2018 to March 31, 2019, 3.58 million foreigners visited Thailand, an increase of 83% compared to the 1.6 million visitors during the same period in the previous year.
Meanwhile, waiving the VOA fee resulted in the government losing 2.95 billion baht in revenue but the extra tourists generated an estimated 105 billion baht in tourism revenue.
The Visa On Arrival waiver is available to tourists from 21 countries and regions, including China and India.
Bangkok home prices among the cheapest in the Key Global Cities report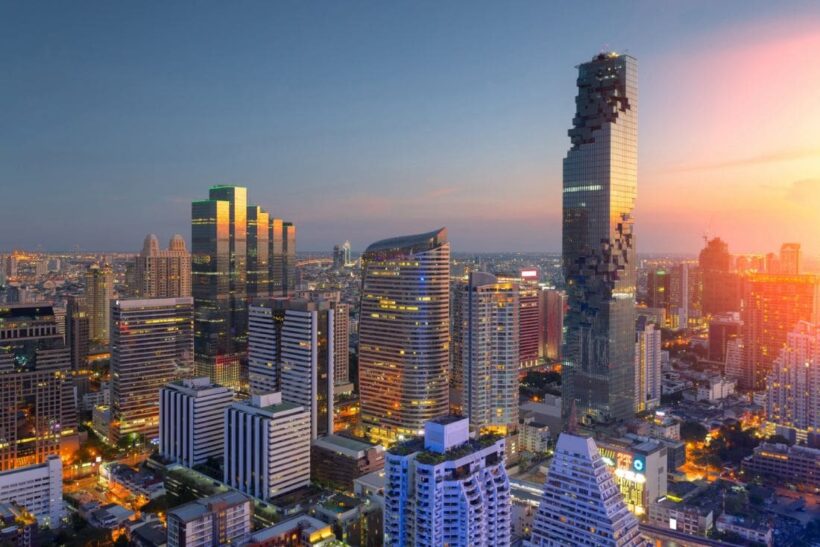 Hong Kong maintains its position as the world's most expensive residential city, while Bangkok ranks at #33 out of 35 global cities surveyed.
In the fifth annual Global Living Report, CBRE profiles the property markets across 35 key global cities. The results highlight that investments in urban areas such as transport infrastructure, connectivity, retail, cultural centres and housing are key drivers of economic growth.
"In the fifth edition of the 'Global Living' report, we have expanded the number of cities we examine from 29 to 35. They include the most exciting cities in the world, from emerging technology-driven powerhouses like Shenzhen and Bangkok through more traditional capital cities such as Rome and Lisbon, to rapidly evolving modern urban centres like Dubai and Johannesburg," according to Jennet Siebrits, Head of Residential Research at CBRE UK.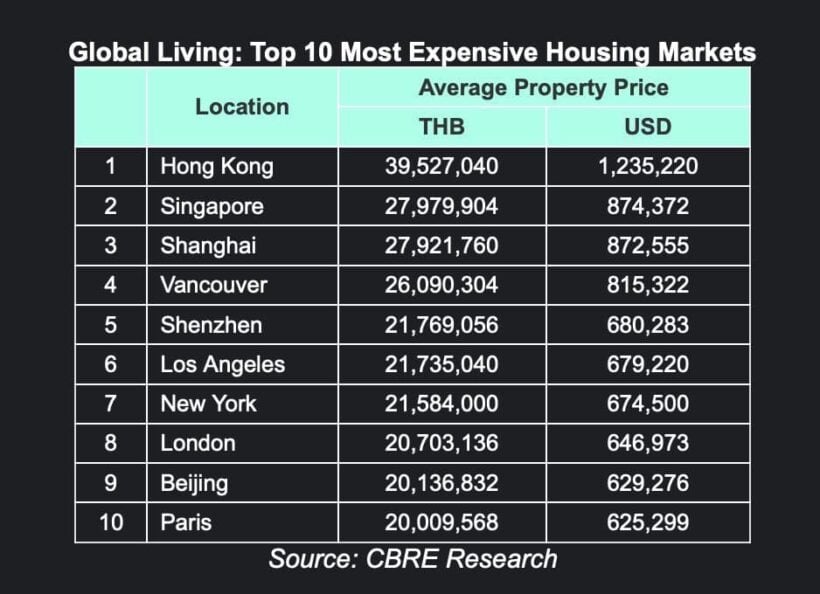 The top three most expensive places to buy a residential property are all in Asia. Hong Kong remains the city with the highest value residential real estate, with an average property costing 39.52 million baht (USD 1.235 million), Singapore in second place, averaging 27.97 million baht (USD 874,372), and Shanghai third at 27.92 million baht (USD 872,555).
Bangkok stands at #33 position with an average residential property price of 3.4 million baht (USD 106,383), followed by Ho Chi Min City at 3.29 million baht (USD 103,057) and Istanbul at the bottom with average prices of 3.11 million baht (USD 97,396) amongst the 35 surveyed world cities.
The biggest year-on-year growth was experienced in double-digits by Barcelona (16.9%), Dublin (11.6%), Shanghai (11.2%) and Madrid (10.2%). London remains one of the top ten performing global cities, with the average property price of 20.7 million baht (USD 646,973) although growth was down by 1.1%.
You can read the full report HERE.
Find the largest list of Bangkok city properties for sale HERE.