Balance Matters: Cure for expat homesickness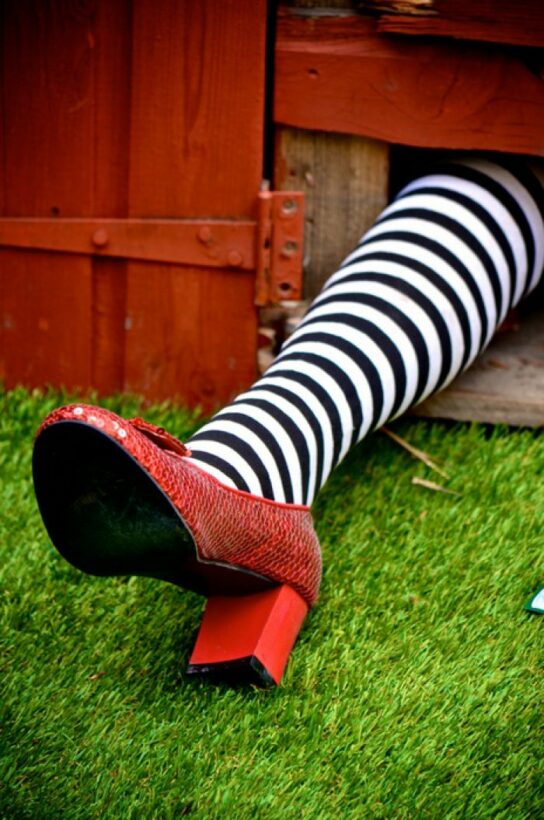 PHUKET: When I first arrived in Thailand more than 20 years ago, I was filled with excitement and a sense of adventure. I was eager to learn the language and immerse myself in a new culture. I did just that. I explored every crevice of this amazing country and its dramatic landscapes by train, bus and
motorbike. I filled myself with every exotic plate of street food available, learned to communicate on a pretty reasonable level and worked alongside my host community.
But after the honeymoon phase was over, thoughts of my friends and my family back in the UK slowly but increasingly occupied my mind. "Why?" I asked myself. After all, wasn't I the one who wanted to get away from the dark, cold, grey winter nights, dreary soap operas and reality TV, the obligation of visiting family members on the weekends, the loud mob youths and swearing customers in the pub? What was it that I was hankering for? What was causing these pangs of homesickness?
For me, it all began when my first son was born. I started to miss my friends and family back home in Blighty. I craved the support of my family in raising my son and desperately wanted them to be more involved in his upbringing.
I felt that we were missing out on important celebrations: birthdays, Christmas, weddings and the birth of my niece and nephews. So, I figured that I had two choices: stop complaining and go home; or stop complaining, take on the challenge and make it work here. I decided to make it work here.
I invested time in organizing baby groups, I met a new circle of friends – and I am grateful that most of them are still in the country. I set up a small business to keep myself busy (as if raising a child was not enough). I gave myself time to adjust.
Homesickness affects us when we move to a new location and experience new people, situations and demands to which we are not accustomed. Homesickness comes from our innate need for love,
protection and security. We don't always get these feelings and qualities in a new environment, and are left feeling a sense of loss, almost like grief, with real physical and emotional symptoms. It's quite normal and most people bounce back from it over time. Others find this loss quite intense and may need to seek support.
Here are a few tips for battling homesickness:

MAKE NEW FRIENDS
Get out and make new friends. Join a social group such as Internations, make friends on Chicky Net, or if you are feeling really homesick go and hang out with your kindred spirits at one of the numerous expat bars or pubs on the island.
Sports clubs such as Thanyapura or Royal Phuket Marina offer numerous classes and social events, which enable you to both get fit and make new friends. Join a local boxing club, the Ao Chalong Yacht Club or create a new club and promote it on Meetup or Linkedin.
Business associations like AMCHAM or The International Business Association of Phuket are great
avenues for connecting with people for both work and social purposes.
Ladies can become involved in the Phuket International Women's Club and I believe there is a Grumpy Old Men's Society to boot. Check out volunteer opportunities. Become more involved in your children's school.
By staying social and meeting new people with similar interests, we can ward off our feelings of loneliness. Sharing your feelings with people who understand or who are going through the same situation can be helpful.
POSITIVE SELF TALK
It takes a bit of time to get over homesickness. Recognize this and give it time. Push away negative thoughts and replace them with more helpful messages. Instead of saying "Phuket is not right for me. I need to go home," you might try saying "Phuket has some challenges. I need some more time to adjust. These feelings are normal". By embracing new ways of thinking, you are likely to decrease your feelings of homesickness.
STAY BUSY
Take the bull by the horns. Learn a new hobby. Learn to sail, golf or box. Volunteer to work at one of the island's numerous charities. Getting your work completed, completing chores around the house, doing anything that keeps you productive and focused will help you ward off feelings of isolation and loneliness.
REALIZE THAT IT'S NORMAL
All of us have had times when we have felt lonely. Stay on top of it. Try and look forward to all the new opportunities Phuket has for you.
So, the takeaway is, yes, we all miss certain aspects of being away from home. We miss it because there are some things that we love and are attached to. What we can do is try and reduce the intensity to which we feel homesick. Learning new skills can help us deal with our emotions and other people.
Look forward to what is ahead of you. Focus on breathtaking new experiences. Remember that you only have one life, so make the most of it.
— Rita Dobson
Keep in contact with The Thaiger by following our
Facebook page
.
500 people own 36% of equity in Thai companies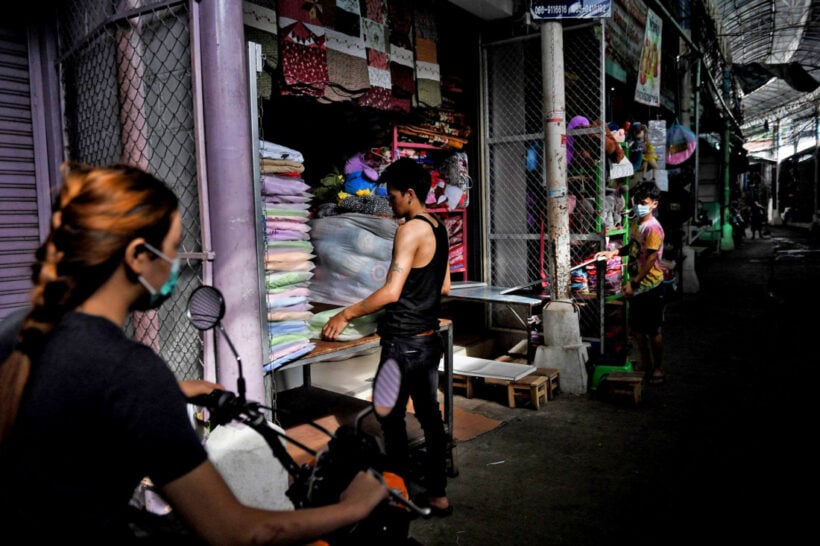 Roughly 36% of Thailand's corporate equity is held by just 500 people, highlighting wealth inequality in the Kingdom, according to a study released by the Bank of Thailand's research institute.
Each of these 500 amass some 3.1 billion baht (102 million USD) per year in company profits, according to the report from the Puey Ungphakorn Institute for Economic Research. In contrast, average yearly household income in Thailand is around 10,000 USD.
A report out this week from the Economic and Business Research Centre for Reform at Thailand's Rangsit University also pointed to divisive and polarised politics being another root cause of the economic divide.
Thailand's private sector is dominated by tycoons running sprawling conglomerates. According to the World Bank, the gap between the mega-wealthy and the rest of the Thai population of 69 million is among the many economic challenges for Thailand. According to Bloomberg, the perception of a divide, exacerbated by an economic slowdown, is a major political fault line.
"Magnates arise in Thailand from institutional factors that privilege certain businesses," said the executive director of PIER, author of the study.
The institute said Thailand needs to promote competitiveness to reduce profits from monopoly power and bolster entrepreneurship to create a more equitable distribution of corporate wealth.
The research is based on analysis of 2017 Commerce Ministry data on the 2.1 million shareholders in Thai firms, and was funded by the University of California San Diego.
SOURCE: Bangkok Post
Keep in contact with The Thaiger by following our
Facebook page
.
Thais go bananas over freak plants in pursuit of lottery numbers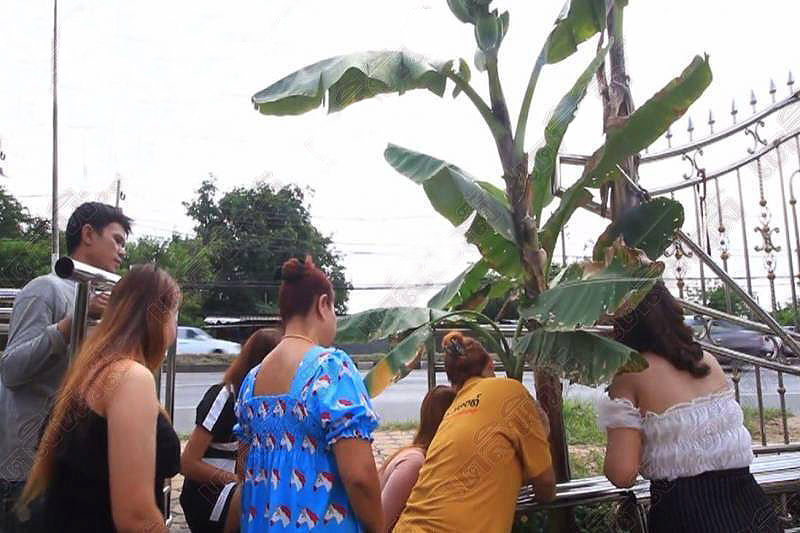 PHOTOS: Daily News
The answers are in the banana leaves.
Thai people LOVE playing the lottery (and gambling generally). In fact they're BANANAS about the twice-monthly lottery (it was drawn again today). Daily News has reported about two unusual banana trees growing in front of a shop in Klong 4 Pathum Thani, just north of Bangkok. The trees did not have blossom and on one plant two bananas were pointing skywards. On another there was a whole bunch pointing up into the sky.
There was a steady stream of the faithful lighting incense, praying and rubbing powder on the trees to get lottery numbers. One group thought '542' was the magic numbers and a path to riches (we're not sure how they came to this conclusion). 53 year old Surachai says the trees had been growing for a few months and that he'd never seen anything like it before.
An unnamed agricultural expert suggested that there was probably something wrong with the banana plants. Trees and malformed animals are a favourite source of inspiration to select numbers for the lottery, as are numbers of houses and vehicles involved in events where people experience "miracle" escapes from danger, or even bizarre accidents.
SOURCE: Daily News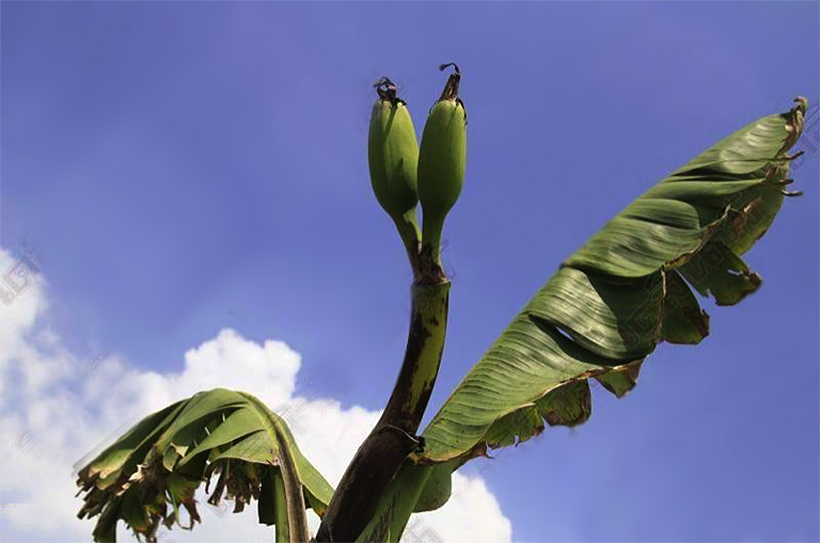 Keep in contact with The Thaiger by following our
Facebook page
.
The K-pop Olympics: performers battle in the K-pop festival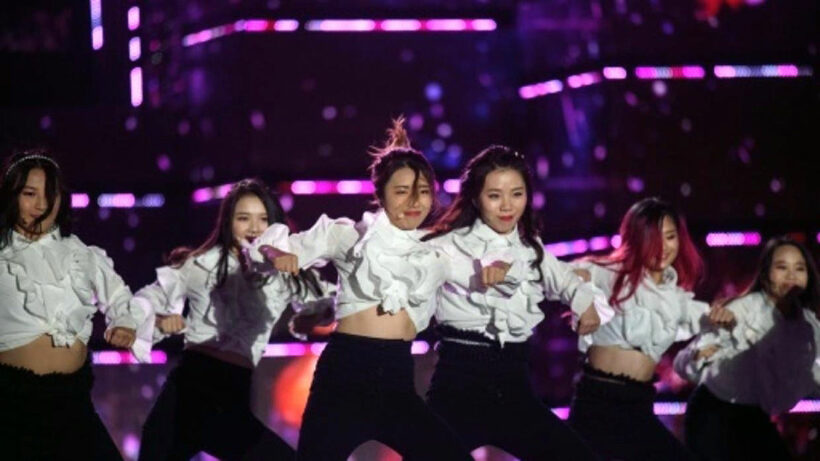 On the streets, in parks and garages, seven Cuban youngsters spent seven months practising K-pop moves to secure a spot on their dream stage: an appearance in South Korea to imitate their idols. 13 final teams from 80 countries are competing in the 2019 event.
At the grandly titled and government-funded Changwon K-pop World Festival contestants from around the globe perform imitation dances or sing cover versions of the genre's biggest hits, with thousands of fans cheering them on.
In terms of global heft, South Korea is overshadowed by its much larger neighbours China and Japan, but the event is a way for Seoul to derive soft power from one of the country's biggest cultural exports. In terms of pop-power, South Korea's K-Pop is now a recognised world-wide music phenomenon with bands like BTS and Blackpink figuring amongst the other big-hitters on the Billboard charts and outselling their western counterparts with millions of albums and downloads.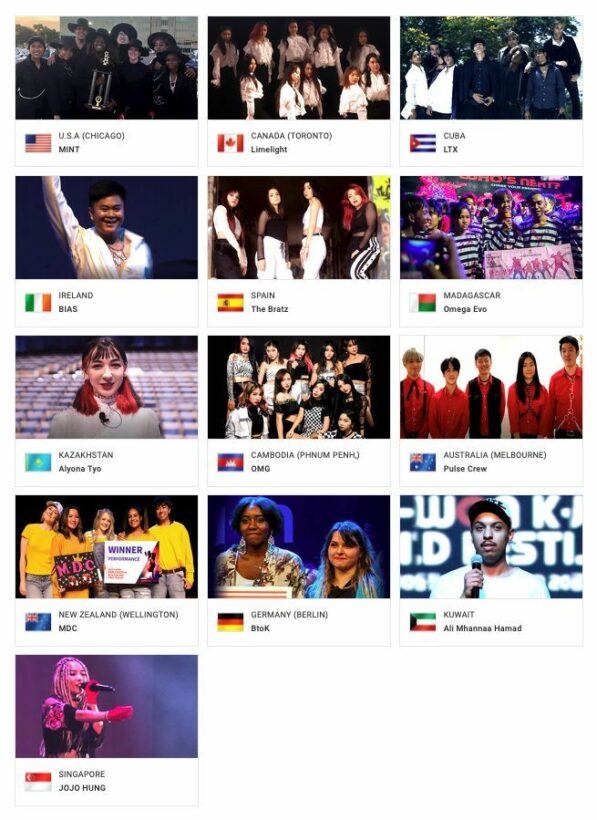 Finalists for this year
Cuba's Communist government is one of North Korea's few remaining allies: when President Miguel Diaz-Canel, successor to the Castro brothers Fidel and Raul, visited Pyongyang last November he was only the third foreign head of state to do so since leader Kim Jong Un inherited power in 2011.
But rather than geopolitics, Havana performer Karel Rodriguez Diaz – whose mannerisms and sleek hairstyle could easily be mistaken for those of a K-pop star – is more motivated by high-tempo beats and superslick dance moves.
"We never had a place with a mirror or a choreographer who could teach us the steps" but they kept on practising, he said.
His team-mate Elio Gonzalez added: "We are so excited to represent not just Cuba but also the whole of Latin America."
Some 6,400 teams from more than 80 countries entered the competition, according to organisers, with 13 groups from places as diverse as Kuwait and Madagascar winning through to the final in Changwon, where they appeared on stage waving their national flags.
"This is like watching the Olympics, a K-pop Olympics," said the event's host Lia, a member of K-pop group ITZY.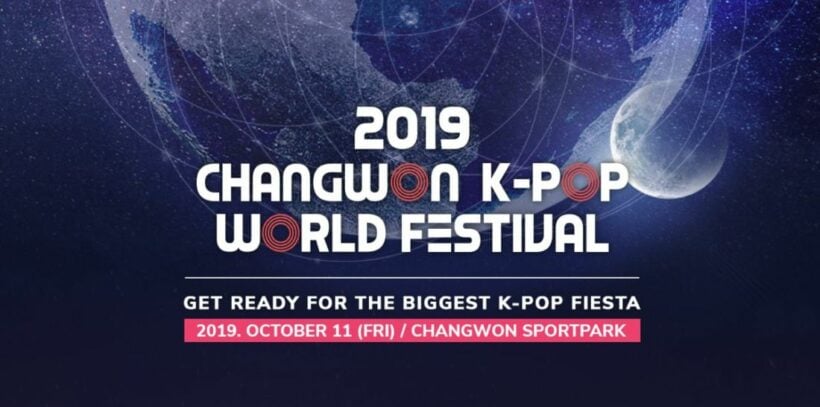 The Korean Wave
K-pop – along with K-drama soap operas – has been one of South Korea's most successful cultural exports to date. A key part of the "Korean Wave" which has swept Asia and beyond in the last 20 years, the K-pop industry is now estimated to be worth $5 billion, with boyband BTS its latest high-profile exponent, becoming the world's most successful band in the past 12 months, selling out stadium concerts within minutes, around the world.
The South Korean government has financed a variety of K-pop themed events in what CedarBough Saeji, a visiting professor at Indiana University Bloomington in the US, said was a form of long-term "soft power diplomacy".
"When you are covering you get to 'become' those idols for the three and a half minutes of the song," she said, adding that performers will go so far as matching their clothing, accessories and hairstyle to their heroes and heroines.
"The cover dancers of today will be diplomats, news reporters, and business leaders in forty years," she went on.
"And hopefully they'll still have a soft spot in their heart for Korea. Korea can't win the world through hard power – armies, economic bullying – but with soft power even a small country like Korea has a chance."
The music also provides an artistic alternative for overseas fans, especially those in developing countries, Saeji added.
"The West, especially the United States, has been so dominant culturally for so long, and having a different cultural pole to look to provides hope that one's own country can experience similar success in the future."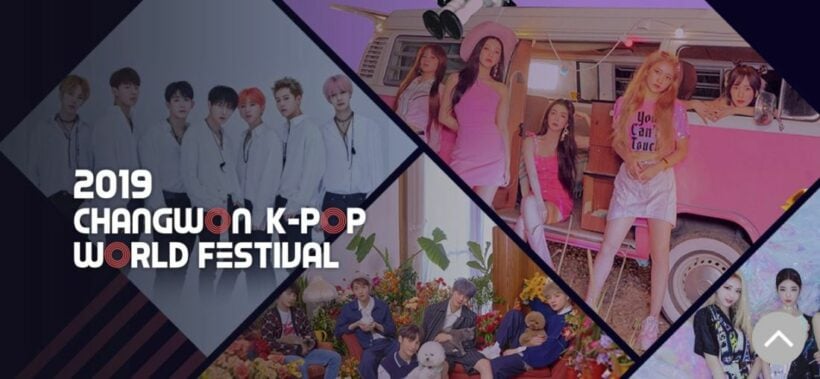 Be who you want
Beneath its glitz and glamour, the K-pop industry is also known for its cutthroat competition, a lack of privacy, online bullying and relentless public pressure to maintain a wholesome image at all times and at any cost.
Sulli, a popular K-pop star and former child actress who had long been the target of abusive online comments was found dead on Monday, with her death sending shockwaves through fans around the world.
"I think a day where (people) would be ashamed of the K-show business will surely come," a South Korean online user wrote in the wake of the star's death.
"I think an industry that makes money by (making people) sing, dance, undergo plastic surgeries and go on a diet to please the gaze of others since they are teenagers should really go bankcrupt."
But for Kenny Pham, a finalist from the US at last week's contest, K-pop's diversity – with some tunes having dark themes, while others were "cute" or sensual – is what gives him a sense of liberation.
"I like how expressive you could be," the 19 year old told AFP last week.
"I feel like it's a place where you could show the passion you have for music, dance or fashion. No one is bashing you for what your likes are."
SOURCE: Agence France-Presse
Keep in contact with The Thaiger by following our
Facebook page
.