AXN Announces Asia's Got Talent Season 3 – Open Auditions in Bangkok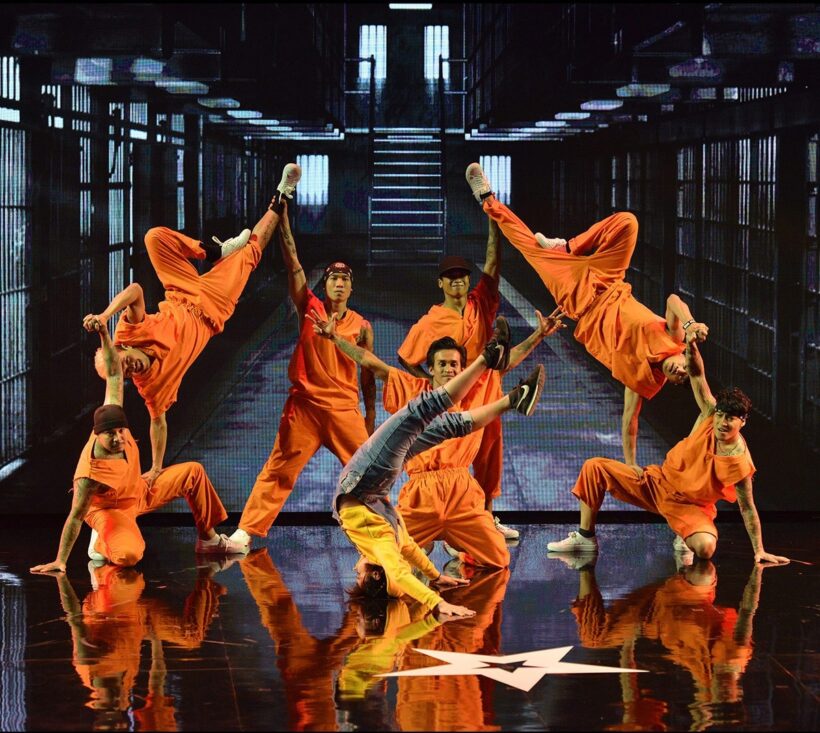 PHOTO: Thailand's "Powerstorm" made it into last year's finals.
Thailand, it's time to get your act together!
AXN has announced that the Bangkok open auditions for Asia's Got Talent Season 3 will be held at SHOW DC, Thailand's first entertainment and retail mega complex on Sunday, 17 June, 2018.
Bangkok will be the first to kick off the regional Asia's Got Talent audition tour which also includes stops in Singapore, Manila, Ho Chi Minh City, Kuala Lumpur and Jakarta.
Doors will open from 10am at SHOW DC's Ultra Arena with hundreds of aspiring performers expected to attend for their ultimate shot at international fame and a life-changing grand prize of USD100,000.
"Thailand has some of the most mesmerizing and entertaining talent in Asia so we expect incredible acts from around the country to attend the Bangkok open auditions," said Derek Wong, Vice President, Production, Sony Pictures Television, Networks, Asia. "Last season, Thailand's acrobatic dance group Powerstorm and young aerialist Krittaya Ariyasit made it into the finals, so we're excited to see what Thailand brings to our new season of Asia's Got Talent!"
A highlight of the day will be a special appearance at SHOW DC by popular Asia's Got Talent host, Justin Bratton, who will report live via AXN's Facebook page at 12 noon on June 17. Justin will interview acts on the day while providing a glimpse into the exciting audience experience.
Due to the expected turn-out and exceptionally high demand on audition day, performers are encouraged to pre-apply online to expedite the registration process on the day (www.AXN-Asia.com/AsiasGotTalent).
SHOW DC is located at 99/6, Rim Klong Bangapi Road (Chaturathit Road), Bang Kapi, Hua Khwang, Bangkok 10110, Thailand, and the open auditions will be held at Ultra Arena on Level 6.
Information including SHOW DC location map, frequently asked questions (FAQs) and the terms and conditions of participation are available at www.AXN-Asia.com/AsiasGotTalent.
Asia's Got Talent is supported by regional sponsor Princess Cruises, the official cruise line of Asia's Got Talent.
The Got Talent franchise was created by Simon Cowell's Syco Entertainment and is co-produced and owned by Syco Entertainment and FremantleMedia. It is entered in the Guinness World Records as the Most Successful Reality Television Format in history with 70 local versions produced across Europe, Asia Pacific, the Middle-East, Africa and the Americas. Around the world, the Got Talent format airs in a total of 186 countries.
AXN is Asia's leading general entertainment channel, featuring exclusive top-rated drama series, blockbuster features, reality programs and groundbreaking original productions. The channel appeals to a discerning audience seeking content that is smart, intriguing and unexpected, all delivered close to US telecasts. From The Blacklist and MacGyver to Asia's Got Talent and The Amazing Race Asia, AXN is defined not by a genre, but by an attitude that truly redefines action.
Launched first in Asia in 1997, AXN is a global channel brand with a presence in Latin America, Africa and Europe. In Asia, the channel is enjoyed in 126 million households across 20 territories and is available in both SD and HD.
- The Thaiger
4K TV – Is it worth it? Three times when it might be for you.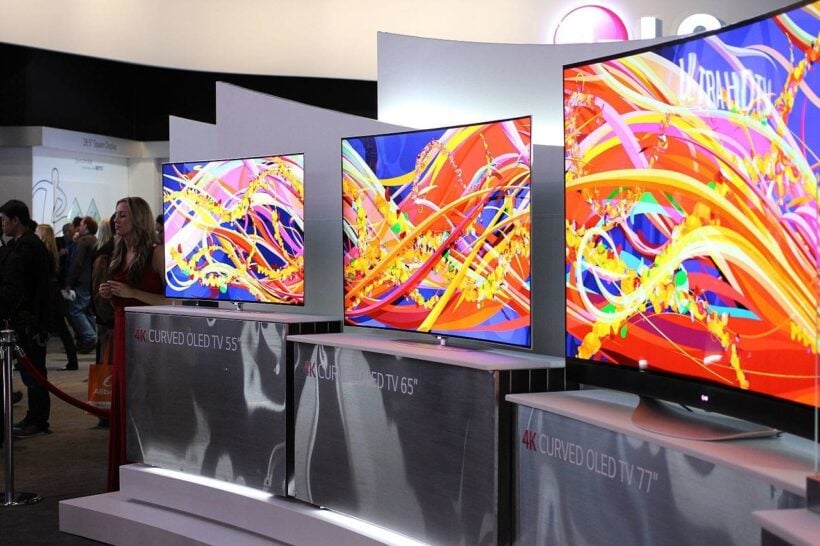 Ben Hobbs from Phuket's H3-Digital.com knows his smart homes and home theatres. Here's his thoughts about 4K TV…
First off – 4K TV, what is it? 4K refers to the horizontal resolution of around 4,000 pixels – Mostly 3840 x 2160 pixels (dots on the screen) of a TV picture. More pixels means more detail and a sharper image, think of a retina display from Apple and how the most recent phones and iPads have much clearer screens.
DVD's and the first widescreen TV's had a resolution of 720 x 480. High Definition was either 720p (1280×720) in the early days and then 1080p (1920×1080). A 4K TV will have four time as many total pixels as a 1080p HD TV, so four times as much detail.
So when is it worth considering upgrading to a 4K TV?
REASON #1: When you have access to 4K Content
With a Netflix or Amazon Prime account you can stream and If you have a Kodi media centre or AppleTV 4K you can also download in 4K format. Just make sure that your internet connection is up to it if you are streaming (Netflix recommend a Strong 25mbps line).
Be aware that Apple, Netflix and Amazon may have limited release content in Thailand, so you may have to use a foreign account (and maybe VPN) to access 4K content.
BluRay's are also available in 4K, These are labelled Ultra-HD. You will need an Ultra-HD Player and Ultra-HD BluRay movie disk. BluRay disks are sometimes region locked although many are region free – it's worth checking when you are purchasing. Ultra-HD BluRay will offer a marginally better viewing experience because they don't need to take into account the data limits of streaming.
Don't be fooled by manufacturers promising upscaling to 4K, where it is suggested that 1080p content looks better on a 4K TV, it wont look noticeably better, no extra detail is being created by these upscaling systems.
REASON #2: When you have (or want) a BIG TV
Or want to sit closer. The increase in detail and sharpness means that you can buy a bigger TV for your viewing distance, or sit closer, comfortably.
The more of an image that fills our field of view, the more you are drawn into the scenes unfolding before you. With a 4K TV the optimal distance for viewing is twice as close than with HD (1080p).
Since 4K TVs have such a large density of pixels you can pick out detail much better so it's suited to much larger screen sizes or sitting in closer proximity. This will allow you to see the actual difference in quality.
Many people say that watching 4K TV is similar to looking through a window, it's a much more detailed, realistic image but only when the image is large enough for your eyes to be able to make out the extra detail.
In summary; Don't buy a 32″ 4K TV and expect the picture to be discernably better, I'd recommend at least a 55″ and feel more comfortable sitting closer than you previously did.
REASON #3: When you're a Cinemaphile
If you are someone who appreciates the art of cinematography and really enjoys the viewing experience then 4K should be your main watching experience. It's simply the best way to watch movies and TV. You will love the sheer new level of detail available – the tiny grey specks in the beard, the flecks of dust thrown up in a sandstorm, the detailed structure of a dilating iris.
It's all there, no blur – you can go back, watch films and pick out fine elements that you'd simply never been able to see before.
Even if you just like the finer things in life, you will enjoy watching things in 4K over standard HD. It's a better experience and increases exponentially with screen size.
And what about those huge curved TV screens? We'll leave that to another day.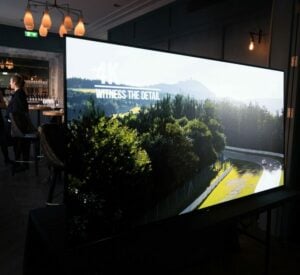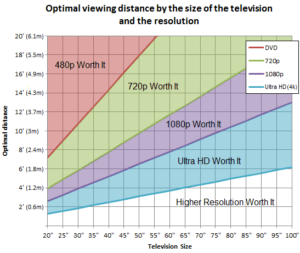 Laguna to hold charity concert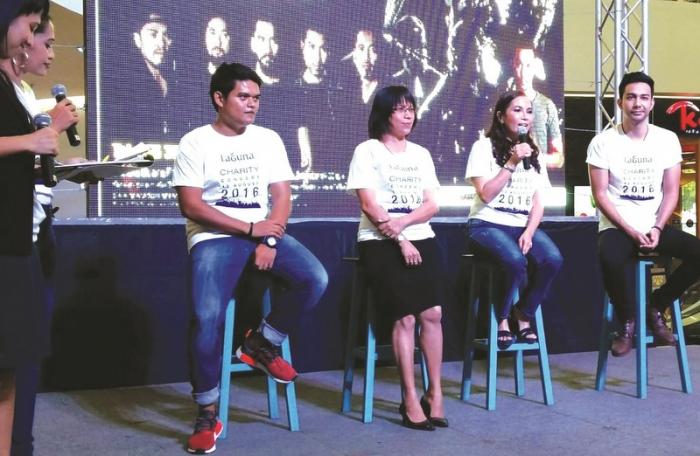 PHUKET: Laguna Phuket is holding a charity concert at Laguna Grove on Saturday, August 13. The 'Big Body + Charity Concert' and will feature Thai rockers 'Bodyslam' and 'Big Ass', as well as up and coming artist Justin Pongumpai.
Part of the proceeds of the concert will go to Phuket Punyanukul School located in Pa Khlok, a special school for intellectually and hearing disabled students.
Tickets are priced at 500 baht (free standing seats) and are available at Limelight Avenue, Canal Village, Unit 34 in Laguna Phuket, Indy Market and Chillva Market.
The concert is intended to promote a healthy and active lifestyle and encourage people to stay away from drugs.
For more information, contact Laguna Phuket at 076-362300-99, extension 1404.
Keep checking the Phuket Gazette, join our Facebook fan page or follow us on Twitter @PhuketGazette for the latest news updates.

— Sukawin Tanthavanich
Books: Lusitania: The other Titanic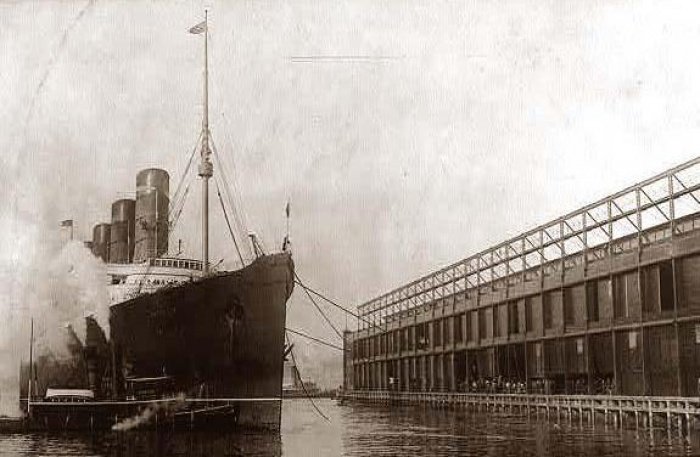 PHUKET: Erik Larson is an accomplished writer of non-fiction. I greatly enjoyed the fourth of his seven books: The Devil in White City, which contrasted the glories of the 1893 Chicago World Columbian Exposition with the sordid dealings of a charming serial killer. The contrast in his new book, Dead Wake (Crown Publishers, New York, 2015, 430pp) is between the Lusitania, the world's largest, fastest, most luxurious passenger liner and the German submarine that sank her off the coast of Ireland on May 7, 1915.
World War I was in its second year and submarine warfare had come into its own with the sinking of a British cruiser in the Mediterranean, followed by two other cruisers when they came in aid of the first. This began a naval policy of forbidding warships to help torpedoed ships – one which would have fatal consequences for those on board the Lusitania.
Larson tells his tale skillfully, weaving the indolent pleasures of the luxury liner's passengers with the Spartan lives of the U-boat's crew in their cramped, foul-smelling steel tube: "the basal reek of three dozen men who never bathed… and shared one small lavatory."
But there were similarities too: the captains of both ships were kindly men, beloved by their crews.
Captain William Turner of the Lusitania had been at sea since the age of eight, during the era of clipper ships. Though he disliked socializing with passengers, he reassured an apprehensive audience in the First Class Lounge as they neared the coast of Ireland that his ship was far faster than any German U-boat. His presence backfired 'in the way that a priest's arrival tends to undermine the cheery smile of a nurse'.
The next afternoon, under a clear and sunny sky that brought the ship's women and children out to play on the decks, a German torpedo struck the bow of the Lusitania. She sank in 18 minutes.
Now begins the horror story.
As one passenger raced down to his cabin to retrieve his belongings: 'He found vivid evidence of just how much the ship had listed. The floor was canted to a degree that made it impossible to walk without also stepping on a wall… He passed open staterooms whose portholes had once provided views of sky and horizon but now looked down onto water made dark by the shadow of the leaning hull.'
The sudden list made it difficult to launch lifeboats. Those on the port side slammed against the hull, those on starboard swayed too far out from the deck. Only a half dozen landed in the sea. Passengers, with no practice putting on life vests, suited up the wrong way and drowned.
The big ship sank bow first. Passengers backed toward the stern and watched as those ahead in line lost their grip on the rail. One officer described the scene: "An all swallowing wave, not unlike a surf comber on a beach, was rushing up the boat deck, enveloping passengers, boats and everything that lay in its path." A mass wail rose from those it engulfed. "All the despair, terror and anguish of hundreds of souls passing into eternity composed that awful cry."
Unlike the Titanic, which sank in mid-ocean, the Lusitania was only a dozen miles offshore of Ireland. From the port of Queenstown, the fast cruiser Juno was dispatched to the rescue, but then recalled under standing orders. Though there were submarine warnings, the Royal Navy had neglected to provide a destroyer escort for the Lusitania. First Lord of the Admiralty Winston Churchill later blamed the captain for the disaster. It was hardly Churchill's finest hour.
Of the nearly 2,000 passengers and crew, 1,200 drowned, including 123 Americans. Though the United States would not declare war on Germany for another two years, the Lusitania's sinking sparked public outrage. It's true that a second explosion from the tonnes of munitions in the ship's cargo hold caused it to sink so fast and with such a great loss of life, but this was quickly
forgotten in the fever of war.
— James Eckardt