A meal among Phuket's mangroves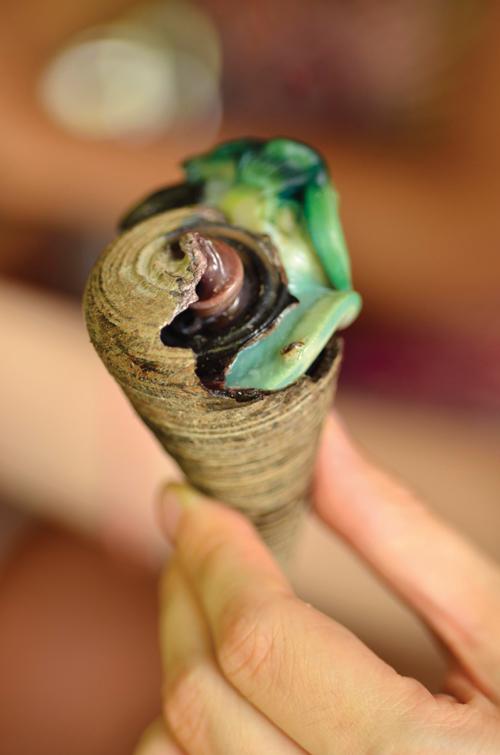 PHUKET: THE location of Chaiyo Seafood Riverside Restaurant is simply breathtaking. Situated in Bor Rae district of Phuket, beside Mudong Canal at the point where it meets the sea of Ao Yon Bay, Chaiyo is where diners come to enjoy local dishes and fresh seafood while watching the water ebb and flow. On the other side of the canal, the richness of the mangrove is still evident, and if you are lucky you may spot a monkey or two.

The atmosphere is somewhat rustic (a wooden bridge, tree-trunk tables and chairs, and a thatched roof) with the main dining area divided between the al fresco terrace and a spacious, open-sided hall. There are also a few huts on stilts by a large pond, which offer some degree of privacy, and a modern air-conditioned room on the far side. A long wooden bridge/walkway leads to the terrace dining area.

Chaiyo Seafood was established some 20 years ago by Phuket-born Thira Jiasakul. As chef and owner, Thira only uses authentic recipes of local dishes handed down by his mother and grandmother and the menu reflects this heritage. He knows the locals are finicky about the quality of their fish and keeps the seafood fresh in bamboo containers submerged in the seawater just below the terrace. Over its lifetime, the restaurant has garnered quite a following among locals and tourists alike.

By way of introduction, the menu features Chaiyo's own recommendations. It is worth starting there if you are new to Phuket food, as you won't go too far wrong ordering a platter of mixed grilled seafood for two, for example.

But we regulars had other ideas. To quell impending hunger we first ordered the famous Phuket tempura, deep-fried shrimps on a fan of aquatic grass (buer tod). Considered by Thais as an appetizer, buer tod is great with a cold beer or a glass of chilled white wine.

Next up was deep-fried snapper in chilli sauce (pla kapong tod kruang). It had the right texture – crispy skin and firm flesh – but opinions were divided about the sauce. To the rescue came prawns in tamarind sauce, which this time received rave reviews. We loved the large prawns, lightly fried with shells still intact (the locals like it that way) and laced in a thick unctuous sauce that featured a perfect blend of tamarind and just enough brown sugar. Tamarind prawns are hard to get right, as our group knows only too well having been disappointed many times by poorer versions, but we highly recommend tamarind prawns here.

Crabs are in season now and although they are actually caught all year round, they are tastiest during the new moon (according to my friend and fellow foodie Wanida Hongyok) so a plate of steamed crabs (pu mah) were ordered and enjoyed by all. Mud crabs (pu talay) were on offer as well, which are best stir-fried with curry sauce.

Steamed fish custard (hor mok) is an all-time favorite. But why settle for the usual type, when you can order mussel hor mok served in their beautiful shells? This was a pretty dish, which belied its spicy kick. Not for the faint hearted!

Other mains ordered included a salad of wild fiddle-head fern with boiled shrimps (yam pak good), which was a winner, and the perennial favorite crispy-fried sand fish with turmeric (plat tod kamin).

When word got out that we were doing a food review for the Phuket Gazette, a complimentary dish of grilled emerald clam was offered. Chaiyo's manager, Khun Joi, explained that the clams were a newly discovered andpopular delicacy. Emerald clams are found only in the waters of Phuket and Phang Nga. Bright green in color, the clams are pretty to look at, and some of us even ate and liked them. Chaiyo is the only restaurant in town that serves emerald clams," say Joy proudly.

As usual, it was a great dining experience. The service is somewhat slow but was largely made up for by the friendliness of the waitresses. We went there on Sunday and the place was lively, with Thais enjoying the day out with families and friends.

Chaiyo Seafood Restaurant opens daily from 10.30am to 11.00pm. Location: Bor Rae-Khao Kad Road (road to Ao Yon Bay), Tel. 076-393101, 076-393101, 081-5976808.

Keep checking our online Phuket Lifestyle pages, or join our Facebook fan page for the best in local hints and tips.

This article appears in the current (May 11-17, 2013) issue of the hard-copy Phuket Gazette newspaper, now on sale at newsstands throughout the island. Digital subscribers may download the full newspaper, this week and every week, by clicking here.
— Nanthapa Pengkasem
Now you can study the success of K-pop band BTS – University of California, Berkeley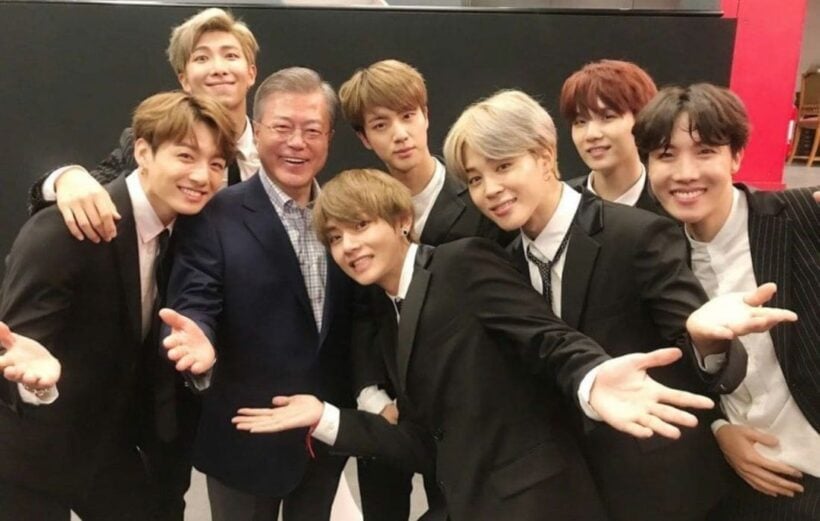 PHOTO: BTS members posing with South Korean President Moon Jae In
400 million views, 500 million, 600 million. Just scroll through the group's songbook on YouTube from the past five years and you will be watching music history in the making – a success built on a new pop genre, new 'music business' model and seven young South Koreans hell-bent on succeeding in the music world, beyond South Korea.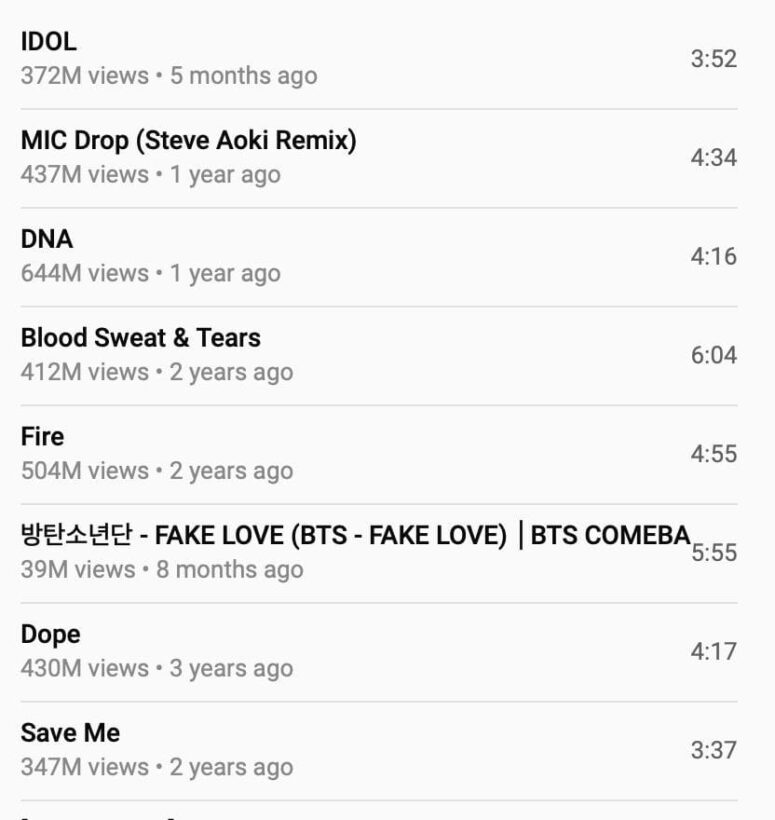 Now, the global success of K-pop act BTS lies at the core of an academic course launched at the University of California, Berkeley. The student-run course has been announced on the university's website as part of UC Berkeley's Democratic Education at Cal program.
The group – consisting RM, J-Hope, Suga, V, Jungkook, Jimin and Jin – have amassed a social media following (called ARMY), ignited live audiences with their happier sharp choreography and won international awards. It hasn't all been easy and their story, from seven teenagers living in one dorm in Seoul, to international music stars has lessons for all interested in modern pop music.
On the course "Next Generation Leaders: BTS" students will learn about the K-pop boy band's growing global impact, which led to their immense success.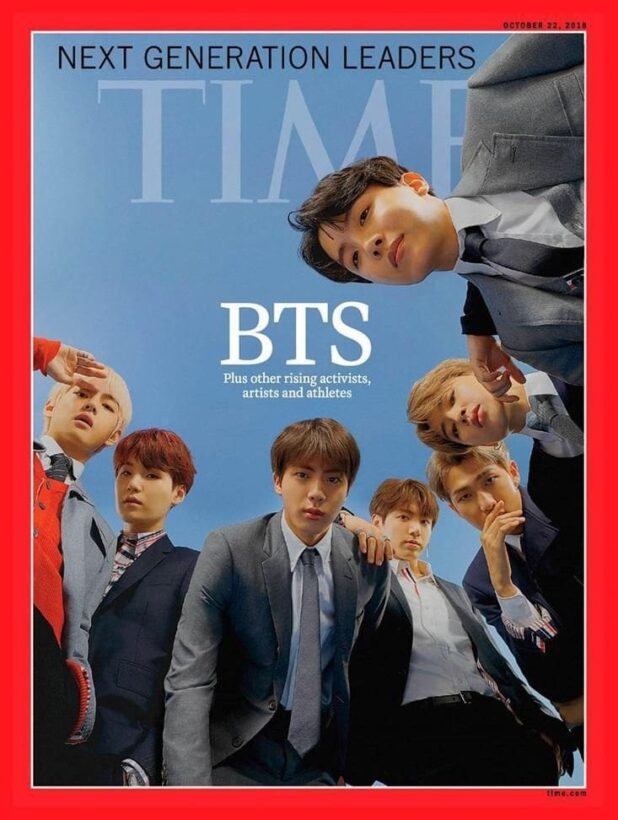 The DeCal program allows students to create and facilitate their own classes on a variety of subjects, as reported by Yonhap. The BTS class is an option for media students at UC Berkeley and will be offered for the first time in spring.
The course outline for "Next Generation Leaders: BTS" on the school's website reads: "This course will focus on Korean boy group BTS and their global impact. We will attempt to explore the group's history, artistry, philanthropy, and many other aspects in order to analyze their growing impact in society as well as their international success."
It would also dive into the intricate world known as 'Bangtan Universe' that the group has created through its album concepts and videos. Media articles and interviews would be utilized as well, and students would come up with theories about the group's success.
The orientation session for the course was held on Feb. 5, and a Twitter account has been dedicated to the course. A photo on Twitter showed the enrolled students watching a video of BTS' acclaimed speech during a United Nations General Assembly session in September. BTS fans expressed their support for the program on Twitter.
BTS attended this year's Grammy Awards in Los Angeles and made history as the first K-pop presenters at the event. The group's album Love yourself: Tearwas nominated in the Best Recording Package category. They made history in 2018 with two Number One albums on the Billboard Top 200 charts.
Top 10 news sources in Thailand (2019)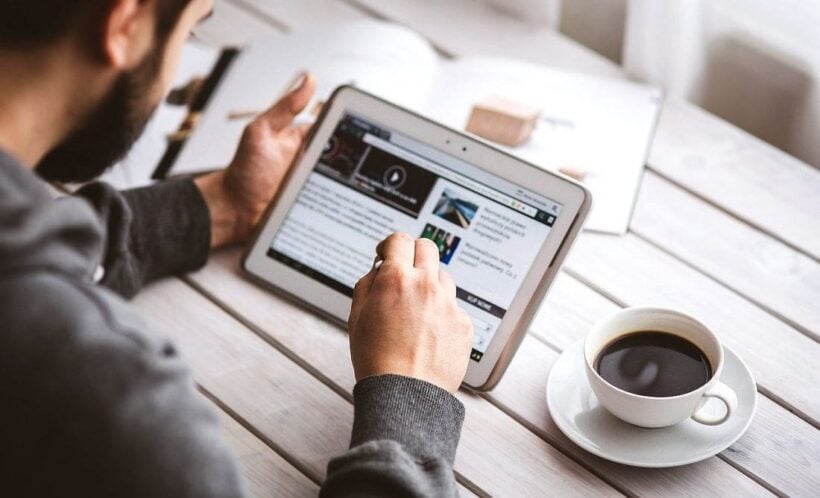 …in English, in no particular order.
This post is mainly for newbies, tourists and people-interested-in-Thailand. Locals already have their home favorite news sources. But all these Top 10 do it well, in their own way. All are trying to navigate their way through the labyrinth of modern media, some better than others, whilst punching out daily news. We think they're all stars because doing media in Thailand, in English, is a tough gig.
These are all news and information sources and the list doesn't include the myriad of excellent blogs around – a topic for another Top 10.
1. Bangkok Post
Traditional news, still delivered as a daily newspaper, but with an expansive and thorough website. It's been going since 1946 and reported on a coup or two, or three. As far as making the move into digital media is concerned, Bangkok Post is doing it better than most. Editorially it has has taken a, mostly, neutral political stance with a few exceptions. But, as newspapers go, it walks down the middle fairly reliably.
2. The Nation
The other major daily coming out of Bangkok is a lot newer than Bangkok Post, starting up in 1971. As the two broadsheets battle it out, The Nation has occasionally taken a more partisan line, famously turning its editorial voice against PM Thaksin Shinawatra. Recently the paper has been struggling with circulation and was taken over by Sontiyan Chuenruetainaidhama, founder of conservative outlets T News and INN News. At this stage there appears to be no impact on The Nation's editorial stance but it's falling circulation and advertising revenues are impacting its bottomline.
3. The Thaiger
Please indulge us as we put our own website and news in the Top 10. The Thaiger, only running as a national website since April 2018, is the fastest growing English-speaking online-only news and information site in the Kingdom (according to the 'stats').
The Thaiger are the new kids in town with everything to prove. The Thaiger curates the news and chooses topics it believes will be interesting, important or newsworthy, in English and Thai. The Thaiger bought out the Phuket Gazette's digital assets in August 2017 but now has a national and regional focus, whilst continuing to pay homage to its home turf in Phuket. Currently has the third highest readership of any English-speaking news website in Thailand.
4. ThaiVisa
The biggest and most popular news website in Thailand (in English). If 'The Thaiger' curates, ThaiVisa splashes EVERYTHING onto its front page. If it moves or breathes, you'll find the story on ThaiVisa. It's big, bold and an eyeful of news. It's also famous, or infamous, for its hugely popular forums where keyboard warriors dispense their opinions and wisdom on everything, usually tearing things to shreds. It's the biggest English-speaking news website in Thailand and has been for a decade. Recently had a makeover and now has a purple cut durian as its logo – go figure.
Fresh, selective, well-written and a rising star in real Thai english-language journalism. An offshoot of it's much bigger Thai-language sister. To the point, original stories with a modern journalistic spark. They tend to choose their stories and provide excellent insight when they do. Original and deserving of your daily read.
6. Coconuts
Most would agree that when Coconuts started it was the best and cheekiest news blog for its time. Actually covering all of South East Asia, it's Bangkok blog was a daily log-on for most hip expats. In recent times they've taken the brave 'paywall' option (because people want to pay for good journalism) which hasn't affected their web hits, yet. In our opinion it's lost a bit of its verve but it's still a healthy and reliable daily read, for Thailand and the region. Singapore it its most popular location, Thailand is third.
A shameless aggregator, they copy and paste headlines and a few paragraphs with a link to the original story. Designed to rank in Google, the site is still in its early days. To avoid any copyright issues, the stories usually include a photo library 'look-a-like', instead of the real photo from the story. For all we know the entire site could be run by cleverly-coded robots. There is no sign of a human touch anywhere. Rather than a contributor to the world of Thai journalism, the site is just a parasite using everyone else's news. But, hey, it's a viable business model I suppose. Bottomline, it's nicely set up and has, well, most of the stories around Thailand, all in one neat package.
Phuket-based and Phuket-focussed, the weekly newspaper took on the well-established Phuket Gazette (which had been running since 1993) and eventually became the island's one and only weekly 'newspaper' (somewhat of an oxymoron these days). The paper has always employed some of the best editorial staff in Thailand, runs a lifestyle and travel section and, well, is about as good a local paper as a tropical island could hope for. Also has a Russian and Thai version.
9. All Pattaya media
Whilst the rest of Thailand does things one way, Pattaya does things differently, in every aspect, including its media. It's quite saturated with farang media – websites, Facebook pages, radio and cable TV – but there's no single, 'outstanding' Pattaya news source. For the local expats there's plenty of choice. Problem is there's TOO much choice and the many are eating out of the same small advertising revenue pie.
10. Thai PBS World
A government news agency but has demonstrated its independence over the years. As a website it's had more face-lists than Joan Rivers but remains solid, reliable and surprisingly (especially with the military government) unbiased. Also tends to cover stories the other don't.
Amnesty for possession of cannabis in Thailand?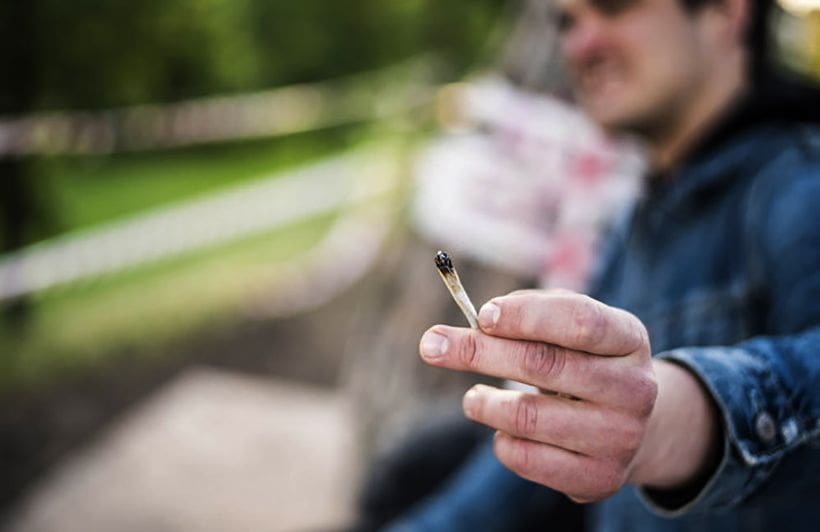 The Government is looking at a plan to grant amnesty to those who have been using, or have, cannabis in their possession, But only if they report to authorities within a given time frame.
The Drug Committee approved three draft legislations for amnesty yesterday.
If the drafts become law even possessors of cannabis, who are not patients or research units, will be automatically pardoned, no questions asked.
The Food and Drug Administration secretary-general Tares Krassanairawiwong says… "We have already passed the draft regulations, but there are still many steps left. The FDA will have to put these drafts through public hearings and gather opinions for further review."
He was speaking after chairing a meeting with the Drug Committee, during which the green light was given to several draft laws yesterday.
The approved drafts included three announcements designed to grant amnesty to government agencies, private firms, community enterprises, practitioners of traditional Thai medicine, research organisations, patients and everybody else who use or possess cannabis.
"They must report within 90 days once the announcement goes into effect," Tares explained.
Under Thai law, cannabis is an illicit drug and possession or use of it is punishable by a fine and/or a jail term.
However, the Kingdom is currently in the process of allowing the use of medical marijuana, and several draft laws are being prepared to facilitate the enforcement.
According to the plan, patients who use marijuana for health reasons will be allowed to continue using the drug after they register themselves for amnesty and till the medical-marijuana system is introduced.
Marijuana is believed to be useful for patients battling Parkinson's, Alzheimer's, some stress conditions, chronic pain, and nausea related to chemotherapy.
SOURCE: The Nation