A meal among Phuket's mangroves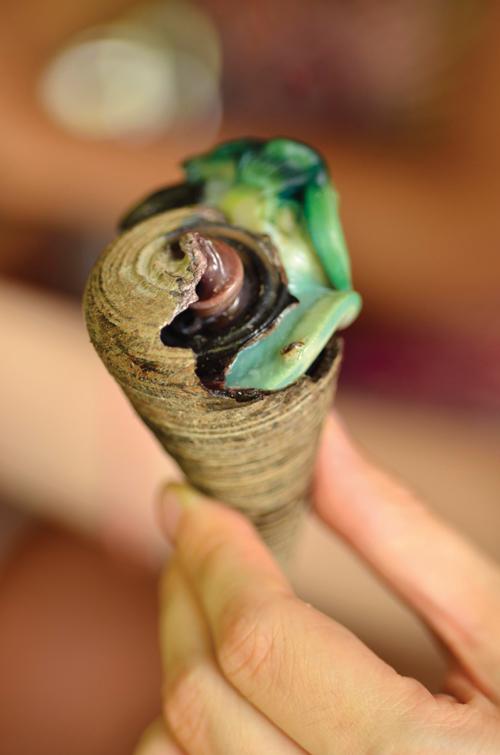 PHUKET: THE location of Chaiyo Seafood Riverside Restaurant is simply breathtaking. Situated in Bor Rae district of Phuket, beside Mudong Canal at the point where it meets the sea of Ao Yon Bay, Chaiyo is where diners come to enjoy local dishes and fresh seafood while watching the water ebb and flow. On the other side of the canal, the richness of the mangrove is still evident, and if you are lucky you may spot a monkey or two.

The atmosphere is somewhat rustic (a wooden bridge, tree-trunk tables and chairs, and a thatched roof) with the main dining area divided between the al fresco terrace and a spacious, open-sided hall. There are also a few huts on stilts by a large pond, which offer some degree of privacy, and a modern air-conditioned room on the far side. A long wooden bridge/walkway leads to the terrace dining area.

Chaiyo Seafood was established some 20 years ago by Phuket-born Thira Jiasakul. As chef and owner, Thira only uses authentic recipes of local dishes handed down by his mother and grandmother and the menu reflects this heritage. He knows the locals are finicky about the quality of their fish and keeps the seafood fresh in bamboo containers submerged in the seawater just below the terrace. Over its lifetime, the restaurant has garnered quite a following among locals and tourists alike.

By way of introduction, the menu features Chaiyo's own recommendations. It is worth starting there if you are new to Phuket food, as you won't go too far wrong ordering a platter of mixed grilled seafood for two, for example.

But we regulars had other ideas. To quell impending hunger we first ordered the famous Phuket tempura, deep-fried shrimps on a fan of aquatic grass (buer tod). Considered by Thais as an appetizer, buer tod is great with a cold beer or a glass of chilled white wine.

Next up was deep-fried snapper in chilli sauce (pla kapong tod kruang). It had the right texture – crispy skin and firm flesh – but opinions were divided about the sauce. To the rescue came prawns in tamarind sauce, which this time received rave reviews. We loved the large prawns, lightly fried with shells still intact (the locals like it that way) and laced in a thick unctuous sauce that featured a perfect blend of tamarind and just enough brown sugar. Tamarind prawns are hard to get right, as our group knows only too well having been disappointed many times by poorer versions, but we highly recommend tamarind prawns here.

Crabs are in season now and although they are actually caught all year round, they are tastiest during the new moon (according to my friend and fellow foodie Wanida Hongyok) so a plate of steamed crabs (pu mah) were ordered and enjoyed by all. Mud crabs (pu talay) were on offer as well, which are best stir-fried with curry sauce.

Steamed fish custard (hor mok) is an all-time favorite. But why settle for the usual type, when you can order mussel hor mok served in their beautiful shells? This was a pretty dish, which belied its spicy kick. Not for the faint hearted!

Other mains ordered included a salad of wild fiddle-head fern with boiled shrimps (yam pak good), which was a winner, and the perennial favorite crispy-fried sand fish with turmeric (plat tod kamin).

When word got out that we were doing a food review for the Phuket Gazette, a complimentary dish of grilled emerald clam was offered. Chaiyo's manager, Khun Joi, explained that the clams were a newly discovered andpopular delicacy. Emerald clams are found only in the waters of Phuket and Phang Nga. Bright green in color, the clams are pretty to look at, and some of us even ate and liked them. Chaiyo is the only restaurant in town that serves emerald clams," say Joy proudly.

As usual, it was a great dining experience. The service is somewhat slow but was largely made up for by the friendliness of the waitresses. We went there on Sunday and the place was lively, with Thais enjoying the day out with families and friends.

Chaiyo Seafood Restaurant opens daily from 10.30am to 11.00pm. Location: Bor Rae-Khao Kad Road (road to Ao Yon Bay), Tel. 076-393101, 076-393101, 081-5976808.

Keep checking our online Phuket Lifestyle pages, or join our Facebook fan page for the best in local hints and tips.

This article appears in the current (May 11-17, 2013) issue of the hard-copy Phuket Gazette newspaper, now on sale at newsstands throughout the island. Digital subscribers may download the full newspaper, this week and every week, by clicking here.
— Nanthapa Pengkasem
Third runway for BKK Suvarnabhumi Airport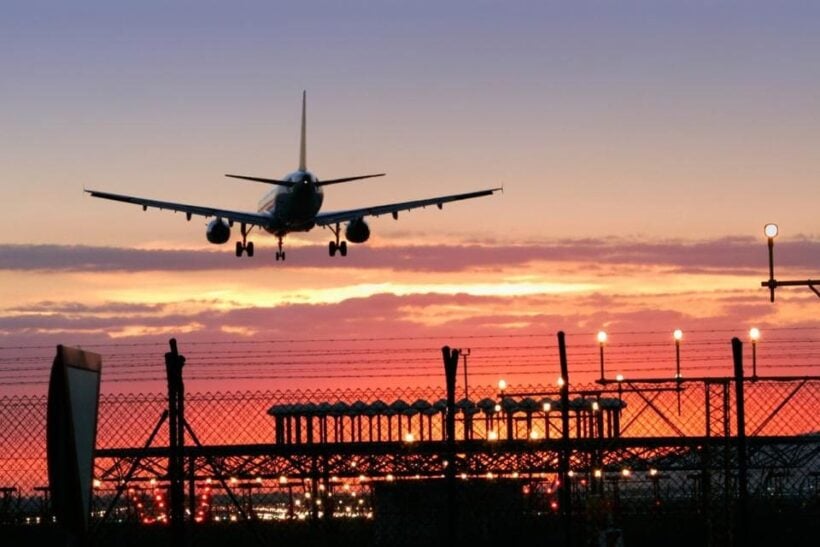 The Thai cabinet yesterday approved the construction of a third runway at Suvarnabhumi International Airport as part of the country's ambition to become the aviation hub of ASEAN.
The 21.7 billion baht project will increase the combined capacity of Suvarnabhumi international airport's runways to 94 arrivals and departures per hour from the current 64, said Lt-Gen Weerachon Sukonthapatipak, deputy government spokesman.
Suvarnabhumi Airport (aka. BKK) was opened in 2006 as Bangkok's second airport. Initially it replaced the tired Don Mueang Airport but Don Mueang was later revamped as a low-coast airport to service the growing traffic demands.
Meanwhile Suvarnabhumi Airport was, and still is, operating above its designed capacity. An earlier bid to build a third terminal has been mired in controversy and is currently shelved pending a new brief from Airports of Thailand with a new round of design bids called for in the future.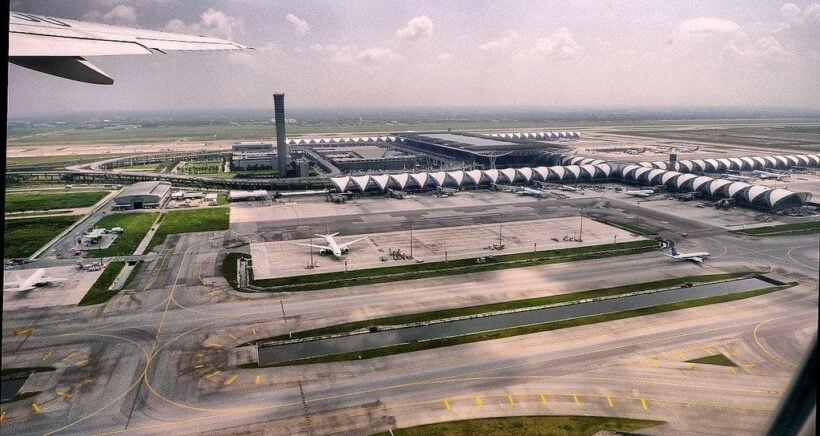 Patong's trash hero rewarded for collecting garbage in filthy canal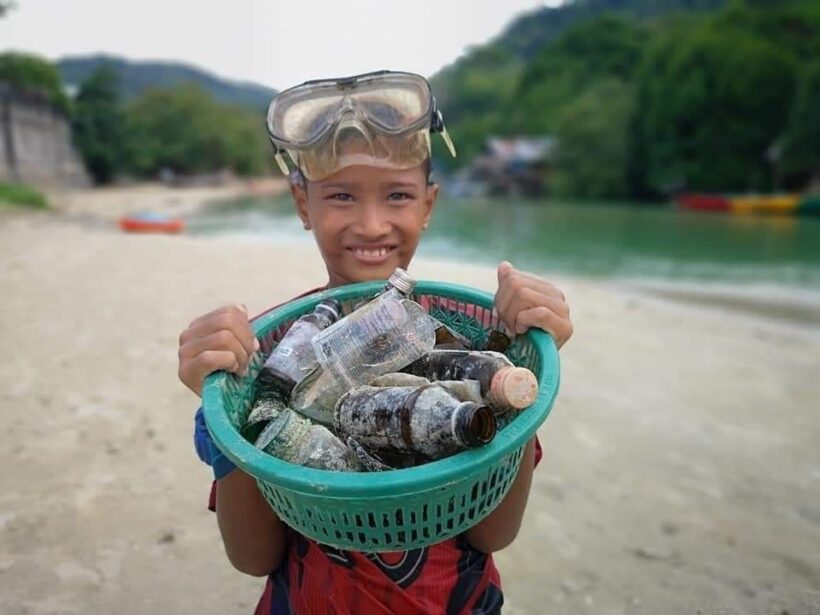 PHOTOS: Patong Police / Theeraphong Penmit / Newshawk Phuket
A Phuket boy has been rewarded after setting an excellent example for the rest of the Patong community.
8 year old Kosin Ta-ngam, who is studying at Sai Nam Yen School in Patong in Pratom Suksa Three, has been collecting garbage in the filthy Pak Bang Canal and along Patong Beach since the beginning of this year.
He lives with his grandmother and other relatives. His grandmother has been looking after Kosin since he was 10 months old.
A certificate, scholarship and life vest have been awarded to Kosin by the Patong Police Chief Col Anothai Jindamanee for displaying excellent citizen for the community as a youth volunteer and being an active part of keeping the city clean.
The Pak Bang Canal, running through the back of Patong into Patong Bay, has been a dark, dirty mess for decades. Many promises have been made to clean it up but it remains a disgraceful waterway flowing through Phuket's main tourist town.
The tiny eight year old seems to be able to achieve a lot more than the local municipality with all their money and machinery.
Kosin, you are the Thaiger hero for today and we salute you!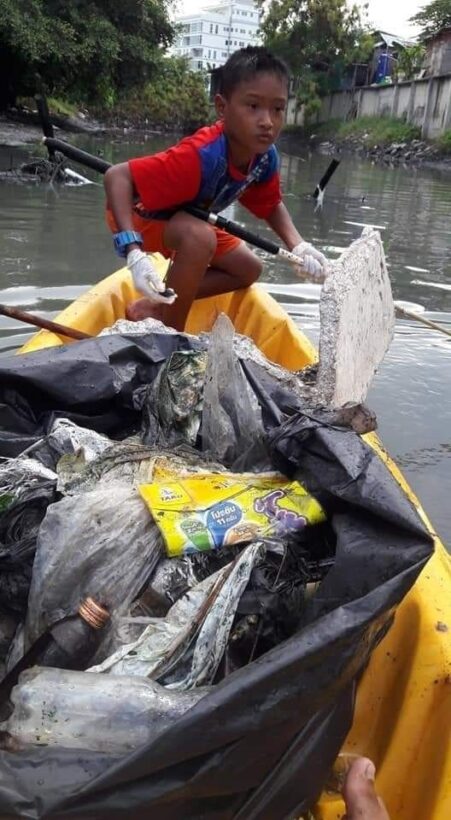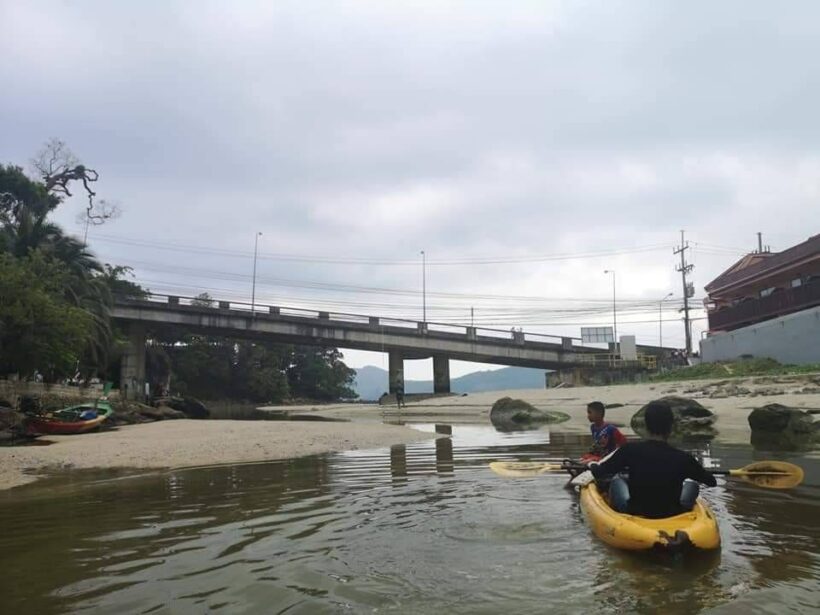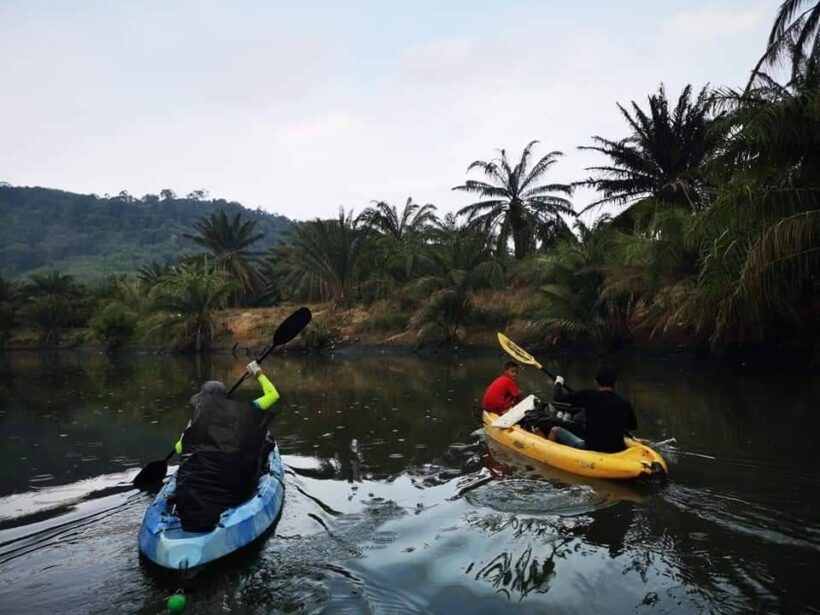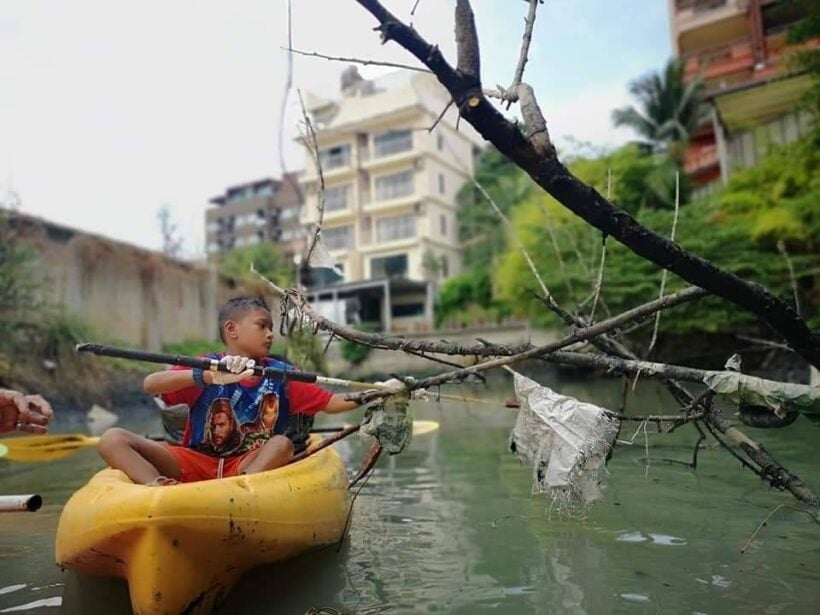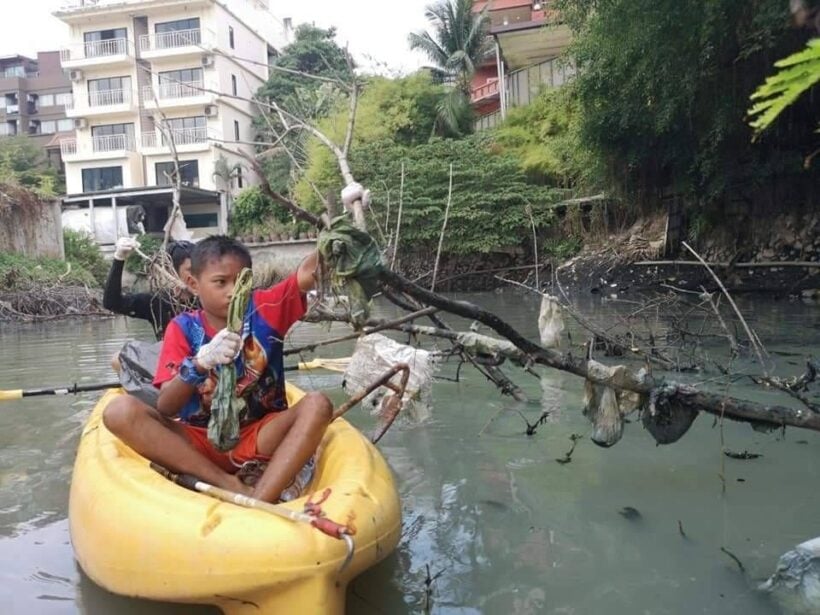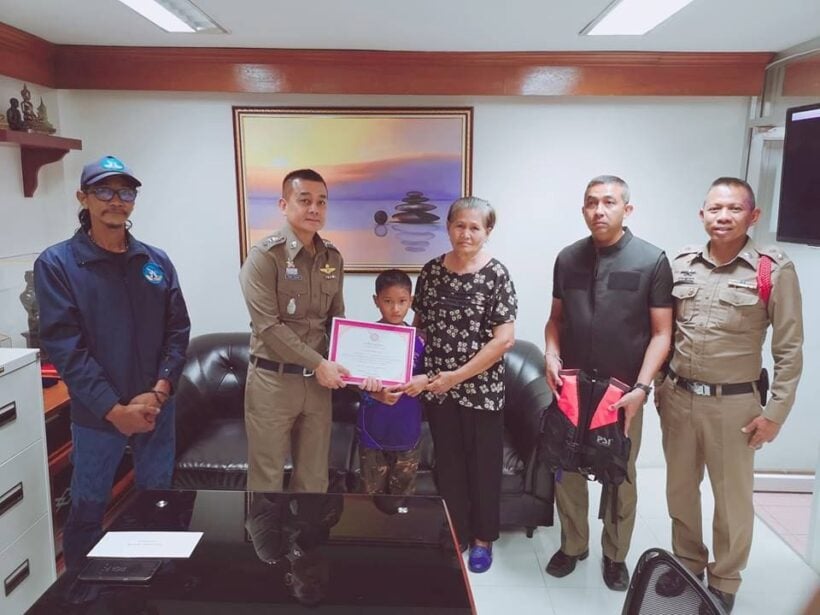 Mitsubishi testing their new regional jet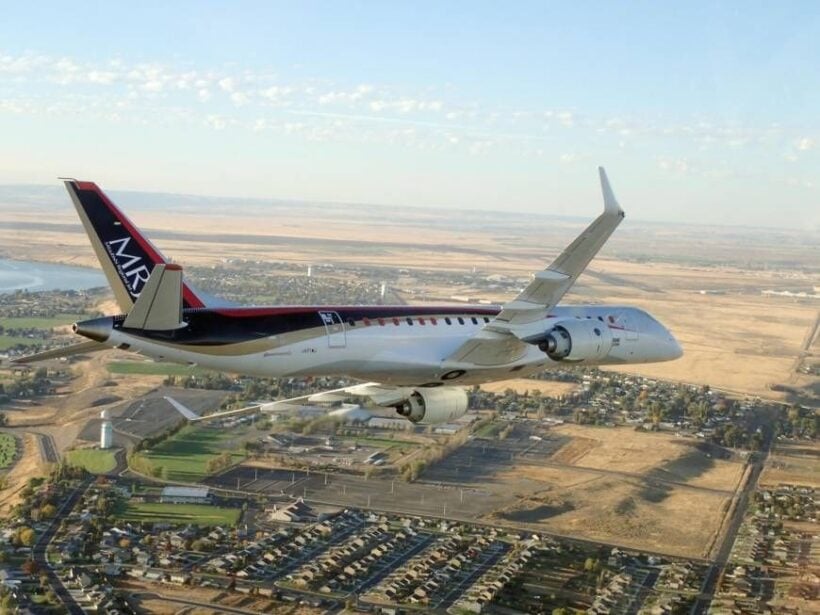 PHOTO: The Japan Times
Mitsubishi Heavy Industries' new 88-passenger Mitsubishi Regional Jet is testing the skies just as rivals Embraer and Bombardier are moving to sell off their manufacturing operations for jets with up to 160 seats to Boeing and Airbus.
At stake, particularly in the market for jets with fewer seats, is US$135 billion in sales in the two decades through 2037, according to industry group Japan Aircraft Development.
More cities in Asia and Europe are seeking to link up with each other and the Mitsubishi Regional Jet, the first airliner built in Japan since the 1960s, began certification flights last month in Moses Lake, Washington.
With fewer seats and smaller fuselages, regional jets are a different class of aircraft from larger narrow-body planes such as Boeing's 737 or Airbus's A320. The MRJ has a range of about 3,220 kilometres. The seating is 2+2 instead of 3+3 in a small Airbus or Boeing single-aisle jet.
After spending at least US$2 billion over more than a decade, the manufacturer is looking to get its jet certified and start deliveries to launch partner ANA Holdings.
Mitsubishi initially planned test flights in 2012 but blew past that deadline because of production difficulties. Now, the company, which makes ships, nuclear power plants and aerospace components, expects to have the plane ready for customers next year, a timetable that will test the company, said Mitsubishi Aircraft president Hisakazu Mizutani.
Mitsubishi Heavy is not the only Asian manufacturer betting that it can build aircraft cheaper and more efficiently. Commercial Aircraft of China (Comac) has a new regional jet in service, while Korea Aerospace Industries is studying whether to develop a 100-passenger aircraft.
"The aviation market in Asia is expected to grow further in the coming years and there will be demand for these aircraft," said analyst Lee Dong-heon at Daishin Securities in Seoul.
"The shift in the regional aviation segment we have seen over the last year or so has opened opportunities."
"The MRJ is fully capable of competing in the market."