A meal among Phuket's mangroves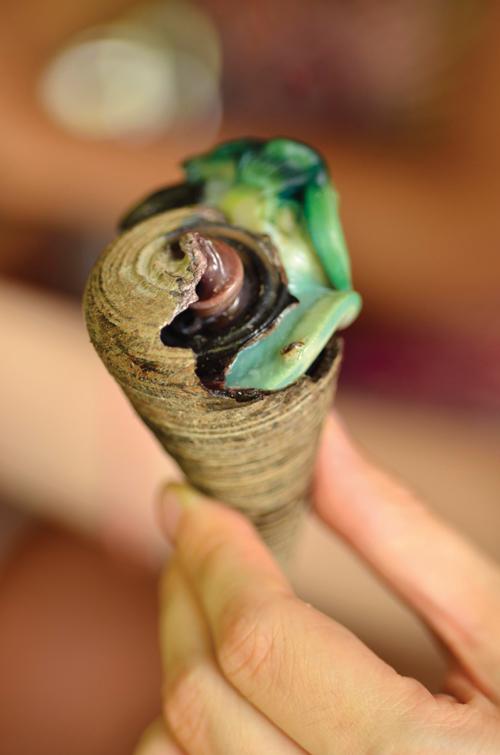 PHUKET: THE location of Chaiyo Seafood Riverside Restaurant is simply breathtaking. Situated in Bor Rae district of Phuket, beside Mudong Canal at the point where it meets the sea of Ao Yon Bay, Chaiyo is where diners come to enjoy local dishes and fresh seafood while watching the water ebb and flow. On the other side of the canal, the richness of the mangrove is still evident, and if you are lucky you may spot a monkey or two.

The atmosphere is somewhat rustic (a wooden bridge, tree-trunk tables and chairs, and a thatched roof) with the main dining area divided between the al fresco terrace and a spacious, open-sided hall. There are also a few huts on stilts by a large pond, which offer some degree of privacy, and a modern air-conditioned room on the far side. A long wooden bridge/walkway leads to the terrace dining area.

Chaiyo Seafood was established some 20 years ago by Phuket-born Thira Jiasakul. As chef and owner, Thira only uses authentic recipes of local dishes handed down by his mother and grandmother and the menu reflects this heritage. He knows the locals are finicky about the quality of their fish and keeps the seafood fresh in bamboo containers submerged in the seawater just below the terrace. Over its lifetime, the restaurant has garnered quite a following among locals and tourists alike.

By way of introduction, the menu features Chaiyo's own recommendations. It is worth starting there if you are new to Phuket food, as you won't go too far wrong ordering a platter of mixed grilled seafood for two, for example.

But we regulars had other ideas. To quell impending hunger we first ordered the famous Phuket tempura, deep-fried shrimps on a fan of aquatic grass (buer tod). Considered by Thais as an appetizer, buer tod is great with a cold beer or a glass of chilled white wine.

Next up was deep-fried snapper in chilli sauce (pla kapong tod kruang). It had the right texture – crispy skin and firm flesh – but opinions were divided about the sauce. To the rescue came prawns in tamarind sauce, which this time received rave reviews. We loved the large prawns, lightly fried with shells still intact (the locals like it that way) and laced in a thick unctuous sauce that featured a perfect blend of tamarind and just enough brown sugar. Tamarind prawns are hard to get right, as our group knows only too well having been disappointed many times by poorer versions, but we highly recommend tamarind prawns here.

Crabs are in season now and although they are actually caught all year round, they are tastiest during the new moon (according to my friend and fellow foodie Wanida Hongyok) so a plate of steamed crabs (pu mah) were ordered and enjoyed by all. Mud crabs (pu talay) were on offer as well, which are best stir-fried with curry sauce.

Steamed fish custard (hor mok) is an all-time favorite. But why settle for the usual type, when you can order mussel hor mok served in their beautiful shells? This was a pretty dish, which belied its spicy kick. Not for the faint hearted!

Other mains ordered included a salad of wild fiddle-head fern with boiled shrimps (yam pak good), which was a winner, and the perennial favorite crispy-fried sand fish with turmeric (plat tod kamin).

When word got out that we were doing a food review for the Phuket Gazette, a complimentary dish of grilled emerald clam was offered. Chaiyo's manager, Khun Joi, explained that the clams were a newly discovered andpopular delicacy. Emerald clams are found only in the waters of Phuket and Phang Nga. Bright green in color, the clams are pretty to look at, and some of us even ate and liked them. Chaiyo is the only restaurant in town that serves emerald clams," say Joy proudly.

As usual, it was a great dining experience. The service is somewhat slow but was largely made up for by the friendliness of the waitresses. We went there on Sunday and the place was lively, with Thais enjoying the day out with families and friends.

Chaiyo Seafood Restaurant opens daily from 10.30am to 11.00pm. Location: Bor Rae-Khao Kad Road (road to Ao Yon Bay), Tel. 076-393101, 076-393101, 081-5976808.

Keep checking our online Phuket Lifestyle pages, or join our Facebook fan page for the best in local hints and tips.

This article appears in the current (May 11-17, 2013) issue of the hard-copy Phuket Gazette newspaper, now on sale at newsstands throughout the island. Digital subscribers may download the full newspaper, this week and every week, by clicking here.
— Nanthapa Pengkasem
Keep in contact with The Thaiger by following our
Facebook page
.
Tax on salt content being considered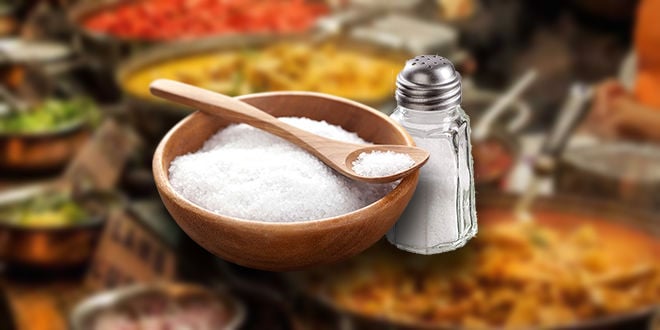 The Excise Department is considering imposing a tax on the salt content of food to encourage food producers to reduce the sodium content of snacks, instant noodles and seasoning cubes.
The director of the Office of Tax Planning said that the department is discussing a limit on the amount of sodium food can contain, in line with the standard set by the World Health Organization (WHO), which is 2,000 milligrams of salt per day.
In reality, Thai people consume an average of 1,000 milligrams per meal, making their daily intake well above WHO guidelines, according to the director.
He said any tax imposed would be at a level which would encourage food producers to reduce the sodium in their processed food without being punitive, adding that the proposal isn't intended to generate more tax revenue, but to help protect the health of consumers. Excessive sodium in the diet can lead to high blood pressure and kidney disease.
Fish sauce, soy sauce and salt would not be taxed.
SOURCE: thaipbsworld.com
Keep in contact with The Thaiger by following our
Facebook page
.
Water shortage warnings in 22 provinces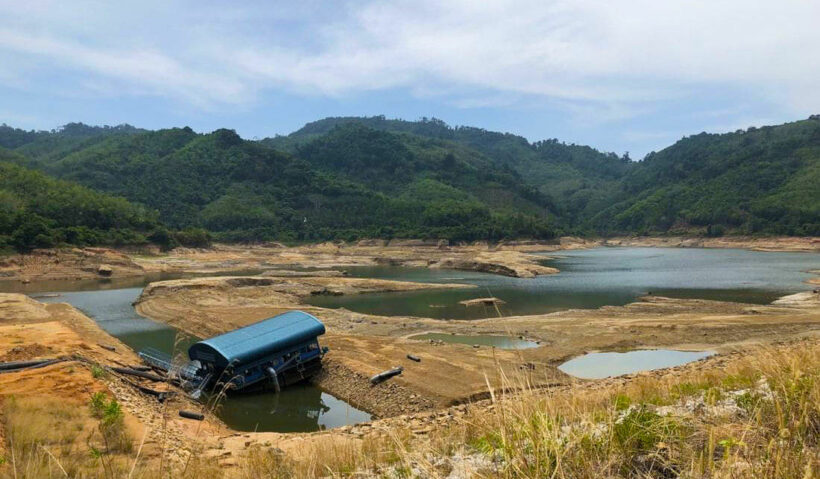 People living in 22 Thai provinces are being warned to prepare for shortages of drinking water during the upcoming dry season, due to start on November 1st.
The warning was issued by the National Water Resources Office, citing low levels in reservoirs, which are the main sources for tap water production waterworks in 22 provinces.
Areas at risk identified by the office are in northern, north-eastern, eastern and southern provinces.
Measures have been adopted by agencies charged with dealing with water shortages. including dredging water channels to allow greater volumes of water to flow into reservoirs, drilling underground wells, enlarging storage ponds and the purchase of water to supply to those in urgent need.
The Royal Irrigation Department has announced that people should use water sparingly.
There are currently about 6 billion cubic metres of usable water in reservoirs in the affected provinces, with 5 billion cubic metres reserved for consumption and ecological preservation, leaving only 1 billion cubic metres for use in agriculture.
This means farmers in the Chao Phraya river basin may not be able to grow a second crop of rice this year.
SOURCE: thaipbsworld.com
Keep in contact with The Thaiger by following our
Facebook page
.
Green Day heading back to BKK in 2020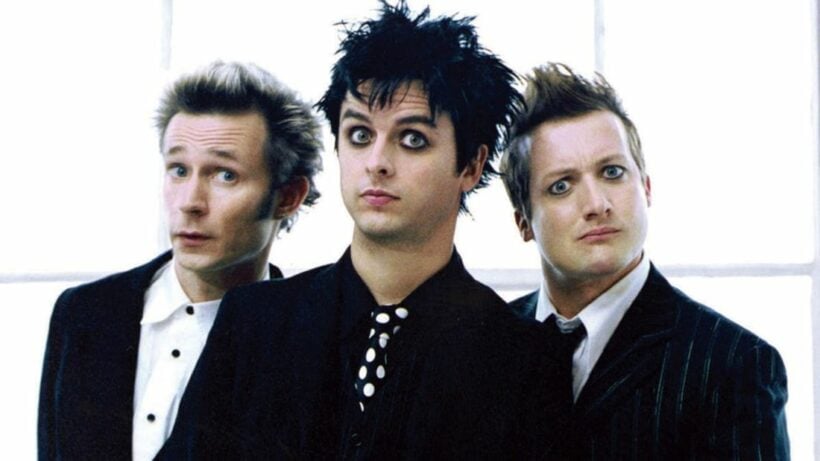 Green Day, five-time Grammy Award winners, are embarking on a global tour in 2020, including a stop-over in Bangkok during March. The rock 'n' roll Hall of Fame inductees will perform a series of concerts throughout Europe, UK, North America and Asia.
"Green Day Live in Bangkok" takes place on March 11, 2020 at Impact Arena, Muang Thong Thani. But it's not their first time. Green Day sold out concerts in their last Thai live gigs in 1996 and 2010.
Formed in 1986 in Berkeley, California, Green Day is one of the world's best-selling bands of all time, with more than 70 million records sold worldwide and 10 billion cumulative online streams of their music and performances. Their 1994 breakout album "Dookie" is widely credited with popularising and reviving mainstream interest in punk rock, catapulting a career-long run of No 1 hit singles.
In 2004, Green Day released the rock opera "American Idiot", selling more than 7 million copies in the US alone and taking home the Grammy Award for Best Rock Album. In 2010, a stage adaptation of "American Idiot" debuted on Broadway to critical and commercial acclaim. Entertainment Weekly called Green Day, "The most influential band of their generation," while Rolling Stone said, "Green Day have inspired more young bands to start than any act this side of KISS, and that doesn't seem to be changing."
Green Day Live in Bangkok 2020 is on March 11, 2020 at Impact Arena, Muang Thong Thani.
Ticket prices start at 2,000 baht and tickets go on sale on November 2 at all ThaiTicketMajor outlets via www.livenation.co.th or www.thaiticketmajor.com or call: 02 262 3838 for more information.
SOURCE: The Nation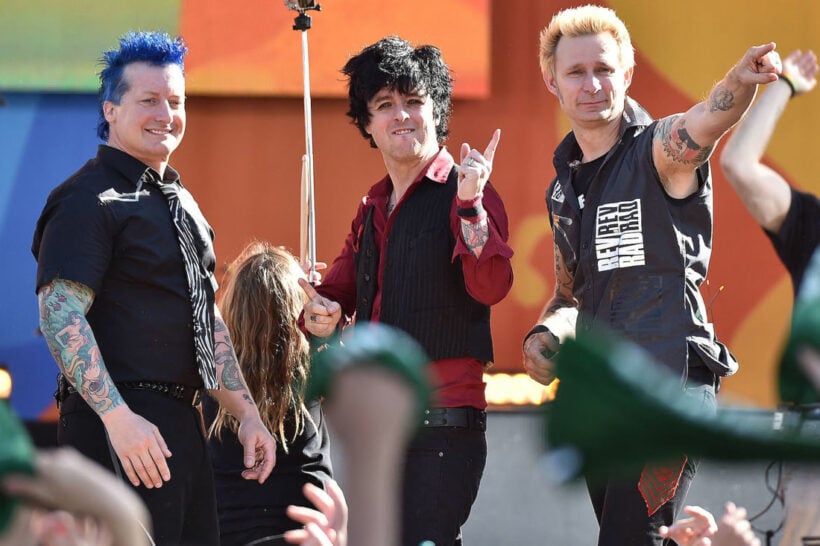 Keep in contact with The Thaiger by following our
Facebook page
.