PHUKET: Malaysia's bustling capital is certainly not a secret travel getaway, especially for expats residing in Phuket. The city once served as a major visa-run destination, but Kuala Lumpur (KL) may have dropped off the radar for many people when the Thai embassy there ceased issuing one-year visas. Nowadays, for many Phuket locals, KL is most often referenced when talking about a connecting flight.
Approaching the city by air, it is immediately obvious that oil palm is the country's dominant agricultural endeavor. Endless hills and plains of the stout, dark-green trees sprawl to the horizon in every direction. Malaysia was the world's leading producer of palm oil until 2006 when Indonesia took the lead. Still, in 2006, Malaysia yielded nearly 19 million tons of crude palm oil from more than 31 million rai (19,000 square miles) of land. This is possible with thanks in part to the 2,000 to 2,500 millimeters of rainfall received annually.
With the all of tropical Malaysia located between two and seven degrees north of the equator, the moist heat is palpable and as a result, outdoor activities in midday are best avoided.
KL, as well as the rest of the country, is predominantly Islamic, but many other religions are practiced. Islamic culture is woven densely into the fabric of the city which is immediately apparent by the unmistakable outline of mosques silhouetted on the skyline.
When not closed during times of prayer, many of these sacred places of worship leave their gates open for visitors to explore. Serving as the primary mosque of Putrajaya, the Putra Mosque is a striking structure with nine pink domes, neighboring the prime minister's office, with sweeping views of the city and Putrajaya lake. The enormous building can accommodate 15,000 worshippers and also boasts one of the tallest minarets in the region at 116 meters. The cavernous halls feature detailed carvings, stained glass windows and intricately painted domes.
In the heart of the city is Merdeka Square, a sprawling open-space with lovely fountains and surrounded by clashing architecture from KL's distant past and current trends. Living walls (foliage grown on a vertical surface) surround the square and romantic horse drawn buggy rides are available. In late day, the square becomes lively and bustles with locals.
Bordering Merdeka Square is the Kuala Lumpur City Gallery which certainly warrants a visit. Entry to the gallery is free and features an informative journey through KL's history, including Malaysia's independence from the British. A gallery and exhibition are in the back, which displays work from local artists. Don't miss the 185 square meter wooden model of the city which has an impressive light show leading a virtual tour of the city.
The road heading east from Merdeka Square and the KL City Gallery leads to the Klang River where the view north from the bridge gives a peek of the Masjid Jamek Mosque at the confluence of the Klang and Gombak rivers.
Continue over the bridge and to the east another block and prepare to wander aimlessly around the Pasar Seni, also referred to as Central Market. The market is a treasure chest of quality handicrafts, textiles, local art and much more, all of which reflect the traditions of the local Malay as well as those from the many ethnic tribal groups of Malaysian Borneo. The bazaar offers a wide selection of goods which are surprisingly high in quality and showcase exquisite craftsmanship.
Only an amateur traveller would not weigh in heavily on the importance of the culinary experience when visiting a foreign land. When visiting exotic cities, it is best to "live to eat" rather than "eat to live". Food should always be a destination in and of itself and not just a stop along the way. The diverse cultures that have melted together in KL over the centuries have contributed greatly to the country's many and varied regional cuisines.
For instance, the quintessential national dish nasi lemak – rice cooked in coconut milk with ginger, anise and cinnamon served with fried anchovies, poached eggs, sambal gravy, cucumber and a thick beef rendang curry – is a single plate of food with an unbelievably rich spectrum of flavors.
Roti canai is another signature dish found on breakfast tables across the city. Roti, which can be described as the Muslim version of a crepe, is pounded flat and skillfully flung into the air until thin and then finds itself being fried to perfection on a grill. It is most often seen served with chicken curries and mild lentils. The culinarily-curious will revel in delight at the variety of Chinese, Indian and other Malay delicacies.
What's been described thus far barely scratches the surface of what KL has to offer. There are a plethora of bazaars, walking streets, food lined boulevards, nightclubs as well as historical and impressive modern architecture such as the twin Petronas Towers to explore. Just outside of the city can be found the Sepang International Circuit where Formula 1 and MotoGP races are often held, the Batu Caves, bird-watching tours and a host of volunteer tourism opportunities.
Don't write off KL as just another big, over-populated Asian city. The rich diversity, compelling history, friendly people, delicious cuisine and collection of accessible activities make KL worthy of being the destination.
— Jeremie Schatz
Keep in contact with The Thaiger by following our
Facebook page
.
Tax on salt content being considered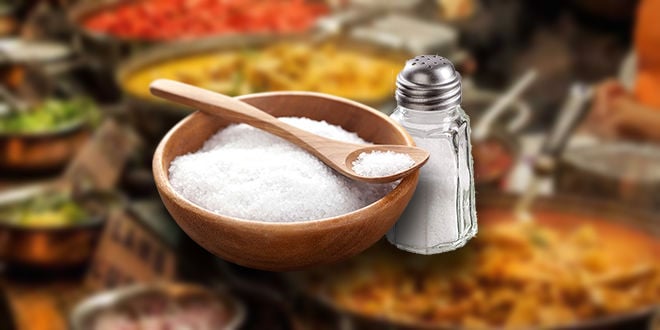 The Excise Department is considering imposing a tax on the salt content of food to encourage food producers to reduce the sodium content of snacks, instant noodles and seasoning cubes.
The director of the Office of Tax Planning said that the department is discussing a limit on the amount of sodium food can contain, in line with the standard set by the World Health Organization (WHO), which is 2,000 milligrams of salt per day.
In reality, Thai people consume an average of 1,000 milligrams per meal, making their daily intake well above WHO guidelines, according to the director.
He said any tax imposed would be at a level which would encourage food producers to reduce the sodium in their processed food without being punitive, adding that the proposal isn't intended to generate more tax revenue, but to help protect the health of consumers. Excessive sodium in the diet can lead to high blood pressure and kidney disease.
Fish sauce, soy sauce and salt would not be taxed.
SOURCE: thaipbsworld.com
Keep in contact with The Thaiger by following our
Facebook page
.
Water shortage warnings in 22 provinces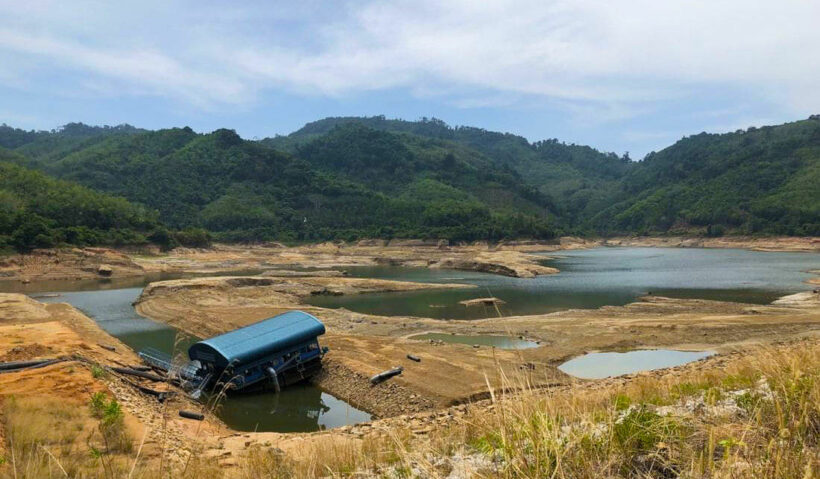 People living in 22 Thai provinces are being warned to prepare for shortages of drinking water during the upcoming dry season, due to start on November 1st.
The warning was issued by the National Water Resources Office, citing low levels in reservoirs, which are the main sources for tap water production waterworks in 22 provinces.
Areas at risk identified by the office are in northern, north-eastern, eastern and southern provinces.
Measures have been adopted by agencies charged with dealing with water shortages. including dredging water channels to allow greater volumes of water to flow into reservoirs, drilling underground wells, enlarging storage ponds and the purchase of water to supply to those in urgent need.
The Royal Irrigation Department has announced that people should use water sparingly.
There are currently about 6 billion cubic metres of usable water in reservoirs in the affected provinces, with 5 billion cubic metres reserved for consumption and ecological preservation, leaving only 1 billion cubic metres for use in agriculture.
This means farmers in the Chao Phraya river basin may not be able to grow a second crop of rice this year.
SOURCE: thaipbsworld.com
Keep in contact with The Thaiger by following our
Facebook page
.
Green Day heading back to BKK in 2020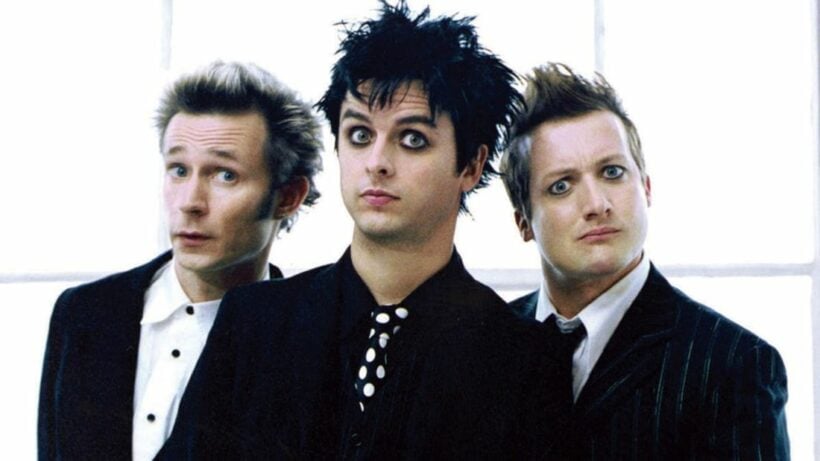 Green Day, five-time Grammy Award winners, are embarking on a global tour in 2020, including a stop-over in Bangkok during March. The rock 'n' roll Hall of Fame inductees will perform a series of concerts throughout Europe, UK, North America and Asia.
"Green Day Live in Bangkok" takes place on March 11, 2020 at Impact Arena, Muang Thong Thani. But it's not their first time. Green Day sold out concerts in their last Thai live gigs in 1996 and 2010.
Formed in 1986 in Berkeley, California, Green Day is one of the world's best-selling bands of all time, with more than 70 million records sold worldwide and 10 billion cumulative online streams of their music and performances. Their 1994 breakout album "Dookie" is widely credited with popularising and reviving mainstream interest in punk rock, catapulting a career-long run of No 1 hit singles.
In 2004, Green Day released the rock opera "American Idiot", selling more than 7 million copies in the US alone and taking home the Grammy Award for Best Rock Album. In 2010, a stage adaptation of "American Idiot" debuted on Broadway to critical and commercial acclaim. Entertainment Weekly called Green Day, "The most influential band of their generation," while Rolling Stone said, "Green Day have inspired more young bands to start than any act this side of KISS, and that doesn't seem to be changing."
Green Day Live in Bangkok 2020 is on March 11, 2020 at Impact Arena, Muang Thong Thani.
Ticket prices start at 2,000 baht and tickets go on sale on November 2 at all ThaiTicketMajor outlets via www.livenation.co.th or www.thaiticketmajor.com or call: 02 262 3838 for more information.
SOURCE: The Nation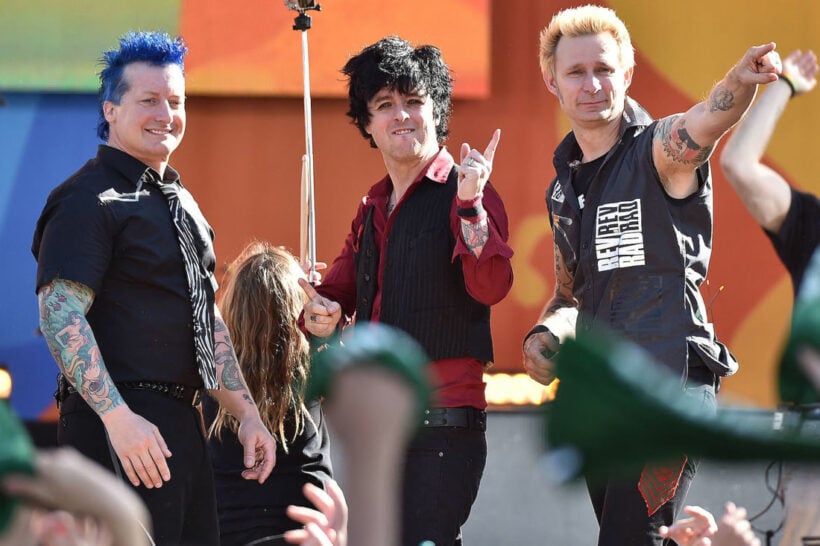 Keep in contact with The Thaiger by following our
Facebook page
.