Wimbledon's ban on Russian and Belarusian players is "crazy", says Djokovic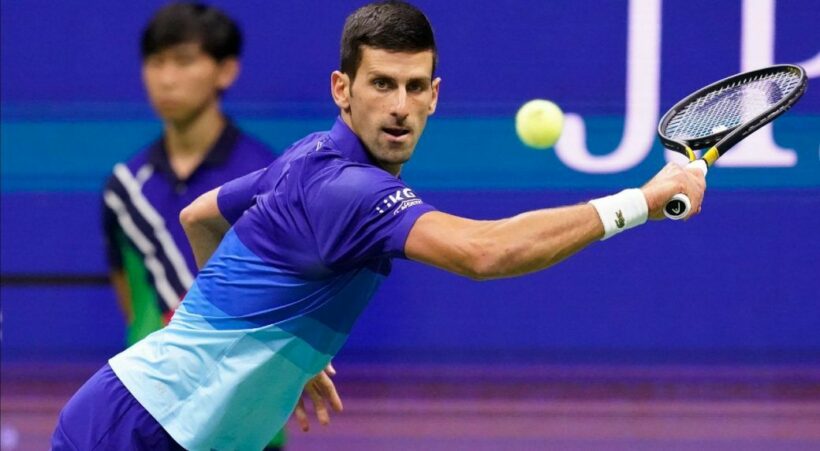 World tennis champion Novak Djokovic has condemned Wimbledon's ban on Russian and Belarusian players as "crazy." Earlier this week, the oldest tennis tournament in the world announced that players from Russia and Belarus are banned from playing in this year's competition from June 27 – July 10 because of Moscow's invasion of Ukraine. The decision has been described as "complete discrimination", "illogical", "crazy" and "unfair" by tennis players and governing bodies.
Russian players who can no longer compete include: U.S. Open Champion Daniil Medvedev, Andrey Rublev and French Open runner-up Anastasia Pavlyuchenkova. Wimbledon semi-finalist Aryna Sabalenka and twice Australian Open winner Victoria Azarenka from Belarus are also banned from playing.
The All England Club's reasoning for the ban is…
"It is our responsibility to play our part in the widespread efforts to limit Russia's global influence through the strongest means possible… in the circumstances of such unjustified and unprecedented military aggression, it would be unacceptable for the Russian regime to derive any benefits from the involvement of Russian or Belarusian players with the Championships."
The ban on Belarusians is due to the fact that Belarus has aided Russia in its invasion of Ukraine which began on February 24 this year.
Serbian world tennis champion Novak Djokovic, who was 11 years old when he endured airstrikes in Belgrade, said Wimbledon's decision is "crazy"…
"I will always condemn war, I will never support war being myself a child of war…I know how much emotional trauma it leaves. In Serbia, we all know what happened in 1999. In the Balkans, we have had many wars in recent history…However, I cannot support the decision of Wimbledon, I think it is crazy. When politics interferes with sport, the result is not good."
Ukrainian tennis player Elina Svitolina says Russians and Belarusians shouldn't be completely banned…
"If players don't speak out against the Russian government then it is the right thing to ban them."
Russian world number eight Andrey Rublev said the ban is "complete discrimination" and "illogical." The Association of Tennis Professionals and the Women's Tennis Association have both described the ban as "unfair."
However, some tennis players support the ban. Ukrainian tennis player Marta Kostyuk began a campaign to have players from the two countries banned from tennis events. Marta praised Wimbledon's decision…
"Everyone wants to stop war. Our position, and position of Wimbledon, I believe it has nothing to do with a personal hate towards the players… Everyone is trying to force them to talk [about the war], and my hope is that they will. This was a very important decision to make by Wimbledon, and I really respected and appreciated it. I'm really hoping for the other tournaments to do it as well – especially the grand slams."