MS Westerdam passengers, all cleared, alight in Cambodia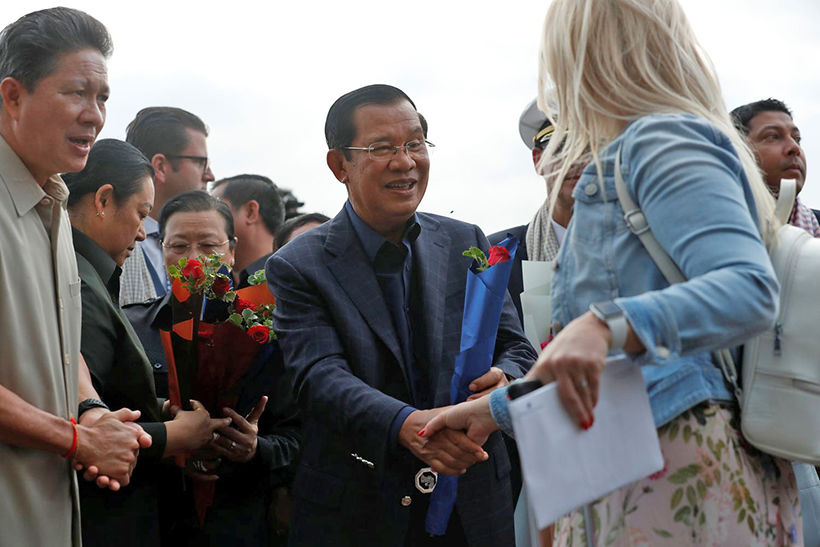 Passengers of the MS Westerdam, the cruise ship that spent two weeks at sea after being turned away by five countries including Thailand, over fears that someone aboard might have the COVID-19 coronavirus, finally disembarked today. The ship, carrying 1,455 passengers and 802 crew, docked in the Cambodian port town of Sihanoukville yesterday. It anchored offshore in the morning to allow Cambodian officials to board and collect samples from passengers with any signs of ill health. Cambodia's health ministry announced that after tests, no one on board was found to be carrying the virus.
In a statement, the ship's operator, Holland America Line, a unit of Miami-based Carnival Corp, said Cambodian authorities granted permission for passengers to disembark this morning, ending two weeks of uncertainty for the cruise. Charter flights are being organised to help passengers return home.
"Flight details are being communicated to guests as they are finalised, and it is expected that a full disembarkation will take a few days given the charter flight schedule."
The sound of cheering inside the ship could be heard from Sihanoukville port when the Westerdam docked on Thursday evening. Cambodia's PM Hun Sen personally greeted passengers with handshakes and bouquets of roses today as they stepped off the ship onto a waiting bus.
Tedros Adhanom Ghebreyesus, head of the World Health Organisation, praised Cambodia as an example of the "international solidarity" that the WHO has been calling for.
One passenger, a 76 year old American tourist, said he was very happy with how he had been treated on board during the ordeal.
"They kept us in good spirits. I didn't stress. Very relaxing. We took tai chi."
SOURCE: BANGKOK POST
Keep in contact with The Thaiger by following our
Facebook page
.
Never miss out on future posts by
following The Thaiger
.


Find more SE Asian News courtesy of The Thaiger.

Broke? Find employment in Southeast Asia with JobCute Thailand. Rich? Invest in real estate across Asia with FazWaz Property Group. Even book medical procedures worldwide with MyMediTravel, all powered by DB Ventures.

Health Ministry teams up with Agoda to offer quarantine hotel packages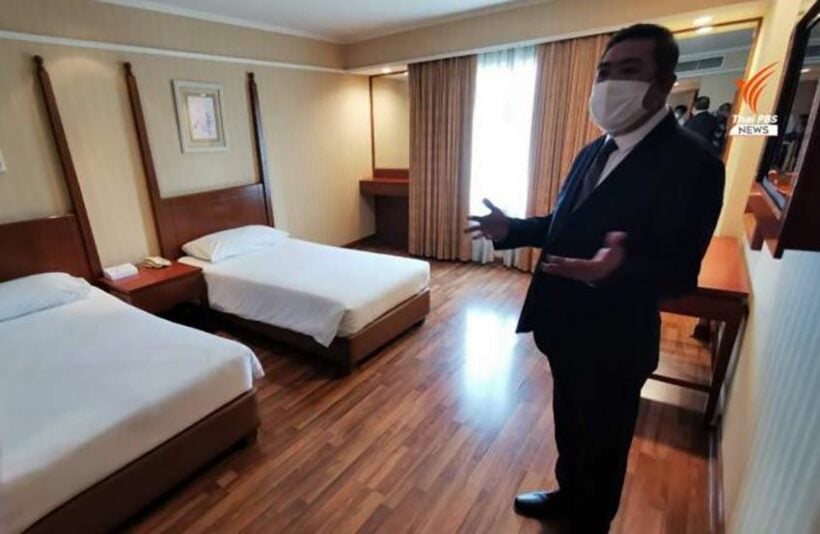 Anyone planning a visit or a return to Thailand can now book their quarantine stay through Agoda, following a deal between the Public Health Ministry and the hotel booking platform. Deputy Public Health Minister Satit Pitutecha announced the agreement yesterday, at a launch event at the Mövenpick Hotel BDMS Wellness Resort in Bangkok, in the company of Tares Krassanairawiwong from the Department of Health Service Support, and Agoda CEO, John Brown.
Agoda was founded in Phuket, Thailand in 1998 but now has its head offices in Singapore.
Sathit says 37 hotels offering alternative state quarantine and alternative local state quarantine have already joined the first phase of the scheme. And, with the possibility of the quarantine period being reduced from 14 days to 10 for some arrivals, he's urging more properties to sign up.
"Thailand has a better track record in virus containment, but as long as other countries are still facing the spread of the virus, preventive measures, including quarantine under the ministry's supervision, remain necessary and that means more ASQ facilities as well."
The Agoda booking platform allows people coming to Thailand to choose and book their quarantine package and is available in 39 languages with around-the-clock support. Brown has thanked the Health Ministry for the initiative, saying it will prove helpful for those planning to visit or return to the Kingdom.
Meanwhile, Tares says Thailand's 113 ASQ-approved hotels are expected to attract around 30,000 tourists and generate over 1 billion baht for the economy.
Booking.com now also has some ASQ hotels in its inventory.
SOURCE: Nation Thailand | Bangkok Post
Keep in contact with The Thaiger by following our
Facebook page
.
Never miss out on future posts by
following The Thaiger
.
From plandemics to sheeple – unravelling the Covid conspiracy-speak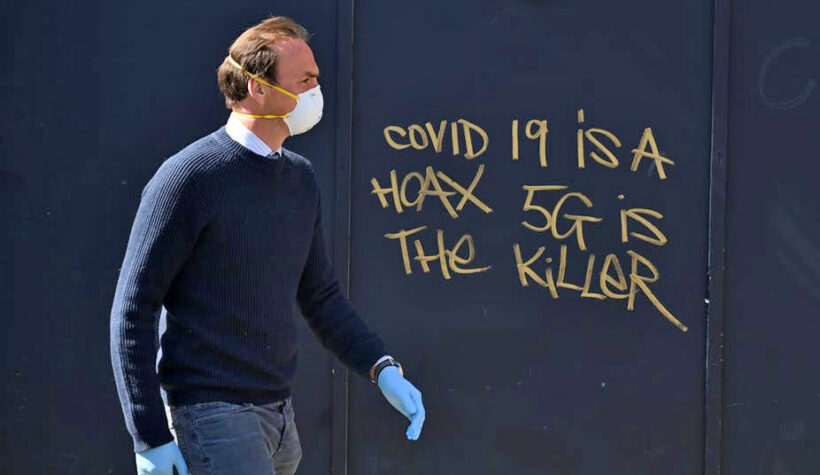 Whilst most of us have either been holed up in local lockdowns or forgetting our face mask when we head to 7-11 for a snack, some have used their spare time to create an elaborate alternate universe of plandemics, sheeple and evil 5G, and finding ways to paint Bill Gates as the devil in human form.
A Pew Research Centre survey asked people in the US if they had heard the theory that Covid-19 was "intentionally planned" by people in power. 71% of US adults said they had. A third of the respondents said it was "definitely" or "probably" true.
As the pandemic has become a reality, so has the infodemic. Whilst the scientists have been at war with a virus and the development of a vaccine, news and social media platforms have been in a battle of facts. Normally intelligent people are denouncing the wearing of masks, refuse to consider getting vaccinated and believe 5G networks 'infect' people with Covid-19. Elaborate videos have been produced, at great expense, full of unsubstantiated nonsense, alternate statistics, claims that the coronavirus is "just a flu" and that the impact of the virus has been vastly exaggerated.
There's also a whole new language where terms of derision are used to replace facts and reasoned argument. Almost all of the conspiracy theories, and the people promoting them, come out of the US, a topic for another article.
In the meantime, let's enjoy some of the new words and the hijacking of other terms and people.
Plandemic
aka. 'Scamdemic'.
Plandemic refers to two conspiracy theory documentaries produced this year by Mikki Willis. Until May, Mikki Willis was best known for posting 'nice' viral videos of his family online. The first was hugely popular, the second sunk without a trace.
The much-viewed first documentary has since been thoroughly debunked. They both feature Judy Mikovits, a discredited scientist who is worshipped in the anti-vaccine movement, despite her denials. In the documentary she maintains that a malevolent global "elite" (even 'elite' has taken on a whole new meaning) caused the pandemic in order to seize power, money and control the wider population – sort of a conference of Bond villains.
Among her other claims, face masks can activate the virus. In all, she rambles on for 26 minutes with a convoluted web of intrigue, all completely dismantled by just about every scientist and medical practitioner. Unfortunately the documentaries came at a time when the US was in the midst of its first quasi-lockdown and clocked up a credible 7 million views on YouTube before it was removed. You can still see it if you really want to in a few dark corners of the internet.
In her book, 'Plague of Corruption', Mikovits compares herself to Galileo and Martin Luther King jnr.
5G
Once a term referring to the fifth generation of mobile technology, the worldwide role out 5G somehow got wound into any number of conspiracy theories involving Covid-19 and the plandemic, sorry pandemic. Whilst most of us eagerly looked forward to the introduction of 2G,3G and 4G, 5G came along at the same time as Covid-19. So OF COURSE they have something to do with each other.
No longer just a technology, 5G is now front and centre of any self respecting conspiracy theorist. Exposure to 5G antennas would give you Covid-19, apparently "altering your cells" in a way that was never quite explained, and WHAMMO, you had the coronavirus. That Huawei, a Chinese telecommunications giant, was behind some of the leading 5G technology, just added fuel to the story – they are a Chinese company so they MUST be spreading evil… and Covid-19.
Sheeple
If you've had the wool pulled over your eyes regarding the "truth" of Covid-19, or are easily led astray, you're one of the Sheeple (alternate spelling – 'sheople').
Unless you're wallowing in your own self-righteous, unprovable alternate reality, YOU are sheeple, or, presumably, a sheep-person. Unless you're one of the few who has the clarity of vision and intellect to understand the "truth", you are labelled a sheeple. Luckily, for the rest of us, they also have the time and commitment to bring us up to speed with their facts, and can usually reel them off at pace. And then repeat them over and over to MAKE SURE the sheeple understand.
YOU sheeple just follow the main stream media (which is any media that reports news they don't like)… you are just part of the uninformed flock.
So if you just believe stuff because other people keep saying it, you're a 'sheeple'. Oh…
Bill Gates
Just throw his name into any Covid-19 conversation and stand back.
Wikipedia lists Bill Gates as 'William Henry Gates III', an American business magnate, software developer, and philanthropist. He is best known as the co-founder of Microsoft Corporation. Our generation has seen the young geek, sometimes competitor and sometimes collaborator with Apple's Steve Jobs, grow into the cardigan-wearing philanthropist who, along with his wife, have formed one of the largest private foundations in the world.
They get their foundation involved in all sorts of public health projects but, according to conspiracy theorists, are spreading evil around the world.
Now Bill Gates, earlier seen as a geek-version of Mr Rogers, is now the voodoo doll for Covid-19.
Back in 2015, an unassuming-looking Bill Gates came on stage at a TED conference in Vancouver to issue a dire warning.
"If anything kills over 10 million people over the next few decades, it is likely to be a highly infectious virus rather than war."So, he knew all about it! Aha!Now Bill Gates is leading a class of global "elites" and leading efforts to depopulate the world, apparently. His 'vaccine' has some tracking device that will be able to track us once we've been vaccinated. All this is a surprise to Bill Gates."I'm very surprised by the course of these conspiracy theories and of course the ones involving me are completely incorrect. I hadn't been a part of conspiracy theories up until this and it's ironic because I talked about the risk of a pandemic in 2015."But he WOULD say that, wouldn't he!"It is novel that you have a pandemic and you have social media, and somehow the true messages aren't as titillating or as exciting as the conspiracy-type message."
Follow the breadcrumbs
Originally used as a means of navigation in the Grimm's penned "Hansel and Gretel' tale, where the children drop breadcrumbs along the way into the forest so they can then find their way back home, the breadcrumbs are now tidbits of knowledge you must follow to learn the truth – that is the truth according to American conspiracy theorists QAnon. Summarising, QAnon claim that US President Donald Trump has been spearheading a secret war, between golf games, against "well known" Satan-worshippers and paedophiles – the President elect Joe Biden being one of them according to QAnon.
It all comes from the month of an unknown "Q" who posts the stories on encrypted message services and then shared around social media. Not to be confused with Q from James Bond who was responsible for ejector seats in Aston Martins, poison pens and guns fitted to license plates.
These messages from Q – "drops" or "crumbs"explain facts about a "cabal" within the "elite", or the secret war , referred to as the "cbts", or "calm before the storm". The series of "breadcrumbs are then shared and spread online by people that have the time to understand facts from an unknown person sprouting outrageous nonsense.
It would be laughable except that the QAnon theories (a poor use of the word 'theories') have been circulated in the White House by a number of staffers that subscribe to the trail of breadcrumbs, dragging other down the Q-inspired rabbit hole.
Elites
1. a select group that is superior in terms of ability or qualities to the rest of a group or society.
Not any more. Once the so-called elite drove around, or were driven around, in their black Mercedes Benz, shopped at those stores on the first floors of fancy shopping centres and puffed cigars whilst counting their millions. Now the "Elite" are a secret society of people who are complicit in planning and carrying out the biggest hoax in history – the Covid-19 pandemic.
The "elite" have conspired with governments to keep us sheeple in compliant control. Most governments find it difficult to role out stimulus payments and pick up the rubbish on time, let alone conspire to do anything in a secret, controlled manner. Any self-respecting elite usually does everything they can NOT to be involved in governments, anywhere.
Do you have any other favourite theories that keep popping up, or new words to add to the list? Tell us below…
Keep in contact with The Thaiger by following our
Facebook page
.
Never miss out on future posts by
following The Thaiger
.
19 new Covid-19 cases detected in quarantine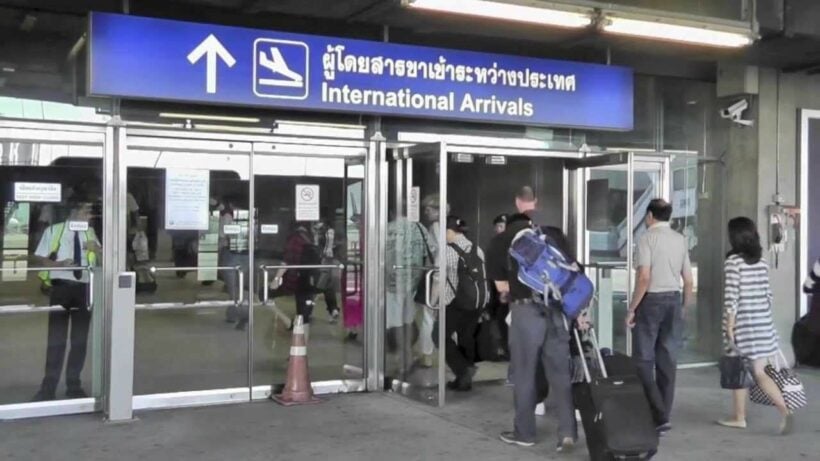 19 new Covid-19 cases were detected in quarantine, according to the Centre for Covid-19 Situation Administration. Thailand's total number of confirmed Covid-19 cases is raised to 3,961 with 3,790 recoveries and 60 deaths. 111 people are currently receiving medical treatment for the coronavirus.
4 Thai nationals travelling from Saudi Arabia, including a 40 year old teacher and 3 students ages 5, 10 and 12, tested positive for Covid-19.
3 people travelling from the United States, including a 61 year old American and 2 Thais, ages 30 and 75, tested positive for Covid-19.
2 Indian nationals, ages 32 and 40, travelling from India tested positive for Covid-19.
2 Thai nationals, ages 26 and 52, travelling from Germany tested positive for Covid-19.
2 Thai nationals, ages 30 and 37, travelling from the Republic of Georgia tested positive for Covid-19.
A 27 year old Thai national travelling from the United Kingdom tested positive for Covid-19.
A 30 year old Thai national travelling from Luxembourg tested positive for Covid-19.
A 31 year old Thai national travelling from Sweden tested positive for Covid-19.
A 42 year old Italian national travelling from Italy tested positive for Covid-19.
A 69 year old Omani national travelling from Oman tested positive for Covid-19.
A 41 year old Thai national travelling from Poland tested positive for Covid-19.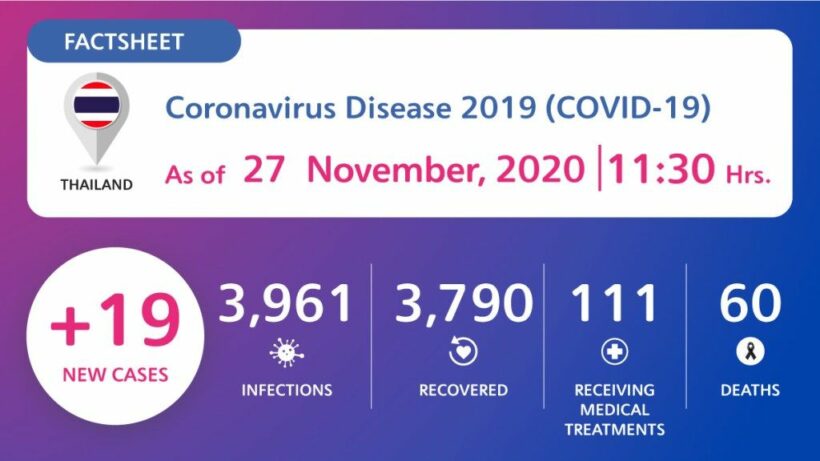 SOURCE: Bangkok Post
Keep in contact with The Thaiger by following our
Facebook page
.
Never miss out on future posts by
following The Thaiger
.