World News: Turkey to ask for Patriot missiles; Britian hardens stance on Syria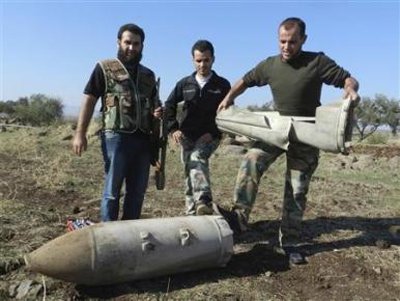 PHUKET MEDIA WATCH
– World news selected by Gazette editors for Phuket's international community
Turkey to ask NATO for Patriot missiles – report
Reuters / Phuket Gazette
PHUKET: Turkey will imminently lodge an official request with NATO asking the military alliance to deploy Patriot missiles along its border with Syria to guard against violence spilling over, a senior Turkish foreign ministry official said yesterday.
If approved, the deployment would represent a further deterioration in relations between Turkey and Syria – once close allies – and see more military hardware poured into a region where tensions are already high.
Britain also appeared to harden its stance on Syria when Foreign Secretary William Hague said he had ordered UK diplomats to talk directly to Syrian rebels. Britain's previous stance had been to engage only with political representatives of the opposition.
Syria's war, in which the opposition estimates 38,000 people have been killed, raises the specter of wider Middle East turbulence and poses one of the greatest foreign policy challenges for US President Barack Obama as he starts his second term.
Analysts said Obama had been unable to make bold moves on Syria during the election period because of the risk that doing so would hurt his popularity. Britain and Turkey have joined US calls for President Bashar al-Assad to step down.
Syrian rebels fired mortars at Assad's palace in Damascus yesterday but missed, an attack underlining the growing boldness of those fighting to end his family's 42-year rule and the rebel strategy of launching high-profile attacks against symbols of his rule.
A July bomb that killed four of Assad's top lieutenants was swiftly followed up with an advance into Damascus by rebels but they were then partially beaten back by Assad's forces.
Damascus residents told Reuters heavy-caliber shells apparently aimed at the palace had hit the nearby residential Mezze 86 district that is home to members of Assad's Alawite sect. State-run media said at least three people had been killed and seven wounded in what it described as a terrorist attack.
The violence has highlighted the sectarian dimension of a civil war that is deepening the rift between Sunni and Shi'ite Muslims in the region – Assad's Alawite sect is an offshoot of Shi'ite Islam.
Allegations of Syrian soldiers looting foreign aid surfaced after a medical aid group said troops had been seizing the supplies and reselling them or channeling them towards government loyalists, putting millions of lives at risk.
"When the regime attacks one of our medical facilities, whether it's a hospital or something else, they load up everything they can carry, and they burn the rest," said Tawfik Chamaa, a Geneva-based doctor and spokesman for the Union of Syrian Medical Relief Organizations (UOSSM).
Direct contact with rebels
"(The armed opposition) are playing an increasingly influential role within Syria as the conflict worsens," Hague said in a statement.
"I have therefore now authorized my officials to have direct contact with an even wider range of representatives including military figures in the armed opposition."
He said Britain would continue to only supply non-lethal support to the unarmed opposition, in compliance with a European Union arms embargo and British export licensing laws.
British officials would stress the importance of human rights and the rejection of "extremism and terrorism", and contact with the rebels would be limited to political dialogue, he said.
On a visit to a Jordanian refugee camp, British Prime Minister David Cameron said that efforts to halt the bloodshed so far had been fruitless.
"I am standing with the Syrian border just behind me and every night 500 refugees are fleeing the most appalling persecution and bloodshed to come to safety and frankly what we have done so far is not working," he said in Zaatari, a camp housing about 30,000 Syrian refugees in northern Jordan.
International and regional rivalries have complicated efforts to mediate a resolution to the conflict – Russia and China have vetoed three U.N. Security Council resolutions that would have put Assad under pressure.
The conflict has also started to suck in neighboring countries. Turkey has been responding in kind to mortar shells hitting its territory as a result of fighting between Syrian rebels and Syrian government forces.
A senior Turkish foreign ministry official told Reuters on Wednesday that the government would make an "imminent" request to NATO to protect its 910-km (560-mile) border with Syria with Patriot surface-to-air missiles.
The official said there was a potential missile threat to Turkey from Syria and Turkey had a right to take steps to counter such a threat. He gave no further details.
The United States and other Western powers say a resolution to the conflict has also been frustrated by divisions and in-fighting between Syrian opposition groups.
Syrian opposition groups will meet on Thursday to form a new 50-member civilian group that will later choose a temporary government for Syria and coordinate with the revolt's military wing.
Palestinian infighting
Highlighting how Palestinian refugees have been drawn into the conflict, rebels killed 10 members of the Popular Front for the Liberation of Palestine-General Command (PFLP-GC), which is loyal to Assad, in fighting near the Palestinian camp of Yarmouk in Damascus, opposition sources said.
Syrian rebels and pro-opposition Palestinians announced the formation of a new brigade last week to battle the PFLP-GC.
The Syrian foreign ministry said Syria would stand "with full determination against any attempt to drag the Palestinians into what is happening in Syria", the state news agency SANA reported, quoting a ministry official.
Air strikes and artillery barrages unleashed by the Syrian military in the last few weeks have wrecked whole districts of the capital, as well as parts of towns and cities elsewhere.
Yet, for all their firepower, Assad's forces seem no closer to crushing their lightly armed opponents, who in turn have so far proved unable to topple the Syrian leader.
The Syrian Observatory for Human Rights, a UK-based opposition watchdog, says it had the names of at least 38,000 people confirmed dead by friends and family. The death toll is going up every day, with a thousand or more killed in some weeks.
— Phuket Gazette Editors
📱 Download our app on Android or iOS for instant updates on your mobile
📧 Subscribe to our daily email newsletter
👍 Like/Follow us on Facebook
🔔 Subscribe to or Join our YouTube channel for daily video updates


Find more SE Asian News courtesy of Thaiger.

Broke? Find employment in Southeast Asia with JobCute Thailand. Rich? Invest in real estate across Asia with FazWaz Property Group. Even book medical procedures worldwide with MyMediTravel, all powered by DB Ventures.

The Queen sits as a lonely figure as she bids farewell to her husband Prince Philip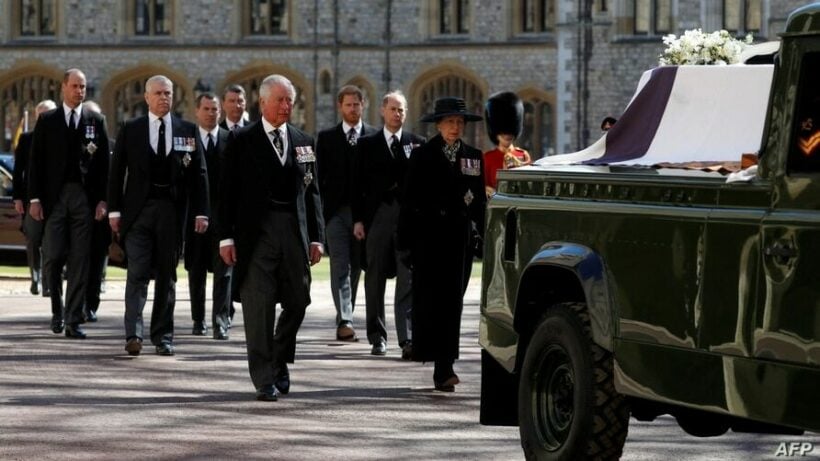 Prince Philip was laid to rest Saturday afternoon, UK time, in a simple but soulful funeral ceremony honouring his lifetime of service to the UK, the Commonwealth and his wife of 73 years, Queen Elizabeth II.
Clad in black, her head bowed in prayer, the elderly monarch set an example for the UK community during the Covid pandemic, socially distancing herself from the rest of her family.
Prince Philip died just 2 months short of his 100th birthday – some reflected that he was just 2 months away from receiving a telegram from his wife.
The service at Windsor Castle was light on pageantry but steeped in military and royal traditions. The whole pre-funeral procession and service was held away from the public eye, entirely within the grounds of Windsor Castle, but a full live stream of the proceedings was shown on UK TV and internet services.
Instead of the expected nearly 1,000 mourners, there was a mere 30 allowed inside the grounds of the castle to take part in the procession and service, although there was a larger entourage of socially-distanced musicians, camera-people, guards and organisers on site.
Attending were Prince Charles his wife Camilla, Prince Andrew, Prince William and his wife Kate, and Prince Harry, who had returned from the US without his pregnant wife Meghan. The Queen and Prince Philip's other children, and grandchildren, were also in attendance.
The most poignant image from the entire ceremony was the lone figure of Queen Elizabeth, entirely in black with a black face mask and hat, a very human and frail figure who spent the entire service buried in deep contemplation, rarely raising her head to watch the proceedings. Whilst the service was all about remembering the service and duty of her consort, Prince Philip, there were few who wouldn't have been thinking of the 94 year old woman sitting all alone, grieving the loss of her husband.
Britain officially observed 1 minute of silence in honour of Prince Philip just before the funeral started.
The Duke of Edinburgh's coffin arrived at the chapel in a modified Land Rover conceived by the prince. Known for his sense of humour and off-the-cuff one-liners (that often got him into hot water), the arrival of his own coffin in an army-green pick-up truck was his final poke at the outrageous pageantry he often shied away from.
His coffin was draped in his personal standard with his Royal Navy cap, sword and a wreath of flowers sitting atop.
Prince Philip was placed in the vault along with the remains of 24 other royals, including 3 kings of England. But following the Queen's death, the pair are expected to be buried in the Royal Burial Ground on the Frogmore Estate close to Windsor Castle.
Along with Philip's children and grandchildren, the 30 funeral guests included other senior royals and several of his German relatives. Philip was born a prince of Greece and Denmark and, like the queen, is related to mash-up of European royal families.
The two sons of Price Charles and Princess Diana, William and Harry, were seen walking together after the service and chatting as mourners were leaving the chapel.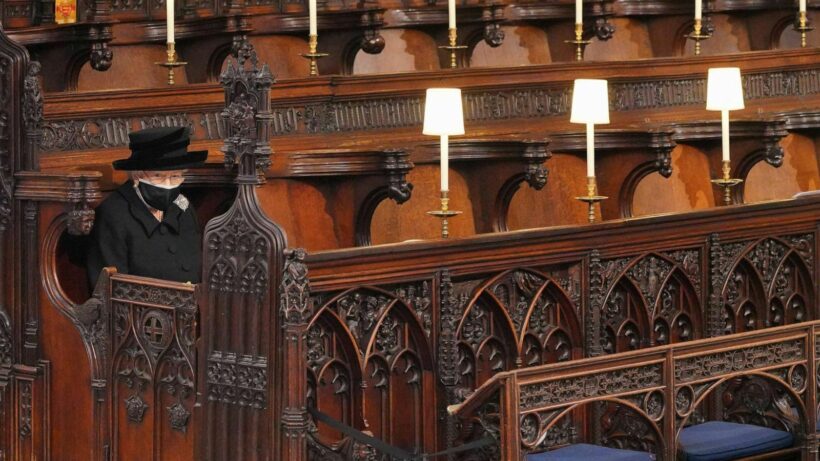 📱 Download our app on Android or iOS for instant updates on your mobile
📧 Subscribe to our daily email newsletter
👍 Like/Follow us on Facebook
🔔 Subscribe to or Join our YouTube channel for daily video updates
Grim milestone: 3 million Covid-19 deaths worldwide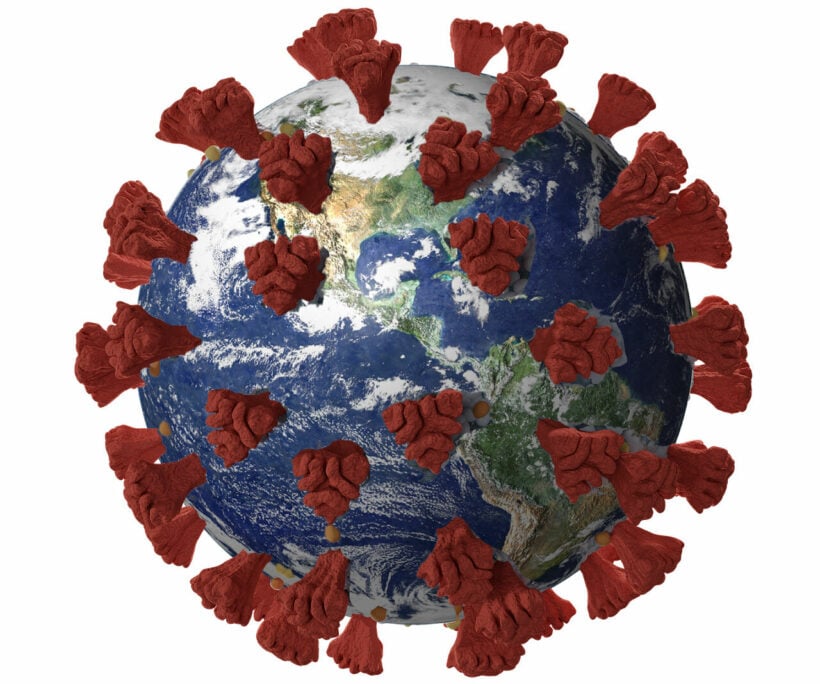 Today marks a grim milestone as the Covid-19 pandemic officially crosses 3 million deaths around the world, with outbreaks still surging in various parts of the world. Over a year into the pandemic, and we are currently seeing over 700,000 new infections and 12,000 deaths per day, with Brazil, India, and France facing growing crises.
The 3 million figure reflects official numbers, though many suspect that real totals could be much higher, pointing at government conspiracies and early deaths that were not attributed to Covid-19 when little was known about the novel coronavirus in the early days.
Still, the official number is overwhelming enough – equal to the population of Kyiv, Ukraine, or the state of Arkansas in the US, and larger than world cities like Lisbon, Caracas, Dubai, Manchester or Chicago. Imagine nearly one-third of the people in Bangkok wiped out, or the entire nation of Armenia or Jamaica.
Following a steep decline in both new infections and deaths at the start of this year, the graph is again in an upward trajectory, both in terms of new cases and deaths from Covid.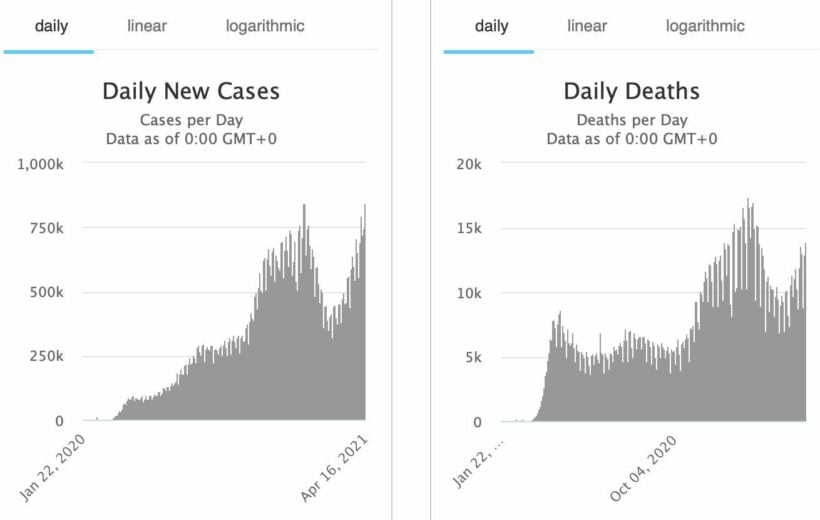 The World Health Organisation laments the dire condition of the world dealing with the pandemic after 16 months and so many opportunities to prevent the spread with basic safety precautions. Brazil has spiralled out of control, racking up 3,000 deaths a day, nearly 25% of all the Covid-19 deaths in the world in the past few weeks. New variants have been spreading like wildfire throughout Brazil as more dangerous strains have wriggled their way into countries around the world.
In India, the distribution of vaccines has been thwarted by swelling Covid-19 outbreaks and deaths. In New Dehli, 13,000 infections were reported in a day amongst the 29 million residents, but the city only has 178 ventilators available as of Wednesday.
Only 1.1% of the Indian populations has been vaccinated, and officials faced criticism of their vaccine exports while so many need jabs domestically. In Thailand, the percentage of people vaccinated is even lower.
700 million vaccines have been distributed worldwide, but they have been shipped disproportionately to the wealthier populations throughout the world. In rich countries, 1 in 4 people have been vaccinated, while in poor countries that number is less than 1 in 500. In fact, 87% of the vaccines distributed worldwide have been to wealthy nations, and the delays in India due to increasing Covid-19 deaths will not help close that gap for many months to come.
SOURCE: Sky
📱 Download our app on Android or iOS for instant updates on your mobile
📧 Subscribe to our daily email newsletter
👍 Like/Follow us on Facebook
🔔 Subscribe to or Join our YouTube channel for daily video updates
Covid-19 vaccine CEOs say 3rd dose may be needed along with annual jabs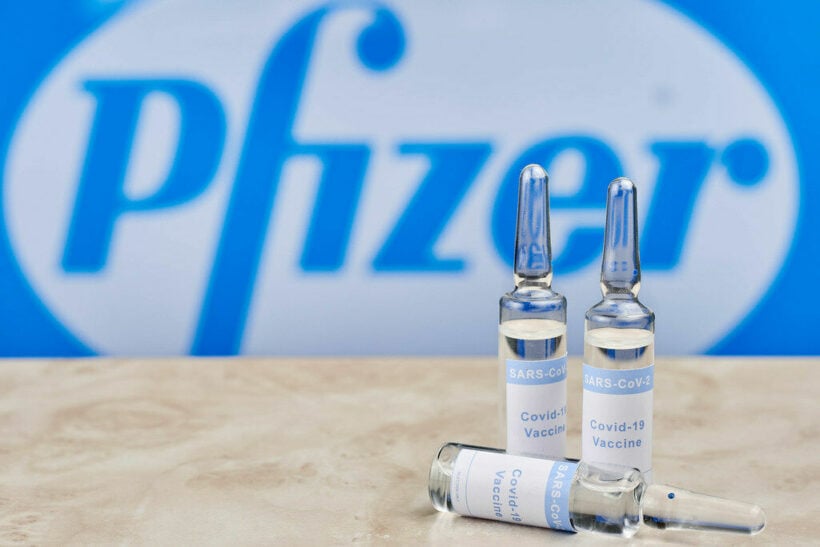 The CEO for the Pfizer Covid-19 vaccines says it is likely that people will need a 3rd dose of the vaccine and to receive it annually. Albert Bourla, told CNBC, that the booster, or 3rd dose, will be needed less than a year after being fully vaccinated.
"A likely scenario is that there will be likely a need for a 3rd dose, somewhere between 6 and 12 months and then from there, there will be an annual revaccination, but all of that needs to be confirmed. And again, the variants will play a key role. It is extremely important to suppress the pool of people that can be susceptible to the virus."
Bourla's comment echoes that of Johnson & Johnson's CEO when he stated in February, that people may need to get vaccinated against Covid-19 annually, just like seasonal flu shots. Both statements reflect the fact that since the vaccine is new, and testing periods are shorter than most vaccines in the past, researchers are still unclear about how long the vaccine will protect against the virus.
Pfizer says that its Covid-19 vaccine was more than 91% effective at protecting against the coronavirus and more than 95% effective against severe diseases up to 6 months after the 2nd dose. Moderna's vaccine, which uses technology similar to Pfizer's, was also shown to be highly effective at 6 months.
Just yesterday, the Biden administration's Covid response chief science officer, David Kessler, noted that new Covid variants could "challenge" the effectiveness of the shots.
"We don't know everything at this moment. We are studying the durability of the antibody response. It seems strong but there is some waning of that and no doubt the variants challenge … they make these vaccines work harder. So I think for planning purposes, planning purposes only, I think we should expect that we may have to boost."
Late last month, the National Institute of Health started testing a new Covid vaccine from Moderna in addition to the one it already has, designed to protect against a problematic variant first found in South Africa. The variant is similar to that of the UK one that has recently made landfall in Thailand.
Recent findings, by The Lancet, however, have stated that the UK variant, known as B117, has a higher reproductive rate than other strains, and it's more transmissible. However, it refuted earlier reports that the strain is more severe. Meanwhile, Thailand's health minister is confirming his commitment to making AstraZeneca the nation's chosen vaccine.
SOURCE: CNBC
📱 Download our app on Android or iOS for instant updates on your mobile
📧 Subscribe to our daily email newsletter
👍 Like/Follow us on Facebook
🔔 Subscribe to or Join our YouTube channel for daily video updates