World News: Independence referendum for Scots, Obama leads – just; Gunmen murder 24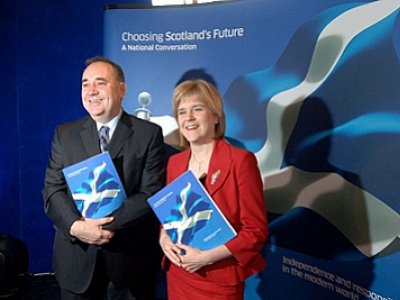 PHUKET MEDIA WATCH
– World news compiled by Gazette editors for Phuket's international community
Britain, Scotland sign deal for independence referendum
Phuket Gazette / News Wires
PHUKET: British Prime Minister David Cameron and Scottish First Minister Alex Salmond yesterday signed a historic agreement which will allow the Scottish government to hold a referendum to decide whether Scotland should break away from the United Kingdom.
Cameron and Salmond met at St. Andrews House in Edinburgh, the capital of Scotland, where the two leaders signed the so-called "Edinburgh Agreement" which grants the Scottish government special powers necessary for the independence referendum. It follows months of negotiations on the specific details of the agreement.
"What's really important about this is, it sets out now, for the first time, an agreed process by which Scotland can become an independent country," said Salmond, whose Scottish National Party (SNP) gained a majority with 69 of the 129 seats at Holyrood during the May 2011 elections and a mandate to govern until the next election in 2016.
The agreement grants the Scottish government the power to legislate a single-question referendum on Scottish independence before the end of 2014. The referendum is expected to take place in the autumn of 2014, but referendum legislation to be introduced by the Scottish parliament in the coming months will determine the exact date.
"The governments are agreed that the referendum should meet the highest standards of fairness, transparency and propriety, informed by consultation and independent expert advice," the agreement signed by Cameron and Salmond said, adding that referendum legislation by the Scottish parliament will also set out the exact working of the question, rules on campaign financing and other rules of conduct.
All those entitled to vote in Scottish Parliamentary and local government elections will be able to participate in the referendum, but the referendum legislation is also expected to allow 16 and 17-year-olds to vote for the first time. "It will be for the Scottish Government to decide whether to propose extending the franchise for this referendum and how that should be done," the agreement said on the matter.
"This marks the beginning of an important chapter in Scotland's story and allows the real debate to begin," said Cameron, who has vowed to keep the United Kingdom united. "It paves the way so that the biggest question of all can be settled: a separate Scotland or a United Kingdom? I will be making a very positive argument for our United Kingdom."
Speaking in Edinburgh after Monday's signing at St. Andrews House, he added: "It is now up to the people of Scotland to make that historic decision. The very future of Scotland depends on their verdict. It is that important. This agreement delivers the people's referendum."
But there are signs that support among Scots for independence is slipping. A survey released by pollsters TNS-BMRB last week indicates that only 28 percent of Scots are currently in favor of Scotland becoming an independent state, while 53 percent of those asked said they are not in favor of independence. About 19 percent said they were not sure.
Poll: Obama leading Romney 49% to 46% ahead of second debate
Phuket Gazette / News Wires
PHUKET: A day before the second of three presidential debates ahead of the November election, an ABC News/Washington Post poll released Monday shows President Barack Obama leading Republican challenger Mitt Romney by three points – 49 percent to 46 percent.
Of the 1,063 registered voters and 923 likely voters interviewed for the ABC News/Washington Post poll, 93 percent said they are closely following the 2012 presidential race. The poll was was conducted by telephone between October 10 and 13, and the error margin is 3.5 points.
The race for the White House has been virtually tied for months, but Obama is under a massive amount of pressure from Democrats to step up his game after a lackluster performance during the first debate on October 3. Obama has been preparing at the Kingsmill Resort in Williamsburg, Virginia, since Saturday with the help of his top advisers.
Campaign spokeswoman Jen Psaki told reporters, during a briefing, that Obama is looking forward to answering questions from the American public during the second debate. "You should expect that he's going to be firm but respectful in correcting the record and the times we expect Mitt Romney will hide from and distort his own policies. He's energized and I expect he will also be making a passionate case," she said.
Meanwhile, Romney has been practicing at his home in Belmont, Massachusetts. According to a report from POLITICO, the candidate and his advisers are struggling with how to replicate his successful performance during the first debate – focusing on stagecraft and body language.
Ohio Republican Senator Rob Portman, who is helping prep Romney for the second debate, told ABC's This Week Sunday "they've (the Obama campaign) spent hundreds of millions of dollars around the country, including a lot in Ohio, mis-characterizing Governor Romney's positions and misrepresenting him. And I think you'll see that again at the debate."
Gunmen attack central Nigeria village, 24 murdered
Phuket Gazette / News Wires
PHUKET: At least 24 people were murdered on Sunday when a group of gunmen stormed a village in central Nigeria, officials said on Monday.
The incident occurred early on Sunday morning at around 5:30am local time in the village of Dongo Dawa in the Gwari Local Government Area, which is in the state of Kaduna, when the gunmen, reportedly disguised in police uniforms, stormed the village.
Kaduna Police chief Olufemi Adenaike confirmed the death toll which stood at 24, while a local resident said the gunmen attacked a mosque just before sunrise, according to the Nation newspaper.
As the Police Mobile Force was deployed to the area, sealing off all the exits in order to search for the attackers, the local vigilance group in the area said four suspected gunmen were detained in the village of Kuyello.
The motive of the attack remains uncertain, but one army officer said it was a case of robbery. However, media reports also said the case could have been an act of revenge after locals had recently expelled a group of gunmen that had been operating in the village.
With a high number of robberies and sexual assaults against women, locals set up a vigilante group in the area, identifying assailants and expelling them one by one. A local leader said the attackers apparently regrouped and stormed the village, including the man suspected of identifying them. He was killed along with two of his children while his wife's hands were cut off.
— Phuket Gazette Editors
Keep in contact with Thaiger by following our Facebook page.
Never miss out on future posts by following Thaiger.


Find more SE Asian News courtesy of Thaiger.

Broke? Find employment in Southeast Asia with JobCute Thailand. Rich? Invest in real estate across Asia with FazWaz Property Group. Even book medical procedures worldwide with MyMediTravel, all powered by DB Ventures.

China may combine its Covid-19 vaccines to improve efficacy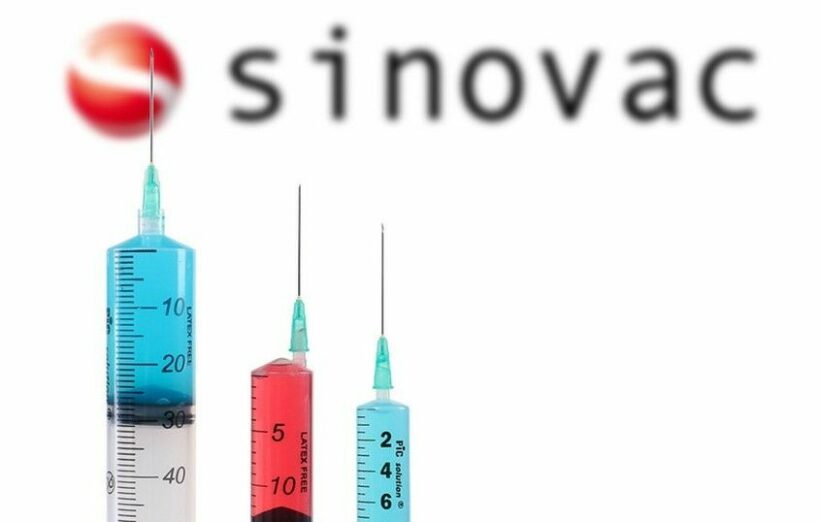 Health officials in China say they may consider combining vaccines to boost their efficacy, after admitting the protection rate is "low". In a rare acknowledgment of weakness, Gao Fu from the Chinese Centres for Disease Control and Prevention admitted the country's vaccines do not offer high levels of protection. He was addressing a conference in the south-western city of Chengdu at the weekend.
According to a Thai PBS World report, China has 4 Covid-19 vaccines and the country plans to produce 3 billion doses by the end of this year. However, data shows that although strict temperature requirements govern their storage and transportation, the Pfizer and Moderna vaccines far outperform their Chinese counterparts in terms of efficacy. As a result, Gao says researchers in China are now considering combining their vaccines. They may also look at altering the number of doses required and/or the amount of time between doses.
"Inoculation using vaccines of different technical lines is being considered."
The Chinese-developed Sinovac jab, currently being rolled out in Thailand, was found to be just over 50% effective in trials involving the Brazilian variant, although a separate Turkish study found it to be 83.5% effective.
Meanwhile, the efficacy rate of a second vaccine, made by the China National Pharmaceutical Group Corporation, aka Sinopharm, is not known. However, the manufacturers say they have developed 2 vaccines and that interim results show them to be 79.4% and 72.5% effective.
Officials in China have long defended the country's vaccines, while casting doubt on those developed by other countries. Chinese vaccines are the only ones being administered in China and the country has also exported millions of jabs around the world.
SOURCE: Thai PBS World
Keep in contact with Thaiger by following our Facebook page.
Never miss out on future posts by following Thaiger.
UK Covid strain not more severe than others- The Lancet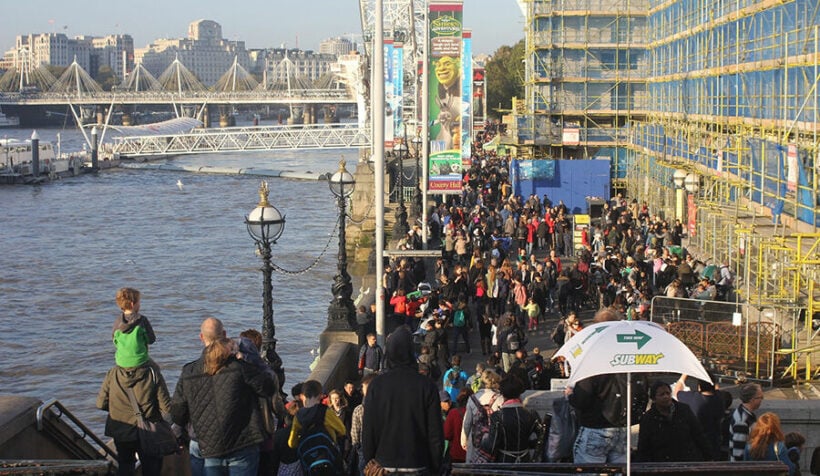 2 studies by The Lancet say there is no evidence that the recent UK Covid-19 variant, B117, is not more severe than other strains. Despite the bit of good news, the study did say that the particular strain is more transmissible, meaning its viral load is higher and well as its reproduction rates.
The recent study, indeed, gives backing to the fact that B117 is now the dominant strain appearing across Europe. Thailand is now reporting infections featuring the strain, as a new cluster in Thong Lor district of Bangkok, is becoming Thailand's 3rd wave epicentre.
Despite previous studies showing the strain was linked to a higher likelihood of death than the other Covid variants, the 2 new studies published in The Lancet Infectious Diseases and The Lancet Public Health journals found no evidence that people with B117 experience worse symptoms or a greater risk of developing long Covid than those infected with different variants.
Authors of the first study looked at data from 341 patients who tested positive for Covid-19. They found that 58% of those patients had B117, while 42% had non-B117 Covid-19. Of those infected with B117, 36% became severely ill or died, compared with 38% of those with non-B117, suggesting that there was no association between B117 and heightened risk of severe infection.
The study also noted that those patients who were infected with the variant were younger, and the variant occurred more often in minority groups.
A 2nd study analysed self-reported data from 36,920 British users of a Covid-19 symptom app. They found that the B117 variant had a reproduction rate 1.35 times higher than normal coronavirus variants, but also found no evidence of increased disease severity.
Thailand reported 985 new Covid infections yesterday, with the death toll remaining at 97. 28,248 have recovered from the virus, while 5, 265 are listed as still in care or under observation.
SOURCE: Bangkok Post
Keep in contact with Thaiger by following our Facebook page.
Never miss out on future posts by following Thaiger.
UK variant more contagious but not more deadly – Lancet study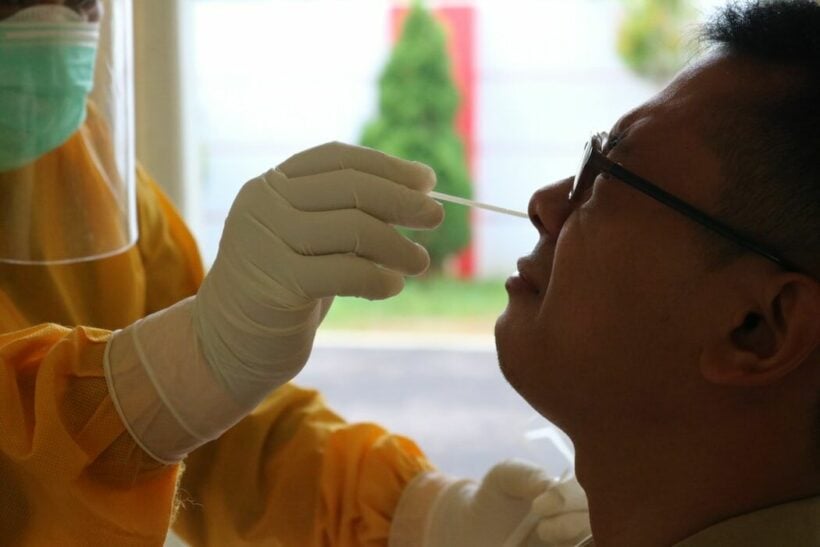 Studies published in the renowned peer-reviewed medical journal The Lancet have found no evidence that the so-called UK strain of Covid-19 is more deadly. However, they do confirm that it is more contagious. The B117 variant, to give it its official name, has now been detected in Thailand, originally found in a cluster of infections from Bangkok nightlife venues. It has been surging across Europe for some time already, having originally been identified in England last year.
Earlier studies had indicated that the B117 variant was linked to more serious illness and thought to be more deadly than other variants of Covid-19. However, according to the Bangkok Post, 2 new studies in The Lancet Infectious Diseases and The Lancet Public Health journals say the data does not support this. While the studies confirm that the B117 variant is more contagious, they found no evidence that infected patients experience worse symptoms or are at greater risk of developing long Covid – the term used to describe the often debilitating effects that can linger after the initial illness has passed.
In the first study, researchers examined data from 341 patients who tested positive for the virus late last year, when the B117 variant was highly prevalent in southeast England. 58% were found to be infected with the B117 variant, while 42% had a non-B117 variant. Of those infected with B117, 36% became seriously ill or died. Of those not infected with the variant, 38% became seriously ill or died. The study also found that those infected with the B117 variant tended to be younger and/or from ethnic minority groups.
Researchers also examined data from PCR testing to assess the variant's transmissibility and found that B117 samples contained larger quantities of the virus than the original strain of Covid-19.
Experts from Singapore's National Centre for Infectious Diseases say the latest findings contradict 3 earlier studies that suggested the B117 variant was more deadly. However, they point out that the Lancet study had the advantage of using whole-genome sequencing, a process of determining the entire DNA sequence of an organism's genetic material. They add that while the studies looked at a variety of patient and disease outcomes, larger studies are needed in order to confirm the findings.
"The finding that lineage B117 infection did not confer increased risk of severe disease and mortality in this high-risk cohort is reassuring but requires further confirmation in larger studies."
In a second study, researchers looked at data provided by 36,920 users of a Covid-19 symptom app, who were confirmed as infected between September 28 and December 27 last year. That study showed that the B117 variant reproduces 1.35 times faster than the original strain, but there was no indication it led to more severe illness or death.
SOURCE: Bangkok Post
Keep in contact with Thaiger by following our Facebook page.
Never miss out on future posts by following Thaiger.