Ukraine peace deal falters as rebels show no sign of surrender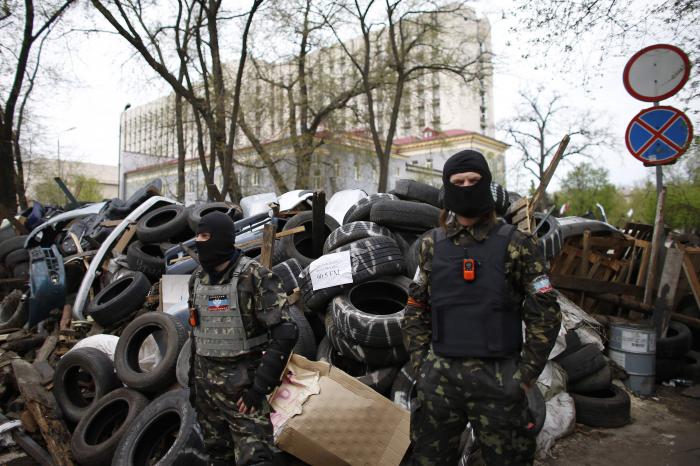 PHUKET MEDIA WATCH
– World news selected by Gazette editors for Phuket's international community
Ukraine peace deal falters as rebels show no sign of surrender
Reuters / Phuket Gazette
PHUKET: An international agreement to avert wider conflict in Ukraine was faltering on Monday, with pro-Moscow separatist gunmen showing no sign of surrendering government buildings they have seized.
U.S. and European officials say they will hold Moscow responsible and impose new economic sanctions if the separatists do not clear out of government buildings they have occupied across swathes of eastern Ukraine over the past two weeks.
Washington, which signed last week's accord in Geneva along with Moscow, Kiev and the European Union, said it would decide "in days" on additional sanctions if Russia does not take steps to implement the agreement.
U.S. Secretary of State John Kerry urged his Russian counterpart, Sergei Lavrov, on Monday to help carry out the deal, including by "publicly calling on separatists to vacate illegal buildings and checkpoints", spokeswoman Jen Psaki said.
"If they don't take steps in the coming days, there'll be consequences," she told a news briefing on Monday. "Obviously, we would have to make a decision in the matter of – in a matter of days – if there are going to be consequences for inaction."
The United States and the European Union have imposed visa bans and asset freezes on some Russians over Moscow's annexation of Crimea from Ukraine last month. Those limited measures, designed not to have wider economic impact and to avoid deepening the crisis, have been mocked as pointless by Moscow.
Building a consensus on tougher measures is tricky in Europe where many countries rely on Russian energy exports.
In its account of their telephone conversation, the Russian Foreign Ministry said Lavrov had called on Kerry to "influence Kiev, not let hotheads there provoke a bloody conflict" and to encourage it "to fulfil its obligations unflaggingly."
U.S. Vice President Joe Biden arrived in Kiev, where he is expected to announce a package of technical assistance. The visit is likely to be more important as a symbol of support than for any specific promises Biden makes in public.
MUTUAL ACCUSATIONS
The Geneva accord aimed to lower tension in the worst confrontation between Russia and the West since the Cold War. It calls for occupied buildings to be vacated under the auspices of the Organization for Security and Cooperation in Europe, or OSCE.
But no sooner had the accord been signed than both sides accused the other of breaking it, while the pro-Moscow rebels disavowed the pledge to withdraw from occupied buildings.
An OSCE mediator, Mark Etherington, held his first meeting with the leader of separatists in Slaviansk, a town that rebels have turned into a heavily fortified redoubt.
He said he had asked the pro-Russian self-proclaimed "people's mayor" of the town, Vyacheslav Ponomaryov, whether he would comply with the Geneva agreement, but gave no hint about the response.
Ponomaryov later told a news conference: "We did not negotiate, we talked. We told them our position, what happened here, and they told us about their plans."
In other signs the Geneva accord was far from being implemented, activists in Slaviansk brought up trucks laden with sand and were filling sandbags to reinforce their barricades.
In nearby Kramatorsk, local media showed masked gunmen taking over the office of the SBU security service and leading away a civilian identified as the local police chief.
Separatists said they would not disarm until Right Sector, a Ukrainian nationalist group in western Ukraine, did so first.
"Who should surrender weapons first? Let us see Right Sector disarm first. Let them make the first step and we will follow," Yevgeny Gordik, a member of a separatist militia, told Reuters. "We need dialogue. This is not dialogue. It is monologue."
Russia says Right Sector members have threatened Russian speakers. Kiev and Western countries say the threat is largely invented by Russian state-run media to justify Moscow's intervention and cause alarm in Russian speaking areas.
Moscow blames Right Sector for a shooting on Easter Sunday morning, when at least three people were killed at a checkpoint manned by armed separatists. Right Sector denies involvement, while Kiev said Russia provoked the violence.
One European diplomat said the Geneva deal was a way for Russian President Vladimir Putin to buy time and undermine momentum towards tougher sanctions: "Talks and compromises are just part of his tactics," said the diplomat. "He wants to have Ukraine."
PROTECTING RUSSIAN SPEAKERS
Putin announced last month that Moscow had the right to intervene in its neighbours to protect Russian speakers. He then annexed the Crimean peninsula.
Moscow has since massed tens of thousands of troops on the Ukrainian border, and Kiev and its Western allies say Russian agents are directing the uprising in the east, including the "green men" – heavily armed, masked gunmen in unmarked uniforms.
In his latest move, likely to be seen by the West as a further threat to the post-Cold War order, Putin signed a law on Monday making it easier for Russian speakers across the former Soviet Union to obtain Russian citizenship.
Eastern Ukraine is largely Russian-speaking and many residents are suspicious of the pro-European government that took power in Kiev in February, when Moscow-backed President Viktor Yanukovich fled the country after mass protests.
Separatists have declared an independent "People's Republic of Donetsk" in the east's biggest province and have named themselves to official posts in towns and cities, setting up checkpoints and flying Russian flags over government buildings.
There is also some support for Ukrainian unity in the region, but pro-Kiev activists have had a lower profile since the separatists took up arms.
One activist who helped organise a unity rally in Rubizhne, a town in the eastern Luhansk region, told Ukraine's Channel 5 television that separatists attacked it, forcing the rally to disperse. Local police said a policeman was hurt when unidentified people tried to disrupt the rally.
In the regional capital, Luhansk, Interfax-Ukraine news agency said a meeting of about 3,000 people in the local SBU headquarters had elected a "people's governor" and voted to hold a two-stage referendum next month on union with Russia.
Ukraine announced an operation to retake rebel-held territory earlier this month, but that modest effort largely collapsed in disarray.
Kiev has declared an "Easter truce", although it is far from clear it could muster any real force if it tried. The army is ill-equipped, untested and untrained for domestic operations, while the government in Kiev doubts the loyalty of the police.
The OSCE, a European security body that includes both NATO members and Russia, has so far deployed around 100 monitors and mediators in Ukraine and expects their number to rise.
An OSCE spokesman said the mediators were visiting separatist-occupied buildings with copies of last week's Geneva accord to explain it to the people inside.
"It's a mixed experience dealing with checkpoints and so forth and there is a varying reaction to teams. There is a hardened attitude in Donetsk or Slaviansk but some other areas are more accommodating," spokesman Michael Bociurkiw said. "When teams go to smaller centres people are more willing to talk."
— Phuket Gazette Editors
📱 Download our app on Android or iOS for instant updates on your mobile
📧 Subscribe to our daily email newsletter
👍 Like/Follow us on Facebook
🔔 Subscribe to or Join our YouTube channel for daily video updates


Find more SE Asian News courtesy of Thaiger.

Broke? Find employment in Southeast Asia with JobCute Thailand. Rich? Invest in real estate across Asia with FazWaz Property Group. Even book medical procedures worldwide with MyMediTravel, all powered by DB Ventures.

India sees record Covid-19 infections, oxygen shortages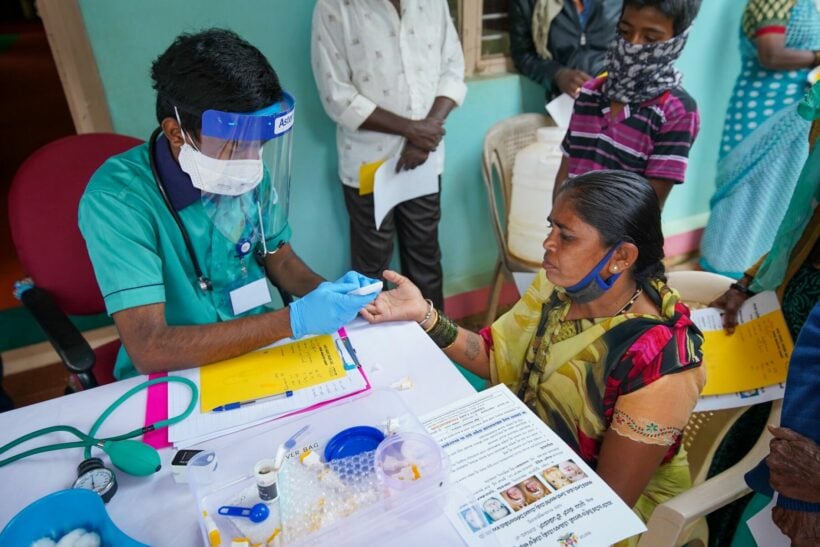 India is experiencing record infections and deaths due to Covid-19 and is now running dangerously low on oxygen supplies. The countries second wave of the virus includes a dangerous virus variant that is spreading quickly and has infected 3.5 million people just this month. In the last 24 hours, 295,000 new infections occurred with just over 2,000 deaths. Prime minister Narendra Modi said that India was in for a big fight and that the second wave of Covid-19 came like a storm.
India had done relatively well during the first wave of the coronavirus for a country dense with 1.3 billion inhabitants. In the last few weeks though people have let their guard down with millions attending religious festivals cricket matches huge weddings, and political rallies around the country. This coinciding with delays and even stopping of production for Covid-19 vaccines and medication along with a lack of oxygen being generated in India is leading to new levels of crisis.
With oxygen supplies dwindling throughout India, relatives of Covid-19 patients are buying black-market oxygen supplies for hyper-inflated prices. Some hospitals are said to be down to their last few hours of oxygen supplies. The health minister of New Delhi is pleading with the government to focus on the oxygen supply chain in India before it devolves into a serious crisis.
Mumbai is the centre of this most recent surge and oxygen shortages there are no better. One doctor said in the event of an oxygen shortage they would usually just relocate patients to another hospital, but now no hospital has the needed surplus. The prime minister said that the government, federal and local, along with private enterprise are working to increase oxygen supplies in India.
New Delhi is in the middle of a week-long lockdown and several other Indian States are facing shut down this weekend. Several countries are cancelling flights or moving India to advisory lists, urging their citizens not to travel there. The United Kingdom and the United States have both flagged India as unsafe to travel, while New Zealand and Hong Kong have completely banned flights.
Vaccination has been hit or miss in India, with early criticism for exporting jobs produced there while so few had been administered locally. Now India has stopped exporting AstraZeneca vaccines, and more than 130 million jabs have been given though supplies have still been limited. Data is expected in the next few weeks about the effect of the Indian Covid-19 variant. As of now, India is second to only the US in total cases with 15.6 million infections and over 180,000 deaths.
SOURCE: Bangkok Post
📱 Download our app on Android or iOS for instant updates on your mobile
📧 Subscribe to our daily email newsletter
👍 Like/Follow us on Facebook
🔔 Subscribe to or Join our YouTube channel for daily video updates
Thailand launches Covid-19 vaccine passport for international travel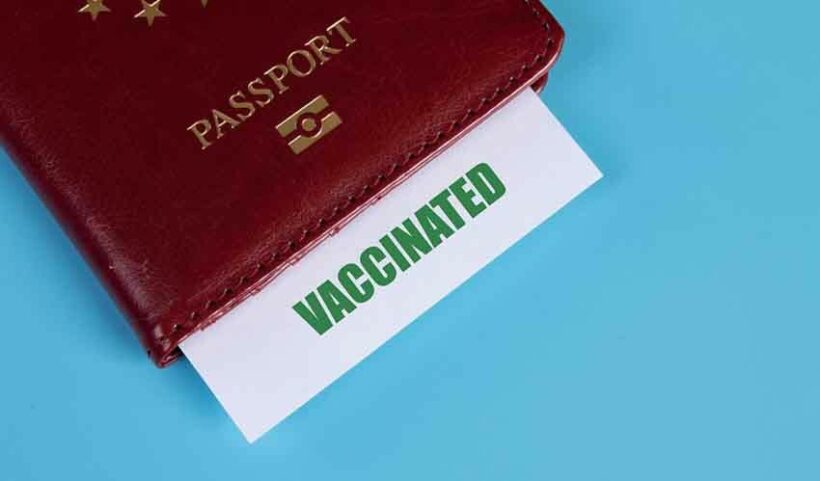 The Thai government has confirmed it is adopting a vaccine passport scheme, to provide vaccinated residents with proof of Covid-19 inoculation. The vaccine passport will be an official document which can be used by vaccinated people travelling abroad. Details of the scheme have now been published in the Royal Gazette, making it official.
The Bangkok Post reports that the Royal Gazette has also published the format of the vaccine passport, which has been approved by Opas Karnkawinpong from the Department of Disease Control. The cover contains text in English and Thai, which bears the department's name and that of the Public Health Ministry. It carries the national emblem of Thailand, the garuda, and the wording, "Covid-19 Certificate of Vaccination".
The vaccine passport also contains the owner's name, as well as his or her national identification or passport number, and confirmation that the holder is vaccinated against Covid-19. It's understood that only vaccines approved by Thailand's Food and Drug Administration or by the World Health Organisation, will be recognised in the vaccine passport scheme.
In order to be valid, the vaccine passport must be signed by an approved disease control official. The Royal Gazette has published an order from the Department of Disease Control authorising 6 such officials to sign the document.
Each vaccine passport is for individual use only. Parents of children under the age of 7 will be required to sign their document for them, while people who cannot write will be required to provide a fingerprint.
SOURCE: Bangkok Post
📱 Download our app on Android or iOS for instant updates on your mobile
📧 Subscribe to our daily email newsletter
👍 Like/Follow us on Facebook
🔔 Subscribe to or Join our YouTube channel for daily video updates
World's most travel-friendly passport list – 2021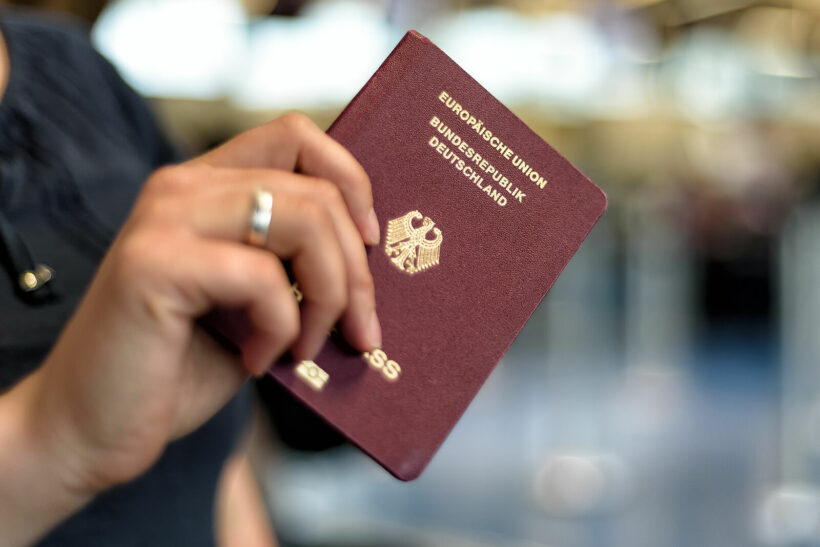 The Henley Passport Index, which rates which passports are the most travel-friendly, has just released the list for 2021, with Japan once again at the top of the list.
But the Index noted that this year's international travel freedom comparison is mostly theoretical as the current Covid-19 situation continues to limit most international travel.
With a Japanese passport, travellers can enter 193 countries without a visa or with a visa-on-arrival. On the other end of the list, an Afghanistan passport can only get into 26 countries. The gap of 167 countries is the widest gap since the Henley Passport Index began tracking this data 15 years ago in 2006.
Singapore kept its second-place this year standing with just one less destination than Japan, followed by Germany and South Korea tied for 3rd place with 191 destinations. The rest of the top 10 are mainly European countries, with the exception of New Zealand and the US as part of the 5-way tie for 7th place with 187 destinations, and Australia and Canada tied for 9th place with 185 destinations.
The US and UK passports took a tumble, once tied for the most travel-friendly passport back in 2014, now losing ground slipping to 7th place. On the other hand, United Arab Emirates strengthened diplomatic ties worldwide and jumped 50 spots this year from 65th all the way to 15th. Over the decade, the climb is even more dramatic, with the Emirates exploding from 67 destinations 10 years ago up 107 destinations to 174 this year. China did well also, climbing 22 places since 2011, up to number 68 on the list.
Thailand's passport is tied with Saudi Arabia at 66th with 79 destinations available without an advance visa.
The full list of most travel-friendly passports…
1. Japan (193 destinations)
2. Singapore (192)
3. Germany, South Korea (191)
4. Finland, Italy, Luxembourg, Spain (190)
5. Austria, Denmark (189)
6. France, Ireland, Netherlands, Portugal, Sweden (188)
7. Belgium, New Zealand, Switzerland, United Kingdom, United States (187)
8. Czech Republic, Greece, Malta, Norway (186)
9. Australia, Canada (185)
10. Hungary, Lithuania, Poland, Slovakia (183)
Henley and Partners predict that the spread in passport access will mirror Covid-19 affected travel. Rich and mobile regions like the US, UK, EU and UAE are getting access to vaccination, hastening their ability to travel, while poorer and developing economies are experiencing a much slower vaccine roll-out.
Experts from Syracuse University, the University of Pittsburgh, and the Migration Policy Centre predict this trend will continue with potentially devastating long-term effects.
Countries that can afford and facilitate vaccination for their citizens quickly will be able to welcome travellers in for tourism and business and be able to travel more themselves. Conversely, countries that can't afford the storage and distribution of vaccines will be less able to travel or welcome tourism income, widening a global wealth gap.
Remote working and the digital nomad lifestyle has been booming in recent years and with Covid-19 forcing businesses to adapt to telecommuting, the post-pandemic world will see more remote working, and countries falling behind with vaccinations will suffer the long-term loss in tourism dollars too.
SOURCE: CNN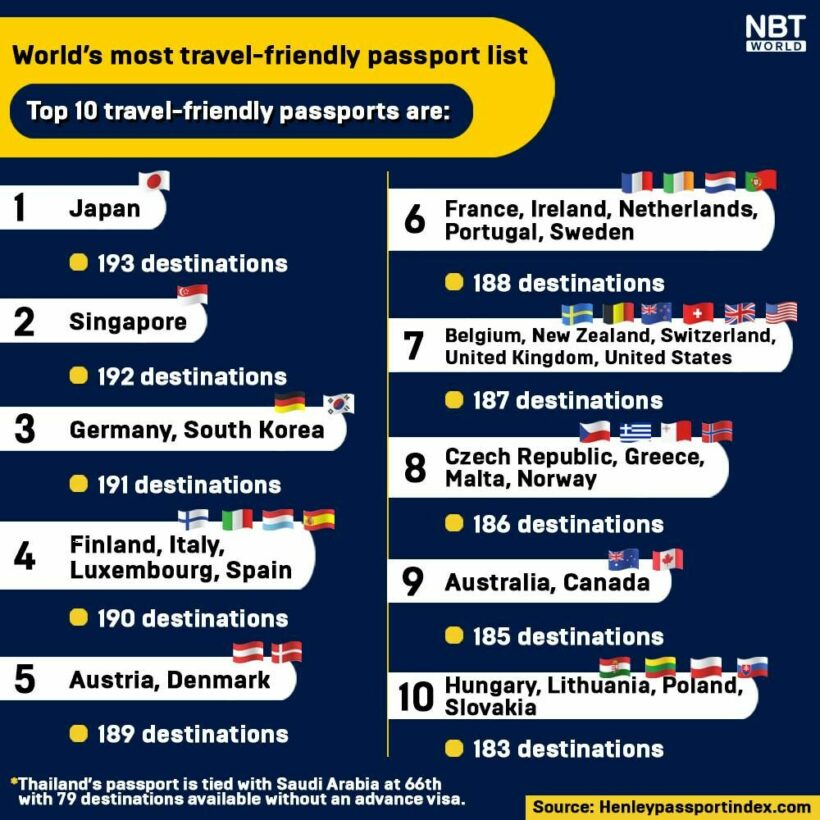 📱 Download our app on Android or iOS for instant updates on your mobile
📧 Subscribe to our daily email newsletter
👍 Like/Follow us on Facebook
🔔 Subscribe to or Join our YouTube channel for daily video updates