Thaksin ready to sacrifice family; Triple murder in Yala; and more…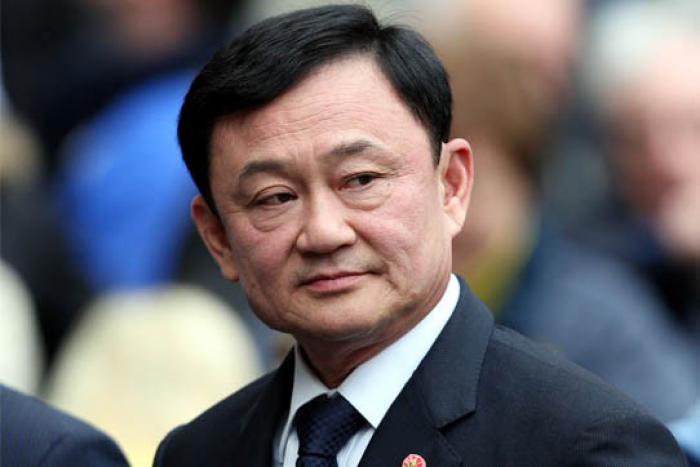 PHUKET MEDIA WATCH
– Thailand news compiled by Gazette editors for Phuket's international community
Thaksin 'ready to sacrifice family'
The Nation / Phuket Gazette
PHUKET: Former prime minister Thaksin Shinawatra is ready to "sacrifice his family" by ending its political roles so the country can emerge from the ongoing political impasse and move forward, his close aide said yesterday.
However, Thaksin wants his political enemies to adhere to the rules and laws, according to Noppadon Pattama, Thaksin's legal adviser and spokesman.
Noppadon said he spoke with Thaksin yesterday morning.
"He is not the root cause of the country's problem. The problem was caused by the failure to adhere to the rules and the failure to respect the people's decision [at the ballot box].
"He is ready to sacrifice for the country and to have his family end their political career so that the country can move forward.
"But other people also must be ready to sacrifice. It's no use if he ends his roles but Suthep still sends the PDRC to interrupt the election," he said, referring to Suthep Thaugsuban, secretary-general of the anti-government People's Democratic Reform Committee (PDRC).
The PDRC shrugged off Thaksin's latest offer.
"Our goal is to get Thaksin into jail. We don't care who will get out of politics or not," key PDRC leader Thaworn Senneam said.
Thaksin's offer came as the embattled government led by his younger sister Yingluck faces mounting political pressure.
The caretaker prime minister is being investigated by the National Anti-Corruption Commission for alleged dereliction of duty over the government's loss-making and corruption-plagued rice price-pledging scheme.
She is also accused of malfeasance in a case being heard by the Constitutional Court in connection with her transfer of National Security Council secretary general Thawil Pliensri.
Thaksin, who left the country shortly before the Supreme Court in 2008 sentenced him to two years in jail for abuse of power, has been in self-exile overseas.
He is believed to be pulling strings behind the scenes at the ruling Pheu Thai Party.
The former PM made remarks recently that were viewed by political observers as moves to "test the water".
Earlier this year, Thaksin reportedly said he would have Yingluck step down as prime minister – a report that was later dismissed by Yingluck.
During the recent Songkran holiday, Thaksin insisted that the Shinawatra family would remain in politics.
Meanwhile, Foreign Minister Surapong Tovichakchaikul said yesterday that he believed Thaksin wanted to return to Thailand in order to spend the latter part of his life peacefully in his home country.
Surapong also said he recently met a foreign fortune-teller who told him Thailand would become peaceful again after this month.
Democrat Party leader Abhisit Vejjajiva said people in the Shinawatra family had the right to be in politics and nobody had the right to prohibit them.
"The Shinawatras have the right to be in or out of politics. But if you are in, you should comply with the law and are ready for scrutiny," Abhisit said.
He said that to ensure peace in this country, the law must be respected.
"That means Thaksin should accept the [2008] court ruling and come back to get the penalty," the Democrat leader said.
"He may seek royal pardon later. He has the right to do so."
In a comment, Abhisit, who is Yingluck's predecessor, said yesterday that when Thaksin wanted "justice to be served" in exchange for his family to end their political roles, he believed that Thaksin was referring to a pardon for himself.
"When he talks about this, things seem to boil down to the issue of amnesty for himself. This is the main problem," Abhisit said.
A government-backed bill for blanket amnesty to people involved in recent political conflicts led to widespread public opposition that prompted Yingluck to dissolve the House of Representatives in December. Critics and the Opposition alleged that the bill was mainly aimed at benefiting Thaksin.
Political parties to discuss election date today
The Nation / Phuket Gazette
PHUKET: The country appears a step closer to holding a new election after the Democrats agreed to attend a meeting today hosted by the Election Commission, along with Pheu Thai and other parties, to discuss issues surrounding the staging of the poll.
However, it is too early to assume that the political rivals will agree to the EC's proposal to hold the new election on July 20.
While Pheu Thai wants the poll sooner, the Democrats – who have never beaten Pheu Thai in a general election – said that attending the meeting at the Miracle Grand Convention Hotel in Bangkok today did not mean it had decided to take part in the poll.
Another bad sign emerged when People's Democratic Reform Committee (PDRC) chief Suthep Thaugsuban threatened to block the new election if no national reform agenda was implemented prior to the poll.
Election Commissioner Somchai Srisutthi-yakorn said 90 days would be the shortest period the EC could organise the poll properly.
Representatives from 70 parties will attend the meeting with the EC this afternoon.
Pheu Thai strategist Bhokin Bhalakula yesterday read his party's statement, highlighting its wish for there to be a new election and a public referendum – which it regards as the only way out of the political deadlock.
He said it was possible that the current political conflict would spiral towards civil strife because of a conspiracy among vested-interest groups to push the country into a political vacuum so a non-elected PM could replace caretaker Prime Minister Yingluck Shinawatra.
Bhokin said his party opposed holding an election on July 20, arguing the delay in convening the House of Representatives and passing the fiscal budget would adversely affect the country.
Democrat Party leader Abhisit Vejjajiva said the key issue his party wanted to discuss was not when the election was to be held but how it could be held peacefully without protests and disruptions. "We must discuss how to make the election a solution for the country, and not only for politicians," he said, "How to make people across the country accept the election; how to end political conflicts and implement national reform.
"An election official has said that the EC can ensure candidate registration in every constituency but he is not sure if the House can be reconvened. We should have learnt the lesson from the February 2 election."
Abhisit said the Democrats did not want violence or another military coup. "In 2006, even though the country was scheduled to hold a poll, the military staged a coup before it took place for fear of confrontation and clashes between rival camps,' he said.
Rak Thailand Party leader Chuvit Kamolvisit said his party would not send anyone to today's meeting. "It is just drama. Even if they agree to hold an election, it cannot be completed if Suthep wants to block it.'
Lese majeste 'monitor' vows to arm his group
The Nation / Phuket Gazette
PHUKET: Having bee
— Phuket Gazette Editors
Want more from the Thaiger family?
📱 Download our app on Android or iOS for instant updates on your mobile
📧 Subscribe to our daily email newsletter
👍 Like/Follow us on Facebook
🔔 Subscribe to or Join our YouTube channel for daily video updates
'Safe zone' in Thailand for refugees fleeing Myanmar violence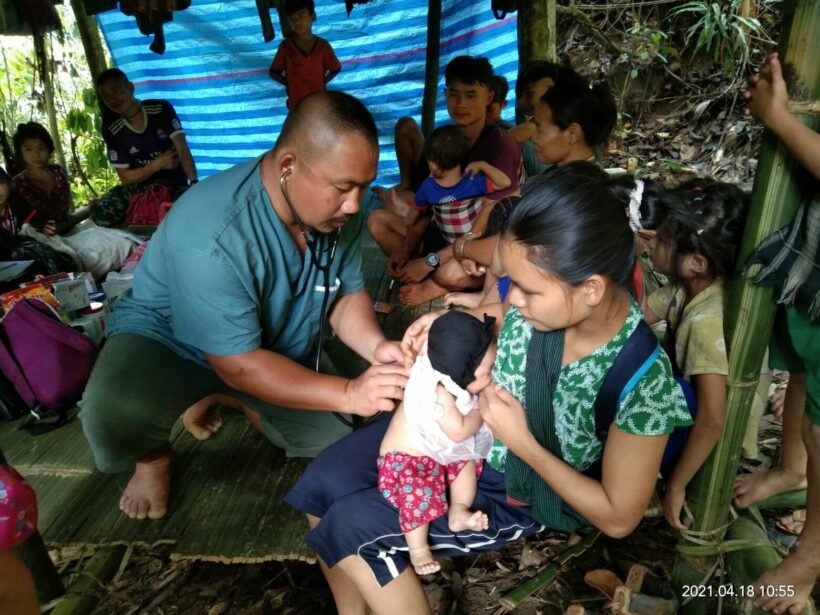 Due to the ongoing violence between the Myanmar military and ethnic troops, the Thai military has set up a "safe zone" for thousands of refugees in Mae Hong Son near the Salween River, the natural border between Thailand and Myanmar.
The prominent armed wing of the Karen National Union has openly supported the anti-coup movement in Myanmar, leading to clashes with the military junta. Recently, the Karen National Liberation Army reported took over a military outpost near the Thai border. Those just across the Salween River in Thailand said they could hear the gunshots and explosions.
Defence Ministry spokesperson Kongcheep Tantravanich says shelter and humanitarian assistance are being provided for around 2,200 people who have fled Myanmar.
Kongcheep says the "safe zone" is under tight security and only those authorised can enter. There are strict health and disease control measures are in place to prevent the spread of Covid-19.
His statement comes after the local civil rights group People of Salween River Basin Network called on the Thai government not to push refugees back, claiming that Thai soldiers had been ordered to tell the refugees to return to their home country due to a potential negative impact with border trade.
They say the Myanmar military has been carrying out airstrikes on Karen army bases and many Karen villagers fear for their safety.
Mae Hong Son governor, Sitthichai Jindaluang, also told a United Nations representative last week that refugees have been given shelter and assistance.
SOURCE: Bangkok Post
Want more from the Thaiger family?
📱 Download our app on Android or iOS for instant updates on your mobile
📧 Subscribe to our daily email newsletter
👍 Like/Follow us on Facebook
🔔 Subscribe to or Join our YouTube channel for daily video updates
Covid UPDATE: 1,630 new cases and 22 deaths, provincial totals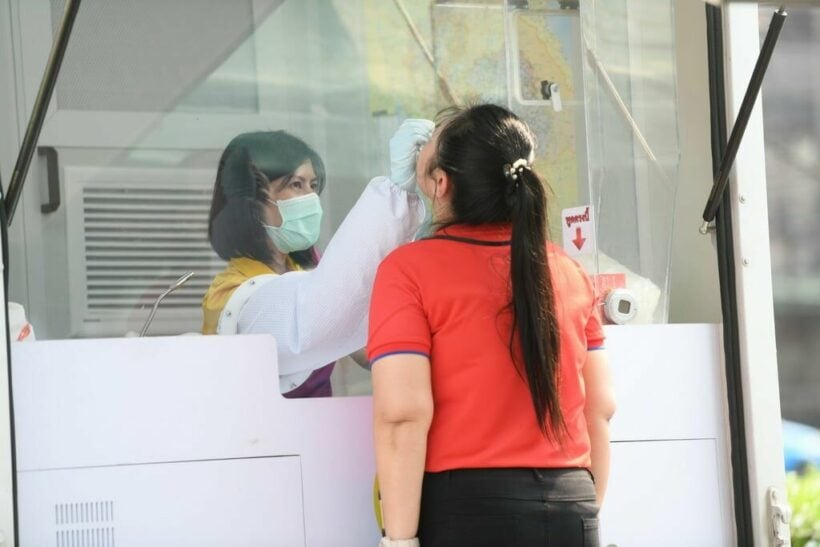 1,630 new Covid-19 cases and 22 coronavirus-related deaths were reported today in the Centre for Covid-19 Situation Administration's daily briefing. There are now 29,376 active Covid-19 cases. Since the start of the pandemic last year, the CCSA has reported 85,005 Covid-19 cases and 421 Covid-related deaths.
Out of the 22 deaths, most of the patients had chronic illnesses. Many contracted the virus from family members or close friends.
Most of the new cases were detected in Bangkok, particularly in districts with crowded communities and markets. While cases in Bangkok continue to be high, CCSA spokesperson Natapanu Nopakun says the number of new cases in most other provinces in Thailand is decreasing.
Health officials are rolling out proactive case finding campaigns in several high-risk communities, testing 9,000 to 10,000 per day, Nopakun says, adding that officials are working to provide the appropriate treatment as quickly as possible.
Those who test positive for Covid-19 and are asymptomatic must stay at an official field hospital for 14 days and then self-isolate at home for another 14 days.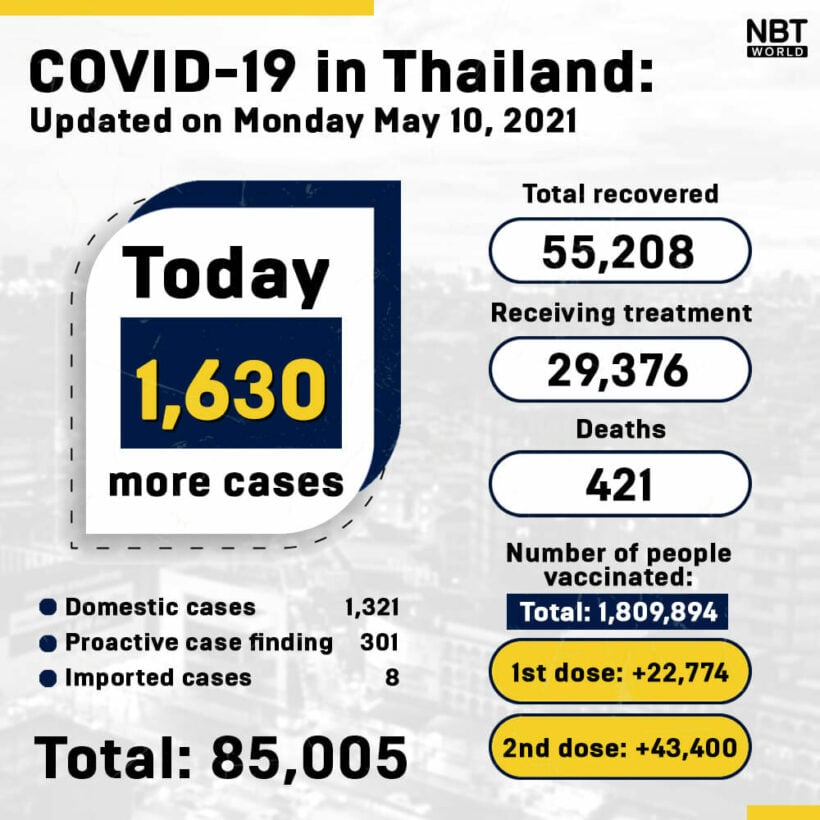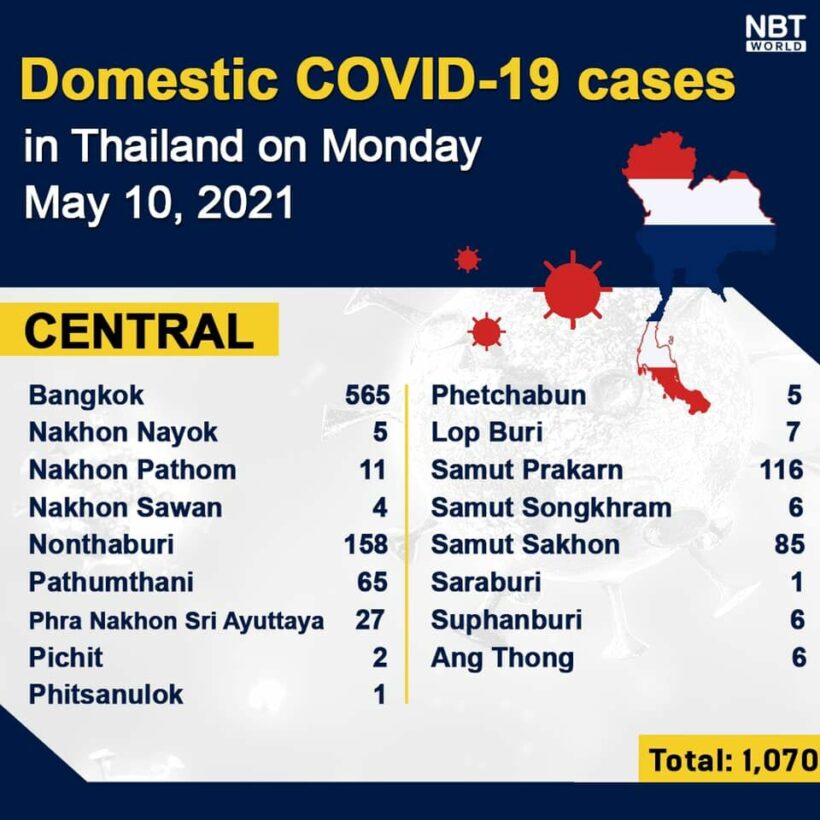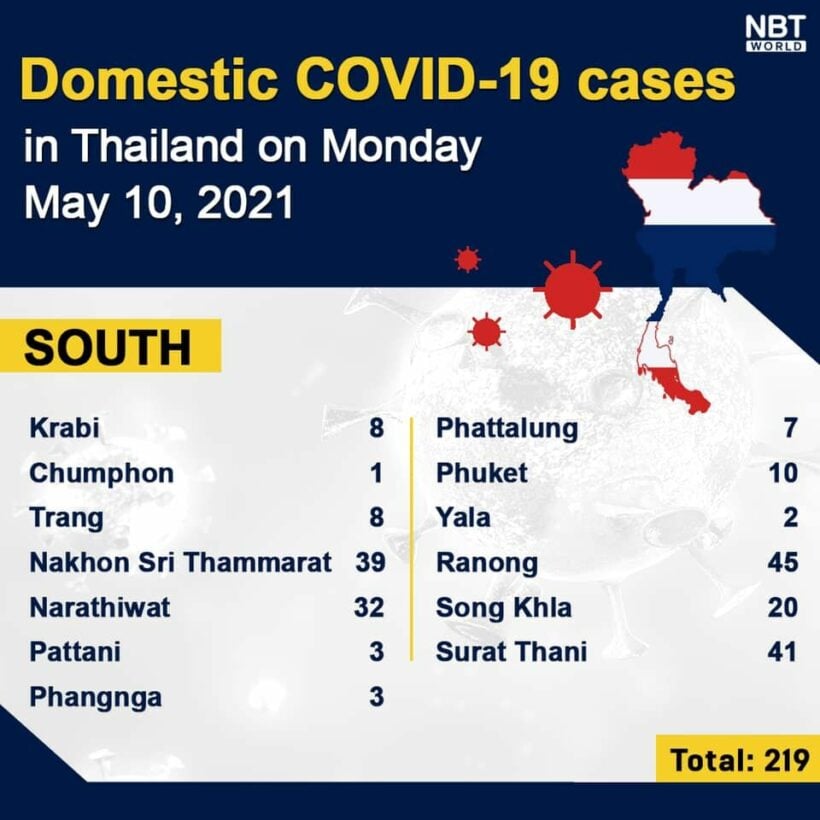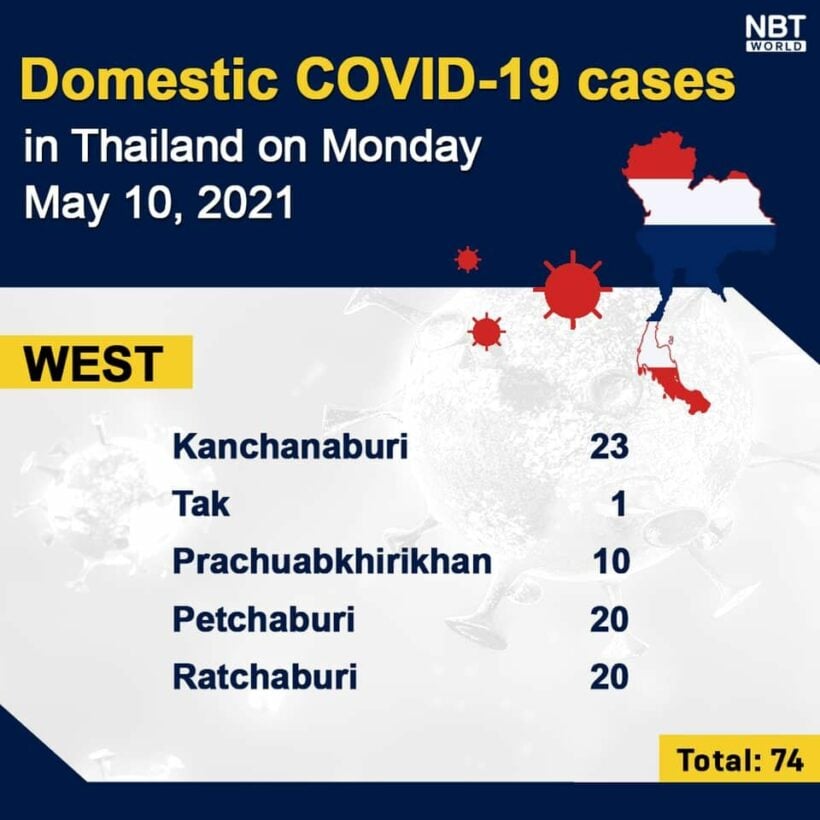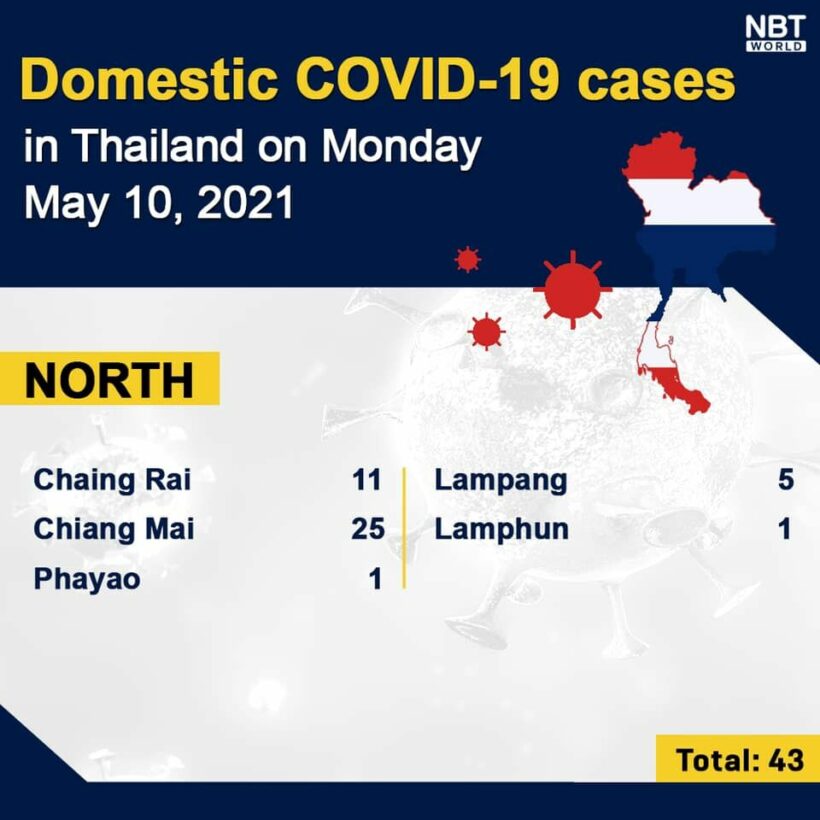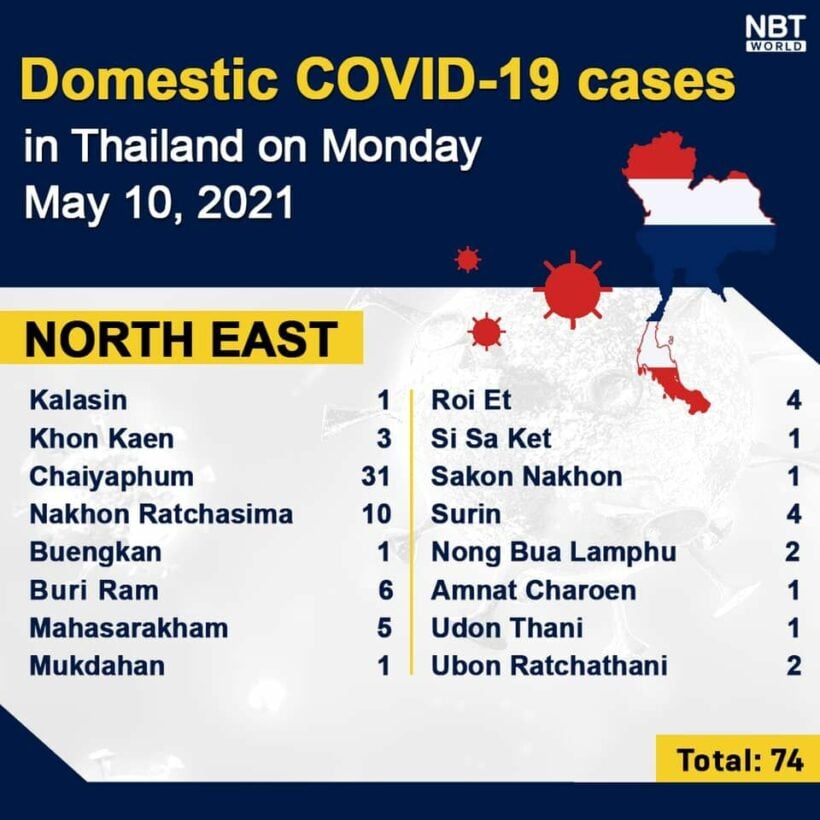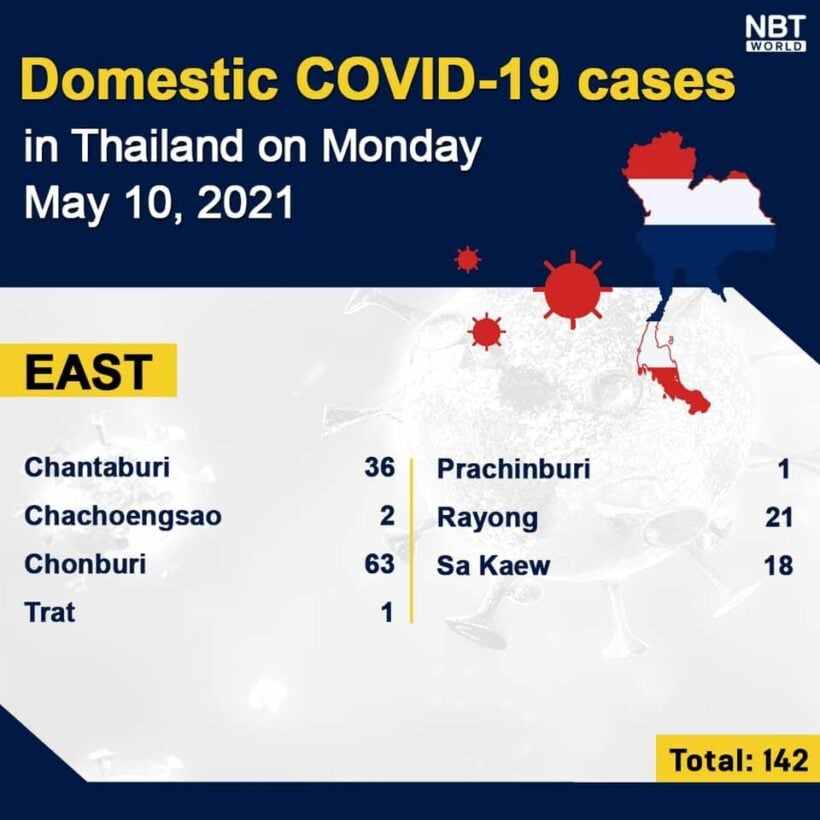 Want more from the Thaiger family?
📱 Download our app on Android or iOS for instant updates on your mobile
📧 Subscribe to our daily email newsletter
👍 Like/Follow us on Facebook
🔔 Subscribe to or Join our YouTube channel for daily video updates
Thailand donates cash, equipment to Laos to help combat Covid-19 outbreak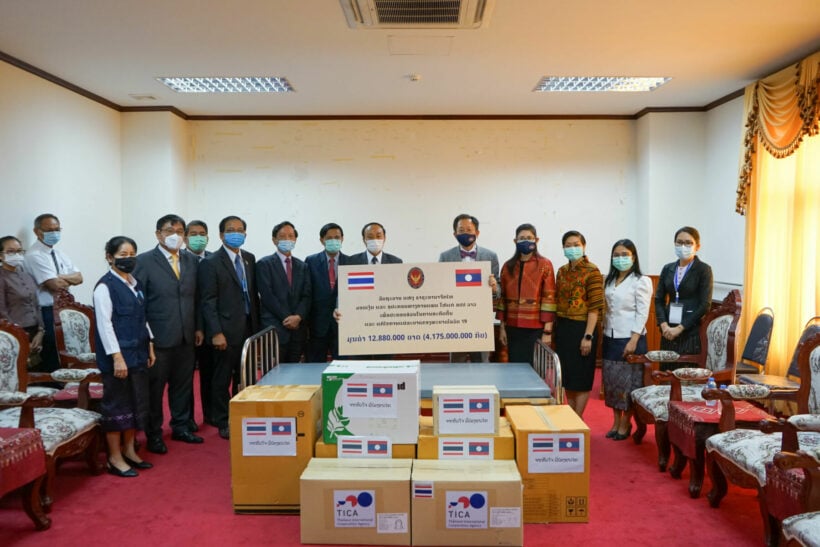 With Laos, just north of Thailand, under lockdown measures to control a spike of Covid-19 infections, the Royal Thai Embassy to Laos helping the country combat the outbreak and has donated cash and materials valued altogether at more than 16 million baht.
While cases have remained low in Laos since the start of the pandemic last year with active cases typically under 10, there was a spike in cases in mid-April and active cases are now at 1,302. The country reported its first coronavirus-related death yesterday.
Donations from Thailand help supply mobile biosafety labs to conduct swab Covid-19 testing and beds for Covid-19 patients as well as protective equipment such including 50,000 medical masks and more than 2,000 Personal Protective Equipment, or PPE, outfits.
An order of supplies valued at 8.5 million baht is set to be delivered by the end of the month. That order will have 2,000 more PPE outfits, Covid-19 test equipment, DNA/RNA extraction kits, and 2,500 test kits. Other equipment provided by Thailand include a defibrillator, patient monitoring machine, infrared thermometers, oxygen regulators, and pulse oximeters.
SOURCE: Nation Thailand
Want more from the Thaiger family?
📱 Download our app on Android or iOS for instant updates on your mobile
📧 Subscribe to our daily email newsletter
👍 Like/Follow us on Facebook
🔔 Subscribe to or Join our YouTube channel for daily video updates