Ukraine crisis; Putin, Poroshenko break ice at D-Day event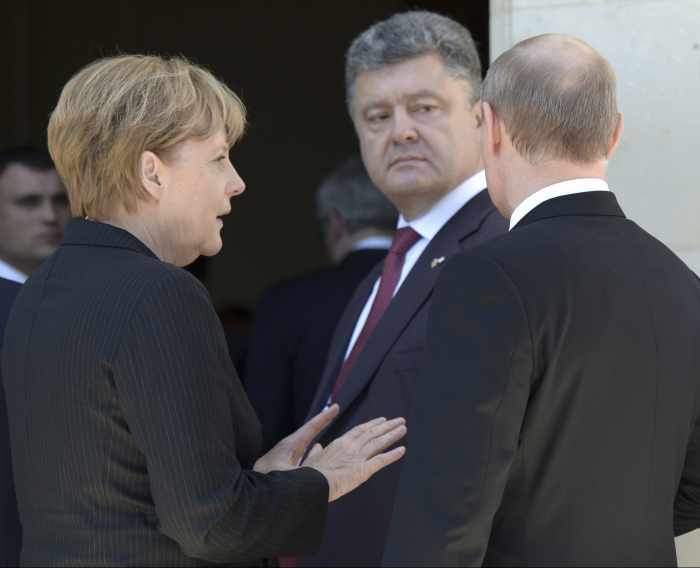 PHUKET MEDIA WATCH
– World news selected by Gazette editors for Phuket's international community
Ukraine crisis; Putin, Poroshenko break ice at D-Day event
Reuters / Phuket Gazette
PHUKET: The leaders of Russia and Ukraine held their first talks on Friday since Moscow annexed Crimea, discussing ways to end their four-month conflict in a brief encounter during commemorations in France of the World War Two D-Day landings.
French President Francois Hollande and German Chancellor Angela Merkel brought together Russia's Vladimir Putin and Ukrainian president-elect Petro Poroshenko for a 15-minute meeting before they joined other dignitaries for lunch.
The meeting was the culmination of weeks of secret diplomacy by French officials to try to break the ice in the most serious European security crisis since the end of the Cold War.
Putin later had an equally short "informal" talk with U.S. President Barack Obama, the White House said.
Hollande's office said Putin and Poroshenko shook hands and agreed that detailed talks on a ceacefire between Kiev government forces and pro-Russian separatists in eastern Ukraine would begin within a few days.
They also discussed steps such as Russian recognition of Poroshenko's election as well as economic relations.
Poroshenko was photographed looking unsmiling and earnest as he stood with Putin and Merkel.
"It was a normal, serious exchange between two leaders," an official in Hollande's office said.
"This marks tentative progress which he (Hollande) welcomes, particularly given this occasion so symbolic for peace."
In Moscow, a Kremlin spokesman said the two leaders urged a "speedy end to the bloodshed in southeastern Ukraine as well as to fighting on both sides".
"It was confirmed that there is no other alternative to resolve the situation than through peaceful political means," the spokesman said.
Hollande had invited Poroshenko to Normandy as his personal guest at the last minute in an effort to break the ice between Moscow and Kiev even as fighting continues in eastern Ukraine between government forces and pro-Russian separatists.
A White House official said Putin and Obama, who had avoided contact with the Russian leader while the two were in Paris on Thursday – also spoke to each other before the lunch.
"It was an informal conversation – not a formal bilateral meeting," White House deputy national security adviser Ben Rhodes said by email, adding the encounter lasted 10-15 minutes.
DEMOCRACY'S BEACHHEAD
World leaders and veterans paid tribute to soldiers who fell in the liberation of Europe from Nazi German rule, at a series of ceremonies around the Normandy beaches where allied forces landed 70 years ago on June 6, 1944.
Wreaths, parades and parachute-drops honoured history's largest amphibious assault, in which 160,000 U.S., British and Canadian troops waded ashore to confront German forces, hastening its defeat and the advent of peace in Europe.
Flanked by stooped war veterans, some in wheelchairs, Obama earlier joined Hollande to commemorate victory and reaffirm U.S-French solidarity before the 9,387 white marble headstones of fallen U.S. soldiers at the Normandy American Cemetery.
It will be the last major commemoration for most of the veterans, most of whom are in their late 80s and 90s.
Obama said the 50-mile (80 km) stretch of Normandy coastline – where allied soldiers landed under fire on beaches codenamed Omaha, Utah, Gold, Sword and Juno – was a "tiny sliver of sand upon which hung more than the fate of a war, but rather the course of human history."
"Omaha – Normandy – this was democracy's beachhead," said Obama. "And our victory in that war decided not just a century, but shaped the security and well-being of all posterity."
The president sought to link the sacrifices of World War Two to U.S. servicemen killed in combat since the Sept. 11, 2001 attacks on the United States by al Qaeda Islamist militants.
The "9/11 generation of service members" understood that "people cannot live in freedom unless free people are prepared to die for it", he said.
Hollande declared that France "would never forget the solidarity between our two nations, solidarity based on a shared ideal, an aspiration, a passion for freedom".
Twenty-one foreign leaders attended the commemorations, including Britain's Queen Elizabeth and Prime Minister David Cameron, Canada's Stephen Harper as well as Merkel and Putin, whose country suffered the heaviest casualties and struck decisive blows on the eastern front to defeat the Nazis.
But while the unity of allies and their bloody sacrifices were the central theme of D-Day remembrance, private talks among government leaders focussed on the most serious security crisis in Europe for more than two decades: Ukraine.
Russia's annexation of Crimea in March and the standoff in eastern Ukraine have plunged Moscow's relations with the United States and European Union to a post-Cold War low.
Fighting continued in eastern Ukraine as Ukrainian forces fended off an attack by pro-Russian separatists on a border post there late on Thursday. The attack was repelled by air strikes but the insurgency has escalated in the past two weeks, killing scores and prompting some families to flee.
Russia announced on Thursday it was sending its ambassador to Poroshenko's inauguration on Saturday.
A Group of Seven (G7) summit of industrialised nations in Brussels on Thursday, from which Putin was excluded, urged Russia to work with Kiev's new authorities to restore stability in eastern Ukraine or face possible tougher sanctions.
On Thursday, Obama told reporters the West would "have no choice to respond" with new sanctions if Russia failed to recognise Ukraine's new government and work to calm pro-Russian gunmen in its former Soviet neighbour.
"There is a path in which Russia has the capacity to engage directly with President Poroshenko now. He should take it."
Behind the facade of G7 unity, differences emerged over a 1.2 billion euro (974 million pounds) French contract to sell two Mistral helicopter carriers to Russia. Obama said Paris should have pressed "the pause button" on the deal but Foreign Minister Fabius said the contracts would be honoured.
— Phuket Gazette Editors
📱 Download our app on Android or iOS for instant updates on your mobile
📧 Subscribe to our daily email newsletter
👍 Like/Follow us on Facebook
🔔 Subscribe to or Join our YouTube channel for daily video updates


Find more SE Asian News courtesy of Thaiger.

Broke? Find employment in Southeast Asia with JobCute Thailand. Rich? Invest in real estate across Asia with FazWaz Property Group. Even book medical procedures worldwide with MyMediTravel, all powered by DB Ventures.

Most travel-friendly passport list 2021 revealed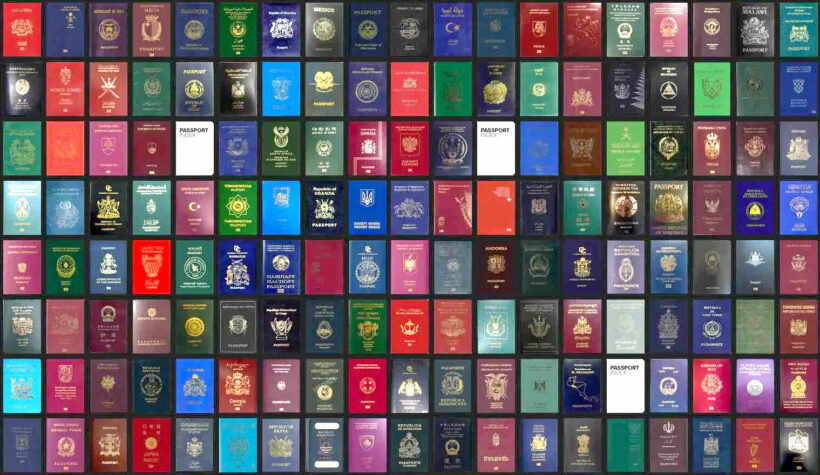 The Henley Passport Index, which rates what passports are the most travel-friendly, has just released the list for 2021, with Japan once again topping the list. The Index commented that this international travel freedom comparison is mostly theoretical since Covid-19 has severely limited most travel worldwide. With a Japanese passport, travellers can enter 193 countries without a visa or with a visa-on-arrival. On the other end of the list, Afghanistan can only get into 26 countries. The gap of 167 countries is the widest gap since the Henley Passport Index began tracking this data 15 years ago in 2006.
Singapore kept its second-place standing with just one less destination than Japan, followed by Germany and South Korea tied for 3rd place with 191 destinations. The rest of the top 10 are mainly European countries, with the exception of New Zealand and the US as part of the 5-way tie for 7th place with 187 destinations, and Australia and Canada tied for 9th place with 185 destinations.
The United States and the United Kingdom took a tumble, once tied for the most travel-friendly passport in 2014, now losing ground slipping to 7th. On the other hand, United Arab Emirates strengthened diplomatic ties worldwide and jumped 50 spots this year from 65th all the way to 15th. Over the decade, the climb is even more dramatic, with the Emirates exploding from 67 destinations 10 years ago up 107 destinations to 174 this year. China did well also, climbing 22 places since 2011, up to number 68 on the list.
Thailand's passport is tied with Saudi Arabia at 66th with 79 destinations available without an advance visa.
The full 2021 top 10 list:
1. Japan (193 destinations)
2. Singapore (192)
3. Germany, South Korea (191)
4. Finland, Italy, Luxembourg, Spain (190)
5. Austria, Denmark (189)
6. France, Ireland, Netherlands, Portugal, Sweden (188)
7. Belgium, New Zealand, Switzerland, United Kingdom, United States (187)
8. Czech Republic, Greece, Malta, Norway (186)
9. Australia, Canada (185)
10. Hungary, Lithuania, Poland, Slovakia (183)
Henley and Partners predict that the spread in passport access will mirror Covid-19 affected travel. Rich and mobile regions like the US, UK, EU and UAE are getting access to vaccination, hastening their ability to travel, while poorer and developing economies are experiencing a much slower vaccine roll-out. Experts from Syracuse University, the University of Pittsburgh, and the Migration Policy Centre predict this trend will continue with potentially devastating long-term effects.
Countries that can afford and facilitate vaccination for their citizens quickly will be able to welcome travellers in for tourism and business and be able to travel more themselves. Conversely, countries that can't afford the storage and distribution of vaccines will be less able to travel or welcome tourism income, widening a global wealth gap. Remote working and the digital nomad lifestyle has been booming in recent years and with Covid-19 forcing businesses to adapt to telecommuting, the post-pandemic world will see more remote working, and countries falling behind with vaccinations will suffer the long-term loss in tourism dollars too.
SOURCE: CNN
📱 Download our app on Android or iOS for instant updates on your mobile
📧 Subscribe to our daily email newsletter
👍 Like/Follow us on Facebook
🔔 Subscribe to or Join our YouTube channel for daily video updates
The Queen sits as a lonely figure as she bids farewell to her husband Prince Philip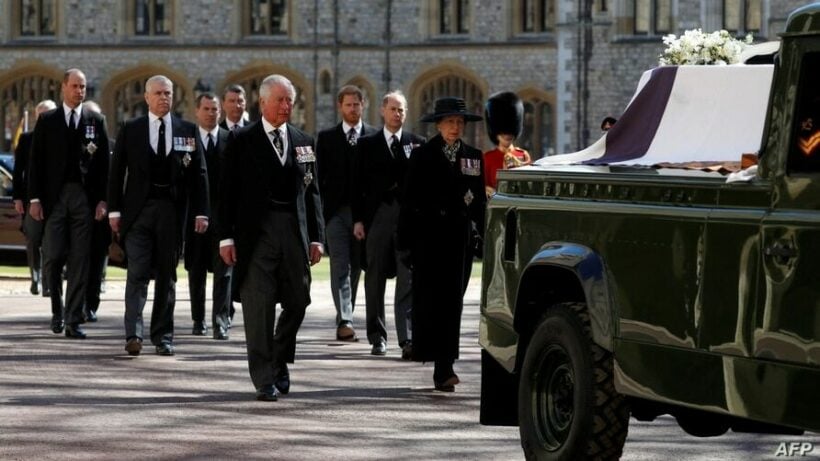 Prince Philip was laid to rest Saturday afternoon, UK time, in a simple but soulful funeral ceremony honouring his lifetime of service to the UK, the Commonwealth and his wife of 73 years, Queen Elizabeth II.
Clad in black, her head bowed in prayer, the elderly monarch set an example for the UK community during the Covid pandemic, socially distancing herself from the rest of her family.
Prince Philip died just 2 months short of his 100th birthday – some reflected that he was just 2 months away from receiving a telegram from his wife.
The service at Windsor Castle was light on pageantry but steeped in military and royal traditions. The whole pre-funeral procession and service was held away from the public eye, entirely within the grounds of Windsor Castle, but a full live stream of the proceedings was shown on UK TV and internet services.
Instead of the expected nearly 1,000 mourners, there was a mere 30 allowed inside the grounds of the castle to take part in the procession and service, although there was a larger entourage of socially-distanced musicians, camera-people, guards and organisers on site.
Attending were Prince Charles his wife Camilla, Prince Andrew, Prince William and his wife Kate, and Prince Harry, who had returned from the US without his pregnant wife Meghan. The Queen and Prince Philip's other children, and grandchildren, were also in attendance.
The most poignant image from the entire ceremony was the lone figure of Queen Elizabeth, entirely in black with a black face mask and hat, a very human and frail figure who spent the entire service buried in deep contemplation, rarely raising her head to watch the proceedings. Whilst the service was all about remembering the service and duty of her consort, Prince Philip, there were few who wouldn't have been thinking of the 94 year old woman sitting all alone, grieving the loss of her husband.
Britain officially observed 1 minute of silence in honour of Prince Philip just before the funeral started.
The Duke of Edinburgh's coffin arrived at the chapel in a modified Land Rover conceived by the prince. Known for his sense of humour and off-the-cuff one-liners (that often got him into hot water), the arrival of his own coffin in an army-green pick-up truck was his final poke at the outrageous pageantry he often shied away from.
His coffin was draped in his personal standard with his Royal Navy cap, sword and a wreath of flowers sitting atop.
Prince Philip was placed in the vault along with the remains of 24 other royals, including 3 kings of England. But following the Queen's death, the pair are expected to be buried in the Royal Burial Ground on the Frogmore Estate close to Windsor Castle.
Along with Philip's children and grandchildren, the 30 funeral guests included other senior royals and several of his German relatives. Philip was born a prince of Greece and Denmark and, like the queen, is related to mash-up of European royal families.
The two sons of Price Charles and Princess Diana, William and Harry, were seen walking together after the service and chatting as mourners were leaving the chapel.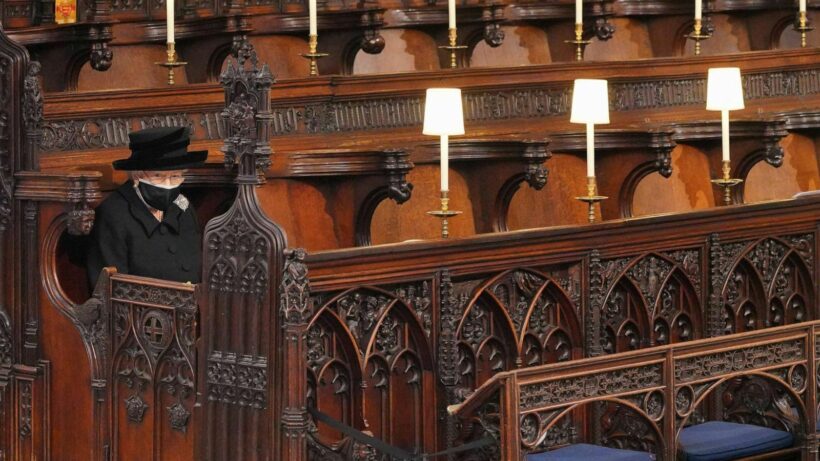 📱 Download our app on Android or iOS for instant updates on your mobile
📧 Subscribe to our daily email newsletter
👍 Like/Follow us on Facebook
🔔 Subscribe to or Join our YouTube channel for daily video updates
Grim milestone: 3 million Covid-19 deaths worldwide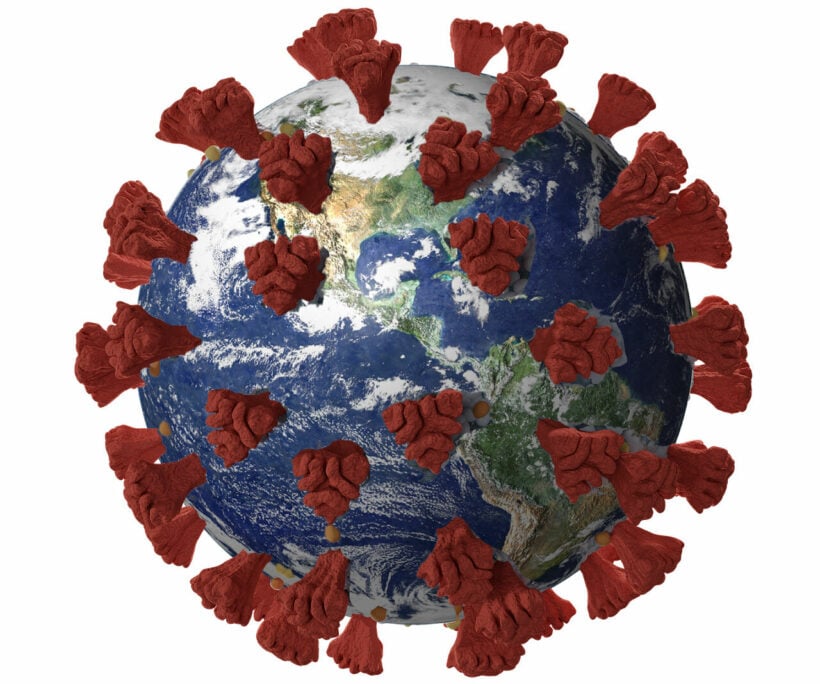 Today marks a grim milestone as the Covid-19 pandemic officially crosses 3 million deaths around the world, with outbreaks still surging in various parts of the world. Over a year into the pandemic, and we are currently seeing over 700,000 new infections and 12,000 deaths per day, with Brazil, India, and France facing growing crises.
The 3 million figure reflects official numbers, though many suspect that real totals could be much higher, pointing at government conspiracies and early deaths that were not attributed to Covid-19 when little was known about the novel coronavirus in the early days.
Still, the official number is overwhelming enough – equal to the population of Kyiv, Ukraine, or the state of Arkansas in the US, and larger than world cities like Lisbon, Caracas, Dubai, Manchester or Chicago. Imagine nearly one-third of the people in Bangkok wiped out, or the entire nation of Armenia or Jamaica.
Following a steep decline in both new infections and deaths at the start of this year, the graph is again in an upward trajectory, both in terms of new cases and deaths from Covid.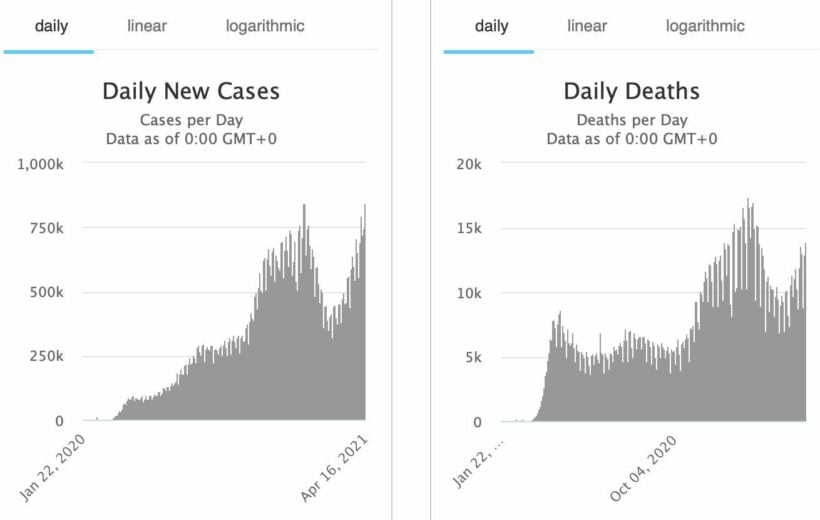 The World Health Organisation laments the dire condition of the world dealing with the pandemic after 16 months and so many opportunities to prevent the spread with basic safety precautions. Brazil has spiralled out of control, racking up 3,000 deaths a day, nearly 25% of all the Covid-19 deaths in the world in the past few weeks. New variants have been spreading like wildfire throughout Brazil as more dangerous strains have wriggled their way into countries around the world.
In India, the distribution of vaccines has been thwarted by swelling Covid-19 outbreaks and deaths. In New Dehli, 13,000 infections were reported in a day amongst the 29 million residents, but the city only has 178 ventilators available as of Wednesday.
Only 1.1% of the Indian populations has been vaccinated, and officials faced criticism of their vaccine exports while so many need jabs domestically. In Thailand, the percentage of people vaccinated is even lower.
700 million vaccines have been distributed worldwide, but they have been shipped disproportionately to the wealthier populations throughout the world. In rich countries, 1 in 4 people have been vaccinated, while in poor countries that number is less than 1 in 500. In fact, 87% of the vaccines distributed worldwide have been to wealthy nations, and the delays in India due to increasing Covid-19 deaths will not help close that gap for many months to come.
SOURCE: Sky
📱 Download our app on Android or iOS for instant updates on your mobile
📧 Subscribe to our daily email newsletter
👍 Like/Follow us on Facebook
🔔 Subscribe to or Join our YouTube channel for daily video updates