World
Phuket Media Watch: Head found near Hollywood Sign; White House shooting; Canadian spy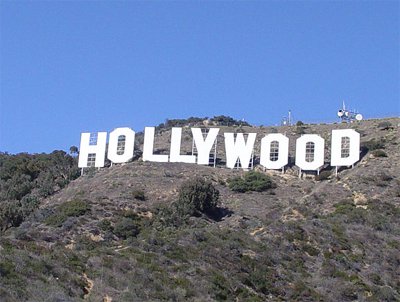 PHUKET MEDIA WATCH
– World news compiled by Gazette editors for Phuket's international community
Severed head, other body parts found near Hollywood sign
Phuket Gazette / News Wires
PHUKET: Detectives in Los Angeles were looking for clues this morning after a human head and several other body parts were found below the Hollywood sign, police said.
The first body part was found at around 2:30am Phuket time when two women were walking with nine dogs in the Hollywood Hills area, close to the famous sign. "Two of the dogs started playing with an object in a bag," police said. "When they looked at the object, they realized it was a human head."
A dozen detectives conducting a grid search of the area discovered two human hands and two feet. "The head appears to be that of a male victim that did not appear to have been there long," police said, adding that the victim is likely between 40 and 60 years old.
Investigators said the cause of death is still unknown, but the head appeared to have been severed just below the chin. There were no signs of significant decomposition, a spokesperson said.
Police were knocking on doors, hoping to find potential witnesses. One resident on Canyon Drive said police were interested in whether body parts might have been dumped in trash cans along the road, the Los Angeles Times said.
White House shooting suspect indicted for attempted assassination of Obama
Phuket Gazette / News Wires
PHUKET: A federal grand jury on Tuesday indicted a 21-year-old man with the attempted assassination of U.S. President Barack Obama after he fired two shots at the White House in November 2011. He faces life in prison.
The jury returned a 17-count indictment against Oscar Ramiro Ortega-Hernandez which charges him with attempting to assassinate the President of the United States, assaulting officers of the United States with a deadly weapon, injury to U.S. property, and related firearms charges.
The incident happened on November 11 when gunshots were heard in the 1600 block of Constitution Avenue, about 700 to 800 yards (640 to 730 meters) from the White House. Several days later, authorities discovered damage to an exterior window of the White House.
"A round was stopped by ballistic glass behind the historic exterior glass," a U.S. Secret Service spokesman said in November. "One additional round has been found on the exterior of the White House."
Within five minutes of the shots being heard on November 11, officers located a vehicle in the 2300 block of Constitution Avenue. Evidence in the vehicle led to U.S. Park Police obtaining an arrest warrant for 21-year-old Ortega-Hernandez. He was arrested on November 16 at a hotel in Indiana, Pennsylvania.
"On or about November 11, 2011, in the District of Columbia, the defendant, Oscar Ortega-Hernandez, did knowingly attempt to kill the President of the United States, Barack Obama," the indictment alleges. It adds that damage to the White House was in excess of US$1,000.
Obama and First Lady Michelle Obama were in California at the time of the shooting, but prosecutors previously said Ortega-Hernandez was "deadly serious about eliminating the president" and viewed Obama as "the devil" or the "anti-Christ." He also believed the federal government was 'conspiring against him'.
Ortega-Hernandez has denied the charges and claimed his car had been stolen and that he never owned a gun, even though his fingerprints were found on ammunition magazines in the vehicle. His federal public defender said his client expects to enter a not-guilty plea.
If convicted, Ortega-Hernandez could be sentenced to life imprisonment.
Canadian naval officer accused of spying for Russia
Phuket Gazette / News Wires
PHUKET: A Canadian naval and intelligence officer is accused of sharing classified information with a foreign entity, prosecutors announced on Tuesday. He is believed to have provided the information to Russia.
Sub-Lt. Jeffrey Paul Delisle, 40, joined the Canadian Forces Reserves in 1996 and entered regular forces in 2001. He currently worked at HMCS Trinity, where he would have had access to sensitive information about Canada's weapons systems and those of partners such as the United States and other NATO member states.
According to court documents, Delisle is believed to have shared classified information with a foreign entity since July 2007 until his arrest. He is believed to have shared the information from various cities in Canada, depending on his place of work at the time.
In violation of the Criminal Code of Canada, Delisle "did commit a breach of trust in connection with the duties of his office," a court document stated, adding that he "did, without lawful authority, communicate to a foreign entity information that the Government of Canada is taking measures to safeguard."
Delisle, a Royal Canadian Navy sub-lieutenant and intelligence officer, was arrested over the weekend after he was caught sharing classified information last week. CBC News cited sources as saying that the foreign entity is believed to be Russia.
Other details were not immediately released by the court. Observers said it is likely that the trial will take place behind doors with few, if any, details released to the public. Delisle could face up to life in prison if found guilty.
— Phuket Gazette Editors