World
Phuket Media Watch: Brief tsunami alert; stampede at university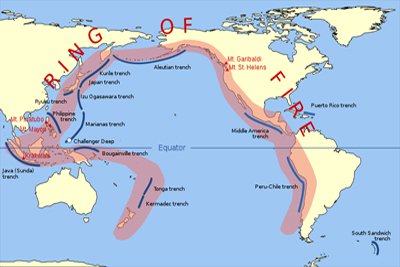 PHUKET MEDIA WATCH
– World news selected by Gazette editors for Phuket's international community
Powerful earthquake off Indonesia triggers brief tsunami alert
Phuket Gazette / News Wires
PHUKET: A powerful earthquake struck off the Indonesian island of Sumatra early this morning, seismologists said, prompting a brief tsunami alert but causing no damage.
The 7.1-magnitude earthquake at 12.37am Phuket time today, was centered about 423 kilometers (262 miles) southwest of Banda Aceh, the capital of Aceh province on the northern tip of Sumatra. It struck about 10 kilometers (6.2 miles) deep, making it a shallow earthquake, according to Indonesia's seismological agency (BMKG).
There was no tsunami warning in Phuket, nor have there been any reports of residents feeling tremors.
The United States Geological Survey (USGS) measured the strength of the quake at 7.3 on the regional moment magnitude (Mw) scale with a depth of 29.1 kilometers (18.1 miles). BMKG initially measured the quake at 7.6 on the Richter scale but later revised it downwards.
Tremors could be felt in Banda Aceh where residents fled from buildings and rushed to higher ground as BMKG issued a tsunami warning for local coastlines. The warning was canceled about two hours later when no unusual waves were observed.
Provincial officials said there were no immediate reports of damage, and most people returned to their homes when the tsunami warning was canceled. The USGS estimated that approximately 882,000 people in the region may have felt light to moderate shaking.
Indonesia is on the so-called 'Pacific Ring of Fire', an arc of fault lines circling the Pacific Basin that is prone to frequent and large earthquakes. Volcanic eruptions also occur frequently in the region.
On December 26, 2004, one of the most powerful earthquakes ever recorded struck off the west coast of Sumatra in Indonesia. The 9.1-magnitude earthquake unleashed a deadly tsunami, striking scores of countries in the region, including Thailand. In all, at least 227,898 people were killed, many in Thailand's Phuket and Phang Nga provinces.
Most recently, on October 25, 2010, a powerful 7.7-magnitude earthquake struck just off the Mentawai Islands off the western coast of Sumatra. As a result, a wall of water killed at least 435 people on the islands and impacted more than 20 villages.
Stampede at South African university kills one, injures 22
Phuket Gazette / News Wires
PHUKET: A woman was killed early yesterday morning and nearly two dozen others were injured during a stampede at the University of Johannesburg in South Africa, emergency officials said.
The woman was crushed when approximately 5,000 prospective students attempted to enter the university's Bunting Road Campus. The woman, identified as the mother of a prospective student, sustained severe head and chest trauma, a Netcare 911 spokesman said.
"She was placed on a manual ventilator at the scene and transported by ambulance to the specialist hospital for further care," Netcare 911 spokesman Jeffrey Wicks said. Chief Superintendent Wayne Minnaar later confirmed the woman, believed to be in her early 30s, had died.
In addition to the fatality, 22 others were treated for injuries, including seven people who were seriously injured. "They were also be transported by ambulance to area hospitals," Wicks said, adding that the cause of the stampede was not immediately known.
University of Johannesburg Vice Chancellor Ihron Rensburg was unable to reveal full details about the incident during a media briefing. "We will announce the outcomes of the investigation at a later stage," he said. Minaar said dozens of officers were at the institution to control traffic at the university.
The stampede happened as students were queuing for last-minute registrations at the university. Rensburg said the volume of applications for the current academic year is 85,000, significantly higher than the 67,000 of last year.
The University of Johannesburg is one of few universities in the country which accepts last-minute applications from prospective students who achieved unexpected university entrance passes. Tens of thousands of high school graduates are expected to be turned away this year.
— Phuket Gazette Editors