Phuket Gazette World News: US moves Navy, ponders Syria strike; Tripoli mosque blasts; Yosemite's Rim on fire; Child dies in Bolivia prison war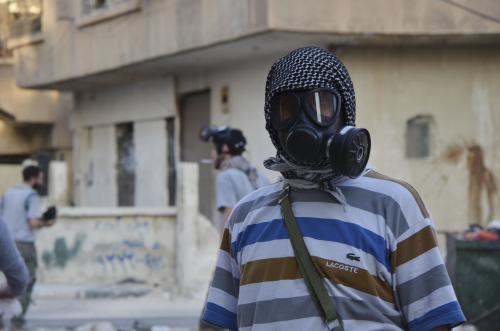 PHUKET MEDIA WATCH
– World news selected by Gazette editors for Phuket's international community
U.S. repositions naval forces, no decision on Syria strike
Reuters / Phuket Gazette
PHUKET: The United States on Friday was repositioning naval forces in the Mediterranean to give President Barack Obama the option for an armed strike on Syria, although officials cautioned that Obama had made no decision on military action.
A defense official, speaking on condition of anonymity, said the U.S. Navy would expand its presence in the Mediterranean to four destroyers from three.
Secretary of Defense Chuck Hagel, en route to Asia, said Obama had asked the Pentagon for options on Syria, where an apparent chemical weapons attack that killed as many as 1,000 civilians has upped pressure on Washington to respond.
"The Defense Department has responsibility to provide the president with options for all contingencies," Hagel said. "And that requires positioning our forces, positioning our assets, to be able to carry out different options – whatever options the president might choose." He did not elaborate.
The defense official, who was not authorized to speak publicly, said the USS Mahan, a destroyer armed with cruise missiles, had finished its deployment and was due to head back to its home base in Norfolk, Virginia. But the commander of the U.S. Sixth Fleet has decided to keep the ship in the region, the defense official said.
The official stressed the Navy had received no orders to prepare for any military operations regarding Syria.
Obama's senior national security advisers will convene at the White House this weekend to discuss U.S. options, including possible military action, against the Syrian government, another U.S. official said on Friday.
A senior State Department official said no final decisions were expected from the meeting, pending a further review of intelligence on the attack. Secretary of State John Kerry planned to attend via videoconference. The meeting was expected to take place on Saturday.
The U.S. president has been hesitant to intervene in Syria's 2 1/2-year-old civil war, sentiments he repeated earlier on Friday.
But, in a development that could increase the pressure on Obama, American and European security sources said that U.S. and allied intelligence agencies had made a preliminary assessment that chemical weapons were used by Syrian forces in the attack near Damascus this week.
Seeking proof
The security sources, speaking on condition of anonymity, said the assessment was preliminary and, at this stage, they were still seeking conclusive proof, which could take days, weeks or even longer to gather.
Opponents of Syrian President Bashar al-Assad braved the front lines around Damascus to smuggle out tissue samples from victims of Wednesday's mass poisoning,.
The Syrian government denies being responsible and has in the past accused rebels of using chemical weapons, an allegation that Western officials have dismissed.
In his first public comments since Wednesday's attack in the Damascus suburbs, Obama called the incident a "big event of grave concern" and one that demanded U.S. attention, but said he was in no rush to get war-weary Americans "mired" in another Middle East conflict.
Members of Obama's National Security Council, the Pentagon, State Department and intelligence agencies met at the White House late on Thursday, but made no decisions on what to recommend, officials said.
One U.S. official acknowledged that the participants in Thursday's White House meeting aired "differing viewpoints," but rejected the notion that the administration, whose Syria policymaking has been marked by internal dissent in the past, was sharply divided on a response.
"It's not like people were screaming at each other," the official said.
International powers – including Russia, which has long shielded Assad from U.N. action – have urged Assad to cooperate with a U.N. inspection team that arrived on Sunday to pursue earlier allegations of chemical weapons attacks.
White House spokesman Josh Earnest said there was "some evidence" of chemical weapons use in the latest incident, but stopped short of saying an official conclusion was reached.
While the West accused Assad of a cover-up by preventing the U.N. team from visiting the scene, Moscow said the rebels were impeding an investigation.
The United Nations released data showing that a million children were among refugees forced to flee Syria, calling it a "shameful milestone."
Crossing the Red Line
While the preliminary U.S. assessment was that Assad loyalists carried out Wednesday's attack with high-level authorization, one U.S. source closely monitoring events in the region said it was also possible that a local commander decided on his own to use gas to clear the way for a ground assault.
"What we've seen indicates that this is clearly a big event, of grave concern," Obama said in an interview on CNN's "New Day" program that aired on Friday.
Asked about his comment – made a year and a day before the toxic fumes hit sleeping residents of rebel-held Damascus suburbs – that chemical weapons would be a 'red line' for the United States, Obama expressed caution.
"If the U.S. goes in and attacks another country without a U.N. mandate and without clear evidence that can be presented, then there are questions in terms of whether international law supports it," Obama said. "The notion that the U.S. can somehow solve what is a sectarian complex problem inside of Syria sometimes is overstated."
Obama's caution contrasted with calls for action from NATO allies, including France, Britain and Turkey, where leaders saw little doubt Assad's forces had staged pre-dawn missile strikes that rebels say killed between 500 and well over 1,000 people.
But two years into a civil war that has divided the Middle East along sectarian lines, a split between Western governments and Russia again illustrated the international deadlock that has thwarted outside efforts to halt the killing.
At Thursday's White House meeting, which lasted more than three hours, Obama's aides had a "robust discussion" of the diplomatic and military options available to the president, U.S. officials said.
Among the military options under consideration are targeted missile strikes on Syrian units believed responsible for chemical attacks or on Assad's air force and ballistic missile sites, U.S. officials said. Such strikes could be launched from U.S. ships or combat aircraft capable of firing missiles from outside Syrian airspace, thereby avoiding Syrian air defenses.
No boots on the ground
Kerry, who took part in Thursday's meeting by secure video link, advocated the use of air strikes in White House meetings in early June preceding an announcement of military aid to the rebels, a person familiar with the talks said. Joint Chiefs Chairman General Martin Dempsey argued that such a mission would be complex and costly.
The White House on Friday reiterated Obama's position that he did not intend to put "boots on the ground" in Syria, and an administration official said Thursday's meeting also steered clear of the idea of enforcing a "no-fly" zone there.
Another possibility would be to authorize sending heavier U.S. weaponry, such as shoulder-fired anti-aircraft rockets, to the rebels in addition to lighter arms approved in June. But even those limited supplies have yet to start flowing to the rebels.
The top Democrat on the House of Represent
— Phuket Gazette Editors
Keep in contact with The Thaiger by following our
Facebook page
.
Never miss out on future posts by
following The Thaiger
.


Find more SE Asian News courtesy of The Thaiger.

Broke? Find employment in Southeast Asia with JobCute Thailand. Rich? Invest in real estate across Asia with FazWaz Property Group. Even book medical procedures worldwide with MyMediTravel, all powered by DB Ventures.

Covid19 – US infections "balloon", world case total surpasses 40 million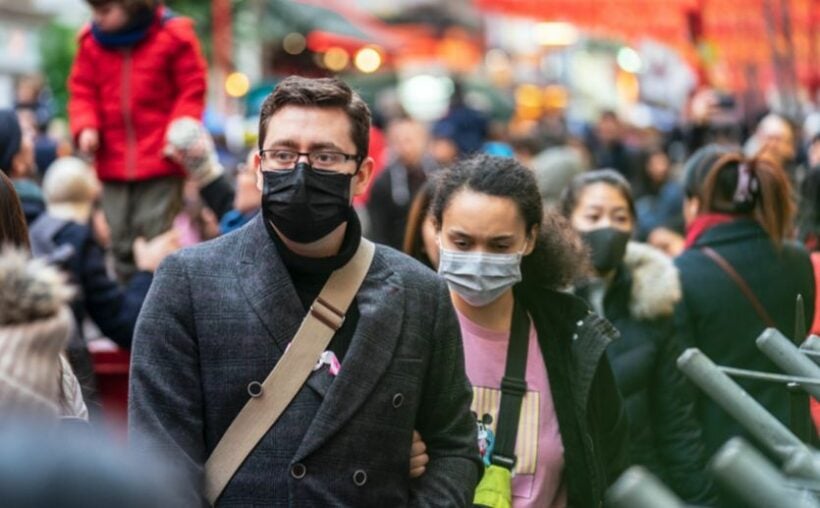 "We were really hoping to crater the cases in preparation for a bad winter. We've done basically the opposite."
New Covid-19 cases are again surging in many countries. Globally, the number of infected people exceeded 40 million as of last night with new infections starting to accelerate again. Today the total number of confirmed cases around the world is 40,323,461. The number of total deaths remains at 1,118,826 and recovered patients at 30,135,040 (as of 4pm Thai time).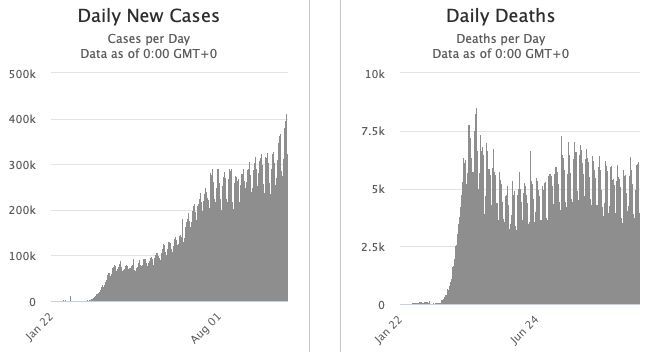 Notably, the death rate from Covid-19 is not rising as treatment for complicated cases continues to rapidly improve. The US, India, Russia, Brazil, the rest of South America, and parts of Europe and the UK, are the current 'hot spots' (below).
Regionally, the surge of cases in Myanmar is causing headaches for Thai border officials in the north west of the country. The Governor of Tak decided to close the border checkpoints this morning. But the 2,000 kilometre long land border between Thailand and Myanmar has many unofficial "Natural" crossing points.
In the US, the nation's top infectious disease doctor, Dr. Anthony Fauci, director of the National Institute of Allergy and Infectious Diseases, says following public health measures is the way out of the crisis that has hobbled the economy, claimed thousands of lives and sickened millions.
"The predicted fall surge is here, and rising cases across the US appear to bear that out."
The US is averaging more than 55,000 new cases a day, and 10 states reported their highest single-day cases counts last Friday. As of this morning, US time, there were more than 8.5 million cases and 219,674 coronavirus deaths, according to Worldometers.info
"The Covid-19 crisis would have to be 'really, really bad' to implement a national lockdown. Despite the climbing totals, a nationwide lockdown is not the way forward unless the pandemic gets "really, really bad."
Tara Smith, a professor of epidemiology at Kent State University says the worst fears of rising cases, leading into winter, are being realised.
"We were really hoping to crater the cases in preparation for a bad winter. We've done basically the opposite."
After hitting an all-time high in July, cases did drop significantly, but the US never reached a level where the public health system could truly get a handle on the outbreak or describe it as 'contained'.
Now infections are on the rise again, driven by ballooning outbreaks across the country's interior, especially in the Midwest, the Great Plains and the West.
Contributing to the rise is the return of students to schools and campuses across the country, puzzling resistance to social distancing and mask wearing recommendations, and more people spending time in restaurants and other indoor settings as the weather starts to cool down.
SOURCE: worldometers.info | nor.org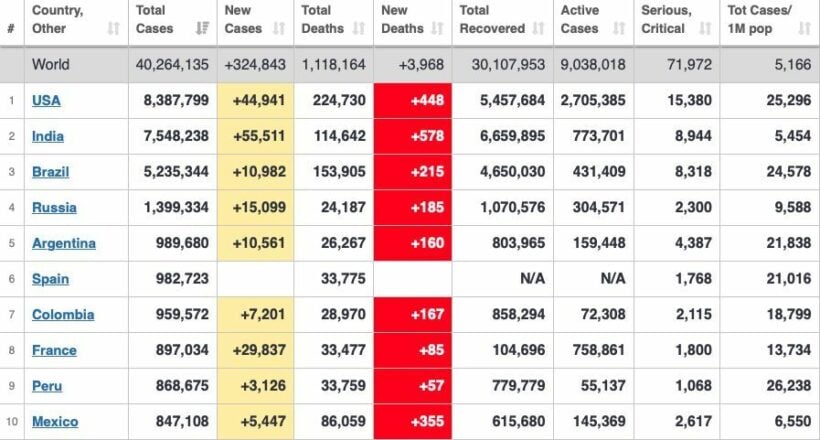 TABLE: worldometers.com
Keep in contact with The Thaiger by following our
Facebook page
.
Never miss out on future posts by
following The Thaiger
.
2 Covid vaccine trials halted in phase 3 over safety concerns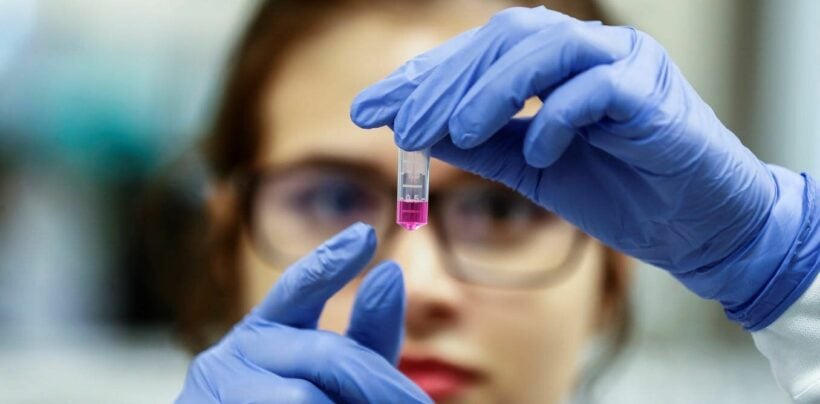 After Johnson & Johnson paused phase 3 of its Covid vaccine trials due to safety concerns, a second pharmaceutical company has followed suit. Eli Lilly has halted phase 3 trials of a lab-produced antibody treatment, 24 hours after the Johnson & Johnson decision. The Bangkok Post reports that an unspecified incident led Eli Lilly to call a temporary halt to the trials. The day before, Johnson & Johnson paused its phase 3 trials after a participant fell ill. A spokesperson for J&J says the hiatus is temporary.
The 2 delays follow a similar incident with phase 3 trials of a vaccine being jointly worked on by Oxford University and Astra Zeneca, which was briefly delayed last month due to an unexplained illness in one participant. Trials of that vaccine have now resumed globally, with the exception of the US, for reasons unknown. Such snags are par for the course in the final phase testing of vaccine development, particularly as the number of participants is increased significantly to see if very rare side-effects are presented.
A spokesperson for Eli Lilly says the company backs the Data Safety and Monitoring Board in calling a temporary halt to phase 3 trials.
"Lilly is supportive of the decision by the independent DSMB to cautiously ensure the safety of the patients participating in this study."
Eli Lilly's trial began in August, aimed at recruiting 10,000 participants, across 50 sites, including the US, Denmark and Singapore, using a lab-produced antibody treatment, similar to that developed by Regeneron and used to treat US President Donald Trump recently. Eli Lilly has not given any further information about the safety concern which has paused phase 3.
Meanwhile, a J&J spokesman says such breaks are to be expected in large-scale trials and that reported illnesses or side-effects may be unrelated to the vaccine.
"It's not at all unusual for unexpected illnesses in large studies over their duration. In some cases, serious adverse events may have something or nothing to do with the drug or vaccine being investigated."
SOURCE: Bangkok Post
Keep in contact with The Thaiger by following our
Facebook page
.
Never miss out on future posts by
following The Thaiger
.
Thai police to verify "Boss" whereabouts with UAE embassy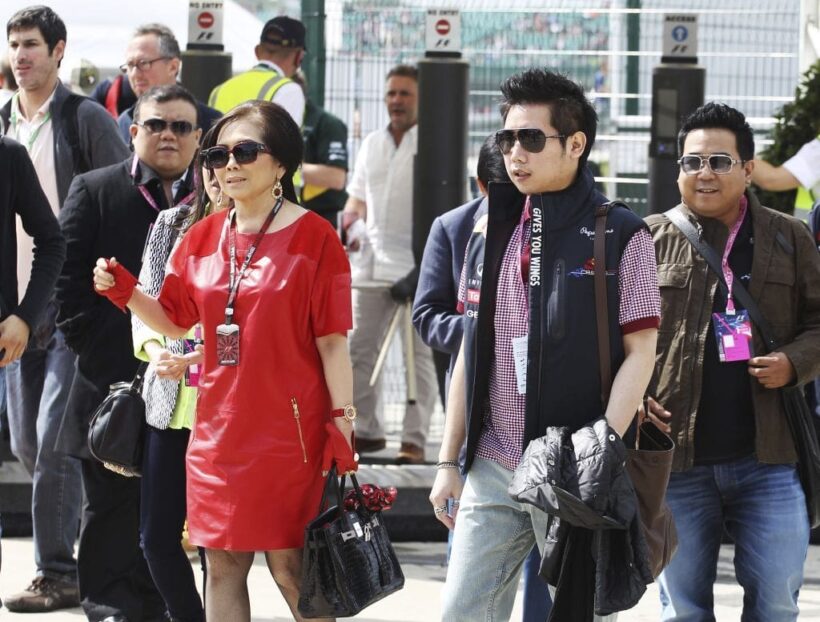 Following recent reports that the elusive Red Bull heir, Vorayuth "Boss" Yoovidhya, is living in Dubai, Thai police say they're writing to the UAE embassy to verify the claims (the embassy is in Witthayu road… we can send you the address if you need so you can 'drop in' and have a chat).
Boss is wanted in relation to a 2012 hit-and-run incident that claimed the life of Wichian Klanprasert, a 47 year old Bangkok policeman. Wichian died after his bike was dragged 100 metres by a Ferrari which then fled the scene. The vehicle was allegedly being driven by Boss.
Incredibly, Boss managed to flee Thailand in 2017. Charges that were initially dropped against him in July this year have recently been re-instated following an independent inquiry. Recently, rumours began circulating that due to Covid-19 travel restrictions, the wanted Red Bull heir is currently living in Dubai. Assistant National Police Chief Jaruwat Waisaya says Thai police are submitting a letter to the embassy of the United Arab Emirates to enquire as to his whereabouts.
"We want to confirm with the local authorities whether he is in the UAE or not. If he is, we will coordinate with them to extradite him to Thailand so he can face trial."
A red Interpol notice has been issued for Boss, meaning if he enters a country that is a member of Interpol, officials should inform the Royal Thai Police. However, enforcement of the notice is at the discretion of individual countries. The United Arab Emirates is an Interpol member country.
SOURCE: Nation Thailand
Keep in contact with The Thaiger by following our
Facebook page
.
Never miss out on future posts by
following The Thaiger
.