Phuket Gazette World News: Syria warns Lebanon; Myanmar in democracy drive; UN damns drones; Spain retirees hit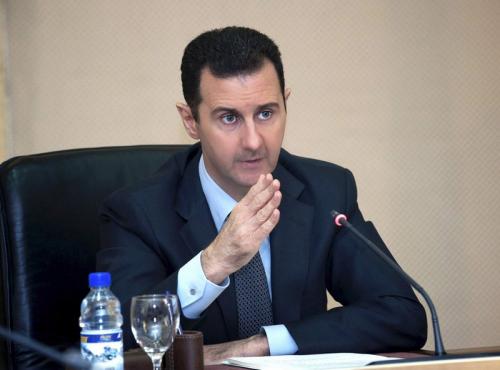 PHUKET MEDIA WATCH
– World news compiled by Gazette editors for Phuket's international community
Syria threatens to strike at rebels in Lebanon
Reuters / Phuket Gazette
PHUKET: Syria has warned it may strike at rebels hiding in neighbouring Lebanon if the Lebanese army does not act, as its patience "is not unlimited", the state news agency SANA said yesterday.
Syria's Foreign Ministry told its Lebanese counterpart late on Thursday that a "large number" of militants had crossed Lebanon's northern border into the Syrian town of Tel Kalakh over the past two days, SANA said.
"Syria expects the Lebanese side to prevent these armed terrorist groups from using the borders as a crossing point, because they target Syrian people and are violating Syrian sovereignty," the diplomatic cable said.
It said Syria's "patience is not unlimited", even though "Syrian forces have so far exercised restraint from striking at armed gangs inside Lebanese territory."
Fighting near the border resulted in a large number of casualties, SANA said, before the gunmen retreated into Lebanon.
Lebanon has a policy of "dissociation" from the two-year-old civil war in Syria but officials say they feel their country is increasingly at risk of being dragged into a conflict that the United Nations says has killed 70,000 Syrians.
More than one million Syrians are believed to have taken shelter in Lebanon. They live among a nation of 4 million, which fought its own devastating 1975-1990 civil war and whose own sectarian tensions between Christians, Sunni and Shi'ite Muslims have been heightened by the fighting in Syria.
Tensions between Lebanese groups that support the Syrian opposition and those that support Syrian President Bashar al-Assad have been intensifying and have sometimes turned violent.
Myanmar parliament to review controversial constitution
Reuters / Phuket Gazette
PHUKET: Myanmar's parliament took the first step yesterday toward the possible amendment of the constitution which was drafted under a military regime and bars Nobel laureate and opposition leader Aung San Suu Kyi from the presidency.
The constitution, ratified after a rigged 2008 referendum and widely seen as undemocratic, disqualifies presidential and vice-presidential candidates whose spouses or children are citizens of a foreign country. Suu Kyi's late husband, academic Michael Aris, was British, as are their two grown-up sons.
The constitution also reserves a quarter of parliamentary seats for military personnel chosen by the armed forces chief.
The review was proposed by Aye Myint and Thein Zaw, both former generals and senior members of the ruling, military-backed Union Solidarity and Development Party (USDP), said Ohn Kyaing, a member of Suu Kyi's party.
Military delegates also voted in favour of the proposal.
"They seem to have realised that it's essential to amend the present constitution for the country to build genuine democracy," Ohn Kyaing said.
The junta stepped aside in March 2011, when President Thein Sein took office after the USDP swept a 2010 general election. He has opened up the country and started to modernise the economy.
Suu Kyi's National League for Democracy (NLD) boycotted the general election but she and 42 colleagues won by-elections in April last year to take seats in parliament. She has made amending the constitution a priority.
The review could lead to changes that would make it possible for Suu Kyi to become president after a 2015 general election that the NLD is expected to win. It might also decide the future role and political scope of the military.
A review committee would include members of many political parties and outside experts, a senior parliamentary official said.
A military lawmaker, who asked not to be identified, welcomed amendments that might remove obstacles for a Suu Kyi presidency.
"Personally, I'm sure she will make a capable leader," he said.
U.S. drone strikes violate Pakistan's sovereignty – U.N.
Reuters / Phuket Gazette
PHUKET: The United States has violated Pakistan's sovereignty and shattered tribal structures with unmanned drone strikes in its counterterrorism operations near the Afghan border, a U.N. human rights investigator said in a statement yesterday.
U.N. special rapporteur on human rights and counterterrorism, Ben Emmerson, visited Pakistan for three days this week as part of his investigation into the civilian impact of the use of drones and other forms of targeted killings.
"As a matter of international law, the U.S. drone campaign in Pakistan is… being conducted without the consent of the elected representatives of the people, or the legitimate Government of the State," Emmerson said in a statement issued by the Office of the High Commissioner for Human Rights in Geneva.
"It involves the use of force on the territory of another state without its consent and is therefore a violation of Pakistan's sovereignty," he said.
Emmerson said in January he would investigate 25 drone strikes in Pakistan, Yemen, Somalia, Afghanistan and the Palestinian territories. He is expected to present his final report to the U.N. General Assembly in October.
Washington had little to say about Emmerson's statement.
"We've seen his press release. I'm obviously not going to speak about classified information here," State Department spokeswoman Victoria Nuland said. "We have a strong ongoing counterterrorism dialogue with Pakistan and that will continue."
Spokesman Josh Earnest said the White House would withhold judgment until it sees Emmerson's full report.
"We have a solid working relationship with them (Pakistan) on a range of issues, including a close cooperative security relationship, and we're in touch with them on a regular basis on those issues."
End of military interference
Emmerson said the Pashtun tribes of north-western Pakistan's Federally Administered Tribal Areas, or FATA, Pakistan's largely lawless region bordering Afghanistan, have been decimated by the counterterrorism operations.
"These proud and independent people have been self-governing for generations, and have a rich tribal history that has been too little understood in the West," he said. "Their tribal structures have been broken down by the military campaign in FATA and by the use of drones in particular."
The tribal areas have never been fully integrated into Pakistan's administrative, economic or judicial system. They are dominated by ethnic Pashtun tribes, some of which have sheltered and supported militants over decades of conflict in neighbouring Afghanistan.
Clearing out militant border sanctuaries is seen by Washington as crucial to bringing stability to Afghanistan, particularly as the U.S.-led combat mission ends in 2014.
Most, but not all, attacks with unmanned aerial vehicles have been by the United States. Britain and Israel have also used them, and dozens of other countries are believed to possess the technology.
"It is time for the international community to heed the concerns of Pakistan, and give the next democratically elected government of Pakistan the space, support and assistance it needs to deliver a lasting peace on its own territory without forcible military interference by
— Phuket Gazette Editors
Keep in contact with The Thaiger by following our Facebook page.
Never miss out on future posts by following The Thaiger.


Find more SE Asian News courtesy of The Thaiger.

Broke? Find employment in Southeast Asia with JobCute Thailand. Rich? Invest in real estate across Asia with FazWaz Property Group. Even book medical procedures worldwide with MyMediTravel, all powered by DB Ventures.

Australia might keep borders closed throughout 2021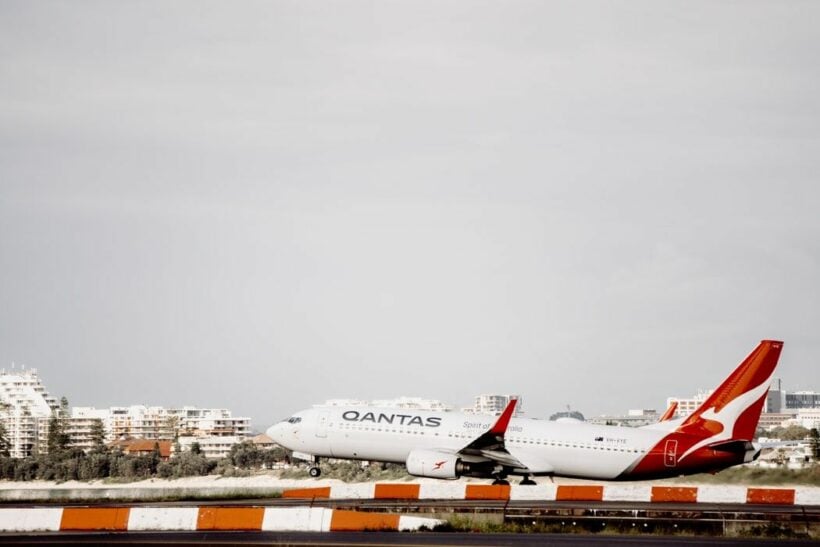 It might be a while until tourists can visit Australia. Borders might not be fully reopen until at least 2022. Australia is rolling out its immunisation program next month, but even if most of the population is vaccinated against Covid-19, the Australian government says it will probably wait to make sure the vaccine prevents the transmission of the virus before fully reopening borders.
Australia's borders are only open for citizens, residents, those with family in Australia and travellers who have been in New Zealand for the previous 14 days. All incoming travellers must quarantine for 14 days unless they come from an area classified as a "green safe travel zone."
There are currently 1,881 active Covid-19 cases in Australia, according to Worldometers. No local Covid-19 cases were reported today. Since the start of the pandemic, Australia has reported more than 22,000 local cases and 909 deaths related to Covid-19.
The state of New South Wales is a main focus for Covid-19 prevention measures at this stage and some neighbouring states have imposed travel restrictions on those from the state. NSW state Premier Gladys Berejiklian floated the idea about allowing venues in the area to ban entry to those who aren't vaccinated against Covid-19.
"Already airlines have indicated that if you're not vaccinated you can't travel overseas and I think that'll be an incentive to a lot of people… We'll also consider whether we allow venues … make up their own rules if they have a business or run a workplace about what they feel is Covid safe."
SOURCE: Aljazeera
Keep in contact with The Thaiger by following our Facebook page.
Never miss out on future posts by following The Thaiger.
Companies pull out from Trump brand after storming of Capitol incident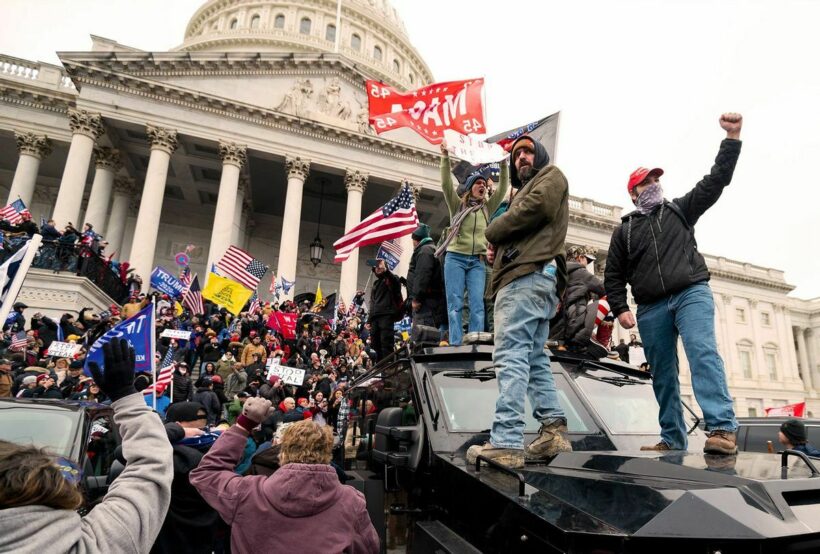 Corporate America is adding its weight in response to the insurgency at the Capitol building on January 6, and are pulling out from any association with the Trump brand after the storming of the capitol incidentwhich economists say will have a profound medium and long-term effect on his business interests. Recently, Signature Bank closed Trump's personal accounts and the PGA of America stopped plans to hold its 2022 championship at Mr. Trump's New Jersey golf course.
Such a parting of ways signals the business community's weariness in being associated with a political figure that has attracted worldwide attention and is indicative of what may happen to the Trump brand. The president's role in the incident, confirmed by his impeachment by the House this week, has gained criticism from the Business Roundtable to the AFL-CIO labour federation.
Michael D'Antonio, the author of a Trump biography, says the capitol incident has been a game-changer for the support of extreme politics.
"Trump's name is really an albatross. He is the most disgraced president in history. This is a person who's synonymous with a mob attacking the US Capitol. I just think this went a step too far."
Other experts like Tim Calkins, a marketing professor at Northwestern University's Kellogg School of Management, say Trump's brand will inevitably suffer long-term.
"Before his term, Trump stood for wealth, success and over-the-top luxury. Now the brand has associations with anti-government views, racism and extremism. This makes the brand fairly toxic."
Deutsche Bank, to which Trump reportedly owes around $400 million, is also planning to stop engaging in business with him. But the president dismissed any business challenges in an October 15 televised event by saying that the $400 million he owed was "a tiny percentage of my net worth."
It appears true that some of Trump's properties have benefitted from his presidency as taxpayer revenue has continuously flowed into his golf courses and clubs where he stays with his family, the secret service and the White House staff.
In fact, CREW estimates that Trump's properties took in over $100 million from more than 500 visits by the president, according to a report in September 2020. But even that business transaction has received widespread criticism as many say Trump should not have mixed politics with his personal businesses.
D'Antonio predicts that Trump may sell current assets to pay off his Deutsche Bank debt, which means there could be fewer to none Trump hotels, golf courses or towers in the next 10 years.
SOURCE: Bangkok Post
Keep in contact with The Thaiger by following our Facebook page.
Never miss out on future posts by following The Thaiger.
Norway adjusts advice after 28 possible vaccine-related deaths of elderly people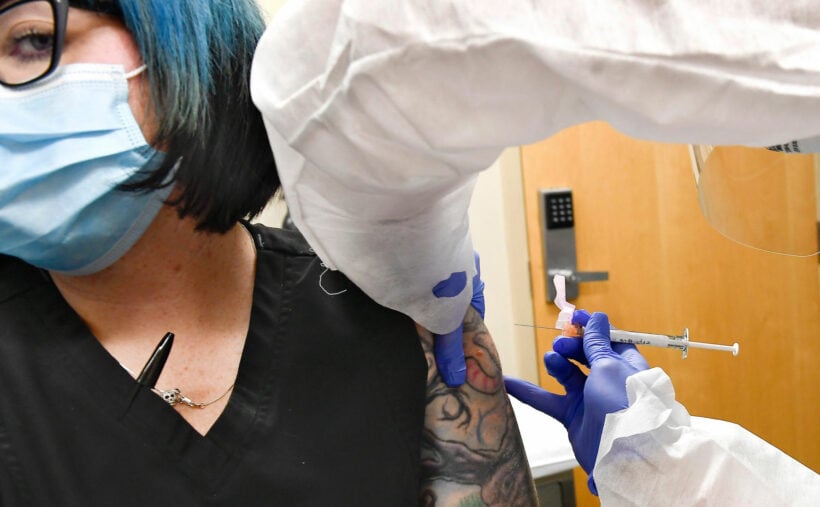 The deaths of 23 elderly people are being investigated after dying a short time of receiving their first Covid-19 vaccine in Norway. Apart from the 23 deaths, medical officials are also reporting several people falling ill after receiving their first dose of the Pfizer-BioNTech Covid-19 vaccine.
At this stage there has been no direct correlation between the people's deaths and inoculation wit the Pfizer vaccine, but medical officials report that 13 out of 23 people who died showed "common side effects of mRNA vaccines" such as "diarrhea, nausea and fever".
mRNA vaccines are a new type of vaccine to protect against infectious diseases. To trigger an immune response, many vaccines put a weakened or inactivated germ into our bodies. Not mRNA vaccines. Instead, they teach our cells how to make a protein—or even just a piece of a protein—that triggers an immune response inside our bodies. That immune response, which produces antibodies, is what protects us from getting infected if the real virus enters our bodies – cdc.gov
The Norwegian Institute of Public Health has taken the action of cautioning against vaccinating elderly people above 80 years of age saying "those with a short life span may not benefit much from the jab".
"For those with the most severe frailty, even relatively mild vaccine side effects can have serious consequences."
"The agency listed fever and nausea as side effects which may have led to the deaths of some frail patients."
Earlier this week, the Public Health authority noted that "any side effects of the vaccine will be outweighed by a reduced risk of becoming seriously ill with Covid-19 for elderly, frail people."
Steinar Madsen, the medical director of the Norwegian Medicines Agency, says that it may be a coincidence, "but we aren't sure".
Pfizer and BioNTech are actively working with the Norwegian authorities to investigate the death.
"The regulator discovered the number of incidents so far is not alarming and in line with expectations."
But experts are of "the strong opinion" that doctors need to exercise caution in vaccinating people in the wake of the deaths of the 23 elderly people. The Norwegian Medicines Agency also reported that 21 women and 8 men reported side effects. Apart from the 23 deaths, 9 people have reported "serious side effects" without fatal outcomes such as "allergic reactions, strong discomfort and severe fever. Seven people reported less serious side effects such as severe pain at the injection site".
Norwegian medical staff had administered at least the first dose of the Pfizer or Moderna coronavirus vaccines to approximately 33,000 people as of the end of December.
Keep in contact with The Thaiger by following our Facebook page.
Never miss out on future posts by following The Thaiger.