Phuket Gazette World News: Russian forces seize two Ukrainian bases in Crimea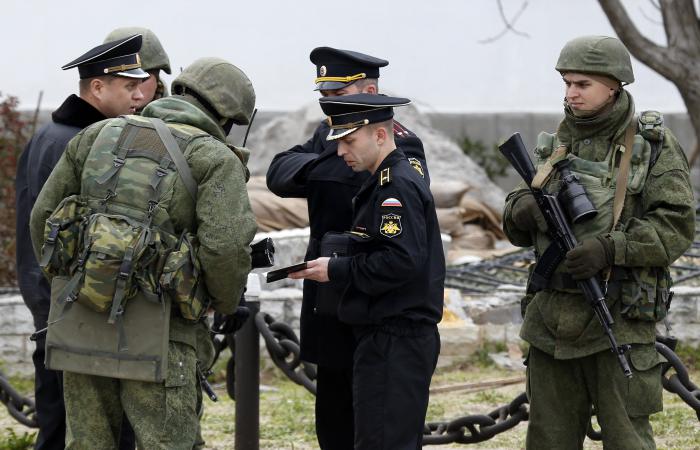 PHUKET MEDIA WATCH
– World news selected by Gazette editors for Phuket's international community
Russian forces seize two Ukrainian bases in Crimea
Reuters / Phuket Gazette
PHUKET: The United States warned Moscow it was on a "dark path" to isolation on Wednesday as Russian troops seized two Ukrainian naval bases, including a headquarters in the Crimean port of Sevastopol where they raised their flag.
The dramatic seizure came as Russia and the West dug in for a long confrontation over Moscow's annexation of Crimea, with the United States and Europe groping for ways to increase pressure on a defiant Russian President Vladimir Putin.
"As long as Russia continues on this dark path, they will face increasing political and economic isolation," said U.S. Vice President Joe Biden, referring to reports of armed attacks against Ukrainian military personnel in Crimea.
Biden was in the Lithuanian capital Vilnius, part of a quick trip to reassure Baltic allies worried about what an emboldened Russia might mean for their nations. Lithuania, along with Estonia and Latvia, are NATO members.
"There is an attempt, using brutal force, to redraw borders of the European states and to destroy the post-war architecture of Europe," Lithuanian President Dalia Grybauskaite said.
United Nations chief Ban Ki-moon meets Putin in Moscow on Thursday and travels to Kiev on Friday. He will urge a peaceful end to a crisis that began when Ukraine's president abandoned a trade pact with the European Union and turned instead to Moscow, prompting violent street protests that led to his overthrow.
Russian lawmakers raced to ratify a treaty making Crimea part of Russia by the end of the week, despite threats of further sanctions from Washington and Brussels.
The Russian military moved swiftly to neutralise any threat of armed resistance in Crimea.
"This morning they stormed the compound. They cut the gates open, but I heard no shooting," said Oleksander Balanyuk, a captain in the navy, walking out of the compound in his uniform and carrying his belongings.
"This thing should have been solved politically. Now all I can do is stand here at the gate. There is nothing else I can do," he told Reuters, appearing ashamed and downcast.
Ukrainian military spokesman Vladislav Seleznyov said the commander of the Ukrainian navy, Admiral Serhiy Haiduk, was driven away by what appeared to be Russian special forces.
Russian troops seized another Ukrainian naval facility in Crimea late on Wednesday.
"Russian troops came and asked us to leave the base, which we did," Ukrainian navy major Eduard Kusnarenko told Reuters outside the base in Bakhchisaray, about 30 km (20 miles) southwest of the regional capital Simferopol.
In Washington, the White House condemned Russian moves to seize Ukrainian military installations, saying they are creating a dangerous situation. NATO accused Russia of trying to "redraw the map of Europe".
Mixed feelings
Russia sent thousands of soldiers to Crimea in the buildup to a weekend referendum in which the Russian-majority region voted overwhelmingly to leave Ukraine and join Moscow, reflecting national loyalties and hopes of higher wages.
But there is unease among pro-Ukrainian Crimeans who have complained about the heavy armed presence across the region.
"I was born here, my family is here, I have a job here and I am not going anywhere unless there is an all-out military conflict," said Viktor, a 23-year-old salesman. "It is my home but things will not be the same any more."
A few hundred metres away, the local authorities attached new, Russian letters spelling "State Council of the Crimean Republic" on the building of the local assembly.
Ukrainian security chief Andriy Parubiy said the Kiev government would urge the United Nations to declare Crimea a demilitarised zone.
"The Ukrainian government will immediately appeal to the United Nations to recognise Crimea as a demilitarised zone and take necessary measures for Russian forces to leave Crimea and prepare conditions for re-deployment of Ukrainian forces," Parubiy said.
Ukraine announced plans to introduce visas for Russians, and Russia said it might respond in kind.
Putin said his move to annex Crimea was justified by "fascists" in Kiev who overthrew pro-Moscow president Viktor Yanukovich last month.
Ukraine and Western governments have dismissed the referendum as a sham, and say there is no justification for Putin's actions.
Germany makes move
Germany's cabinet approved EU plans for closer political cooperation with Ukraine, a government source said, clearing the way for Chancellor Angela Merkel to sign part of a so-called association agreement at an EU summit later this week.
The 28-member bloc is expected to sign a more far-reaching trade accord with Ukraine later.
But maintaining aggressive rhetoric reminiscent of the Cold War, Russia accused Western states of violating a pledge to respect Ukraine's sovereignty and political independence under a 1994 security assurance agreement, saying they had "indulged a coup d'etat" that ousted Yanukovich.
Moscow, which has said it will retaliate for so far largely symbolic Western sanctions targeting Russian officials, announced on Wednesday it was closing its military facilities to a European security watchdog for the rest of the year.
The Russian Defence Ministry was quoted as saying the signatories of a 2011 Organisation for Security and Cooperation in Europe agreement had exhausted their quotas to inspect Russian military facilities and a planned inspection in the coming days would be the last.
Further sanctions?
Biden said in Warsaw on Tuesday the United States may run more ground and naval military exercises to help Baltic states near Russia beef up their capacity after what he called Putin's "land grab" in Ukraine.
The Truxtun, a U.S. guided-missile destroyer, started a one-day military exercise with the Bulgarian and Romanian navies in the Black Sea on Wednesday, a U.S. Naval Forces official said.
Washington and Brussels said further sanctions would follow the visa bans and asset freezes imposed so far on a handful of Russian and Crimean officials, drawing derision from Moscow.
On a visit to Japan, which has joined the Western chorus of condemnation of Moscow's action, close Putin ally Igor Sechin, CEO of Russian oil major Rosneft, said expanding sanctions would only aggravate the crisis.
European Union leaders will consider widening the number of people targeted by personal sanctions when they meet on Thursday and Friday, diplomats said, as well as signing the political part of an association agreement with Ukraine's interim government.
EU officials say they have identified more than 100 potential targets. Some media reports say Sechin and the head of Russian gas monopoly Gazprom are on the wider list.
— Phuket Gazette Editors
📱 Download our app on Android or iOS for instant updates on your mobile
📧 Subscribe to our daily email newsletter
👍 Like/Follow us on Facebook
🔔 Subscribe to or Join our YouTube channel for daily video updates


Find more SE Asian News courtesy of Thaiger.

Broke? Find employment in Southeast Asia with JobCute Thailand. Rich? Invest in real estate across Asia with FazWaz Property Group. Even book medical procedures worldwide with MyMediTravel, all powered by DB Ventures.

Doctors in India see alarming rise in severe Covid symptoms in younger patients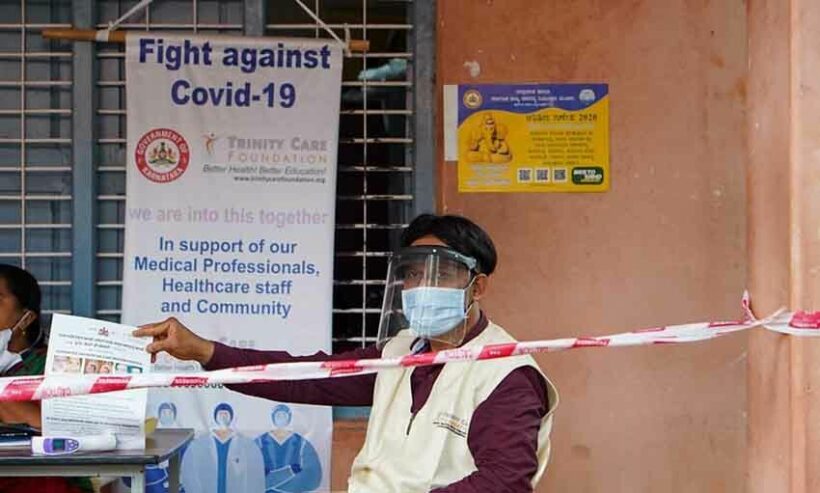 Doctors in India are reporting a worrying rise in the number of young patients being hospitalised with severe Covid-19 symptoms. One medical practitioner in the western state of Gujarat says more young people are developing serious symptoms affecting their lungs, hearts and kidneys, with one hospital opening the state's first paediatric Covid-19 ward. Other states are reporting a similar increase in severe symptoms among the younger population.
A new wave of infections has struck India, just as the country thought the worst was over and had begun to roll out vaccines. It has now recorded 1 million positive cases in a nation of 1.3 billion people. Despite this, hundreds of thousands of people gathered for the recent Kumbh Mela religious festival, with social distancing and face masks dispensed with. There were similar scenes at election rallies.
According to an AFP report in Thai PBS World, doctors in India are warning of a steep rise in infections among the younger generation. Around 35% of India's population is under the age of 65 and Arvind Kejriwal, chief minister of New Delhi says around 65% of new Covid cases are in patients under the age of 45. Khusrav Bajan, a hospital consultant in Mumbai, has also expressed concern at the number of children being admitted
"We are also seeing children under the ages of 12 and 15 being admitted with symptoms in the second wave. Last year there were practically no children."
Meanwhile, in India's own "Silicon Valley", Bangalore, 58% of Covid-19 infections in early April were in people under the age of 40, a 46% increase compared to last year. Tanu Dogra, a 28 year old book publicist in New Delhi, spent a week in bed after testing positive for the virus last month.
"I haven't seen such a rise in cases in the last 1 year as I've seen in the last 1 week. Everybody on my timeline, on my WhatsApp, is frantically messaging each other because they've all tested positive."
Medical professionals are critical of the slow vaccination rollout in India, with jabs currently limited for those over the age of 45. They are calling for inoculation to be extended to everyone, with many young people saying they feel exposed in the workplace, but have no choice, as the sole earners for their families.
Venkat Ramesh, a specialist in infectious diseases in the southern city of Hyderabad, feels the worst is yet to come.
"When I speak to my colleagues in major metropolitan cities across India, they have numerous calls from patients trying to find a bed. I'm quite afraid for the next month. Given the rapidity of the rise in cases, it is certainly worrying."
SOURCE: Thai PBS World
📱 Download our app on Android or iOS for instant updates on your mobile
📧 Subscribe to our daily email newsletter
👍 Like/Follow us on Facebook
🔔 Subscribe to or Join our YouTube channel for daily video updates
Bitcoin sheds nearly 15% of its 'value' in one day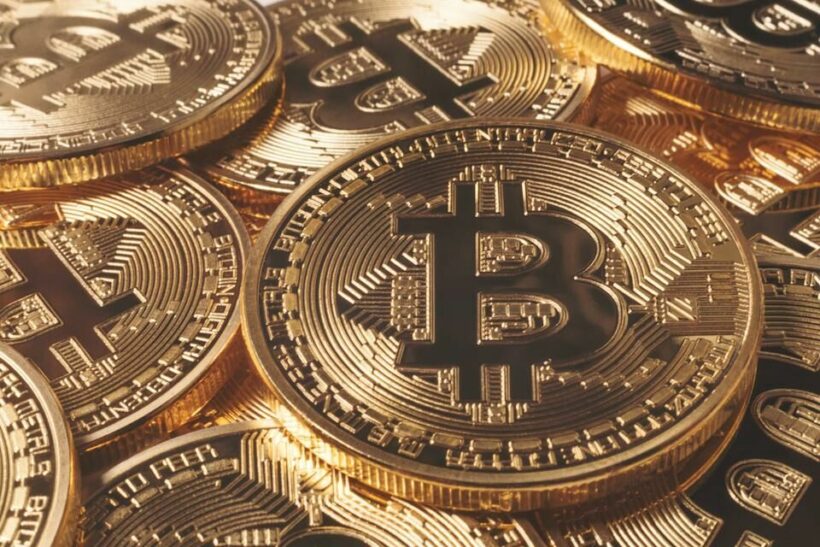 After a meteoric, and probably unsustainable rise and rise over the past 12 months, Bitcoin has suffered a short and sharp mini-crash over the weekend, dropping nearly 15% of its value in less than an hour – a stark warning of the cryptocurrency's unpredictable volatility.
Bitcoin dropped in 'value' from about US$59,000 to US$51,000 before rebounding. Ethereum and Dogecoin also suffered dramatic and sudden losses, before clawing back some of their losses.
This time last year Bitcoin was simmering around US$7,725 after bumping up and down on the spot since 2018. But last year, fuelled by fears of an over-heated US stock market, Covid volatility (whatever that is), government handouts and people-with-too-much-time-on-their-hands, Bitcoin went on a spectacular climb to peak at US$63,588 last Tuesday. But Newton's first law (the scientist, not me) kicked into action, and with venom.
The price of a single Bitcoin hit a low of US$52,810.06 Saturday after tumbling more than US$7,000 in just one hour, before stabilising.
The drop on Saturday appears to have been triggered by a Twitter rumour that the US Treasury would crack down on money laundering schemes involving cryptocurrencies. Separately, Reuters reported a power blackout in China's Xinjiang region, where a lot of Bitcoin 'mining' happens, was blamed for the steep dive.
That information came from data website CoinMarketCap.
The sudden rise of the cryptocurrencies over the past 12 months has drawn a lot of attention from governments and investors, and RobinHood-esque day trade brigade. Coinbass went public, and therefore 'mainstream', last Wednesday.
"All eyes are on Coinbase… as the cryptocurrency exchange prepares for its first day of trading as a public company on Nasdaq under the ticker symbol 'COIN'.
Coinbase's market debut is a special event for several reasons. First, it will be Nasdaq's first major direct listing, an unusual route for companies to go public without the underwriting of an investment bank." – USA Today
Then Dogecoin had a 500% rally – an 'asset' that was created as a joke 8 years ago – on April 16. 500%!!!
The fervent supports of cryptocurrencies, almost a cult, are having their moment and proving, for now, that they can have their day in the financial sun as well. With Coinbase's successful debut on Wall Street last week, they've gone all suit and tie.
Last year's sharp, and very tempting, rise in Bitcoin values has the wider financial market talking about the bubble in the cryptocurrency market – Bitcoin has more than doubled in value since the start of this year. The market will decide whether that bubble will continue to grow or do what bubbles eventually do.
At the end of 2017 the Bitcoin digital token rose in value to nearly US$20,000 before crashing to almost US$3,000 the following year.
For now, it's all eyes on the cryptos to see which way they move. The only thing that can be guaranteed is that their valuations will remain volatile and that there will be winners and losers.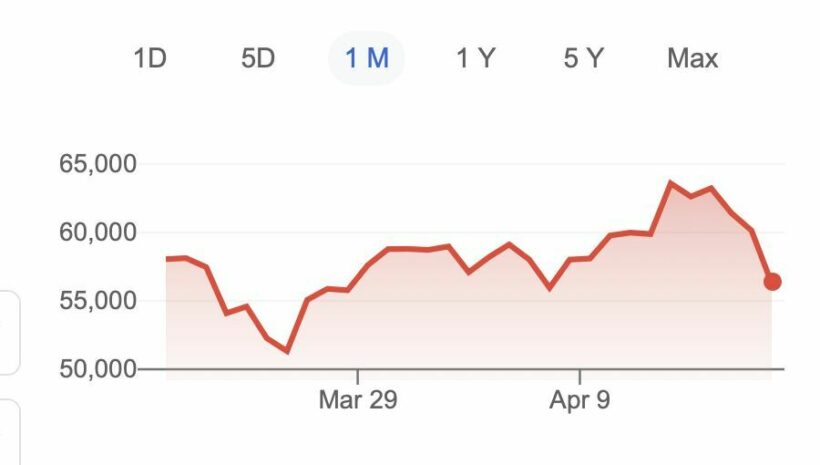 📱 Download our app on Android or iOS for instant updates on your mobile
📧 Subscribe to our daily email newsletter
👍 Like/Follow us on Facebook
🔔 Subscribe to or Join our YouTube channel for daily video updates
World's most travel-friendly passport list – 2021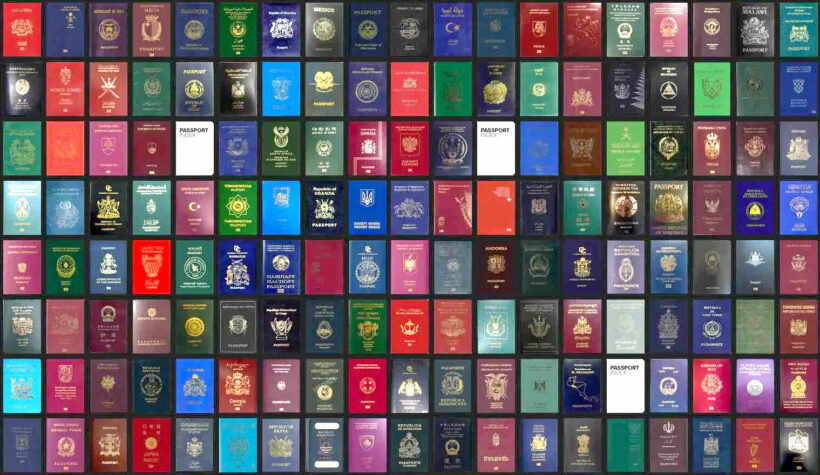 The Henley Passport Index, which rates which passports are the most travel-friendly, has just released the list for 2021, with Japan once again at the top of the list.
But the Index noted that this international travel freedom comparison is mostly theoretical at the moment since Covid-19 continues to limit most travel worldwide. With a Japanese passport, travellers can enter 193 countries without a visa or with a visa-on-arrival. On the other end of the list, an Afghanistan passport can only get into 26 countries. The gap of 167 countries is the widest gap since the Henley Passport Index began tracking this data 15 years ago in 2006.
Singapore kept its second-place this year standing with just one less destination than Japan, followed by Germany and South Korea tied for 3rd place with 191 destinations. The rest of the top 10 are mainly European countries, with the exception of New Zealand and the US as part of the 5-way tie for 7th place with 187 destinations, and Australia and Canada tied for 9th place with 185 destinations.
The US and UK passports took a tumble, once tied for the most travel-friendly passport back in 2014, now losing ground slipping to 7th place. On the other hand, United Arab Emirates strengthened diplomatic ties worldwide and jumped 50 spots this year from 65th all the way to 15th. Over the decade, the climb is even more dramatic, with the Emirates exploding from 67 destinations 10 years ago up 107 destinations to 174 this year. China did well also, climbing 22 places since 2011, up to number 68 on the list.
Thailand's passport is tied with Saudi Arabia at 66th with 79 destinations available without an advance visa.
The full list of most travel-friendly passports…
1. Japan (193 destinations)
2. Singapore (192)
3. Germany, South Korea (191)
4. Finland, Italy, Luxembourg, Spain (190)
5. Austria, Denmark (189)
6. France, Ireland, Netherlands, Portugal, Sweden (188)
7. Belgium, New Zealand, Switzerland, United Kingdom, United States (187)
8. Czech Republic, Greece, Malta, Norway (186)
9. Australia, Canada (185)
10. Hungary, Lithuania, Poland, Slovakia (183)
Henley and Partners predict that the spread in passport access will mirror Covid-19 affected travel. Rich and mobile regions like the US, UK, EU and UAE are getting access to vaccination, hastening their ability to travel, while poorer and developing economies are experiencing a much slower vaccine roll-out.
Experts from Syracuse University, the University of Pittsburgh, and the Migration Policy Centre predict this trend will continue with potentially devastating long-term effects.
Countries that can afford and facilitate vaccination for their citizens quickly will be able to welcome travellers in for tourism and business and be able to travel more themselves. Conversely, countries that can't afford the storage and distribution of vaccines will be less able to travel or welcome tourism income, widening a global wealth gap.
Remote working and the digital nomad lifestyle has been booming in recent years and with Covid-19 forcing businesses to adapt to telecommuting, the post-pandemic world will see more remote working, and countries falling behind with vaccinations will suffer the long-term loss in tourism dollars too.
SOURCE: CNN
📱 Download our app on Android or iOS for instant updates on your mobile
📧 Subscribe to our daily email newsletter
👍 Like/Follow us on Facebook
🔔 Subscribe to or Join our YouTube channel for daily video updates