Phuket Gardening: More vinous virtuosos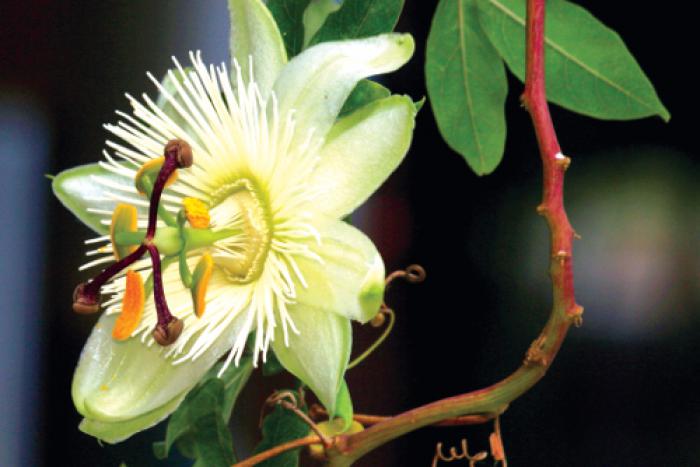 PHUKET: Asked what "vinous" means, most people would opt for something to do with grape vines or wine. But in fact the epithet can be applied to any kind of vine or climbing plant, of which there are literally hundreds, ranging from creeping figs and ivies to towering tropical lianas. For the gardener, the important distinction is between tendrilous or self-supporting vines, and the kind – scandent is one relevant technical word – that need to be trained or tied to stop them from ending up as a tangled mass of hanging stems with nowhere to go.
As we pointed out before, in our low-maintenance garden the ones that are self-sufficient are a better bet. Passiflora is a case in point. I still have trouble finding this climber in plant nurseries – a shame because it is a most alluring shrub, easy to cultivate and with unique blooms. Though the 400 or so species hail mostly from tropical America, they do well in South East Asia. Vigorous growers, they climb by means of tendrils on their stems, and possess exotic, scented and visually spectacular flowers.
The star-shaped blooms typically have ten-pointed petals, and vary in hue from blue (caerulea) to purplish-white (edulis) and deep red (coccinea and vitifolia). The complex structure of the flower has inspired associations with the Passion of Jesus in Christian mythology – for instance, the tendrils represent the whips used in his flagellation, the three stigmas at the center of the flower stand for the three nails on the cross. The unique floral structure means that pollination is difficult for all but large insects such as carpenter bees or, in America, humming birds. When I had a red passion flower in the garden, alas no more, I noticed that there was a perceptible increase in the number of carpenter bees boring into my trellis.
The fruits of passiflora have a range of medicinal uses, being extremely rich in alkaloids, organic acids and esters. They are becoming increasingly used as a treatment for depression and anxiety disorders. If you have a touch of the blues, your local supermarket has supplies of fresh juice.
This climber likes a well-drained soil and a sunny position. It is good against a wall or fence and will climb happily over a trellis. If a friend has one, try striking it from hard-wood cuttings. Keep a look out for the passion flower as it is well worth a try.
Clerodendrum is another useful, if less spectacular climber. Unlike the passion flower, this woody shrub prefers some shade, and does particularly well draped around the bole of a large tree. It has a bushy habit and produces bunches of crimson or purplish flowers atop masses of dark green foliage.
Since it blooms almost continuously, it is another good choice for the work-shy gardener. One variety, C. thomso-niae, also known as the bleeding heart vine, is smaller and is often grown as a potted specimen. The dense sprays of flowers are white with distinctive red petals. In both species , the seeds turn green and finally black. They can be used to propagate the vine, though potted versions should be easy to find.
There are no yellow passion flowers or clerodendrums, but tristellateia come only in this color. It does share with these other climbers an equable temperament and a propensity for year-round flowering. A robust fellow, it grows vigorously – if you need to cover a fence or wall, the galphimia vine, as it is commonly known, will oblige. Like many fast growers, it needs good soil to flourish and a sunny spot with plenty of organic fertilizer. Once installed, it will produce clusters of five-petaled yellow blooms and lush pale green foliage. It seeds freely, and can also, as with most hard-wood vines, be resurrected from cuttings. Three easy-care vines. More next week… if you have the energy to read about them.
If you have a question or a garden that you would like featured, email the author at: drpaccampbell@gmail.com
— Patrick Campbell
Keep in contact with The Thaiger by following our
Facebook page
.
Tax on salt content being considered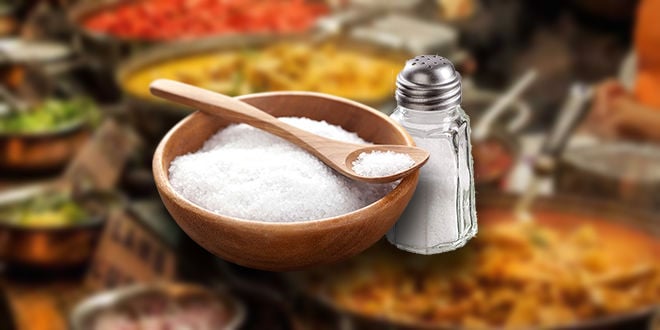 The Excise Department is considering imposing a tax on the salt content of food to encourage food producers to reduce the sodium content of snacks, instant noodles and seasoning cubes.
The director of the Office of Tax Planning said that the department is discussing a limit on the amount of sodium food can contain, in line with the standard set by the World Health Organization (WHO), which is 2,000 milligrams of salt per day.
In reality, Thai people consume an average of 1,000 milligrams per meal, making their daily intake well above WHO guidelines, according to the director.
He said any tax imposed would be at a level which would encourage food producers to reduce the sodium in their processed food without being punitive, adding that the proposal isn't intended to generate more tax revenue, but to help protect the health of consumers. Excessive sodium in the diet can lead to high blood pressure and kidney disease.
Fish sauce, soy sauce and salt would not be taxed.
SOURCE: thaipbsworld.com
Keep in contact with The Thaiger by following our
Facebook page
.
Water shortage warnings in 22 provinces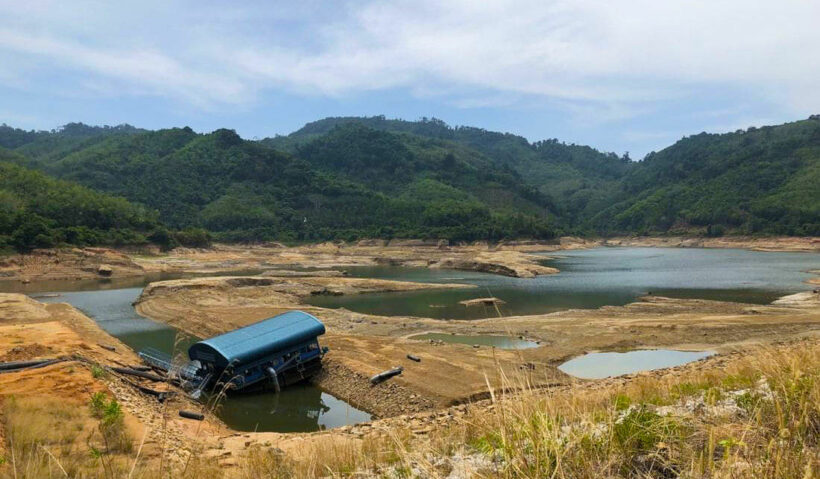 People living in 22 Thai provinces are being warned to prepare for shortages of drinking water during the upcoming dry season, due to start on November 1st.
The warning was issued by the National Water Resources Office, citing low levels in reservoirs, which are the main sources for tap water production waterworks in 22 provinces.
Areas at risk identified by the office are in northern, north-eastern, eastern and southern provinces.
Measures have been adopted by agencies charged with dealing with water shortages. including dredging water channels to allow greater volumes of water to flow into reservoirs, drilling underground wells, enlarging storage ponds and the purchase of water to supply to those in urgent need.
The Royal Irrigation Department has announced that people should use water sparingly.
There are currently about 6 billion cubic metres of usable water in reservoirs in the affected provinces, with 5 billion cubic metres reserved for consumption and ecological preservation, leaving only 1 billion cubic metres for use in agriculture.
This means farmers in the Chao Phraya river basin may not be able to grow a second crop of rice this year.
SOURCE: thaipbsworld.com
Keep in contact with The Thaiger by following our
Facebook page
.
Green Day heading back to BKK in 2020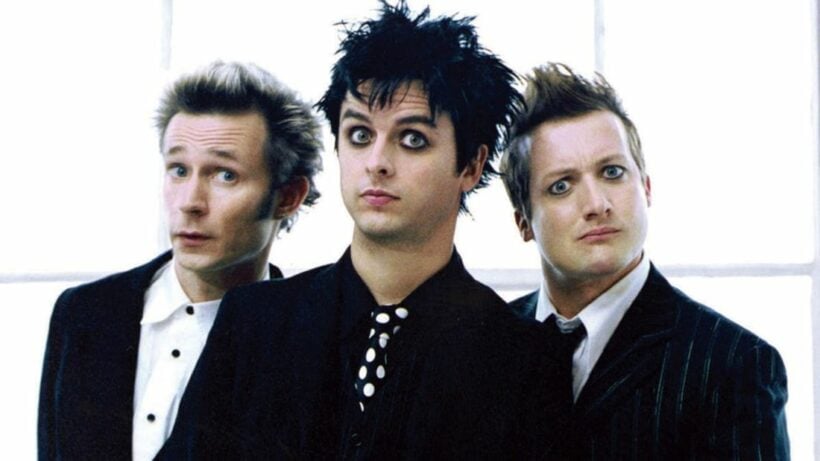 Green Day, five-time Grammy Award winners, are embarking on a global tour in 2020, including a stop-over in Bangkok during March. The rock 'n' roll Hall of Fame inductees will perform a series of concerts throughout Europe, UK, North America and Asia.
"Green Day Live in Bangkok" takes place on March 11, 2020 at Impact Arena, Muang Thong Thani. But it's not their first time. Green Day sold out concerts in their last Thai live gigs in 1996 and 2010.
Formed in 1986 in Berkeley, California, Green Day is one of the world's best-selling bands of all time, with more than 70 million records sold worldwide and 10 billion cumulative online streams of their music and performances. Their 1994 breakout album "Dookie" is widely credited with popularising and reviving mainstream interest in punk rock, catapulting a career-long run of No 1 hit singles.
In 2004, Green Day released the rock opera "American Idiot", selling more than 7 million copies in the US alone and taking home the Grammy Award for Best Rock Album. In 2010, a stage adaptation of "American Idiot" debuted on Broadway to critical and commercial acclaim. Entertainment Weekly called Green Day, "The most influential band of their generation," while Rolling Stone said, "Green Day have inspired more young bands to start than any act this side of KISS, and that doesn't seem to be changing."
Green Day Live in Bangkok 2020 is on March 11, 2020 at Impact Arena, Muang Thong Thani.
Ticket prices start at 2,000 baht and tickets go on sale on November 2 at all ThaiTicketMajor outlets via www.livenation.co.th or www.thaiticketmajor.com or call: 02 262 3838 for more information.
SOURCE: The Nation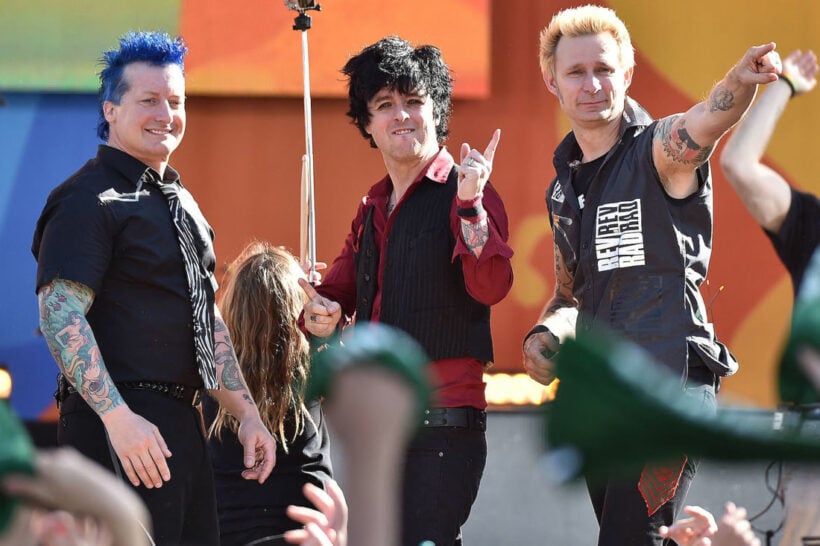 Keep in contact with The Thaiger by following our
Facebook page
.