Phuket Gazette World News: Rohani leads Iran polls; Tabasco graft; Rupert and Wendi get divorced; UK calls for Snowden no fly zone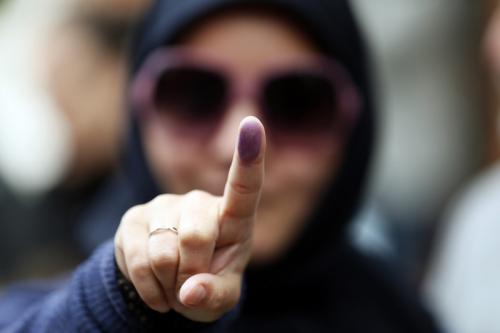 PHUKET MEDIA WATCH
– World news compiled by Gazette editors for Phuket's international community
Iran votes for new president, Khamenei slams U.S. doubts
Reuters / Phuket Gazette
PHUKET: Moderate cleric Hassan Rohani took a commanding lead ahead of conservative rivals in Iran's presidential election, according to initial results, but his tally appeared narrowly insufficient to avoid a second round run-off on June 21.
With about 5 percent of the votes counted, the former nuclear negotiator appeared to have benefited from a late surge in support among liberal Iranians attracted by his progressive policies.
Under the election rules, a candidate has to win more than 50 percent of the total votes cast to win outright. A first round winner gaining less than that must compete with the runner-up in a second round a week later.
Rohani has about 45 percent of the votes so far.
Millions of Iranians voted to choose a new president on Friday, urged by Supreme Leader Ayatollah Ali Khamenei to turn out in force to discredit suggestions by arch foe the United States that the election would be a sham.
The 50 million eligible voters had a choice between six candidates to replace incumbent Mahmoud Ahmadinejad. Having been vetted by Iran's electoral authorities, none is seen a challenge to the Islamic Republic's 34-year-old system of clerical rule.
Polling stations closed five hours later than planned in the capital Tehran because of what Iranian state media reported were large queues of people waiting to cast their vote. Voting was extended by four hours across the rest of the country.
With authorities estimating a turnout of over 70 percent, final results are unlikely to be announced until Saturday.
The first presidential election since a disputed 2009 contest led to months of unrest is unlikely to change rocky ties between the West and the OPEC nation of 75 million, but it may bring a softening of the antagonistic style favored by Ahmadinejad.
World powers in talks with Iran over its nuclear program are looking for any signs of a recalibration of its negotiating stance after eight years of intransigence.
Voting in the capital Tehran, Khamenei called on Iranians to vote in large numbers and derided Western misgivings about the credibility of the vote.
"I recently heard that someone at the U.S. National Security Council said 'we do not accept this election in Iran'," he said. "We don't give a damn."
On May 24, U.S. Secretary of State John Kerry questioned the credibility of the election, criticizing the disqualification of candidates and accusing Tehran of disrupting Internet access.
All the remaining contenders except current chief nuclear negotiator Saeed Jalili have criticized the conduct of diplomacy that has left Iran increasingly isolated and under painful economic sanctions.
Revolutionary values
After casting his vote, Jalili said: "Everyone should respect the name that comes out of the ballot boxes and the person people choose," according to ISNA news agency.
Hossein, a 27-year-old voter in Tehran who belongs to the hardline Basij volunteer militia, said he would vote for Jalili, 47, Khamenei's national security adviser and a former Revolutionary Guard who lost a leg in the 1980-88 Iran-Iraq war.
"He is the only one I can trust to respect the values of the revolution … He feels and cares for the needy," Hossein said.
On the other end of the political spectrum, many liberal-minded Iranians backed Hassan Rohani, the only cleric in the race. Though a moderate conservative, he has courted support from reformists by offering a more progressive policy agenda.
"I am a reformist and at best he is only a moderate but I voted for him because he is the best we have got at this point," said Sara who cast her vote in northern Tehran.
The Guardian Council, a state body that vets all candidates, barred several hopefuls, notably former president Akbar Hashemi Rafsanjani, one of the Islamic Republic's founding fathers seen as sympathetic to reform, as well as Ahmadinejad's close ally Esfandiar Rahim Mashaie.
This narrowing of the field prompted concerns of a low turnout which the supreme leader sought to counter.
"What is important is that everyone takes part," Khamenei said. "Our dear nation should come (to vote) with excitement and liveliness, and know that the destiny of the country is in their hands and the happiness of the country depends on them."
Inflexible stance
Of five conservative candidates professing unwavering obedience to Khamenei, only three are thought to stand any chance of winning the vote, or making it through to a second round run-off in a week's time.
Nuclear negotiator Jalili, who advocates maintaining a robust, ideologically-driven foreign policy, is seen as the main conservative contender.
The other two, Tehran mayor Mohammad Baqer Qalibaf and former foreign minister Velayati, have pledged never to back away from pursuing Iran's nuclear program but have strongly criticized Jalili's inflexible negotiating stance.
Rohani has also defended Iran's nuclear rights but stressed the importance of working constructively with world powers to alleviate the effects of sanctions.
The opposition Kaleme website said Rohani's campaign headquarters had sent a letter to the Guardian Council urging it to remove the name of Mohammad Reza Aref – a reformist candidate who dropped out this week in favor of Rohani – from ballot papers. The complaint said voting slips in some polling stations carried Aref's name and this could create confusion.
With no reliable opinion polls in Iran, it is hard to gauge the public mood, let alone the extent to which Khamenei and the Revolutionary Guards exert their influence over the ballot. But indications pointed to a surge of excitement among voters.
2009 crackdown
Security has been tight and campaigning subdued compared to the euphoric rallies that preceded the 2009 polls when reformist supporters thought they scented the prospect of change in Iran.
Those hopes were dashed when Ahmadinejad was returned to office by results the reformists said were rigged.
Human rights groups have criticized Iran for further arrests and curbs on activists and journalists ahead of Friday's poll and the disqualification of 678 people registered as candidates.
Iranian officials dispute accusations of human rights abuses and call the charges politically motivated. They also say elections in Iran are free, fair and democratic.
Mexican judge orders detention of ex-governor suspected of graft
Reuters / Phuket Gazette
PHUKET: A Mexican judge on Friday ordered the detention of a former Mexican governor suspected of embezzling millions in public funds, deepening a scandal that will test President Enrique Pena Nieto's anti-corruption agenda.
Andres Granier, who was governor of Mexico's southern Tabasco state until his term ended in December, had been scheduled to appear before state prosecutors for questioning, but instead was admitted to a hospital after complaining of chest pains.
The Tabasco prosecutor's office said Granier will remain under detention for 30 days as the investigation continues and it was unclear when he will return to Tabasco.
Granier is a member of Pena Nieto's ruling Institutional Revolutionary Party, or PRI, which was heavily tainted by allegations of c
— Phuket Gazette Editors

Join the conversation and have your say on Thailand news published on The Thaiger.
Thaiger Talk is our new Thaiger Community where you can join the discussion on everything happening in Thailand right now.
Please note that articles are not posted to the forum instantly and can take up to 20 min before being visible. Click for more information and the Thaiger Talk Guidelines.