Phuket Gazette World News: Obama weighs Syria options; Yosemite Rim fire grows; Mexican migrant train derails; Myanmar unrest resurfaces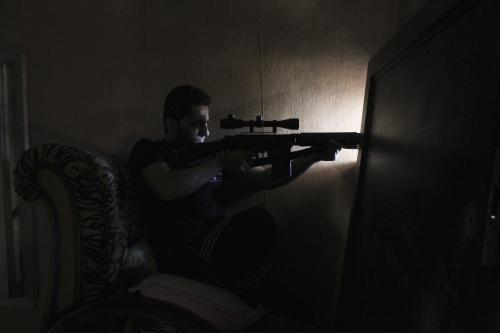 PHUKET MEDIA WATCH
– World news compiled by Gazette editors for Phuket's international community
U.S. says Syria's offer to show chemical attack sites 'too late'
Reuters / Phuket Gazette
PHUKET: A U.S. military response to alleged chemical weapons attacks in Syria appeared more likely on Sunday after Washington dismissed the Syrian government's offer to allow U.N. inspection of the sites as "too late to be credible."
A senior official of the U.S. administration said there was little doubt the Syrian government had used chemical weapons against civilians in suburbs of Damascus last week and that President Barack Obama was weighing how to respond.
A year ago, Obama said the use of chemical weapons in Syria's war would be a "red line" for the United States. However, Obama has been reluctant to intervene in Syria and U.S. officials stressed that he has yet to make a decision on how to respond.
U.S. lawmakers from both political parties urged a limited American military response, such as cruise missile strikes, but a senior Democrat, Senator Jack Reed, cautioned that any move by Washington should not be unilateral.
Senator Bob Corker, the top Republican on the Foreign Relations Committee, said he had discussed the issue with the administration in the past week and believed Obama would ask Congress for authorization for intervention once Congress returns from its recess on September9.
"I think we will respond in a surgical way and I hope the president as soon as we get back to Washington will ask for authorisation from Congress to do something in a very surgical and proportional way," he told Fox News Sunday.
Americans strongly oppose U.S. intervention in Syria's civil war and believe Washington should stay out of the conflict even if the reports are true that the government of Syrian President Bashar al-Assad used chemical weapons, a Reuters/Ipsos poll says.
About 60 percent of those surveyed in the poll said the United States should not intervene, meaning Obama would have to make a convincing case to the American public for any action that he would decide to take.
Russia on Sunday warned the United States against repeating the "mistakes of the past" in Syria, saying any U.S. action should not bypass the United Nations. Iran, another key ally of Assad, said Washington should not cross a "red line" by attacking Syria, while Syria's information minister said any U.S. military action would "create a ball of fire."
Inadequate offer
The Syrian Foreign Ministry said on Sunday it had agreed to allow U.N. inspectors access to sites in suburbs of Damascus where the alleged chemical attacks are said to have occurred last week.
The senior U.S. official made clear the Syrian government's move was inadequate, saying that if the Syrians had nothing to hide they would have let the inspectors in five days ago after the attack was first reported.
"At this juncture, any belated decision by the regime to grant access to the U.N. team would be considered too late to be credible, including because the evidence available has been significantly corrupted as a result of the regime's persistent shelling and other intentional actions over the last five days," the official said.
"Based on the reported number of victims, reported symptoms of those who were killed or injured, witness accounts, and other facts gathered by open sources, the U.S. intelligence community, and international partners, there is very little doubt at this point that a chemical weapon was used by the Syrian regime against civilians in this incident," the official told Reuters.
"We are continuing to assess the facts so the president can make an informed decision about how to respond to this indiscriminate use of chemical weapons," the official said.
Andrew Tabler, a Syria expert at the Washington Institute for Near East Policy, said Obama would have to make a strong case to Americans for any intervention.
"He (Obama) hasn't prepared the American public for the strategic issues that are coming out of Syria," he said. "I think something will change when he does that."
The president and his top military and national security advisers hashed out options on Saturday. Obama also spoke with British Prime Minister David Cameron and agreed that chemical weapon use by Assad's forces would merit a "serious response".
While several U.S. lawmakers called for a limited U.S. military response, Reed, a senior senator in Obama's Democratic Party and of the of the Senate Armed Services Committee, warned this should not be unilateral.
"This has to be an international operation, it can't be a unilateral American approach," he said on CBS television's Face the Nation show. He added that Washington could not get into a "general military operation in Syria."
Lawmakers favouring military action included Eliot Engel, the ranking Democrat on the House Foreign Affairs Committee. "I certainly would do cruise missile strikes," he told Fox News.
Such "stand-off" strikes that could be fired at Syria from a distance, such as from ships in the Mediterranean, were also urged by Republican senators John McCain and Lindsey Graham. However, House Homeland Security Chairman Michael McCaul, a Republican, told CBS there was "no guarantee" that such strikes could destroy all of Syria's chemical weapons.
Yosemite wildfire grows
Reuters / Phuket Gazette
PHUKET: A colossal wildfire raging on the edge of Yosemite National Park has produced dangerous weather patterns by fuelling thunderous pyrocumulus clouds that can alter the wind direction rapidly, potentially trapping firefighters, forest officials said on Sunday.
The so-called Rim Fire grew to 134,000 acres (54,000 hectares) by early Sunday morning, up 9,000 acres from the day before, with smoke columns rising more than 30,000 feet (9 km), said U.S. Forest Service spokesman Dick Fleishman.
"That's a real watch-out situation for our firefighters when they see that kind of activity, they know that the wind could actually move that fire right back on them," Fleishman said. "That's been happening every afternoon."
The fire was threatening power and water supplies to San Francisco, about 200 miles (320 km) to the west, and scorched part of Yosemite, a park known for its waterfalls, giant sequoia groves and other scenic wonders.
Started on August 17 in the Stanislaus National Forest, the fire remained largely unchecked with extreme terrain and increased wind hampering efforts at containment, Yosemite National Park spokesman Tom Medema said. Seven percent of the wildfire is now contained, he said.
The fire blackened just over 12,000 acres in the northwest corner of Yosemite by Sunday, up marginally from the day before, consuming brush, oaks and pines and threatened some giant sequoia trees in the park, Medema said.
Officials have closed parts of the park's northwestern edge throughout the week, including the Hetch Hetchy Reservoir area, Lake Eleanor, Lake Cherry and the Tuolumne and Merced giant sequoia groves.
The fire by Sunday burned within 3 miles (5 km) of the reservoir and was still 20 miles (32 km) from Yosemite Valley, the park's main tourist centre, Medema said. About 2,700 firefighters were expected to be on the front lines on Sunday to fight the fire.
Officials said they have no plans to shut down the entire park or its top attractions.
California Governor Jerry Brown on Friday dec
— Phuket Gazette Editors

Join the conversation and have your say on Thailand news published on The Thaiger.
Thaiger Talk is our new Thaiger Community where you can join the discussion on everything happening in Thailand right now.
Please note that articles are not posted to the forum instantly and can take up to 20 min before being visible. Click for more information and the Thaiger Talk Guidelines.