Phuket Gazette World News: Obama urged to press China; Privacy debate; Letter gives hope; 165 Migrants saved; Search ends; Russian navy deploys to Med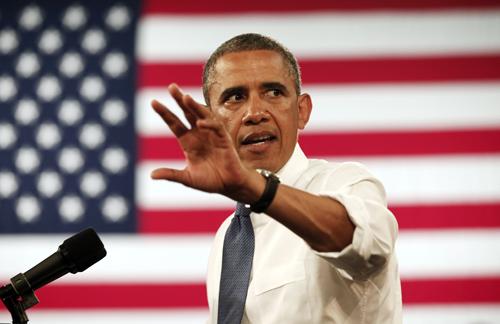 PHUKET MEDIA WATCH
– World news compiled by Gazette editors for Phuket's international community
Lawmakers, activists urge Obama to press Xi on China prisoners
Reuters / Phuket Gazette
PHUKET: U.S. lawmakers and 30 human rights groups yesterday urged President Barack Obama to use a weekend summit with Chinese President Xi Jinping to press for the freedom of 16 prominent political and religious prisoners.
The "China 16" include imprisoned Nobel Peace laureate Liu Xiaobo, rights lawyer Gao Zhisheng and political prisoners from the Tibetan and Uighur ethnic minorities, Christians and followers of the banned Falun Gong spiritual movement.
Obama hosts Xi in California on Friday and Saturday for what both countries have billed as an informal summit focusing more on developing personal chemistry than on resolving specific disputes between the world's two biggest economies.
The 16 prisoners were "only the tip of the iceberg among hundreds of thousands of cases," blind legal activist Chen Guangcheng told a news conference in Washington, speaking by video from New York.
Chen made international headlines last year when he escaped house arrest and took refuge at the U.S. Embassy in Beijing before flying to exile in New York to study law.
The 30 rights groups include Amnesty International, Jubilee Campaign and the International Campaign for Tibet and are backed by Democratic and Republican lawmakers. They called on Obama to restore human rights as a central issue in U.S.-China relations – as it had been in the first two decades after diplomatic ties were established in 1979.
"(We) call upon you to advocate for the rights of prisoners of conscience, as your predecessors have done," Republican Representatives Frank Wolf of Virginia and Chris Smith of New Jersey and Democratic Representatives James McGovern of Massachusetts and Karen Bass of California said in a letter to Obama.
A senior Obama administration official told reporters on Tuesday that, "As always, the president will forthrightly – and I think persuasively – raise American human rights concerns."
U.S. presidents routinely used to champion individual rights cases and during Bill Clinton's 1993-2001 tenure in the White House, China released well-known political prisoners on humanitarian grounds before bilateral summits.
But such releases have become rare since the United States gave Beijing permanent trading privileges in 2001, when China joined the World Trade Organization, ending an annual vote by the U.S. Congress based on a review of China's record.
"We all know how dangerous it is to get our hopes up, because we have had our hopes dashed on more than one occasion," Ti-Anna Wang told a news conference in Washington, where she has been lobbying on behalf her jailed father and other prisoners.
The 24-year-old Wang's father, Wang Bingzhang, is a physician serving life in prison for his role in overseas Chinese democracy movements. Wang and several other daughters of jailed dissidents fought back tears as they described growing up in exile in the United states, far from their jailed fathers.
Keep checking the Phuket Gazette's
World News
section, join our
Facebook fan page
or follow us on Twitter at
@PhuketGazette
for the latest international news updates.

Obama administration defends massive phone record collection
Reuters / Phuket Gazette
PHUKET: The Obama administration yesterday defended its collection of a massive amount of telephone records from at least one carrier as part of U.S. counterterrorism efforts, re-igniting a debate over privacy even as it called the practice critical to protecting Americans from attacks.
The admission came after Britain's
Guardian
newspaper published on Wednesday a secret court order related to the records of millions of Verizon Communications customers. The surveillance appears to have involved the phone records of millions of Americans.
Privacy advocates blasted the order as unconstitutional government surveillance and called for a review.
A senior administration official, speaking on condition of anonymity, did not specifically confirm the report, but noted the published court order pertains only to data such as a telephone number or the length of a call, and not the subscribers' identities or the content of the telephone calls.
The order requires the government to turn over to the National Security Agency so-called "metadata" such as a list of numbers that called other U.S. or international numbers as well as other transactional information on the time and location of calls. The NSA is the main U.S. intelligence-gathering agency tasked with monitoring electronic communications.
"Information of the sort described in the Guardian article has been a critical tool in protecting the nation from terrorist threats to the United States, as it allows counterterrorism personnel to discover whether known or suspected terrorists have been in contact with other persons who may be engaged in terrorist activities, particularly people located inside the United States," the senior administration official said.
The revelation renewed concerns about the intelligence-gathering effort – criticized by human rights and privacy advocates – launched in the wake of the September 11, 2001, attacks on the United States and raised questions about its oversight.
It also drew fresh attention to President Barack Obama's handling of privacy and free speech issues. His administration already is under fire for searching Associated Press journalists' calling records and the emails of a Fox News Channel reporter as part of its inquiries into leaked government information.
Verizon has declined to comment. It remains unclear whether the practice extends to other carriers, though several security experts and at least one U.S. lawmaker said that was likely.
AT&T Inc declined to comment. Representatives for other major carriers, including Sprint Nextel Corp and T-Mobile, could not be immediately reached or had no immediate comment.
Keep checking the Phuket Gazette's
World News
section, join our
Facebook fan page
or follow us on Twitter at
@PhuketGazette
for the latest international news updates.
Parents say letter from captive U.S. soldier gives them hope
Reuters / Phuket Gazette
PHUKET: The Idaho parents of a U.S. soldier held prisoner by Taliban allies since 2009 said yesterday they have received a letter from their son that gives them hope that he is well despite his captivity.
Bob Bergdahl, father of 27-year-old Bowe Bergdahl, said in a statement that he was confident the letter recently received through the efforts of the International Committee of the
— Phuket Gazette Editors
Keep in contact with The Thaiger by following our Facebook page.
Never miss out on future posts by following The Thaiger.


Find more SE Asian News courtesy of The Thaiger.

Broke? Find employment in Southeast Asia with JobCute Thailand. Rich? Invest in real estate across Asia with FazWaz Property Group. Even book medical procedures worldwide with MyMediTravel, all powered by DB Ventures.

Covid-19 projected to reduce Americans' life expectancy – USC/Princeton study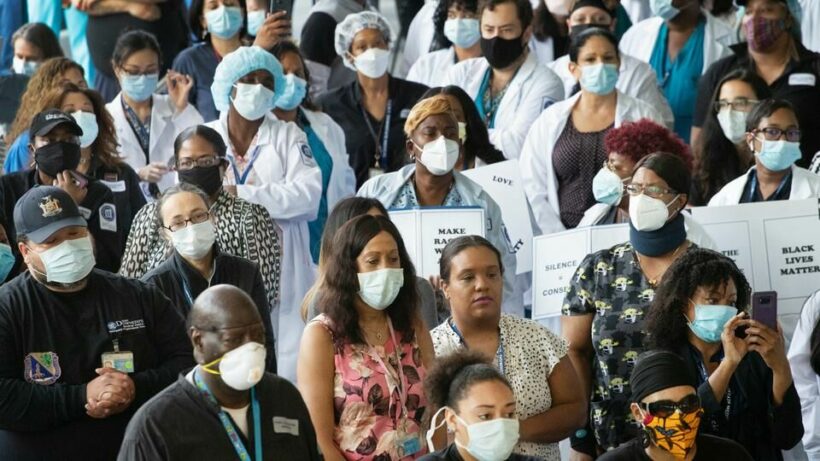 With Covid-19 linked to more than 336,000 deaths in the United States, American's life expectancy will decline, especially among black and latino people, according to researchers from the University of Southern California and Princeton University.
The study published in Proceedings of the National Academy of Sciences shows that life expectancy at birth for Americans will shorten by 1.13 years to 77.48 years, while blacks and latinos life expectancy is expected to shorten by more.
For blacks, their life expectancy would shorten by 2.10 years to 72.78 years, and for Latinos, by 3.05 years to 78.77 years. This is said to be the lowest life expectancy estimated since 2003. The disproportionate impact on the 3 groups of populations is believed to relate to social and economic advantages.
The study author Theresa Andrasfay, a postdoctoral fellow at the USC Leonard Davis School of Gerontology, says that why the study analyses the number of deaths and how it affects the life expectancy at birth, it also shows the consequences for marginalized groups.
"The Covid-19 pandemic's disproportionate effect on the life expectancy of Black and Latino Americans likely has to do with their greater exposure through their workplace or extended family contacts, in addition to receiving poorer health care, leading to more infections and worse outcomes."
The researchers say life expectancy is an important indicator of a population's health and a tool for examining the impact of COVID-19 on survival.
SOURCE: USA Today | University of South California
Keep in contact with The Thaiger by following our Facebook page.
Never miss out on future posts by following The Thaiger.
UPDATE: At least 34 dead and 600 injured after Indonesia earthquake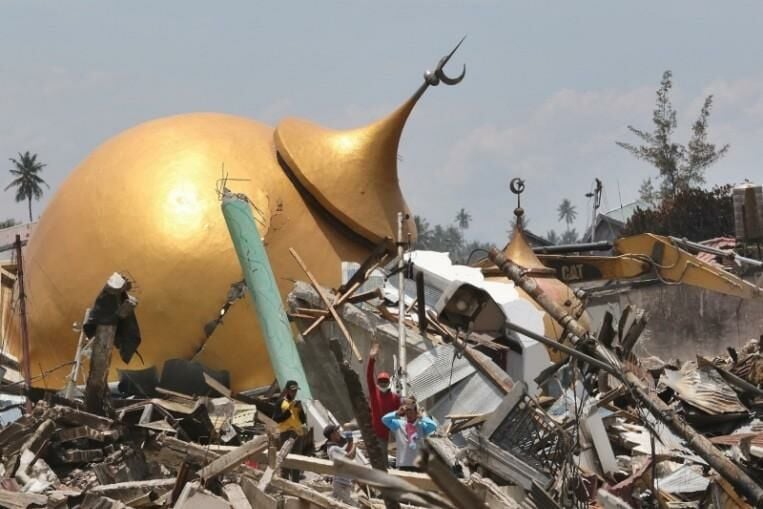 UPDATE: At least 34 people were killed after a 6.2 magnitude earthquake shook Indonesia's Sulawesi island just after midnight today. As of this evening, reports say more than 600 people were injured during the earthquake which caused buildings to collapse and residents to flee their homes in the dark.
Original story below…
Indonesian island Sulawesi was shook by a 6.2 magnitude earthquake shortly after midnight today, toppling over buildings and injuring hundreds. Reports are continuously being updated as rescuers search through rubble. As of early this afternoon, at least 10 people were killed.
Thousands evacuated their homes in West Sulawesi. The earthquake impacted the coastal city Majene where at least 3 people died and neighbouring Mamuju where at least 7 people died. Several buildings, including hotels, were severely damaged and many homes were flattened. A hospital was partially damaged and reports say more than a dozen patients and staff were trapped under the rubble. Others are trapped in rubble after their homes collapsed. A rescuer says "We are racing against time to rescue them."
Videos have been released of those crying for help. A father crying, calling out for help to save his children under their home's wreckage. In another, a girl's voice cried out from a collapsed home, saying "please help me, it hurts." The video was released by the National Disaster Mitigation Agency. Rescuers say they need an excavator to say the girl and other people who are trapped under the collapsed buildings.
The area was first hit by a 5.9 magnitude undersea quake on Thursday. It damaged several buildings, but no deaths were reported.
Since the most recent earthquake is inland, the district's disaster agency chief says it does not have the potential to cause a tsunami, but people in coastal areas ran to higher ground just to be safe.
The vast archipelago is located on the "Ring of Fire" of volcanoes and fault lines, prone to earthquakes, volcanic eruptions and tsunamis.
SOURCE: Associated Press
Catch up with the latest daily "Thailand News Today" here on The Thaiger.
Keep in contact with The Thaiger by following our Facebook page.
Never miss out on future posts by following The Thaiger.
US President Trump impeached for a second time, releases video | VIDEO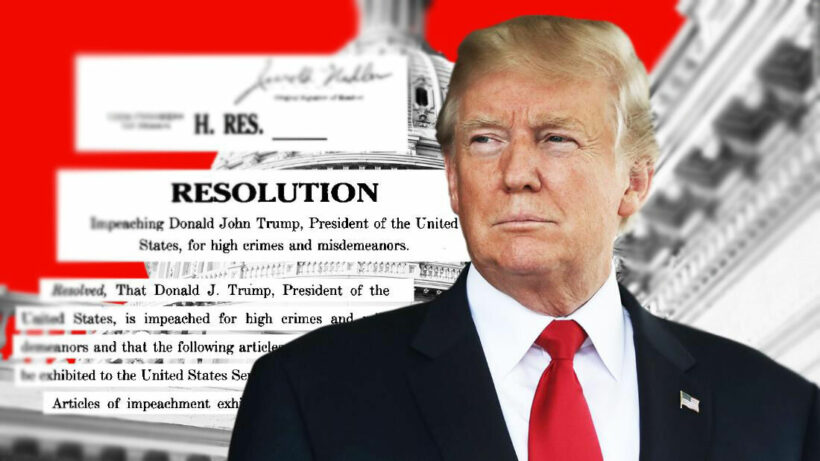 US President Donald Trump has been impeached for "incitement of insurrection" relating to last week's Capitol Hill insurgency. Armed National Guard troops guarded both the inside and outside the Capitol building following the riotous mob that invaded the hallowed halls of America's democracy, almost precisely one week before the impeachment vote.
Wednesday afternoon, Washington DC time, the US House of Representatives voted to impeach the President by 232 votes -197 votes. Donald Trump is the first president in the US to be impeached twice. Notably, 10 Republicans crossed the floor to vote with the Democrats to support the impeachment vote.
House Speaker Nancy Pelosi said ahead of the vote… "We know that the president of the United State incited this insurrection, this armed rebellion, against our common country. He must go. He is a clear and present danger to the nation that we all love."
President Trump will now face a formal trial in the US Senate. If convicted he will face being barred from holding executive office ever again. With less than a week to go before President-elect Joe Biden takes over as the next president, the Senate won't have time to reconvene. So the trial will be undertaken by a Senate controlled by the Democrats.
President Trump was defeated in the election on November 4, 2020, losing to to Democrat Joe Biden.
Shortly after the vote to impeach him President Trump released a video (below) calling on his followers to "remain peaceful". He also broadly mentioned his banning from Twitter, Facebook and YouTube, among other social media platforms, but didn't refer to the impeachment proceedings or show any contrition to his alleged role in inciting the rioters over the past 2 months since the presidential election.
"Violence and vandalism have no place in our country. No true supporter of mine would ever endorse political violence."
The President read the prepared speech in a calm tone and avoided his usual rancorous rhetoric.
The president was accused by the US Congress of inciting the storming of the Capitol with his January 6 speech to a huge rally of Trump supporters outside the White House. He urged his supporters to "fight like hell" against an election that he repeatedly told them had been "stolen", a similar message he had been falsely claiming since the election. His supporters then marched to the Capitol, broke into the building, forced lawmakers to suspend the certification of the Presidential election results and seek shelter. Five people died in the melee and many more were injured in the violent insurgency.
The impeachment charge is political, not criminal. The articles read that Mr Trump "repeatedly issued false statements asserting that the presidential election results were fraudulent and should not be accepted". It says the President then repeated these claims and "wilfully made statements to the crowd that encouraged and foreseeably resulted in lawless action at the Capitol", leading to the violence and loss of life.
Donald Trump now makes history as the first US president to be impeached twice. A year ago, the move was opposed by the Republican Party in the Senate. This time, a handful of conservatives backed the move. The falling out with some members of his own party and senior staff, and Senate majority leader Mitch McConnell's private support for the impeachment, is indicative of the President's declining influence in the fading light of his administration.
Mr McConnell said in a note to colleagues that he had not made a final decision on how he would vote in the forthcoming Senate debate. No US president has ever been removed from office through impeachment. Mr Trump was impeached by the House in 2019 but acquitted by the Senate. Same with Bill Clinton in 1998 and Andrew Johnson in 1868.
Keep in contact with The Thaiger by following our Facebook page.
Never miss out on future posts by following The Thaiger.