Phuket Gazette World News: Obama blasts Russia in tense call with Putin over Ukraine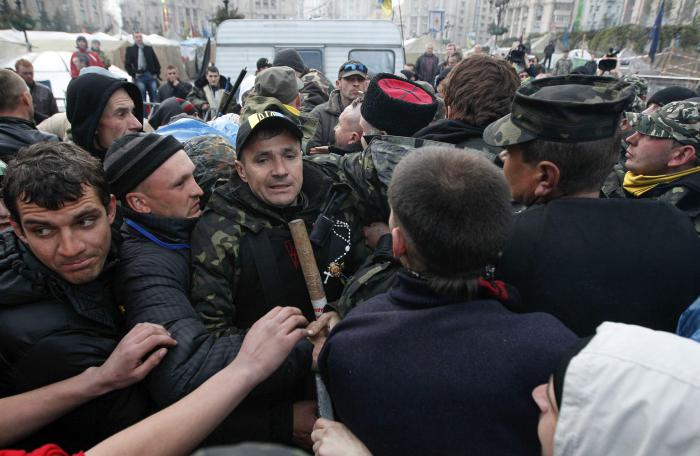 PHUKET MEDIA WATCH
– World news selected by Gazette editors for Phuket's international community
Obama blasts Russia in tense call with Putin over Ukraine
Reuters / Phuket Gazette
PHUKET: U.S. President Barack Obama told Russian President Vladimir Putin on Monday that Russia's actions in Ukraine were not conducive to a diplomatic solution of the crisis in that country, and the White House warned that Moscow would suffer further costs for its behaviour.
Obama spoke to Putin at the Russians' request, a senior administration official said, describing the call as "frank and direct," a diplomatic construction that usually means tense.
"The president made clear that the diplomatic path was open and our preferred way ahead, but that Russia's actions are neither consistent with or conducive to that," the official said.
Obama told Putin that Kiev had made "real offers" to address concerns about the decentralization of powers to local governments in the country.
"That is a matter for Ukrainians to decide," the official said. "We have always and will continue to support an inclusive process."
Earlier, U.S. officials stopped short of announcing a new set of sanctions against Russia but said they were in consultations with European partners about the prospect.
The European Union agreed on Monday to step up sanctions against Moscow by expanding a list of people subjected to asset freezes and visa bans.
"Russia continues to engage in provocative actions in eastern Ukraine. The mere presence of the troops, in addition to what else they've done inside Ukraine, creates a threat of destabilization within Ukraine," White House spokesman Jay Carney told reporters.
"I can assure you that Russia's provocations – further transgressions and provocations will come with a cost. And I'm not here to specify what cost will come from which specific action, but there have already been costs imposed on Russia; there will be further costs imposed on Russia."
The next round of U.S. sanctions, which would be the fourth imposed since the Ukraine crisis began, is likely to target Russians close to Putin as well as Russian entities, three sources familiar with the discussions said on Sunday.
U.S. State Department spokeswoman Jen Psaki noted that the United States was prepared to impose sanctions on individuals and entities in the financial services, energy, metals, mining, engineering and defence sectors.
The sanctions have been the most visible sign of U.S. anger at Russia's annexation of the Crimea region in southern Ukraine last month, reflecting the deepest plunge in U.S.-Russian relations since the Cold War.
Obama spoke to French President Francois Hollande about the crisis on Monday and praised Ukraine's government for showing "great restraint" and working to unify the country, the White House said.
Carney also confirmed that the director of the U.S. Central Intelligence Agency, John Brennan, had been in Kiev over the weekend and decried what he called "false claims" levelled at the CIA by Russian authorities.
"Senior level visits of intelligence officials are a standard means of fostering mutually beneficial security cooperation including U.S.-Russian intelligence collaboration going back to the beginnings of the post-Cold War era," Carney said.
"U.S. and Russian intelligence officials have met over the years. To imply that U.S. officials meeting with their counterparts (in Kiev) is anything other than in the same spirit is absurd," he said.
According to media reports, Russia has urged Washington to explain what Brennan was doing in Ukraine
Pro-Russian rebels have seized buildings in around 10 other towns and cities across other eastern provinces that form the heartland of Ukraine's heavy industry.
In the town of Slaviansk, where the authorities failed to follow through with their announced "anti-terrorist" operation, rebels called for Putin's help.
Ukraine's interim president, Oleksander Turchinov, said on Monday the offensive against the rebels would still go ahead. But in a sign of discord behind the scenes in Kiev, he sacked the state security chief in charge of the operation.
In one of the first signs of a military deployment by Kiev's forces, a Ukrainian column of two tanks and more than 20 armoured personnel carriers packed with paratroops was seen about 70 km (50 miles) northwest of Slaviansk on Monday evening, according to video journalist Maksim Dondyuk who filmed them.
In Donetsk, rebels holed up in the administrative headquarters of a province that is home to 10 percent of Ukraine's population said they planned to seize control of infrastructure and the levers of state power. They have declared an independent "People's Republic of Donetsk" and sought Putin's protection if they are attacked.
In a bid to undercut the rebels' demands, Turchinov held out the prospect of a countrywide referendum on the future shape of the Ukrainian state. Pro-Russian secessionists want separate referendums in their regions, which Kiev says is illegal.
'RUSSIAN INVOLVEMENT'
The uprising in eastern Ukraine began eight days ago but has accelerated sharply in the past 48 hours, with separatists seizing ever more buildings, including arsenals filled with weapons. They have met little opposition.
Kiev says the separatists are organised by Moscow, seeking to repeat the seizure of the Crimea region.
Russia says the armed men are all locals acting on their own, but Western officials say the uprising is too well-coordinated to be entirely spontaneous, and bears too many similarities to the Russian operation in Crimea.
Moscow says it has the right to intervene to protect Russian speakers in Ukraine, and has portrayed the people of the east as under threat from gangs of Ukrainian-speaking "fascists".
NATO says Russia has tens of thousands of troops massed on the frontier, able to capture eastern Ukraine within days.
"I don't think denials of Russian involvement have a shred of credibility," British Foreign Minister William Hague said, before a meeting with EU counterparts.
Hague later announced that the ministers had agreed to expand a list of Russians barred from travelling or doing business in the EU. Work would begin to come up with new names for the sanctions list, Hague said.
Russian stocks and the rouble fell sharply on Monday, reflecting fears of further Russian military intervention in Ukraine and more western sanctions against Moscow.
Kiev is also facing economic disarray. The central bank nearly doubled its overnight interest rate to 14.50 percent from 7.50 percent. Ukraine's hryvnia currency has lost 38 percent of its value against the dollar this year.
ULTIMATUM EXPIRES
Turchinov had threatened to launch a military crackdown by 9 a.m., but as the deadline expired there was no sign of any action in Slaviansk.
Russia's foreign ministry called Turchinov's planned military operation a "criminal order" and said the West should bring its allies in Ukraine's government under control.
Turchinov's website said he told U.N. Secretary-General Ban Ki-moon he would welcome U.N. peacekeepers in Ukraine. The proposal was rhetorical as no such deployment has been proposed or could ever take place over Russia's Security Council veto.
Turchinov's announcement he was sending in the army was the first time the military has been activated in six months of internal disorder. The plan implies a lack of confidence in the 30,000-strong interior ministry troops, pa
— Phuket Gazette Editors
- Legacy Phuket Gazette
Thailand upgraded in Trafficking in Persons report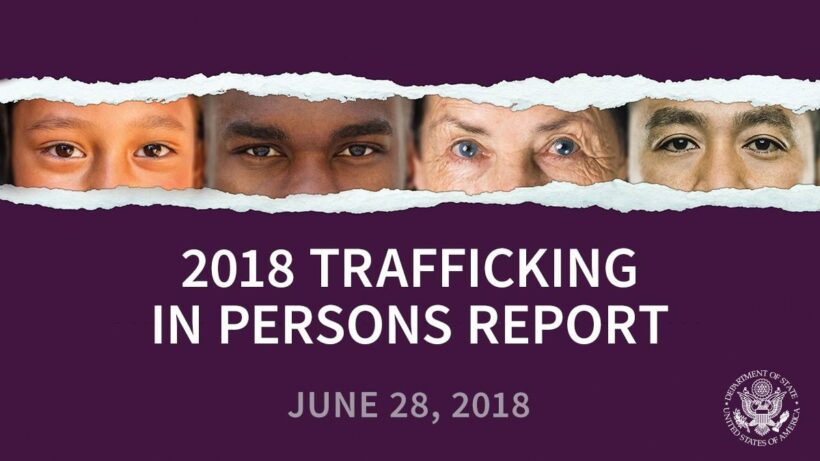 The latest US Trafficking in Persons has been released today with some better news for Thailand's government.
Thailand's status in the US Trafficking in Persons report (TIP) has been upgraded to Tier 2 for its efforts in combating modern slavery.
The TIP 2018 report, launched by the US State Department in Washington, says the Thai government has demonstrated increasing efforts by prosecuting and convicting more traffickers, and decreasing prosecution time for trafficking cases through the use of specialised anti-trafficking law enforcement divisions.
The authority also investigated more cases of suspected official complicity in trafficking crimes and convicted 12 complicit officials in 2017, including 11 officials involved in the trafficking of Rohingya migrants.
Thailand, since the military coup in 2014 was downgraded two consecutive years to the lowest tier for its failure to meet the US minimum standards for the elimination of trafficking, notably in the Rohingya who fled from violence and discrimination in Myanmar's Rakhine state.
The military government efforts yield a positive result in 2016 and 2017 when senior military officers were prosecuted for their involvement in trafficking syndicated.
"Thailand remains deeply engaged in strengthening cooperation and partnership with all stakeholders in a whole-of-society approach, and will continue to work closely with concerned international organizations and various countries, including the US, in our ongoing attempt to end trafficking in persons," it said.
CNN is reporting that the State Department released its annual Trafficking in Persons Report, highlighting the state of human trafficking across the globe by ranking countries on their efforts to tackle the issue. But the report, released as the US government faces international scrutiny for its processing of migrants along the southern border, is careful to differentiate between cases of "trafficking" and "smuggling."

Secretary of State Mike Pomeo and Special Advisor to the President Ivanka Trump present Maizidah Salas of Indonesia with an award for her advocacy work during an event marking the release of the Trafficking in Persons report.
SOURCES: The Nation, CNN
Link to the full report HERE.
Elvis's plane up for auction. It's now or never.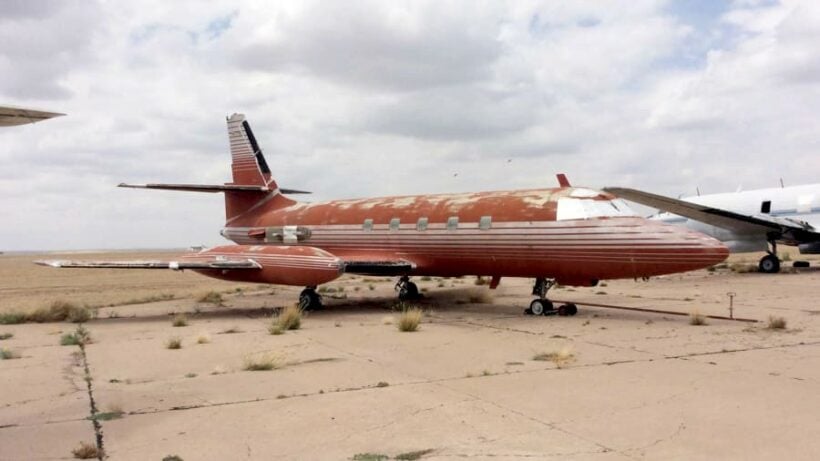 If you're in the mood for buying a bit of music, and aviation, history, it's now of never!
CNN reports that there's no engine, the cockpit's a mess and the red velvet seats are not fit for the once king of Rock 'n' Roll. Restoring this plane will require a heap of cash, a hunk of burning love, paint, an engineer with a lot of time and some spare parts from Lockheed.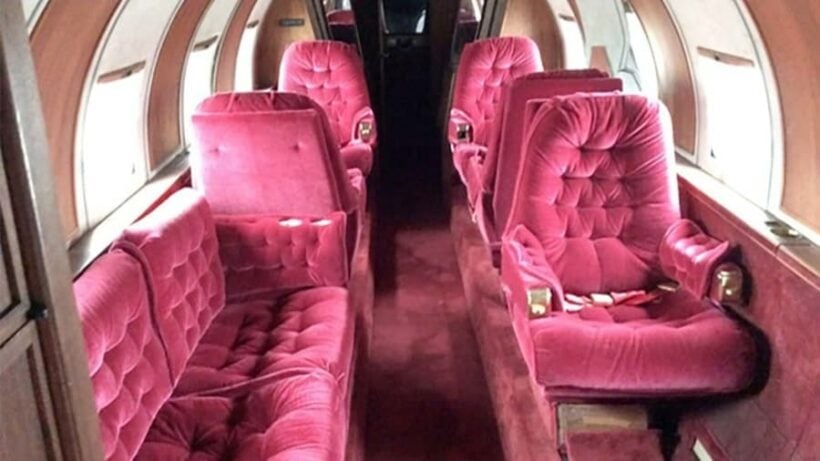 But here's a chance to own Elvis Presley's very own customised private jet. It's been sitting on a runway in New Mexico for 36 years. The 1962 Lockheed JetStar 1329 was owned by Elvis and his father, Vernon. It last came to auction in 2017, reaching a price of $430,000. But the new owner has had to return to sender – perhaps putting their hand at the last auction in a flurry of Elvis-love and before actually inspecting the rust bucket sitting in the desert.
"Custom private jet personally owned by Elvis Presley, the late American singer, complete with red velvet seats, gold plated accents, and red plush carpet. Elvis's Jet has been privately owned for more than 35 years, becoming a tourist attraction where it sat on a runway in Roswell, New Mexico in the US. The jet is the only one of the three planes belonging to Elvis Presley, which is still privately owned, while the other two are owned by the Graceland estate in Memphis, Tennessee.
All FAA documents & invoices showing previous ownership by Elvis Presley are included. Seller Comments: Year of manufacture is 1962. Missing items: Engines & cockpit components."

Online auction site IronPlanet is now accepting bids until July 27, 2018. So you've got a month to get your bids in – it's now or never.
Original story HERE.
Kim's trip to Singapore – it's a travel doco you just have to see!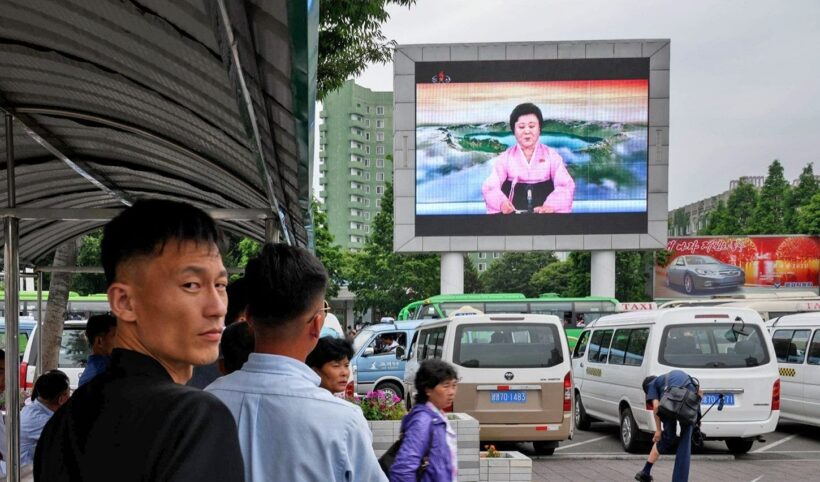 Days after the summit between North Korean leader Kim Jong Un  and US President Donald Trump in Singapore, North Korean editors have been hard at work preparing this feast of propaganda/documentary about Kim's visit.
It starts by describing him as a "respected world leader" but it gets better with behind the scenes moments of Kim's visit to Singapore. The enthusiastic narrator, whilst we can't understand what she is saying, we certainly feel her delight and enthusiasm.
"The meeting of the century awaited by the whole world finally took place." She said Kim was welcomed with "deep respect and boundless enthusiasm" while he was in Singapore.
You get to see everything from his departure from Pyongyang on Sunday, his arrival, "rapture and adulation" from the adoring Singapore citizens lining the streets (who, in fairness, probably had no idea what the hell was going on but had to wait for the motorcade to pass anyway), his meeting with Trump and a bit of touring around the island city.
Japan's NHK (who monitor NKTV) say the document ends with footage at a Pyongyang airport as he returns with many citizens welcoming him back, holding national flags and flowers.
It's a feast for the eyes and another piece of the enigma that IS Kim Jong Un.
Enjoy.