Phuket Gazette World News: Myanmar violence spreads; tourists hostage in Egypt; Aus Labor in turmoil; Iran preps for polls; Atheists abandoned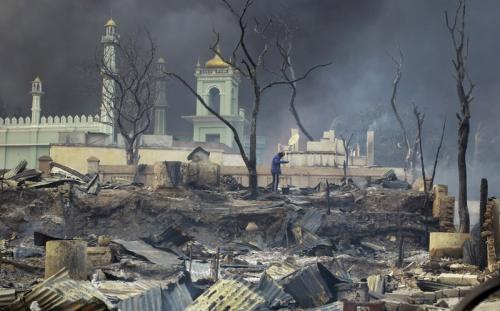 PHUKET MEDIA WATCH
– World news compiled by Gazette editors for Phuket's international community
Myanmar riots stoke fears of widening sectarian violence
Reuters /Phuket Gazette
PHUKET: Unrest between Buddhists and Muslims in central Myanmar has reduced neighbourhoods to ashes and stoked fears that last year's sectarian bloodshed is spreading into the country's heartland in a test of Asia's newest democracy.
Buildings in Meikhtila were still burning early yesterday and agitated Buddhist crowds roamed the otherwise near-deserted streets after three days of turbulence, said Reuters reporters in the city 540km north of the commercial capital Yangon.
Five people, including a Buddhist monk, have been killed and dozens wounded since Wednesday, state media reported. Other authorities put the death toll at 10 or higher.
The unleashing of ethnic hatred, suppressed during 49 years of military rule that ended in March 2011, is challenging the reformist government of one of Asia's most ethnically diverse countries.
Jailed dissidents have been released, a free election held and censorship lifted in Myanmar's historic democratic transition. But the government has faced mounting criticism over its failure to stop the bloodshed between Buddhists and Muslims.
"I am really sad over what happened here because this is not just happening to one person. It's affecting all of us," said Maung Maung, a Buddhist ward leader in Meikhtila.
Hundreds of Muslims have fled their homes to shelter at a sports stadium, said local officials. The unrest is a bloody reprise of last year's violence in Rakhine State in western Myanmar, which officially killed 110 people and left 120,000 people homeless, most of them stateless Rohingya Muslims.
Burning mosque, armed residents
Locals complained there were too few police in this city of about 180,000 people to subdue the unrest. It erupted after an argument between a Buddhist couple and the Muslim owners of a gold shop spiralled into a riot involving hundreds of people, said police.
Reuters saw some Meikhtila residents arming themselves with knives and sticks in an eerie echo of the Rakhine violence in 2012, when pitched battles between the two communities later morphed into orchestrated attacks on Muslim communities by organised gangs of ethnic Rakhine Buddhists.
The United Nations warned the sectarian unrest could endanger a fragile reform programme launched after Myanmar's quasi-civilian government replaced a decades-old military dictatorship in 2011.
"Religious leaders and other community leaders must also publicly call on their followers to abjure violence, respect the law and promote peace," Vijay Nambiar, U.N. special adviser of the secretary-general, said in a statement.
Myanmar is a predominantly Buddhist country, but about 5 percent of its 60 million people are Muslims. There are large and long-established communities in Yangon and Mandalay, Myanmar's two largest cities, where tensions are simmering.
"Everyone is in shock here. We never expected this to happen," said a Muslim teacher in Mandalay, requesting anonymity.
Rumours that violent agitators were heading for the city had set its Muslim community on edge, he said. Buddhist monks known for their anti-Islamic views last year staged several street protests in Mandalay.
In Meikhtila, at least one mosque, an Islamic religious school, several shops and a government office were set alight, said a fire service official, who declined to be named. Reuters saw both Buddhist and Muslim homes burned.
Sectarian unrest is common in central Myanmar, although reports were stifled under the military dictatorship.
Three people died in Sinbyukyun in 2006 when Buddhists attacked homes and shops belonging to Muslims and ethnic Indians, according to a U.S. diplomatic cable.
"The incident reveals underlying tense inter-ethnic relations in the heartland," said the cable, which also referenced similar communal riots in Kyaukse, a town near Meikhtila, in 2003.
Australia's Labour roiled by resignations after failed leadership coup
Reuters / Phuket Gazette
PHUKET: Australia's Prime Minister Julia Gillard faced a string of ministerial resignations yesterday in the wake of a botched leadership coup against her, forcing a reshuffle of her Labour government just months from potentially disastrous elections.
Resources Minister Martin Ferguson said he would step down, joining departing Cabinet colleagues Simon Crean and Chris Bowen, as well as junior minister Kim Carr. All had backed Gillard's chief rival Kevin Rudd as the party's best hope to reverse polls pointing to a thrashing by conservative opponents at the September 14 elections.
"I have a view it's the only honourable thing to do. I would have voted for Kevin Rudd yesterday and Simon Crean to try and give this party a fresh start," an emotional Ferguson told reporters at parliament in Canberra.
The political unrest in the country threatens to cloud decision making with elections just six months away and as the minority government readies to take leadership of the G20 and after Canberra became a rotating United Nations Security Council member.
Gillard stamped her authority on Labour by being re-elected unopposed after Rudd conceded he did not have the numbers to topple her after a tumultuous day of backroom plotting that will do even more damage to the government's fading popularity.
Treasurer Wayne Swan, widely derided by voters despite having steered the Group of 20 wealthy nations member through the last financial downturn with 5.4 percent unemployment and a 21st year of unbroken economic growth, was re-elected as Gillard's deputy.
Crean was sacked immediately by Gillard on Thursday for backing Rudd in what newspapers called a political "suicide bombing" that appeared to have delivered no gains for Labour except the near-certainty of a thumping election defeat.
Talent drain
Rudd, a Mandarin-speaking former prime minister ousted by Gillard in 2010 amid another round of plummeting polls, said on Friday he would never again run for the leadership – unless it was already vacant.
"I don't think it's worth raking over the coals. What's done is done and let's get on with the future," Rudd said. "It's really important that we bind together and that's what the Australian people expect of us."
Bowen, one of Rudd's key backers and a former immigration minister, said he would also quit, stripping Gillard's top ranks of another of its most effective political talents.
Ferguson, in particular, had been an influential advocate for the country's mining industry and helped broker a 2010 deal with major resource companies including BHP Billiton and Rio Tinto to abandon a damaging campaign against a mining profits tax introduced by Labour and later watered down.
Gillard, the plain-speaking daughter of Welsh migrants, has consistently failed to arrest a slump in opinion polls, which predict a major defeat in September with Labour losing about 20 seats in the 150-seat parliament.
But she attempted to draw a line under the divisions and concerns about her leadership, extending a press conference at a road construction site north of Sydney on Friday to face down questions from journalists about the government's stability.
"This issue is over and done with. This issue has been resolved for all time, and I think Kevin's stateme
— Phuket Gazette Editors
Now you can study the success of K-pop band BTS – University of California, Berkeley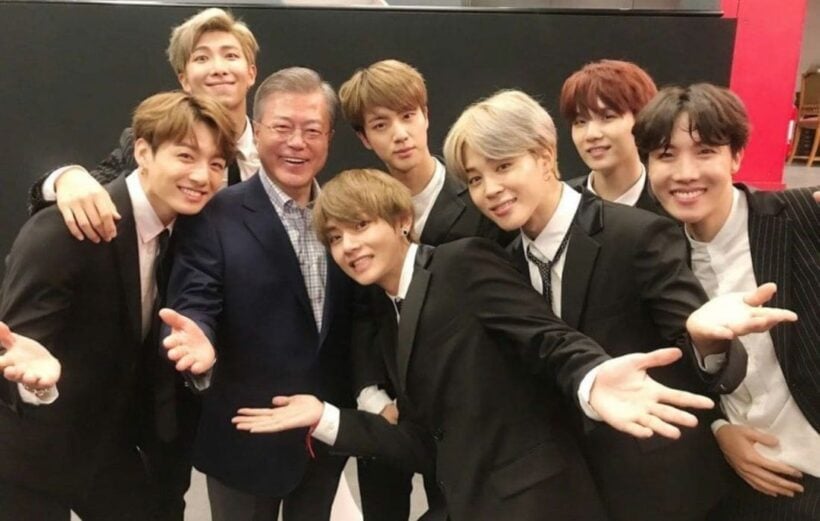 PHOTO: BTS members posing with South Korean President Moon Jae In
400 million views, 500 million, 600 million. Just scroll through the group's songbook on YouTube from the past five years and you will be watching music history in the making – a success built on a new pop genre, new 'music business' model and seven young South Koreans hell-bent on succeeding in the music world, beyond South Korea.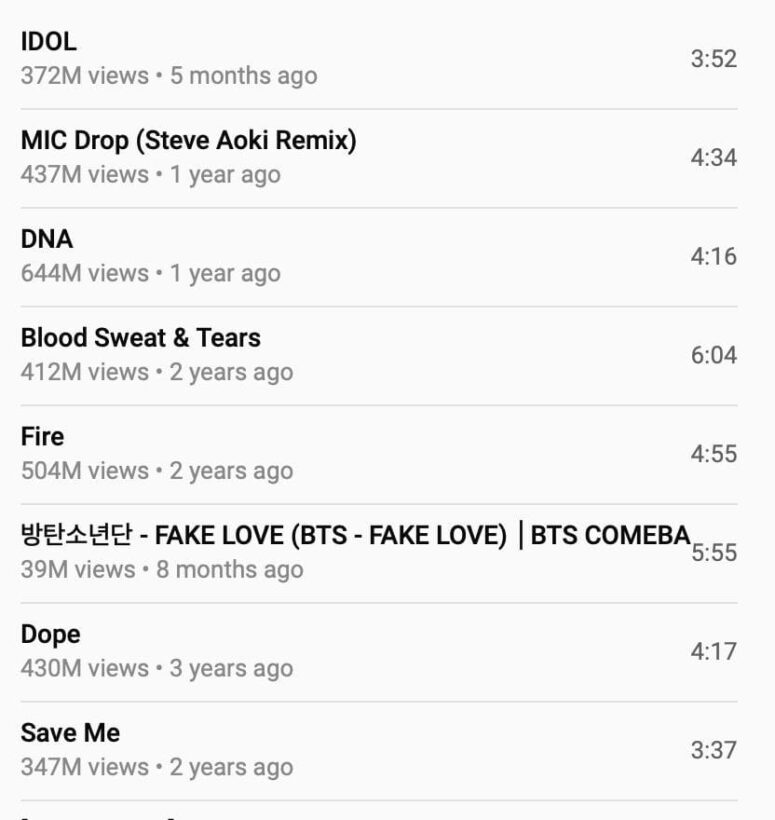 Now, the global success of K-pop act BTS lies at the core of an academic course launched at the University of California, Berkeley. The student-run course has been announced on the university's website as part of UC Berkeley's Democratic Education at Cal program.
The group – consisting RM, J-Hope, Suga, V, Jungkook, Jimin and Jin – have amassed a social media following (called ARMY), ignited live audiences with their happier sharp choreography and won international awards. It hasn't all been easy and their story, from seven teenagers living in one dorm in Seoul, to international music stars has lessons for all interested in modern pop music.
On the course "Next Generation Leaders: BTS" students will learn about the K-pop boy band's growing global impact, which led to their immense success.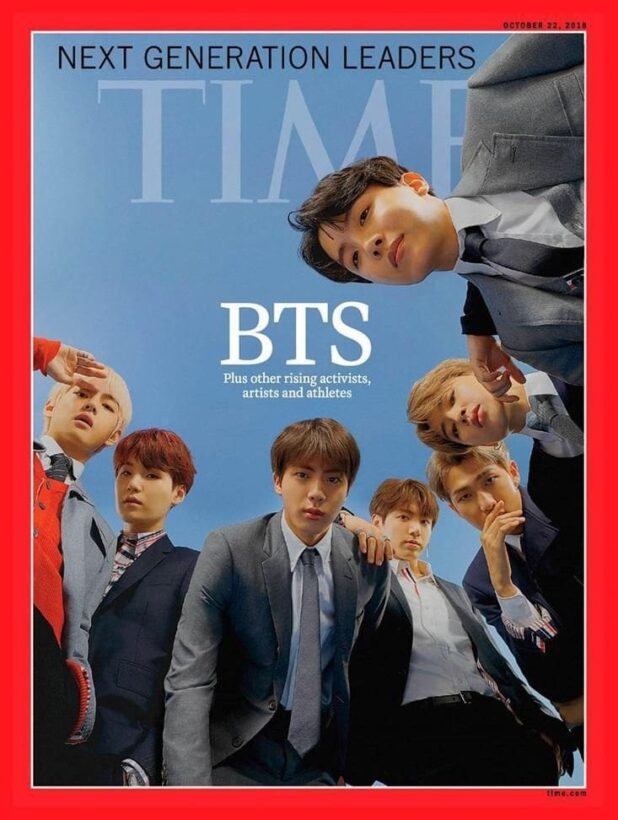 The DeCal program allows students to create and facilitate their own classes on a variety of subjects, as reported by Yonhap. The BTS class is an option for media students at UC Berkeley and will be offered for the first time in spring.
The course outline for "Next Generation Leaders: BTS" on the school's website reads: "This course will focus on Korean boy group BTS and their global impact. We will attempt to explore the group's history, artistry, philanthropy, and many other aspects in order to analyze their growing impact in society as well as their international success."
It would also dive into the intricate world known as 'Bangtan Universe' that the group has created through its album concepts and videos. Media articles and interviews would be utilized as well, and students would come up with theories about the group's success.
The orientation session for the course was held on Feb. 5, and a Twitter account has been dedicated to the course. A photo on Twitter showed the enrolled students watching a video of BTS' acclaimed speech during a United Nations General Assembly session in September. BTS fans expressed their support for the program on Twitter.
BTS attended this year's Grammy Awards in Los Angeles and made history as the first K-pop presenters at the event. The group's album Love yourself: Tearwas nominated in the Best Recording Package category. They made history in 2018 with two Number One albums on the Billboard Top 200 charts.
Flying into history, the mighty Airbus A380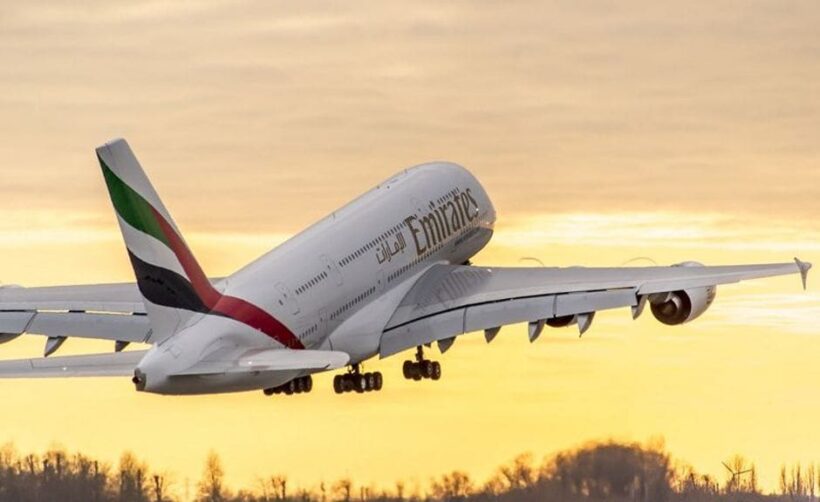 In an era where airlines are now run by accountants instead of pioneers, aviators or passionate flyers, it's no wonder we're seeing the passing of an important aviation milestone this week.
The Airbus A380, a passenger favourite, failed to ignite the interest it needed to sustain new orders and and a continuation of the program of building, selling and servicing the world's largest passenger aircraft. With its first flight in 2007, the demise of the program just 12 years later is a sad day for Airbus. Although they've largely paid for the enormous investment with the sales racked up to date, the company will fail to capitalise on the blood, sweat and tears of such an astonishing aviation engineering feat.
As of today, there are 313 firm orders from 16 customers for the passenger version of the A380-800. 234 have already been delivered to 13 customers as of last month (January 2019).
I recall seeing my first A380 at Melbourne "Tullamarine" Airport back in 2007 when early-adopter QANTAS toured their first A380 around the nation's airports. Compared to every other aircraft flying at the time, including the mighty 'Jumbo Jet', the Boeing 747 (the 747-400 was the popular model still flying at the time), the mega Airbus was a scene-stealer. It was enormous but also, as it limped off runways, a majestic beast that defied gravity.
To get such a mighty plane into the air, before it came to the end of existing runways, took a lot of refinement in wing design and new engines. But that was just the start – the things passengers wouldn't really notice.
Inside, the proportions were astonishing. If configured as all-economy seating they could carry up to 800 passengers. No airline decided to go in that direction, instead setting up three-class configurations on the two floors of seating. Most airlines were carrying 450-500 passengers.
Ironically, the month that Airbus Industries announced to the world the end of the A380 program, it was also the 50th anniversary of the launch of the first Boeing Jumbo 747, the aircraft Airbus was hoping to eclipse in size, economy and passenger-carrying capacity. The Jumbo, being sold now as the 747-800, is still being manufactured, outlasting its European competitor.
Commercially, the superjumbo's days are now numbered. The announcement from Airbus follows the cancellation of several orders by key airlines, principally the UAE Emirates and Japan's ANA.
But with Airbus' continuing mechanical and service support, the current A380s have potentially decades of flying ahead. We might still be able to enjoy their size, service and quietness into the 2040s, maybe beyond.
I flew on the A380 in Business, Premium Economy and Economy classes over a decade and thoroughly enjoyed the experience. Whist the seating was really nothing exciting (the accountants made sure they were still packing in the seat), there was a sense of space unknown on any other aircraft.
But, for passengers, the most commonly noted experience on the A380 was the quietness. You could have a normal-voice conversation where usually you had to talk over the dull roar of the engines in other aircraft.
(This is in contrast with the noisiest passenger plane I ever flew on in the late 1960s, the British-built Vickers VC10. Touted as the 'whisper jet' of course it was noisiest plane around, especially if you sat down the back where the pairs of engines, mounted either side of the tail, made any conversation impossible.)
As the flying leviathan would thunder along the runways you are pushed back into your seat but there was little fuss or drama sitting inside. Although you hoped it would lift its nose before it go the end of the runway, there was little sense that you were accelerating to take-off speed.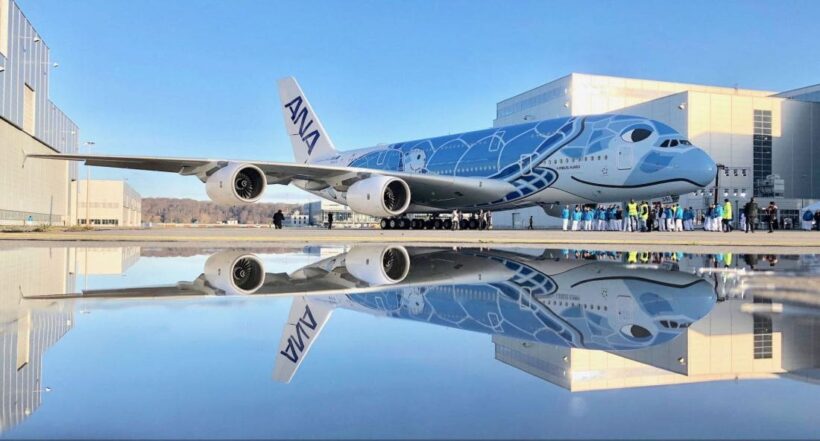 The promise of greater luxury in the sky was one of the selling points of the A380 for fliers used to the cramped conditions of smaller aircraft or tight seating configurations, even in bigger machines like the Boeing 747 and 777.
Beds, staterooms, bars, butlers, saunas – the start-up airlines trotted out the fancy configurations for first class customers. Of course 99.9% of flyers would, as usual, be crammed into the same same economy seats with the crying babies and queues at the toilets.
And, as memorable as a flight on the A380 would be, the food was always crap – all airline food is crap (has anyone actually chosen to fly one airline or another because they had better food?)
Whilst Airbus spent the last decade trying to convince world airlines that the A380 was the 'future of aviation', the designs were already on the drawing board for smaller, more flexible, nimble and economical aircraft before the first mega-Airbus got off the ground.
Boeing's 787 program, its updated 777 and even Airbus' own A350 were able to carry customers for lower cost-per-passenger than the A380. And that's ALL that matters now.
Whilst it remains an inspiring, even beautiful, plane, the days of passion in the skies are over. The Juan Tripps and Howard Hughes – early aviators and businessmen who were behind the 'ideas' of the great aircrafts of the 40s, 50, 60s and 70s – no longer exist. Running an airline now is a cut-throat numbers game where passenger needs and comfort are the lowest priority.
The wonder of aviation, the joy of flying, the excitement of travel, is now replaced by long immigration cues, hordes of other passengers, cramped seating and crap food (I know, it's just a bugbear of mine – I never touch the soggy rubbish served on planes).
So it's a sad farewell to this majestic plane but, like opera diva Dame Nellie Melba, the mega-jet will be making many more appearances despite announcements of her retirement.
I hope you get the chance to fly on an Airbus A380 if you haven't so far. And consider the dreams and skills that were employed to make this engineering marvel reach for the sky.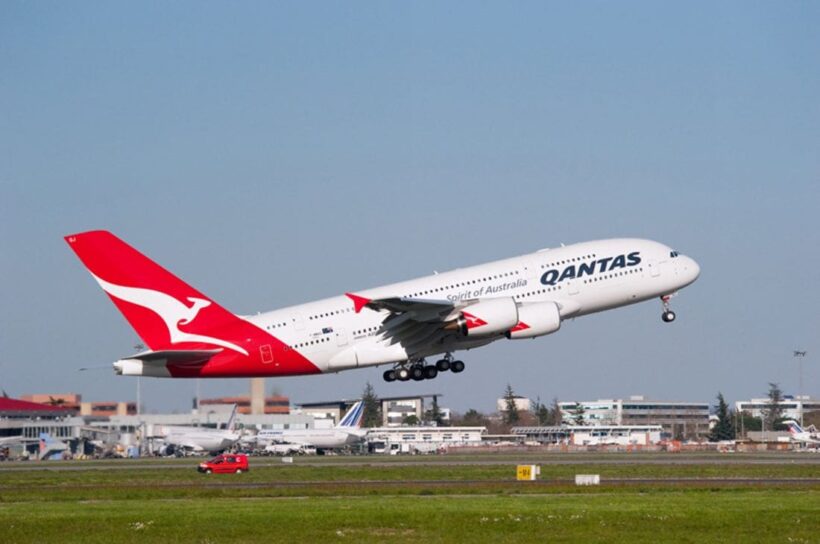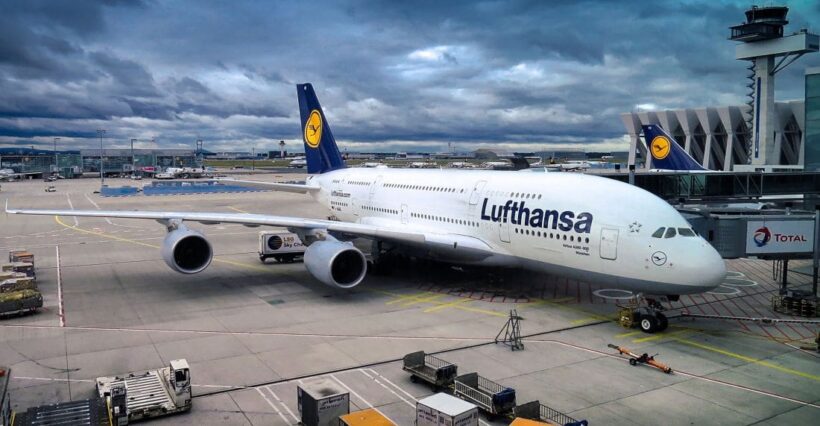 Airbus signals end to A380 production, end of an era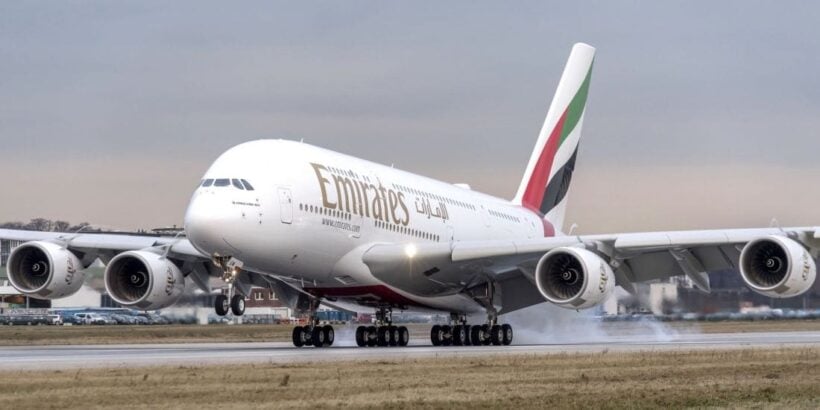 Emirates Airlines says it's reducing its Airbus A380 orders from 162 to 123 aircraft. They say this follows a review of its operations and developments in aircraft and engine technologies.
The A380 is the double-decker mega aircraft that was developed as a new-age rival to the successful Boeing 747 'Jumbo' jet. Whilst popular for passengers with its spacious size and very quiet operation, it wasn't popular for world airlines.
Emirates will take delivery of 14 more A380s over the next two years, the company says. As a consequence, and given the lack of order backlog with other airlines, Airbus says they will cease deliveries of the A380 in 2021.
Emirates has also decided to continue growing with Airbus' newest generation, flexible widebody aircraft, ordering 40 A330-900 and 30 A350-900 aircraft.
Airbus Chief Executive Officer Tom Enders, said: "As a result of this decision we have no substantial A380 backlog and hence no basis to sustain production, despite all our sales efforts with other airlines in recent years. This leads to the end of A380 deliveries in 2021.
"The consequences of this decision are largely embedded in our 2018 full year results.
"The A380 is not only an outstanding engineering and industrial achievement. Passengers all over the world love to fly on this great aircraft. Hence today's announcement is painful for us and the A380 communities worldwide. But, keep in mind that A380s will still roam the skies for many years to come and Airbus will of course continue to fully support the A380 operators.
Guillaume Faury, President of Airbus Commercial Aircraft and future Airbus CEO, said: "The A380 is Emirates' flagship and has contributed to the airline's success for more than ten years.
"As much as we regret the airline's position, selecting the A330 'neo' and A350 for its future growth is a great endorsement of our very competitive widebody aircraft family.
"Going forward, we are fully committed to deliver on the longstanding confidence Emirates is placing in Airbus."
Airbus will start discussions with its social partners in the next few weeks regarding the 3,000 to 3,500 positions potentially impacted over the next three years. However, the ongoing A320 ramp-up and the new widebody order from Emirates Airline will offer a significant number of internal mobility opportunities.