World
Phuket Gazette World News: Myanmar rejects UN Rohingya resolve; Central Africa on brink of genocide; US-Afghan security deal waylaid; Colorado shooter trial postponed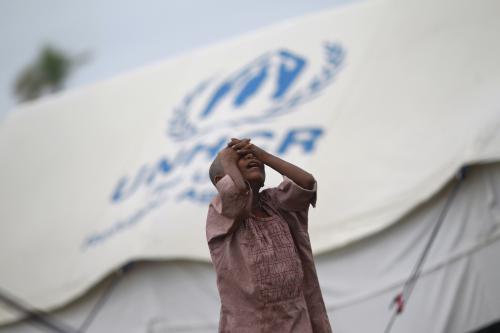 PHUKET MEDIA WATCH
– World news compiled by Gazette editors for Phuket's international community
Myanmar rejects U.N. resolution on Rohingya Muslims
Reuters / Phuket Gazette
PHUKET: Myanmar rejected on Thursday a U.N. resolution urging it to grant citizenship to the Rohingya, a stateless Muslim minority group, and accused the United Nations of impinging on its sovereignty.
The U.N. General Assembly's human rights committee resolution, which passed on Tuesday, also called on Buddhist-majority Myanmar to curb an increase in violence against Muslims since military rule ended in March 2011.
"Citizenship will not be granted to those who are not entitled to it under this law no matter whoever applies pressure on us," government spokesman Ye Htut said in a statement. "It is our sovereign right."
After emerging from 49 years of military rule in 2011, Myanmar has faced repeated spasms of sectarian violence that have marred its transition to democracy and threatened to undermine its nascent political and economic reforms.
Clashes between Rohingya and ethnic Rakhine Buddhists exploded in June and October last year, making 140,000 people homeless, most of them Rohingya. Myanmar's government says 192 people were killed in the unrest; Rohingya put the toll at 748.
Since then, tens of thousands of Rohingya have fled from Myanmar by boat, hoping to get to Malaysia, a majority Muslim country.
Violence against Muslims spread further this year, most recently in Thandwe, a township on the Rakhine coast where ethnic Rakhine mobs killed five Muslims in a series of attacks between September 29 and Oct 2.
Myanmar's government says the Rohingya are migrants from neighbouring Bangladesh. A 1982 Citizenship Act excluded Rohingya from Myanmar's official list of 135 ethnic groups, effectively rendering them stateless. Bangladesh also disowns them and has refused to grant them refugee status since 1992.
Many of the 1.1 million Rohingya in Myanmar's western Rakhine State, however, trace their roots back generations.
The United Nations calls them "virtually friendless" and says they are subject to many forms of "persecution, discrimination and exploitation".
The United States embassy in Yangon said on Wednesday it was "deeply concerned" about reports of violence against Muslims in Rakhine state, including the burning of a mosque and threats against internally displaced people.
It urged the national and state authorities to do more to "ensure progress in security, rule of law, justice, humanitarian access, and reconciliation".
U.S. gives Afghanistan year-end deadline for crucial security deal
Reuters / Phuket Gazette
PHUKET: – President Hamid Karzai triggered uncertainty about a vital security pact with the United States on Thursday by saying it should not be signed until after Afghanistan's presidential election next April, prompting the White House to insist on a year-end deadline.
Karzai's surprise move, which came just a day after U.S. Secretary of State John Kerry said the pact's language had been agreed upon, suddenly threw its future into question and seemed certain to reignite tensions with Washington.
The Afghan leader spoke to about 2,500 tribal elders and political leaders from across Afghanistan gathered in the capital for a Loya Jirga, or grand council, to debate whether to allow U.S. troops to stay after the planned 2014 drawdown of foreign forces.
Without an accord on the Bilateral Security Agreement (BSA), the United States says it could pull out all its troops at the end of 2014 and leave Afghan forces to fight the Taliban insurgency on their own.
In a statement certain to irritate the United States, which is eager to clinch the deal as soon as possible, Karzai told the assembly any agreement on the status of U.S. forces would have to wait until after a presidential election in April.
"This pact should be signed when the election has already taken place, properly and with dignity," Karzai, who cannot run in the 2014 vote under the constitution, told the elders.
U.S. officials said without a security deal, there would be no agreement to leave a residual force of U.S. troops behind in Afghanistan after 2014.
James Dobbins, special envoy for Afghanistan and Pakistan, told PBS Newshour it is important to gain approval of the agreement quickly to plan for the future U.S. mission in Afghanistan.
"I think delaying the signing to April will make it much for difficult for us to make our commitments. It'll make it more difficult – and make it virtually impossible for other countries to make their commitments. I think it'll have a long-term, deleterious impact on the scale of international assistance to Afghanistan," he said.
White House spokesman Josh Earnest said President Barack Obama wants the security pact approved and signed by Afghanistan's government by the end of this year.
"We hope that they will move quickly to approve the text of that agreement," Earnest told reporters.
Putting pressure on Karzai to change course, Earnest said Obama will decide about the enduring American presence in Afghanistan after the Afghan government approves the security deal.
While Obama has not yet determined whether a U.S. troop presence will continue after 2014, any deployment would involve only a "few thousand troops," Earnest said.
U.S. troops have been in Afghanistan since late 2001.
A senior Afghan official, speaking on condition of anonymity, said Karzai intended to leave the pact unsigned until he is sure the international community will not interfere in the election. Karzai's spokesman, Aimal Faizi, confirmed that, adding that the grand assembly and parliament also had to approve the pact.
"Once we are assured of peace and security, and transparent elections, then President Karzai will sign this pact after the election if this is approved by the Loya Jirga and passed by the parliament," Faizi said.
He did not explain how Karzai intended to sign the document after a new president had been elected.
Karzai has appeared wary of being too closely associated with the security agreement, which would formally invite foreign forces to stay in Afghanistan.
"President Karzai just doesn't want to own the agreement," said Kate Clark of the Kabul-based Afghanistan Analysts Network think tank. "He kept handing the responsibility for agreeing or not agreeing to the agreement to the people in the hall, to the delegates of the Loya Jirga."
Tense relationship
Karzai and the U.S. government have had a tense relationship. U.S. officials express frustration with his frequent about-faces and occasional denunciations of the U.S.-led NATO force helping Afghanistan fight Taliban militants.
U.S. missteps, including the killing of Afghan civilians, have put Karzai in a difficult political spot.
Karzai told the assembly on Thursday that he broadly supported the security pact but said there was little trust between him and U.S. officials.
"My trust with America is not good. I don't trust them and they don't trust me," Karzai said. "During the past 10 years I have fought with them and they have made propaganda against me."
Karzai has told Washington that if both countries are unable to agree on the document, the issue could be taken up again after the next election.
Over the next four days, delegates to the Loya Jirga will debate the draft and decide w
— Phuket Gazette Editors

Join the conversation and have your say on Thailand news published on The Thaiger.
Thaiger Talk is our new Thaiger Community where you can join the discussion on everything happening in Thailand right now.
Please note that articles are not posted to the forum instantly and can take up to 20 min before being visible. Click for more information and the Thaiger Talk Guidelines.