Phuket Gazette World News: Kenya elections; Pope vote; Borneo violence; QEII cancels Welsh appearances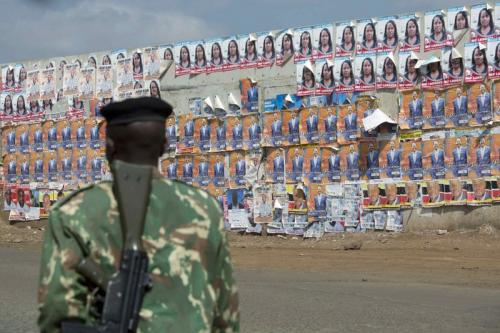 PHUKET MEDIA WATCH
– World news compiled by Gazette editors for Phuket's international community
Kenyans to vote in tense head-to-head presidential race
Reuters / Phuket Gazette
PHUKET: Kenyans vote today in a presidential election that will test whether the east African nation can restore its reputation as one of Africa's more stable democracies after a lethal ethnic rampage erupted following the 2007 poll.
Outgoing President Mwai Kibaki, the candidates and civil society groups have all appealed for a peaceful poll after the disputed vote five years ago unleashed a wave of killing by rival tribes that lasted weeks and left more than 1,200 dead.
"I also make a passionate plea for all of us to vote peacefully. Indeed, peace is a cornerstone of our development," Kibaki, barred from seeking a third five-year term, told Kenyans in a televised address before polling day.
Yet, as in 2007, the race has come down to a high-stakes head-to-head between two candidates, Prime Minister Raila Odinga and Deputy Prime Minister Uhuru Kenyatta, and once again both will depend heavily on votes from loyalists of rival tribes.
Though well ahead of six other contenders, polls suggest neither may be able to command enough ballots for an outright victory in the first round, which could set the stage for a tense run-off tentatively set for April 11. A narrow first round victory for either could raise prospects for legal challenges.
Kenya's neighbours are watching nervously, after their economies felt the shockwaves when violence five years ago shut down trade routes running through east Africa's biggest economy. Some landlocked states have stockpiled fuel and other materials.
The United States and other Western states are worried about the conduct of a poll in a state seen as a vital ally in the regional battle against militant Islam. Adding to election tensions, al Shabaab militants, battling Kenyan peacekeeping troops in Somalia, issued a veiled threat days before the vote.
But the West also frets about the result of the presidential race. One of the top candidates, Kenyatta, is indicted for crimes against humanity by the International Criminal Court.
Papal vote preparations start in earnest at Vatican
Reuters / Phuket Gazette
PHUKET: Preparations for electing Roman Catholicism's new leader begin in earnest today as the College of Cardinals opens daily talks to sketch an identikit for the next pope and ponder who among them might fit it.
The idea is to have the new pope elected during next week and officially installed several days later so he can preside over the Holy Week ceremonies starting with Palm Sunday on March 24 and culminating in Easter the following Sunday.
The general congregations, closed-door meetings in the interregnum between a papacy and the conclave to choose the next one, will hold morning and afternoon sessions in an apparent effort to discuss as much as possible in a short time.
The list of challenges facing the crisis-hit Church could take weeks to debate, but the Vatican seems keen to have only a week of talks so the 115 cardinal electors – those under 80 – can enter the Sistine Chapel for the conclave next week.
High on the agenda will be Church governance after last year's Vatileaks scandal exposed corruption and rivalries in the Vatican's Curia bureaucracy. Cardinals expect to be briefed on a secret report to the pope on the problems it highlighted.
"We should know about some things we don't have enough information about because of our work or the distance (from Rome)," Honduran Cardinal Oscar Rodriguez Maradiaga told Italian television.
Cardinal Daniel DiNardo, archbishop of Galveston-Houston in Texas, noted more than half the cardinal electors had been named since the now retired Pope Benedict was chosen in 2005 and had to find out how this most secretive of elections is conducted.
"Part of this is learning," he told journalists. Cardinals over 80 can attend the general congregations and discuss issues with the electors, but not take part in the conclave itself.
Mexican president warns party over graft: No one is untouchable
Reuters / Phuket Gazette
PHUKET: Mexican President Enrique Pena Nieto on Sunday sounded a warning shot to his ruling party over corruption, saying no one is above the law as he tries to tackle the graft that has blighted its reputation in the past.
Speaking just days after the head of Mexico's powerful teachers' union was arrested on charges of embezzling around $200 million, Pena Nieto vowed a new era of transparency at a congress attended by some 4,200 members of his Institutional Revolutionary Party, or PRI.
"There are no untouchable interests," said Pena Nieto, who pledged to break with the party's past reputation for shady deals and patronage when he won the presidency last year. "The only interest I will protect is the national interest."
Political analysts say the arrest of union leader Elba Esther Gordillo, herself a former PRI grandee, was a warning to any politicians or labour bosses involved in corruption.
However, the incident also raised fears that the PRI may be returning to past tactics of squashing dissent. Gordillo left the PRI several years ago and had opposed a new law being pushed by Pena Nieto to overhaul Mexico's education system.
The PRI had become a byword for corrupt and often authoritarian rule by the time it was voted out of office in 2000 after a 71 years in power.
Pena Nieto, who is seeking to push through a raft of economic reforms in a bid to modernize the economy and boost growth, campaigned on a promise of a new PRI.
The party has updated its manifesto to include measures to foster transparency, including free access to information, which party members say applies in particular to economic issues.
"Today we are a more transparent party, open to the scrutiny of the people and being held to account," Pena Nieto said. "Today the PRI has an instrument to distance itself from and reject those who are not up to the ethical standards of our party."
"Let us demonstrate through our attitude, our voice, our actions that we are a new generation of the PRI."
(Reporting by Simon Gardner; Editing by Kieran Murray and Christopher Wilson)
Germany to prevent Bulgaria, Romania entering Schengen – magazine
Reuters / Phuket Gazette
PHUKET: Germany will prevent Bulgaria and Romania from entering the passport-free Schengen zone when European ministers meet to discuss the issue on Thursday, German Interior Minister Hans-Peter Friedrich said in a magazine interview.
"If Romania and Bulgaria insist on a vote, the attempt will fail due to a German veto," Friedrich was quoted as saying in
Der Spiegel
on Sunday.
"Even the idea of a partial approval i.e. for entry by air or seaports is off the table," he added.
He said Bulgaria and Romania, which joined the EU in 2007, needed to tackle corruption more decisively and that German citizens would only accept an expansion of the Schengen area if the essential requirements were fulfilled, which he said was not currently the case.
Bangkok and Singapore jump in rankings for world living costs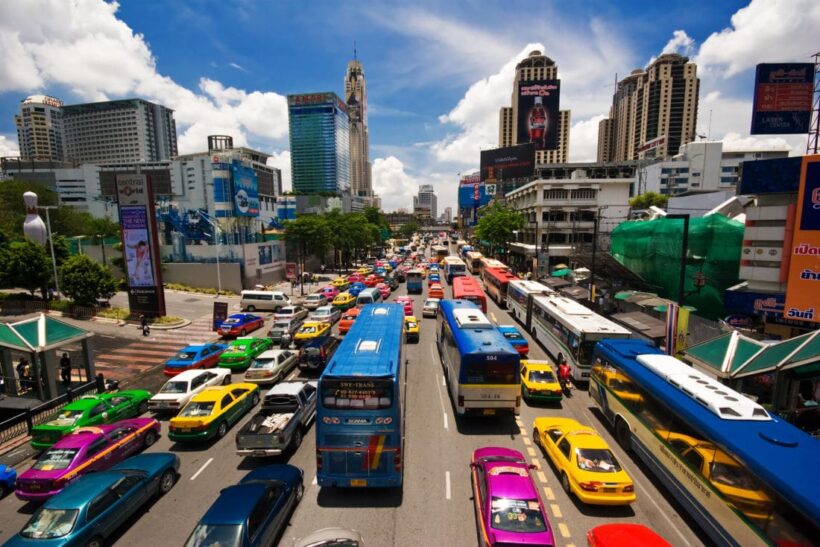 Bangkok is now the 63rd most expensive location in a new cost of living survey for expats. Singapore has experienced a big rise in the rankings, becoming the 12th most expensive location in the world for expatriates.
Lee Quane, regional director for Asia at ECA International says that Bangkok has risen 100 places in just the last five years.
"We have seen the cost of living in Thailand increase over several years now. It's now the 63rd most expensive location in our list."
"The city is now significantly more expensive than regional capitals including Jakarta, Kuala Lumpur and Manila. Meanwhile, Singapore's rise in our rankings is largely due to another strong year for the Singapore dollar."
Singapore has overtaken Beijing (China), Busan (South Korea) and Yokohama (Japan) compared to a year ago.
The ECA's Cost of Living Survey compares a basket of like-for-like consumer goods and services commonly purchased by international assignees in 482 locations worldwide.
ECA International has been conducting research into cost of living for over 45 years. Hong Kong is now the fourth-most expensive location in the world for expatriates, up from 11th last year, and the second most expensive location in Asia. After being ranked in 28th place just five years ago, Hong Kong now sits only behind Ashgabat, Turkmenistan, and the Swiss cities Zurich and Geneva.
Prices in Hong Kong rose at a faster rate in the past 12 months compared to Tokyo, Shanghai and Seoul. Shanghai was the only mainland Chinese city to feature in the global top 10, staying in 10th place.
"The Chinese yuan has been very stable compared to other currencies during the survey period."
The location with the highest cost of living in the world was Ashgabat in Turkmenistan, which rose 110 places from last year. Quane said that although the rise of Ashgabat in the rankings may be a surprise to some, those familiar with the economic and currency issues experienced by Turkmenistan over the past few years may have seen this coming.
"Ever-escalating levels of inflation, coupled with a prominent illegal black market for foreign currencies have pushed up the cost of imports. This implies that the costs for visitors in Ashgabat, at the official exchange rate, have increased enormously – putting it firmly at the top of the rankings."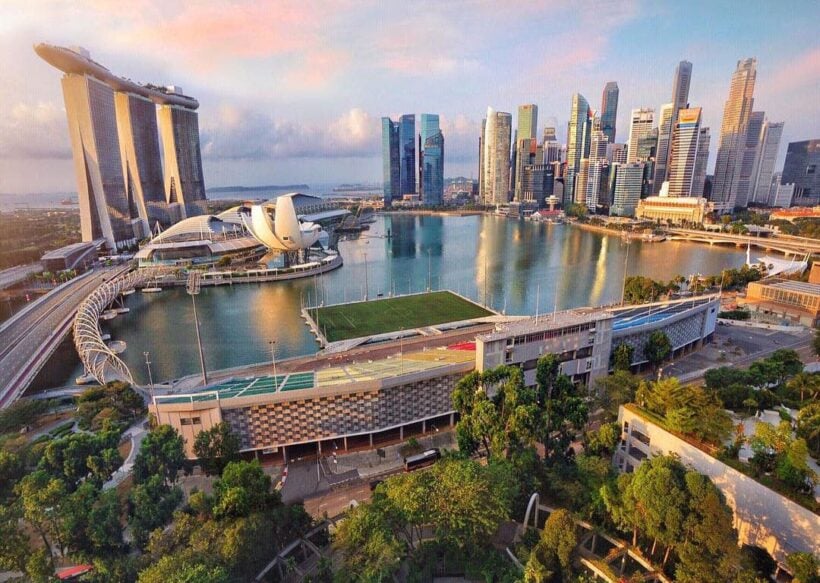 Singapore, now the 12th most expensive place in the world
Melbourne named as first non-US city to be an Uber flying-taxi testbed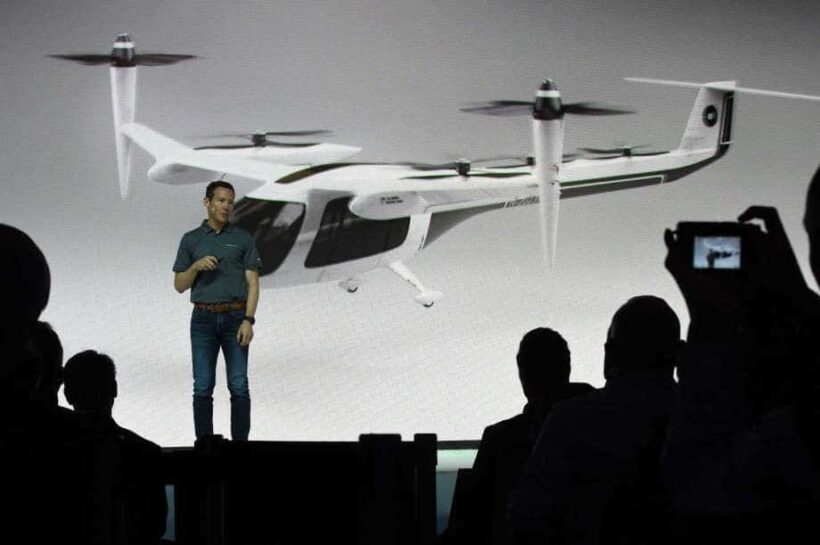 Flying cars. Long awaited, a thing of 1950s editions of Popular Mechanics and sci-fi, now a small step closer to reality.
Uber, the worldwide ride-sharing App, say it is going to use Melbourne, Australia as the first non-US city for its new aerial transportation service. They've even claimed 2023 as their launch date for the initiative. Melbourne joins Dallas and LA as test locations for the world's first working fleet of flying 'taxis'.
But there are plenty of skeptics despite the large investment and working models currently being kicked around. There have been many drawings and plans, and a lot of talk, but few working, flying cars have made it to the skies for serious testing at this stage.
Uber has announced its southern hemisphere test bed location at the Uber Elevate Summit in Washington as it unveiled its vision for flying taxis as a way to ease traffic congestion in the world's largest cities.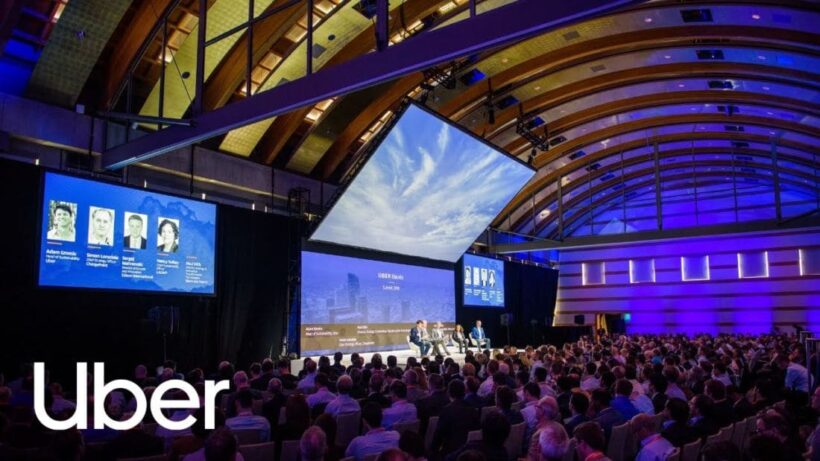 This week, Uber also announced new aircraft partners to the program – one of them Pennsylvania-based Jaunt Air Mobility, which will produce a rotor and fixed-wing version of new Uber flying taxis. Uber have also displayed the Bell Nexus flying quadcopter – basically a mega 'drone' with engines and a cabin large enough to carry passengers.
Uber says the 'aerial option' will be included on their smartphone app that will include ground and air transportation and pool passenger into one aircraft.
In the past week Uber launched their first aerial service with helicopters taking passengers from downtown Manhattan to John F. Kennedy International Airport as a fill in before the first generation of purpose-built Uber flying car/drones take to the skies. Be prepared to fork out $220 for the eight minute helicopter trip between lower Manhattan and JFK International with the Bell Helicopter service starting next month.
One million come out to protest in Hong Kong over China's new extradition law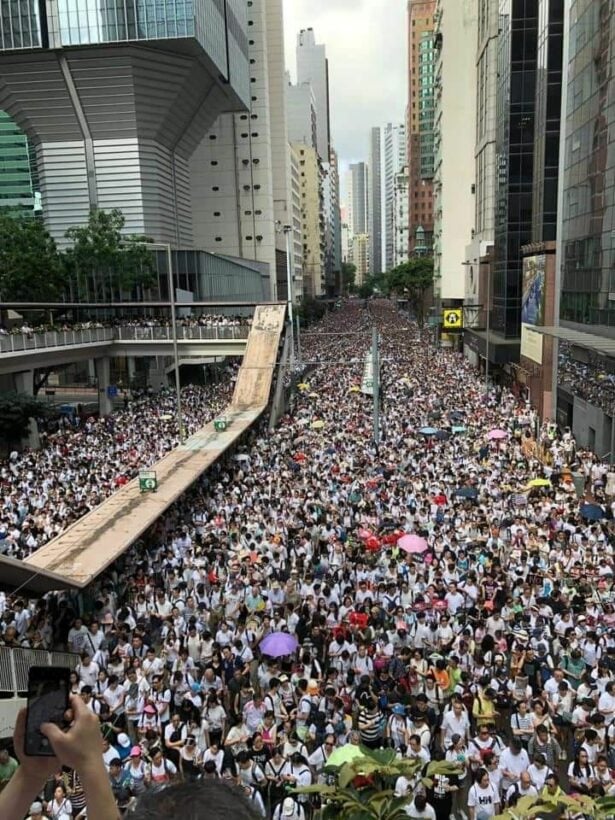 Huge crowds, estimated to be over 1 million, massed in Hong Kong over the weekend to protest against pro-beijing leaders allowing extraditions to the mainland.
The demonstrations were the largest in the international finance hub since the 1997 handover when the region was returned from Britain (which 'leased' the colony for 99 years) back to China.
Hong Kong's pro-Beijing leaders have been in the process of pushing a bill through the local parliament that would allow extraditions to any jurisdiction with which it does not already have a treaty – that includes mainland China.
The proposals have sparked an outcry and galvanised new opposition that unites a wide cross-section of the city. Six hour protests moved through the Hong Kong streets over the weekend shouting "Scrap the evil law" and "Oppose China extradition!"
In a statement last night the government described the protest as "an example of Hong Kong people exercising their freedom of expression" but didn't concede any changes to the legislation urging their politicians to continue debating the bill.
Hong Kong's leaders continue to insist the law is needed to plug loopholes and stop the city being a 'safe haven' for mainland fugitives and dissidents.
China has been trying to exert more control over the business hub since whilst pro-democracy campaigners have been resisting the creeping 'Chinafication' and asking for the 'one country, two systems' sentiment to be observed. Under the principle, regions like Macao and Hong Kong could continue to have their own governmental system, legal, economic and financial affairs, including trade relations with foreign countries.