Phuket Gazette World News: Kenya elections; Pope vote; Borneo violence; QEII cancels Welsh appearances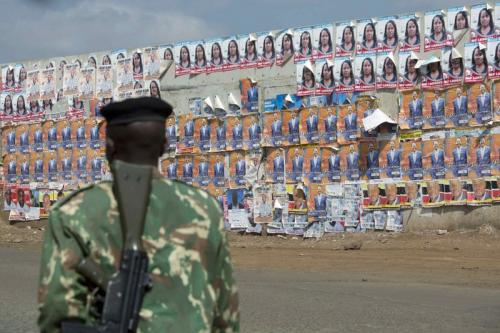 PHUKET MEDIA WATCH
– World news compiled by Gazette editors for Phuket's international community
Kenyans to vote in tense head-to-head presidential race
Reuters / Phuket Gazette
PHUKET: Kenyans vote today in a presidential election that will test whether the east African nation can restore its reputation as one of Africa's more stable democracies after a lethal ethnic rampage erupted following the 2007 poll.
Outgoing President Mwai Kibaki, the candidates and civil society groups have all appealed for a peaceful poll after the disputed vote five years ago unleashed a wave of killing by rival tribes that lasted weeks and left more than 1,200 dead.
"I also make a passionate plea for all of us to vote peacefully. Indeed, peace is a cornerstone of our development," Kibaki, barred from seeking a third five-year term, told Kenyans in a televised address before polling day.
Yet, as in 2007, the race has come down to a high-stakes head-to-head between two candidates, Prime Minister Raila Odinga and Deputy Prime Minister Uhuru Kenyatta, and once again both will depend heavily on votes from loyalists of rival tribes.
Though well ahead of six other contenders, polls suggest neither may be able to command enough ballots for an outright victory in the first round, which could set the stage for a tense run-off tentatively set for April 11. A narrow first round victory for either could raise prospects for legal challenges.
Kenya's neighbours are watching nervously, after their economies felt the shockwaves when violence five years ago shut down trade routes running through east Africa's biggest economy. Some landlocked states have stockpiled fuel and other materials.
The United States and other Western states are worried about the conduct of a poll in a state seen as a vital ally in the regional battle against militant Islam. Adding to election tensions, al Shabaab militants, battling Kenyan peacekeeping troops in Somalia, issued a veiled threat days before the vote.
But the West also frets about the result of the presidential race. One of the top candidates, Kenyatta, is indicted for crimes against humanity by the International Criminal Court.
Papal vote preparations start in earnest at Vatican
Reuters / Phuket Gazette
PHUKET: Preparations for electing Roman Catholicism's new leader begin in earnest today as the College of Cardinals opens daily talks to sketch an identikit for the next pope and ponder who among them might fit it.
The idea is to have the new pope elected during next week and officially installed several days later so he can preside over the Holy Week ceremonies starting with Palm Sunday on March 24 and culminating in Easter the following Sunday.
The general congregations, closed-door meetings in the interregnum between a papacy and the conclave to choose the next one, will hold morning and afternoon sessions in an apparent effort to discuss as much as possible in a short time.
The list of challenges facing the crisis-hit Church could take weeks to debate, but the Vatican seems keen to have only a week of talks so the 115 cardinal electors – those under 80 – can enter the Sistine Chapel for the conclave next week.
High on the agenda will be Church governance after last year's Vatileaks scandal exposed corruption and rivalries in the Vatican's Curia bureaucracy. Cardinals expect to be briefed on a secret report to the pope on the problems it highlighted.
"We should know about some things we don't have enough information about because of our work or the distance (from Rome)," Honduran Cardinal Oscar Rodriguez Maradiaga told Italian television.
Cardinal Daniel DiNardo, archbishop of Galveston-Houston in Texas, noted more than half the cardinal electors had been named since the now retired Pope Benedict was chosen in 2005 and had to find out how this most secretive of elections is conducted.
"Part of this is learning," he told journalists. Cardinals over 80 can attend the general congregations and discuss issues with the electors, but not take part in the conclave itself.
Mexican president warns party over graft: No one is untouchable
Reuters / Phuket Gazette
PHUKET: Mexican President Enrique Pena Nieto on Sunday sounded a warning shot to his ruling party over corruption, saying no one is above the law as he tries to tackle the graft that has blighted its reputation in the past.
Speaking just days after the head of Mexico's powerful teachers' union was arrested on charges of embezzling around $200 million, Pena Nieto vowed a new era of transparency at a congress attended by some 4,200 members of his Institutional Revolutionary Party, or PRI.
"There are no untouchable interests," said Pena Nieto, who pledged to break with the party's past reputation for shady deals and patronage when he won the presidency last year. "The only interest I will protect is the national interest."
Political analysts say the arrest of union leader Elba Esther Gordillo, herself a former PRI grandee, was a warning to any politicians or labour bosses involved in corruption.
However, the incident also raised fears that the PRI may be returning to past tactics of squashing dissent. Gordillo left the PRI several years ago and had opposed a new law being pushed by Pena Nieto to overhaul Mexico's education system.
The PRI had become a byword for corrupt and often authoritarian rule by the time it was voted out of office in 2000 after a 71 years in power.
Pena Nieto, who is seeking to push through a raft of economic reforms in a bid to modernize the economy and boost growth, campaigned on a promise of a new PRI.
The party has updated its manifesto to include measures to foster transparency, including free access to information, which party members say applies in particular to economic issues.
"Today we are a more transparent party, open to the scrutiny of the people and being held to account," Pena Nieto said. "Today the PRI has an instrument to distance itself from and reject those who are not up to the ethical standards of our party."
"Let us demonstrate through our attitude, our voice, our actions that we are a new generation of the PRI."
(Reporting by Simon Gardner; Editing by Kieran Murray and Christopher Wilson)
Germany to prevent Bulgaria, Romania entering Schengen – magazine
Reuters / Phuket Gazette
PHUKET: Germany will prevent Bulgaria and Romania from entering the passport-free Schengen zone when European ministers meet to discuss the issue on Thursday, German Interior Minister Hans-Peter Friedrich said in a magazine interview.
"If Romania and Bulgaria insist on a vote, the attempt will fail due to a German veto," Friedrich was quoted as saying in
Der Spiegel
on Sunday.
"Even the idea of a partial approval i.e. for entry by air or seaports is off the table," he added.
He said Bulgaria and Romania, which joined the EU in 2007, needed to tackle corruption more decisively and that German citizens would only accept an expansion of the Schengen area if the essential requirements were fulfilled, which he said was not currently the case.


Find more SE Asian News courtesy of The Thaiger.

Broke? Find employment in Southeast Asia with JobCute Thailand. Rich? Invest in real estate across Asia with FazWaz Property Group. Even book medical procedures worldwide with MyMediTravel, all powered by DB Ventures.

Is this the next big change in pop music? The winners of the IFPI Global Recording Artist of the Year Award, BTS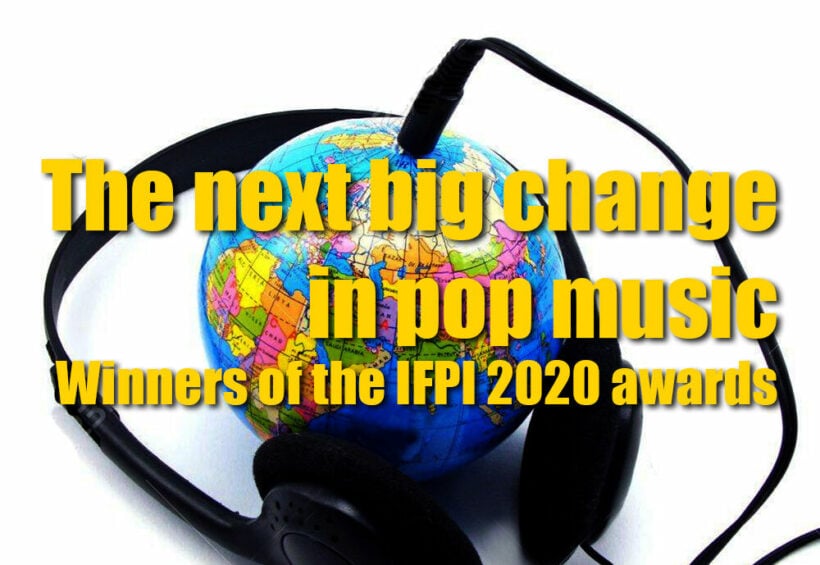 2020 IFPI Global Recording Artist of the Year Award. In the past 8 years the IFPI Global Recording Artist of the Year Award has been given to Ed Sheeran, Adele, One Direction, and Taylor Swift and Drake. BTS are backed up by ARMY, their huge fanbase.
The power of ARMY. The IFPI represents the recorded music industry worldwide. It's not a Grammy or a popularity vote. The award is calculated according to an artist's or group's worldwide performance across digital and physical music formats during the past year. Everything from streams to vinyl, CDs and downloads…. and covers their entire body of work. The award was announced last week at the culmination of the IFPI Global Artist Chart, which counted down the top 10 best-selling artists of the past year.
And it's certainly been a great year for music… not so much for going to live concerts but we've certainly had a lot more time to listen to our favourite artists and stream their clips on YouTube.
The group that won this year, based on their pure sales, actually came second in 2018 and 7th in 2019, so it isn't some statistical blip on the music radar.
The win also represents somewhat of a quantum shift in world music… the sort of thing that only happens once in a generation. Rather than the popular cross-over style shift represented by the George Gershwin's Rhapsody in Blue in 1924, the brith of rock with Bill Haley in 1955 or the rise of British pop in the 1960s, personified by The Beatles, this year's IFPI signals another generational milestone in tastes, method, world reach and engagement with fans.
In all the right-hand turns of the popular music genre, there has usually been a technological breakthrough that has accompanied them, or at least been a key aspect of their success.
In the case of the the Great American Songbook, the foundations of the pop music genre, it was the recorded record and the start of radio-as-entertainment in the 1920s that provided a method to reach a huge audience with the new sounds and tunes for the first time.
Then it was the 7" single that made music cheaper and easier to play, that revolutionised the radio music formats of the 1960s and provided the perfect vehicle of the British pop revolution to spread around the world.
Keep in contact with The Thaiger by following our Facebook page.
Never miss out on future posts by following The Thaiger.
38 people die "bloodiest day" since Myanmar coup – United Nations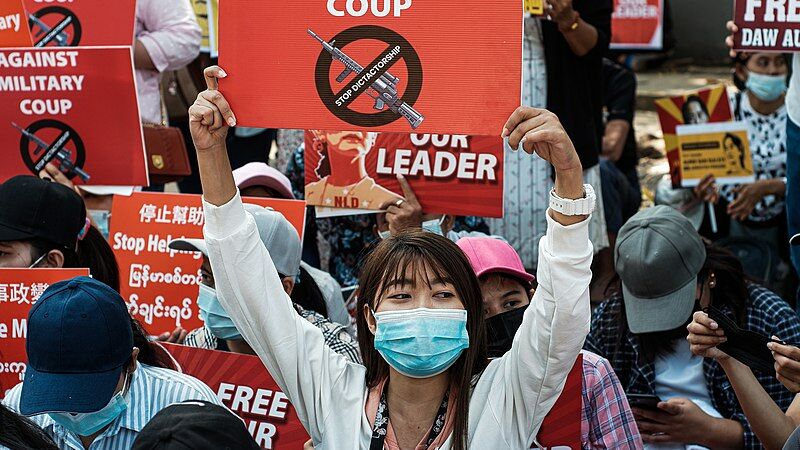 38 people died during Myanmar's anti-coup protests yesterday in what the United Nations is calling the "bloodiest day" in the country since the February 1 military takeover. UN special envoy for Myanmar Christine Schraner Burgener said the death toll is "shocking" and that the situation in the Southeast Asian country could lead to a "real war."
Since last month's coup, more than 50 people have died while many others have been wounded in protests against military rule. Witnesses say police and soldiers have opened fire with little warning. In a virtual briefing, the UN envoy said experts believe the Burmese police are using 9mm sub-machine guns to fire shots at civilians.
"I saw today very disturbing video clips. One was police beating a volunteer medical crew. They were not armed… Another video clip showed a protester was taken away from police and they shot him from very near, maybe one metre. He didn't resist his arrest and it seems he died on the street."
Burmese troops seized power of the civilian government last month, citing what they say was a fraudulent election, although the election commission said the vote was fair. A number of civilian politicians were arrested including democratic leader Aung San Suu Kyi, who had won the November election for state counsellor in a landslide.
Christine says more than 1,200 people are now under detention and many do not know where their loved ones are.
Keep in contact with The Thaiger by following our Facebook page.
Never miss out on future posts by following The Thaiger.
Muay Thai added to European Games 2023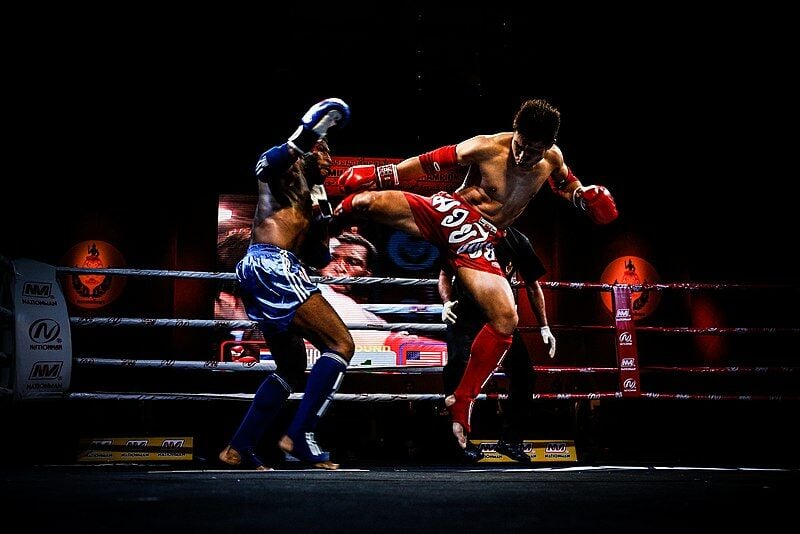 Thailand's national sport Muay Thai has been added to the European Games 2023, set to be held in Poland. While Asia has been leading the sport for decades, many recent Muay Thai champions are from Europe, according to Sakchye Tapsuwan, president of the International Federation of Muaythai Associations, the governing body for the sport.
"Europe has grown in strength, evidenced at the last two World Championships, where the overall winners were teams from Europe."
Held by the European Olympic Commission, the European Games is considered a staging post to the Olympics. Thousands of elite athletes from 50 participating nations have the opportunity to compete in one of the 15 sports. Now Muay Thai, an ancient martial art dating back 1,000 years with ties to centuries-old traditions, is included on the list.
The format of the European Games is in line with the Olympic Movement standards for gender equality. The categories are equal for men and women with 7 male and female divisions and 2 coed teams. Creating equal opportunities for men and women fighters is a "vision" both the federation and the European Olympic Committee share, according to director of the federation, Charissa Tynan.
"For IFMA, gender equality is not about ticking the box, it is about ensuring that women and men have the same opportunities to shine together on one stage as one family."
Keep in contact with The Thaiger by following our Facebook page.
Never miss out on future posts by following The Thaiger.