Phuket Gazette World News: Israel launches retaliatory air strikes on Gaza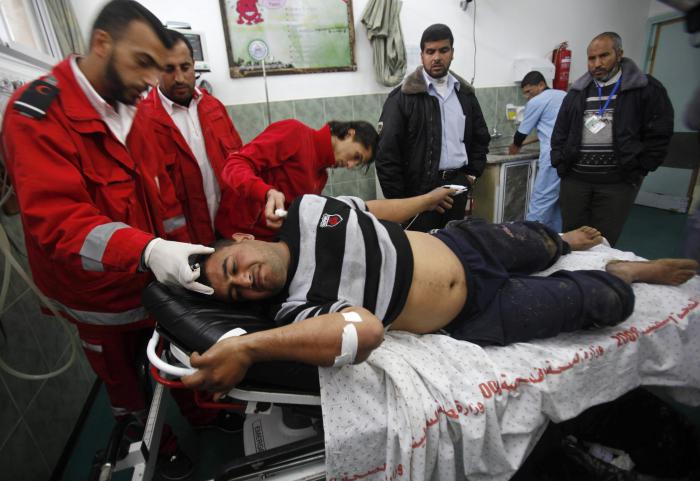 PHUKET: A small armed faction in the Gaza Strip fired rockets at Israel on Thursday, drawing retaliatory air strikes and pushing cross-border violence into a third day despite a truce called by the more powerful Palestinian group Islamic Jihad.
The clashes have been the most intense since the Gaza war of November 2012. This time, however, casualties have been scant with winter rains keeping many people indoors, and Israel's Iron Dome interceptor shooting down some of the Palestinian rockets. Most Israeli strikes have hit unmanned militant facilities.
Hamas, the Islamist movement governing Gaza, has also kept its fighters out of this flare-up so far.
The Iranian-backed Islamic Jihad, which often operates independent of Hamas, began the barrage on Wednesday after Israel's forces killed three of its fighters a day earlier.
On Thursday afternoon, Islamic Jihad leader Khaled al-Batsh announced that a deal that had been brokered by Cairo to end the 2012 war was back in effect, provided the Israelis also complied.
"Following intensive Egyptian contacts and efforts, the agreement for calm has been restored," he said on Facebook.
Within hours, however, the Popular Resistance Committee (PRC), a Gaza splinter group, said it had launched eight rockets into Israel. At least four struck open areas and one was downed by Iron Dome, the Israeli military said.
Israel's air force then bombed a PRC camp in southern Gaza and "three other terror sites" to the north, the military said.
Talk of reoccupation
There was no immediate word of any injuries. On Thursday morning, before the Islamic Jihad cease-fire announcement, three Palestinians were hurt in an Israeli air strike.
On Wednesday, Israel carried out 29 air strikes and its tanks shelled militant targets in Gaza as Islamic Jihad fired 60 rockets. There were no casualties in Wednesday's exchange.
Israel withdrew from Gaza in 2005 after 38 years of occupation, a unilateral move that boosted Hamas, Islamic Jihad and other Palestinian groups hostile to the Jewish state.
Since then, there have been several outbreaks of fighting. In recent months, however, Hamas has sought to maintain calm after being weakened by the fall of sympathetic Islamist politicians in Cairo and by the resulting clampdown on arms and commercial smuggling from Egypt to Gaza.
Israel's hard line foreign minister, Avigdor Lieberman, has called for Gaza to be retaken and Hamas crushed. Such actions would prove to be bloody and damaging for peace talks with the rival U.S.-backed Palestinian administration in the occupied West Bank.
"The only solution to this situation of a ceaseless cycle of terror is reoccupation of Gaza and a clean-out of the stables there," Lieberman said on Facebook on Thursday.
Netanyahu, however, sounded more restrained. He vowed Israel would "hit back with increasing force" against anyone who tried to ruin celebrations over the next few days of the Jewish festival of Purim.
Israel did not publicly respond to Islamic Jihad's truce announcement but one of its senior defence officials said earlier on Thursday he expected the fighting to die down soon.
Palestinian sources noted that Hamas had not joined in the rocket attacks, an apparent sign that it hoped to avoid a wider conflict, but it did not immediately act to stop the launches, either.
Islamic Jihad has strong ties with Iran, Israel's arch-foe, and it is the second largest faction in the enclave. Smaller groups include al Qaeda-aligned militants.
Last week Israel's navy seized a ship in the Red Sea. Israeli officials said it was ferrying advanced Iranian-supplied rockets to Gaza.
— Phuket Gazette Editors
Keep in contact with The Thaiger by following our
Facebook page
.


Find more SE Asian News courtesy of The Thaiger.

Broke? Find employment in Southeast Asia with JobCute Thailand and SmartJob Indonesia. Rich? Invest in real estate across Asia with FazWaz Property Group or get out on a yacht anywhere with Boatcrowd. Even book medical procedures worldwide with MyMediTravel, all powered by DB Ventures.

Burmese surfing team head to SEAsia Games, a first for Myanmar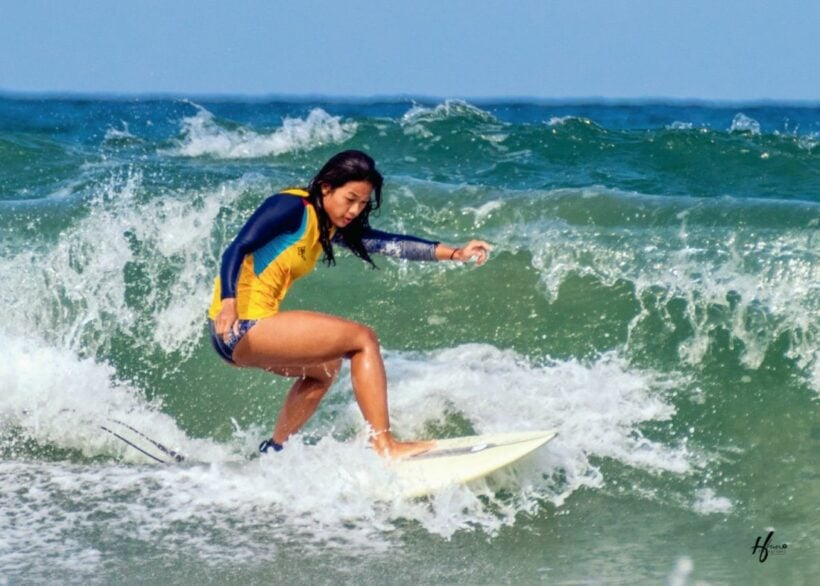 PHOTO: Burmese surfer Thwe Thwe Soe practicing off the coast of Ngwe Saung – Myanmore
Paddling hard and smiling, Thwe Thwe Soe flung herself up on the board just as a wave was breaking, spreading her arms out for balance before getting knocked off.
"I can't live without surfing. I did not expect to be chosen for the national team but I'm thrilled at the opportunity."
Thwe Thwe Soe was speaking after a day in the blue waters off the small coastal resort town of Ngwe Saung. Competitive surfing was barely known in Myanmar a few years ago but one local beach town is riding a wave of enthusiasm to the Southeast Asia Games for the first time ever.
The Southeast Asian country is flanked by surf-ready coasts to the west and south, but decades of military rule, lack of equipment and poverty kept aspiring athletes from testing the waters. The 25 year old encountered the sport while studying in southern California and has been hooked since, saying she "always feels happy" on the water.
Now she is going up against the region's giants at the December games in the Philippines. Thwe Thwe Soe has one of the best chances to medal among the handful of surfers going, but all are training hard.
"We surf for at least four to six hours a day," said American coach Robert Brickell, a 26 year old originally from New York.
The mild waves at Ngwe Saung present a paradox for competitive surfers – they are good to learn on but much tamer than the conditions in surfing hotspots. The team went to Bali in Indonesia for two months to get used to some "big wave surfing" and have made enormous strides in a short amount of time, Brickell said.
"My hope is that we can show everybody that people from Myanmar, we know how to surf, we know how to respect the ocean. And of course our hope is to win some meets."
The Surf Association of Myanmar was established only this year. The sport is slowly gaining prominence thanks to the impassioned surfers, most from a village near the beach and newcomers themselves. Ngwe Saung is the heartland of the growing craze and has now hosted several competitions.
"We hadn't heard of surfing before 2017. It will be a difficult competition but we will do our best for sure." said 19 year old Aung Min Naing.
SOURCE: Agence France-Presse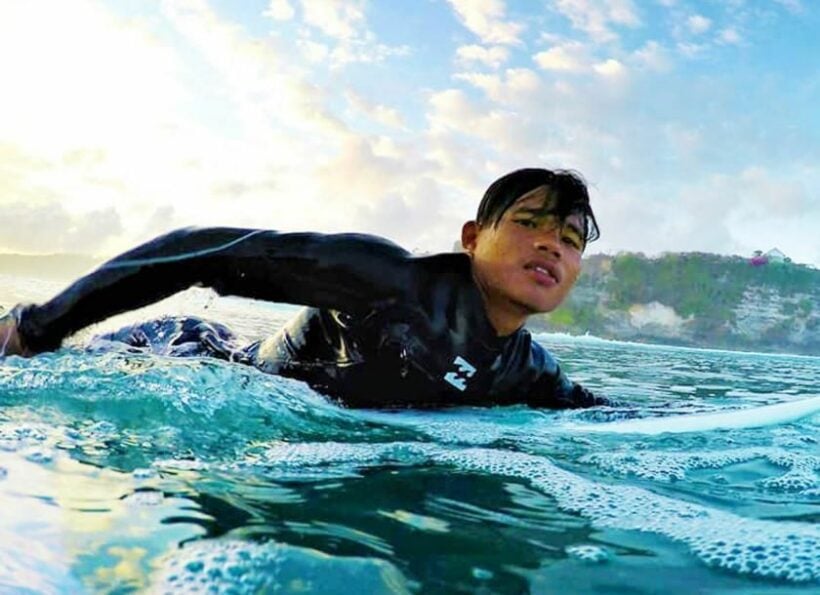 PHOTO: Aspiring new Burmese surfer, Aung Min Naing – MMTimes.com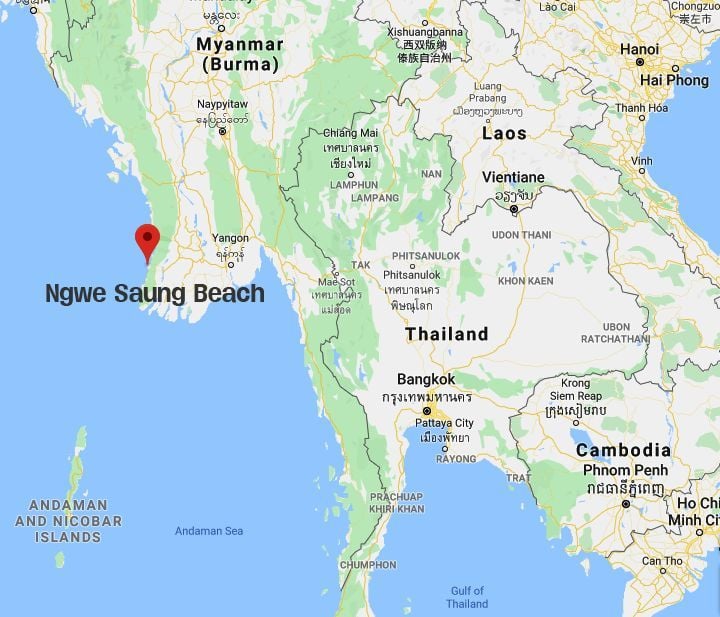 Keep in contact with The Thaiger by following our
Facebook page
.
The K-pop Olympics: performers battle in the K-pop festival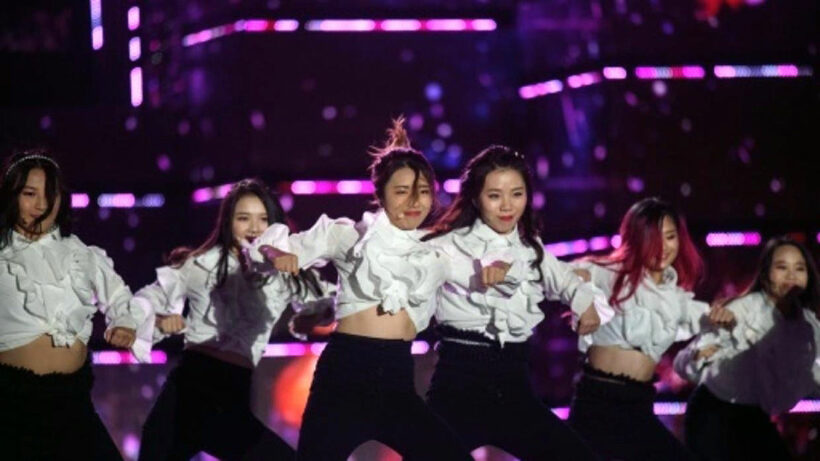 On the streets, in parks and garages, seven Cuban youngsters spent seven months practising K-pop moves to secure a spot on their dream stage: an appearance in South Korea to imitate their idols. 13 final teams from 80 countries are competing in the 2019 event.
At the grandly titled and government-funded Changwon K-pop World Festival contestants from around the globe perform imitation dances or sing cover versions of the genre's biggest hits, with thousands of fans cheering them on.
In terms of global heft, South Korea is overshadowed by its much larger neighbours China and Japan, but the event is a way for Seoul to derive soft power from one of the country's biggest cultural exports. In terms of pop-power, South Korea's K-Pop is now a recognised world-wide music phenomenon with bands like BTS and Blackpink figuring amongst the other big-hitters on the Billboard charts and outselling their western counterparts with millions of albums and downloads.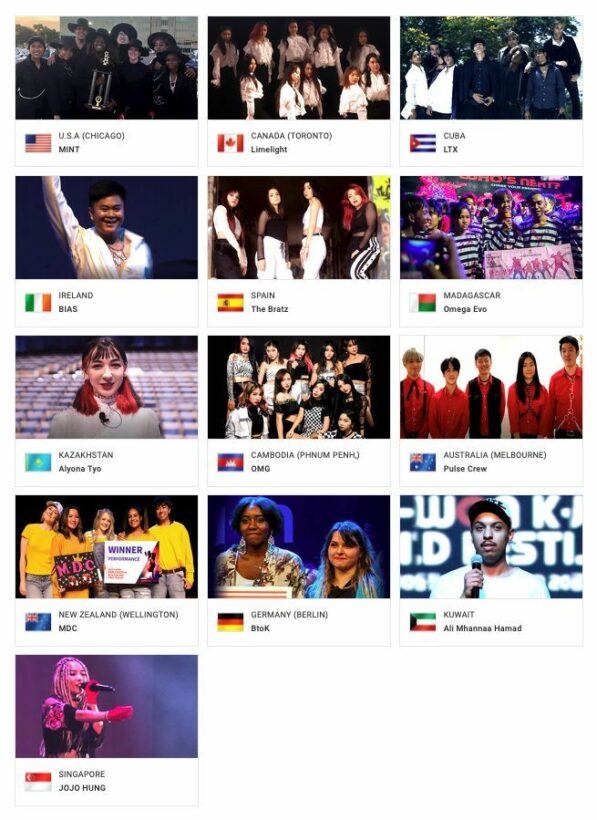 Finalists for this year
Cuba's Communist government is one of North Korea's few remaining allies: when President Miguel Diaz-Canel, successor to the Castro brothers Fidel and Raul, visited Pyongyang last November he was only the third foreign head of state to do so since leader Kim Jong Un inherited power in 2011.
But rather than geopolitics, Havana performer Karel Rodriguez Diaz – whose mannerisms and sleek hairstyle could easily be mistaken for those of a K-pop star – is more motivated by high-tempo beats and superslick dance moves.
"We never had a place with a mirror or a choreographer who could teach us the steps" but they kept on practising, he said.
His team-mate Elio Gonzalez added: "We are so excited to represent not just Cuba but also the whole of Latin America."
Some 6,400 teams from more than 80 countries entered the competition, according to organisers, with 13 groups from places as diverse as Kuwait and Madagascar winning through to the final in Changwon, where they appeared on stage waving their national flags.
"This is like watching the Olympics, a K-pop Olympics," said the event's host Lia, a member of K-pop group ITZY.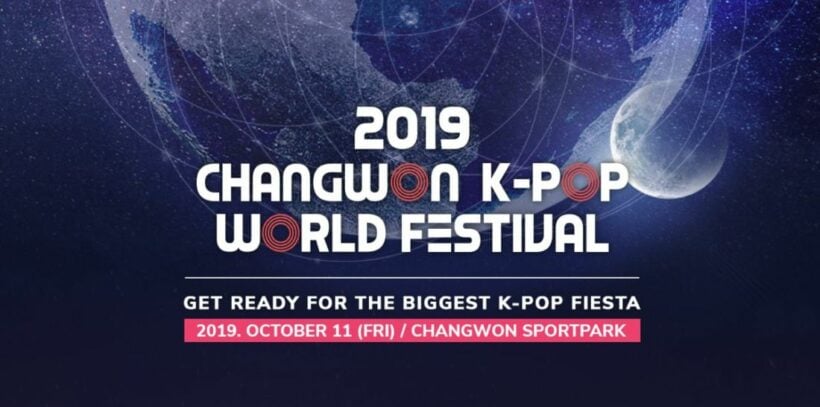 The Korean Wave
K-pop – along with K-drama soap operas – has been one of South Korea's most successful cultural exports to date. A key part of the "Korean Wave" which has swept Asia and beyond in the last 20 years, the K-pop industry is now estimated to be worth $5 billion, with boyband BTS its latest high-profile exponent, becoming the world's most successful band in the past 12 months, selling out stadium concerts within minutes, around the world.
The South Korean government has financed a variety of K-pop themed events in what CedarBough Saeji, a visiting professor at Indiana University Bloomington in the US, said was a form of long-term "soft power diplomacy".
"When you are covering you get to 'become' those idols for the three and a half minutes of the song," she said, adding that performers will go so far as matching their clothing, accessories and hairstyle to their heroes and heroines.
"The cover dancers of today will be diplomats, news reporters, and business leaders in forty years," she went on.
"And hopefully they'll still have a soft spot in their heart for Korea. Korea can't win the world through hard power – armies, economic bullying – but with soft power even a small country like Korea has a chance."
The music also provides an artistic alternative for overseas fans, especially those in developing countries, Saeji added.
"The West, especially the United States, has been so dominant culturally for so long, and having a different cultural pole to look to provides hope that one's own country can experience similar success in the future."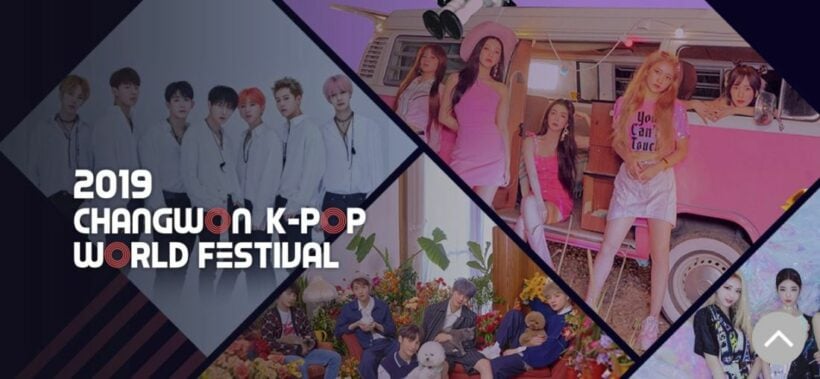 Be who you want
Beneath its glitz and glamour, the K-pop industry is also known for its cutthroat competition, a lack of privacy, online bullying and relentless public pressure to maintain a wholesome image at all times and at any cost.
Sulli, a popular K-pop star and former child actress who had long been the target of abusive online comments was found dead on Monday, with her death sending shockwaves through fans around the world.
"I think a day where (people) would be ashamed of the K-show business will surely come," a South Korean online user wrote in the wake of the star's death.
"I think an industry that makes money by (making people) sing, dance, undergo plastic surgeries and go on a diet to please the gaze of others since they are teenagers should really go bankcrupt."
But for Kenny Pham, a finalist from the US at last week's contest, K-pop's diversity – with some tunes having dark themes, while others were "cute" or sensual – is what gives him a sense of liberation.
"I like how expressive you could be," the 19 year old told AFP last week.
"I feel like it's a place where you could show the passion you have for music, dance or fashion. No one is bashing you for what your likes are."
SOURCE: Agence France-Presse
Keep in contact with The Thaiger by following our
Facebook page
.
Saudi Arabia eases visa restrictions for US and European visitors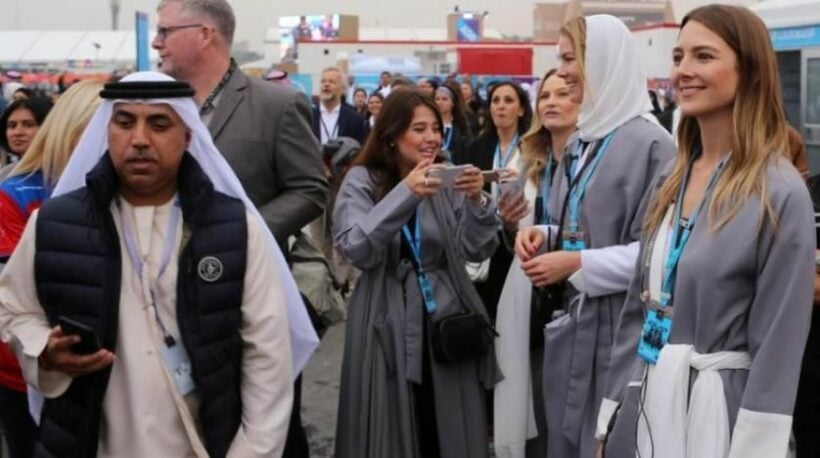 PHOTO: aawsat.com
American and European passport holders, along with those from most Asian countries, can now apply for Saudi Arabian tourist visas either online or on arrival, provided they meet certain criteria.
Prior to this, the only foreigners allowed to visit Saudi Arabia were usually those travelling on business, resident workers and their family members, or Muslim pilgrims on pilgrimage to Mecca and Medina.
In an attempt to boost tourism and diversify the economy's reliance on oil, the Kingdom has expanded the availability of tourist visas beyond what was initially 49 countries. Visitors from eligible countries no longer need to apply for a visa at an overseas Saudi embassy but can do so online or on arrival.
The multiple-entry visa costs approximately US$120, is valid for a year, and permits a stay of up to 3 months on each entry.
However, authorities in the Kingdom were quick to implement a public decency code following the visa announcement.
"Immodest dress and public displays of affection are banned, but foreign men and women may rent hotel rooms together without having to prove they are married."
A strict ban on alcohol remains in place.
Last weekend the South Korean band BTS became the first foreigners to hold a solo concert in the Kingdom, allowing teenage and older woman to attend without a male escort and allowing them to dance and sing along (in Korean of course). The band, in turn, turned down some of their 'ab flashing' and physicality during their record-breaking "Love Yourself" stadium concert in Riyadh.
The septet were invited to perform in Saudi Arabia as part of the Kingdom's attempts to become more open to foreigners and diversify their income away from oil production.
SOURCE: Reuters
Keep in contact with The Thaiger by following our
Facebook page
.