Phuket Gazette World News: Greece faces massive layoffs; NK demands Panama free arms ship; Rolling Stone outrage; Taliban asks Malala to come home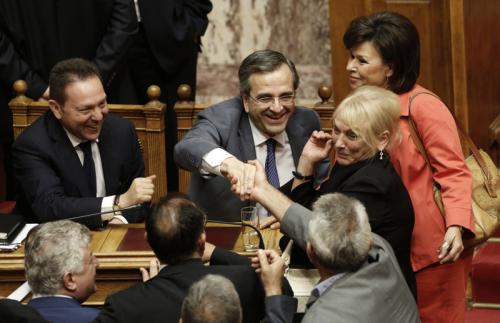 PHUKET MEDIA WATCH
– World news compiled by Gazette editors for Phuket's international community
North Korea demands Panama free seized ship carrying arms
Reuters / Phuket Gazette
PHUKET: North Korea demanded on Thursday the release of its ship held in Panama with what appear to be missile radar and other weapons loaded in Cuba, saying it was sailing under a legitimate deal and calling the initial suspicion of drugs on board "a fiction."
"The Panamanian investigation authorities rashly attacked and detained the captain and crewmen of the ship on the plea of 'drug investigation' and searched its cargo but did not discover any drug," North Korea's Foreign Ministry spokesman said.
"This cargo is nothing but aging weapons which are to send back to Cuba after overhauling them according to a legitimate contract," the spokesman was quoted as saying by the official KCNA news agency.
"The Panamanian authorities should take a step to let the apprehended crewmen and ship leave without delay."
Panamanian authorities seized the North Korean freighter and found what appeared to be components for Soviet-era missile radar system under sacks of brown sugar.
The ship was stopped last week as it headed into the Panama Canal and authorities arrested the crew on Monday after finding undeclared missile-shaped objects, a potential violation of U.N. sanctions linked to the North's nuclear and missile programmes.
Panama said on Wednesday that it had asked the United Nations to determine the legality of the cargo.
Cuba, which has close diplomatic ties with North Korea, said the cargo contained "obsolete defensive weaponry" being sent back to North Korea for repairs and included anti-aircraft missile batteries, disassembled rockets and fighter jet parts.
Security experts said there was a possibility North Korea was trying to import the equipment and the explanation about repairing the items may be a disguise.
Britain's ambassador to the United Nations said the ship appears to have violated U.N. arms embargo on North Korea.
North Korea has been under wide-ranging sanctions under Security Council resolutions since 2006 that ban trade of most types of weapons after conducting missile and nuclear tests in defiance of international condemnation.
It tested a nuclear device for the third time in February that led to the adoption of the latest Security Council resolution that tightened the sanctions regime.
Greece approves scheme to fire thousands of public workers
Reuters / Phuket Gazette
PHUKET: Greece's shaky coalition government scraped through a vote on Wednesday on a bill to sack public sector workers as thousands chanting anti-austerity slogans protested outside parliament.
The vote was the first major test for Prime Minister Antonis Samaras's two-party coalition since losing an ally over the abrupt shutdown of the state broadcaster last month, which left it with a scant five-seat majority in the 300-seat parliament.
After midnight on Wednesday, 153 lawmakers out of the 293 present voted in favour of the bill, whose passage was required to unlock nearly 7 billion euros (6 billion pounds) in aid from European Union and International Monetary Fund lenders.
The bill includes deeply divisive plans for a transfer and layoff scheme for 25,000 public workers – mainly teachers and municipal police – that had triggered a week of almost daily marches, rallies and strikes in protest.
About 5,000 Greeks flooded the street outside parliament as the vote neared, with some chanting: "We will not succumb, the only option is to resist" and holding aloft black balloons – though turnout was much smaller than in protests last year.
"After 12 years on the job, they fire us in one night," Patra Hatziharalampous, a 52-year-old school guard in uniform said between sobs. "If they have any guts, they should say no to the bailout and take some of the bill's articles back."
The reforms were passed hours before German Finance Minister Wolfgang Schaeuble – Europe's leading proponent of austerity blamed by many Greeks for their woes – arrives in Athens for his first visit to Greece since the debt crisis began in 2009.
Before the vote, Samaras announced Greece's first tax cut since its crisis began nearly four years ago, in a bid to placate protests and an increasingly restive public mood.
"We will not relax," Samaras said in a surprise television address to announce that value-added tax (VAT) in restaurants would be cut to 13 percent from 23 percent starting August 1.
"We will continue climbing up the hill, we will reach the top, which is not far, and better days will come for our people."
In a clip that became an instant hit on social media site Twitter, television stations accidentally showed Samaras fumbling at an initial attempt to read the statement and swearing "Damn my head, ******" as he walked off the podium.
Drawing blood
The government had made a show of arguing for the restaurant VAT cut during its latest talks with lenders, and analysts said the move was a symbolic attempt to show austerity-hit Greeks that there was light at the end of the tunnel.
Samaras said the cut would help curb tax evasion, a major problem in the country and one of the reasons it slid into a debt crisis in 2009, but warned that if evasion persisted VAT would revert to 23 percent.
"The crucial thing is that it was announced now and not after the summer," said Thomas Gerakis, head of Marc Pollsters. "How it will benefit consumers remains to be seen."
Athens has been limping along on two bailouts worth over 240 billion euros ($315 billion) since 2010, which it has secured at the price of wage cuts and tax rises that have triggered a six-year recession and sent unemployment to 27 percent.
The latest bill agreed with lenders includes a luxury tax on houses with swimming pools and owners of high performance cars.
But the move that has drawn the most anger is the plan to place 25,000 workers into the layoff scheme by the end of 2013, giving them eight months to find another position or get laid off. Greece's public sector is widely seen as oversized, inefficient and filled with patronage hires, but many Greeks believe society can no longer go tolerate cuts or tax hikes.
Uniformed municipal police, garbage collectors in orange vests and hundreds of other public sector workers have taken to the streets of Athens almost daily on motorbikes in over a week of protests, blowing whistles, honking horns and blaring sirens.
Rolling Stone photo of accused Boston bomber draws outrage
Reuters / Phuket Gazette
PHUKET: Boston officials reacted with outrage Wednesday to an upcoming cover of
Rolling Stone
magazine featuring an image of accused marathon bomber Dzhokhar Tsarnaev that was described by Mayor Thomas Menino as "a disgrace."
While the magazine defended its decision, drugstore chain CVS Caremark Corp refused to sell it.
"It's a total disgrace, that cover of
Rolling Stone
," Menino told reporters at the opening of a rail station. "It should have been about survivors or first responders. Why are we glorifying a guy who created mayhem in the city of Boston? I am going to be in touch with the publishers and tell them how I feel about it
— Phuket Gazette Editors
Keep in contact with The Thaiger by following our Facebook page.
Never miss out on future posts by following The Thaiger.


Find more SE Asian News courtesy of The Thaiger.

Broke? Find employment in Southeast Asia with JobCute Thailand. Rich? Invest in real estate across Asia with FazWaz Property Group. Even book medical procedures worldwide with MyMediTravel, all powered by DB Ventures.

Hong Kong partially locks down, forcing thousands to undergo Covid screening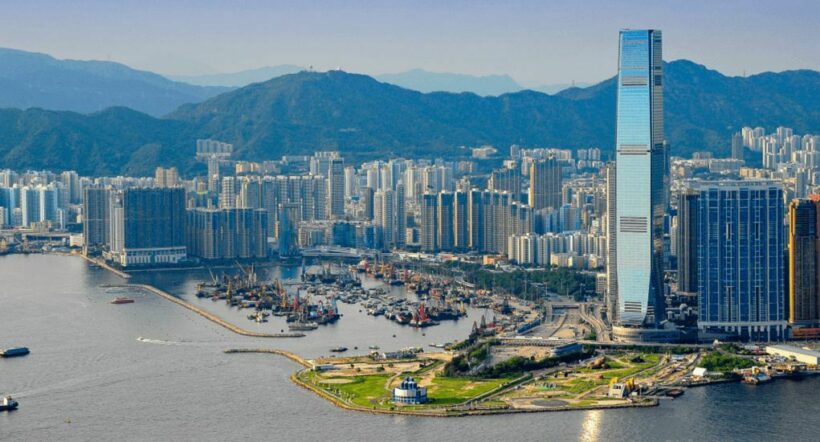 Hong Kong's government is forcing a partial lockdown until 10,000 residents of an area in the Kowloon peninsula, complete a Covid-19 test. The 2 day lockdown in the city's poorest neighbourhood of Jordan, comes after a new strain of the coronavirus was identified, making it the 1st lockdown that the city has seen.
The area, which features many deteriorating buildings and 150 stacked housing blocks, has confirmed 162 confirmed cases of Covid-19 this month, with the ratio of virus detected in sewage samples from buildings there was higher than that of other areas.
Over the last 2 months the city has been hit by a 4th wave of infections with authorities struggling to bring the daily numbers down. Such clusters have hit the low-income neighbourhoods the most, which are notorious for cramped conditions in districts such as Yau Tsim Mong.
In recent days, health officials began mandatory testing in some 70 buildings in the area but the government has now decided to test everyone much to the confusion of local residents. As rumours of a lockdown were leaked to the local media, the government didn't officially announce the measure until this morning. The area is also home to many ethnic minorities, mainly South Asian Hong Kongers, a community that often faces discrimination and poverty.
Earlier in the week a senior health official was criticised when he suggested ethnic minority residents might be spreading the virus more readily because "they like to share food, smoke, drink alcohol and chat together."
The health official's comments also came as a video was released of predominantly white migrants dancing at a packed brunch on the more affluent Hong Kong Island. But those who agreed with the health official pointed to cramped conditions, not race or culture, as being the cause of the virus spreading more easily.
SOURCE: Thai PBS World
Keep in contact with The Thaiger by following our Facebook page.
Never miss out on future posts by following The Thaiger.
Thai PM is ready to work closely with the US President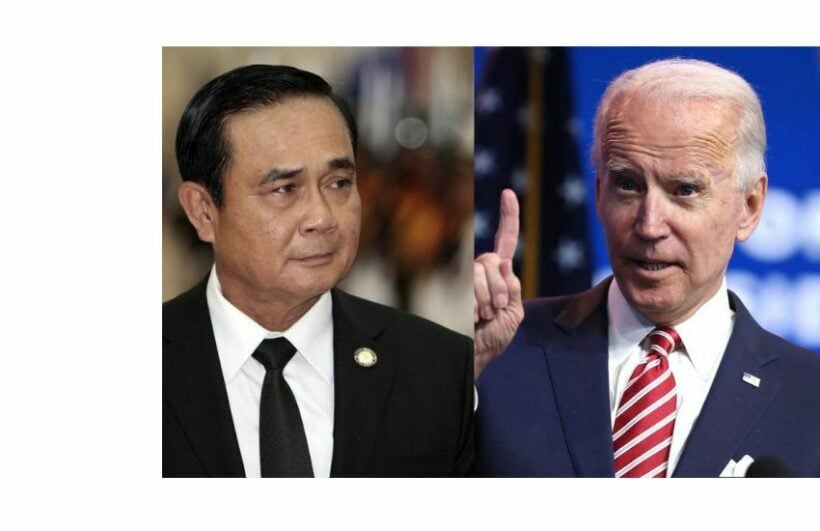 Thailand's PM Prayut Chan-o-cha sent a letter of congratulations to US resident Joe Biden. He says the Thai government is ready to work closely with the US government to promote cooperation in all aspects and all levels.
He also says that Thailand and the US have a long relationship that dates back over 200 years. And, as Thailand is the US's longest standing ally in Asia, he hopes the US, under President Biden "will not turn its back on the country".
He also called for cooperation between the 2 countries in handling the global pandemic together, saying "the worldwide Covid-19 pandemic has taught all countries a lesson and that the world is facing historic changes, with the most important thing being "for all of us is to come together face to face and to cooperate with one another".
SOURCE: Thai PBS World
Keep in contact with The Thaiger by following our Facebook page.
Never miss out on future posts by following The Thaiger.
Wuhan remembers Covid-19 lockdown on 1 year anniversary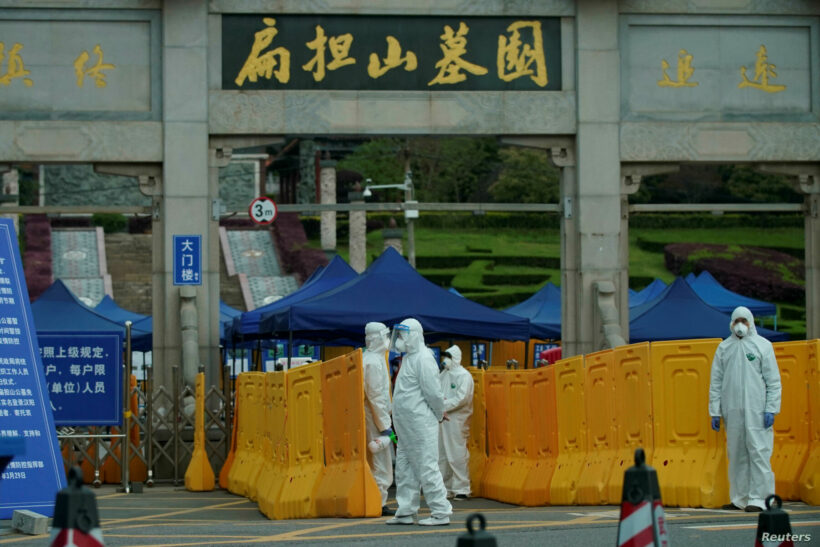 Wuhan is remembering the Covid-19 lockdown that 11 million residents endured on today's 1 year anniversary. The 76 day lockdown on January 23, 2020 saw public transportation shut down by 10am and a ban on anyone exiting the city, unless they were given special permission. In a city the size of London, locking down painted an eerily quiet landscape.
But such an anniversary today has been met with silence by Beijing as no lockdown commemorations have been planned, almost as though the lockdown never happened. A commentary in the Beijing News professed "mixed feelings," praising the aggressive lockdown as a model for the world, while noting Wuhan's sacrifices and the looming virus threat.
"We must not lose the hard-won results of the epidemic to negligence, and must not let the epidemic rebound. Pay tribute to Wuhan. Pay tribute to the strong and fearless Chinese people!"
Despite the government's reluctance to acknowledge the anniversary, Wuhan's lockdown ordeals remain fresh the memories of Chinese people, especially as localised Covid-19 clusters have spread across China. Such popups in Covid cases have prompted Beijing to implement mass testing and lockdowns in other areas.
76 year old Huang Genben, is one of those who remembers. He says he spent over 2 months in a hospital last year fighting the virus as he spit up blood, expecting to die, but agrees that such a lockdown was necessary.
"When I closed my eyes at night I didn't know if I would open them again."
"We can tell from the results that the policy of the government was correct, the cooperation of Wuhan citizens was correct. I feel pain seeing the epidemic all over the world."
Today, the streets of Wuhan seem to be the stark opposite of what it was 1 year ago, with elderly dancers spinning in parks and crowded bars selling "Wuhan Stay Strong" craft beer, while the rest of the world is still dealing with the fallout of the pandemic.
But 58 year old street vendor Xu Jiajun, contradicts the somewhat merry street scenes as he says things have changed since the pandemic began.
"The situation is not good. I don't have a stable income like I did before."
As the Covid-19 virus is generally believed to have spread from a Wuhan wet market where exotic animals were sold as food, World Health Organisation experts are almost finished with a 2 week quarantine in Wuhan where they plan to investigate the coronavirus' origins.
Worldwide, the virus has been responsible for killing at least 2 million people, but in China authorities have reported fewer than 5,000 deaths, with the vast majority coming from Wuhan when the pandemic most probably originated.
SOURCE: The Phuket News
Keep in contact with The Thaiger by following our Facebook page.
Never miss out on future posts by following The Thaiger.