Phuket Gazette World News: France's Hollande names new PM, pledges tax cuts after poll rout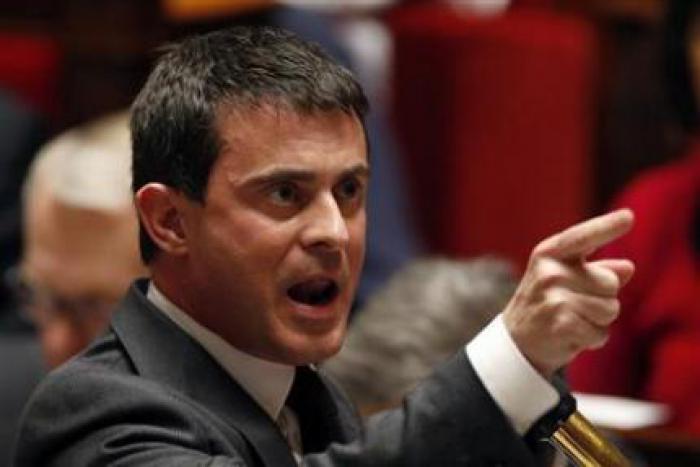 PHUKET MEDIA WATCH
– World news selected by Gazette editors for Phuket's international community
France's Hollande names new PM, pledges tax cuts after poll rout
Reuters / Phuket Gazette
PHUKET: President Francois Hollande named centrist Interior Minister Manuel Valls as his new prime minister on Monday, replacing Jean-Marc Ayrault who quit after ruling Socialists were trounced in local French elections.
Hollande vowed to pursue cuts in labour charges for business but also promised tax cuts to boost consumer spending, insisting that EU partners take his reform efforts into account in judging whether France had respected commitments to Brussels.
"I have understood your message, it is clear," Hollande said in a televised message to the nation in which he acknowledged his 22-month-old government had so far failed to turn around the euro zone's second largest economy.
"Not enough change and too much slowness. Not enough jobs and too much unemployment. Not enough social justice and too many taxes… I say it once again: we have to get our country back on the right track."
The 51-year-old Valls has been compared with "New Labour" former British Prime Minister Tony Blair for his pro-business ideas and his dashing style. He is a bogeyman to the Socialist left, having proposed changing the party's name and criticised the flagship 35-hour work week it pioneered over a decade ago.
Valls, who friends say harbours his own presidential ambitions, is expected to present a slimmed-down government team before Hollande travels to a EU-Africa summit in Brussels late on Wednesday.
Hollande said France would pursue public spending cuts to help narrow its budget deficit and reduce labour charges on business by some 30 billion euros ($41.35 billion), part of a "responsibility pact" with employers he launched in January.
But he said Sunday's elections, in which his Socialists lost control of more than 150 towns, also showed the need for a "solidarity pact" offering workers tax cuts and assurances on welfare, youth training and education.
He did not detail how much that would cost but said it would be financed from the more than 50 billion euros of public spending cuts he has already announced in the next three years.
"The government will have to convince Europe that this effort by France to boost growth and competitiveness should be taken into account in how it respects it commitments," he said.
European partners last year gave France an extra two years until end 2015 to bring its public deficit down to below the EU treaty limit three percent of gross domestic product.
Data released on Monday showed the deficit stood at 4.3 percent of gross domestic product in 2013, higher than the government's 4.1 percent target.
Like Sarkozy?
Political commentators have compared Barcelona-born Valls, who has taken a tough line on crime and Roma migrants, with former conservative President Nicolas Sarkozy, the son of a Hungarian immigrant who earned his spurs as a security hardliner in the same ministerial position.
The two members of Hollande's Greens coalition partners in the outgoing cabinet, Housing Minister Cecile Duflot and Development Minister Pascal Canfin, will not join the new government, a source close to Canfin said.
Ayrault acknowledged that he and his ministers bore part of the blame for Sunday's defeat, which saw 155 towns swing to the centre-right UMP and the far-right National Front claim 11.
Facing the lowest popularity levels of any president in the 56-year-old Fifth Republic, Hollande changed tack earlier this year to a more pro-business stance aimed at spurring investment and jobs through cuts in corporate social charges.
The president has said a mid-April vote in parliament on his "responsibility pact" package of tax cuts for companies will also be a vote of confidence in his government.
Provisional results from Sunday's voting showed the anti-EU National Front party of Marine Le Pen taking control of 11 towns across the country plus one district in Marseille, surpassing a past record in the 1990s when it ruled in four towns.
The National Front's wins were largely in the south, which has a tradition of anti-immigrant feeling. But it also took power in northern towns such as Henin-Beaumont and Hayange, which are suffering from France's industrial decline.
"This result is proof that we can win on a grand scale," Le Pen told BFM TV, adding that the vote showed her party could win European Parliament elections due in late May. Pollster Ipsos on Sunday put the FN narrowly behind the UMP for the EU vote, with the Socialists trailing in third place.
In some consolation for Hollande, Socialists retained control of Paris city hall, with their candidate Anne Hidalgo due to become the first female mayor there.
— Phuket Gazette Editors
📱 Download our app on Android or iOS for instant updates on your mobile
📧 Subscribe to our daily email newsletter
👍 Like/Follow us on Facebook
🔔 Subscribe to or Join our YouTube channel for daily video updates


Find more SE Asian News courtesy of Thaiger.

Broke? Find employment in Southeast Asia with JobCute Thailand. Rich? Invest in real estate across Asia with FazWaz Property Group. Even book medical procedures worldwide with MyMediTravel, all powered by DB Ventures.

Most travel-friendly passport list 2021 revealed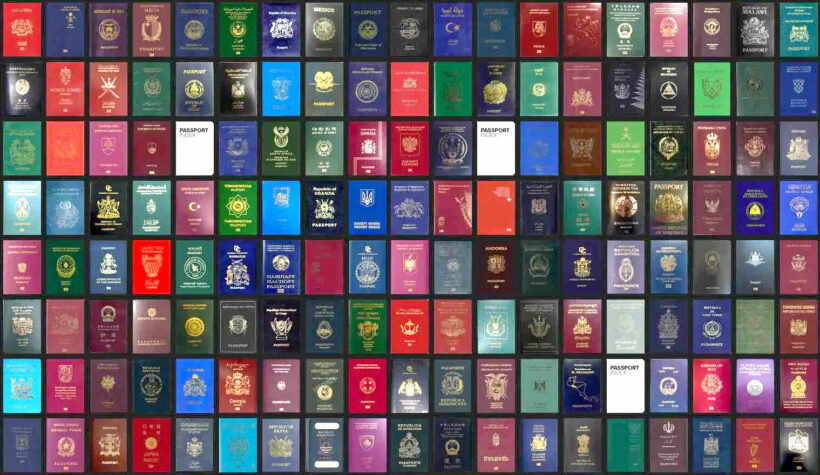 The Henley Passport Index, which rates what passports are the most travel-friendly, has just released the list for 2021, with Japan once again topping the list. The Index commented that this international travel freedom comparison is mostly theoretical since Covid-19 has severely limited most travel worldwide. With a Japanese passport, travellers can enter 193 countries without a visa or with a visa-on-arrival. On the other end of the list, Afghanistan can only get into 26 countries. The gap of 167 countries is the widest gap since the Henley Passport Index began tracking this data 15 years ago in 2006.
Singapore kept its second-place standing with just one less destination than Japan, followed by Germany and South Korea tied for 3rd place with 191 destinations. The rest of the top 10 are mainly European countries, with the exception of New Zealand and the US as part of the 5-way tie for 7th place with 187 destinations, and Australia and Canada tied for 9th place with 185 destinations.
The United States and the United Kingdom took a tumble, once tied for the most travel-friendly passport in 2014, now losing ground slipping to 7th. On the other hand, United Arab Emirates strengthened diplomatic ties worldwide and jumped 50 spots this year from 65th all the way to 15th. Over the decade, the climb is even more dramatic, with the Emirates exploding from 67 destinations 10 years ago up 107 destinations to 174 this year. China did well also, climbing 22 places since 2011, up to number 68 on the list.
Thailand's passport is tied with Saudi Arabia at 66th with 79 destinations available without an advance visa.
The full 2021 top 10 list:
1. Japan (193 destinations)
2. Singapore (192)
3. Germany, South Korea (191)
4. Finland, Italy, Luxembourg, Spain (190)
5. Austria, Denmark (189)
6. France, Ireland, Netherlands, Portugal, Sweden (188)
7. Belgium, New Zealand, Switzerland, United Kingdom, United States (187)
8. Czech Republic, Greece, Malta, Norway (186)
9. Australia, Canada (185)
10. Hungary, Lithuania, Poland, Slovakia (183)
Henley and Partners predict that the spread in passport access will mirror Covid-19 affected travel. Rich and mobile regions like the US, UK, EU and UAE are getting access to vaccination, hastening their ability to travel, while poorer and developing economies are experiencing a much slower vaccine roll-out. Experts from Syracuse University, the University of Pittsburgh, and the Migration Policy Centre predict this trend will continue with potentially devastating long-term effects.
Countries that can afford and facilitate vaccination for their citizens quickly will be able to welcome travellers in for tourism and business and be able to travel more themselves. Conversely, countries that can't afford the storage and distribution of vaccines will be less able to travel or welcome tourism income, widening a global wealth gap. Remote working and the digital nomad lifestyle has been booming in recent years and with Covid-19 forcing businesses to adapt to telecommuting, the post-pandemic world will see more remote working, and countries falling behind with vaccinations will suffer the long-term loss in tourism dollars too.
SOURCE: CNN
📱 Download our app on Android or iOS for instant updates on your mobile
📧 Subscribe to our daily email newsletter
👍 Like/Follow us on Facebook
🔔 Subscribe to or Join our YouTube channel for daily video updates
The Queen sits as a lonely figure as she bids farewell to her husband Prince Philip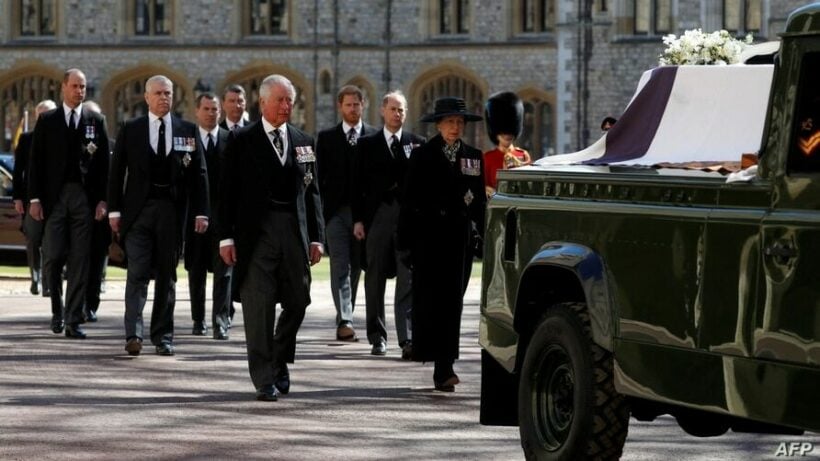 Prince Philip was laid to rest Saturday afternoon, UK time, in a simple but soulful funeral ceremony honouring his lifetime of service to the UK, the Commonwealth and his wife of 73 years, Queen Elizabeth II.
Clad in black, her head bowed in prayer, the elderly monarch set an example for the UK community during the Covid pandemic, socially distancing herself from the rest of her family.
Prince Philip died just 2 months short of his 100th birthday – some reflected that he was just 2 months away from receiving a telegram from his wife.
The service at Windsor Castle was light on pageantry but steeped in military and royal traditions. The whole pre-funeral procession and service was held away from the public eye, entirely within the grounds of Windsor Castle, but a full live stream of the proceedings was shown on UK TV and internet services.
Instead of the expected nearly 1,000 mourners, there was a mere 30 allowed inside the grounds of the castle to take part in the procession and service, although there was a larger entourage of socially-distanced musicians, camera-people, guards and organisers on site.
Attending were Prince Charles his wife Camilla, Prince Andrew, Prince William and his wife Kate, and Prince Harry, who had returned from the US without his pregnant wife Meghan. The Queen and Prince Philip's other children, and grandchildren, were also in attendance.
The most poignant image from the entire ceremony was the lone figure of Queen Elizabeth, entirely in black with a black face mask and hat, a very human and frail figure who spent the entire service buried in deep contemplation, rarely raising her head to watch the proceedings. Whilst the service was all about remembering the service and duty of her consort, Prince Philip, there were few who wouldn't have been thinking of the 94 year old woman sitting all alone, grieving the loss of her husband.
Britain officially observed 1 minute of silence in honour of Prince Philip just before the funeral started.
The Duke of Edinburgh's coffin arrived at the chapel in a modified Land Rover conceived by the prince. Known for his sense of humour and off-the-cuff one-liners (that often got him into hot water), the arrival of his own coffin in an army-green pick-up truck was his final poke at the outrageous pageantry he often shied away from.
His coffin was draped in his personal standard with his Royal Navy cap, sword and a wreath of flowers sitting atop.
Prince Philip was placed in the vault along with the remains of 24 other royals, including 3 kings of England. But following the Queen's death, the pair are expected to be buried in the Royal Burial Ground on the Frogmore Estate close to Windsor Castle.
Along with Philip's children and grandchildren, the 30 funeral guests included other senior royals and several of his German relatives. Philip was born a prince of Greece and Denmark and, like the queen, is related to mash-up of European royal families.
The two sons of Price Charles and Princess Diana, William and Harry, were seen walking together after the service and chatting as mourners were leaving the chapel.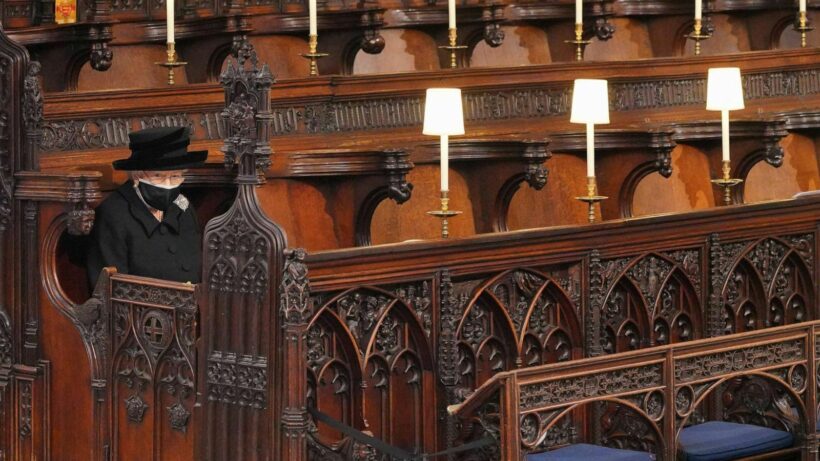 📱 Download our app on Android or iOS for instant updates on your mobile
📧 Subscribe to our daily email newsletter
👍 Like/Follow us on Facebook
🔔 Subscribe to or Join our YouTube channel for daily video updates
Grim milestone: 3 million Covid-19 deaths worldwide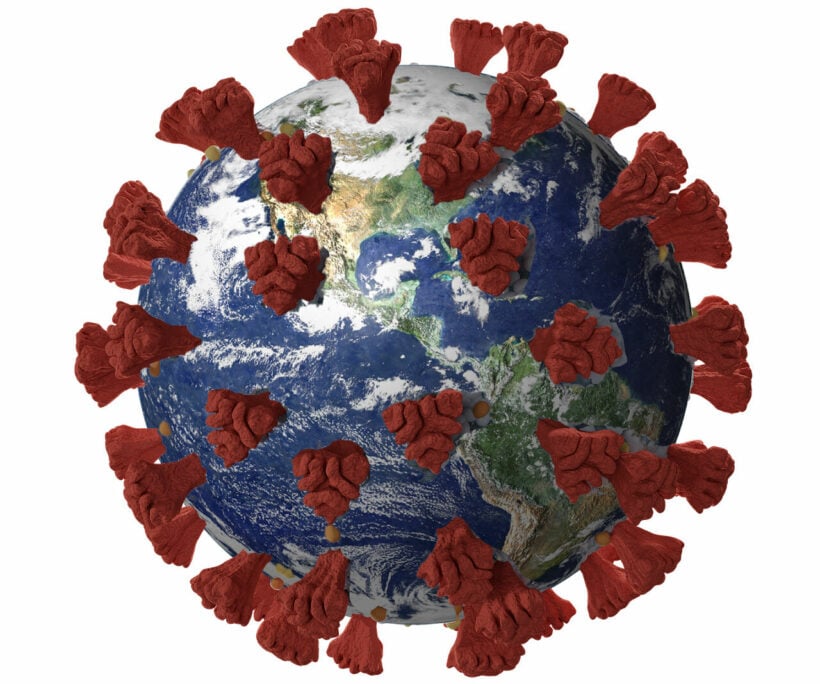 Today marks a grim milestone as the Covid-19 pandemic officially crosses 3 million deaths around the world, with outbreaks still surging in various parts of the world. Over a year into the pandemic, and we are currently seeing over 700,000 new infections and 12,000 deaths per day, with Brazil, India, and France facing growing crises.
The 3 million figure reflects official numbers, though many suspect that real totals could be much higher, pointing at government conspiracies and early deaths that were not attributed to Covid-19 when little was known about the novel coronavirus in the early days.
Still, the official number is overwhelming enough – equal to the population of Kyiv, Ukraine, or the state of Arkansas in the US, and larger than world cities like Lisbon, Caracas, Dubai, Manchester or Chicago. Imagine nearly one-third of the people in Bangkok wiped out, or the entire nation of Armenia or Jamaica.
Following a steep decline in both new infections and deaths at the start of this year, the graph is again in an upward trajectory, both in terms of new cases and deaths from Covid.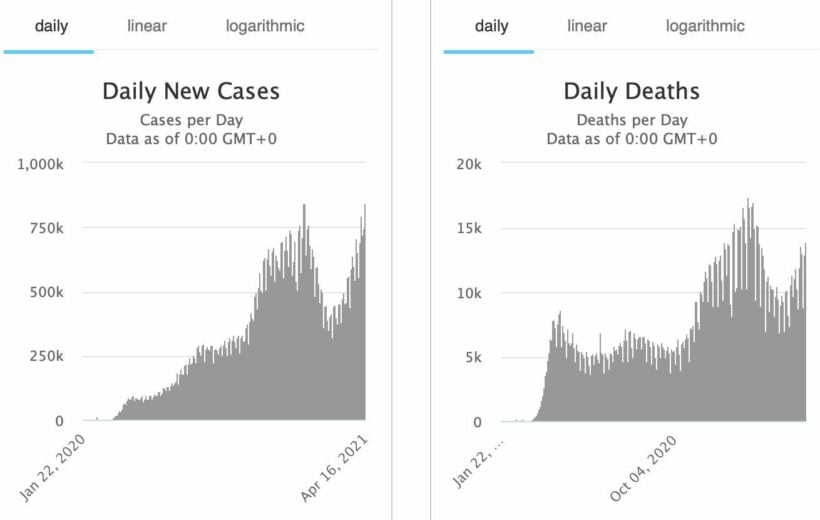 The World Health Organisation laments the dire condition of the world dealing with the pandemic after 16 months and so many opportunities to prevent the spread with basic safety precautions. Brazil has spiralled out of control, racking up 3,000 deaths a day, nearly 25% of all the Covid-19 deaths in the world in the past few weeks. New variants have been spreading like wildfire throughout Brazil as more dangerous strains have wriggled their way into countries around the world.
In India, the distribution of vaccines has been thwarted by swelling Covid-19 outbreaks and deaths. In New Dehli, 13,000 infections were reported in a day amongst the 29 million residents, but the city only has 178 ventilators available as of Wednesday.
Only 1.1% of the Indian populations has been vaccinated, and officials faced criticism of their vaccine exports while so many need jabs domestically. In Thailand, the percentage of people vaccinated is even lower.
700 million vaccines have been distributed worldwide, but they have been shipped disproportionately to the wealthier populations throughout the world. In rich countries, 1 in 4 people have been vaccinated, while in poor countries that number is less than 1 in 500. In fact, 87% of the vaccines distributed worldwide have been to wealthy nations, and the delays in India due to increasing Covid-19 deaths will not help close that gap for many months to come.
SOURCE: Sky
📱 Download our app on Android or iOS for instant updates on your mobile
📧 Subscribe to our daily email newsletter
👍 Like/Follow us on Facebook
🔔 Subscribe to or Join our YouTube channel for daily video updates