Hong Kong property tycoons stand trial in city's biggest graft case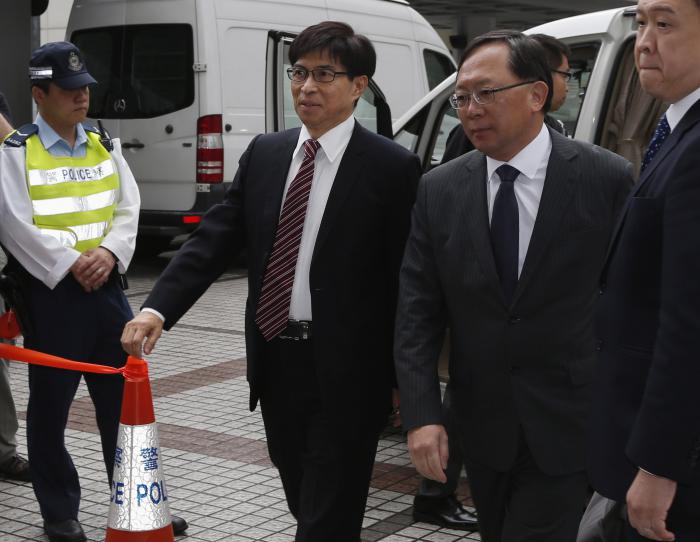 PHUKET MEDIA WATCH
– World news selected by Gazette editors for Phuket's international community
Hong Kong property tycoons stand trial in city's biggest graft case
Reuters / Phuket Gazette
PHUKET: Thomas and Raymond Kwok, the billionaire co-chairmen of Sun Hung Kai Properties Ltd, Asia's largest developer, went on trial on Thursday in Hong Kong's biggest corruption case since the city's anti-graft agency was formed nearly 40 years ago.
The case involves a series of payments and loans totalling more than HK$35 million ($4.5 million) allegedly paid to Rafael Hui, who had headed Hong Kong's civil service from 2005 to 2007.
The three men have pleaded not guilty to all charges, including conspiracy to offer an advantage to a public servant.
The case has thrown a spotlight on the close relationship between the city's powerful developers and government in the former British colony, which returned to Chinese rule in 1997 and has a separate legal system from the mainland.
The Kwok brothers, who run the world's second-largest property company with a market capitalisation of $34 billion, have been charged with a total of seven offences, including claims related to alleged payments offered to Hui.
Thomas Chan, a board member in charge of land purchases at Sun Hung Kai Properties, and Francis Kwan, a former Hong Kong Stock Exchange official, have also been charged in the case. They have also pleaded not guilty.
All five defendants appeared in court, where about 50 photographers and cameramen jostled to get shots of the men at the entrance.
Thomas Kwok, wearing a black suit and red tie, thanked reporters as he entered the court looking relaxed.
HIGH-FLYING LEGAL TEAM
The prosecution and defendants have hired high-profile lawyers for the trial, with local media reporting the Kwok brothers could spend more than HK$100 million in legal fees, which would mark the most ever paid in the city.
Clare Montgomery, a specialist in criminal and fraud law, is representing Thomas Kwok. She led the prosecution team in the extradition case to Sweden of Julian Assange, founder of whistleblower website WikiLeaks.
John Kelsey-Fry, a lawyer who represented former News Corp. executive Rebekah Brooks in a phone-hacking scandal, is defending Raymond Kwok.
Hong Kong's Court of First Instance will summon more than 80 witnesses during the trial, which is scheduled to run for 70 days, according to local media reports.
The Independent Commission Against Corruption (ICAC) arrested the tycoons in March 2012 in the agency's biggest investigation since it was set up in 1974 to root out widespread corruption in the then-British colonial government and police.
Sun Hung Kai Properties, which has a market value of $34 billion, has said the legal battle will not affect its business and operations.
Shares in the company were down 0.6 percent on Thursday morning, lagging a 0.6 percent gain for the broader market. The stock has fallen 3.5 percent so far this year.
Analysts have said the company has already taken steps to reassure investors, including the appointment of additional non-executive directors and naming Adam Kwok and Edward Kwok, the sons of Thomas and Raymond Kwok, as alternative directors.
Sun Hung Kai is the city's largest real estate developer, followed by Cheung Kong (Holdings) Ltd, which is controlled by Asia's richest man Li Ka-shing.
— Phuket Gazette Editors
📱 Download our app on Android or iOS for instant updates on your mobile
📧 Subscribe to our daily email newsletter
👍 Like/Follow us on Facebook
🔔 Subscribe to or Join our YouTube channel for daily video updates


Find more SE Asian News courtesy of Thaiger.

Broke? Find employment in Southeast Asia with JobCute Thailand. Rich? Invest in real estate across Asia with FazWaz Property Group. Even book medical procedures worldwide with MyMediTravel, all powered by DB Ventures.

Doctors in India see alarming rise in severe Covid symptoms in younger patients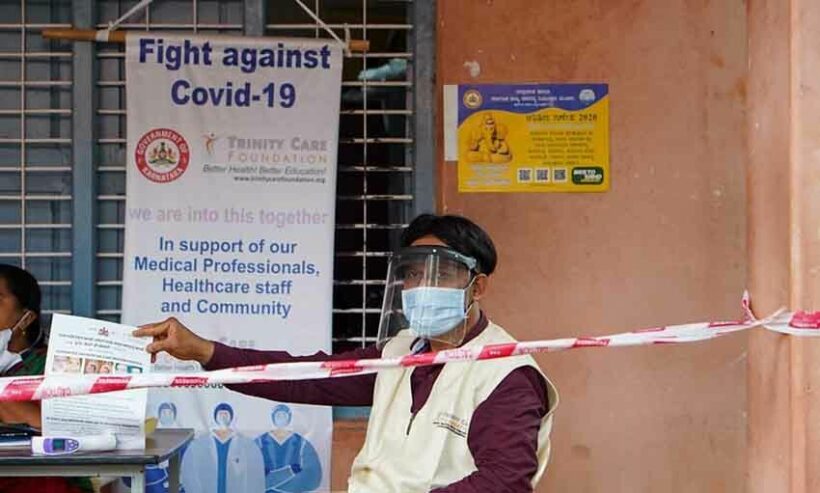 Doctors in India are reporting a worrying rise in the number of young patients being hospitalised with severe Covid-19 symptoms. One medical practitioner in the western state of Gujarat says more young people are developing serious symptoms affecting their lungs, hearts and kidneys, with one hospital opening the state's first paediatric Covid-19 ward. Other states are reporting a similar increase in severe symptoms among the younger population.
A new wave of infections has struck India, just as the country thought the worst was over and had begun to roll out vaccines. It has now recorded 1 million positive cases in a nation of 1.3 billion people. Despite this, hundreds of thousands of people gathered for the recent Kumbh Mela religious festival, with social distancing and face masks dispensed with. There were similar scenes at election rallies.
According to an AFP report in Thai PBS World, doctors in India are warning of a steep rise in infections among the younger generation. Around 35% of India's population is under the age of 65 and Arvind Kejriwal, chief minister of New Delhi says around 65% of new Covid cases are in patients under the age of 45. Khusrav Bajan, a hospital consultant in Mumbai, has also expressed concern at the number of children being admitted
"We are also seeing children under the ages of 12 and 15 being admitted with symptoms in the second wave. Last year there were practically no children."
Meanwhile, in India's own "Silicon Valley", Bangalore, 58% of Covid-19 infections in early April were in people under the age of 40, a 46% increase compared to last year. Tanu Dogra, a 28 year old book publicist in New Delhi, spent a week in bed after testing positive for the virus last month.
"I haven't seen such a rise in cases in the last 1 year as I've seen in the last 1 week. Everybody on my timeline, on my WhatsApp, is frantically messaging each other because they've all tested positive."
Medical professionals are critical of the slow vaccination rollout in India, with jabs currently limited for those over the age of 45. They are calling for inoculation to be extended to everyone, with many young people saying they feel exposed in the workplace, but have no choice, as the sole earners for their families.
Venkat Ramesh, a specialist in infectious diseases in the southern city of Hyderabad, feels the worst is yet to come.
"When I speak to my colleagues in major metropolitan cities across India, they have numerous calls from patients trying to find a bed. I'm quite afraid for the next month. Given the rapidity of the rise in cases, it is certainly worrying."
SOURCE: Thai PBS World
📱 Download our app on Android or iOS for instant updates on your mobile
📧 Subscribe to our daily email newsletter
👍 Like/Follow us on Facebook
🔔 Subscribe to or Join our YouTube channel for daily video updates
Bitcoin sheds nearly 15% of its 'value' in one day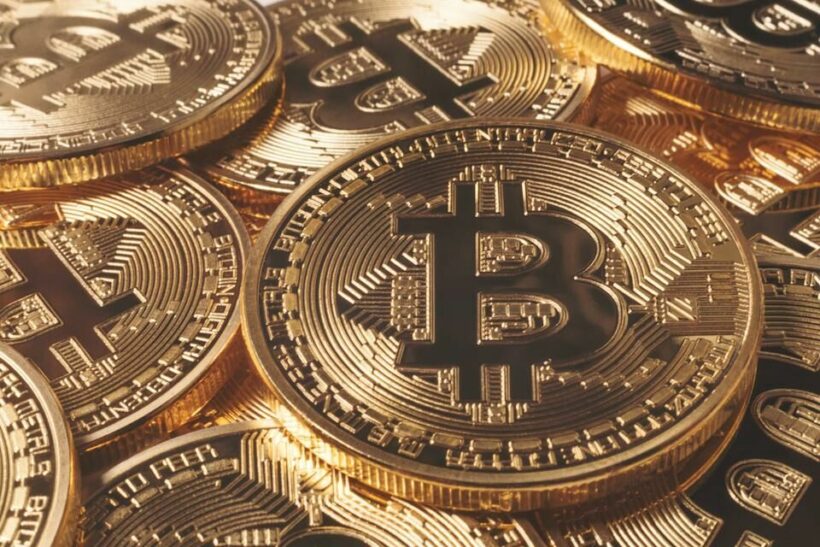 After a meteoric, and probably unsustainable rise and rise over the past 12 months, Bitcoin has suffered a short and sharp mini-crash over the weekend, dropping nearly 15% of its value in less than an hour – a stark warning of the cryptocurrency's unpredictable volatility.
Bitcoin dropped in 'value' from about US$59,000 to US$51,000 before rebounding. Ethereum and Dogecoin also suffered dramatic and sudden losses, before clawing back some of their losses.
This time last year Bitcoin was simmering around US$7,725 after bumping up and down on the spot since 2018. But last year, fuelled by fears of an over-heated US stock market, Covid volatility (whatever that is), government handouts and people-with-too-much-time-on-their-hands, Bitcoin went on a spectacular climb to peak at US$63,588 last Tuesday. But Newton's first law (the scientist, not me) kicked into action, and with venom.
The price of a single Bitcoin hit a low of US$52,810.06 Saturday after tumbling more than US$7,000 in just one hour, before stabilising.
The drop on Saturday appears to have been triggered by a Twitter rumour that the US Treasury would crack down on money laundering schemes involving cryptocurrencies. Separately, Reuters reported a power blackout in China's Xinjiang region, where a lot of Bitcoin 'mining' happens, was blamed for the steep dive.
That information came from data website CoinMarketCap.
The sudden rise of the cryptocurrencies over the past 12 months has drawn a lot of attention from governments and investors, and RobinHood-esque day trade brigade. Coinbass went public, and therefore 'mainstream', last Wednesday.
"All eyes are on Coinbase… as the cryptocurrency exchange prepares for its first day of trading as a public company on Nasdaq under the ticker symbol 'COIN'.
Coinbase's market debut is a special event for several reasons. First, it will be Nasdaq's first major direct listing, an unusual route for companies to go public without the underwriting of an investment bank." – USA Today
Then Dogecoin had a 500% rally – an 'asset' that was created as a joke 8 years ago – on April 16. 500%!!!
The fervent supports of cryptocurrencies, almost a cult, are having their moment and proving, for now, that they can have their day in the financial sun as well. With Coinbase's successful debut on Wall Street last week, they've gone all suit and tie.
Last year's sharp, and very tempting, rise in Bitcoin values has the wider financial market talking about the bubble in the cryptocurrency market – Bitcoin has more than doubled in value since the start of this year. The market will decide whether that bubble will continue to grow or do what bubbles eventually do.
At the end of 2017 the Bitcoin digital token rose in value to nearly US$20,000 before crashing to almost US$3,000 the following year.
For now, it's all eyes on the cryptos to see which way they move. The only thing that can be guaranteed is that their valuations will remain volatile and that there will be winners and losers.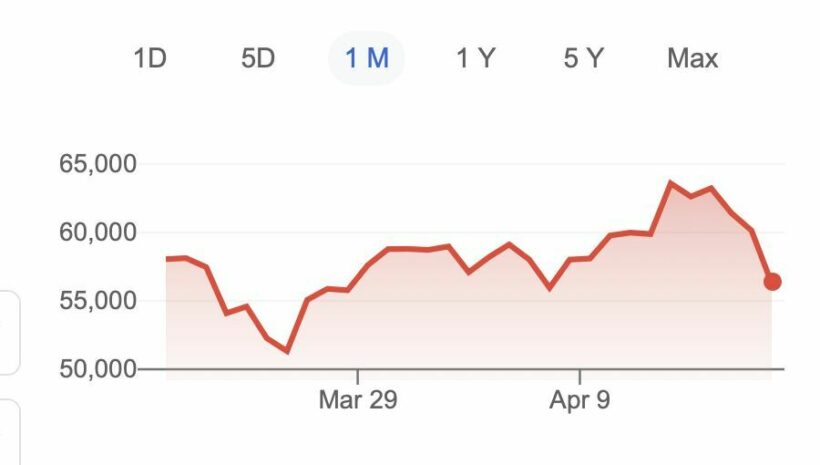 📱 Download our app on Android or iOS for instant updates on your mobile
📧 Subscribe to our daily email newsletter
👍 Like/Follow us on Facebook
🔔 Subscribe to or Join our YouTube channel for daily video updates
World's most travel-friendly passport list – 2021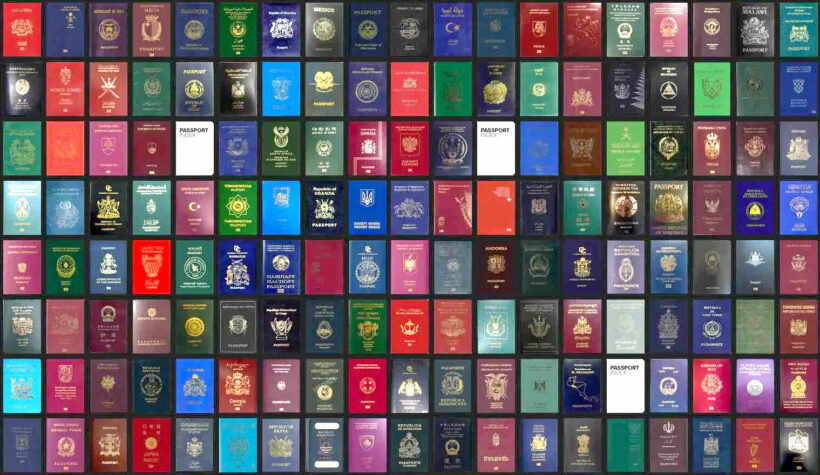 The Henley Passport Index, which rates which passports are the most travel-friendly, has just released the list for 2021, with Japan once again at the top of the list.
But the Index noted that this international travel freedom comparison is mostly theoretical at the moment since Covid-19 continues to limit most travel worldwide. With a Japanese passport, travellers can enter 193 countries without a visa or with a visa-on-arrival. On the other end of the list, an Afghanistan passport can only get into 26 countries. The gap of 167 countries is the widest gap since the Henley Passport Index began tracking this data 15 years ago in 2006.
Singapore kept its second-place this year standing with just one less destination than Japan, followed by Germany and South Korea tied for 3rd place with 191 destinations. The rest of the top 10 are mainly European countries, with the exception of New Zealand and the US as part of the 5-way tie for 7th place with 187 destinations, and Australia and Canada tied for 9th place with 185 destinations.
The US and UK passports took a tumble, once tied for the most travel-friendly passport back in 2014, now losing ground slipping to 7th place. On the other hand, United Arab Emirates strengthened diplomatic ties worldwide and jumped 50 spots this year from 65th all the way to 15th. Over the decade, the climb is even more dramatic, with the Emirates exploding from 67 destinations 10 years ago up 107 destinations to 174 this year. China did well also, climbing 22 places since 2011, up to number 68 on the list.
Thailand's passport is tied with Saudi Arabia at 66th with 79 destinations available without an advance visa.
The full list of most travel-friendly passports…
1. Japan (193 destinations)
2. Singapore (192)
3. Germany, South Korea (191)
4. Finland, Italy, Luxembourg, Spain (190)
5. Austria, Denmark (189)
6. France, Ireland, Netherlands, Portugal, Sweden (188)
7. Belgium, New Zealand, Switzerland, United Kingdom, United States (187)
8. Czech Republic, Greece, Malta, Norway (186)
9. Australia, Canada (185)
10. Hungary, Lithuania, Poland, Slovakia (183)
Henley and Partners predict that the spread in passport access will mirror Covid-19 affected travel. Rich and mobile regions like the US, UK, EU and UAE are getting access to vaccination, hastening their ability to travel, while poorer and developing economies are experiencing a much slower vaccine roll-out.
Experts from Syracuse University, the University of Pittsburgh, and the Migration Policy Centre predict this trend will continue with potentially devastating long-term effects.
Countries that can afford and facilitate vaccination for their citizens quickly will be able to welcome travellers in for tourism and business and be able to travel more themselves. Conversely, countries that can't afford the storage and distribution of vaccines will be less able to travel or welcome tourism income, widening a global wealth gap.
Remote working and the digital nomad lifestyle has been booming in recent years and with Covid-19 forcing businesses to adapt to telecommuting, the post-pandemic world will see more remote working, and countries falling behind with vaccinations will suffer the long-term loss in tourism dollars too.
SOURCE: CNN
📱 Download our app on Android or iOS for instant updates on your mobile
📧 Subscribe to our daily email newsletter
👍 Like/Follow us on Facebook
🔔 Subscribe to or Join our YouTube channel for daily video updates