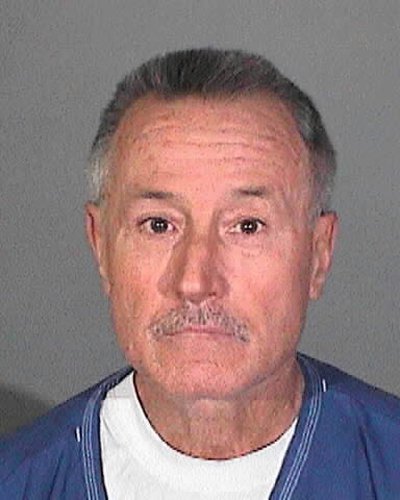 PHUKET MEDIA WATCH
– World news compiled by Gazette editors for Phuket's international community
Former LA teacher charged with molesting 23 children
Phuket Gazette / News Wires
PHUKET: U.S. prosecutors have arrested and charged a former Los Angeles teacher with allegedly molesting at least 23 young children over a two-year period, officials said on Tuesday. The allegations have shocked the local community.
Mark Berndt, 61, was arrested on Monday at his home in the City of Torrance after an investigation which began about a year ago. He had worked as a teacher at Miramonte Elementary School in Los Angeles for more than 30 years until he was fired last year when police launched an investigation.
According to prosecutors, the investigation began in March 2011 when a film processor discovered about 40 photographs depicting children in a school classroom with their eyes blindfolded and their mouths covered with tape. The photos were turned over to law enforcement who identified the adult in some of the photos as Berndt.
Some of the photographs depicted young girls being fed with a blue plastic spoon which was filled with a white liquid substance, believed to be the suspect's semen. "There are also photos of children with large live Madagascar-type cockroaches on their faces and mouths," the Los Angeles County Sheriff's Department said in a statement.
In addition to the 40 photos turned over by the film processor, detectives found more than 100 similar photographs at Berndt's home, where adult pornography was found which mirrored the bondage-type photos of the children. An additional 250 photos were later recovered from the film processing establishment.
So far, investigators have identified a total of 26 children but at least 10 other children are yet to be identified. Of those identified, 23 boys and girls between the ages of 7 and 10 years old have been identified as the victims of crimes which were allegedly committed in Berndt's classroom between 2008 and 2010.
Berndt, who allegedly told the children it was a game, faces 23 felony counts of Lewd Acts Upon a Child and appeared in court yesterday. His bail has been set at $2.3 million.
Diplomat: U.S. government open to dialogue with North Korea
Phuket Gazette / News Wires
PHUKET: The U.S. government is open to diplomacy with North Korea under the new leadership of Kim Jong-un, a senior U.S. diplomat told reporters yesterday.
U.S. Assistant Secretary of State Kurt Campbell, a key diplomat for Asia, told reporters in the South Korean capital of Seoul that the U.S. government would have no problem strengthening its relationship with North Korea. "We are open to diplomacy with North Korea," he was quoted as saying by the Korea Times.
But Campbell went on to say that such a dialogue would only be possible if North Korea decides to follow a clear set of steps. "There's a very clear set of steps that we think are necessary. The steps have been closely coordinated with Japan and particularly with South Korea and we're still waiting to see whether the new government in North Korea is prepared to take the necessary steps." he said.
Last month, the communist state announced the death of its leader Kim Jong-il. According to the North Korean government, he died on December 17 after suffering an 'advanced, acute myocardial infarction, complicated with heart shock,' while on a train for a 'field guidance tour'. Observers believe the leader actually died at home in Pyongyang.
The United States has been meeting with Asian leaders in Seoul for the past few days and the renewed call for talks, mainly over North Korea's nuclear program, comes just weeks after Kim Jong-un assumed power as Supreme Leader following the death of his father.
Six-party nuclear disarmament talks have been stalled since late 2008 due to North Korea's anger over United Nations sanctions. It was followed by a nuclear test in North Korea's North Hamgyong province on May 25, 2009, as well as a series of test-firings of missiles.
Obama confirms existence of U.S. drone strikes in Pakistan
Phuket Gazette / News Wires
PHUKET: U.S. President Barack Obama on Monday, for the first time during his presidency, publicly acknowledged that U.S. drones regularly strike suspected militants along the border between Afghanistan and Pakistan.
The U.S. government does normally not comment on the CIA drone strikes as they are considered to be a secret, but it is widely known that the government has authorized them. The use of drone strikes has increased substantially under the Obama administration.
Obama made the comments during a web interview which was broadcast live on the video-sharing website YouTube and social networking website Google+. Reports said the White House did not see or approve the questions in advance, and Obama appeared surprised when he was asked the question.
One of the viewers asked Obama's views on the controversial drone strikes and if he felt the 'many' civilian casualties are worth it. But Obama rejected the assertion that U.S. drones have caused many casualties, saying they are precision strikes which target terrorists.
"Actually, drones have not caused a huge number of civilian casualties," the president said. "For the most part they've been very precise, precision strikes against al-Qaeda and their affiliates. And we are very careful in terms of how it has been applied. So, I think there is this perception somehow that we are just sending in a whole bunch of strikes willy-nilly. This is a targeted, focused effort at people who are on a list of active terrorists who are trying to go in and harm Americans, hit American facilities, American bases and so on."
But Obama's response was challenged by another viewer who asked if the drones send the message that the U.S. government is interfering in the affairs of other countries. The Pakistani government publicly condemns the U.S. drone attacks, but intelligence reports indicate they have regularly assisted and allowed the U.S. government to carry them out.
"I think we have to be judicious in how we use drones, but understand that probably our ability to respect the sovereignty of other countries and to limit our incursions into somebody else's territory is enhanced by the fact that we are able to pinpoint strike an al-Qaeda operative in a place where the capacities of the military in that country may not be able to get them," Obama responded.
The president acknowledged that 'a lot of these strikes' have been in the Federally Administered Tribal Areas (FATA) of Pakistan, targeting al-Qaeda suspects who are in tough terrain along the border between Afghanistan and Pakistan. "For us to be able to get them in another way would involve probably a lot more intrusive military action than the one we are already engaging in," he said. "That doesn't mean that we shouldn't be careful about how we proceed on this."
Obama said he is looking forward to a time when al-Qaeda is no longer an operative network, but said it remains an issue to be dealt with. "There are still active plots that are directed against the United States, and I think we are on the offense now," he said. "Al-Qaeda has been really weakened but we still got a little more work to do, and we've
— Phuket Gazette Editors
📱 Download our app on Android or iOS for instant updates on your mobile
📧 Subscribe to our daily email newsletter
👍 Like/Follow us on Facebook
🔔 Subscribe to or Join our YouTube channel for daily video updates


Find more SE Asian News courtesy of Thaiger.

Broke? Find employment in Southeast Asia with JobCute Thailand. Rich? Invest in real estate across Asia with FazWaz Property Group. Even book medical procedures worldwide with MyMediTravel, all powered by DB Ventures.

Grim milestone: 3 million Covid-19 deaths worldwide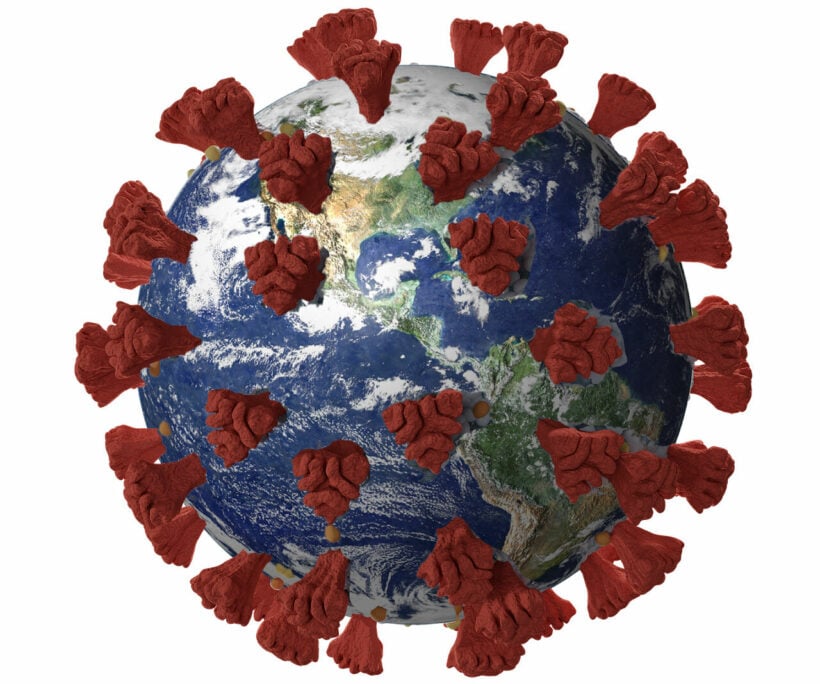 Today marks a grim milestone as the Covid-19 pandemic has officially caused 3 million deaths around the world, and outbreaks are still surging. Over a year into the pandemic, and we are currently seeing over 700,000 new infections and 12,000 deaths per day, with Brazil, India, and France facing growing crises. The 3 million figure reflects official numbers, though many suspect that real totals are much higher, pointing at government cover-ups and early deaths that were not attributed to Covid-19 when the virus was still in its infancy. Still, the official number is overwhelming enough – equal to the population of Kyiv, Ukraine, or the state of Arkansas in the US, and larger than world cities like Lisbon, Caracas, Dubai, Manchester or Chicago. Imagine nearly one-third of the people in Bangkok wiped out, or the entire nation of Armenia or Jamaica.
The World Health Organisation laments the dire condition of the world dealing with the pandemic after 16 months and so many opportunities to prevent the spread with basic safety precautions. Brazil has spiralled out of control, racking up 3,000 deaths a day, nearly 25% of all the Covid-19 deaths in the world in the past few weeks. New variants have been spreading like wildfire throughout Brazil as more dangerous strains have wriggled their way into countries around the world.
In India, the distribution of vaccines has been thwarted by swelling Covid-19 outbreaks and deaths. In New Dehli, 13,000 infections were reported in a day amongst the 29 million residents, but the city only has 178 ventilators available as of Wednesday. Only 1.1% of the populations has been vaccinated, and officials faced criticism of their vaccine exports while so many need jabs domestically. But the UN's Covax vaccination program, which delivers doses to poorer parts of the world was dependant on India, their biggest vaccine supplier. Covax has distributed about 40 million vaccines in over 100 countries so far, but this worsening situation may prevent shots from being received in up to 60 countries until June.
700 million vaccines have been distributed worldwide, but they have been shipped disproportionately to the wealthier populations throughout the world. In rich countries, 1 in 4 people have been vaccinated, while in poor countries that number is less than 1 in 500. In fact, 87% of the vaccines distributed worldwide have been to wealthy nations, and the delays in India due to increasing Covid-19 deaths will not help close that gap for many months to come.
SOURCE: Sky
📱 Download our app on Android or iOS for instant updates on your mobile
📧 Subscribe to our daily email newsletter
👍 Like/Follow us on Facebook
🔔 Subscribe to or Join our YouTube channel for daily video updates
Covid-19 vaccine CEOs say 3rd dose may be needed along with annual jabs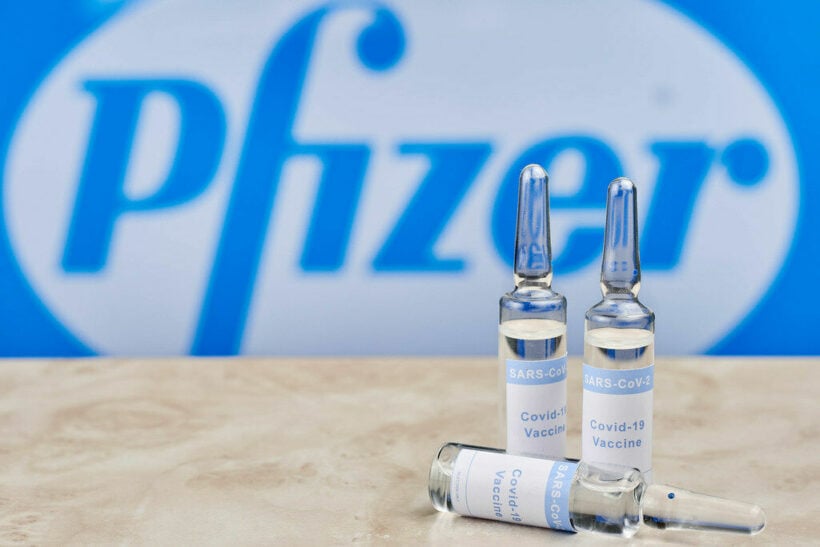 The CEO for the Pfizer Covid-19 vaccines says it is likely that people will need a 3rd dose of the vaccine and to receive it annually. Albert Bourla, told CNBC, that the booster, or 3rd dose, will be needed less than a year after being fully vaccinated.
"A likely scenario is that there will be likely a need for a 3rd dose, somewhere between 6 and 12 months and then from there, there will be an annual revaccination, but all of that needs to be confirmed. And again, the variants will play a key role. It is extremely important to suppress the pool of people that can be susceptible to the virus."
Bourla's comment echoes that of Johnson & Johnson's CEO when he stated in February, that people may need to get vaccinated against Covid-19 annually, just like seasonal flu shots. Both statements reflect the fact that since the vaccine is new, and testing periods are shorter than most vaccines in the past, researchers are still unclear about how long the vaccine will protect against the virus.
Pfizer says that its Covid-19 vaccine was more than 91% effective at protecting against the coronavirus and more than 95% effective against severe diseases up to 6 months after the 2nd dose. Moderna's vaccine, which uses technology similar to Pfizer's, was also shown to be highly effective at 6 months.
Just yesterday, the Biden administration's Covid response chief science officer, David Kessler, noted that new Covid variants could "challenge" the effectiveness of the shots.
"We don't know everything at this moment. We are studying the durability of the antibody response. It seems strong but there is some waning of that and no doubt the variants challenge … they make these vaccines work harder. So I think for planning purposes, planning purposes only, I think we should expect that we may have to boost."
Late last month, the National Institute of Health started testing a new Covid vaccine from Moderna in addition to the one it already has, designed to protect against a problematic variant first found in South Africa. The variant is similar to that of the UK one that has recently made landfall in Thailand.
Recent findings, by The Lancet, however, have stated that the UK variant, known as B117, has a higher reproductive rate than other strains, and it's more transmissible. However, it refuted earlier reports that the strain is more severe. Meanwhile, Thailand's health minister is confirming his commitment to making AstraZeneca the nation's chosen vaccine.
SOURCE: CNBC
📱 Download our app on Android or iOS for instant updates on your mobile
📧 Subscribe to our daily email newsletter
👍 Like/Follow us on Facebook
🔔 Subscribe to or Join our YouTube channel for daily video updates
China grows 18.3%, the only major economy to grow in 2020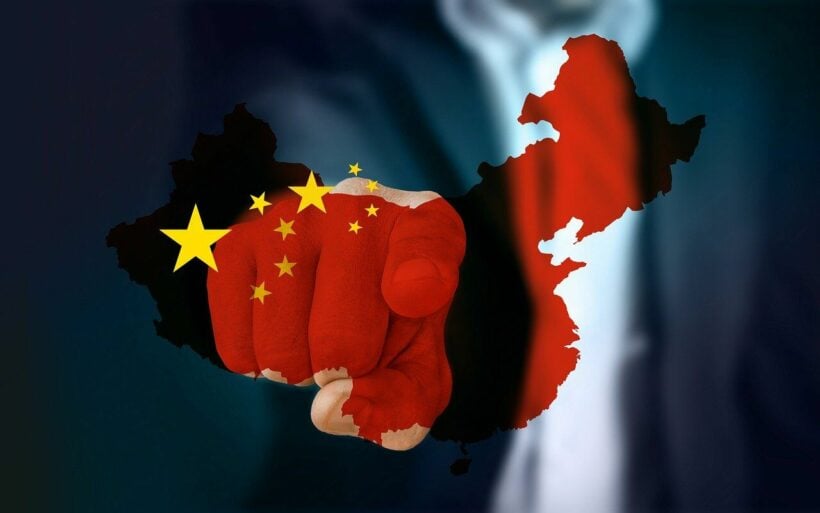 China's economy set a record for growth in Q1, 2021, marking an 18.3% jump in year-on-year figures, the biggest quarterly growth in almost 30 years. China only started publishing growth statistics in 1992, and this drastic increase is the fastest growth recorded since then.
The figures, however impressive, are mainly due to what is called a "low base effect" where the change from a low starting point translates into big percentage statistics. Because of the devastating economic effects of the Covid-19 pandemic, the Q1 2020 figures were dismal, allowing the big gain over the last year.
Quarter to quarter, the last 3 months saw only a 0.6% growth, but in the last quarter of 2020 China recorded an economic boom of 6.5% according to the Chinese government. Still, the figures are admirable, as China was the only major economy in the world to achieve growth in 2020. Most of the planet struggled to contain global Covid-19 outbreaks, crippling economies across the globe. But China, now the second-largest economy in the world, managed a 2.3% overall expansion. Even Chinese officials called the impressive statistics "better than we had expected."
China has been growing in terms of imports and exports as well, with exports expanding nearly 31% and imports up 38% by price over last years.
SOURCE: CNN
📱 Download our app on Android or iOS for instant updates on your mobile
📧 Subscribe to our daily email newsletter
👍 Like/Follow us on Facebook
🔔 Subscribe to or Join our YouTube channel for daily video updates